Trial of Instinct is one of those missions you will get after completing the story in Borderlands 3.
Your task is to complete the trial by killing different groups of enemies.
Here's a walkthrough of Trial of Instinct in Borderlands 3.
The mission level follows your own level and it's available in Floodmoor Basin (Eden-6).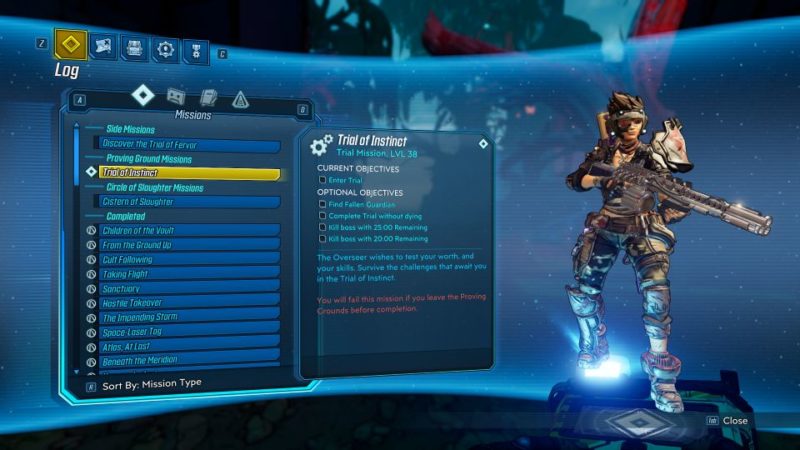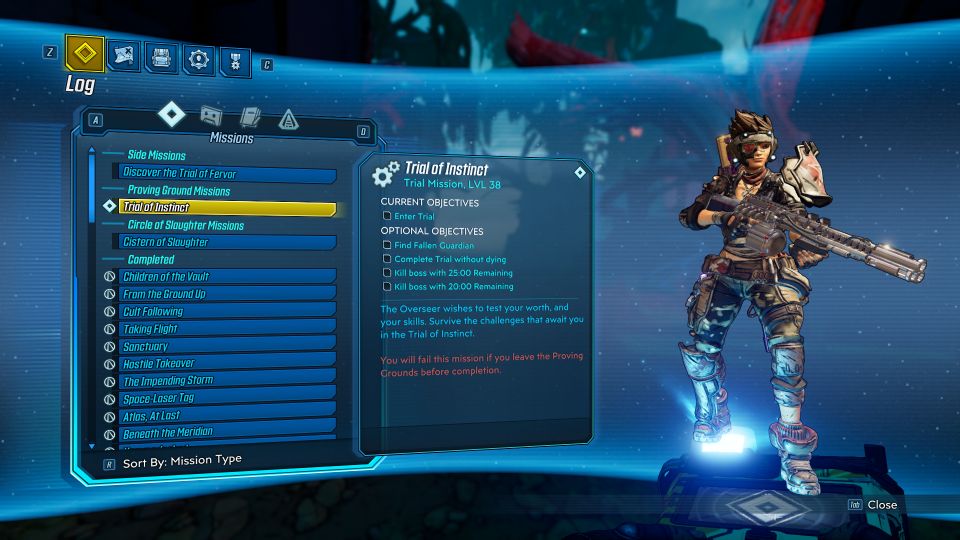 Objectives of Trial of Instinct
The main objective is to complete the trial by clearing all the enemies in all areas.
There are, however, many optional objectives:
Complete Trial without dying
Kill boss with 25:00 remaining
Kill boss with 20:00 remaining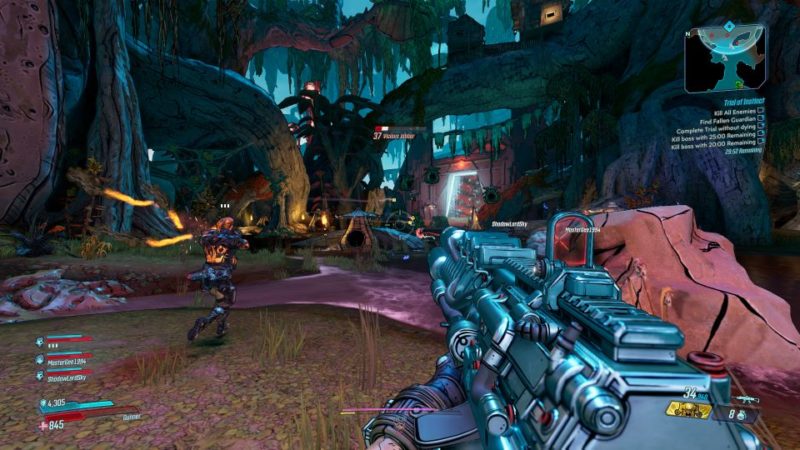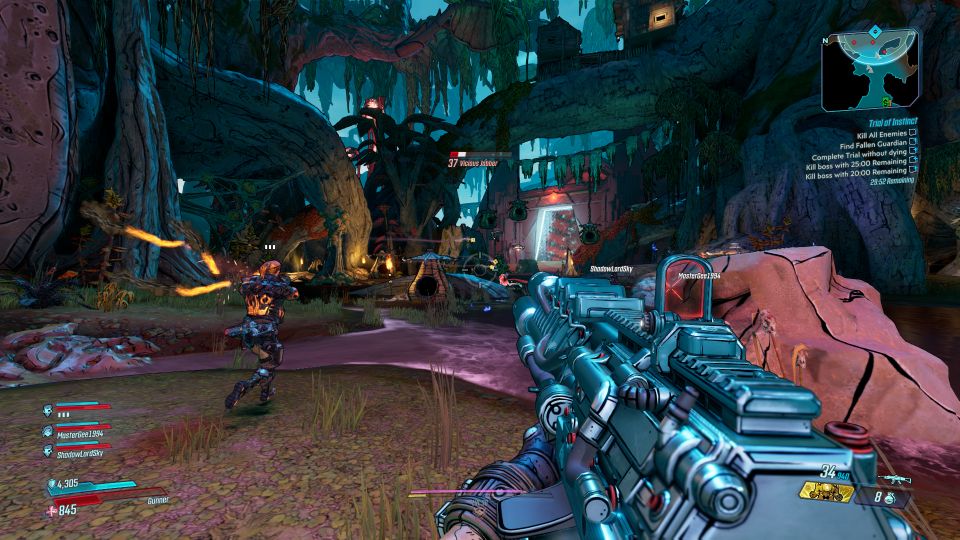 The main objective is straightforward. Just kill any enemy you see. When you're done, head to the next area.
You can check the location on your map.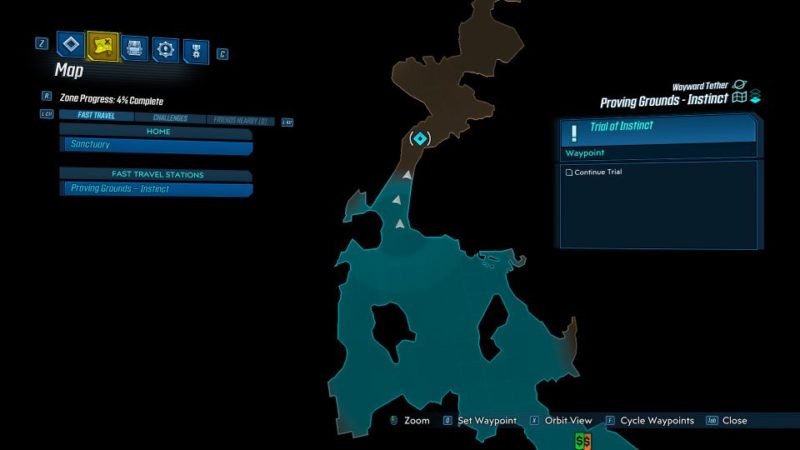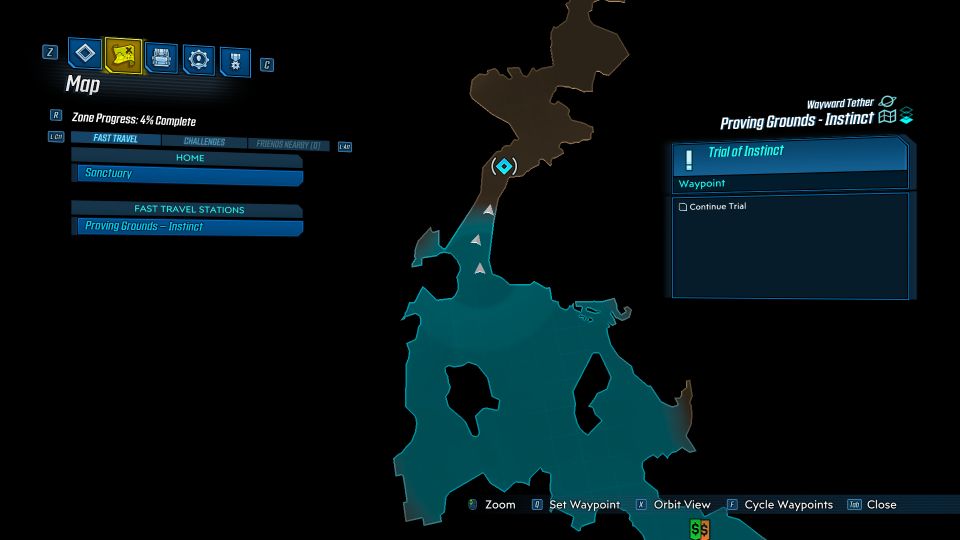 As for the fallen guardian, they can be found right in the beginning.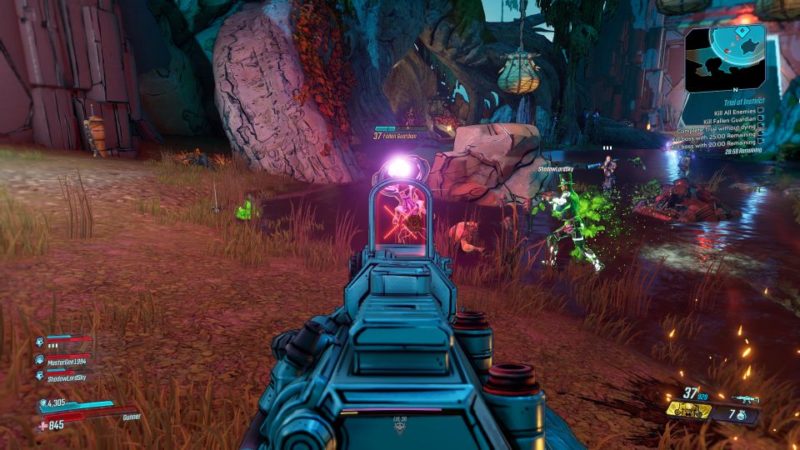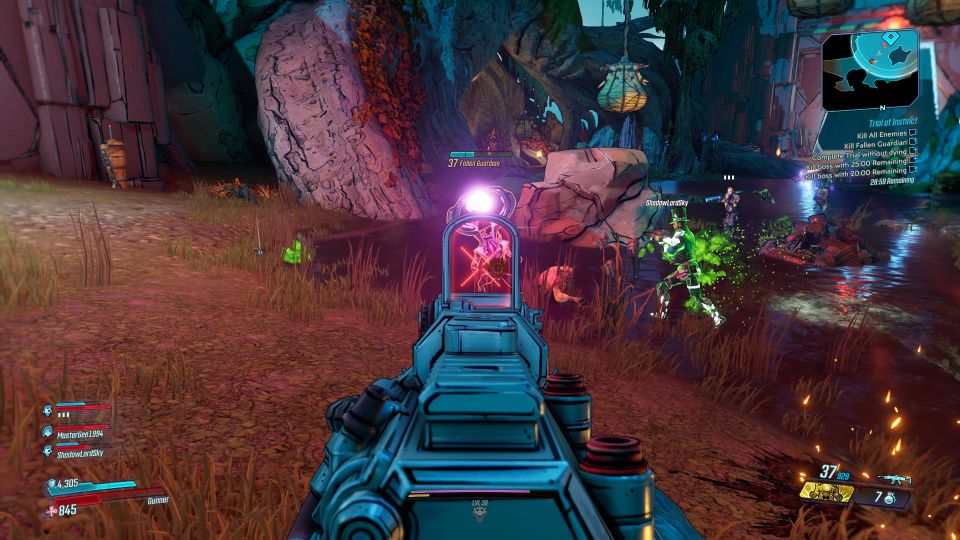 You will face different creatures in the different areas, such as jabbers in the first area, and dinosaurs in the other.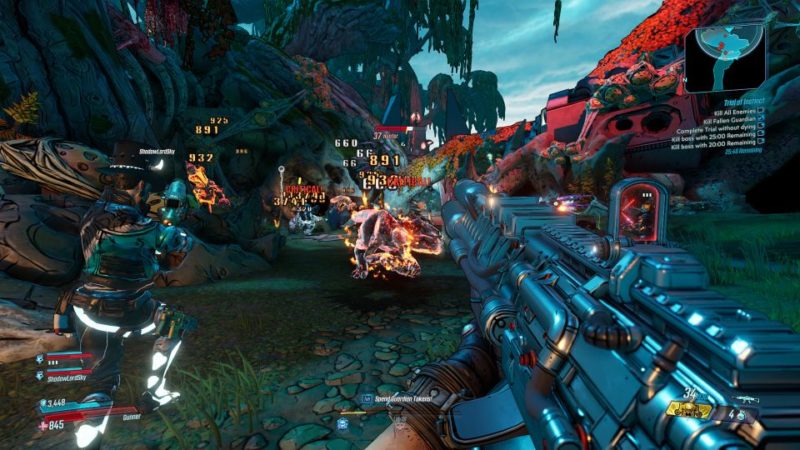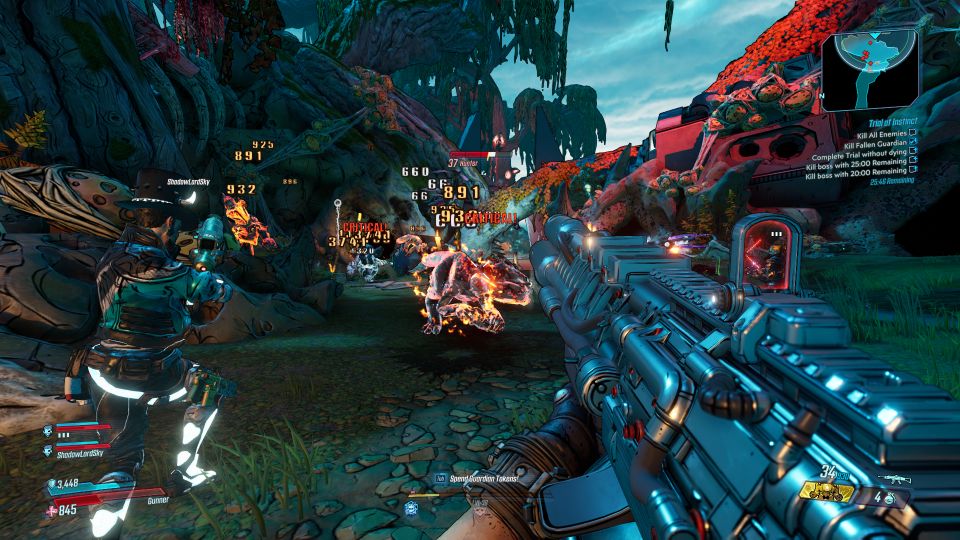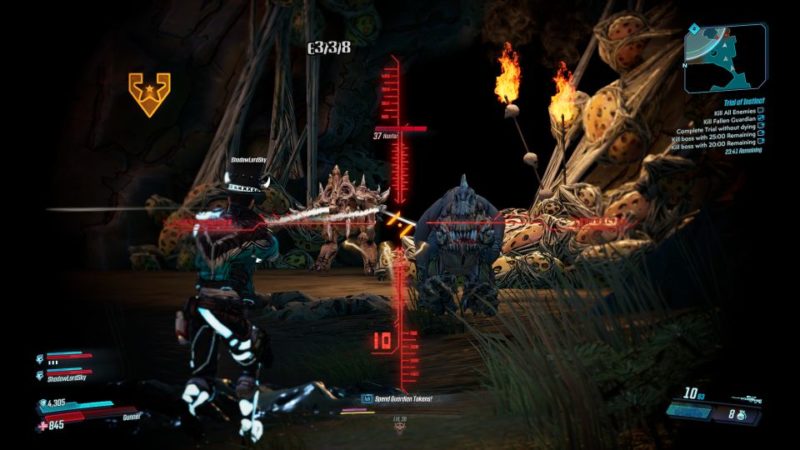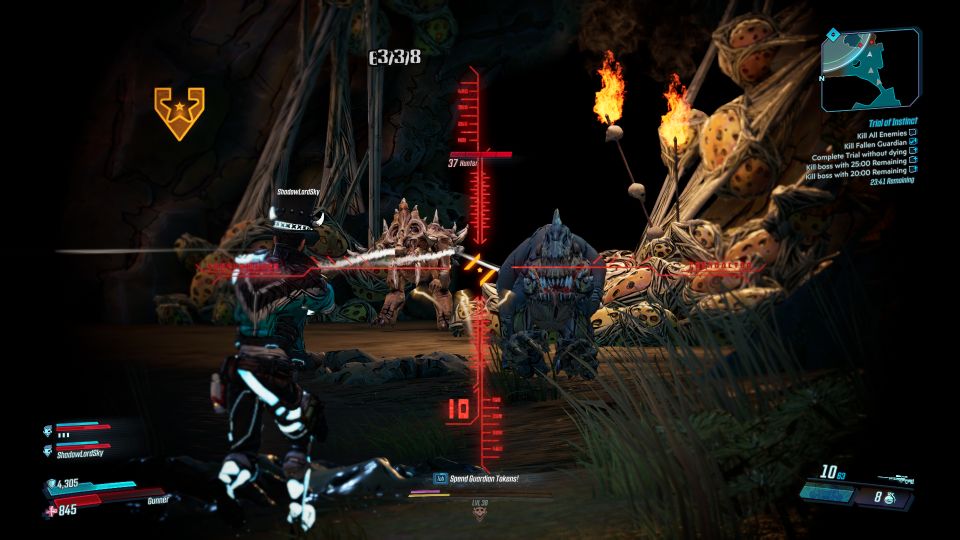 Boss fight
When you see the entrance in the image below, you'll know it's the boss fight.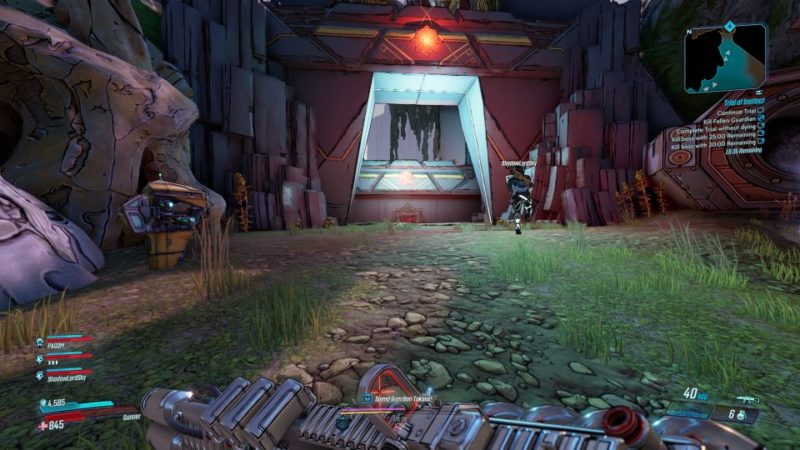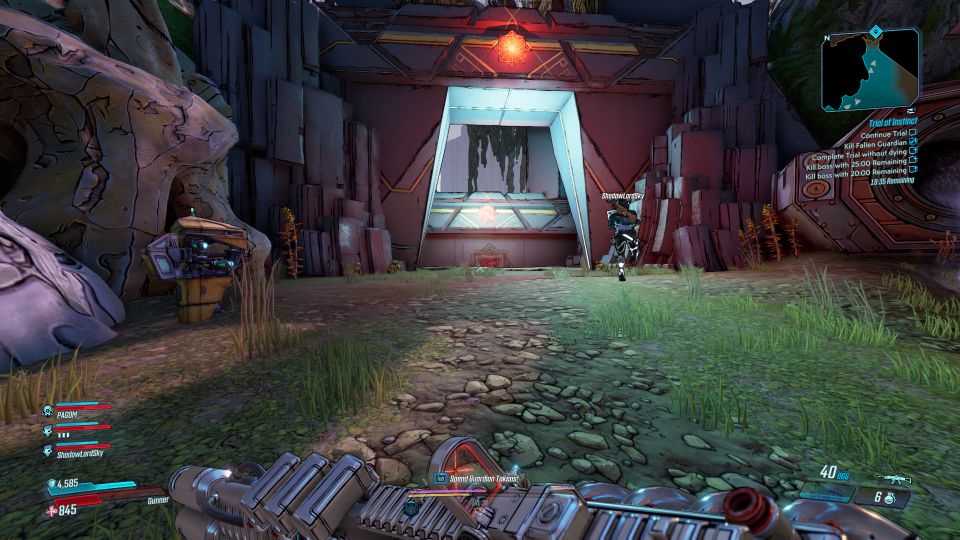 Jump down like you always do with boss fights.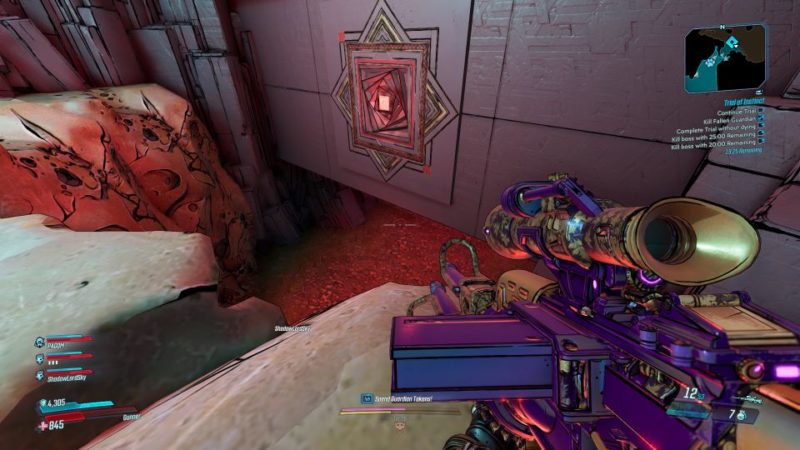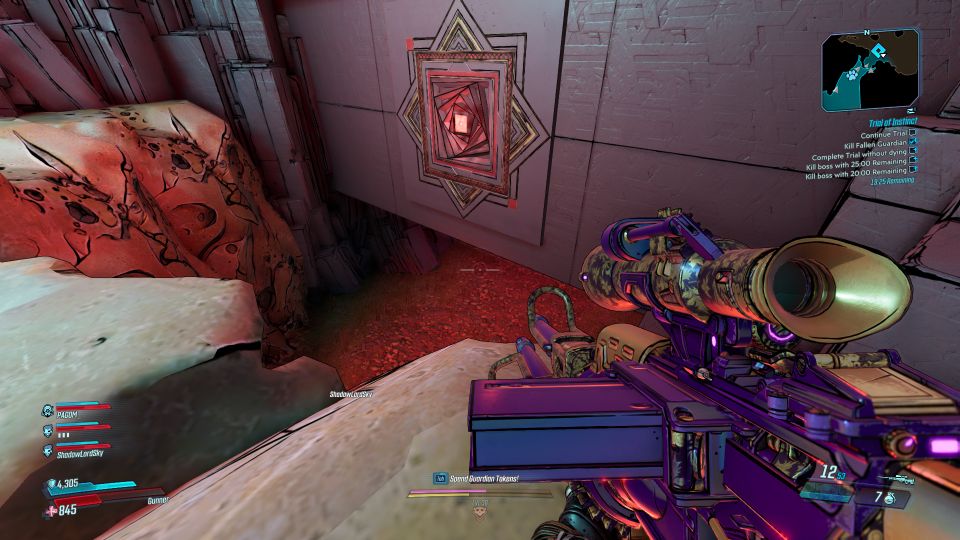 The boss for this Trial of Instinct is the Tyrant of Instinct that resembles a T-Rex.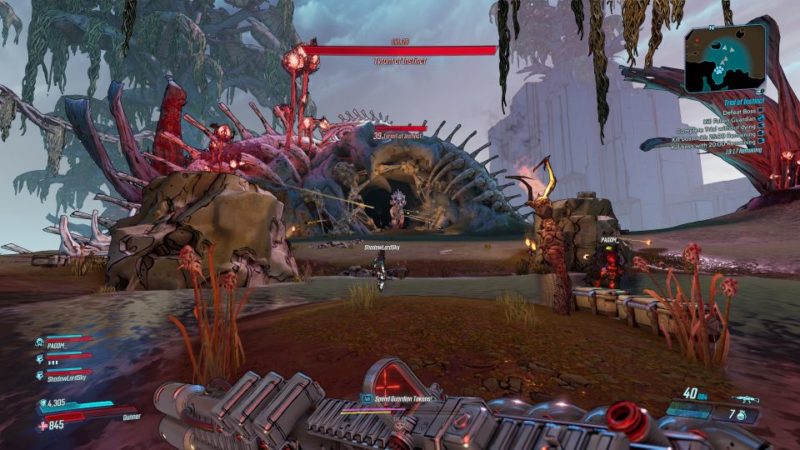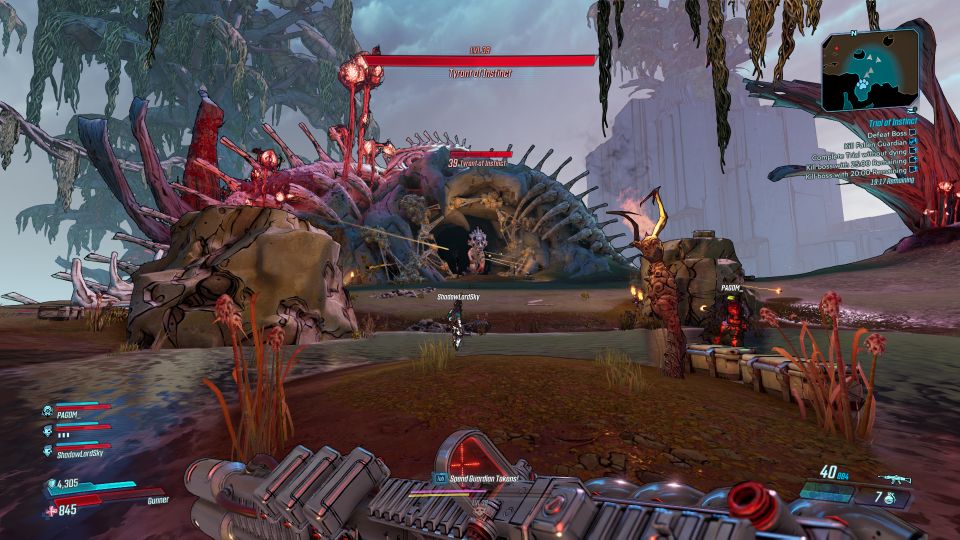 Take him out and clear the area to complete the mission.
You will earn cash for completing this mission.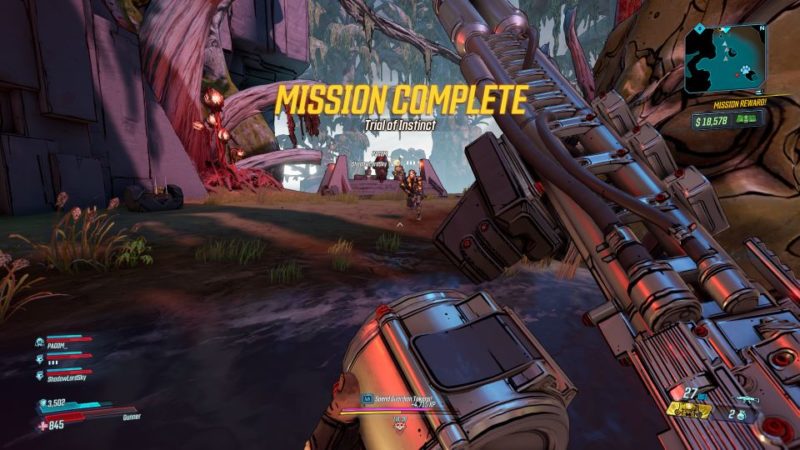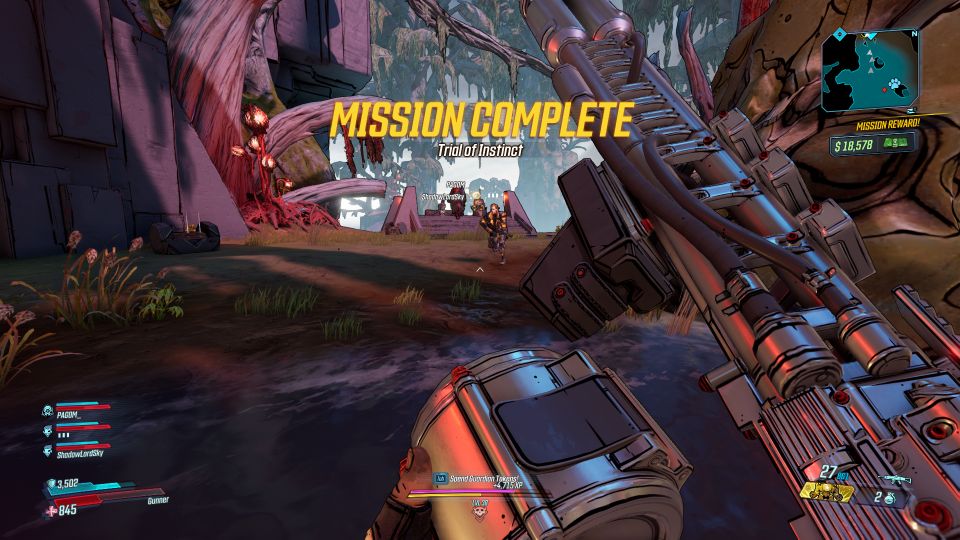 There will also be a special chest nearby where you may get legendaries.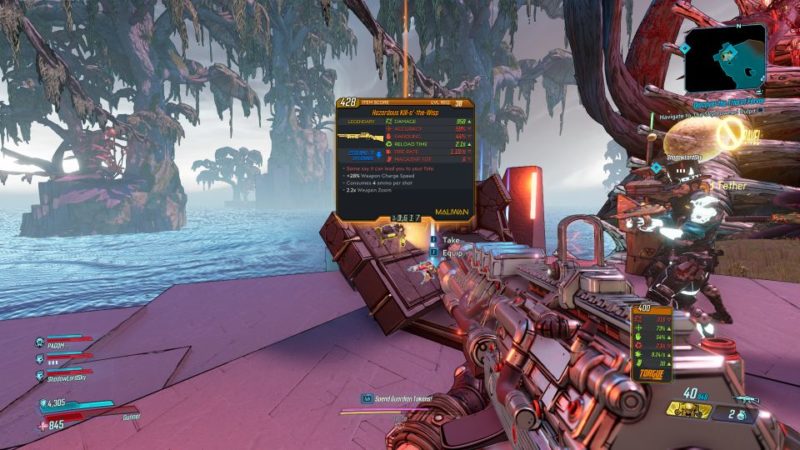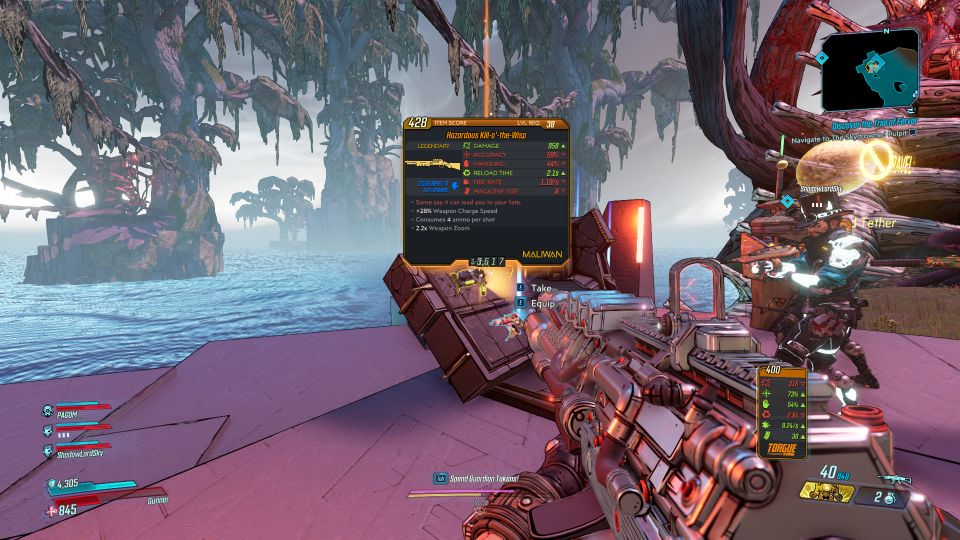 ---
Related articles:
Cannonization: Borderlands 3 Walkthrough And Guide
Homeopathological: Borderlands 3 Walkthrough And Guide
Divine Retribution: Borderlands 3 Walkthrough And Guide
In The Shadow Of Starlight: Borderlands 3 Walkthrough
Footsteps Of Giants: Borderlands 3 Walkthrough And Guide
The First Vault Hunter: Borderlands 3 Walkthrough