Dragon Quest Builders 2 is one of the latest sandbox / story games that you'll find on the PS4 and Switch.
Similar to Stardew Valley, you can plant all kinds of fruits including tomatoes.
Here's how you can get tomato seeds and how to plant tomatoes in DQ Builders 2.
How to get tomato seeds
Before you can start planting, you need to know how to get tomato seeds first.
This one is in Furrowfield, where you'll be introduced to a dog early on.
This dog can sniff out all the seeds at the swampy area of the Bog. Just walk around the Bog and the dog will let you know if there are seeds around.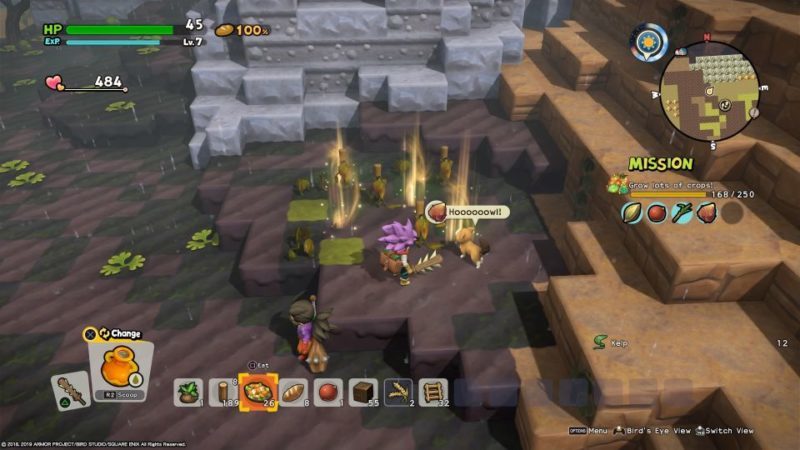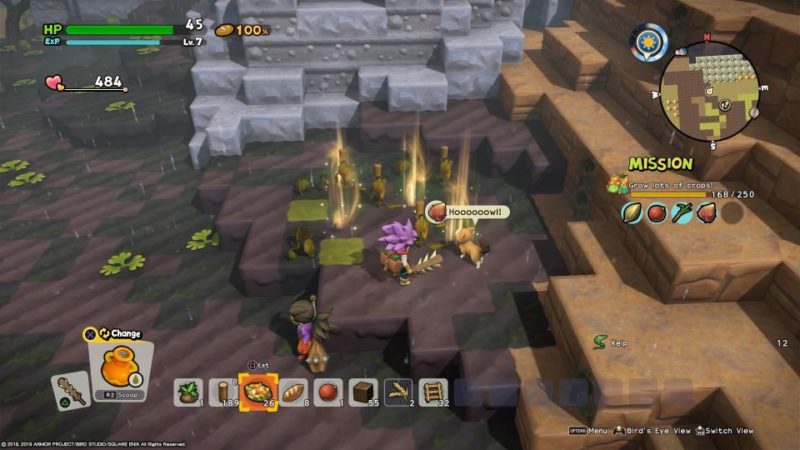 You should be able to find some tomato seeds near the Orc who runs the tomato farm. Just dig them up from the ground.
Another way is of course by doing the mission for the Orc. He will ask you to find tomato seeds.
Just look around for some and bring it back to him. He'll then teach you how to plant tomatoes. After completing the mission, he'll give you some more tomato seeds.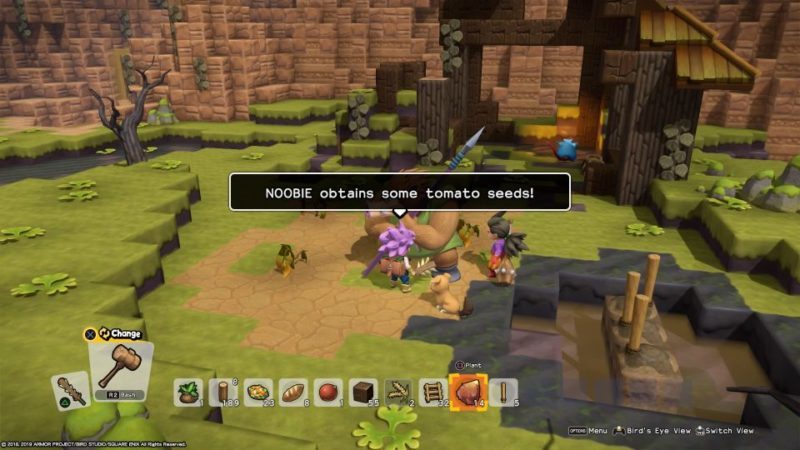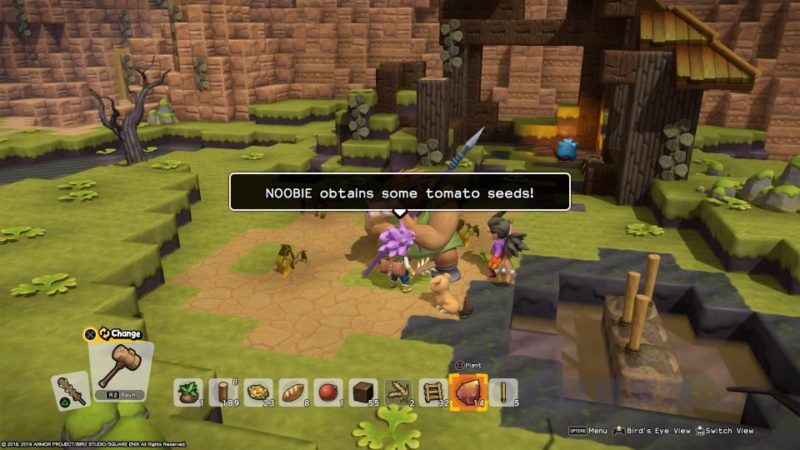 Last but not least, you can get tomato seeds from the rat near the Orc.
You have to trade something (can't remember what item) with him to get tomato seeds.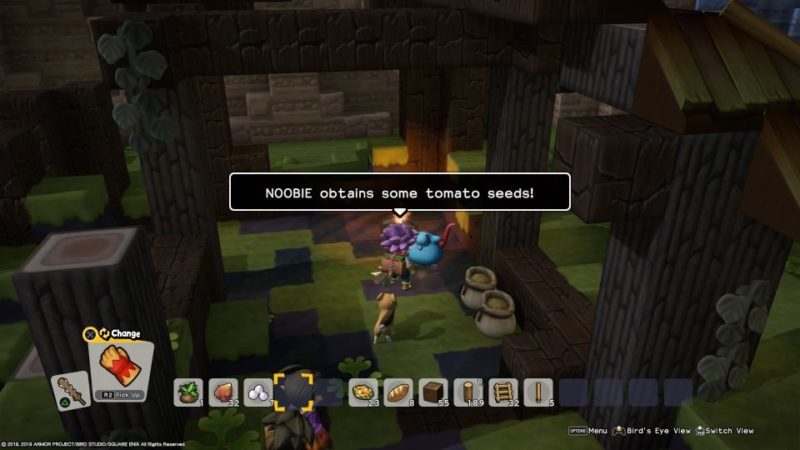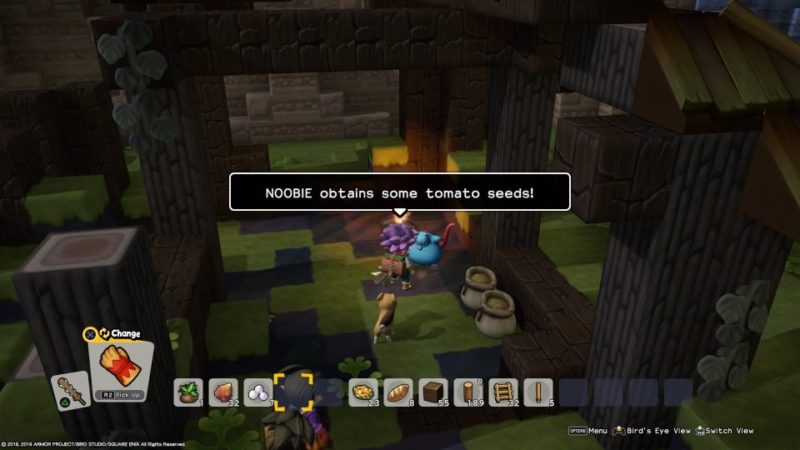 You may also find some seeds after defeating some of the monsters.
How to plant tomatoes in DQ Builders 2
After getting the tomato seeds, go back to your farm to plant them.
Similar to how the Orc taught you, you need to build a ditch around the soil.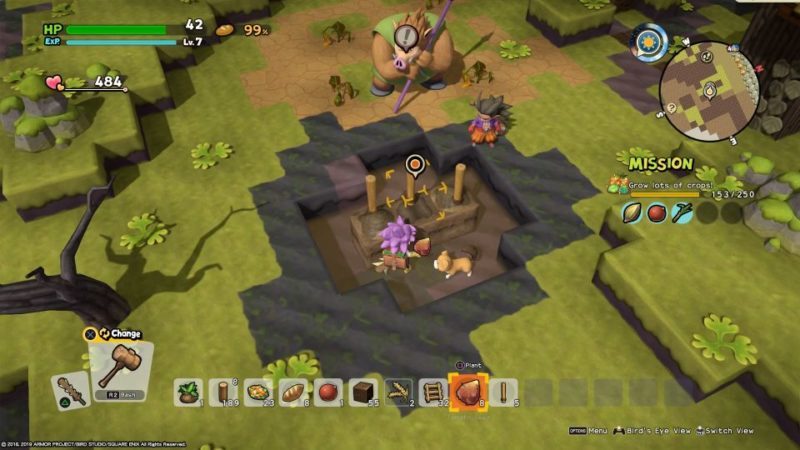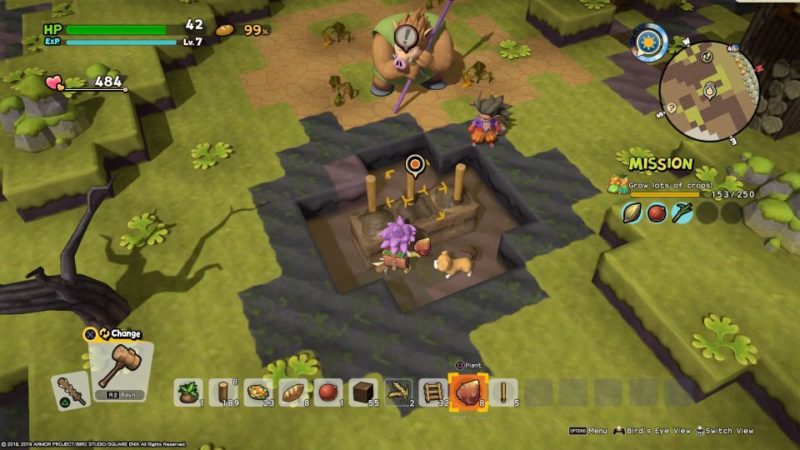 Just dig around the soil one-block-wide and use your bottomless pot to pour water inside.
The soil has to be tilled as well (meaning you need a scarecrow and the soil has to be inside the base). You then need to go to your work bench and create planting poles.
Put the poles on each plot of soil. Then, you can start planting the tomato seeds on each plot that has a pole.
And that's it.
---
Related articles:
DQB2: How To Build A Room Somewhere Up High!
How To Build A Restaurant: Dragon Quest Builders 2 Wiki
How To Find And Plant Sugar Cane Seeds: DQ Builders 2
Best Games Like Days Gone: Five Alternatives To Check Out
A Night In Tegea: Assassin's Creed Odyssey Walkthrough
Stardew Valley: How To Take Care Of Chickens
Stardew Valley: How Do You Make Cheese?