The Rescue is a quest based in Hillsbrad Foothills in Classic World of Warcraft (WoW).
Your task is to rescue Drull and Tog'thar from Durnholde Keep, near Tarren Mill.
Here's a walkthrough of The Rescue in WoW Classic.
To unlock the quest, either ask your team member to share it, or get it from Krusk in Tarren Mill.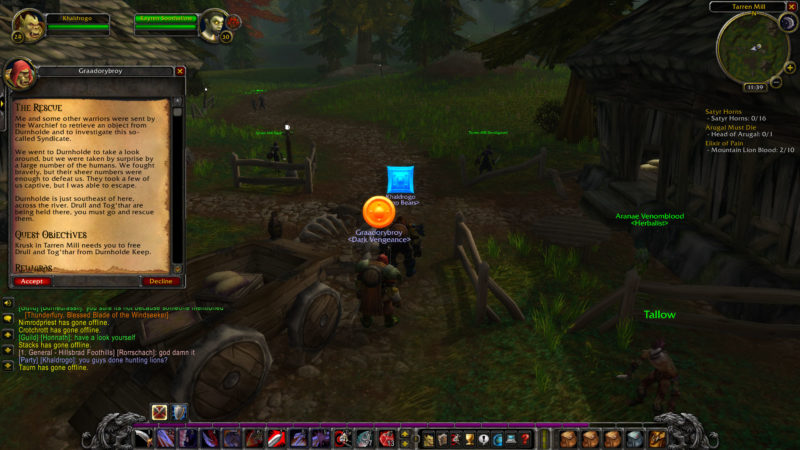 Location of Durnholde Keep
You can find Durnholde Keep southeast of Tarren Mill.
The exact location is shown in the map below, marked by the player location. It's also shown in the map itself.
Once you get there, you'll see huge walls of the Keep. Access it through the main pathway.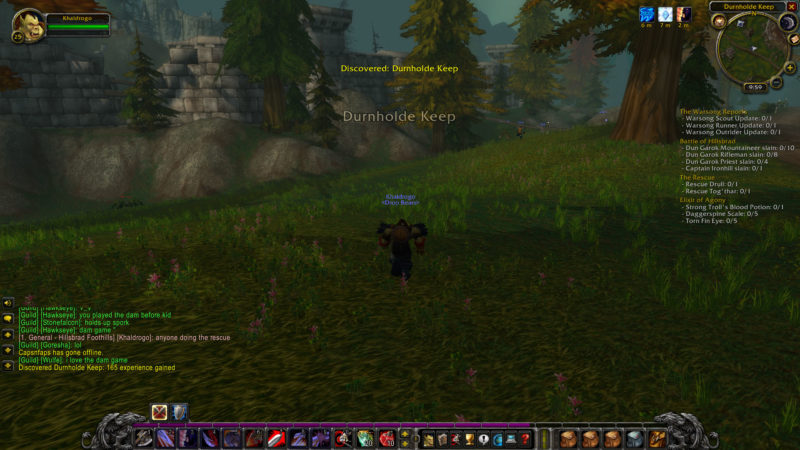 How to free Drull
You can find Drull in one of the buildings inside the Keep.
After you enter, you will immediately see a bridge, and small buildings on both left and right sides.
Go towards the left side and you will find Drull inside one of the earlier buildings.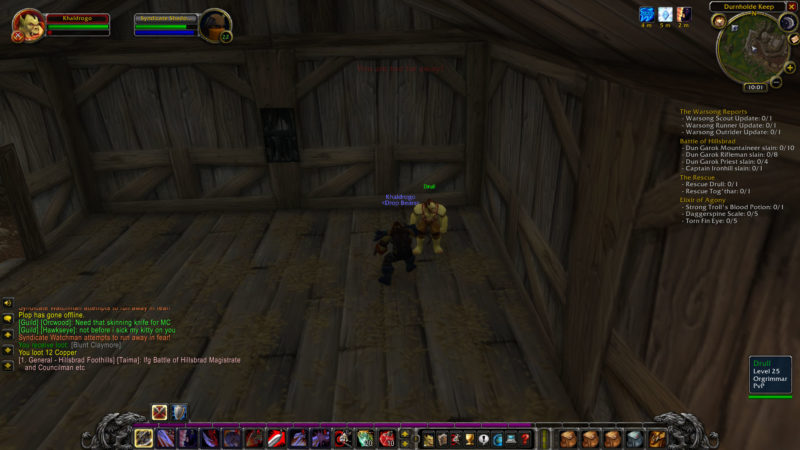 Talk to him and he'll ask you to get the key.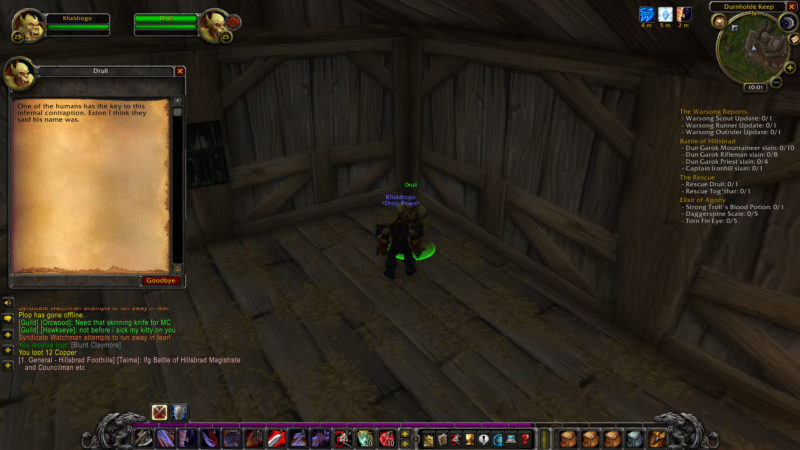 Where is Jailor Eston
Jailor Eston is the one you're looking for. He typically spawns in front of the buildings, but it's possible that he spawns all the way up here (image below).
He probably has a multi spawn location.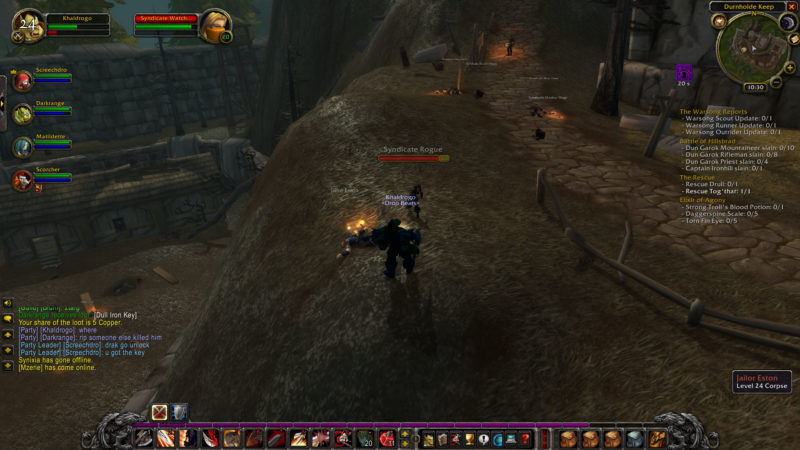 Bring the key back to Drull to free him.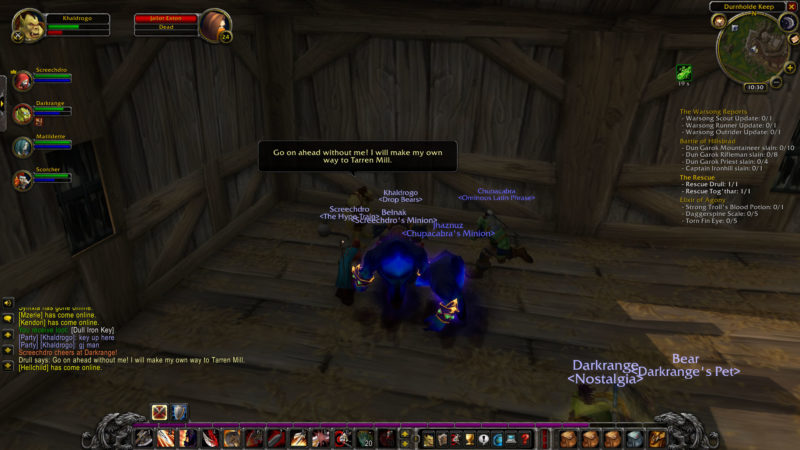 How to find Tog'thar
As for Tog'thar, you will find him at the peak of Durnholde Keep. Just follow the road up.
He also needs a key to be freed.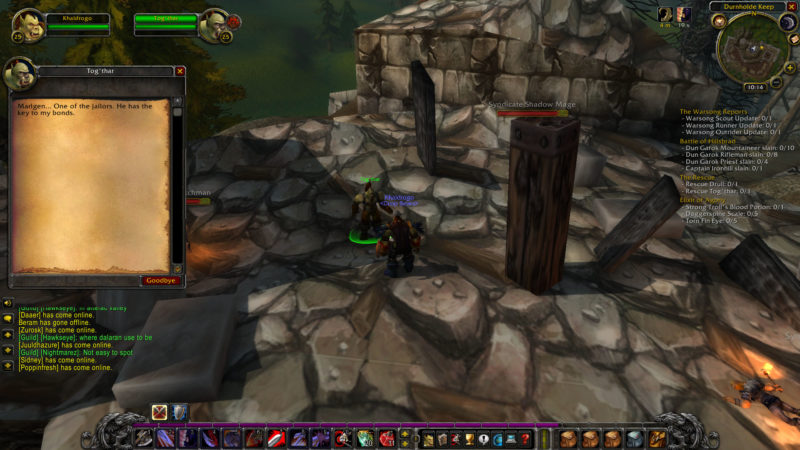 You can find Jailor Marlgen in the same area where Tog'thar is.
It's easier to join a party for this because only the first-hitter gets the kill. It increases your chances of getting the kill, and subsequently the key.
Otherwise, you have to wait minutes before the next spawn.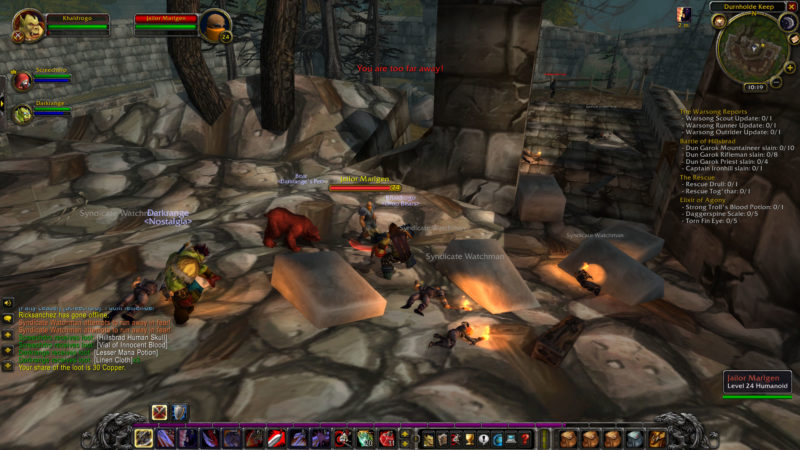 Bring the key to Tog'thar and he will be freed.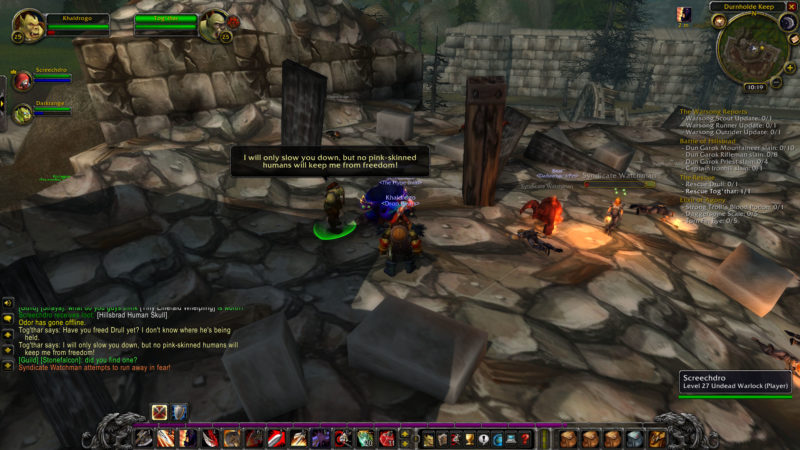 Report to Krusk in Tarren Mill to claim your rewards.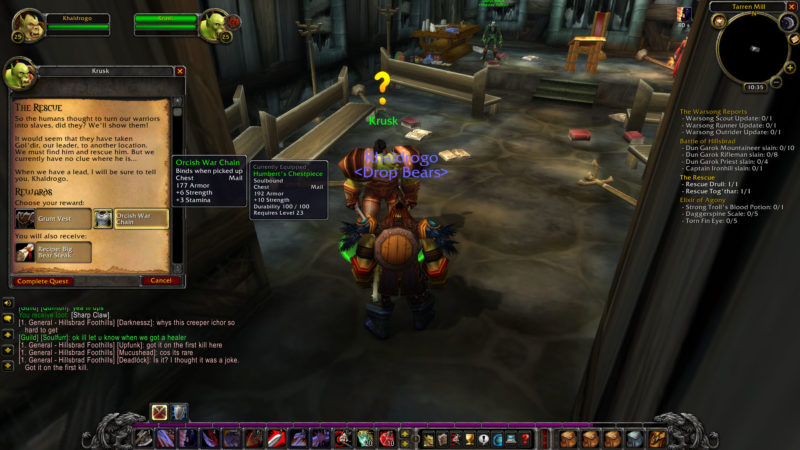 ---
Related articles:
Humbert's Sword: WoW Classic Guide And Walkthrough
The Dead Fields Quest: WoW Classic Walkthrough And Guide
Elixir Of Suffering: WoW Classic Guide And Walkthrough
Deathstalkers In Shadowfang (Shadowfang Keep): WoW Classic
The Book Of Ur Location (Shadowfang Keep): WoW Classic Guide
Arugal Must Die (Shadowfang Keep): WoW Classic Guide