The Rebellion's Uprising is a quest in the Atlantis DLC of Assassin's Creed Odyssey.
Your task is to participate in the conquest battle against Persephone and defeat Hermes.
Here's a walkthrough of The Rebellion's Uprising in AC Odyssey.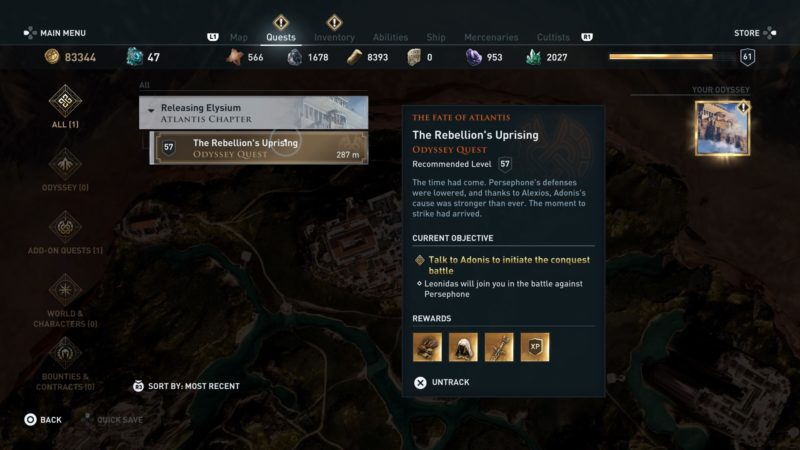 This quest is recommended for level 57 and above, but it differs according to your own level.
Talk to Adonis
To begin the battle, talk to Adonis. You can find him in Asphodel Fields, at the exact location shown in the map below.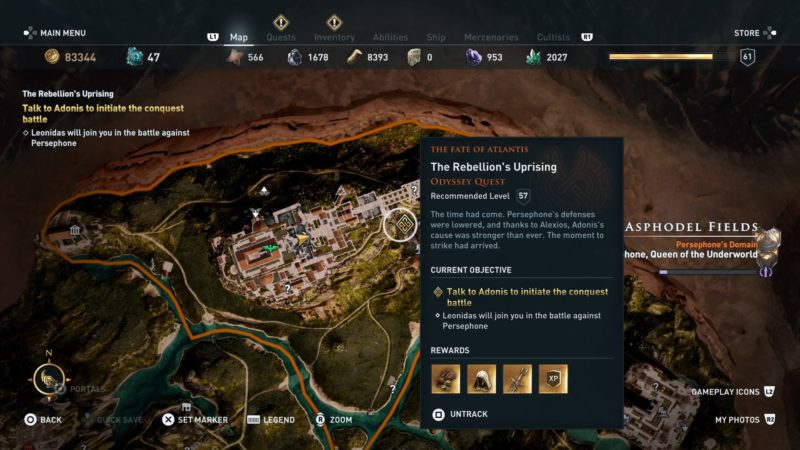 He'll be at the Shrine of Stallions, with other captains. Talk to him to begin conquest.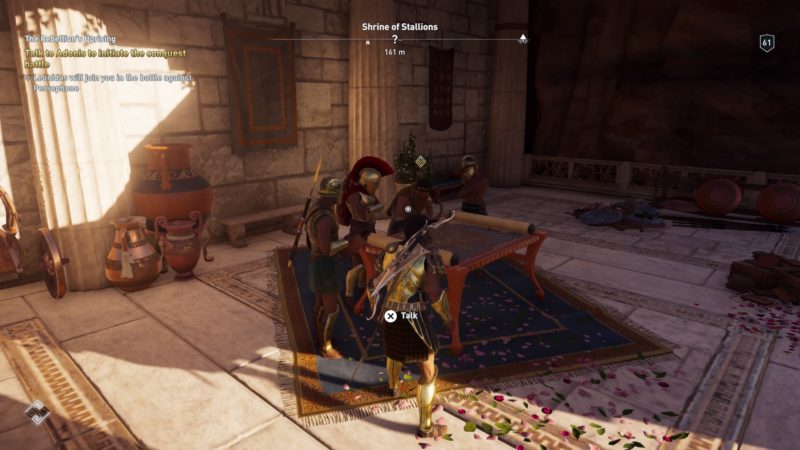 Kill the enemy captains
After starting the conquest, the main aim is to defeat the enemy captains. That will lower their bar much faster.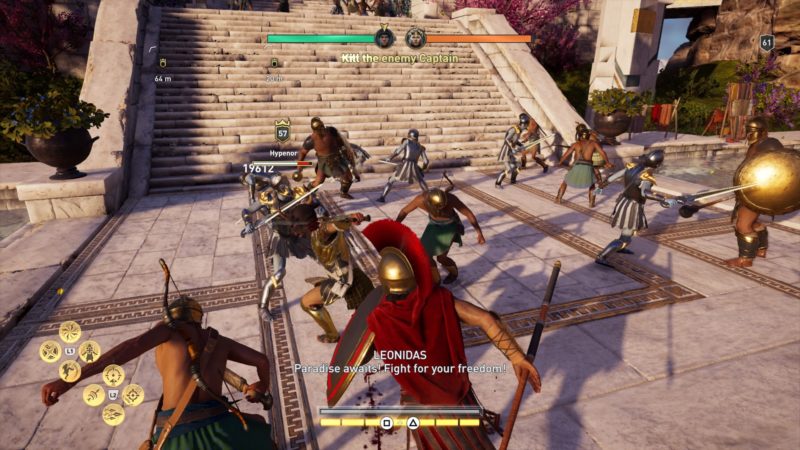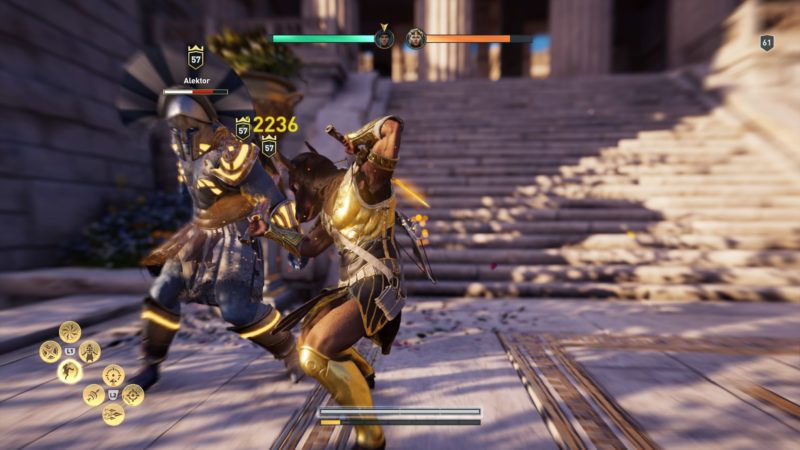 Defeat the hero
After killing a few captains, the enemy's hero will appear. He is a Kolossi if not mistaken.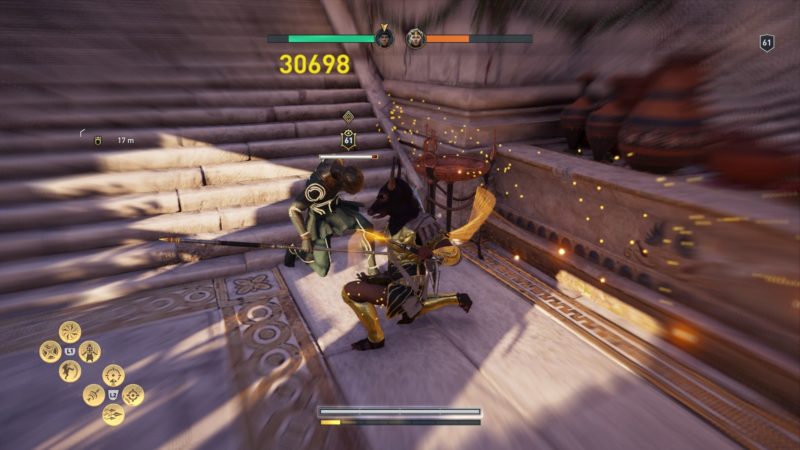 After defeating the enemy in conquest (enemy HP bar drops to zero), a cutscene will load.
You will then meet Hermes. During the conversation, I chose "that was your last warning". You may be able to skip the fight based on your choices.
Defeat Hermes
This leads to a battle with Hermes. This time, he's much stronger than before, with much more HP.
He uses a lot of skills which are pretty annoying.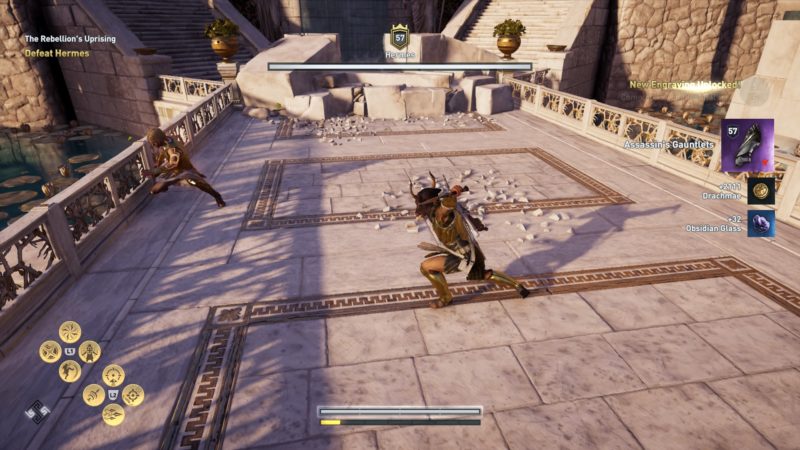 Hermes can jump high and cause an AoE impact when he hits the ground. He can also use a flurry of knife attacks, or even dashes at super speed to attack you.
Hermes also uses the laser attack, similar to the Kolossi. All of the skills are avoidable though.
Keep avoiding his attacks and use some Overpower skills to bring him down.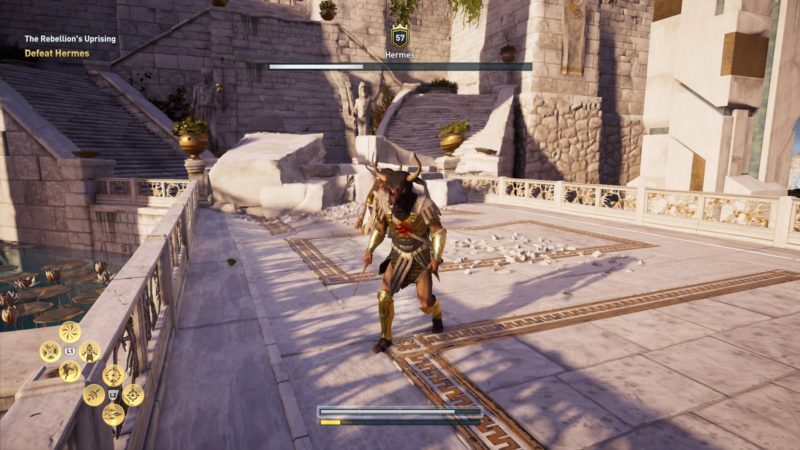 After defeating Hermes, a cutscene will load. Persephone gets disappointed in Hermes' ability to kill Alexios, and ends up killing Hermes herself.
Enter Persephone's palace
Now, get into the palace.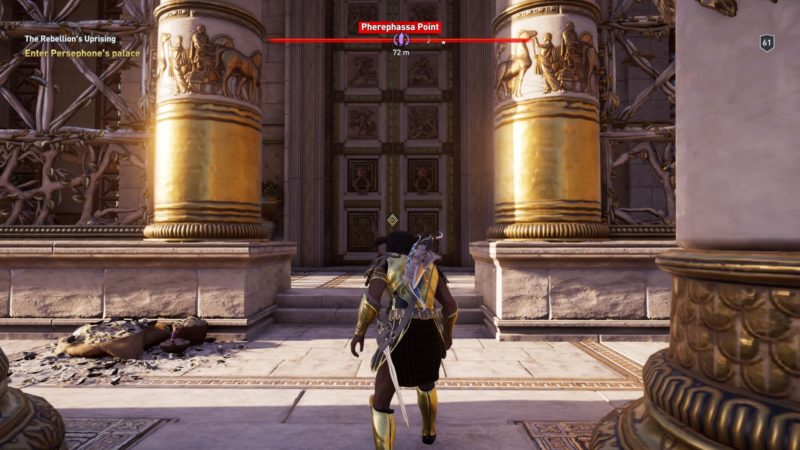 Adonis appears in the cutscene, and Persephone allows him to finally leave. However, she isn't kind to Alexios.
She summons Cerberus using her powers and throws Alexios into the fighting pit.
However, before you can fight it, you get transported back to Layla.
Defeat the Abstergo
Layla is brought back as the Abstergo found them. Aletheia runs away.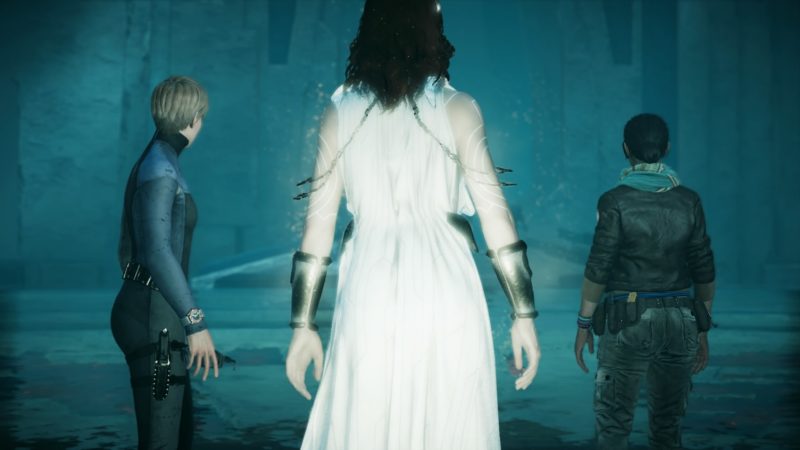 There'll be three men. Defeat two of them using your spear and a cutscene will load.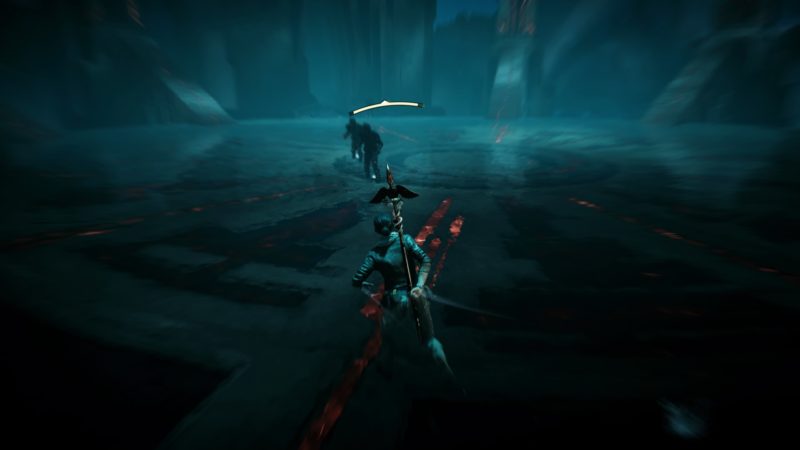 Layla then returns to using Alexios. To get back to Greece or Elysium, interact with the main door.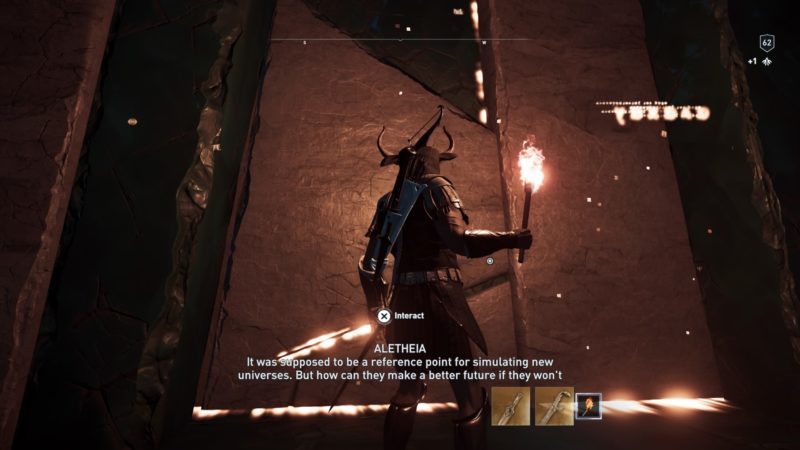 And that's it for this quest.
---
Related articles:
No Good Deed: Assassin's Creed Odyssey Walkthrough
The Beacons Are Lit: Assassin's Creed Odyssey Walkthrough
A Life For A Life: Assassin's Creed Odyssey Walkthrough
The Keeper And The Flame: Assassin's Creed Odyssey Walkthrough