The Low Crusade is a companion quest by Ellie in Obsidian's The Outer Worlds.
Your task is to bring Ellie to her parents and make her the beneficiary of an account.
Here's a walkthrough of The Low Crusade in Outer Worlds.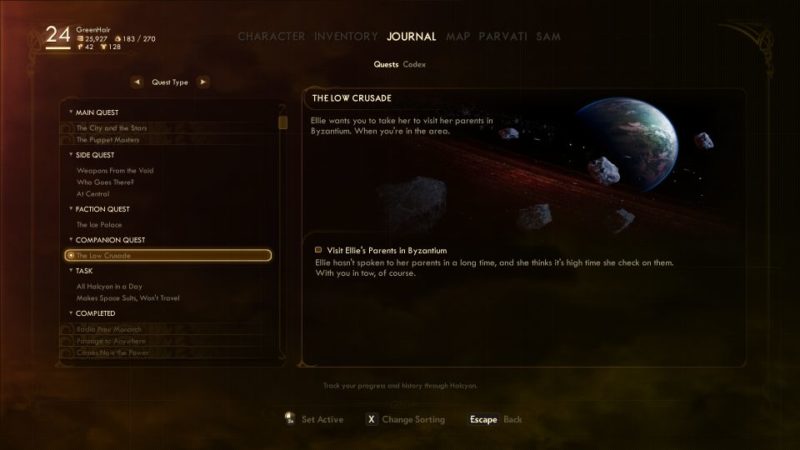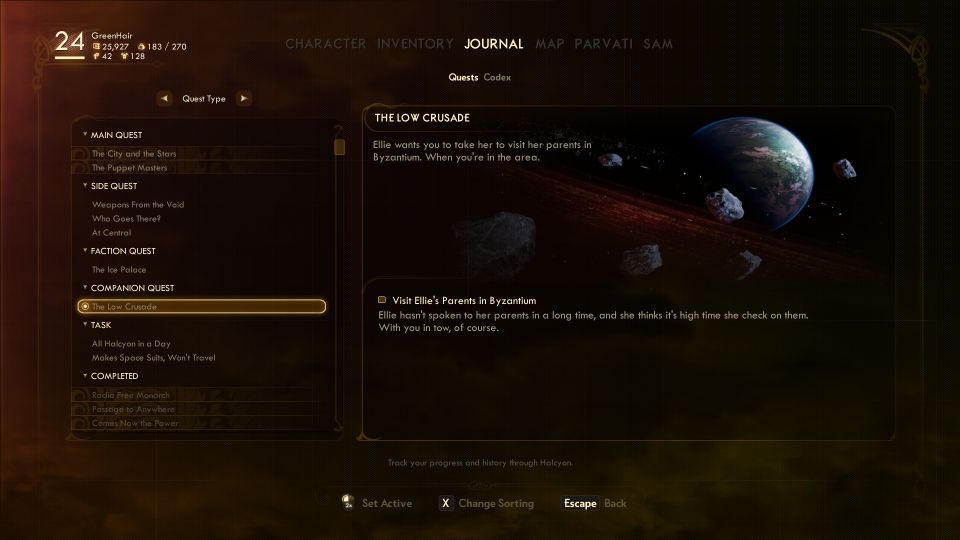 Meet Ellie's parents
Your first objective is to meet her parents. You'll need to find them in a house in Byzantium.
The location is marked on the map.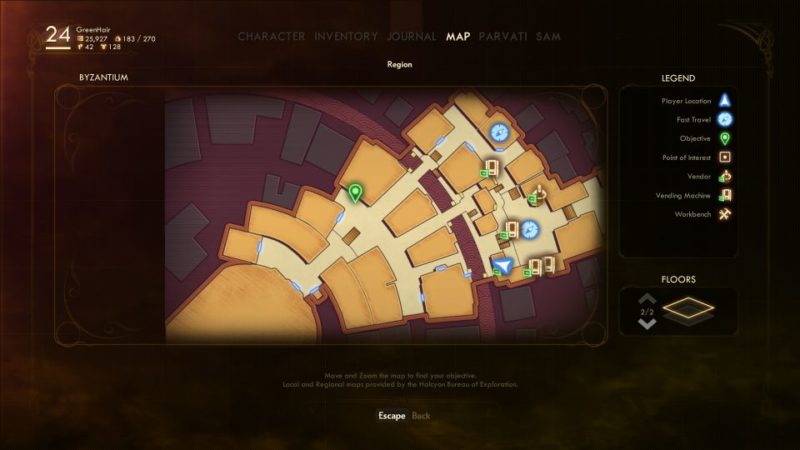 Enter the Fenhill Estate.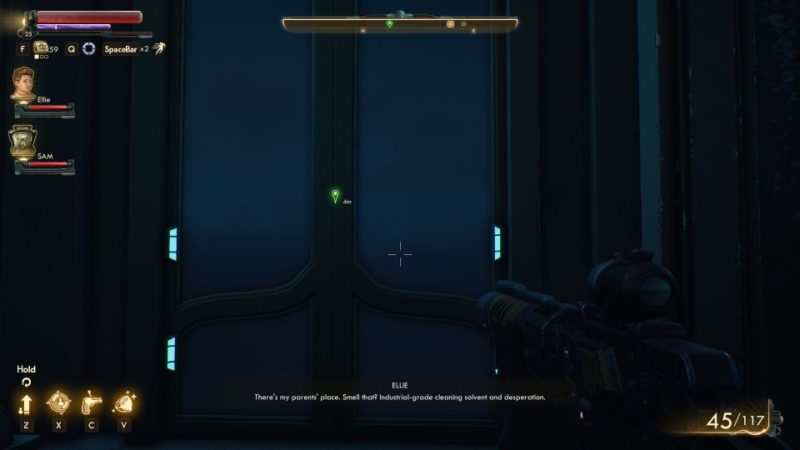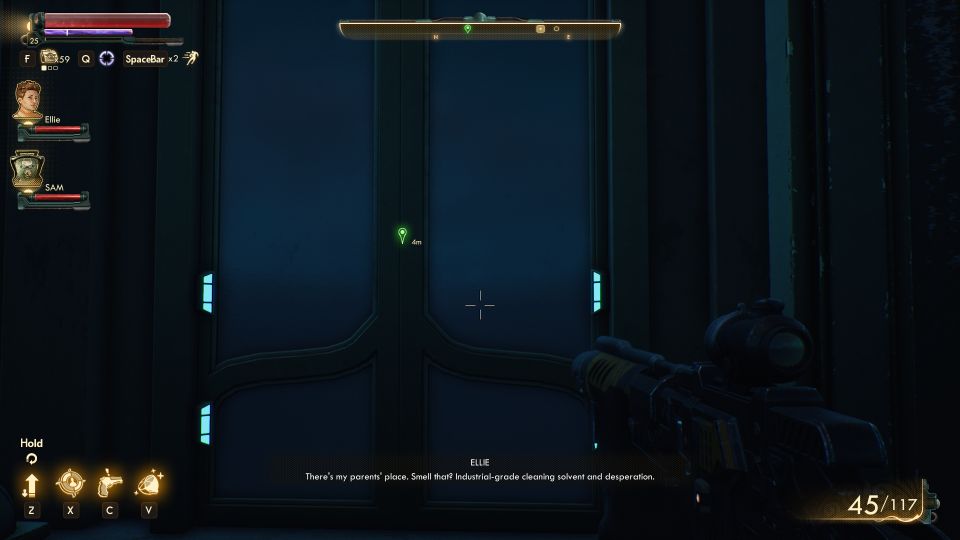 Once you enter, look for her parents in the room.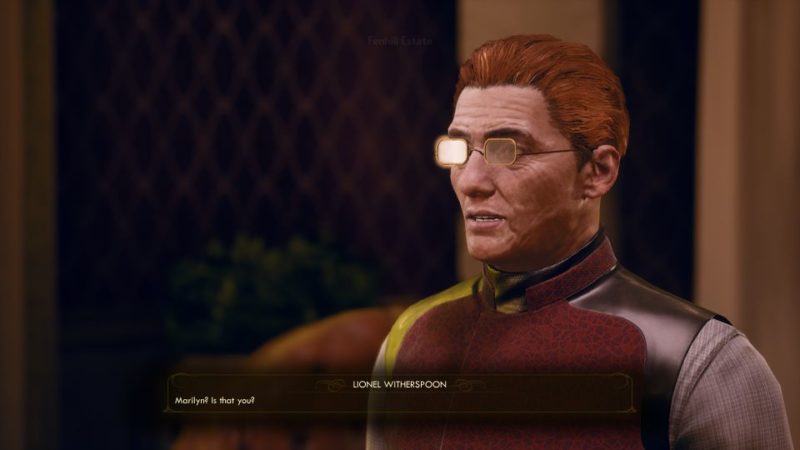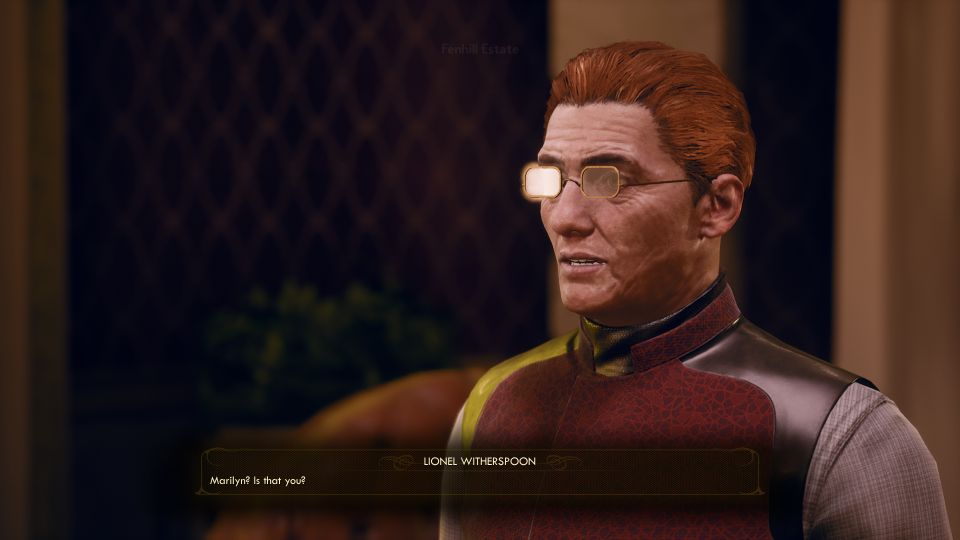 In the conversation, you can choose the options that support Ellie and make yourself look like a thug.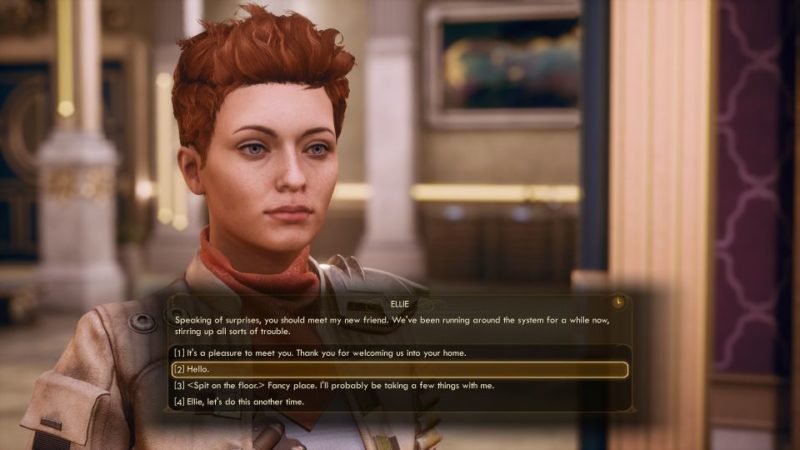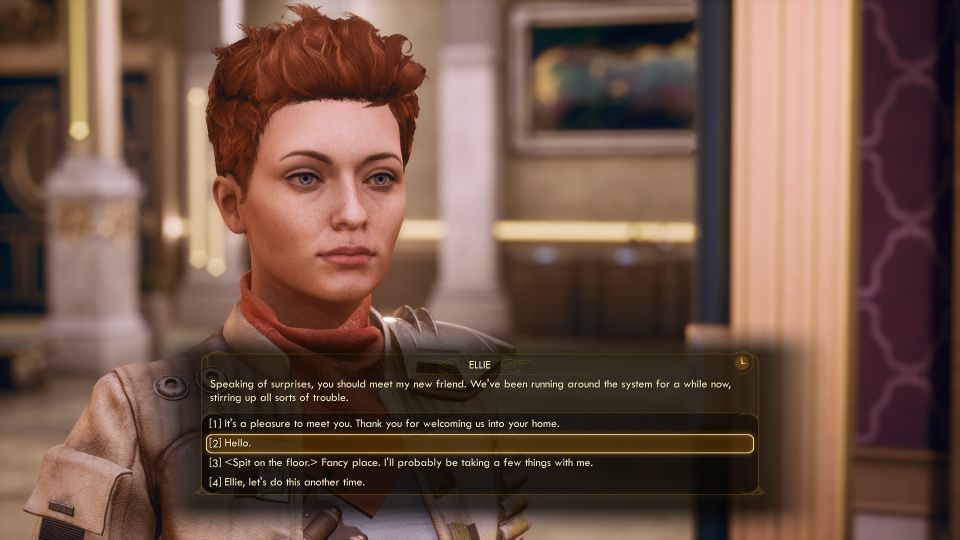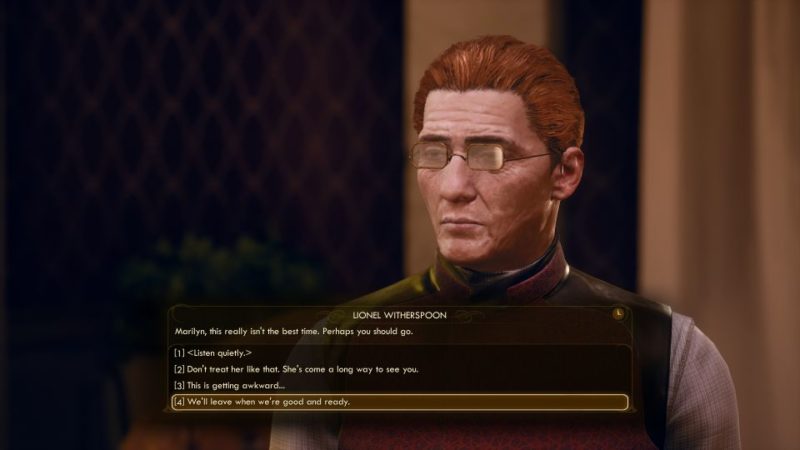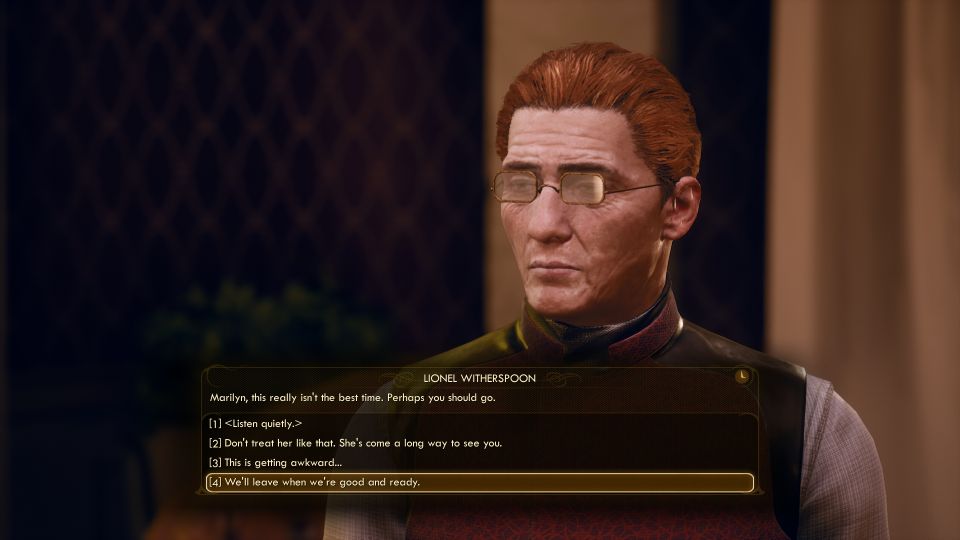 Talk to Ellie
After learning that Ellite's parents forged her death and claimed her life insurance, get out of the building.
Talk to Ellie outside.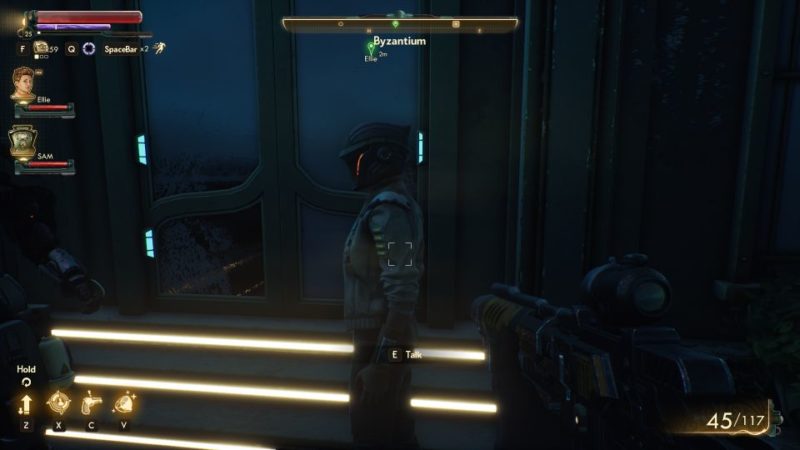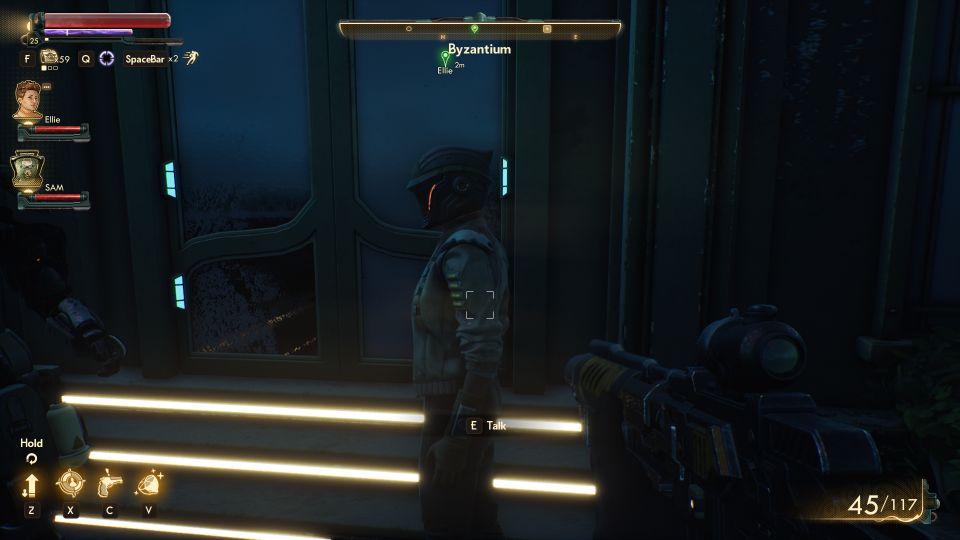 Follow the conversation until she decides to change the beneficiary's name.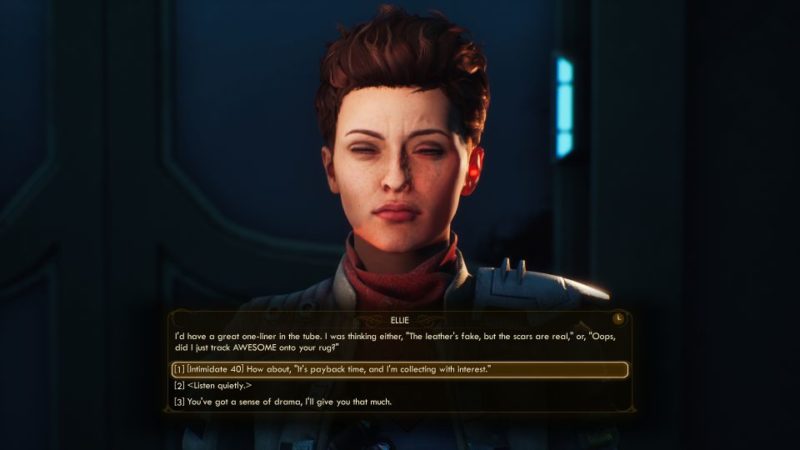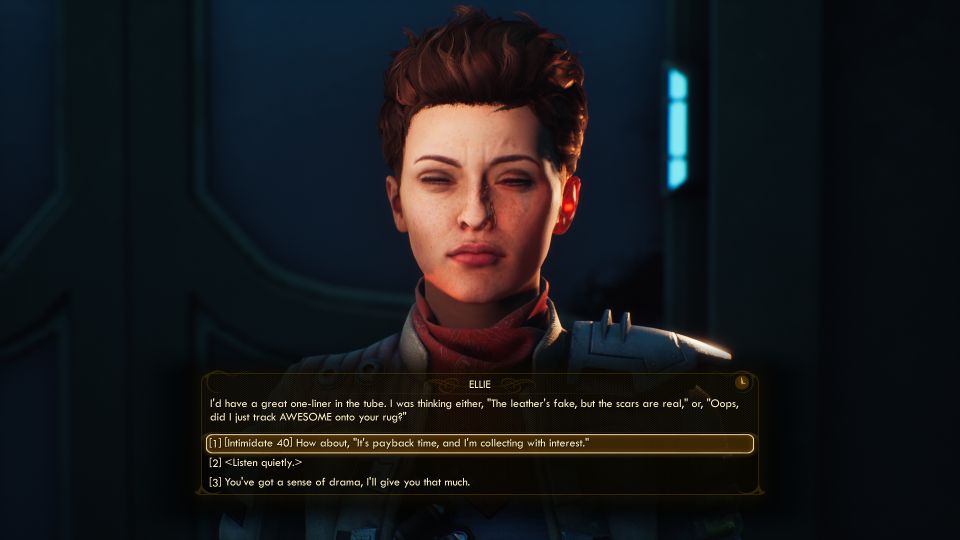 Look for the insurance agent
The location is marked on the map.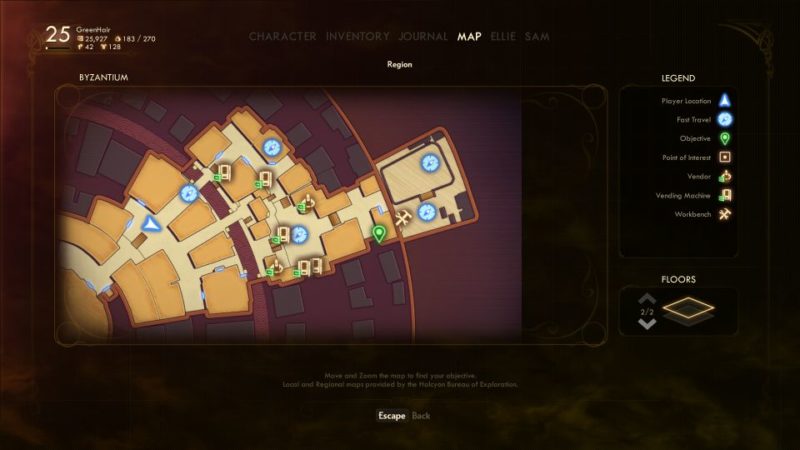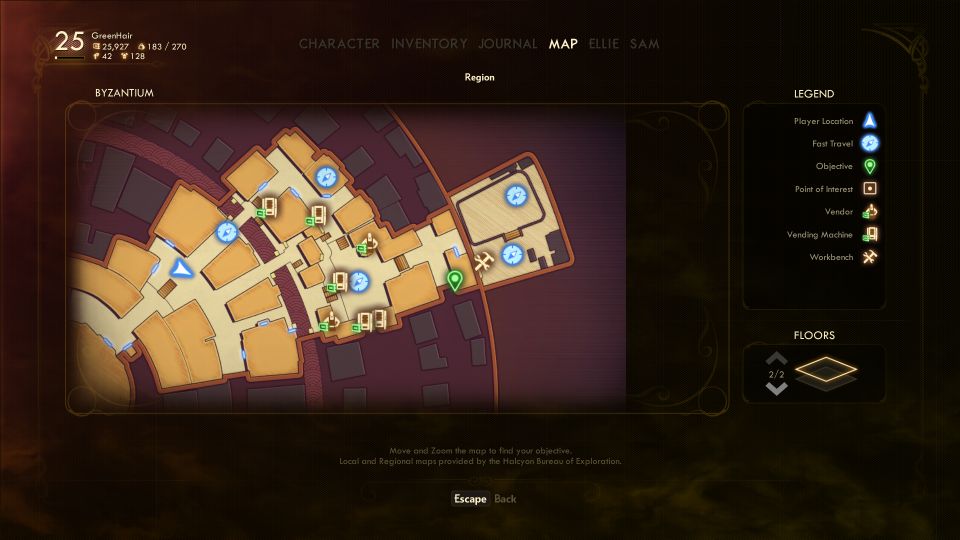 As you reach, examine the address beside the door. You'll learn that the insurance operates from Fallbrook instead.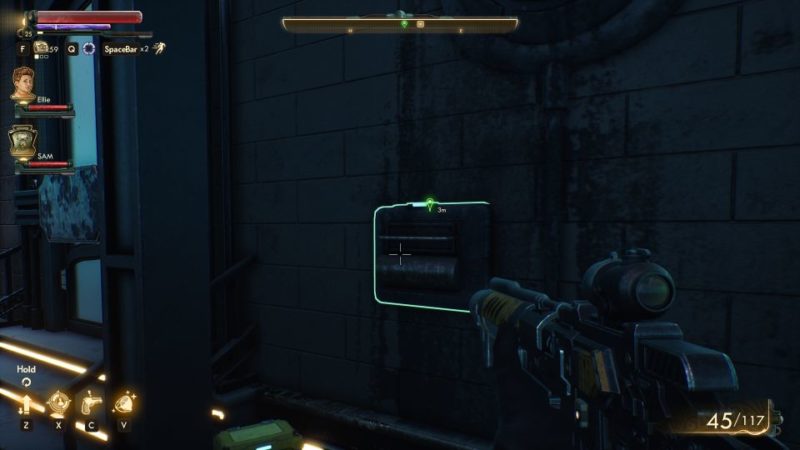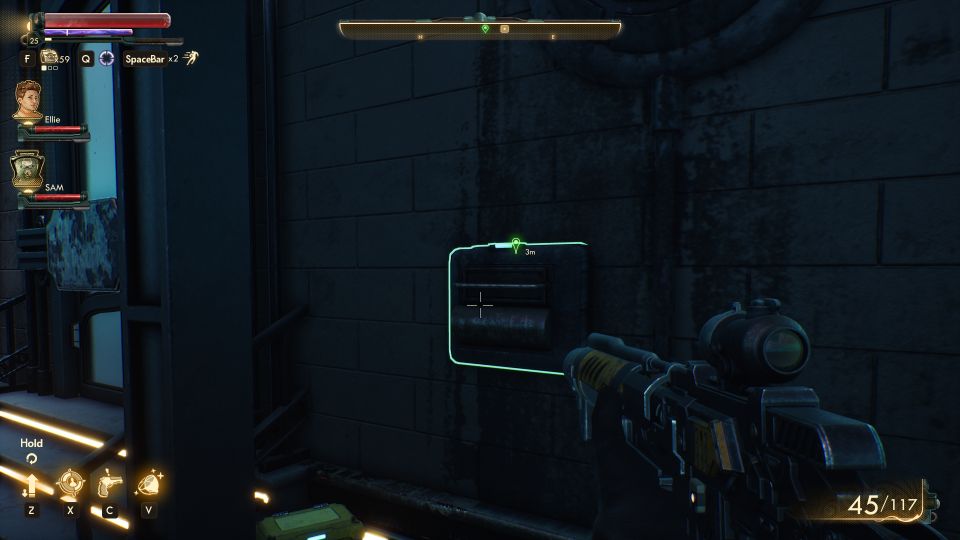 Go to the insurance agent in Fallbrook
Travel back to Monarch and head to Fallbrook.
The insurance building location is shown in the map.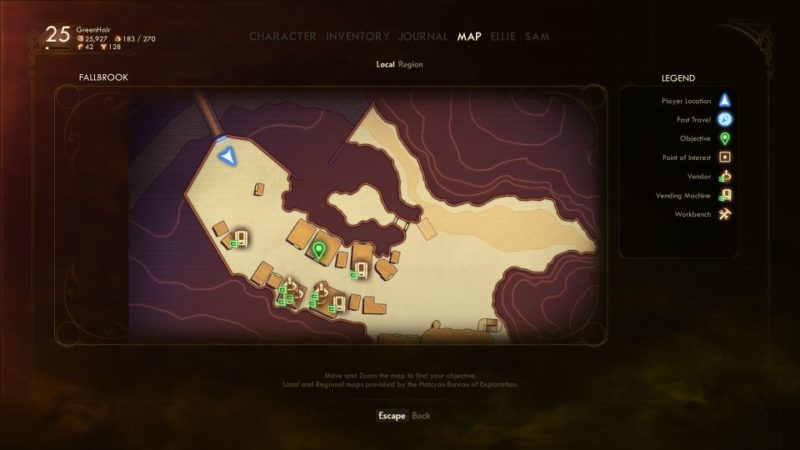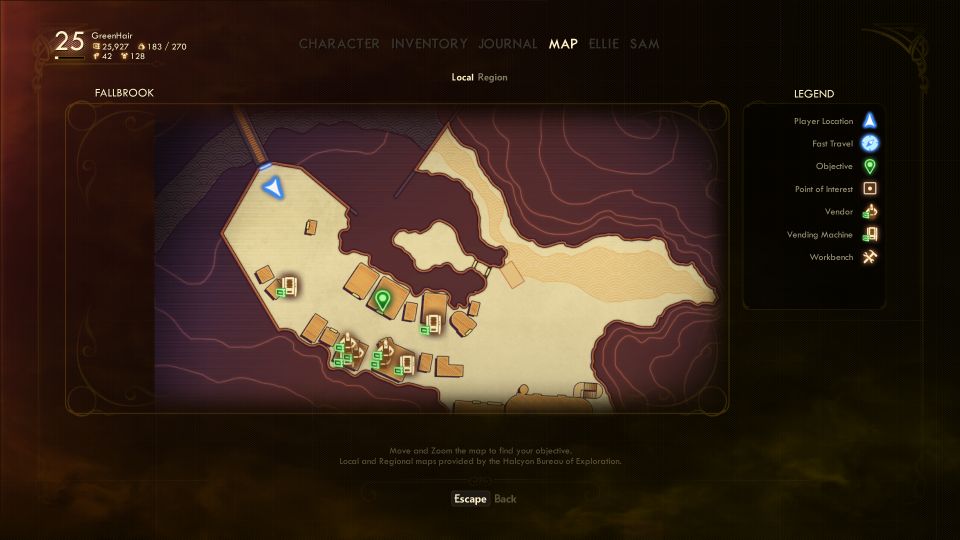 Talk to the insurance agent.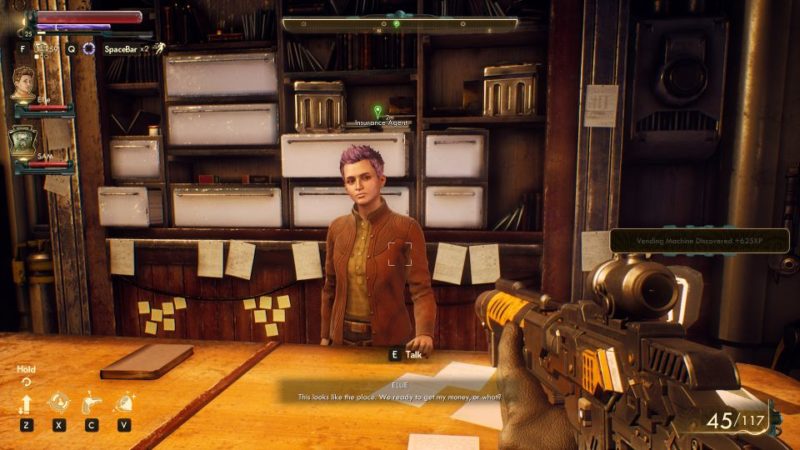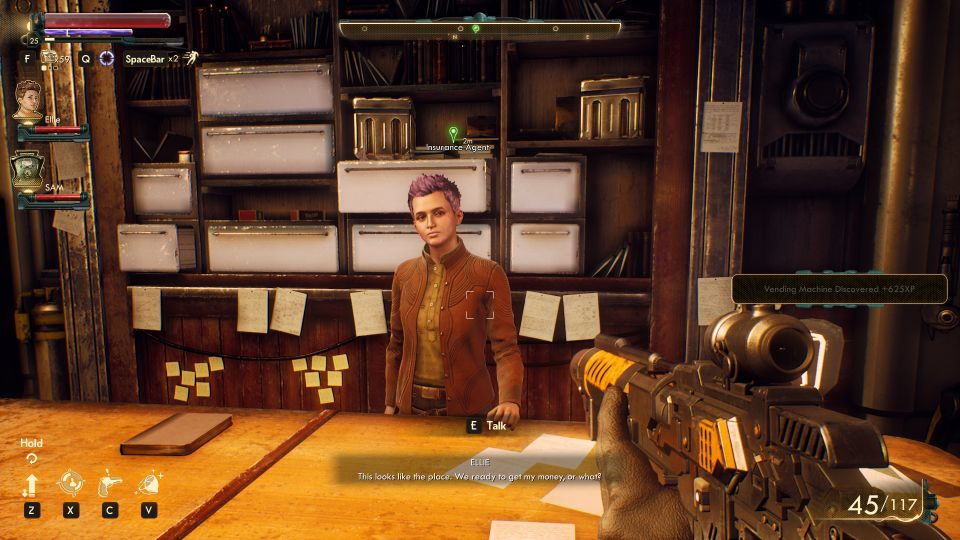 Tell her you need to change the life insurance policy's beneficiary.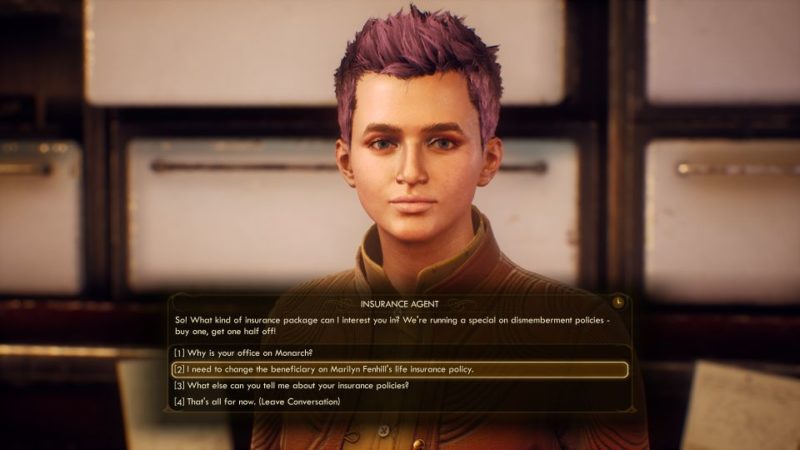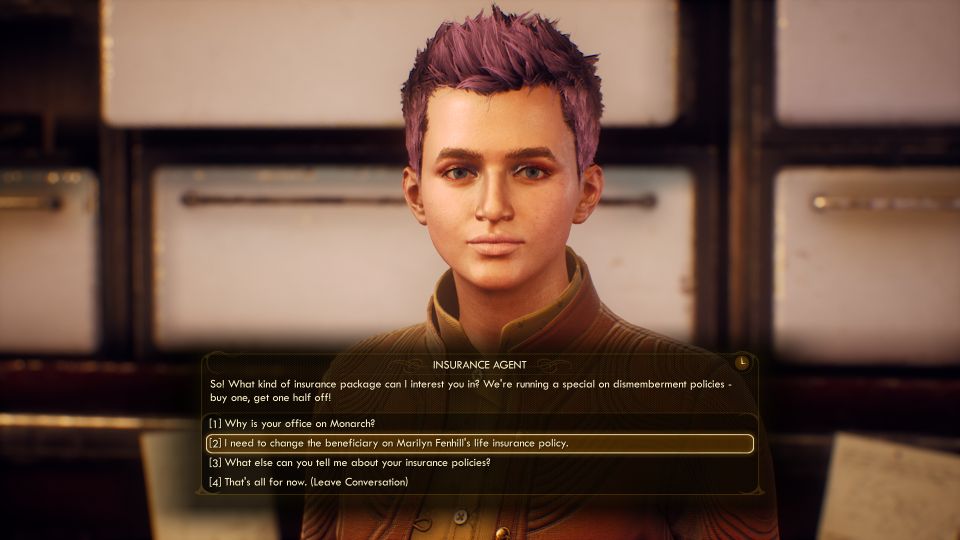 You can intimidate / bribe her to do so. Intimidation is the easy way. She'll change the beneficiary for you without a hassle.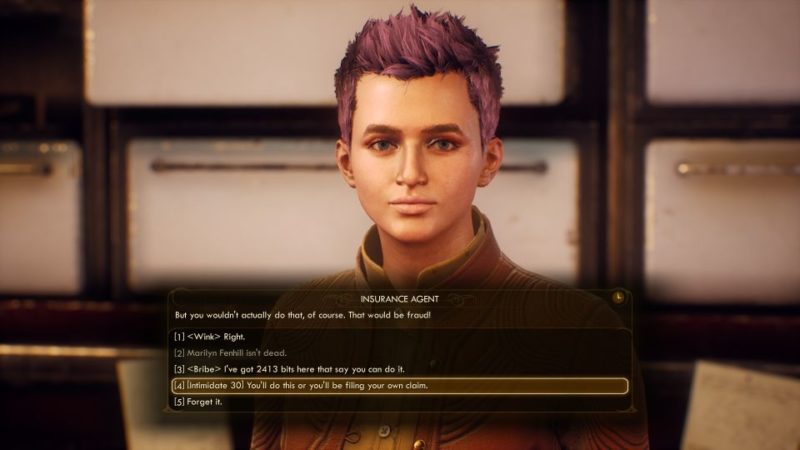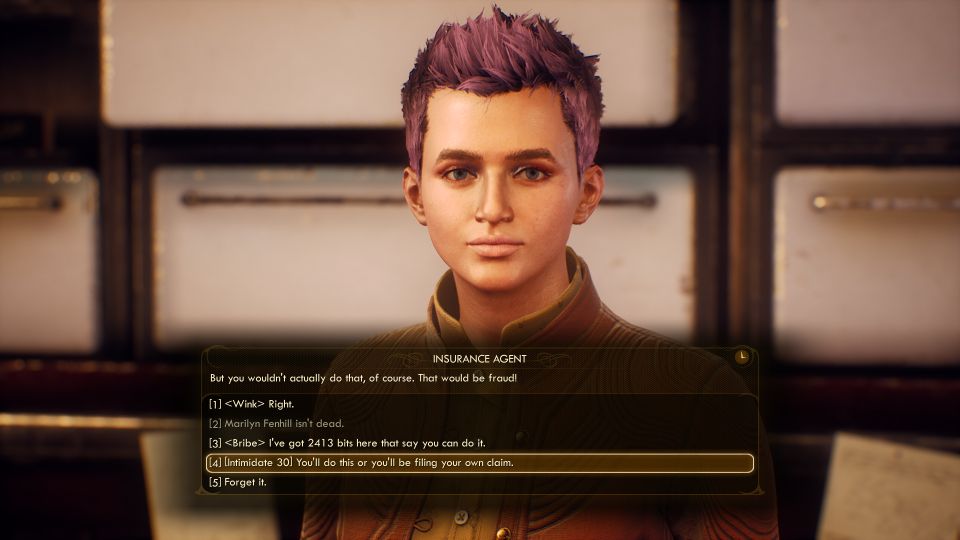 Talk to Ellie
After changing the name, talk to Ellie to complete the quest.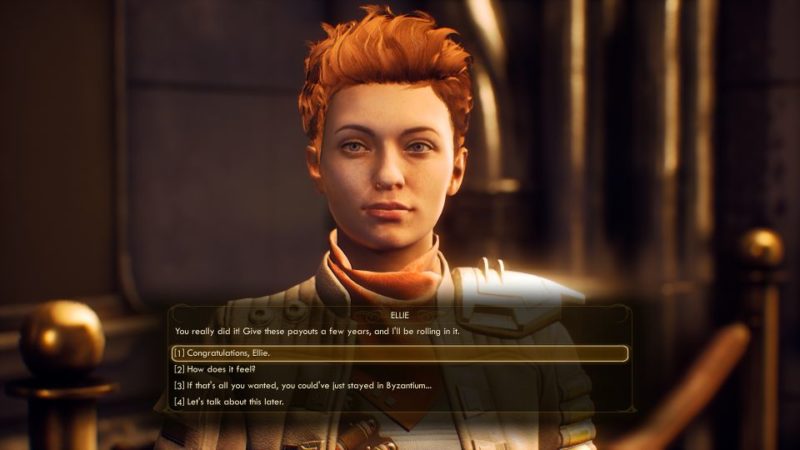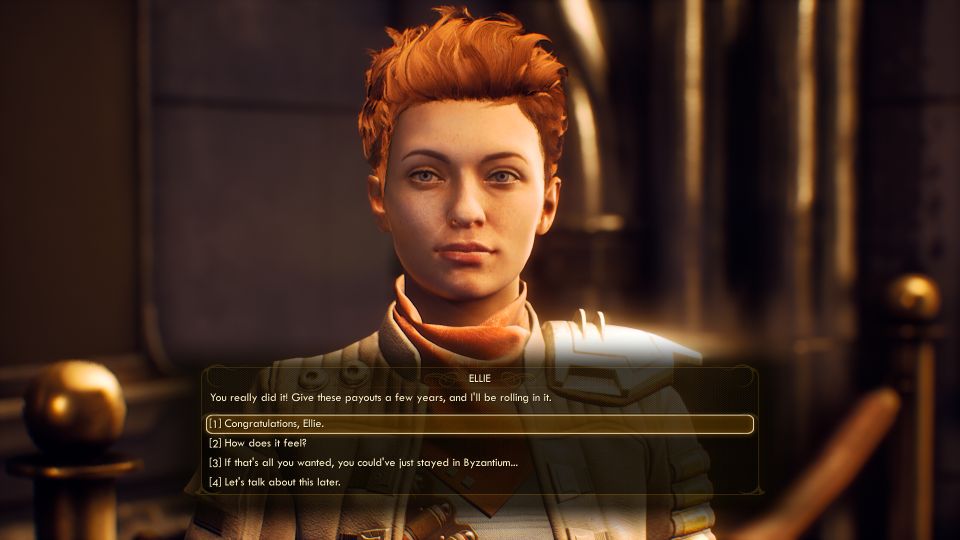 ---
Related articles:
Spratkings: The Outer Worlds Walkthrough
Weapons From The Void: The Outer Worlds Guide
Don't Bite The Sun: The Outer Worlds Walkthrough
The Strongest Pirate Crews In One Piece
Brave New World: The Outer Worlds Walkthrough
Kept Secret But Not Forgotten: The Outer Worlds Walkthrough