The Lost Pages is a quest you will receive in Ashenvale in World of Warcraft (WoW) Classic.
Your task is to collect 12 missing pages of the Shredder Operating Manual.
Here's a walkthrough of The Lost Pages in Classic WoW.
To unlock the quest, talk to Gurda Ragescar who is located in a campsite southwest of Splintertree Post.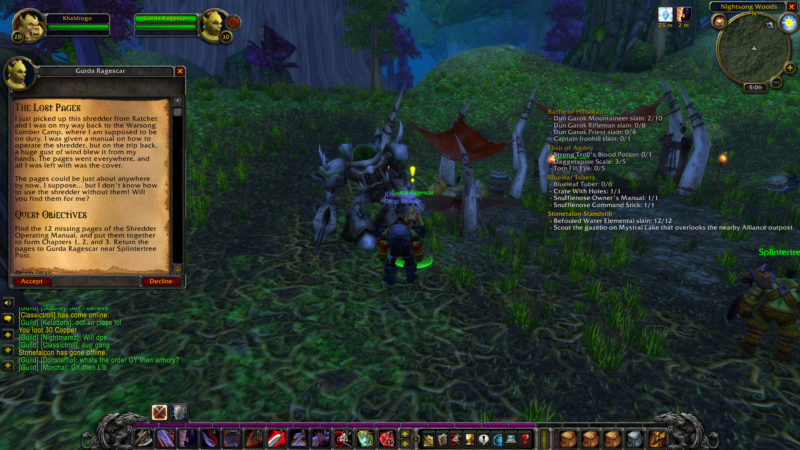 Where to find Shredder Operating Manuals
You can probably get these manuals from mobs in Ashenvale. I got most of them from the Satyrs in Satyrnaar nearby Splintertree Post.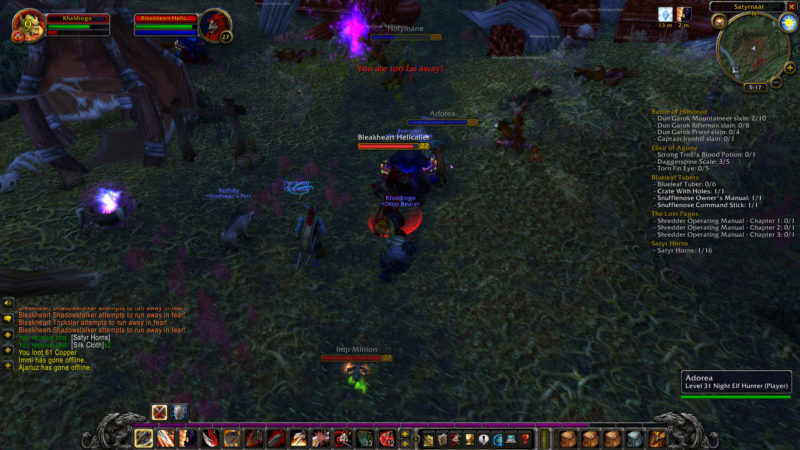 One easy way of getting them all is by purchasing them off the Auction House.
It may not be worth the money, but if you want to finish it quickly, then find some cheap ones.
How to bind the pages
To bind them into three books, you need to have all four pages for each book first.
For e.g. you need to have pages 1 – 4, 5 – 8, or 9 – 12.
Once you do, just right click on any of the page, and the four related pages will bind together.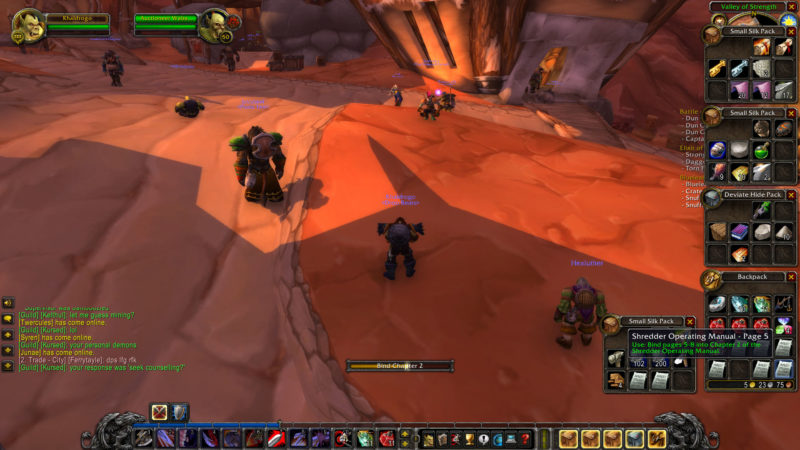 Once you have the three books, go back to Gurda to claim your reward.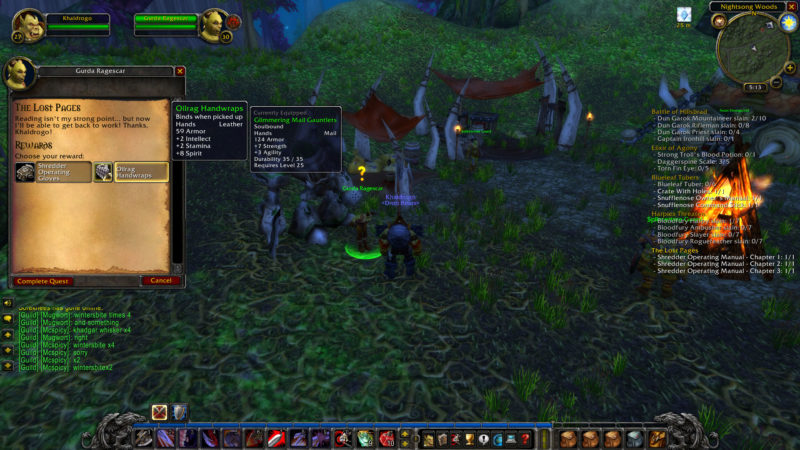 ---
Related articles:
Protect Kaya: WoW Classic Guide And Walkthrough
How To Go To Thousand Needles: WoW Classic Guide
Preparation For The Ceremony: WoW Classic Guide And Wiki
How To Go To Ashenvale: WoW Classic Guide And Wiki
Elixir Of Suffering: WoW Classic Guide And Walkthrough
Arugal Must Die (Shadowfang Keep): WoW Classic Guide