The Keeper and Key Maker is a main quest in the Atlantis DLC in Assassin's Creed Odyssey.
Your task is to talk to Hermes and he'll bring you around before getting the Keeper's Insight.
Here's a walkthrough of The Keeper and Key Maker in AC Odyssey.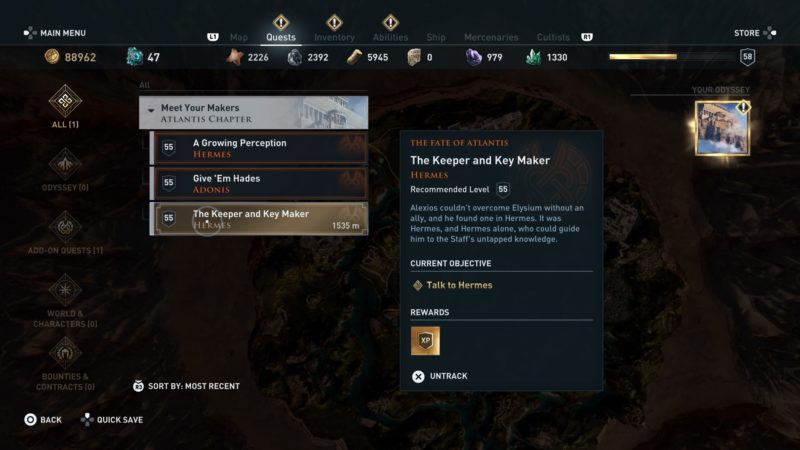 This quest is recommended for those level 55 and above, but it changes according to your level.
Talk to Hermes
The first thing you have to do is to find Hermes at his workshop. The exact location is shown in the map below, marked as the quest symbol.
It's in Minos' Faith.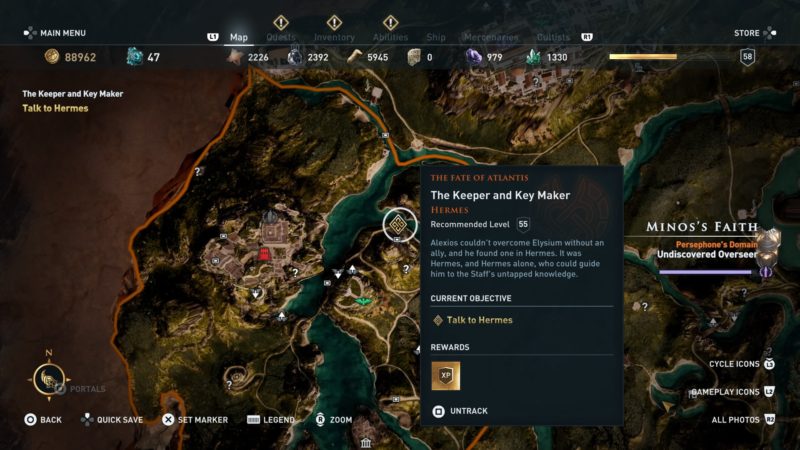 Talk to him.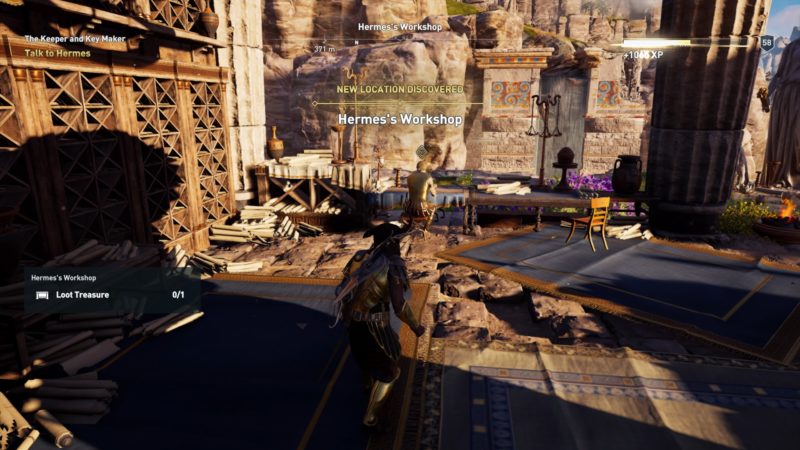 Follow Hermes around
Hermes will bring you around to see a few cool places first.
Grab your horse and follow him.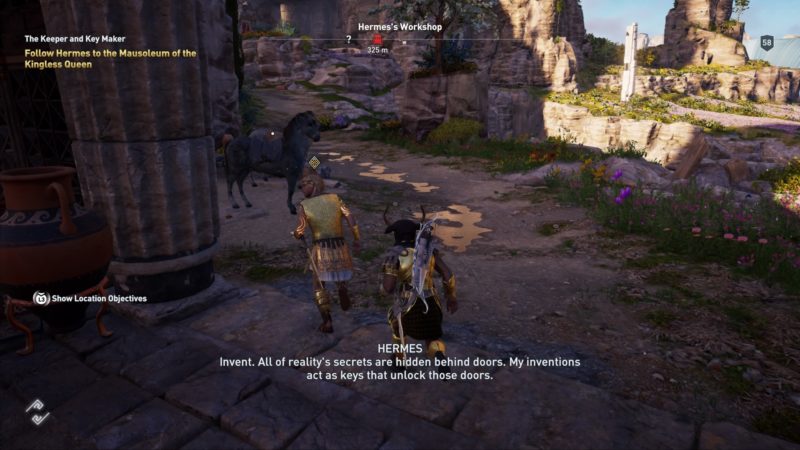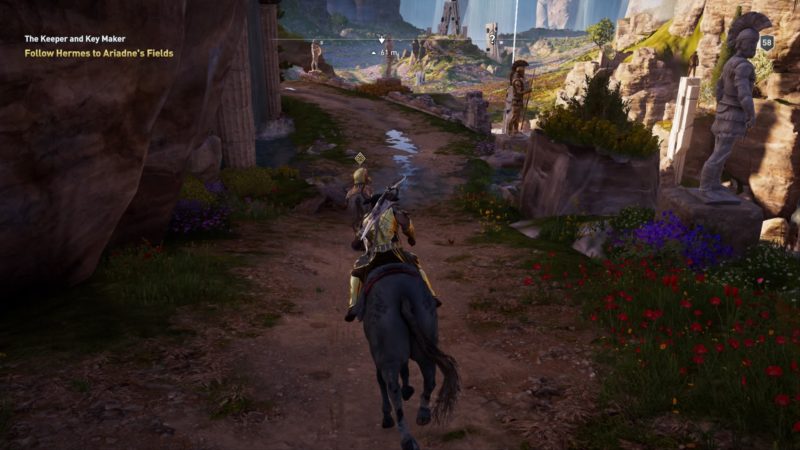 He'll make a few stops in some areas.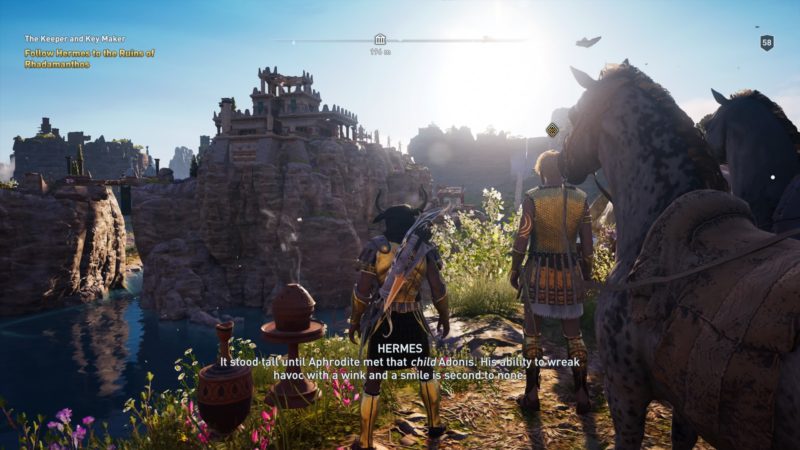 Finally, he'll lead you to the Ruins of Rhadamanthos where you have to find the Keeper's Insights.
Find and retrieve the Keeper's Insights
Get inside the ruins.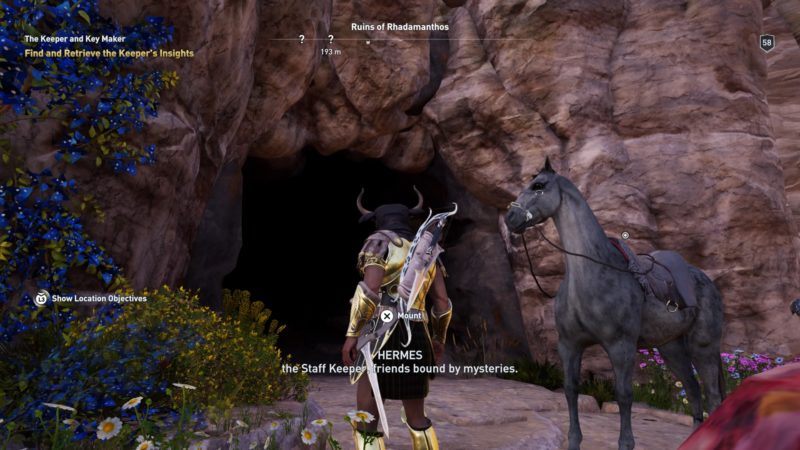 The exact location of where you have to go is shown in the map below.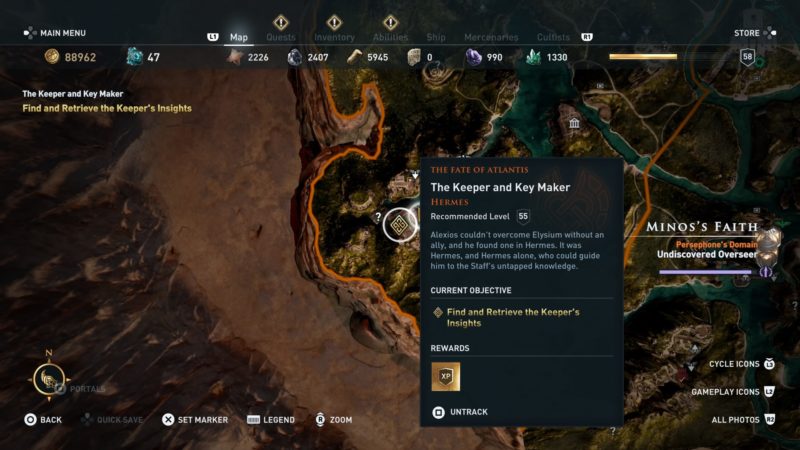 You'll probably end up climbing all the way up to the Veiled Altar of Hermes.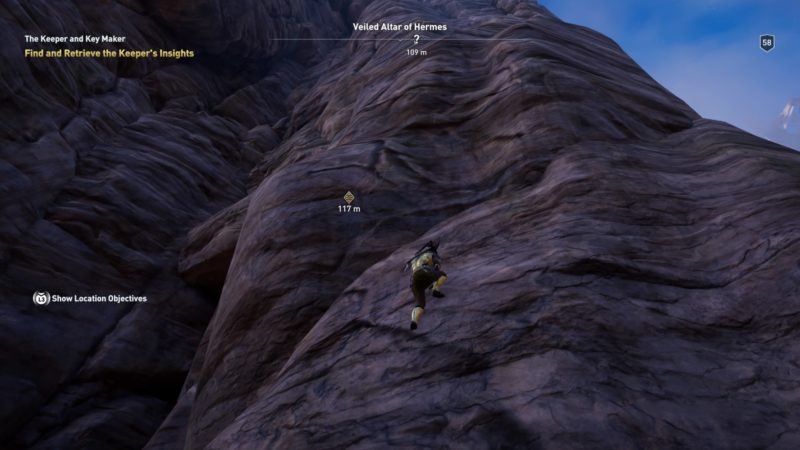 Get through this building.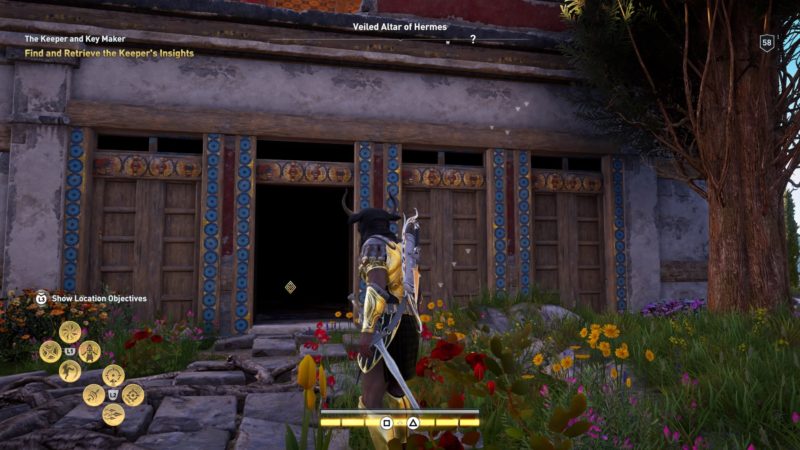 You will find a huge hole inside the building. Jump into it.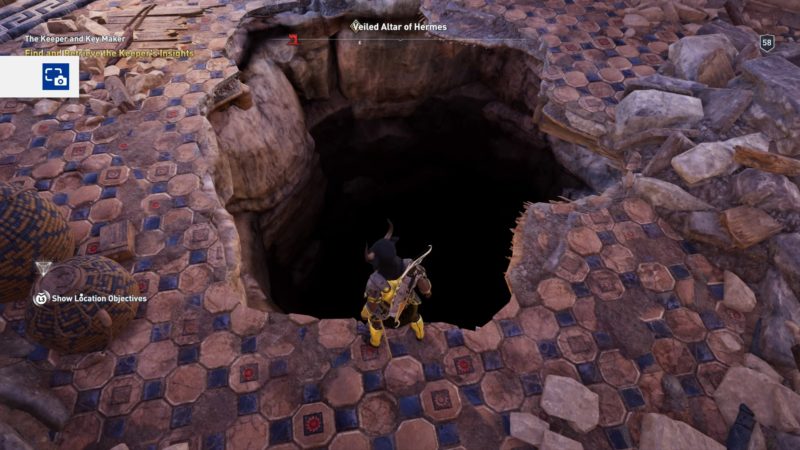 After jumping down, walk until you see the tablet and interact with it.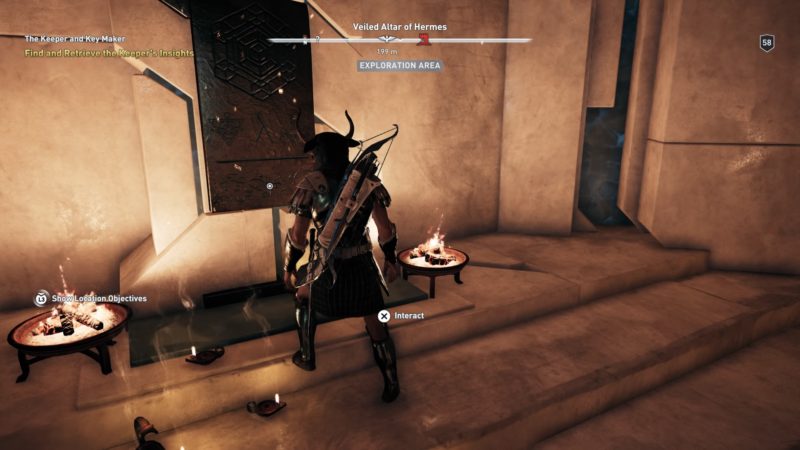 As you go out, you will see a Kolossi. Stealth kill it.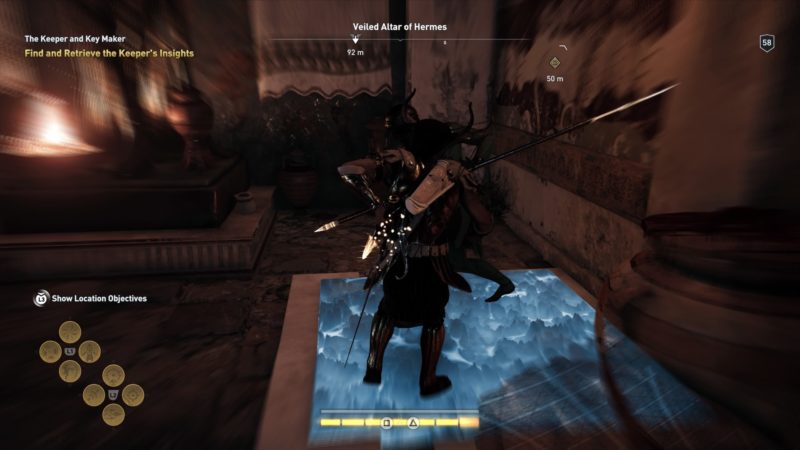 Return to Hermes
Get back to Hermes at the exact location below, in his workshop.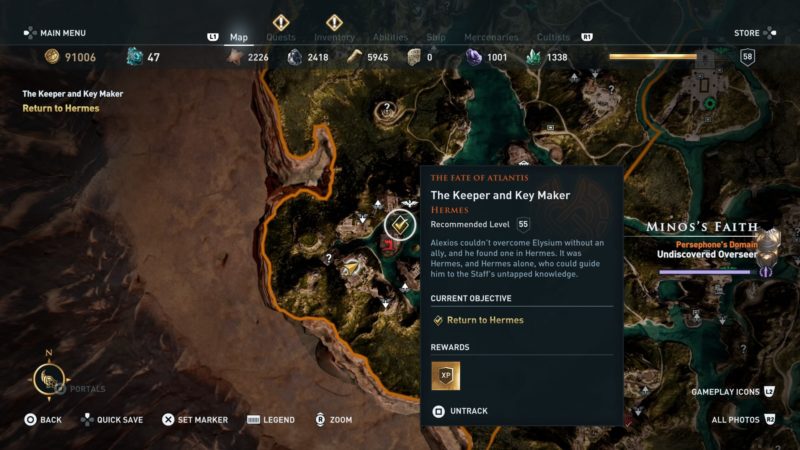 Talk to him and you're done.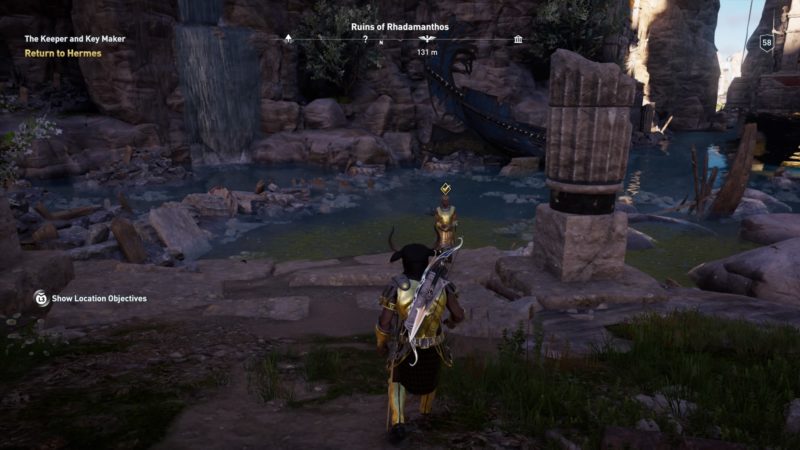 The quest completes here.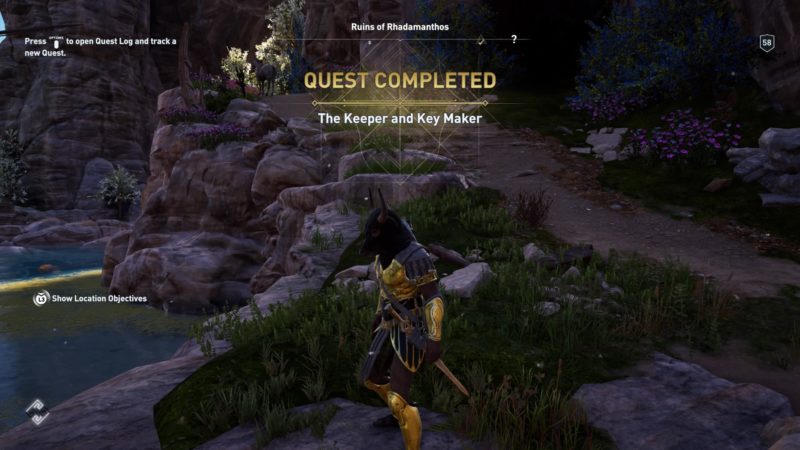 ---
Related articles:
The Rebellion's Uprising: Assassin's Creed Odyssey Walkthrough
The Keeper And Kyros: Assassin's Creed Odyssey Walkthrough
A Growing Perception: Assassin's Creed Odyssey Wiki
Dark Horse: Assassin's Creed Odyssey Walkthrough
A Lover And A Fighter: Assassin's Creed Odyssey Walkthrough
Orion's Symbol: Assassin's Creed Odyssey Walkthrough