The First Vault Hunter is a main mission in Borderlands 3 under the last part of the story.
Your task is to find Typhon Deleon in Nekrotafeyo who was the first vault hunter.
Here's a walkthrough of The First Vault Hunter in Borderlands 3.
This mission is recommended for level 30 and above.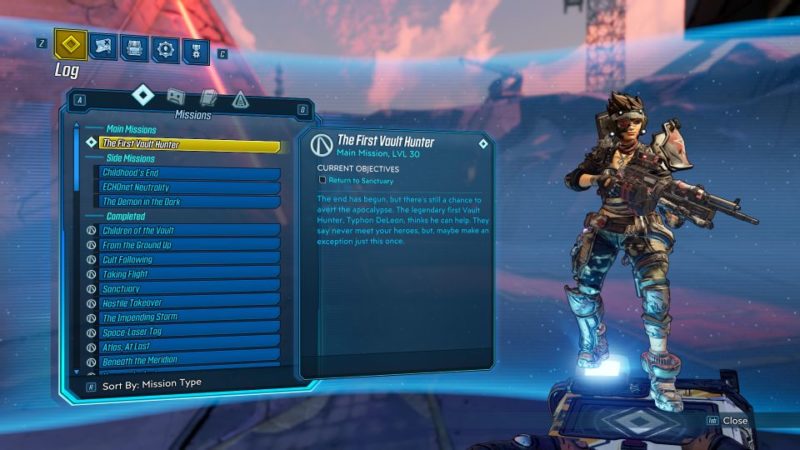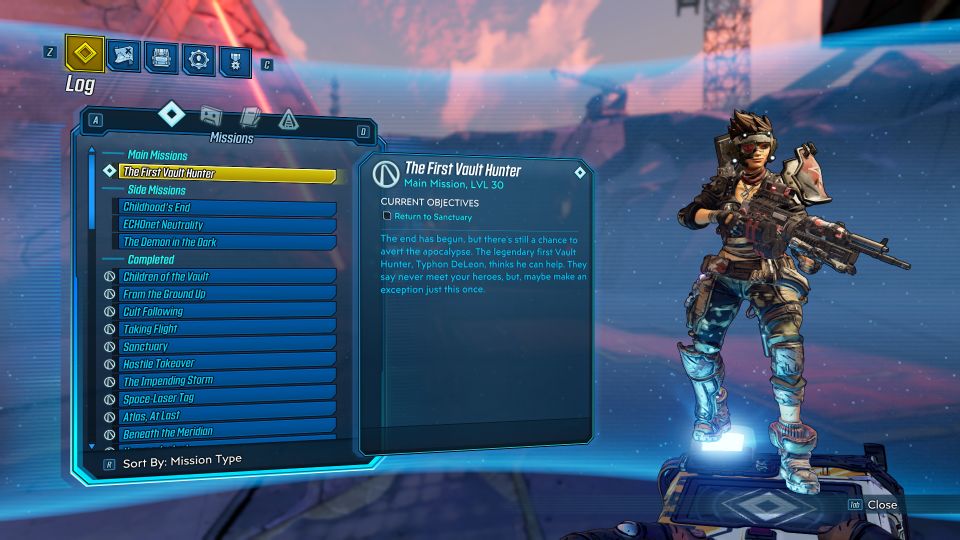 Head to Sanctuary
Your first objective is to return to Sanctuary first.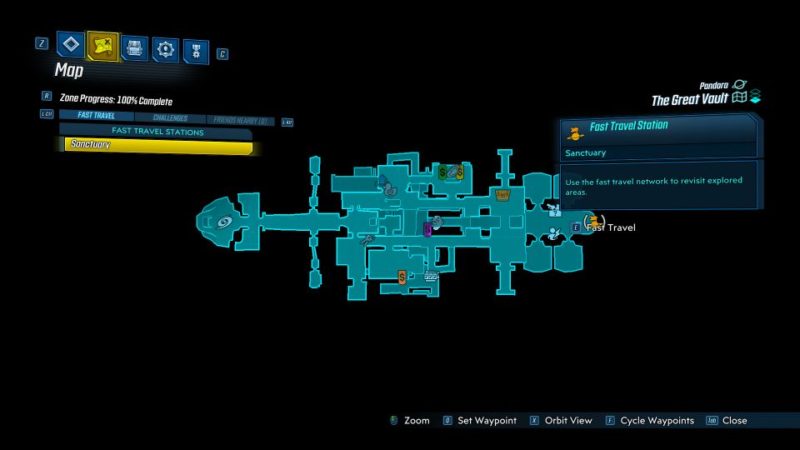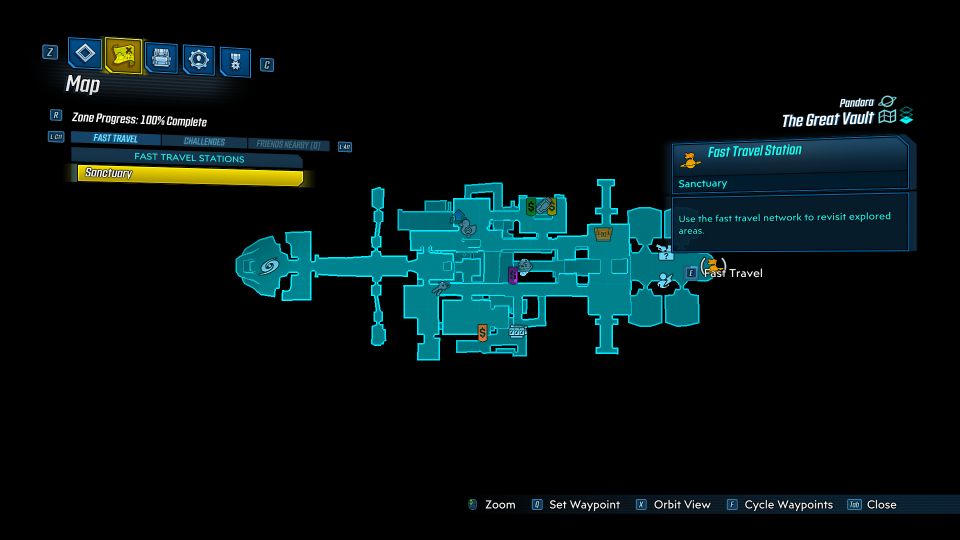 Analyze slab
Go to Tannis' lab. Analyze the slab of eridian writing.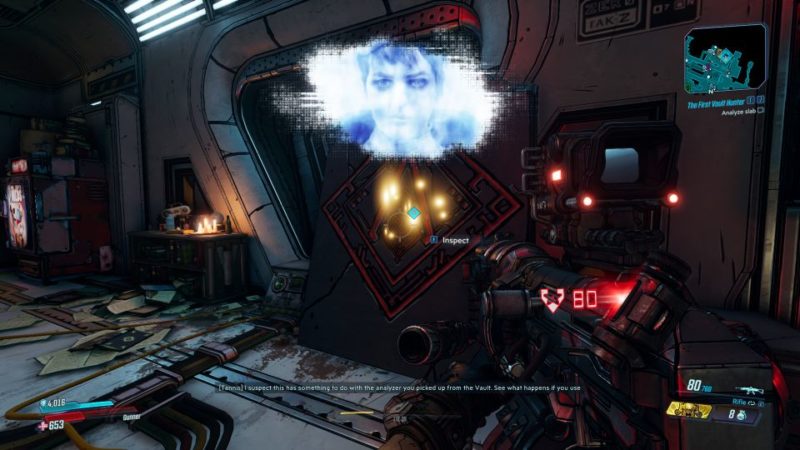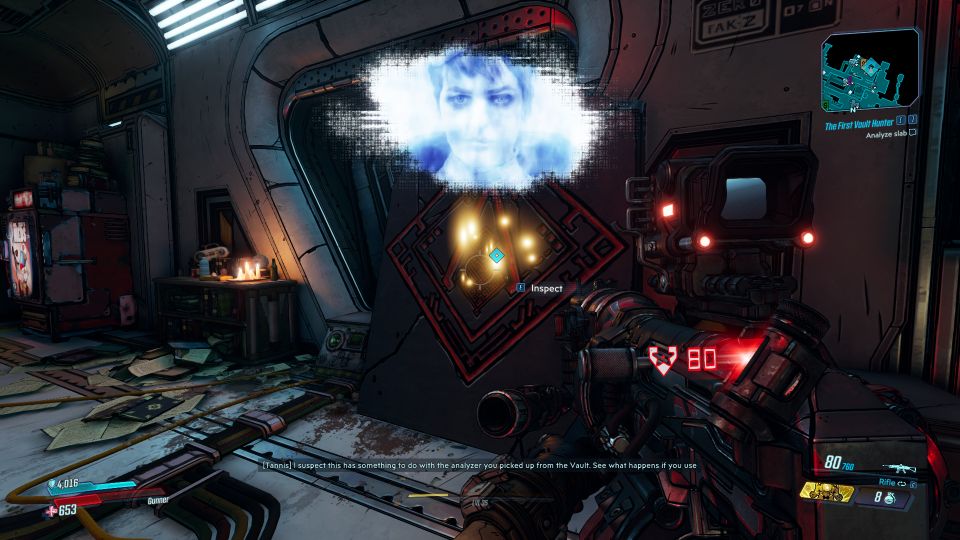 You should now be able to use the Eridian Analyzer.
Meet at bridge
Go to the bridge to meet the rest of the crew.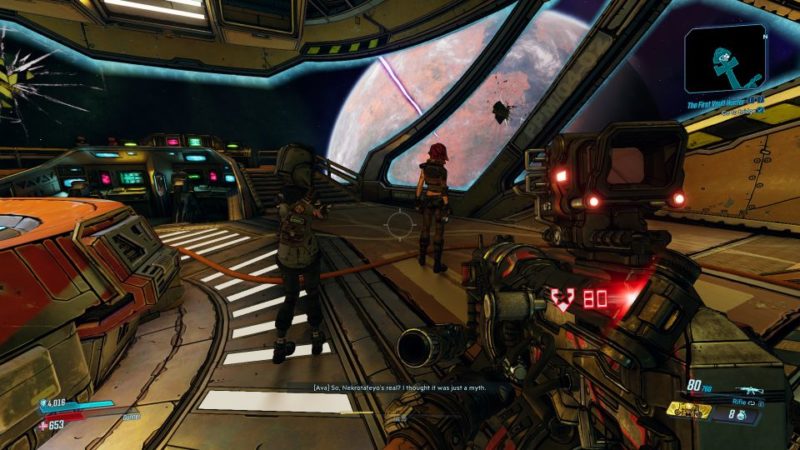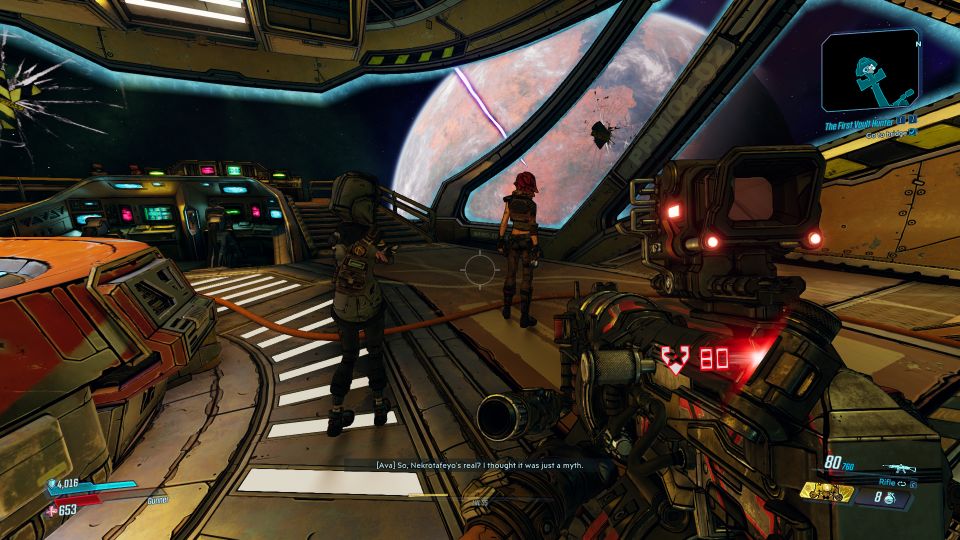 Head to Nekrotafeyo
Navigate the ship to Nekrotafeyo.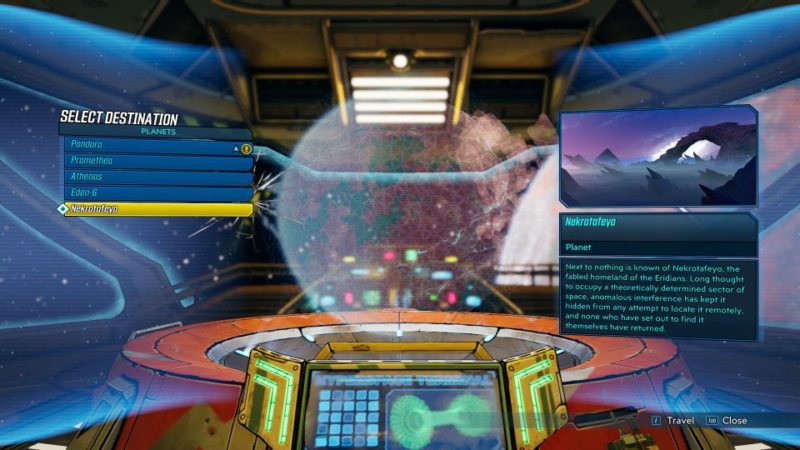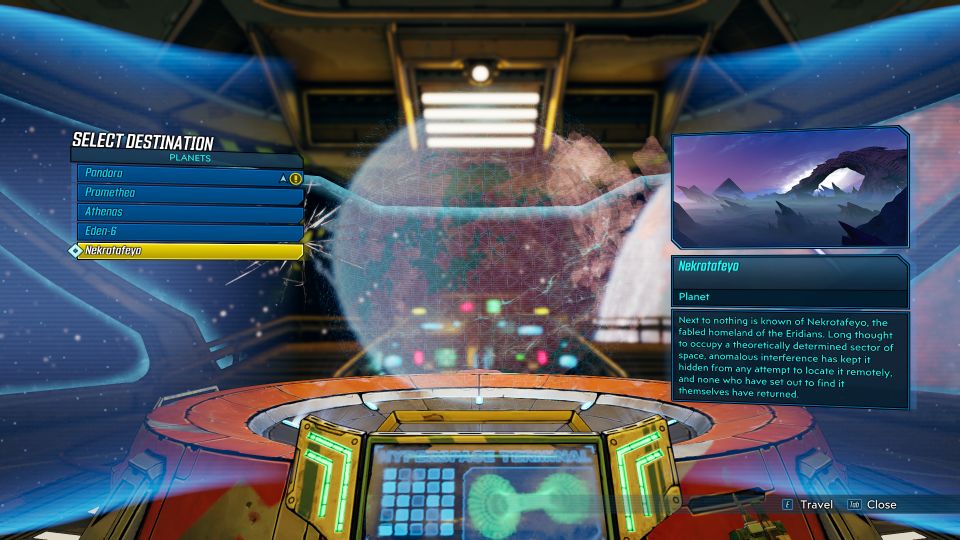 Use drop pod
Go to the drop pod in the cargo bay to head to the planet.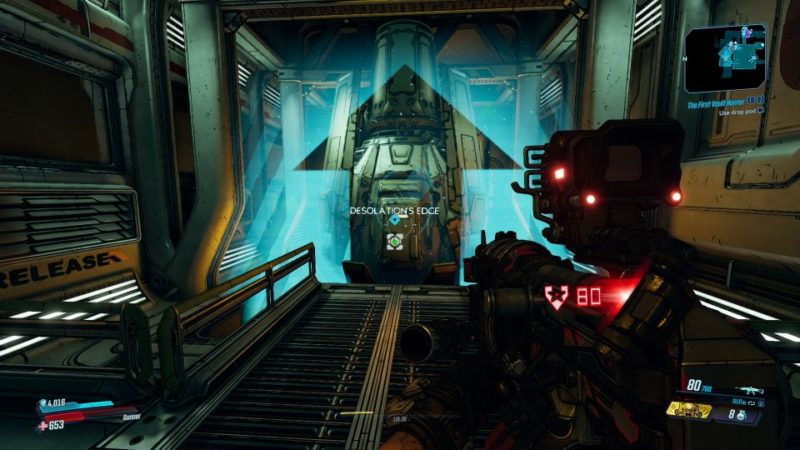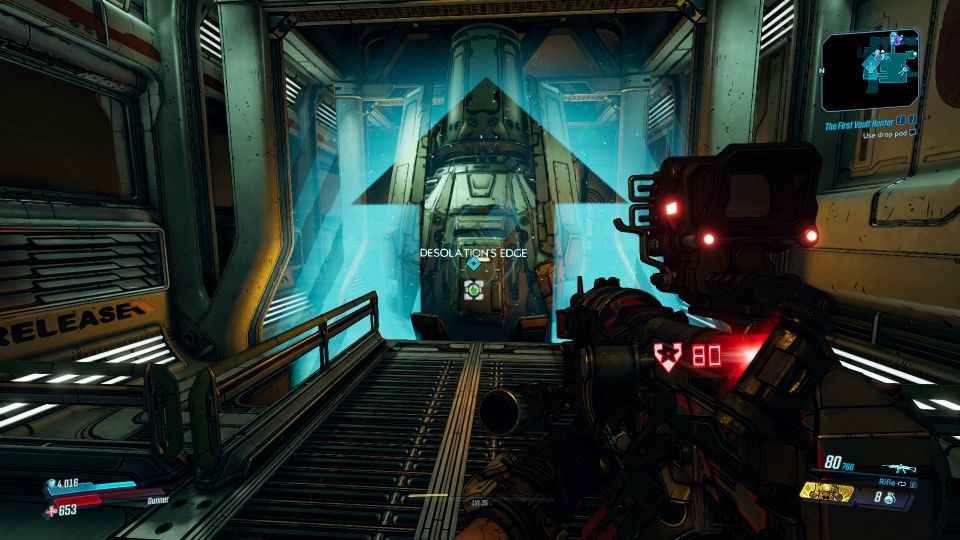 Go to coordinates
Your objective now is to head to the coordinates. You'll see vines blocking the way. Melee it to open a pathway.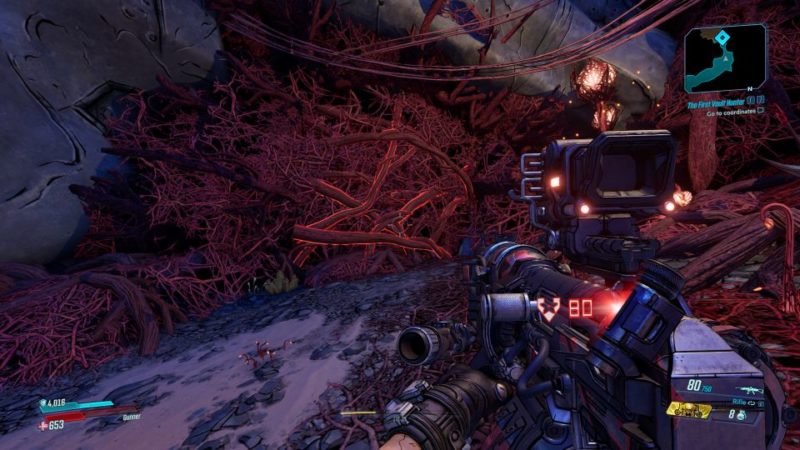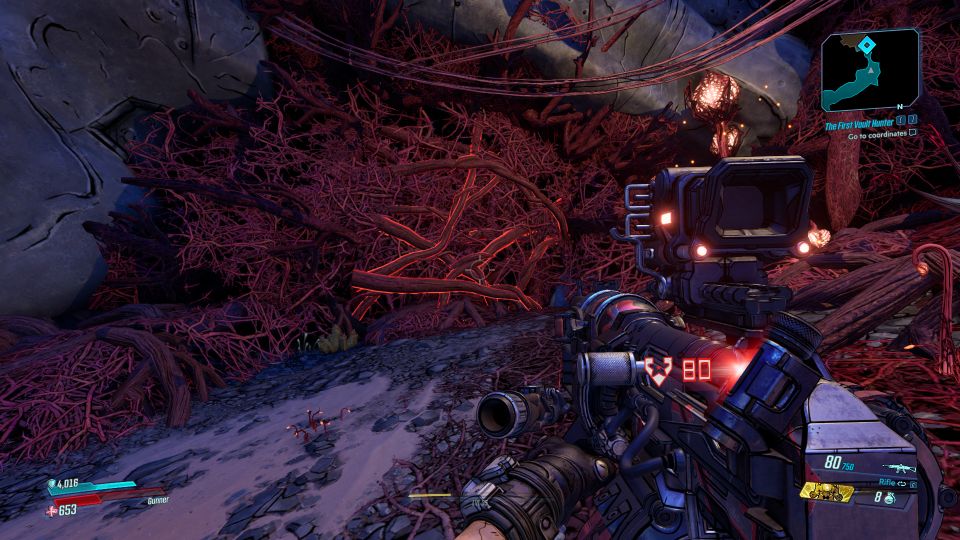 Along the way, you'll encounter some creatures from this planet. Take them out or just avoid them.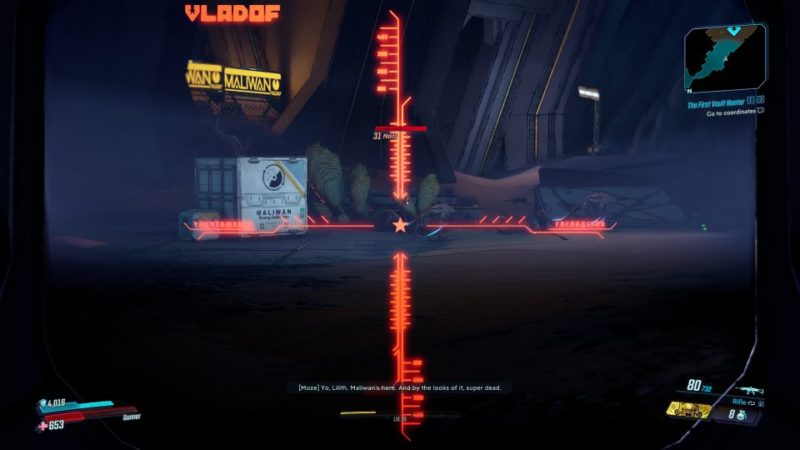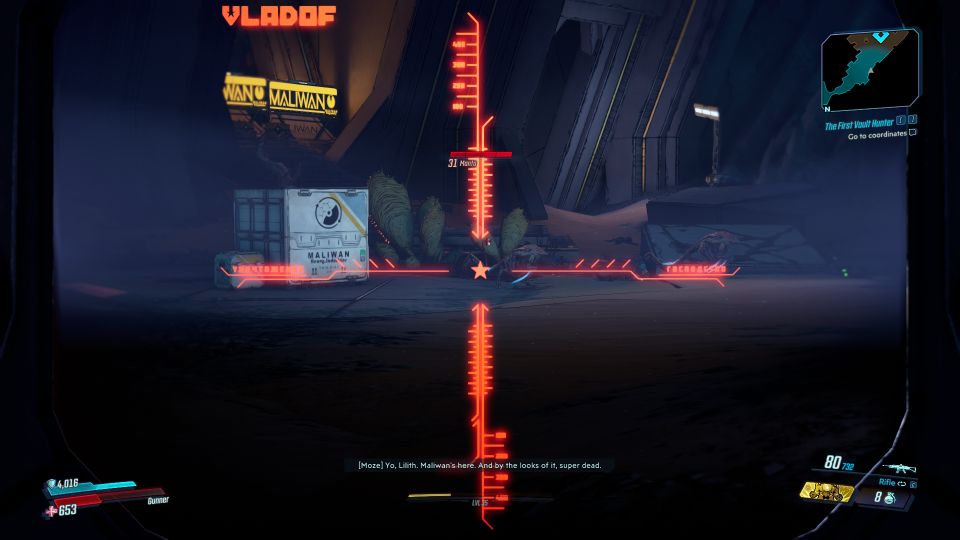 Continue heading towards coordinates. The location on the map will be updated as you go.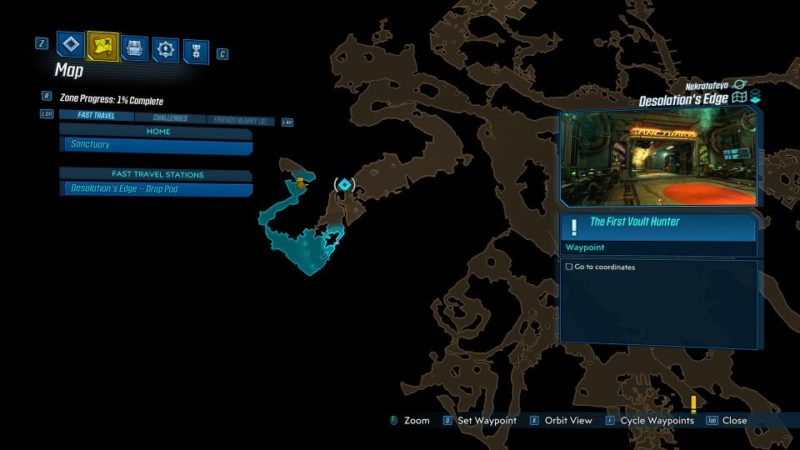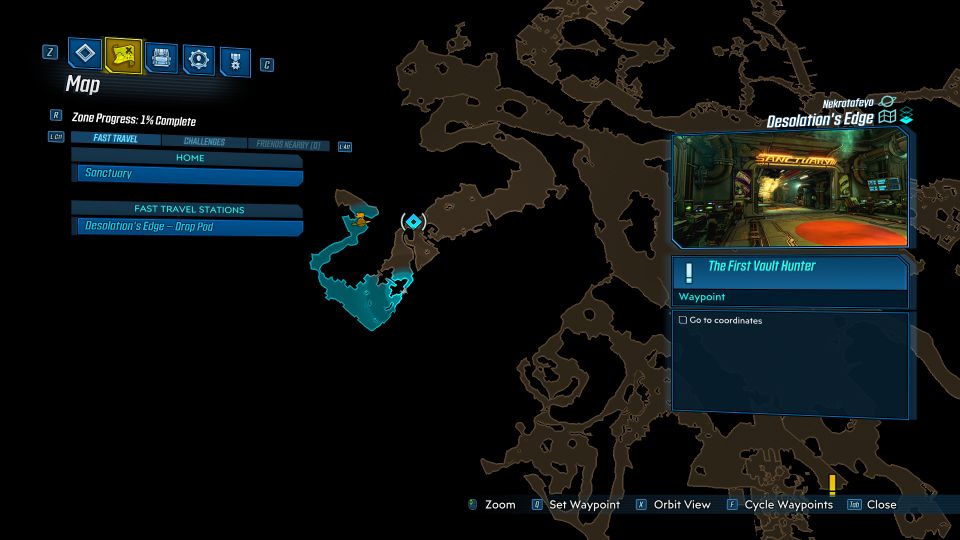 Clear camp
You'll then reach a camp area filled with creatures. Secure the area first.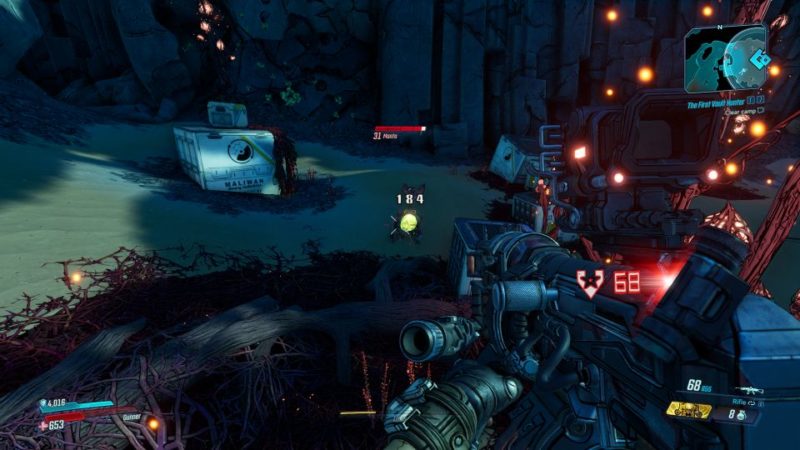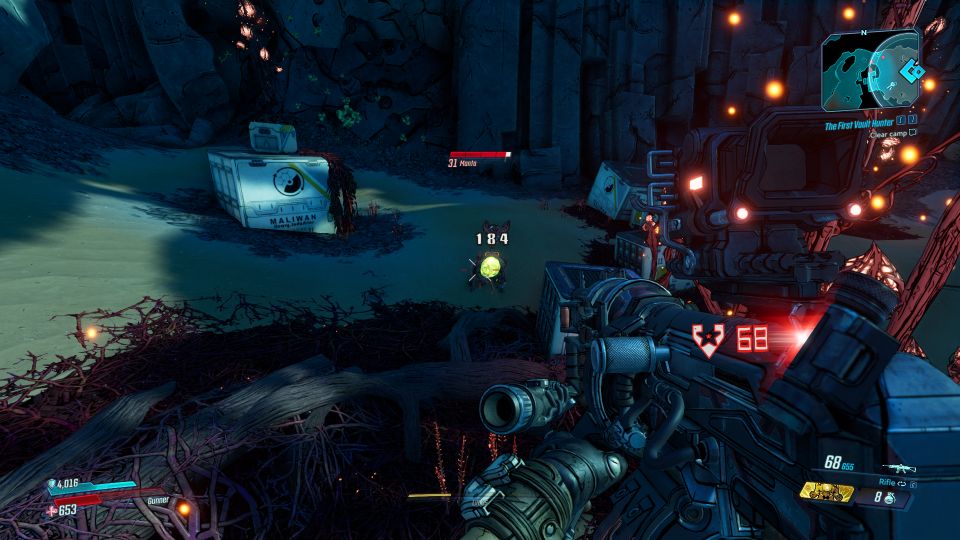 Redirect power
You'll need to redirect the power in the camp. Melee the vine first.
Then, press the button.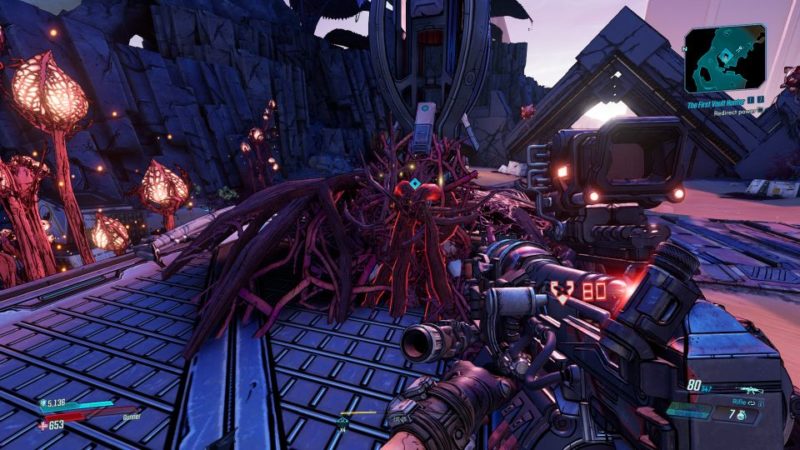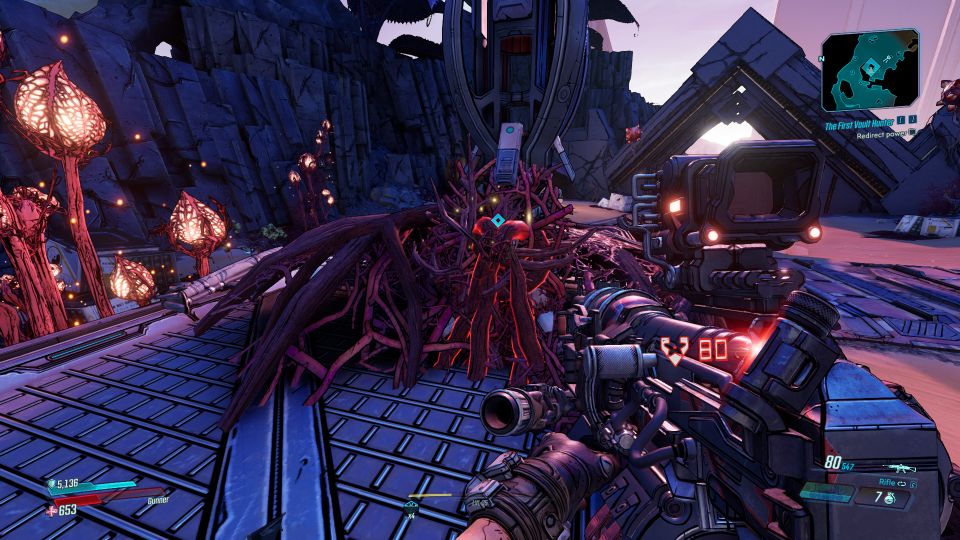 Go to coordinates
Ellie will be able to unlock the Catch-A-Ride station after redirecting power. You should spawn a vehicle first.
Head towards the coordinates.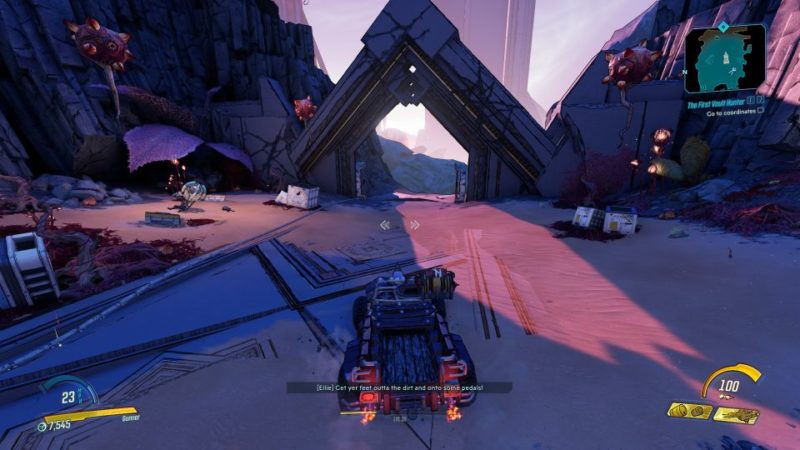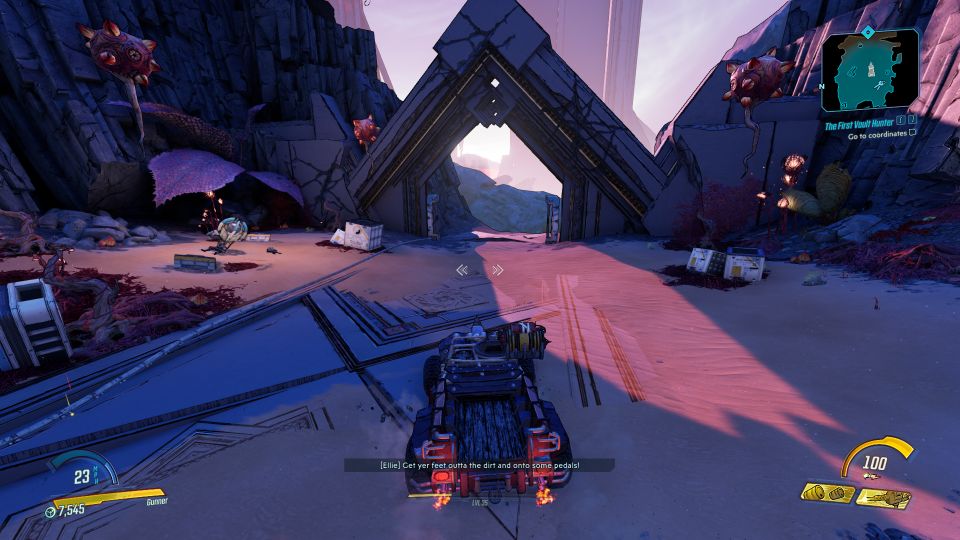 Drive until you reach the entrance where you have to go on foot.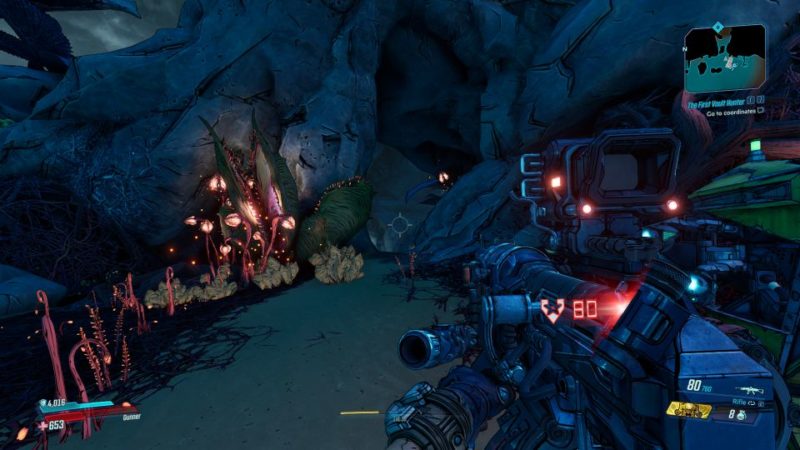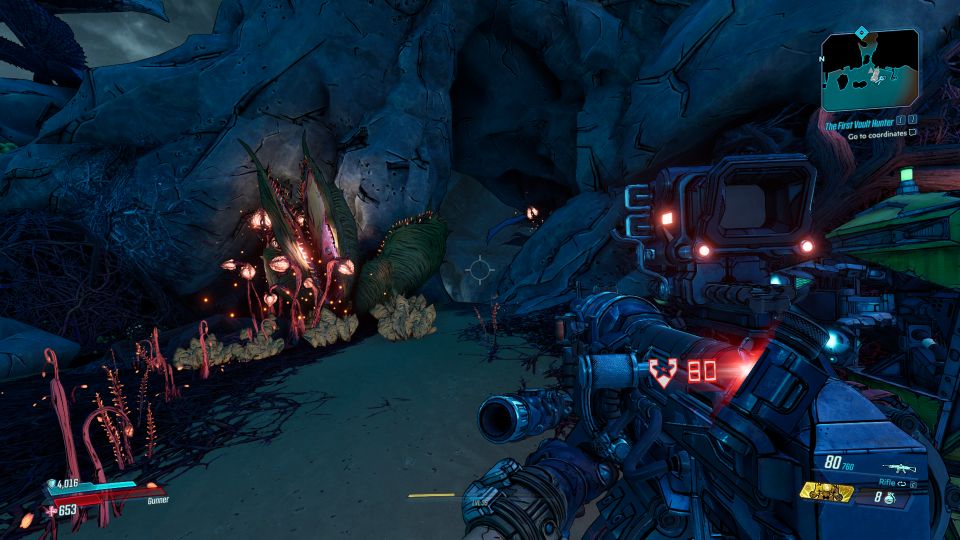 Enter cave
Head inside the cave and you'll be greeted by Typhon's robot assistant, Grouse.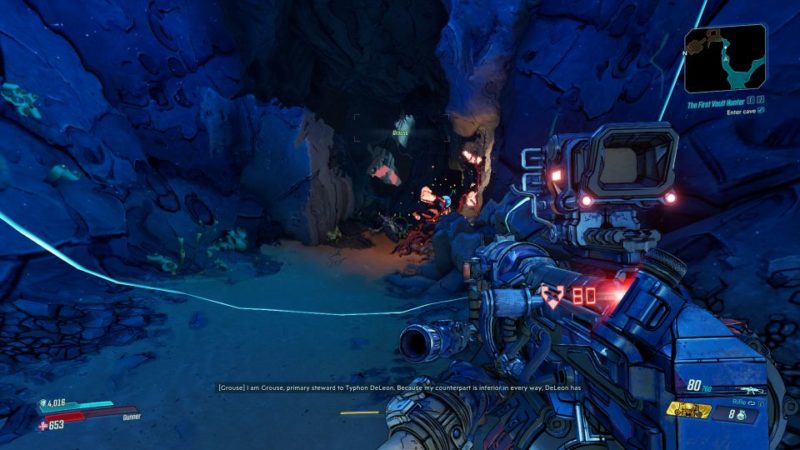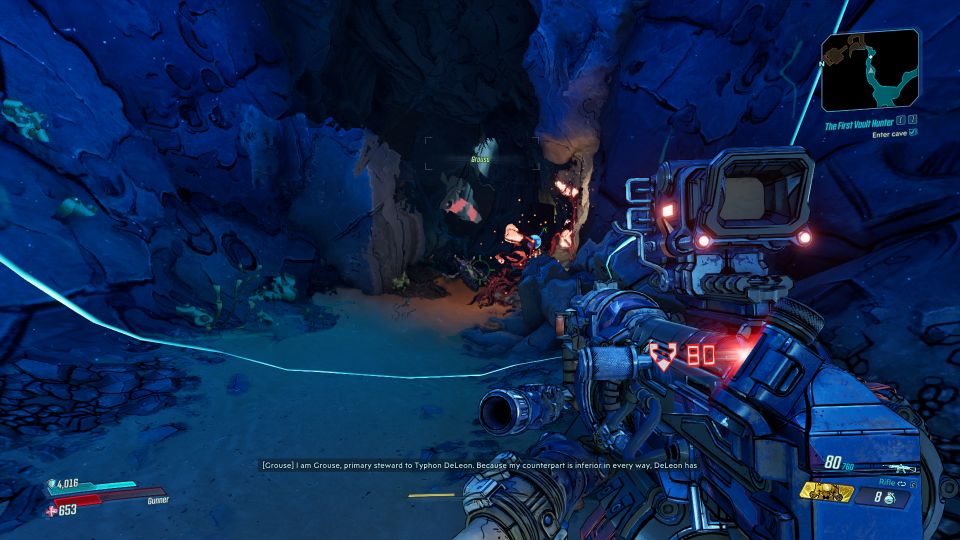 Follow Grouse (robot)
Follow the robot.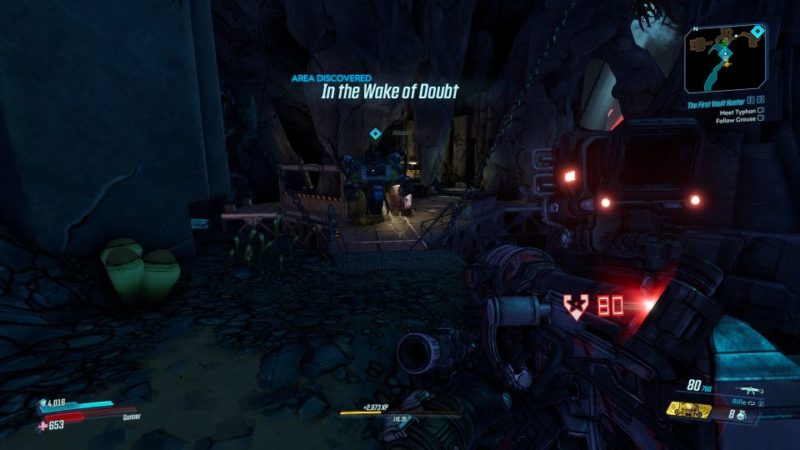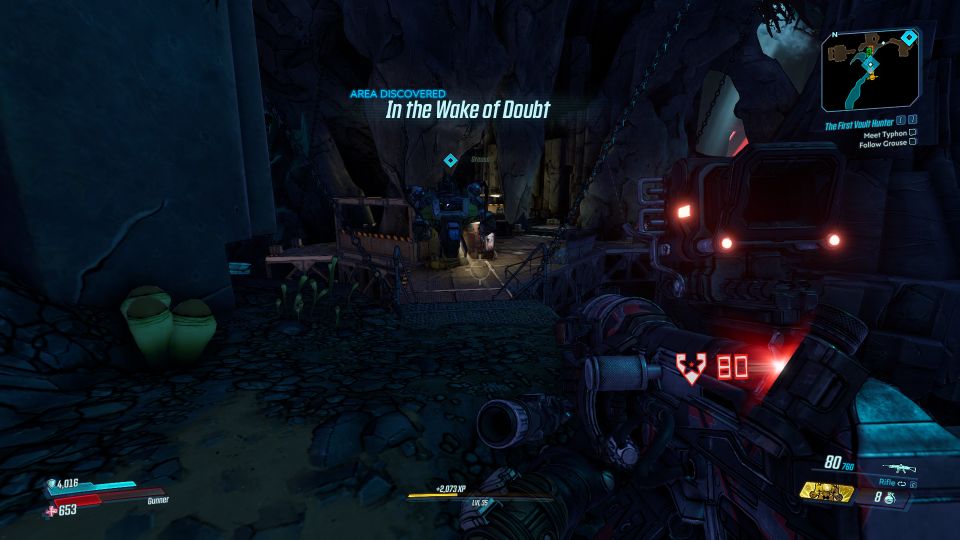 You'll then be introduced to Typhon DeLeon himself.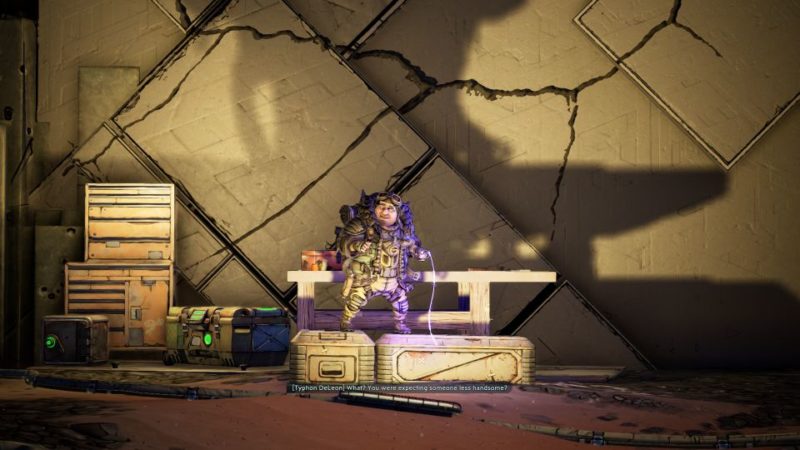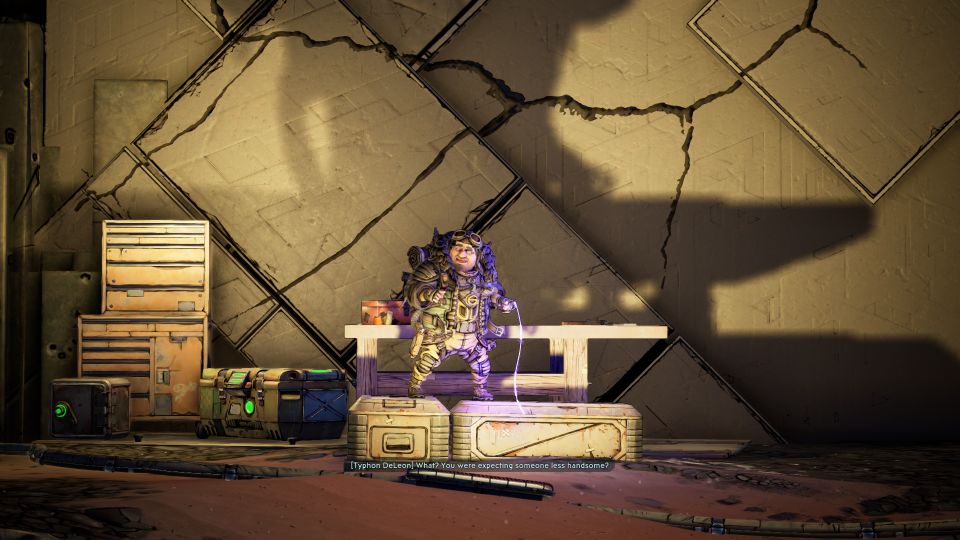 Follow Typhon
Walk with Typhon as he leads you somewhere.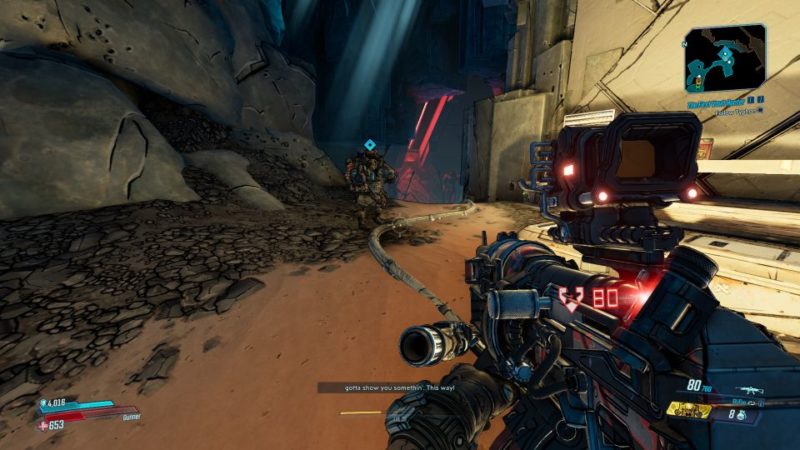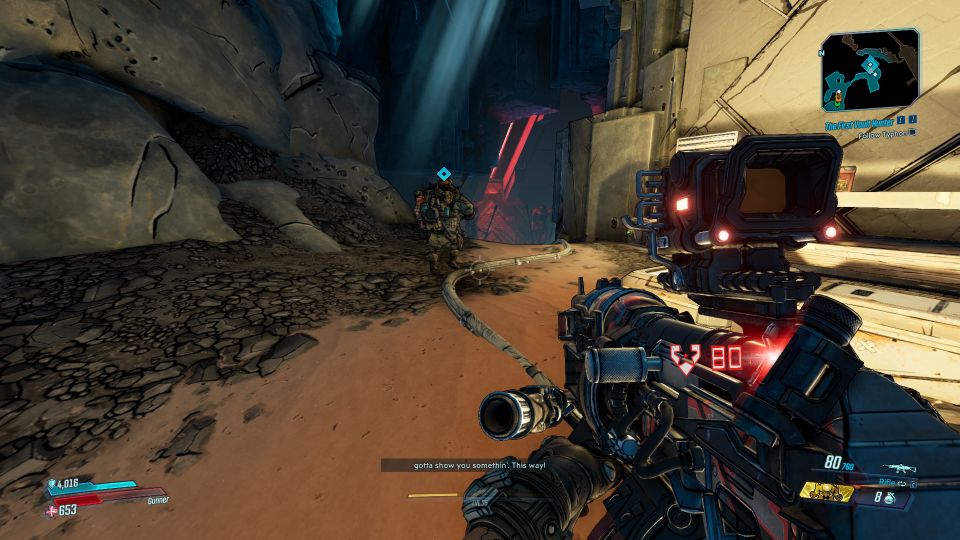 Place vault keys
You'll need to place four vault keys but you only have three at the moment. Put them at the respective slots.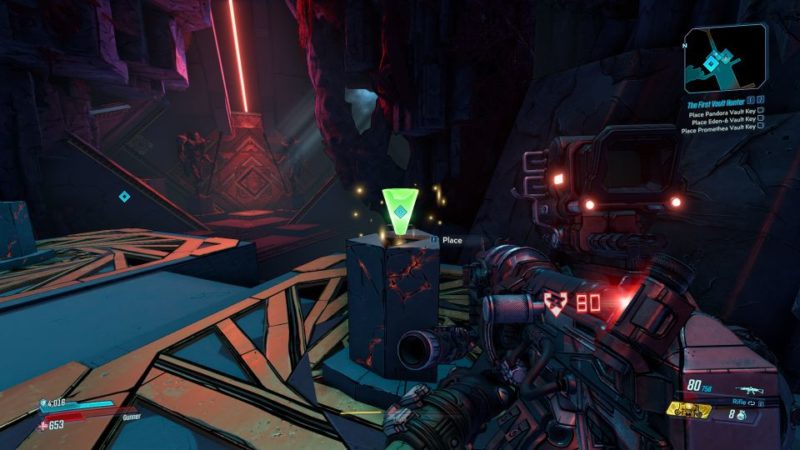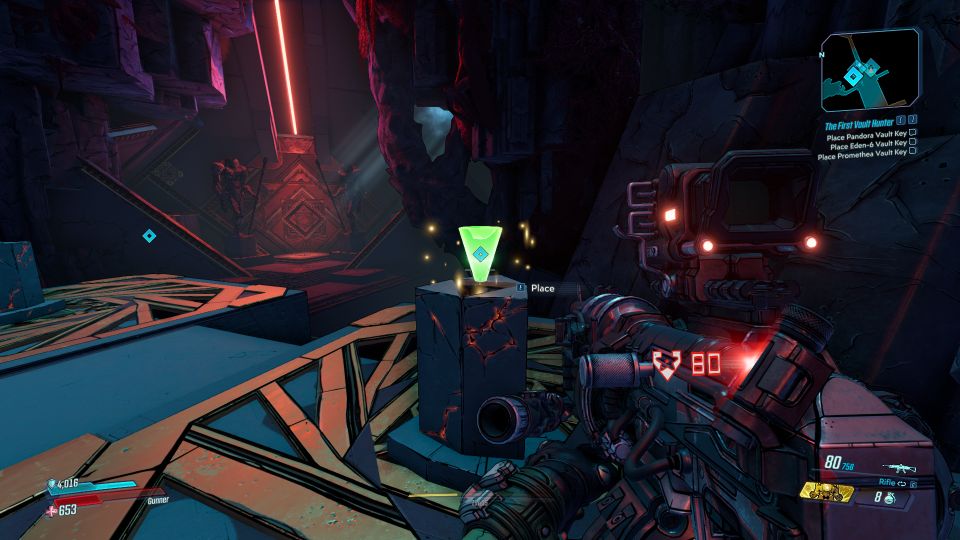 The mission completes here. You will earn some cash and an item as reward.
You'll need to clear the final vault in the next mission.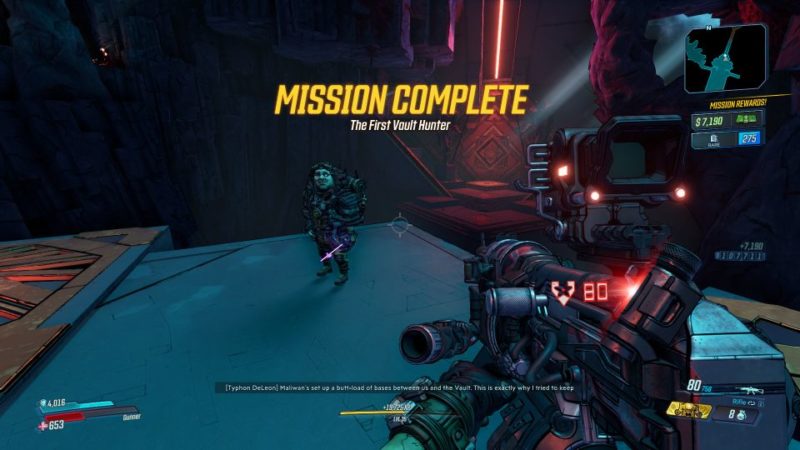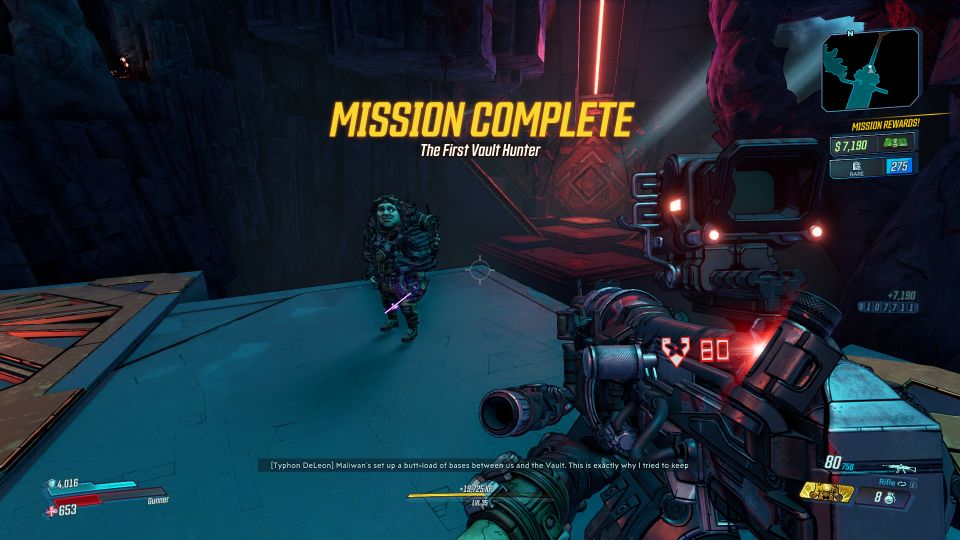 ---
Related articles:
In The Shadow Of Starlight: Borderlands 3 Walkthrough
Footsteps Of Giants: Borderlands 3 Walkthrough And Guide
The Great Vault: Borderlands 3 Walkthrough And Guide
Angels And Speed Demons: Borderlands 3 Walkthrough
The Feeble And The Furious: Borderlands 3 Walkthrough
Dynasty Dash Pandora: Borderlands 3 Walkthrough
Buff Film Buff: Borderlands 3 Walkthrough And Guide