The Feeble and the Furious is a side mission in Pandora in Borderlands 3.
Your task is to help Pappy drive his vehicle and run his errands.
Here's a walkthrough of The Feeble and the Furious in Borderlands 3.
This mission is recommended for level 30 and above.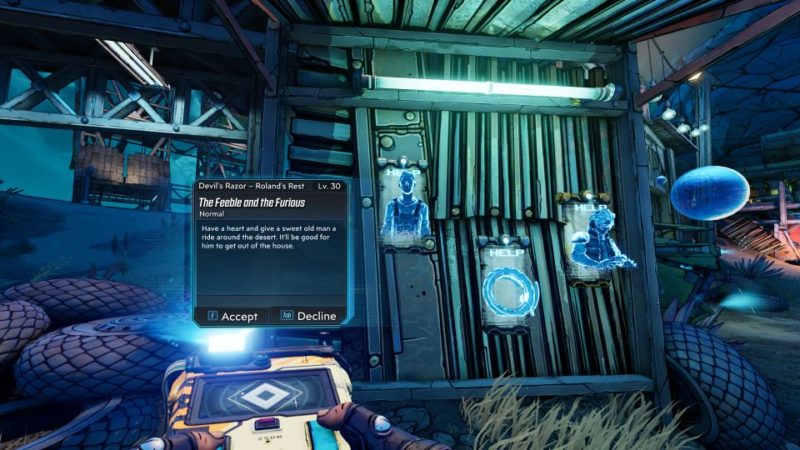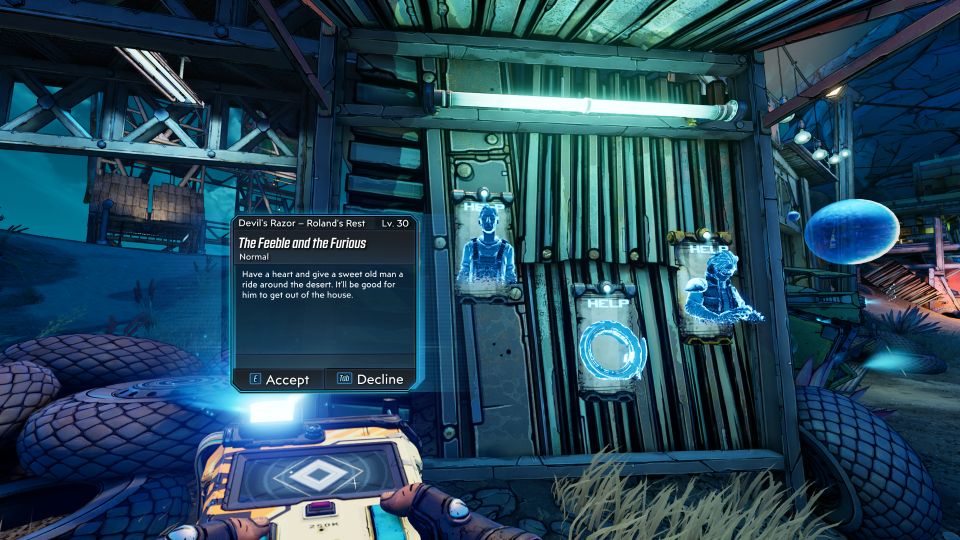 Talk to Lizzie
Your first objective is to speak with Lizzie at the location shown below.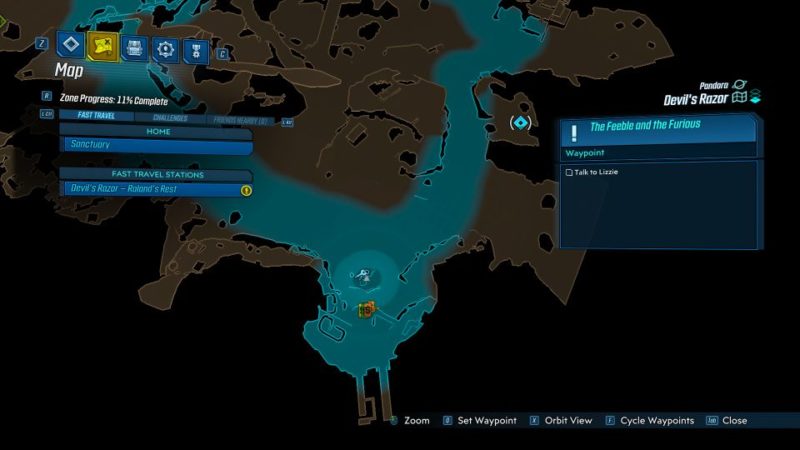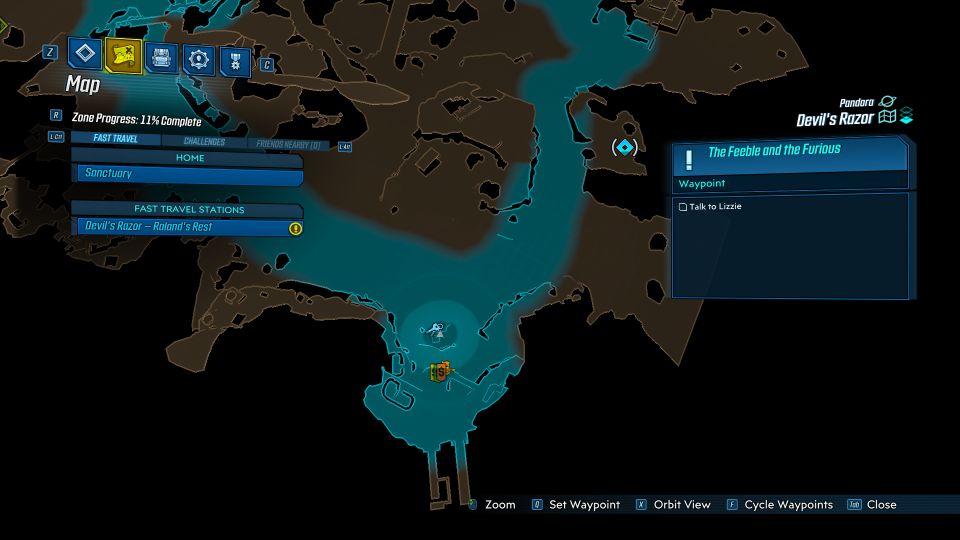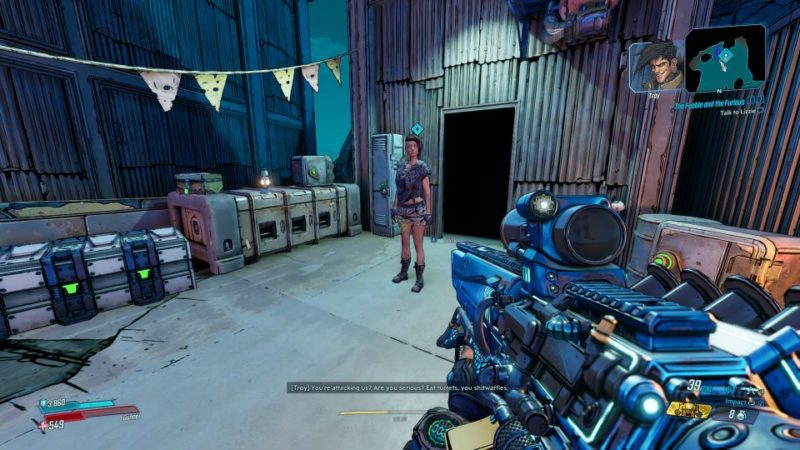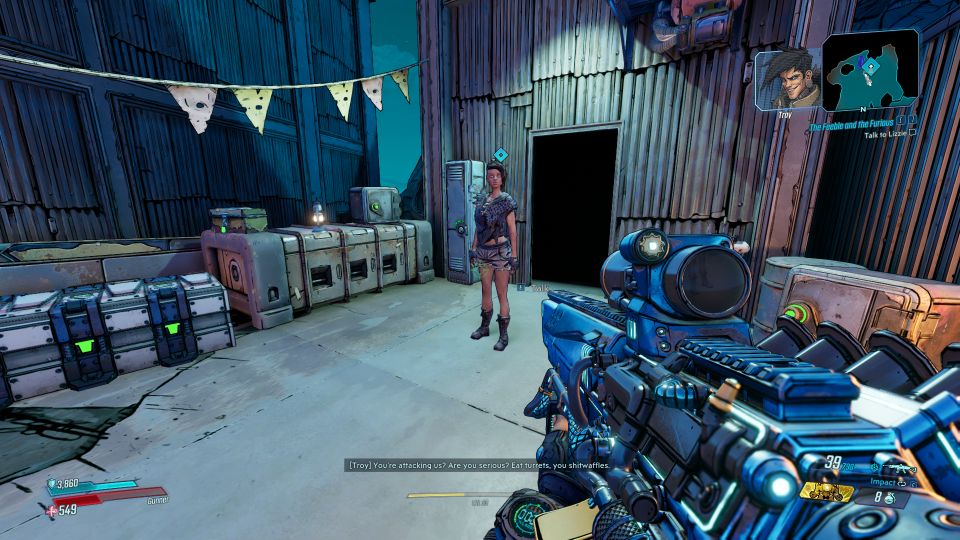 Drive Pappy's jalopy
Help Pappy run his errands. Get into his jalopy.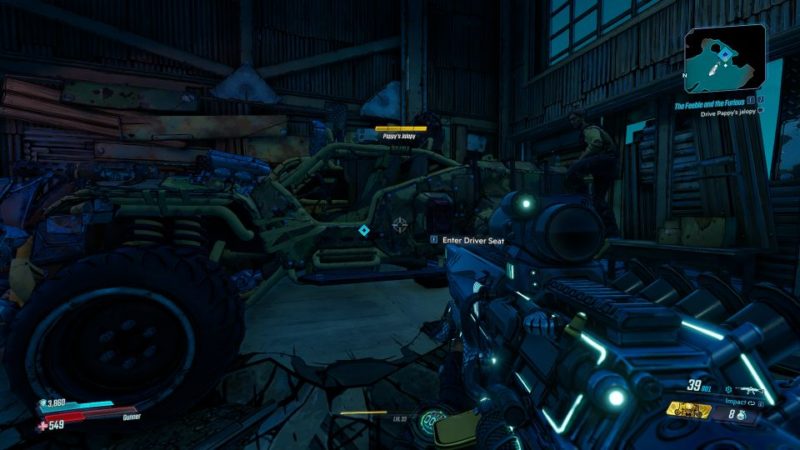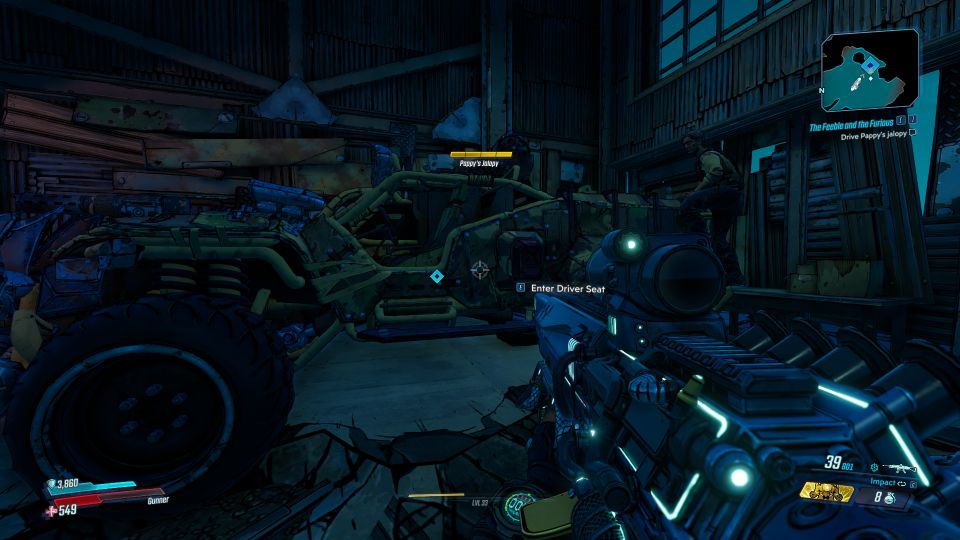 Run errands
Head to the location marked in the map to start running errands.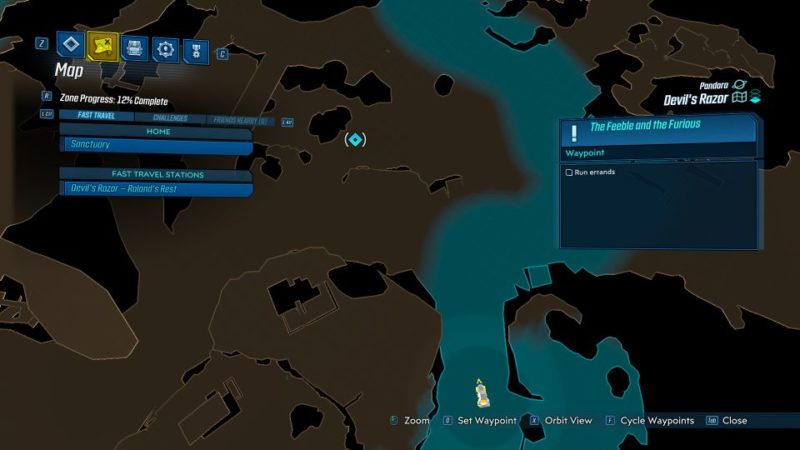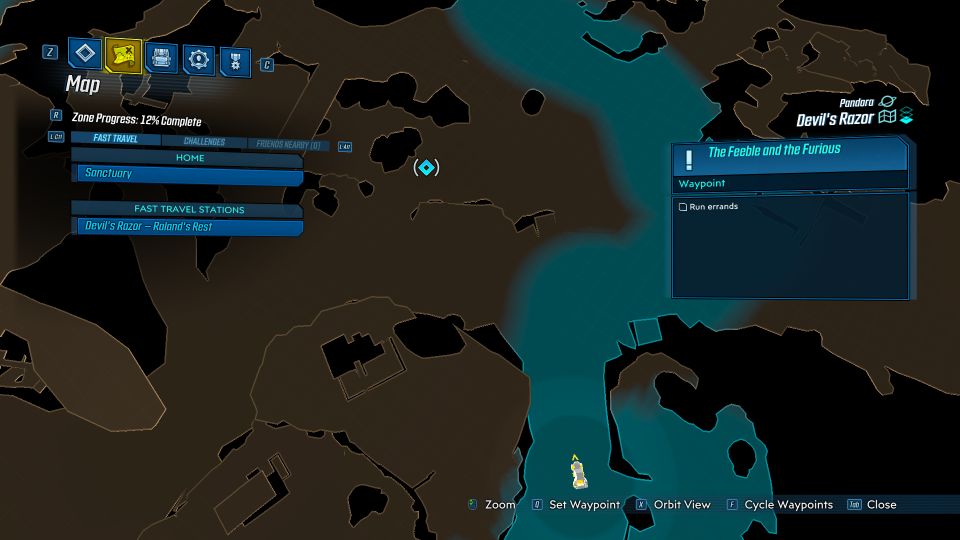 Park your vehicle at the designated spot.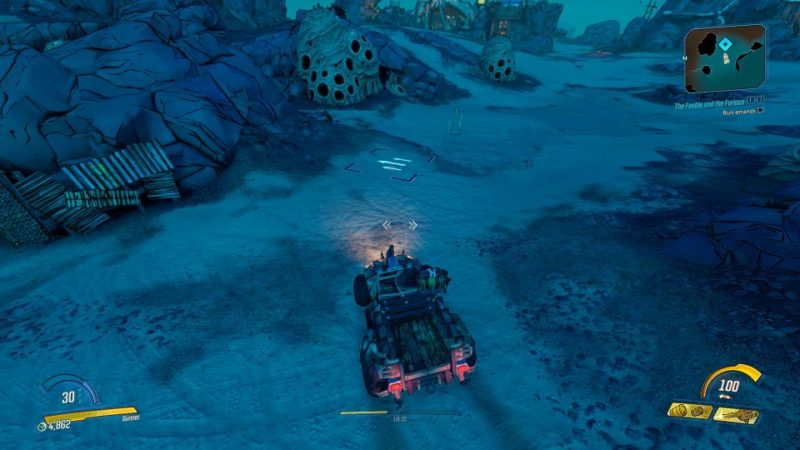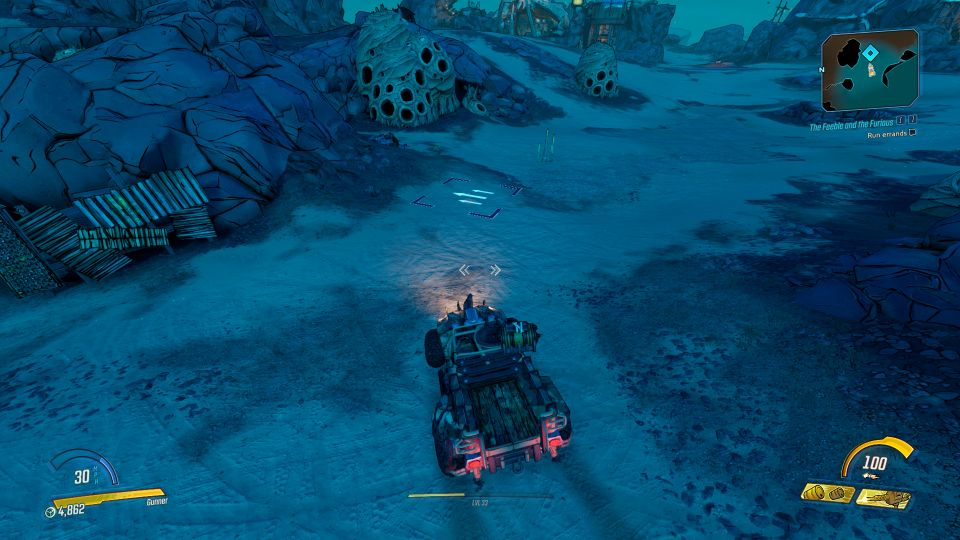 Collect intact milkpods
You need to collect five milkpods.
To gather them, run over the creatures with the jalopy within this area. Shooting them to death doesn't count.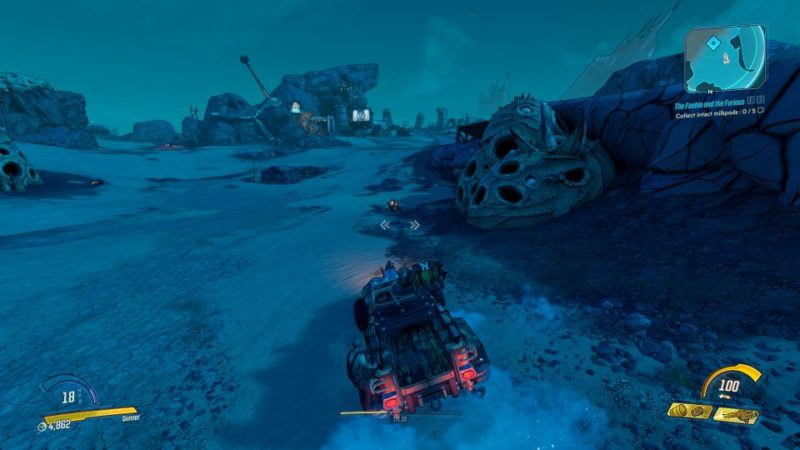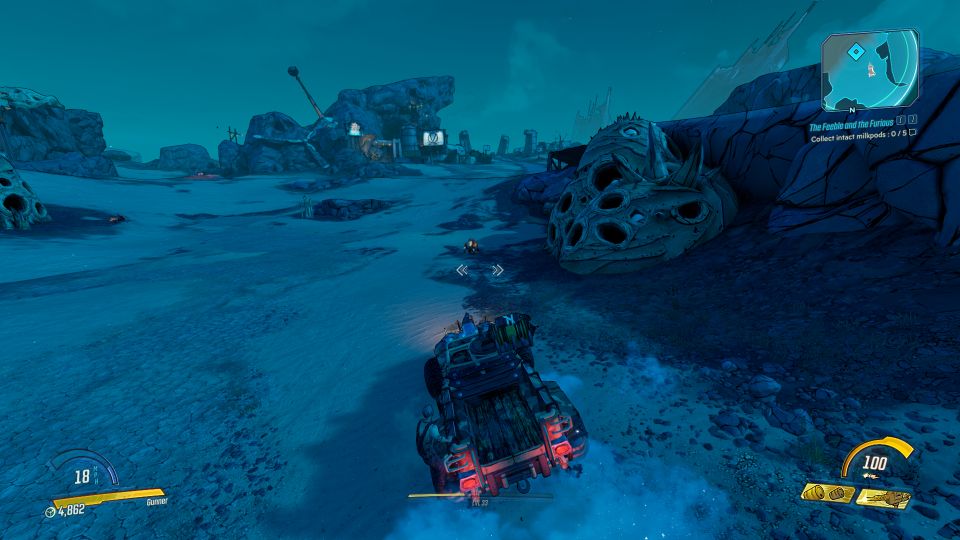 Meet coin dealer
Once you're done with getting milkpods, head to the coin dealer at the location shown below.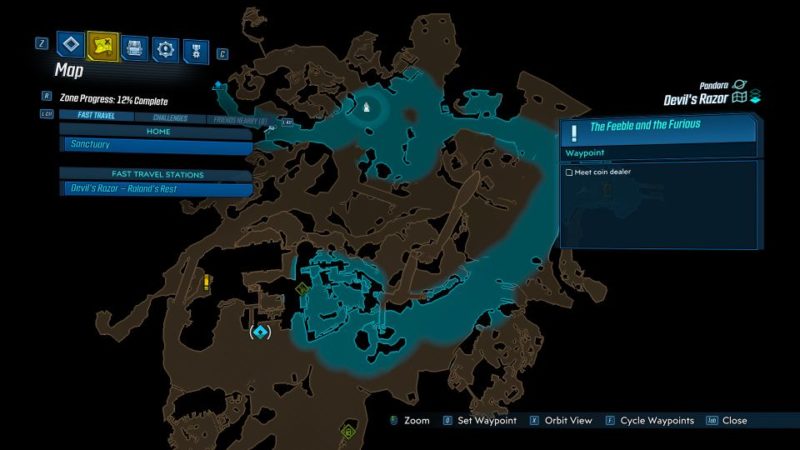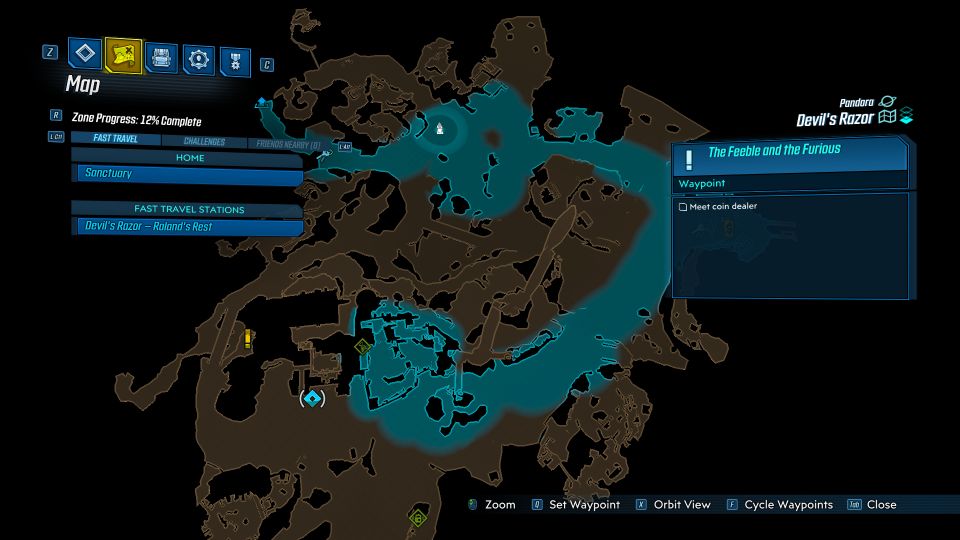 There'll be some mobs right outside.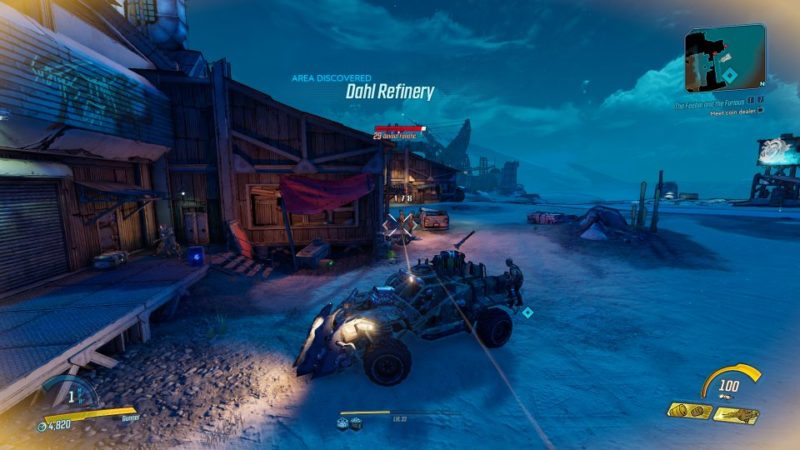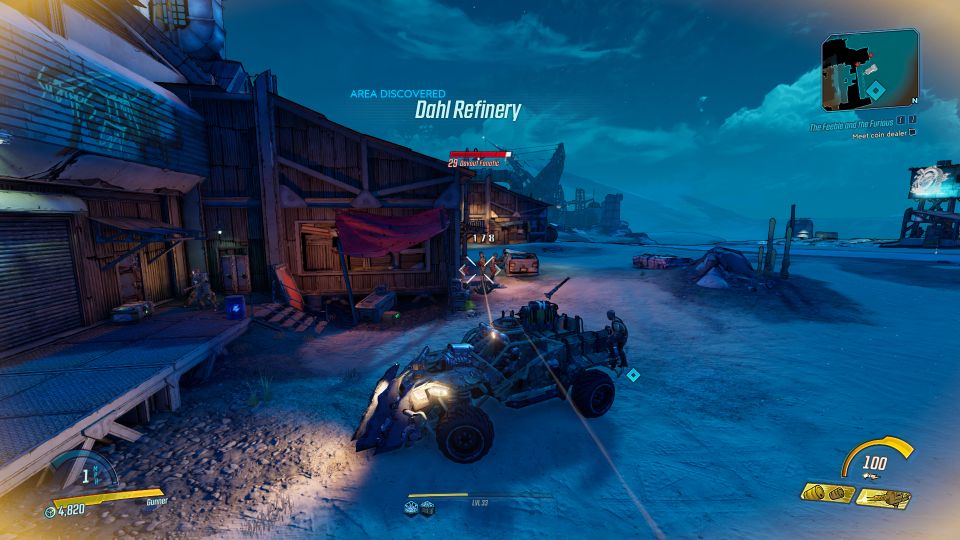 Park at the designated spot.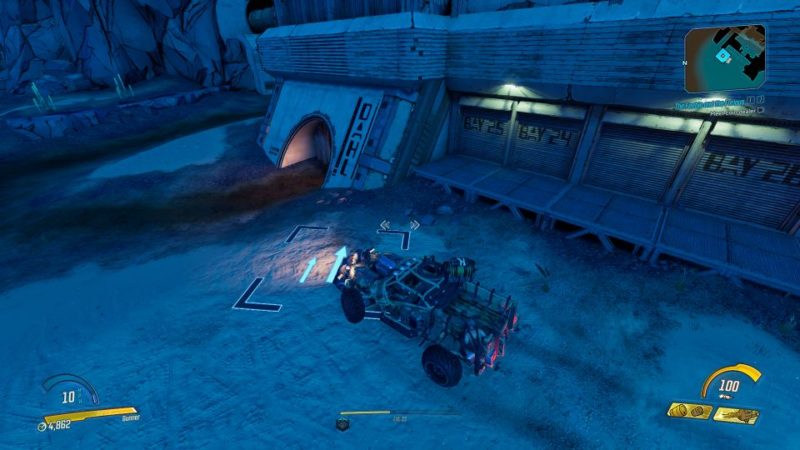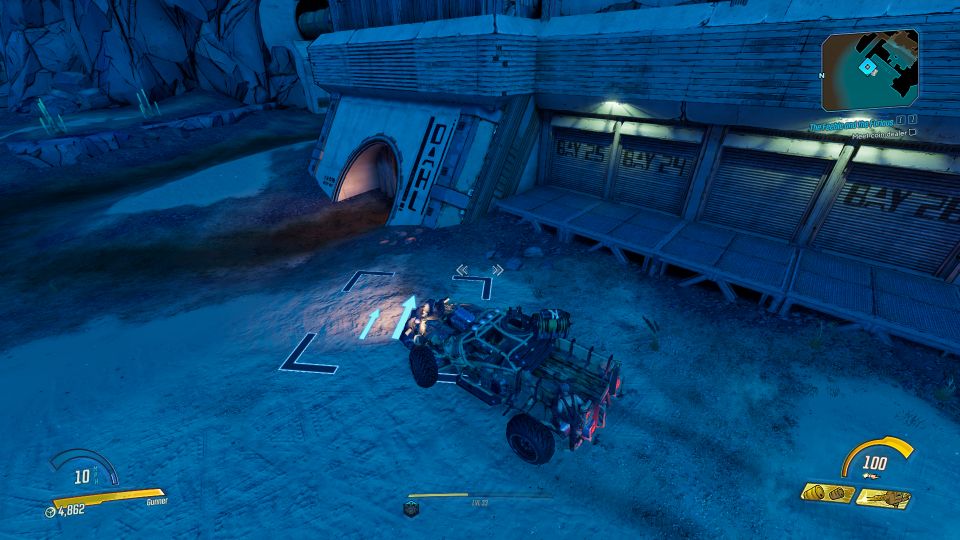 Walk inside the tunnel and you'll find the dead body of the coin dealer.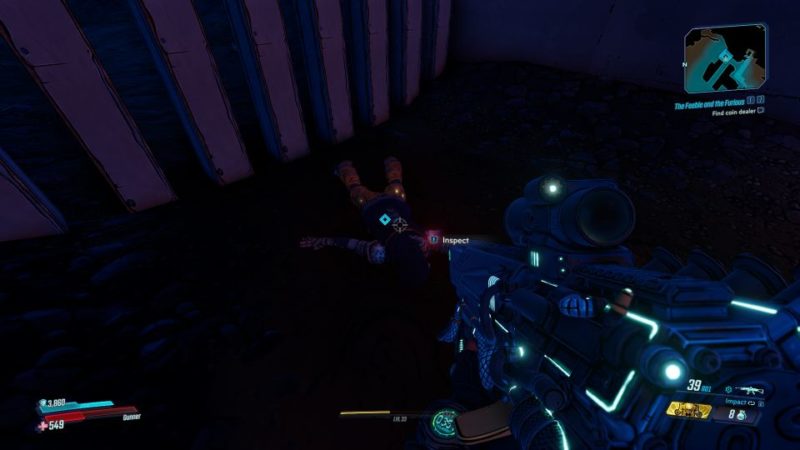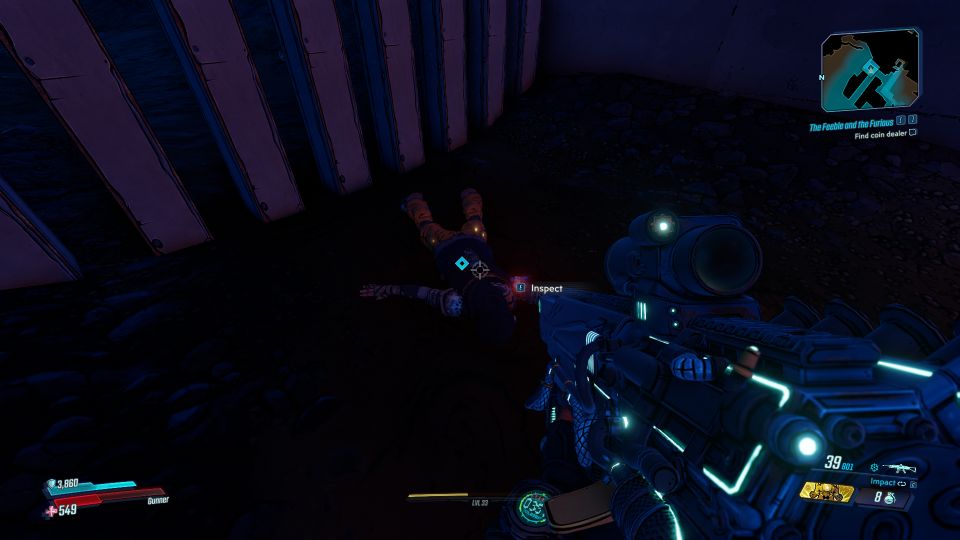 Collect five coins
Just nearby, you'll see an enemy base. Secure the area first.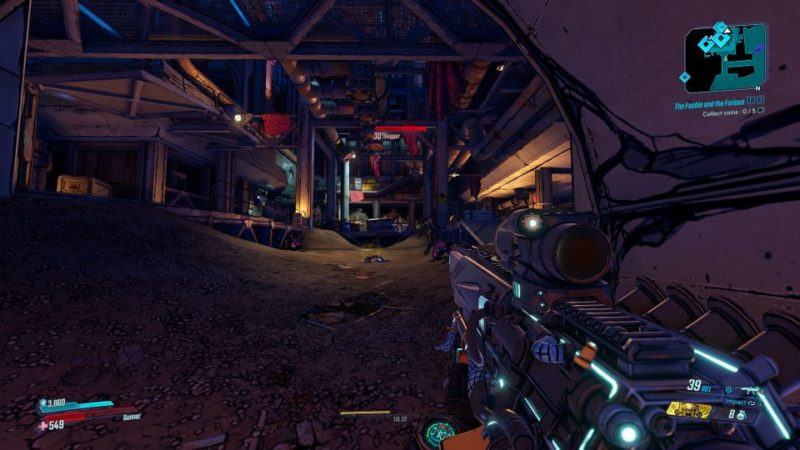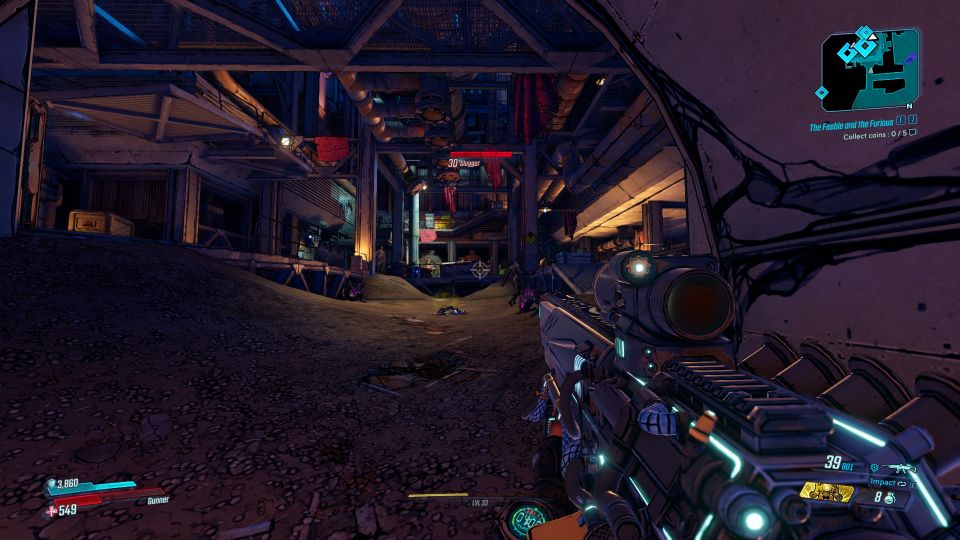 Once the place is secure, collect coins. There are 5 different spots as shown in the map.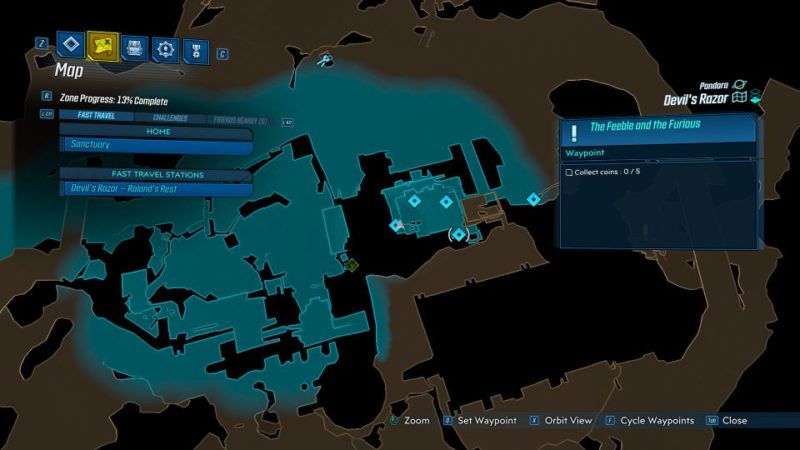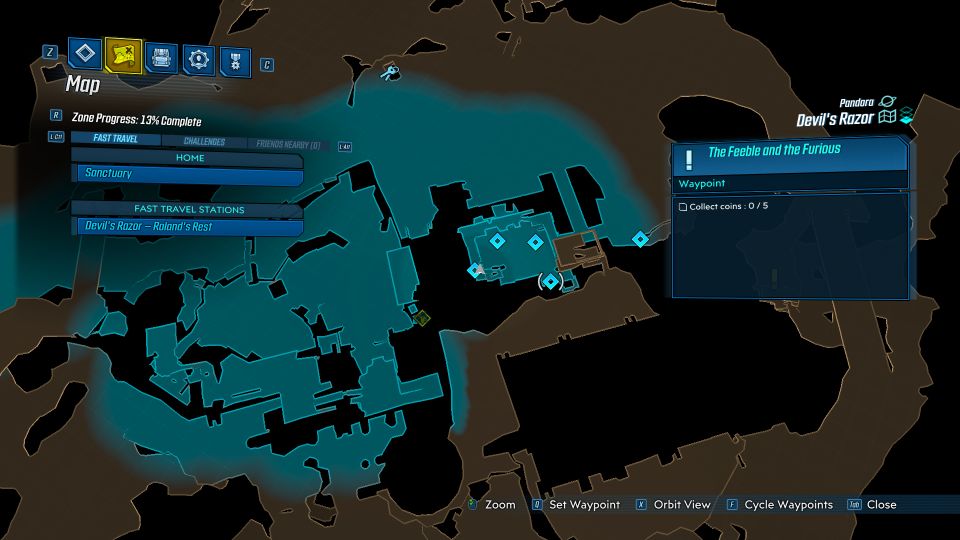 Most of the coins are located higher up.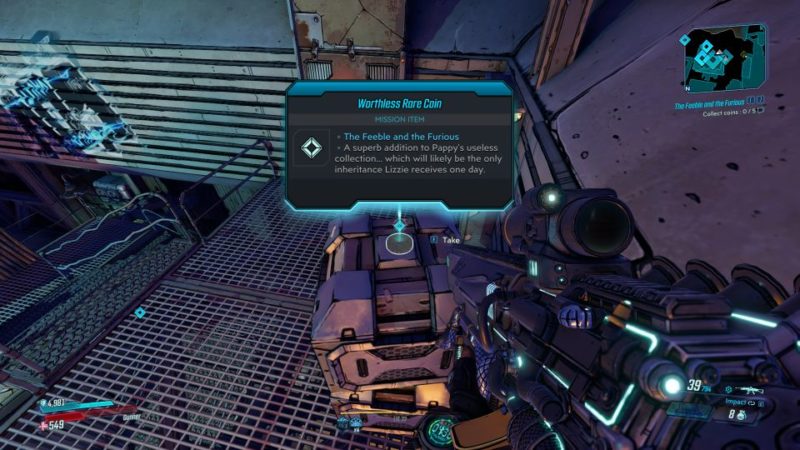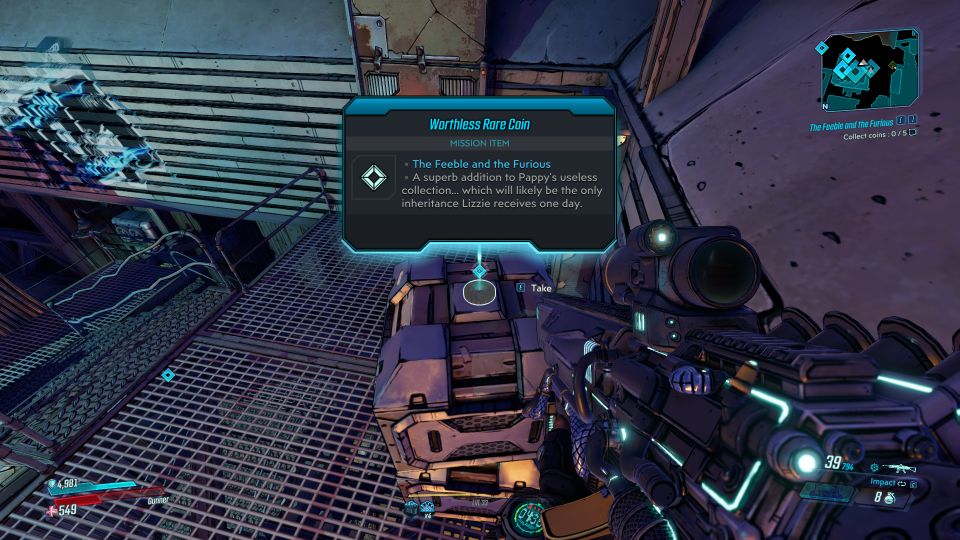 To keep going higher, observe the area and jump onto higher platforms.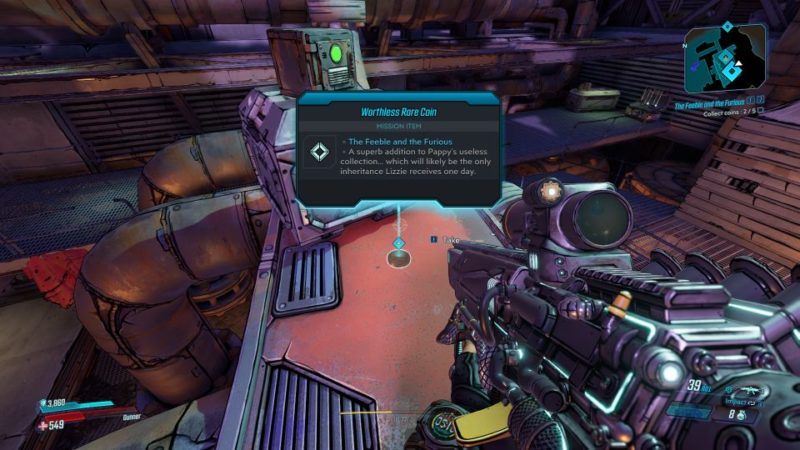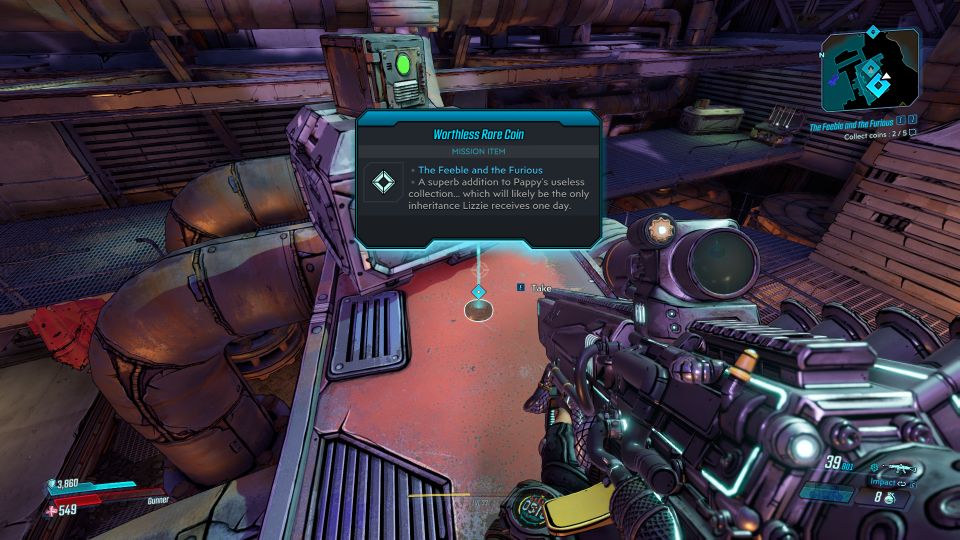 Some are on the roof. To do so, jump onto the huge pipes first. From the pipes, you can reach the top.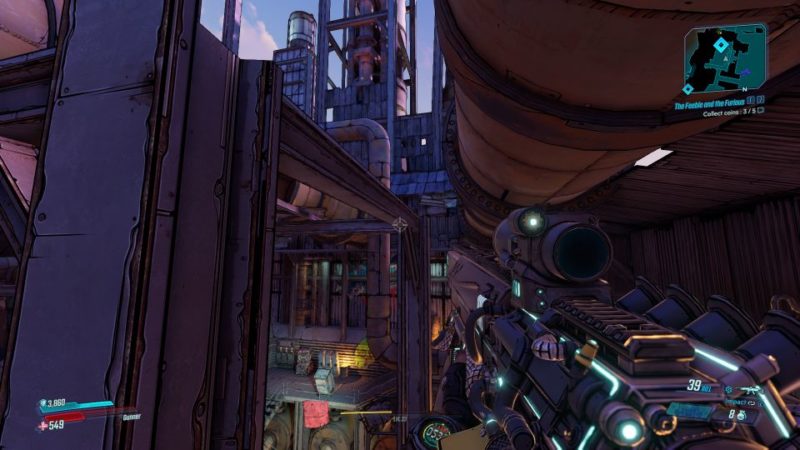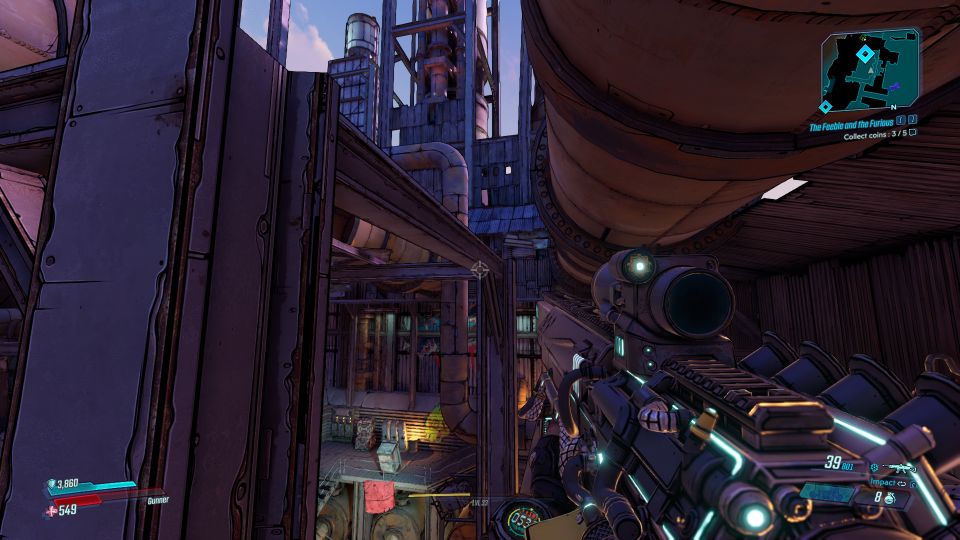 One of the coins is located inside the pipe above the roof.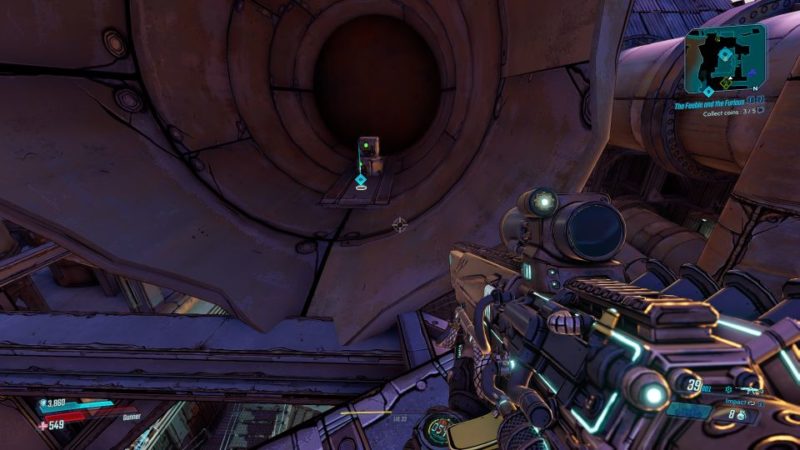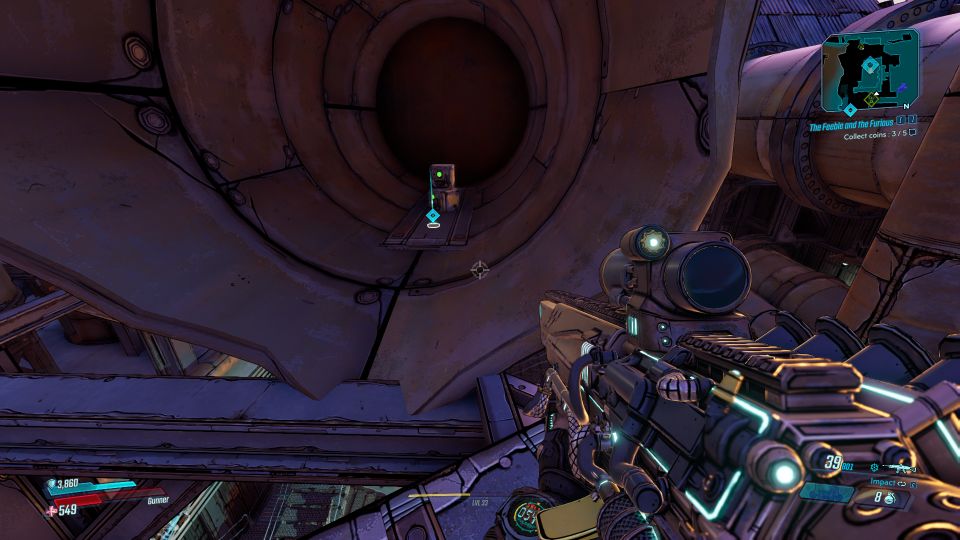 The last one is even higher up on what looks like a tank.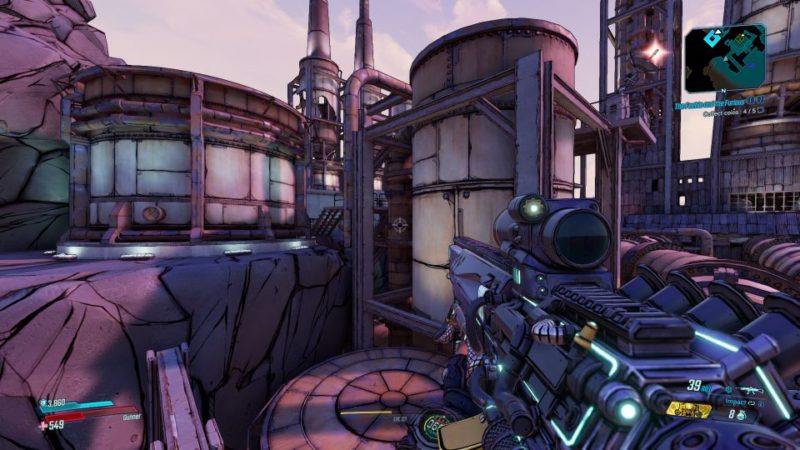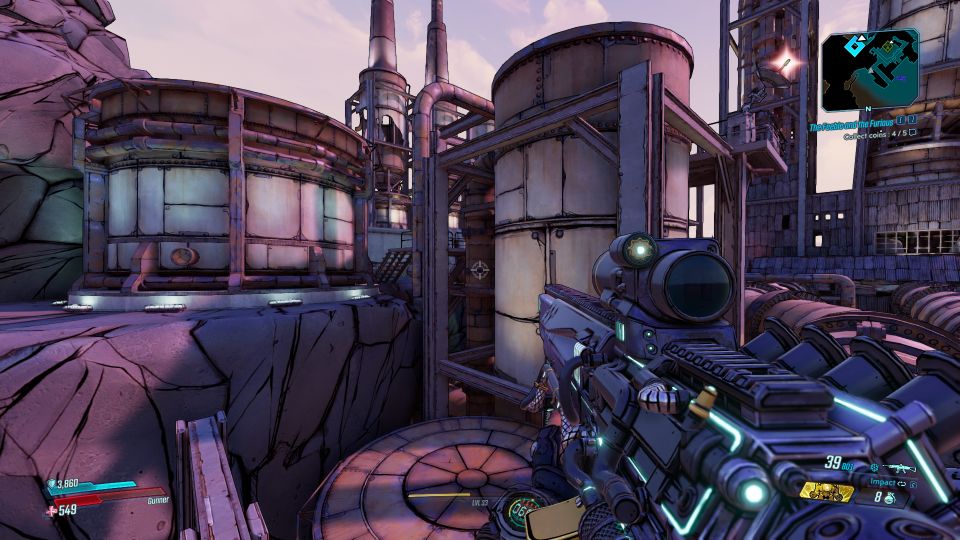 Find a way to the top of the tower (take the stairs), and from there, you'll be able to jump to the last coin.
There's also a crew challenge here (Crimson Radio).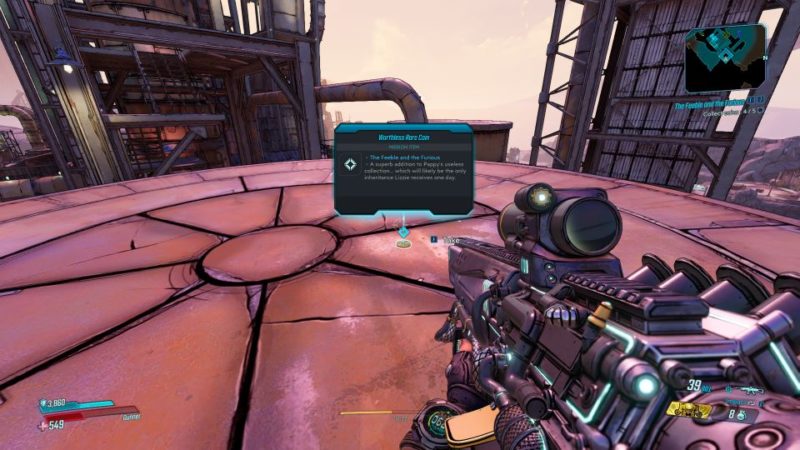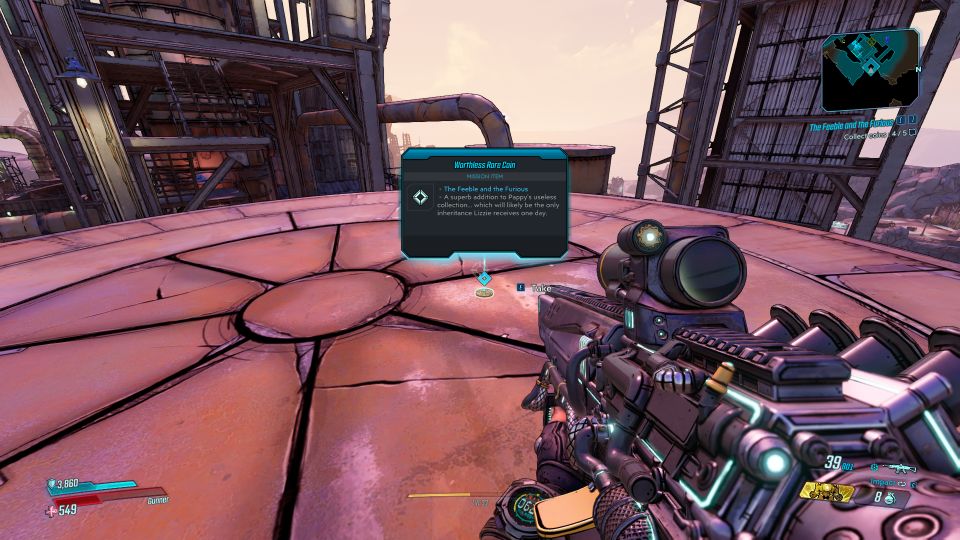 Drive to the dentist
Your next objective is to drive to the dentist.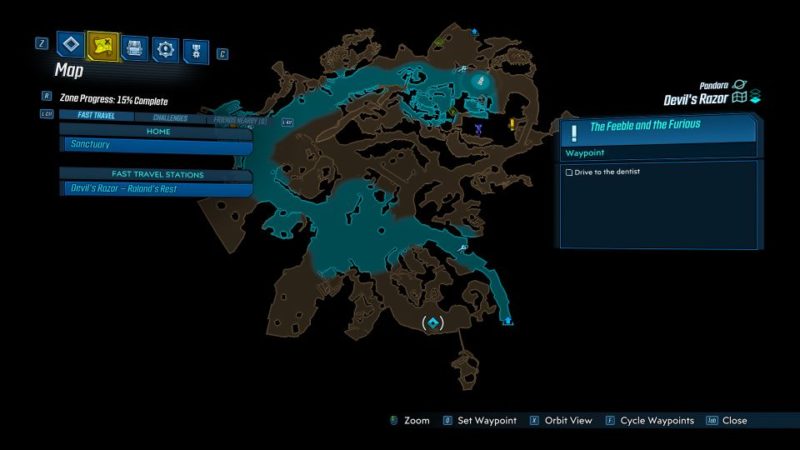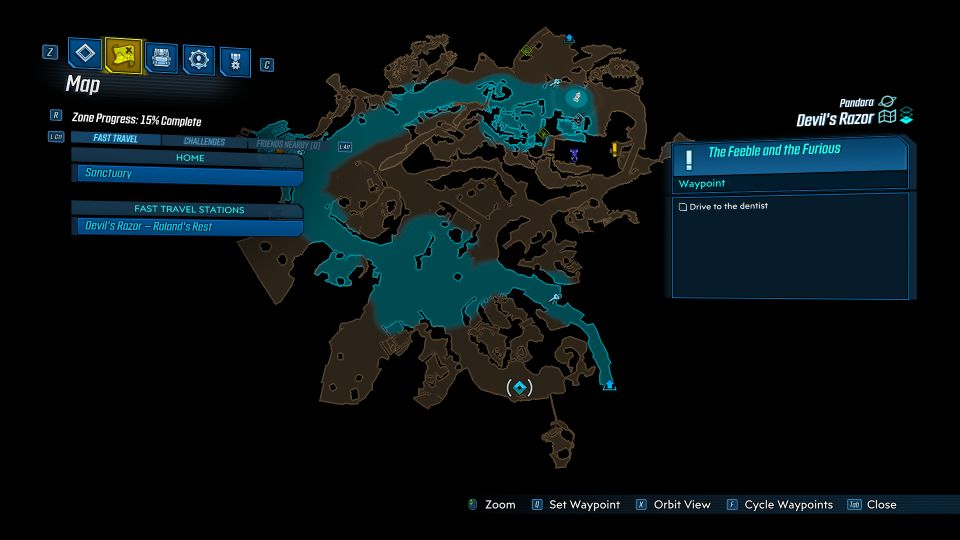 Park your vehicle in the spot.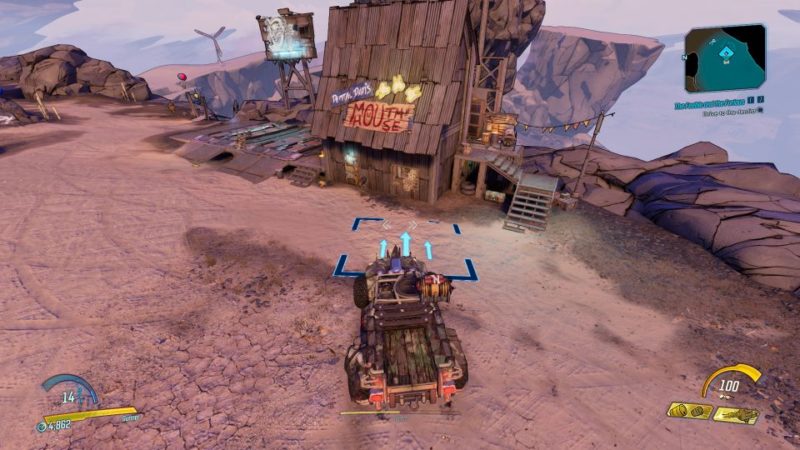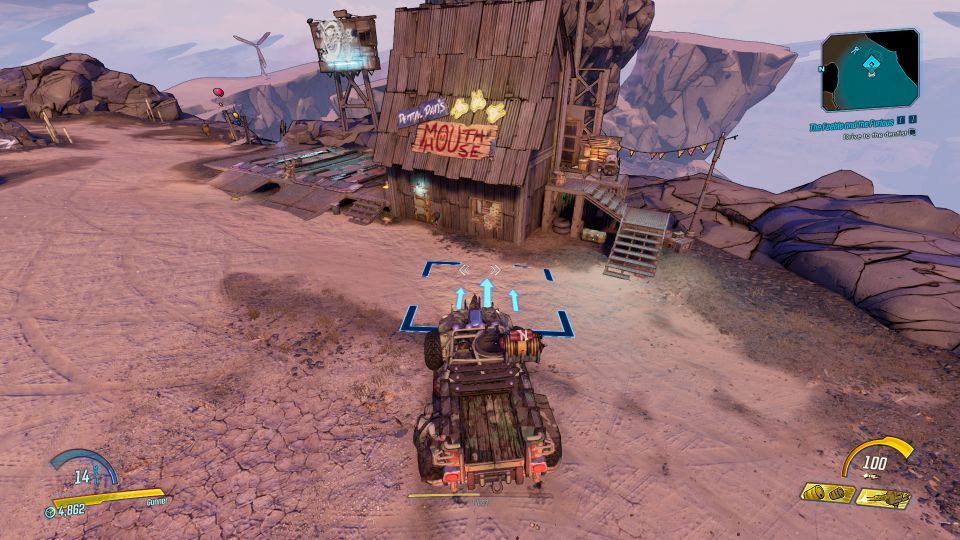 Get out of the car and knock on the door.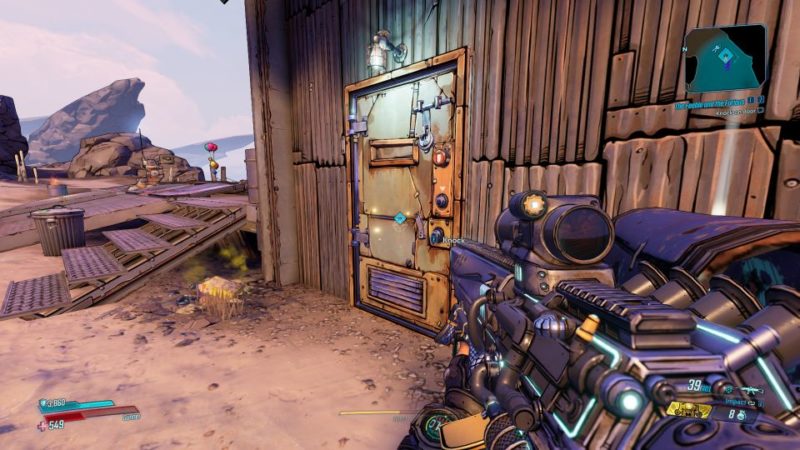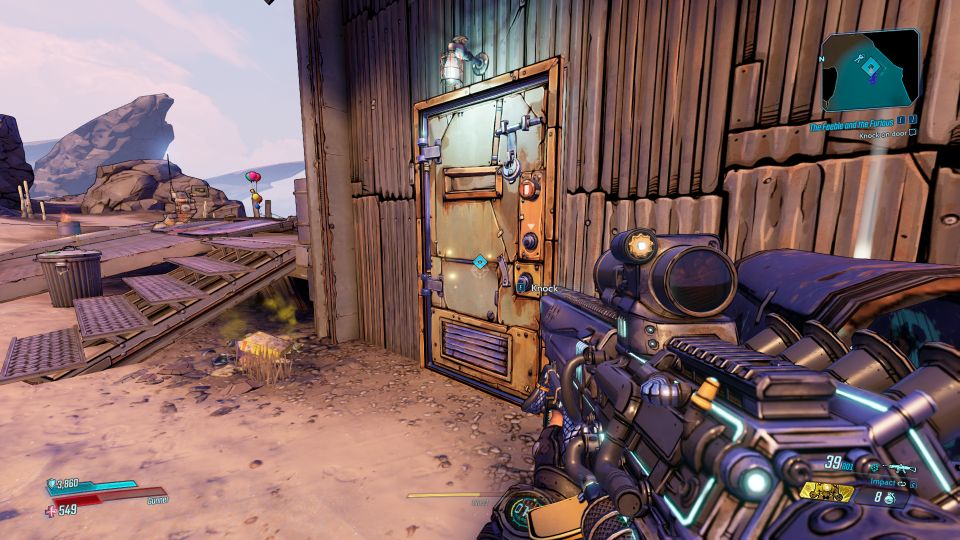 Kill Dental Dan
Get rid of the dentist after he comes out.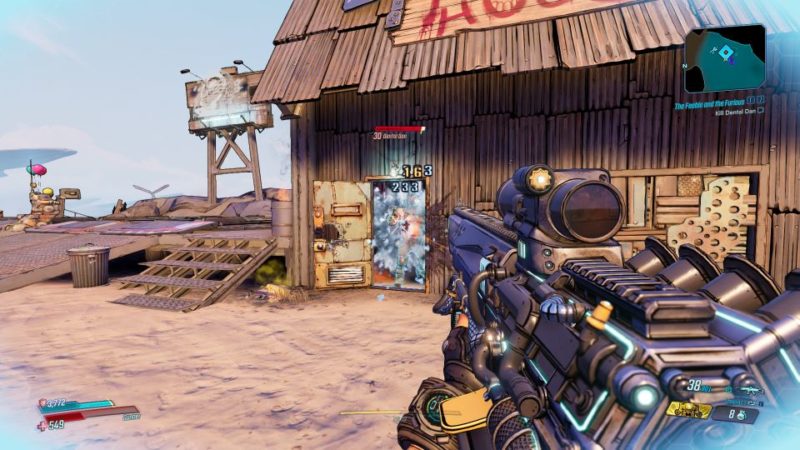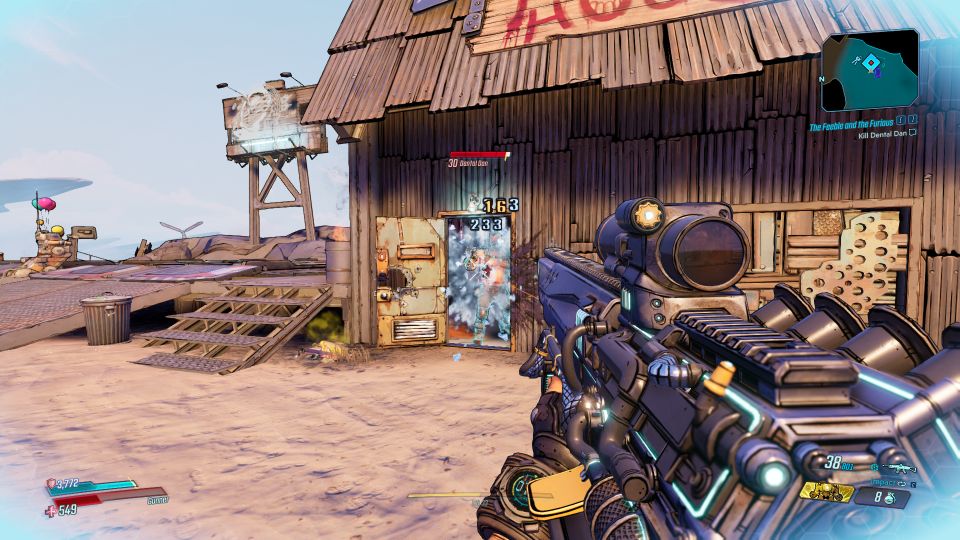 Take Dental Dan's teeth.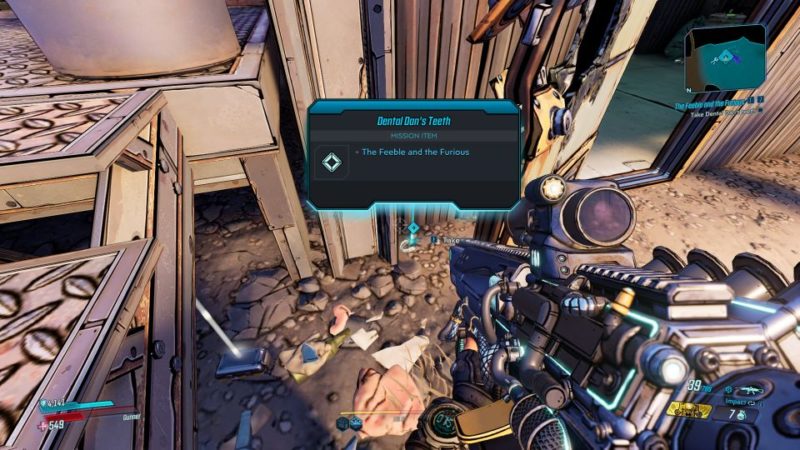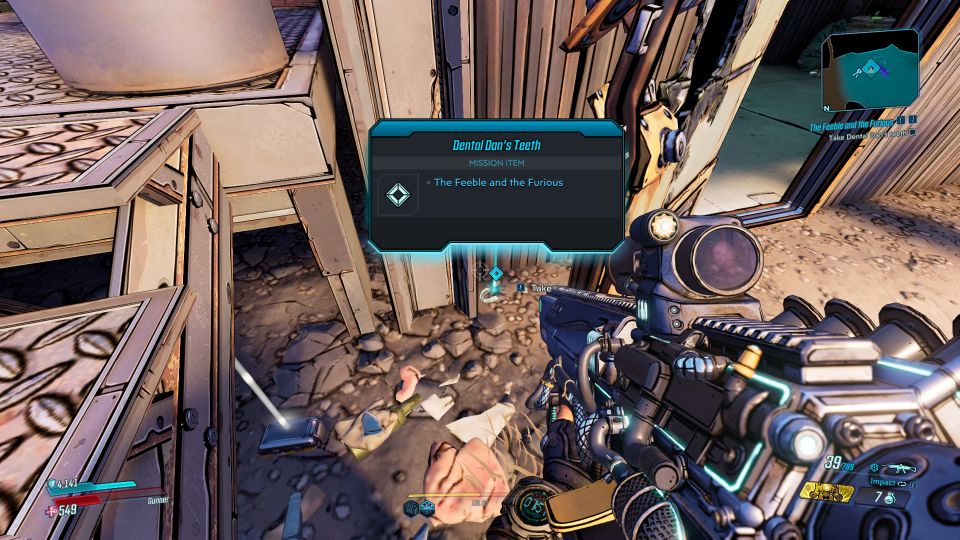 Take Pappy home
Go back to where you first met Pappy. The location is shown in the map.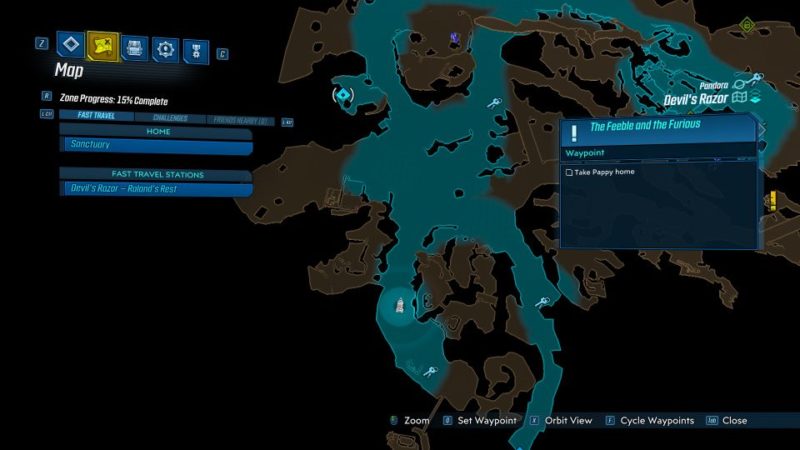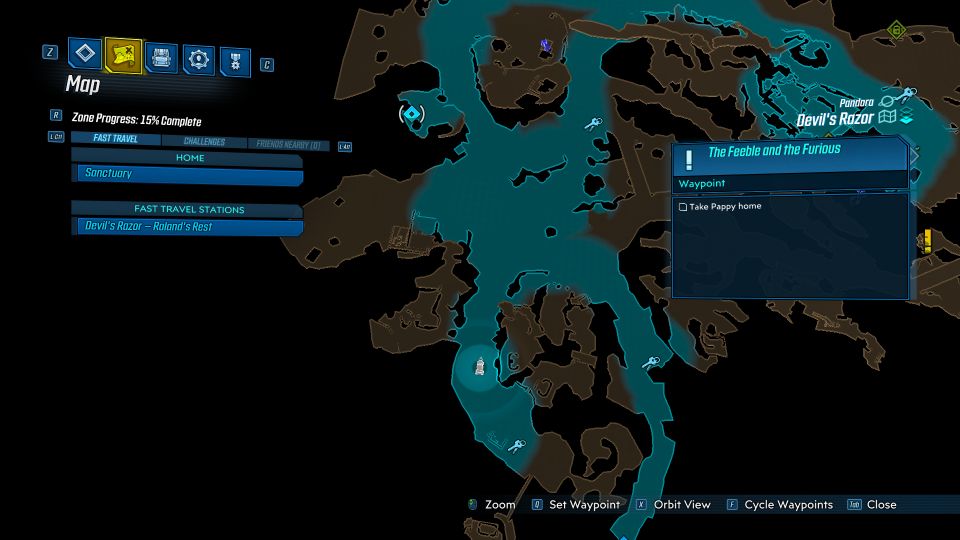 Talk to Lizzie
Once you're back, park the jalopy in the garage. Speak with Lizzie.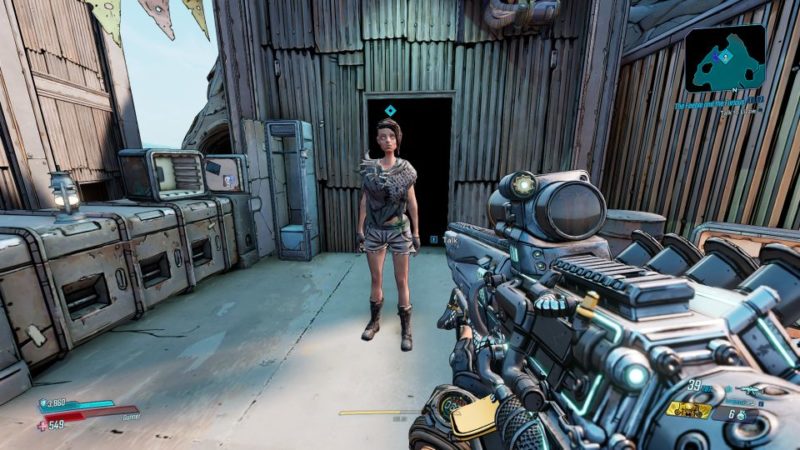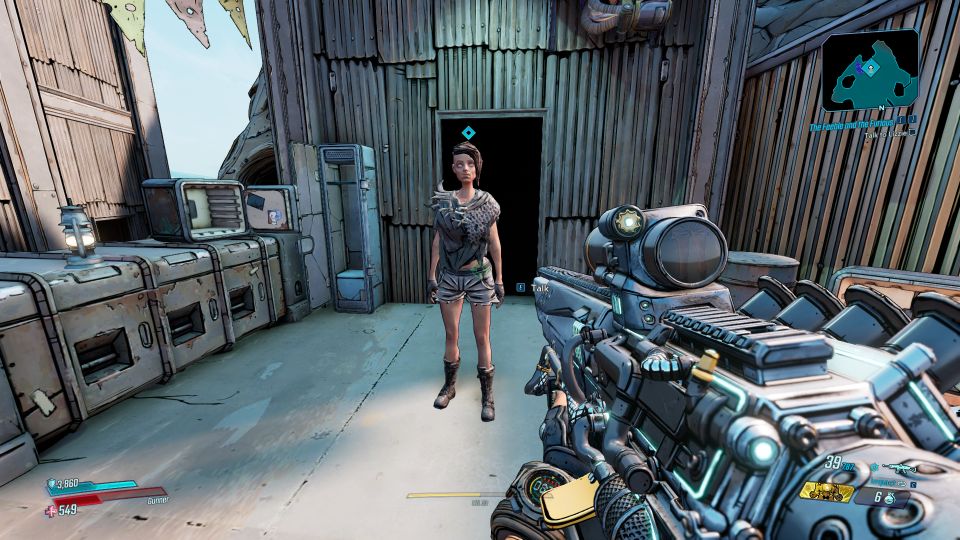 The mission completes here and you will earn some cash as reward.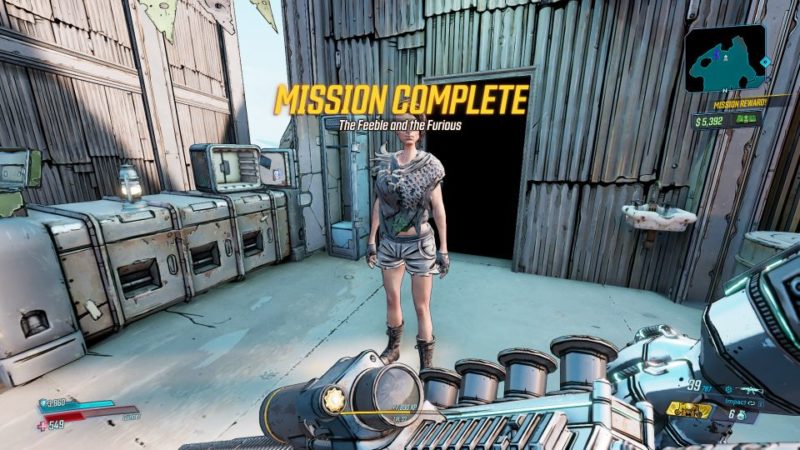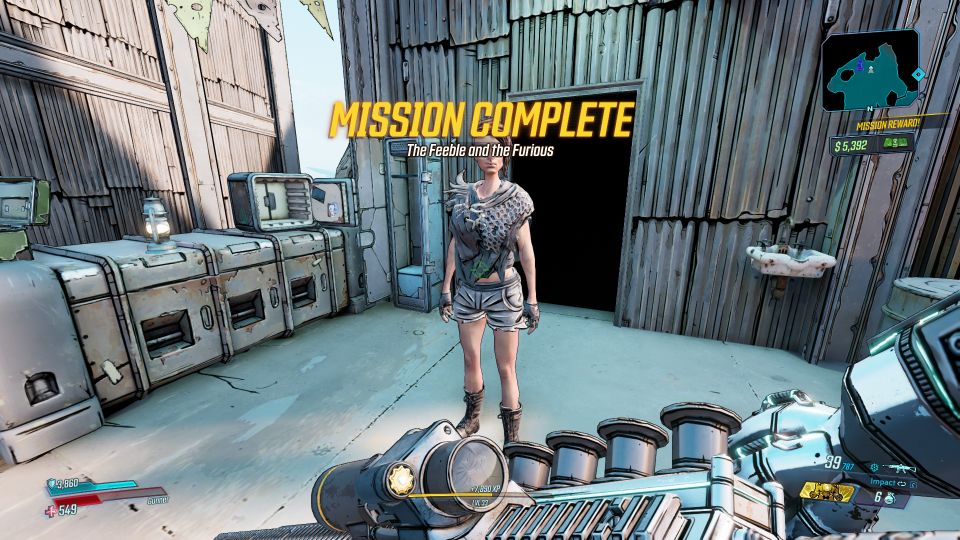 ---
Related articles:
The Great Vault: Borderlands 3 Walkthrough And Guide
Angels And Speed Demons: Borderlands 3 Walkthrough
Dynasty Dash Pandora: Borderlands 3 Walkthrough
7 Best Army Games You Can Play Today
Buff Film Buff: Borderlands 3 Walkthrough And Guide
Pandora's Next Top Mouthpiece: Borderlands 3 Walkthrough