The Disruption Ends is a quest given in the Crossroads in World of Warcraft (WoW) Classic.
Your task is to slay Razormane Geomancers, Defenders and get a Kreenig Snarlsnout Tusk.
Here's a walkthrough of The Disruption Ends in WoW Classic.
To unlock the quest, talk to Thork at the Crossroads.
How to find Razormanes' Geomancer and Defender
You can find these two types of Razormane in Thorn Hill. The exact location is shown in the map below, marked by the player location.
If you walk out of the Crossroads and head to Thorn Hill, you will find other types of Razormane. Walk further in and you'll find Geomancers and Defenders.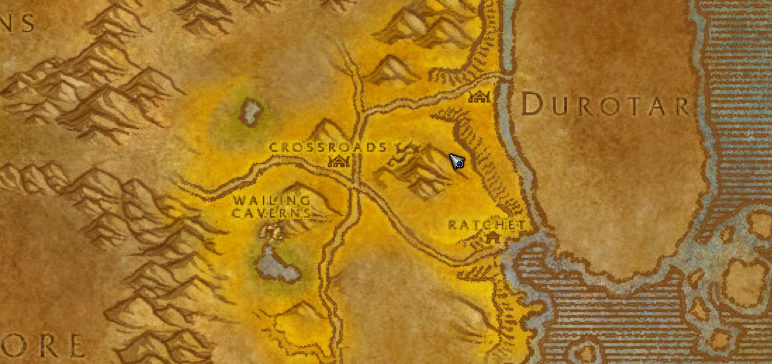 From the hill, you should be able to see them.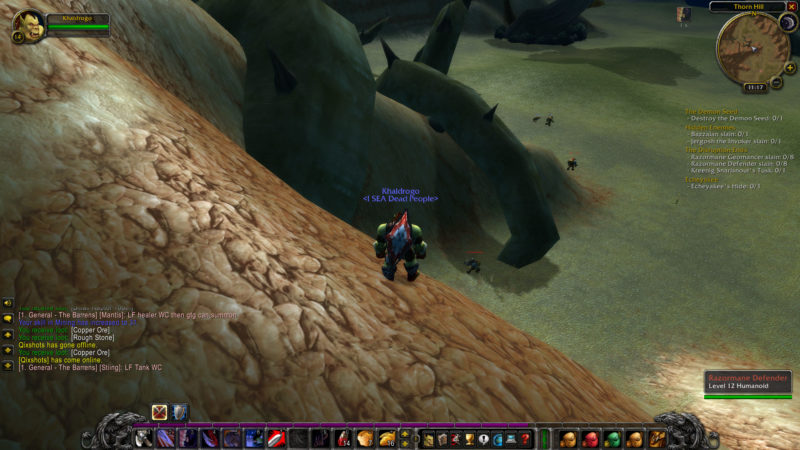 As for the Razormane Geomancer, they're located nearby in a different campsite, but the camps are close to each other.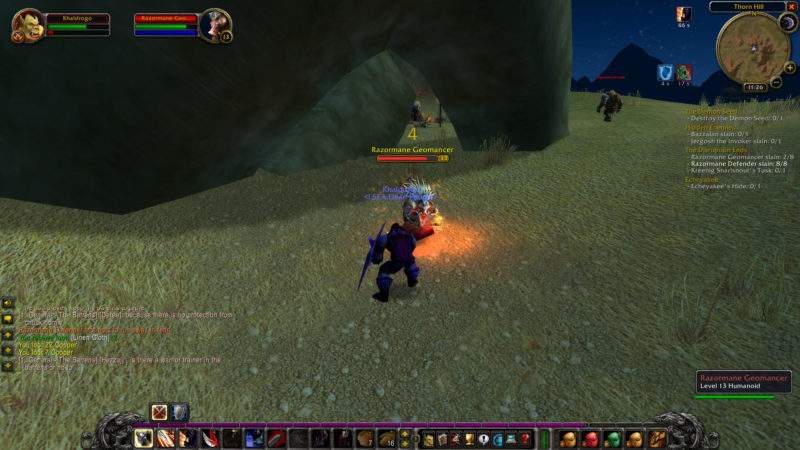 Where to find Kreenig Snarlsnout's Tusk
After slaying 8 of the Defenders and Geomancers, you need to look for Kreenig Snarlsnout.
He is located at the campsite where the Razormane Mystic are. It's also the same place where the map (screenshot) above shows.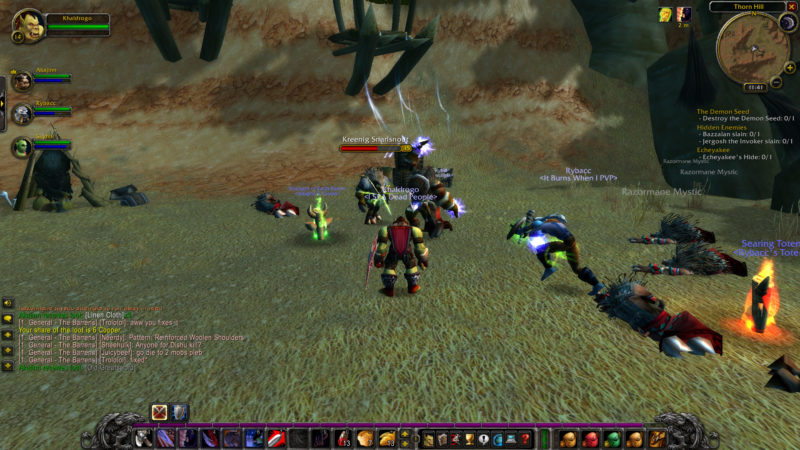 After defeating him, you should be able to loot the tusk. He respawns after a few minutes.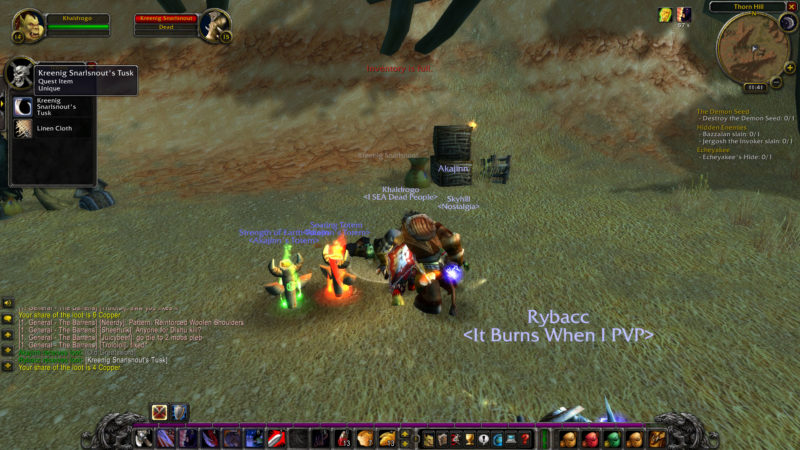 Bring it back to Thork and claim your reward, between a girdle and a belt.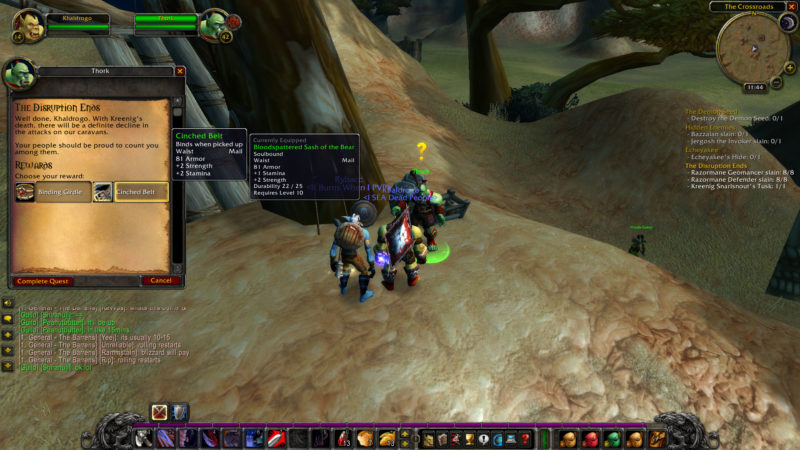 ---
Related articles:
How To Equip A Ranged Weapon For A Melee Class – WoW Classic
How To Go To The Undercity: WoW Classic Guide And Wiki
Centaur Bracers: WoW Classic Walkthrough And Guide
Slaying The Beast: WoW Classic Guide And Walkthrough
Prowlers Of The Barrens: WoW Classic Guide And Wiki
How To Find The Fungal Spores: WoW Classic Guide