The Book of Ur is a quest relating to Shadowfang Keep in World of Warcraft (WoW) Classic.
Your task is to find The Book of Ur for Keeper Bel'dugur in the Apothecarium.
Here's a walkthrough of The Book of Ur in WoW Classic.
To unlock the quest, talk to Keeper Bel'dugur who is in the Apothecarium section in Undercity.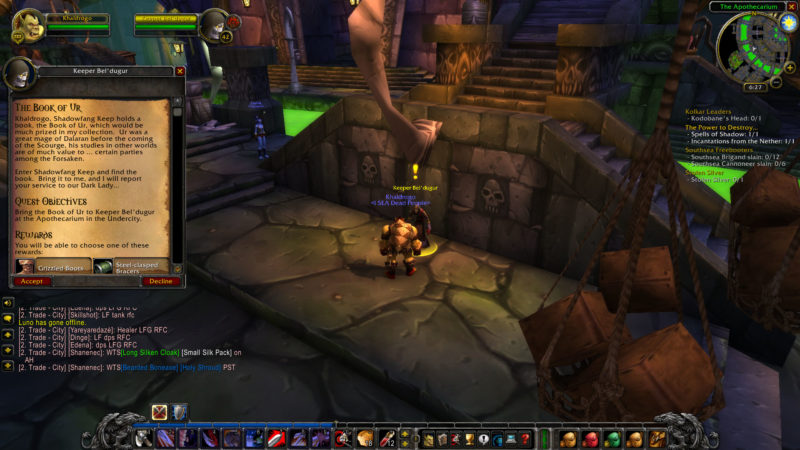 How to find The Book of Ur
You can find the book in a circular room on the way to Archmage Arugal. It's one of the further areas in Shadowfang Keep.
The best way to remember is that you'll be facing Fenrus the Devourer (huge wolf) which is a mini boss.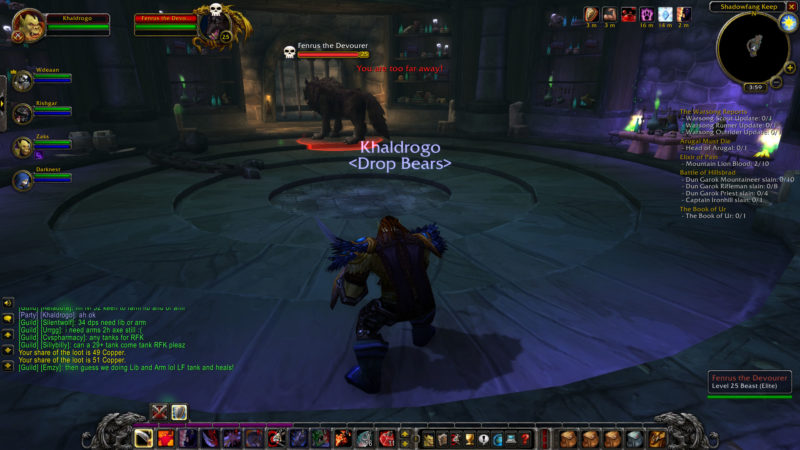 After defeating him, go to the shelf beside the entrance you came from.
Interact with the book which is on the bottom-most part of the shelf.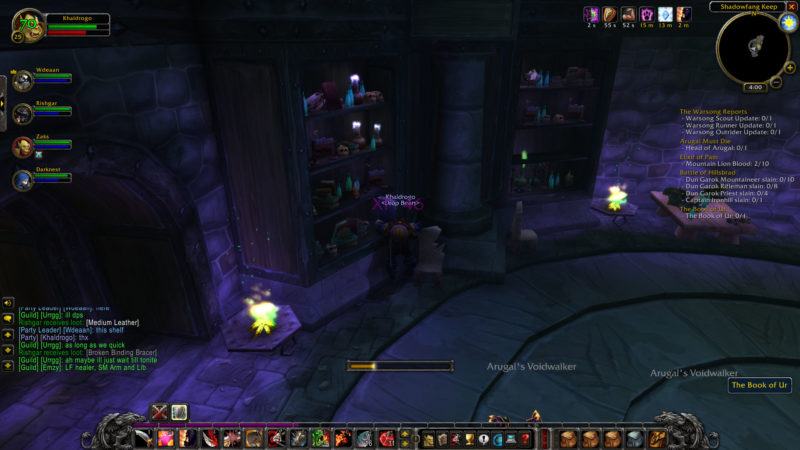 Bring the book back to Keeper Bel'dugur to claim your reward.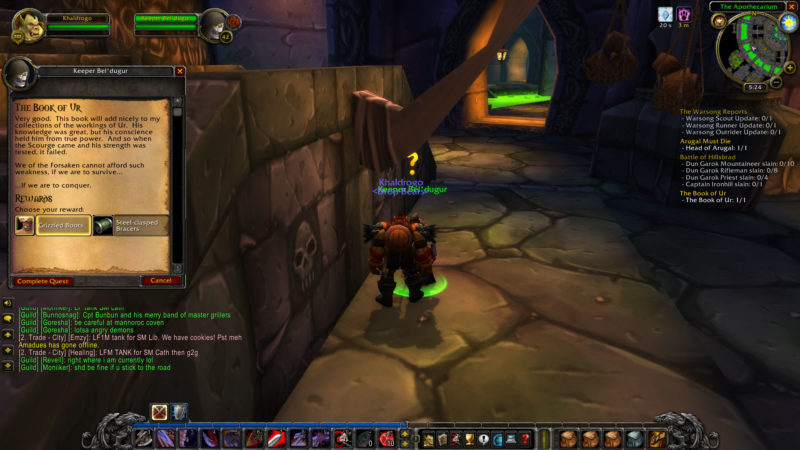 ---
Related articles:
Wanted: Syndicate Personnel – WoW Classic Guide
Deathstalkers In Shadowfang (Shadowfang Keep): WoW Classic
Arugal Must Die (Shadowfang Keep): WoW Classic Guide
Elixir Of Pain: WoW Classic Guide And Walkthrough
Tribes At War: WoW Classic Guide And Walkthrough
How To Go To Desolace: WoW Classic Guide And Wiki