The Angry Scytheclaws is a quest you will receive in the Barrens in World of Warcraft (WoW) Classic.
Your task is to get raptor feathers and place them on the Scytheclaw nests.
Here's a walkthrough of The Angry Scytheclaws in Classic WoW.
To unlock the quest, talk to Sergra Darkthorn who is in the Crossroads.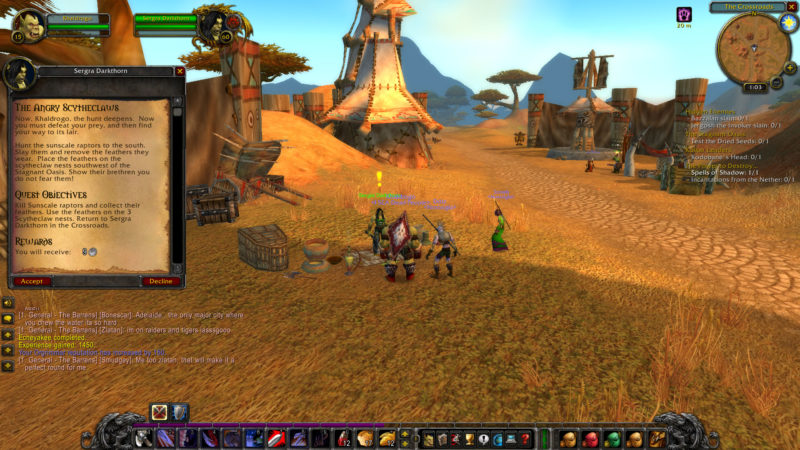 Gather three feathers
Before going to the nests, you need at least three feathers. You can get the feathers by hunting the lower level Sunscale raptors.
The exact location of these lower level raptors are shown in the map below, marked by the player location.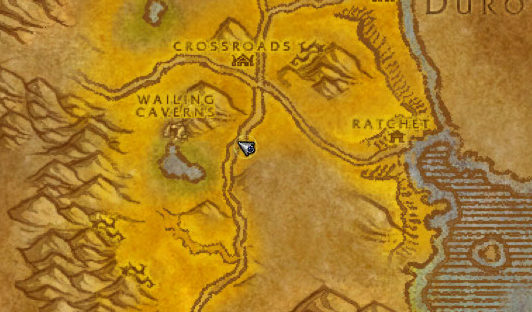 These raptors are usually scarce in nature and you can actually get some feather from the Scytheclaws themselves.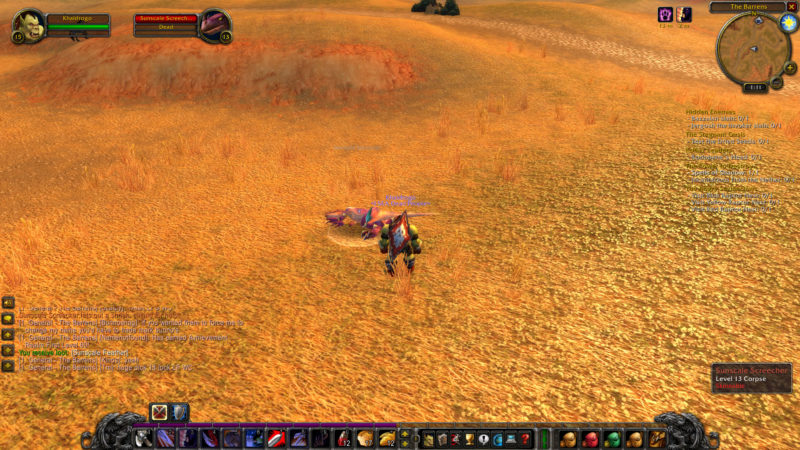 Place the feathers on three Scytheclaw nests
Now, look for the Sunscale Scytheclaw nests. The exact location of all three are shown in the map below, marked by the player's location.
They're all side by side.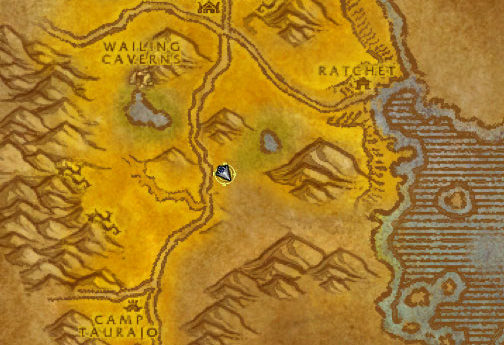 When you get there, you will see plenty of Sunscale Scytheclaws in the area. Try to lure them out one by one if you're still weak.
You can use a gun or a ranged weapon to do so.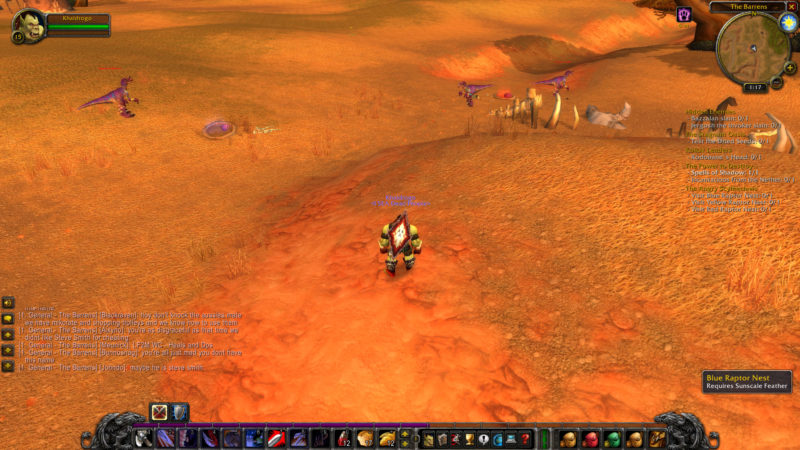 After the area is clear, go to the nest and interact with it to place a feather.
Do the same with the other two nests located just nearby.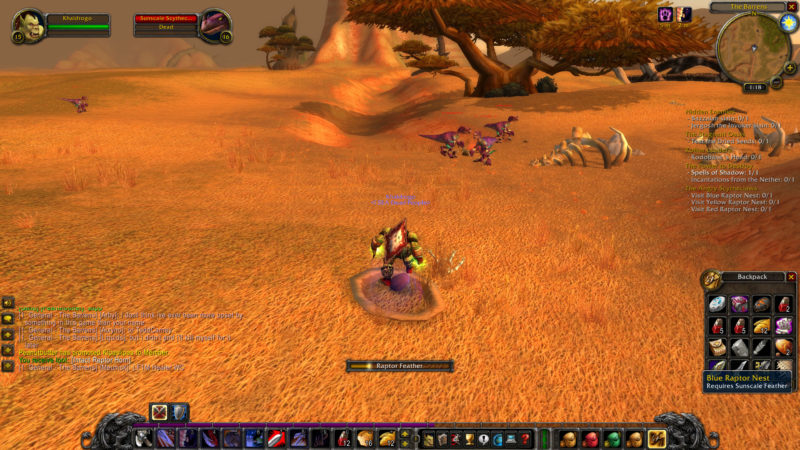 After all 3 nests are done, go back to Sergra Darkthorn to claim your reward of silver.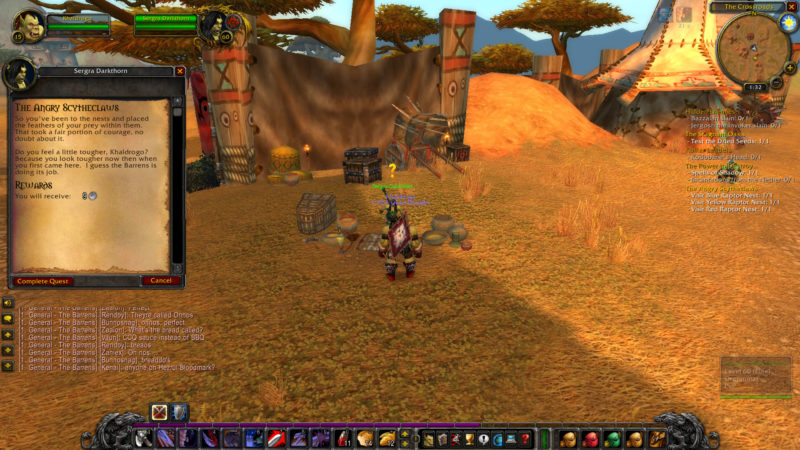 ---
Related articles:
Altered Beings: WoW Classic Guide And Walkthrough
Chen's Empty Keg: WoW Classic Guide And Wiki
Raptor Horns: WoW Classic Guide And Walkthrough
The Stagnant Oasis Quest: WoW Classic Guide And Wiki
Top 13 Best Sad Movies On Netflix
Echeyakee: WoW Classic Walkthrough And Guide