Tech Support is the 3rd and last chapter of the Jerusalem episode in World War Z.
Your task is to reach the command center and activate the system before leaving.
Here's a walkthrough of Tech Support (Jerusalem) in World War Z.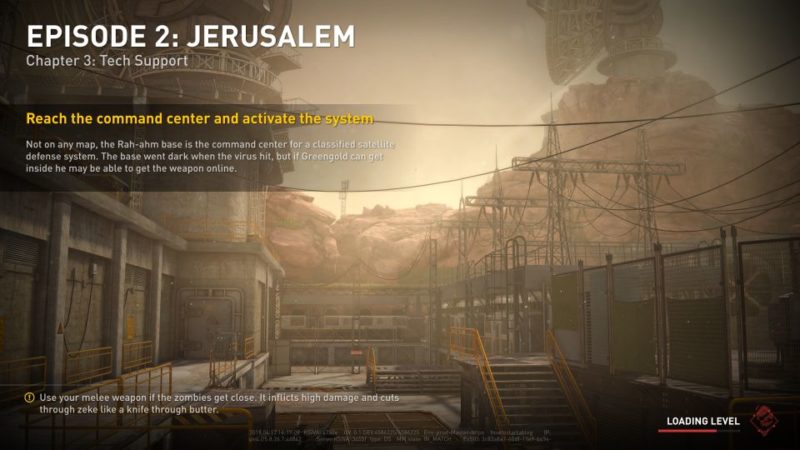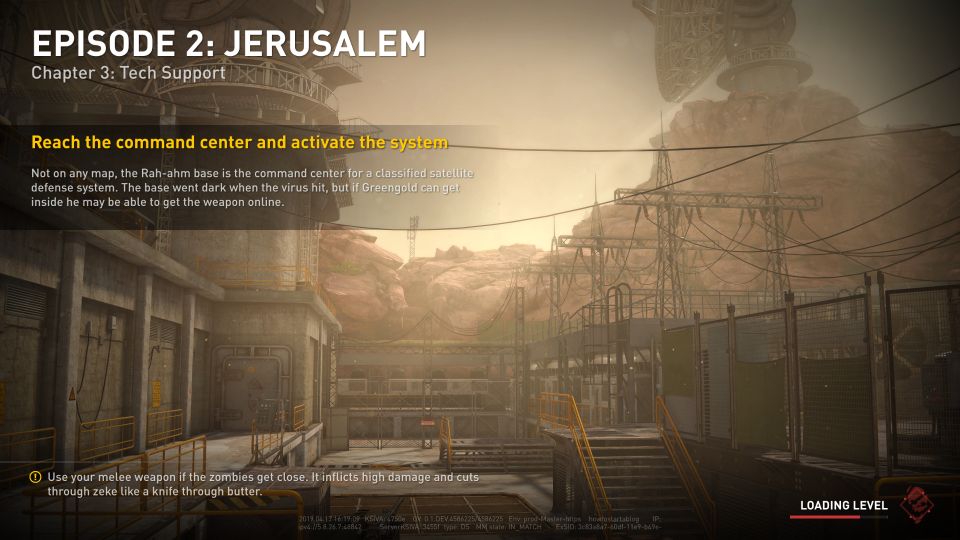 Search bodies for keycard
After spawning, your first objective is to look for a keycard from the dead bodies.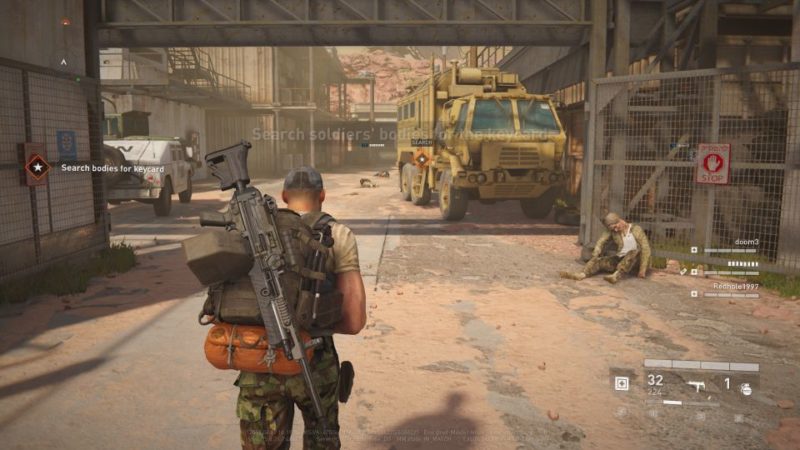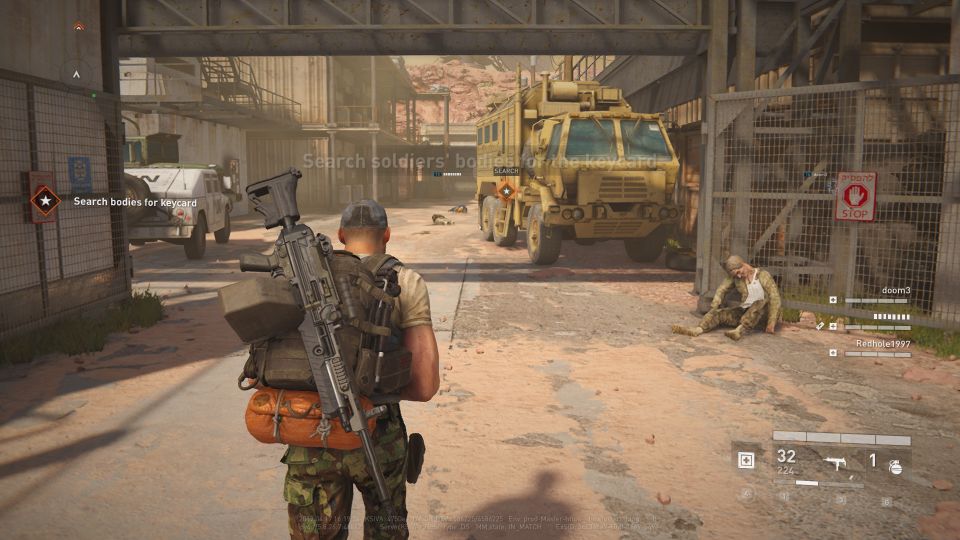 There'll be bodies all over but only one has the keycard.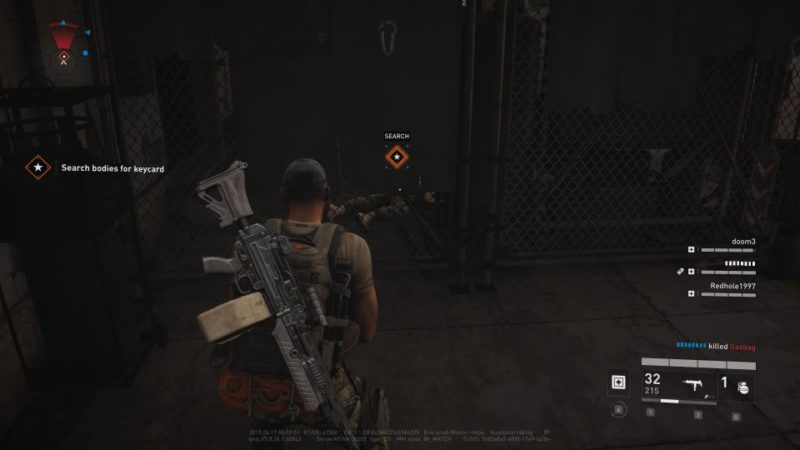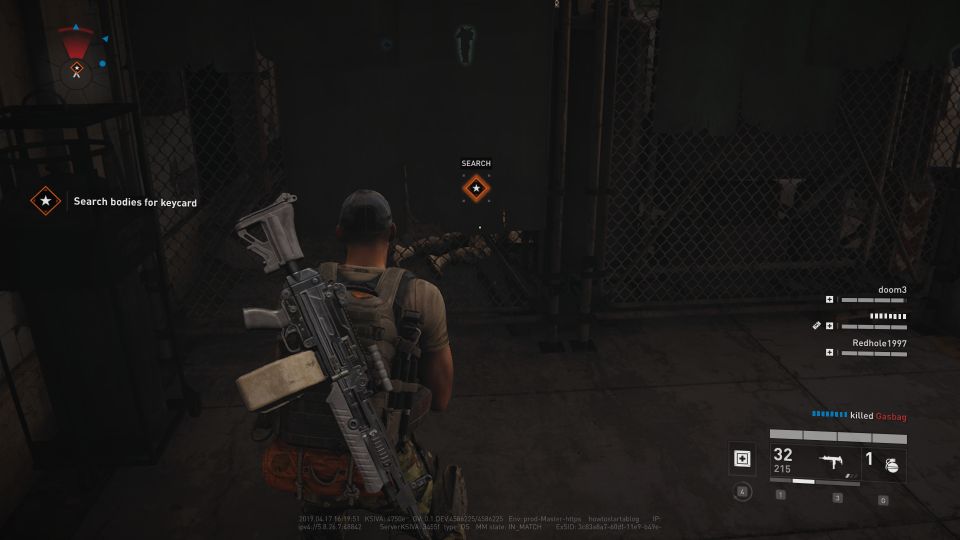 Escort Greengold to the bunker entrance
After finding the keycard, escort Greengold to the bunker.
To open the gate, put a breaching charge on it.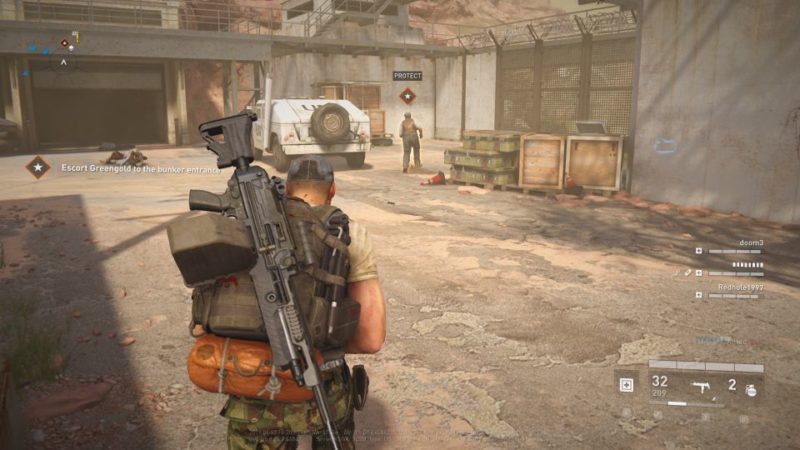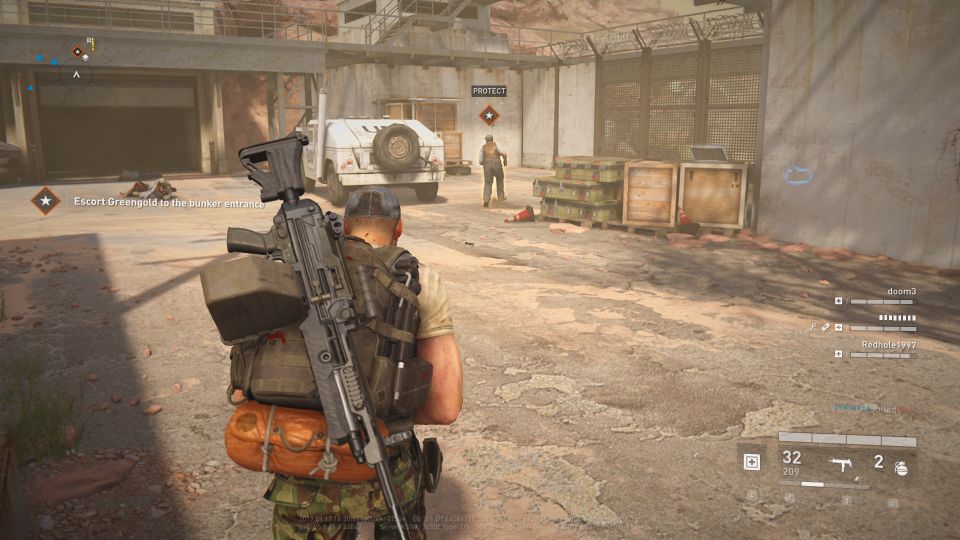 Once the gate is blown open, get to the next area.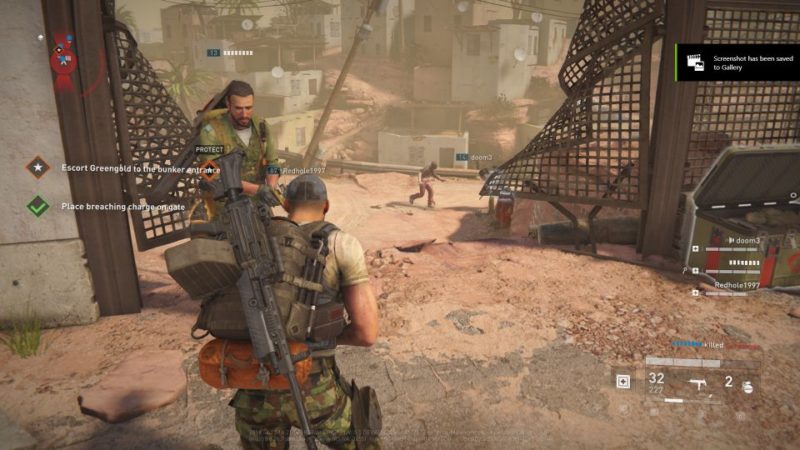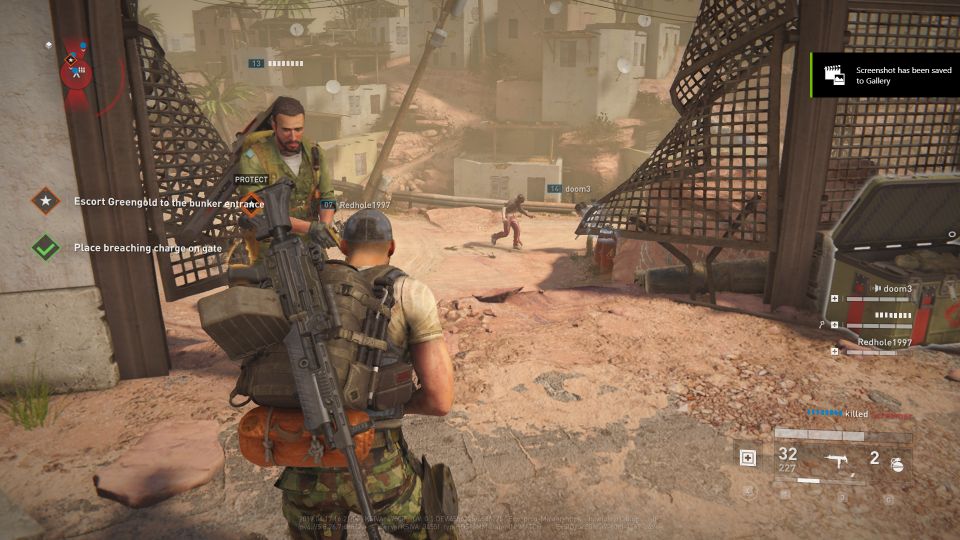 Prepare defenses
Now, you'll have to look for some defence kits to prepare for the incoming horde.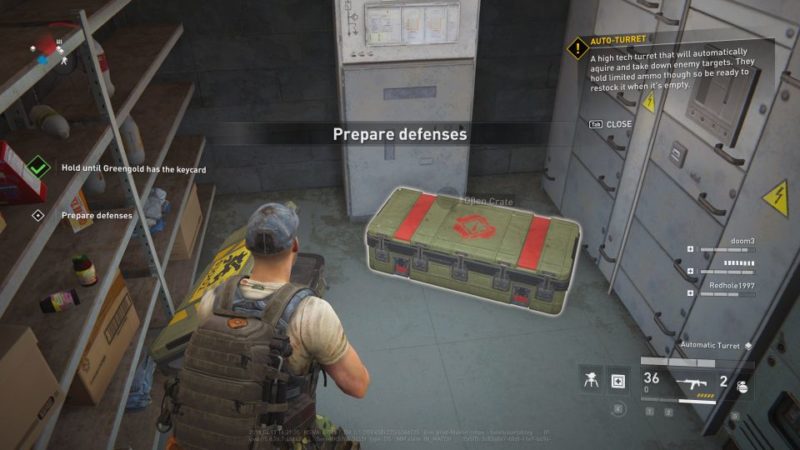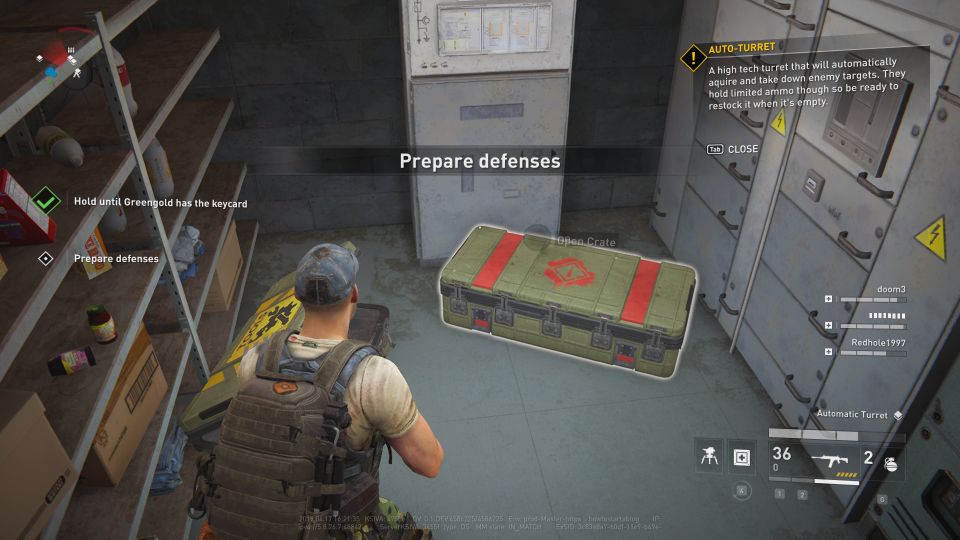 Grab some guns and refill your ammo as well. You can start to deploy the auto-turret or other defence kits.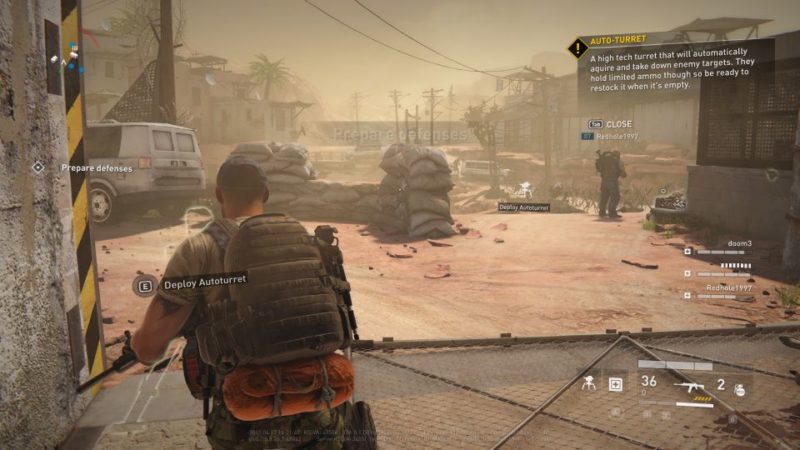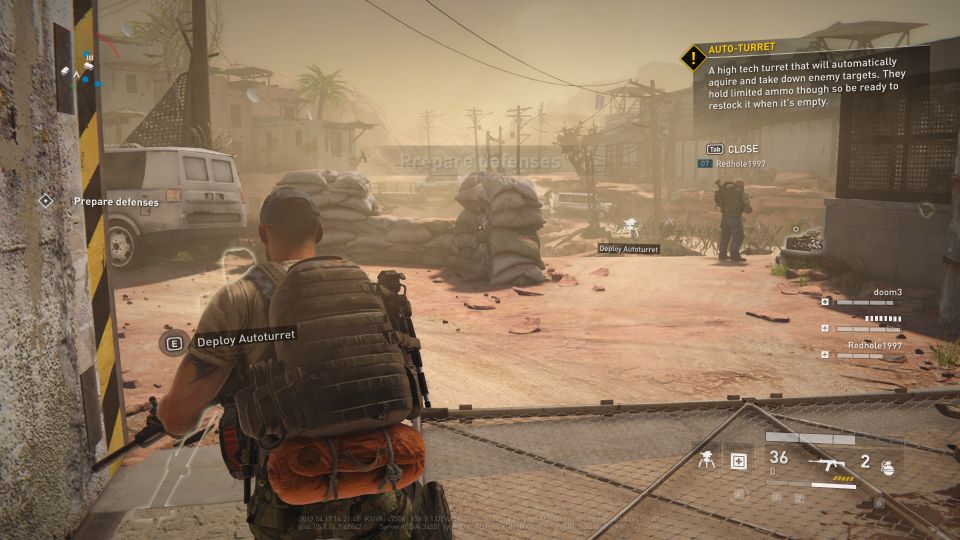 The zombies will start coming. Kill all of them.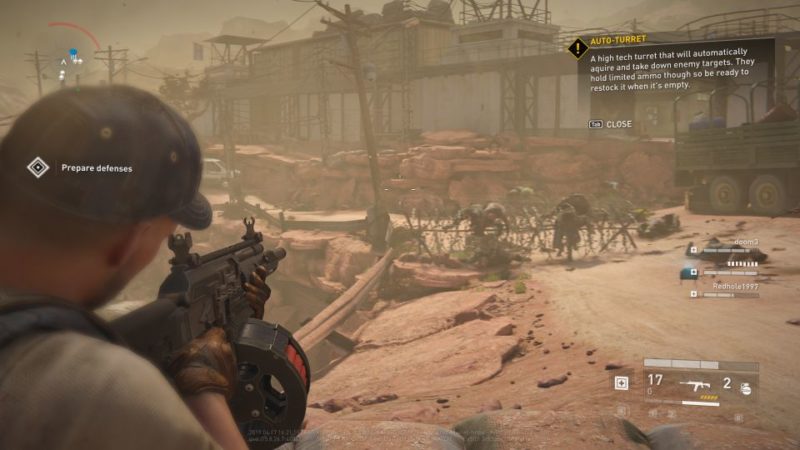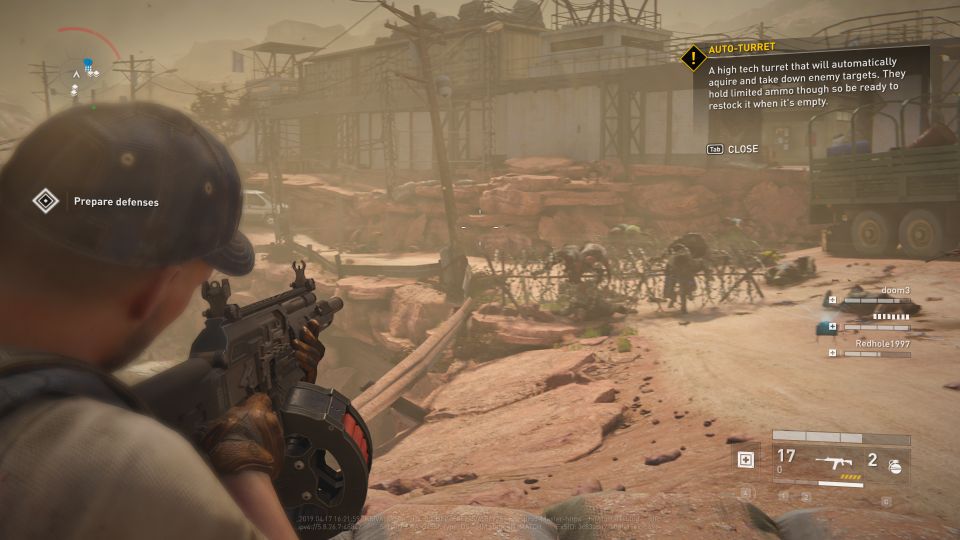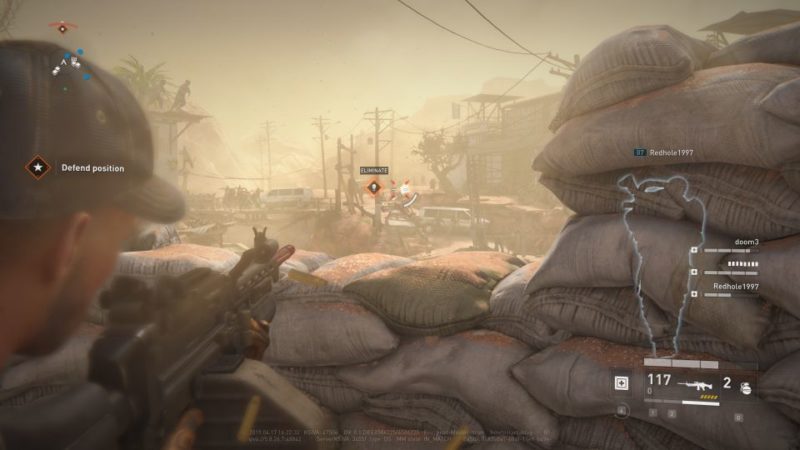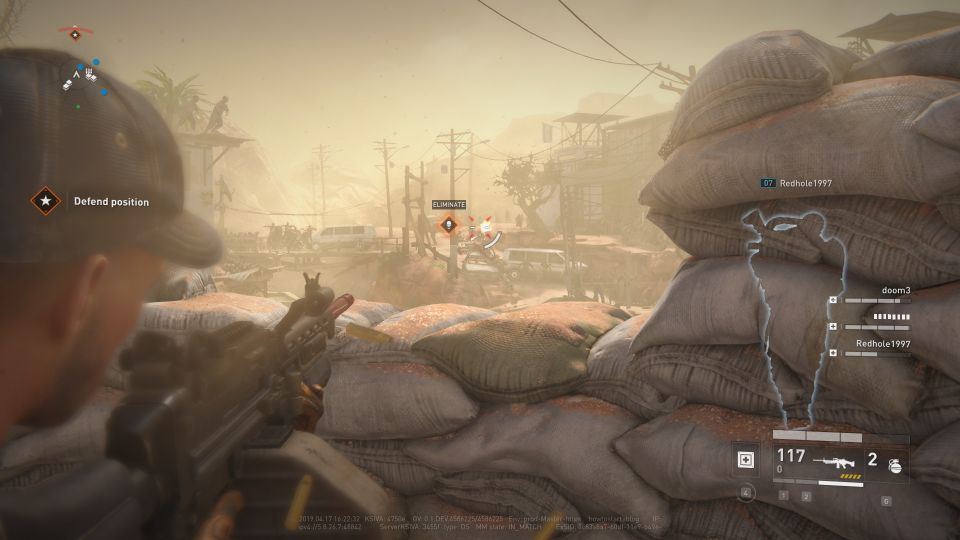 Get inside the bunker
After clearing the horde, get inside the bunker by assembling in front of it.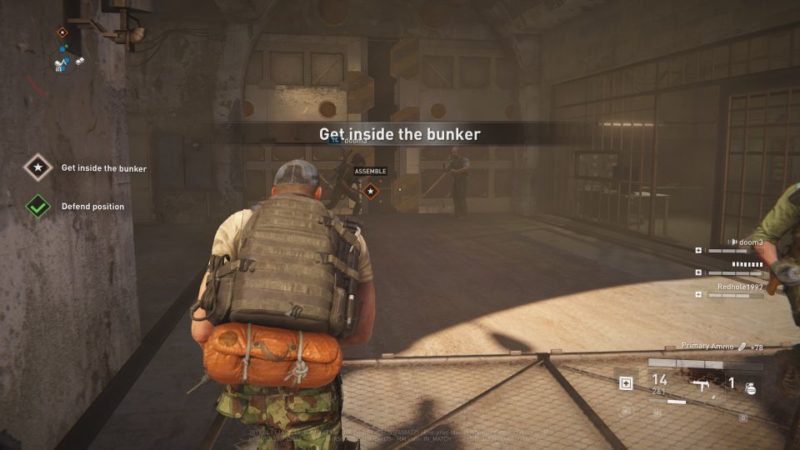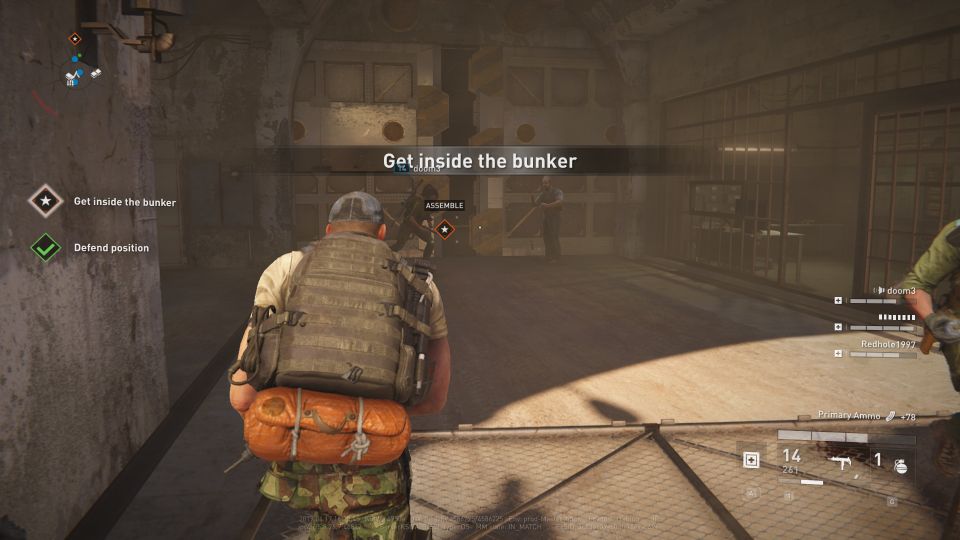 While the door is closing, you have to kill the horde of zombies, to prevent them from coming through.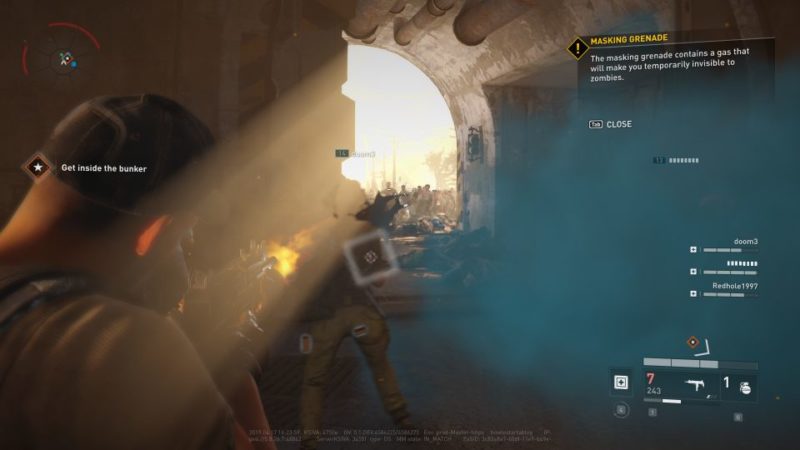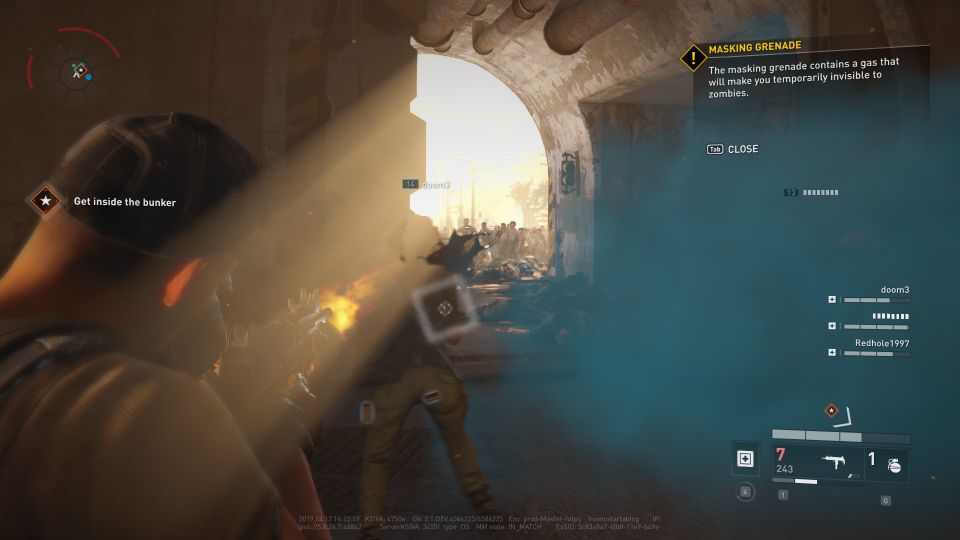 Find and activate the generator
After the door closes, explore the area.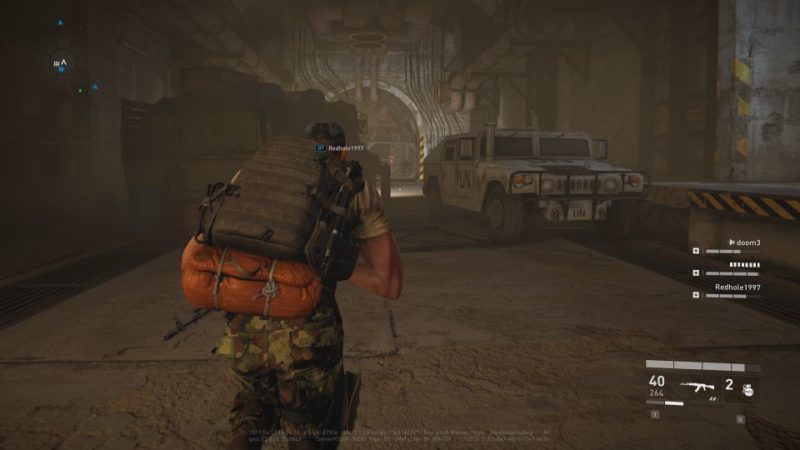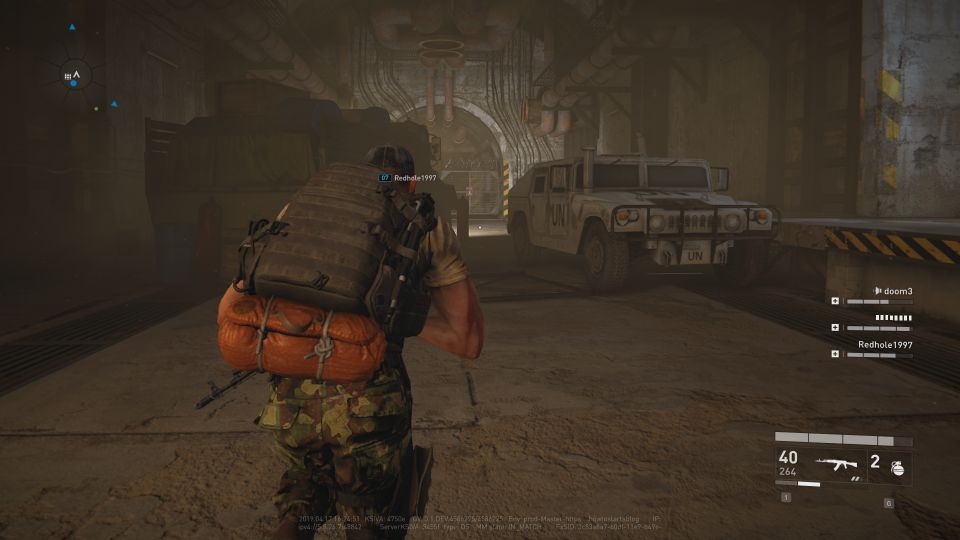 You need to activate the generator. Interact with the button to open the door.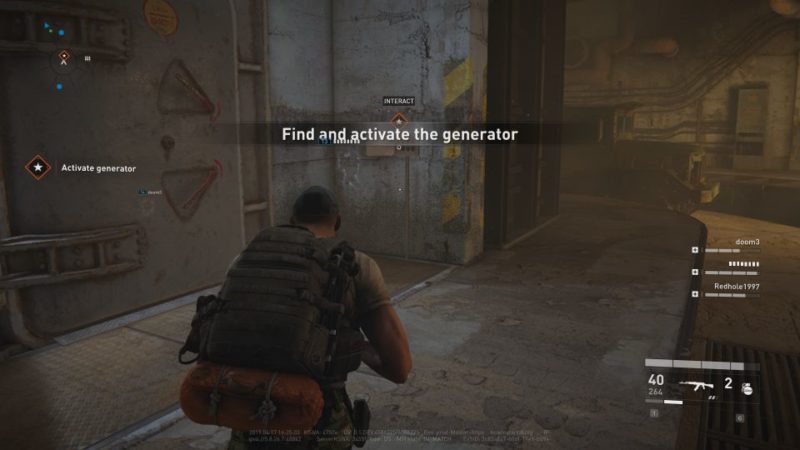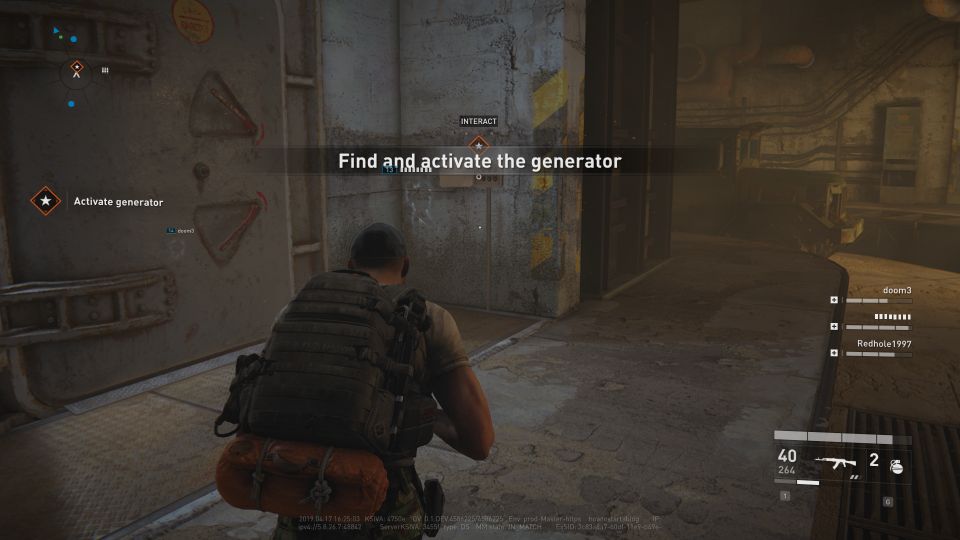 Inside, you'll meet more zombies. Kill the zombies and activate the generator (yellow in color).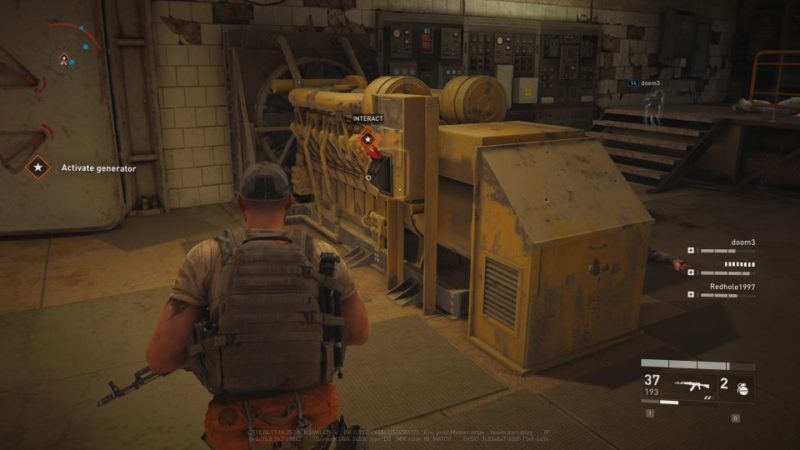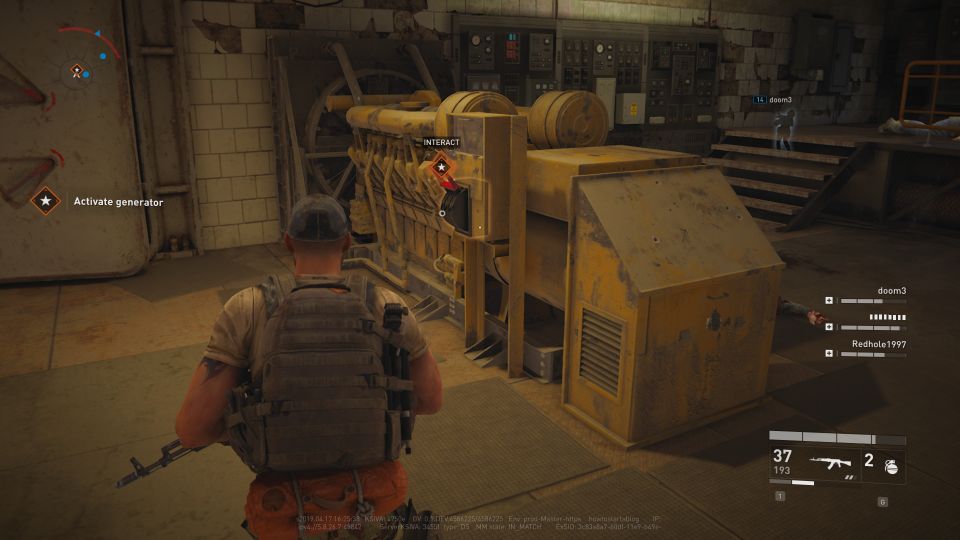 Defend position
Next, more zombies will try to come in from one end. Defend the position by killing them all.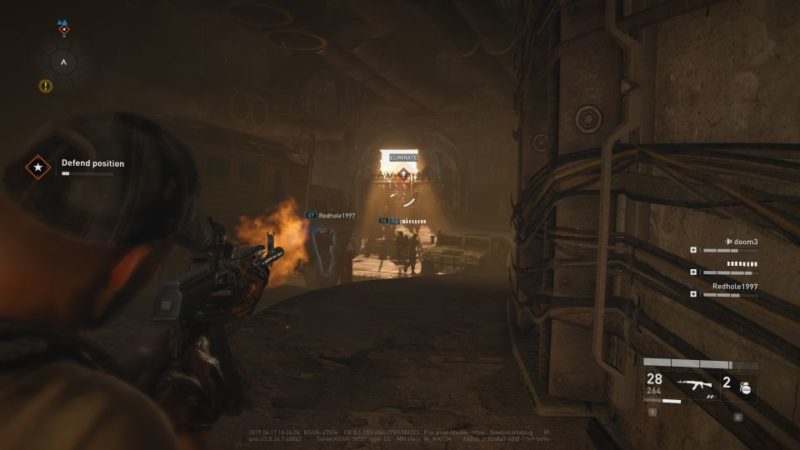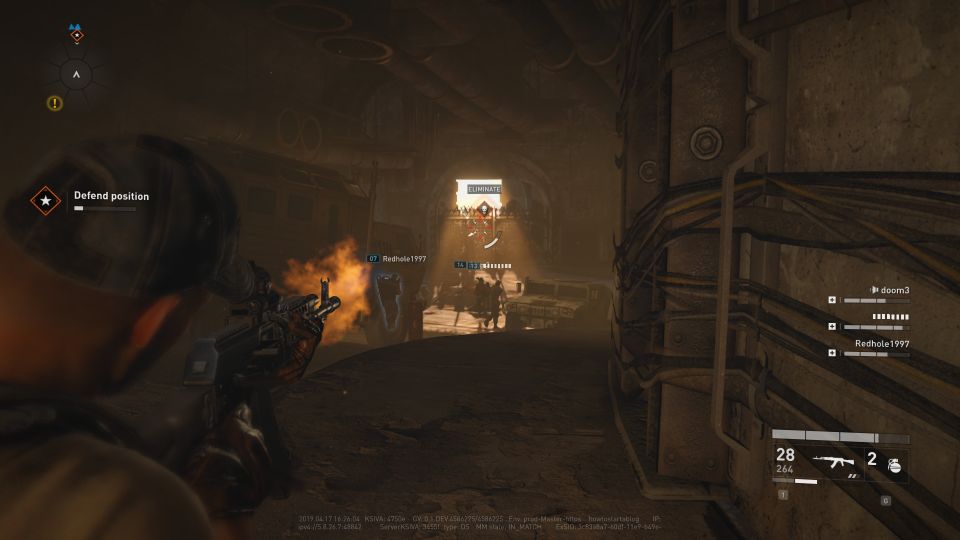 After eliminating the zombies, get to the next end to kill the other horde of zombies trying to get in.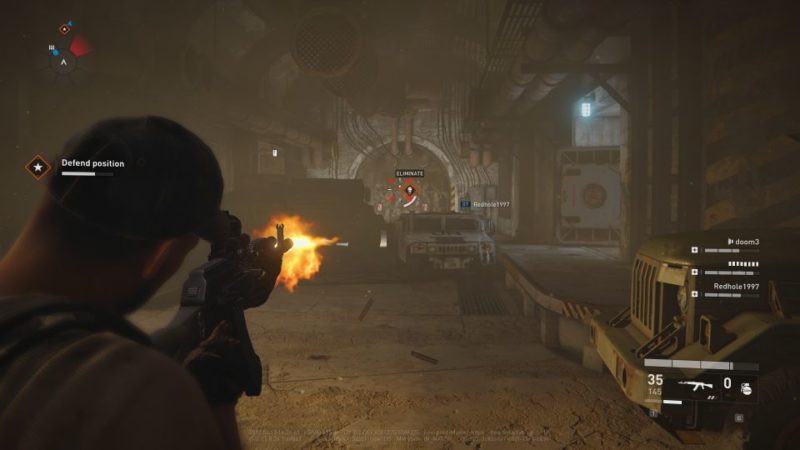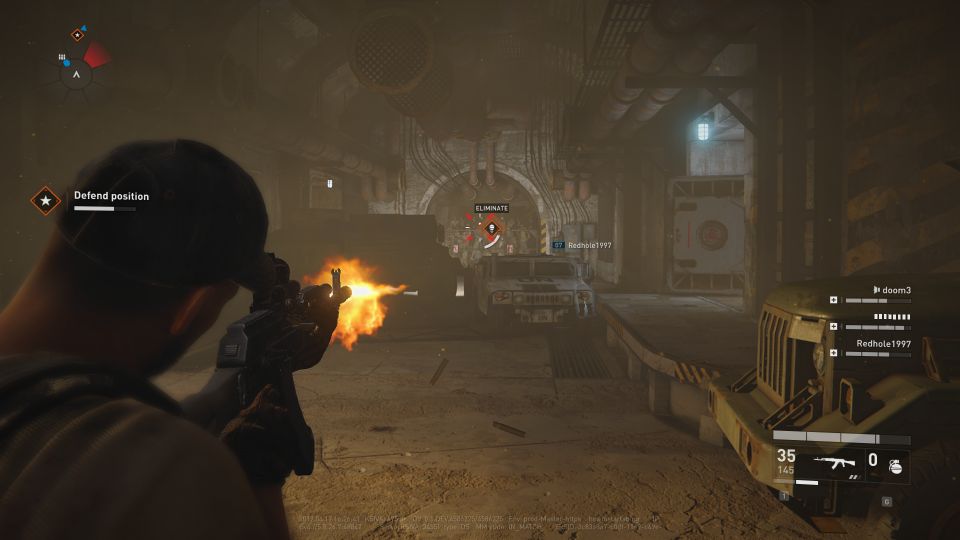 Enter the fan chamber
After securing the area, enter the fan chamber.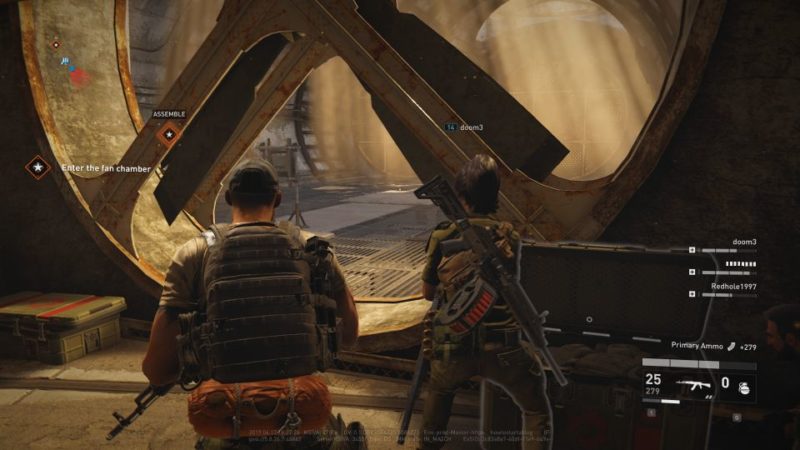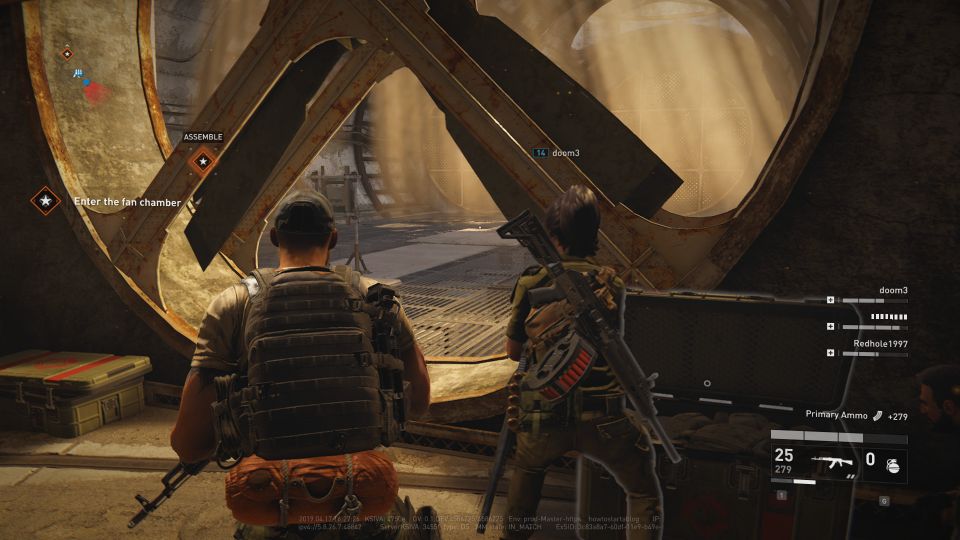 You need to use the control panel to start the fan.
Next, drop through the hatch.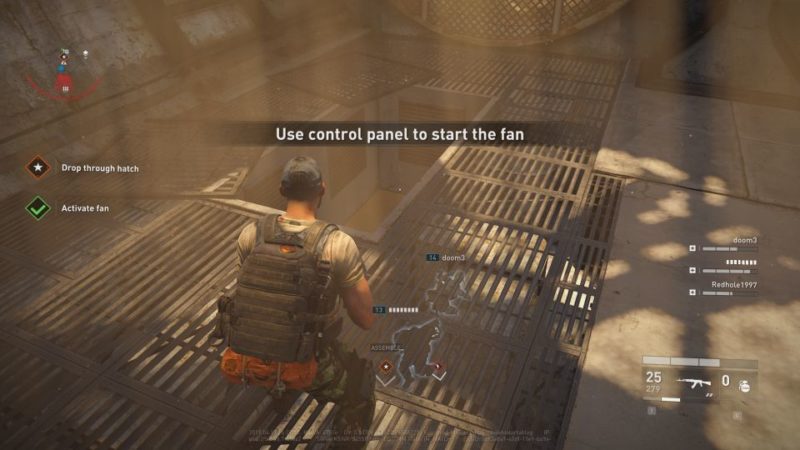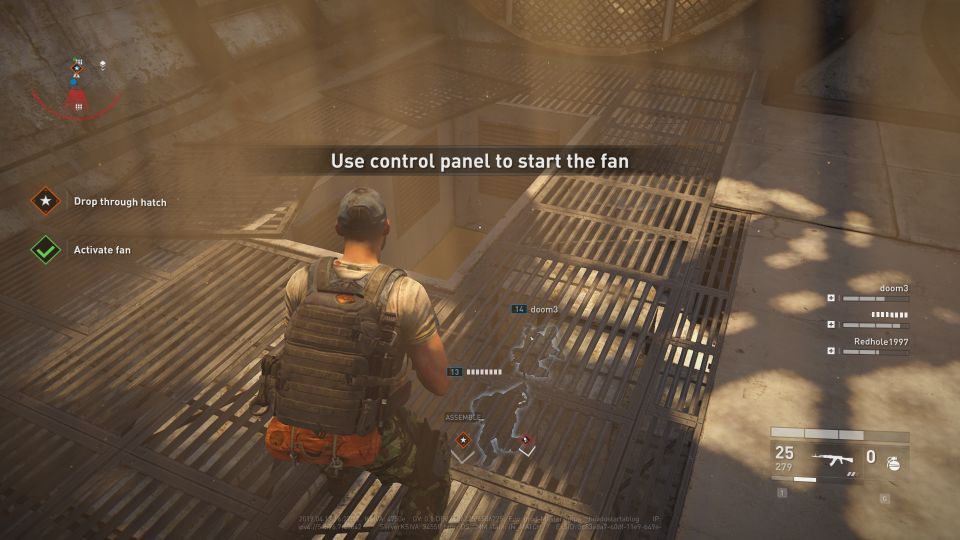 You will reach this area.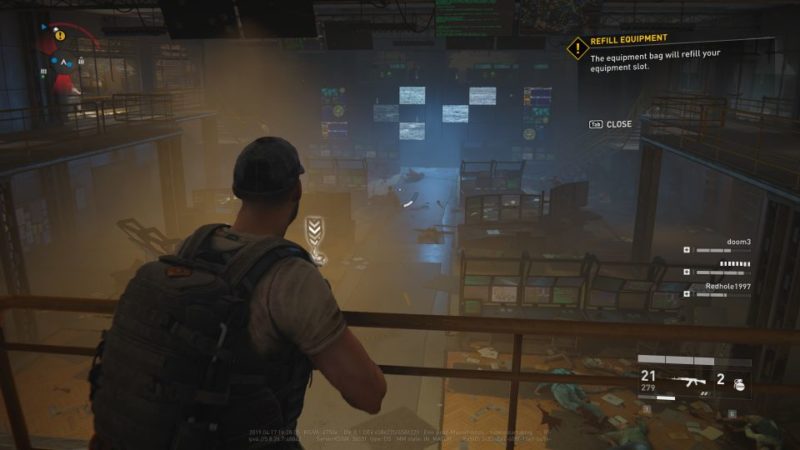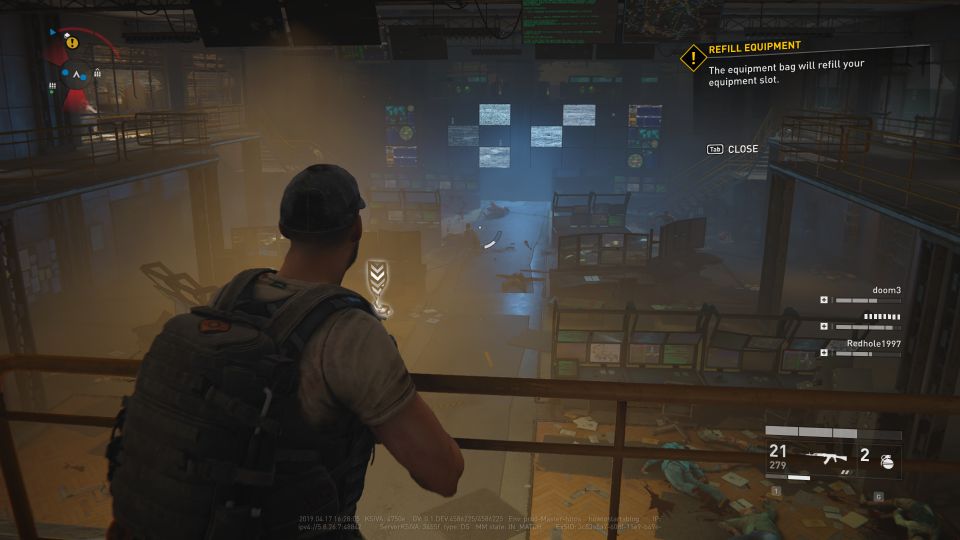 Use marked console to activate system
One member has to get to the ground floor to activate the system.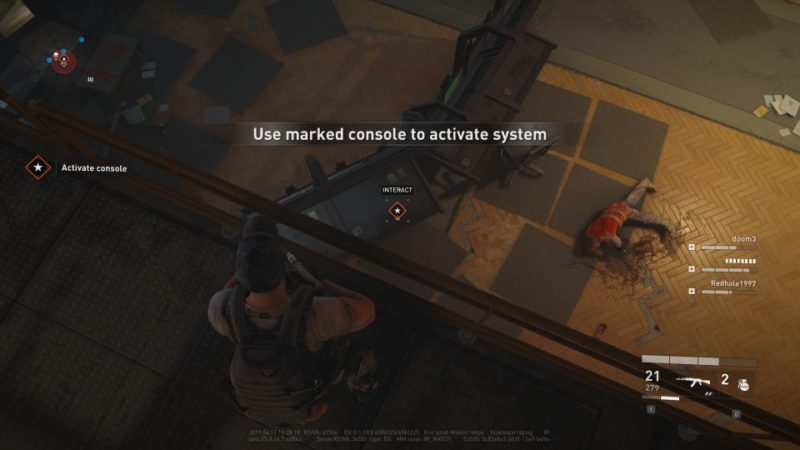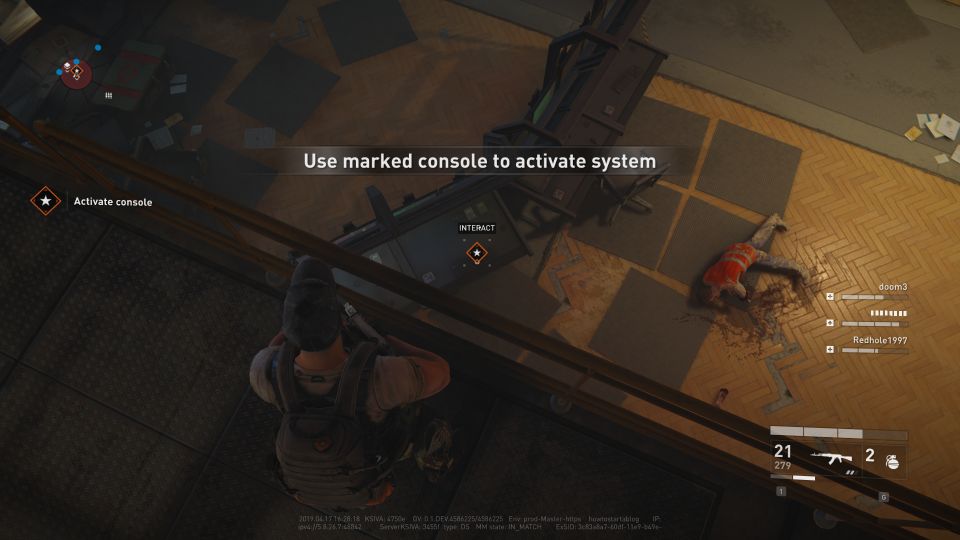 More zombies will come in. Protect Greengold while he's doing his work by eliminating the zombies.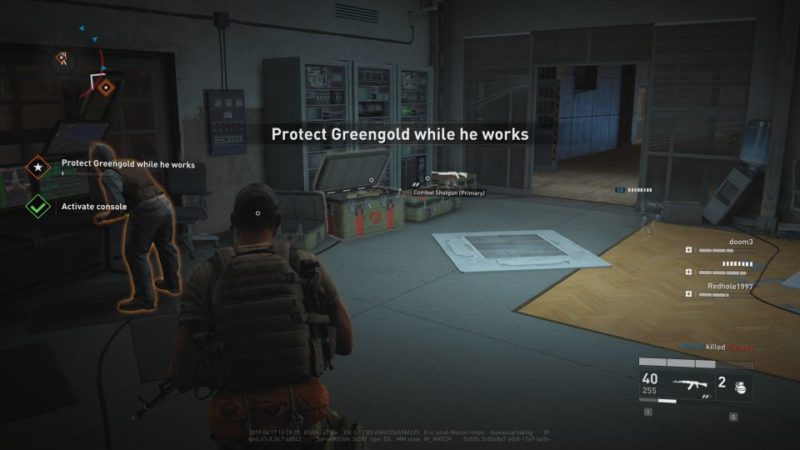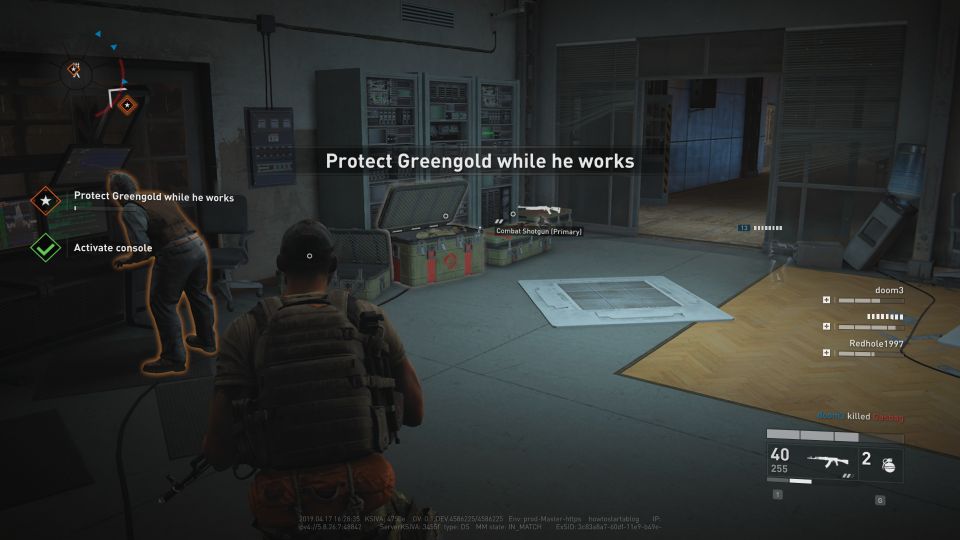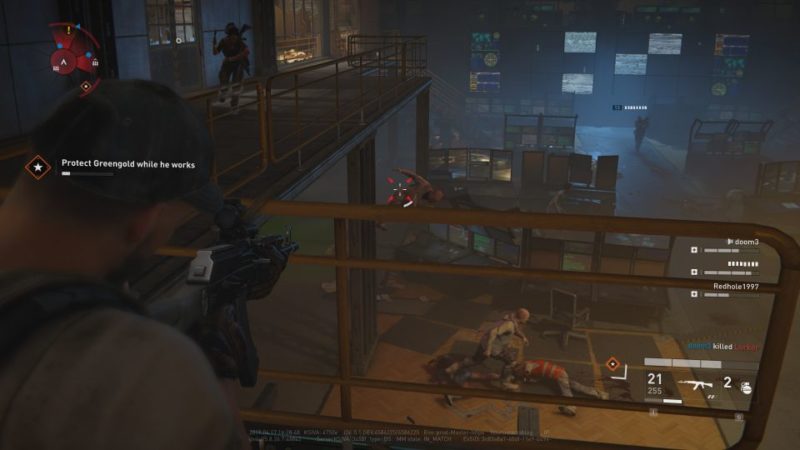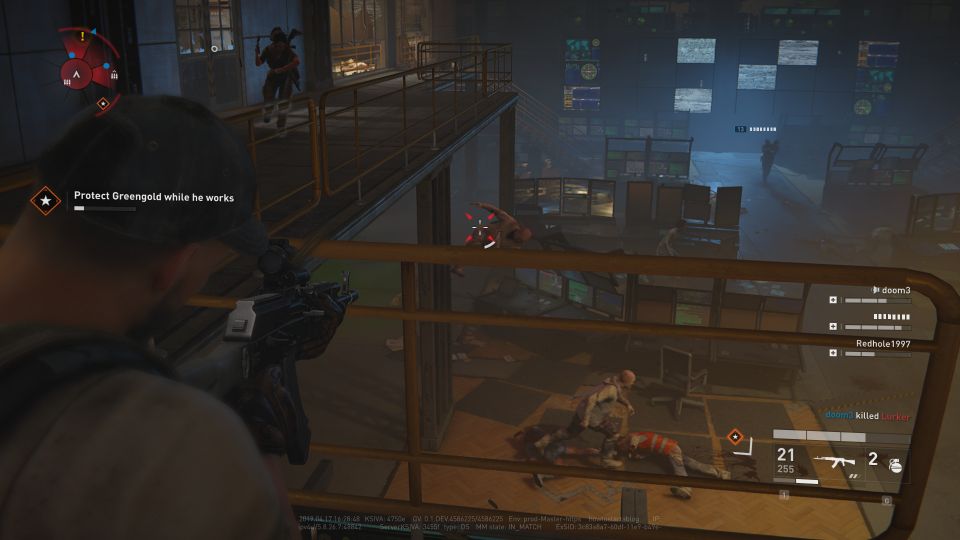 You'll have to activate the system again.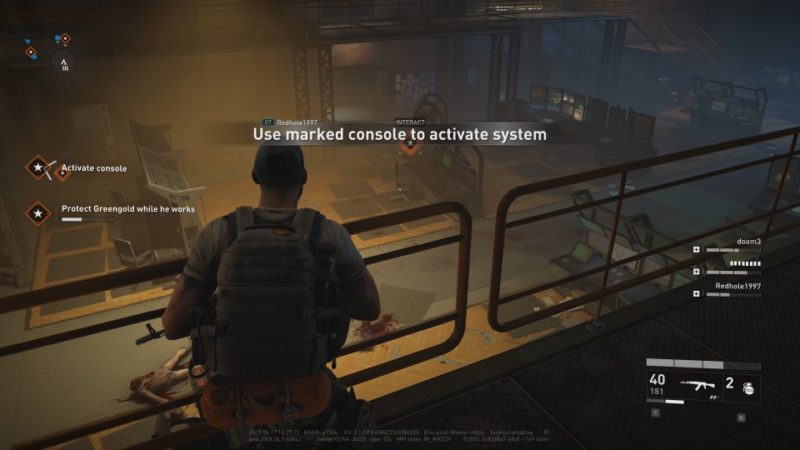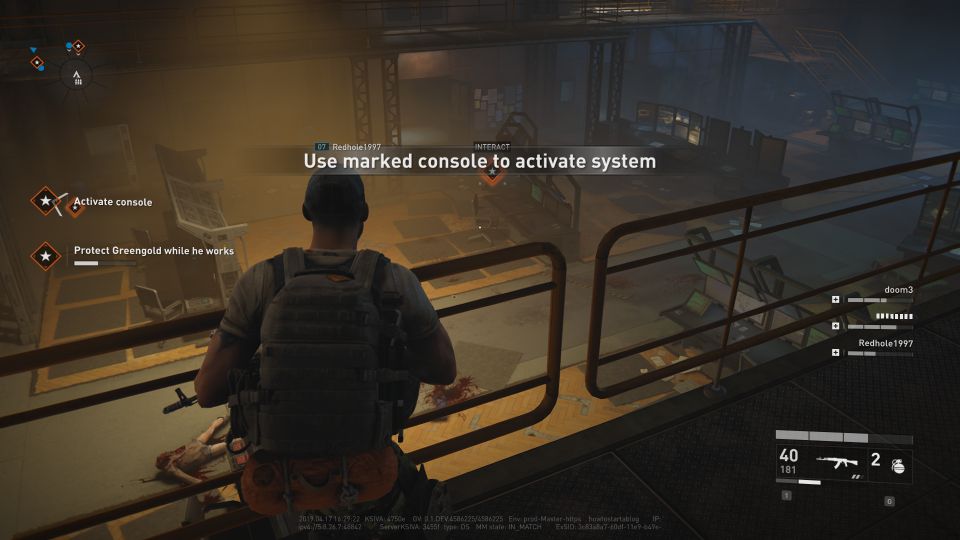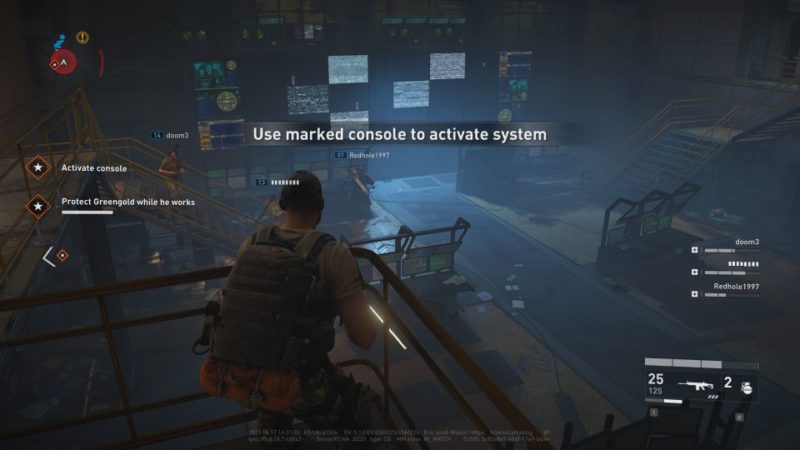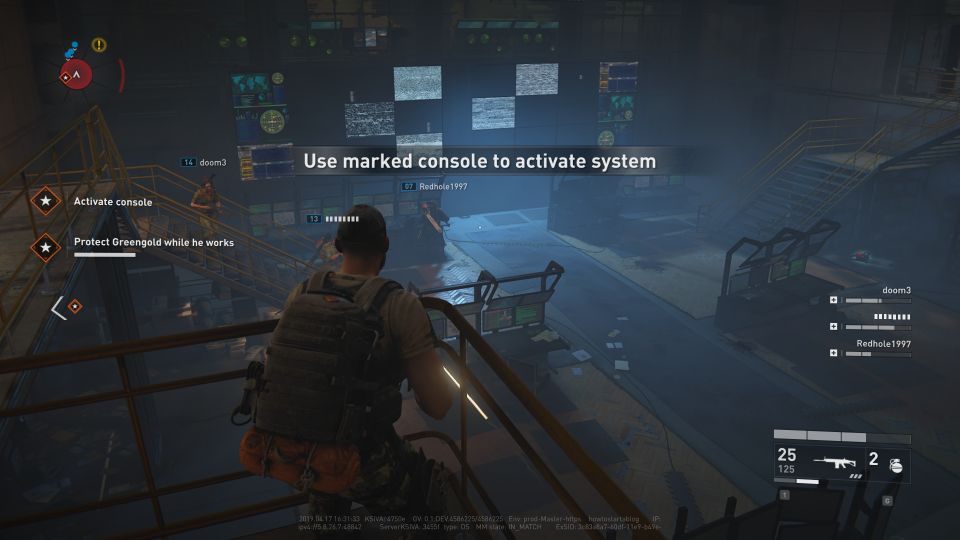 Get to the rooftop
Once Greengold is done, follow him to the rooftop.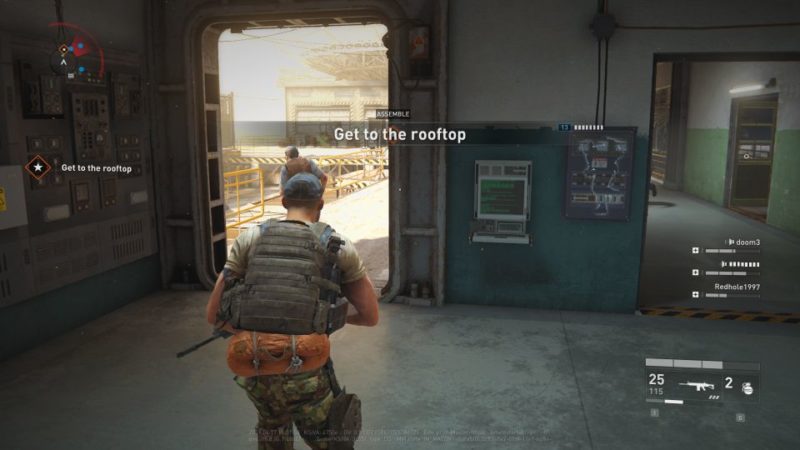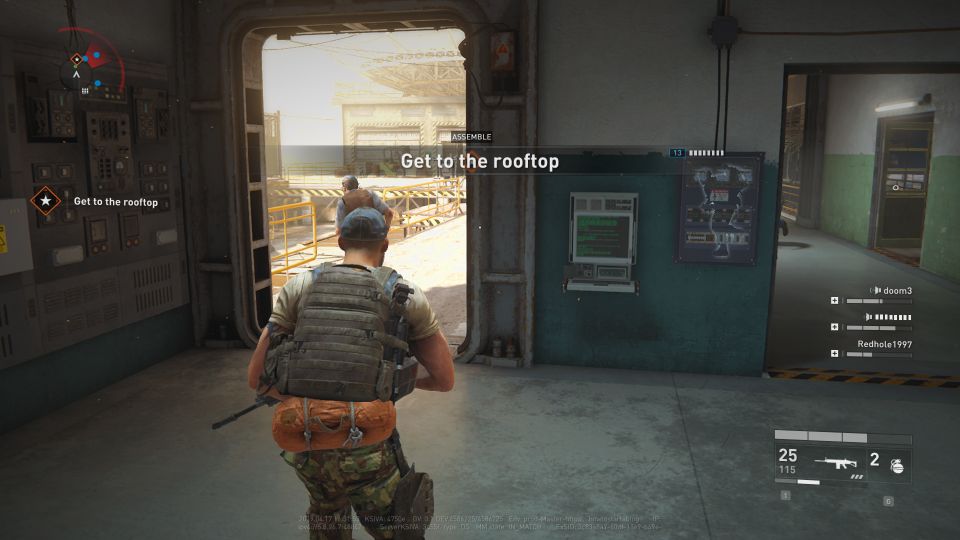 You can start grabbing the defence kits and some guns plus ammo.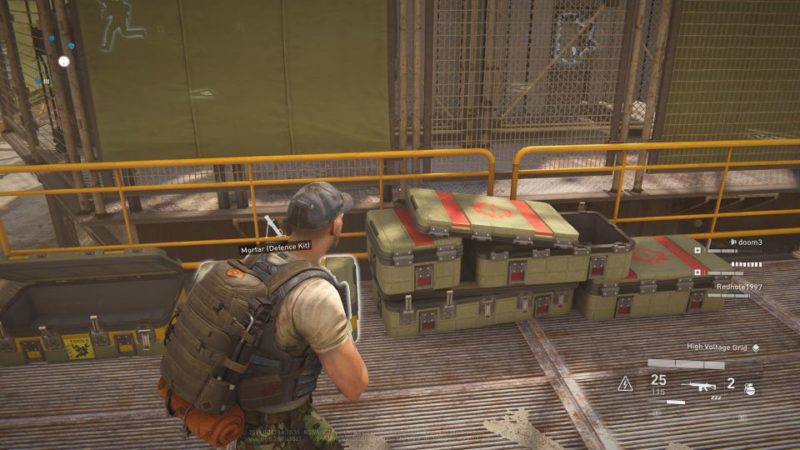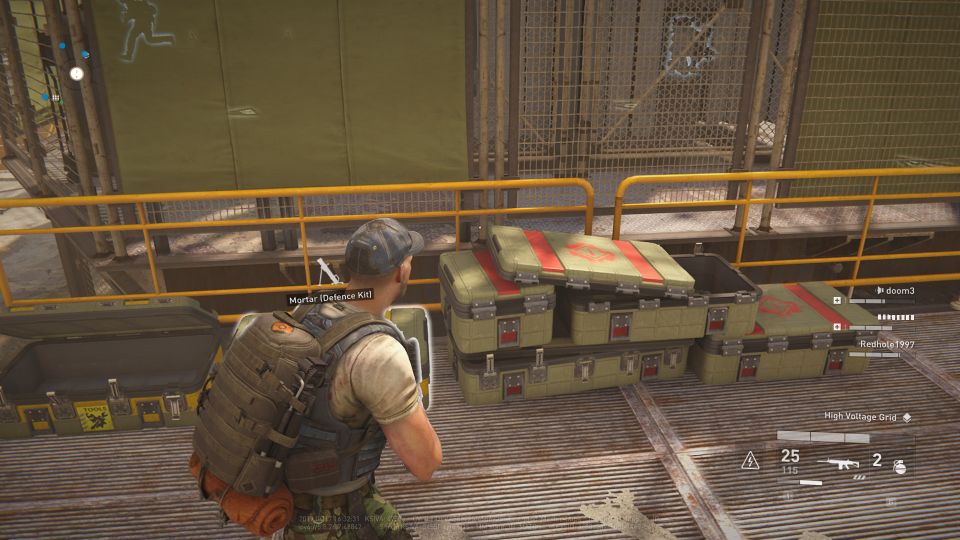 There are more weapons inside a room.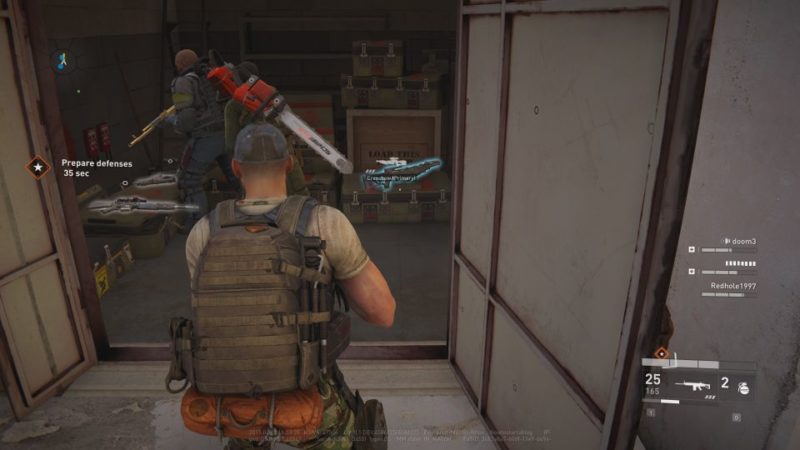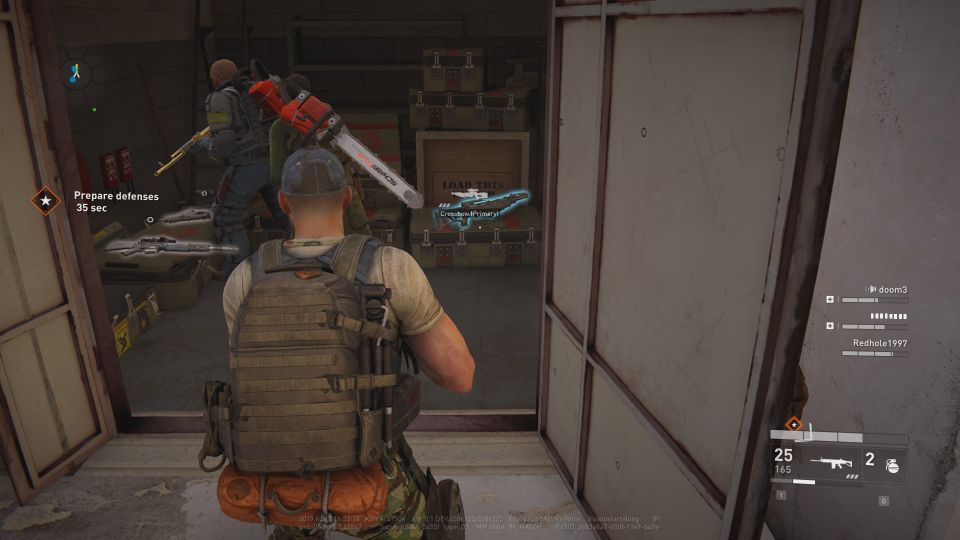 Defend position
You'll now have to defend the position by eliminating the horde of zombies. They will come from the left first.
If you have mortars or mounted machine guns, you can use them.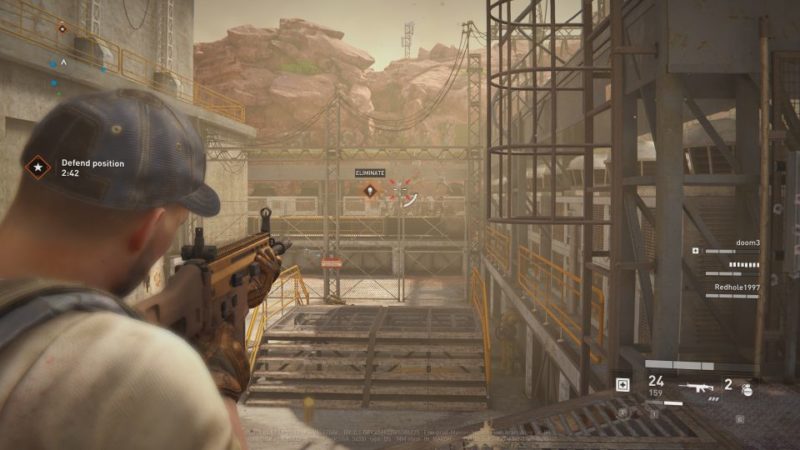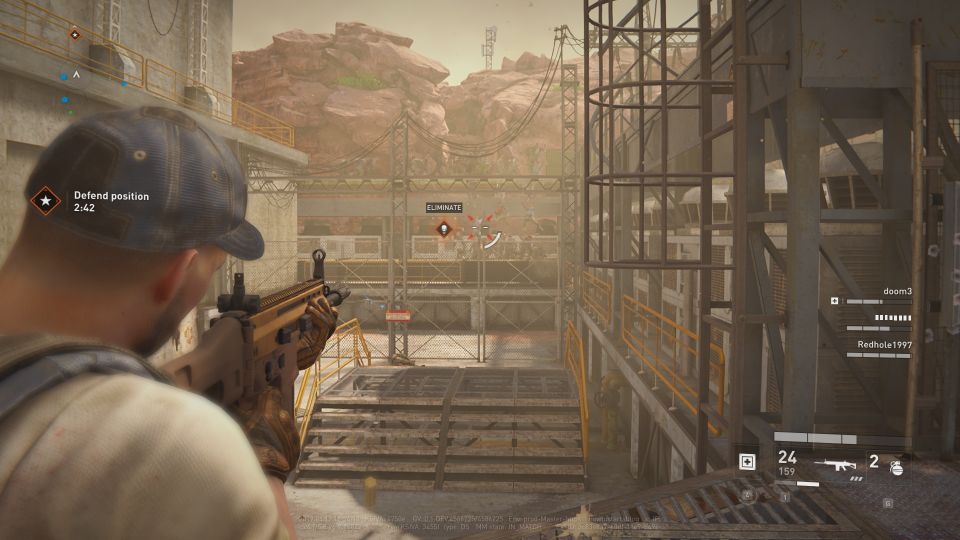 The zombies will then come from the right.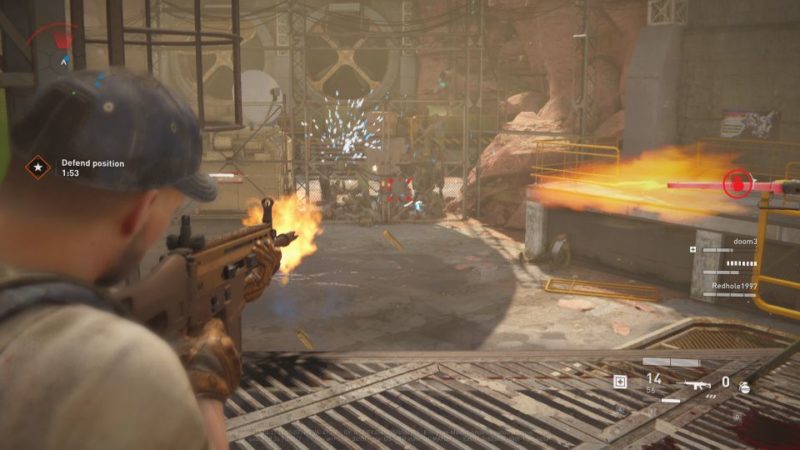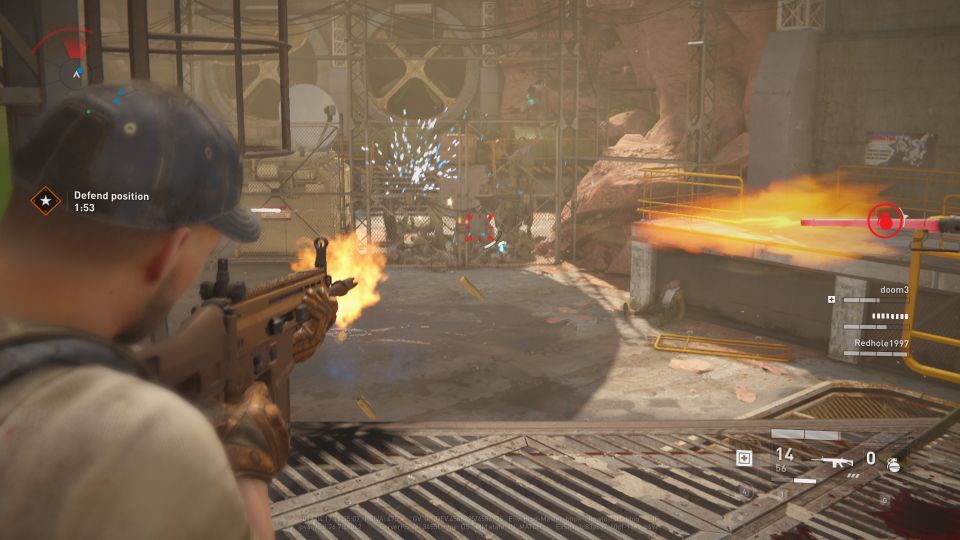 Keep killing the zombies from both left and right sides until the time is up.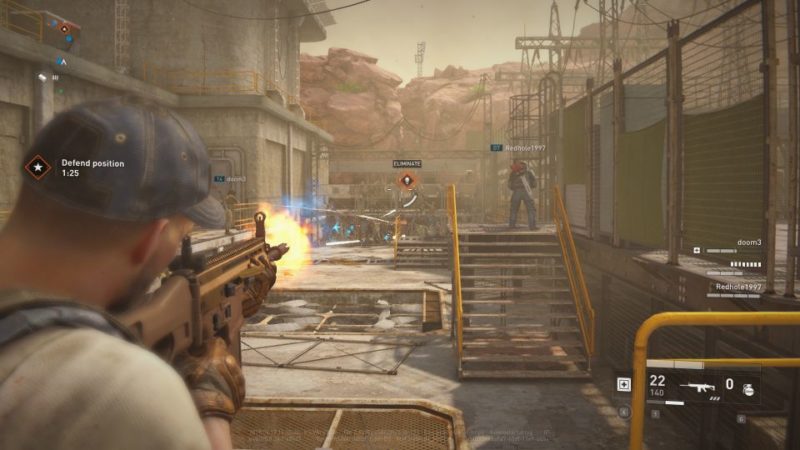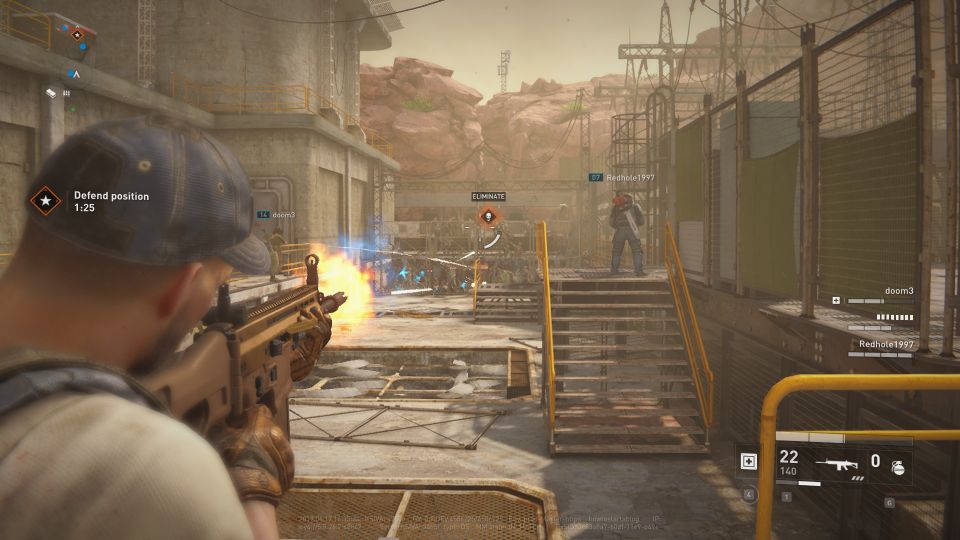 You can use this control panel to activate the blades under the ground as well, to kill some of the zombies.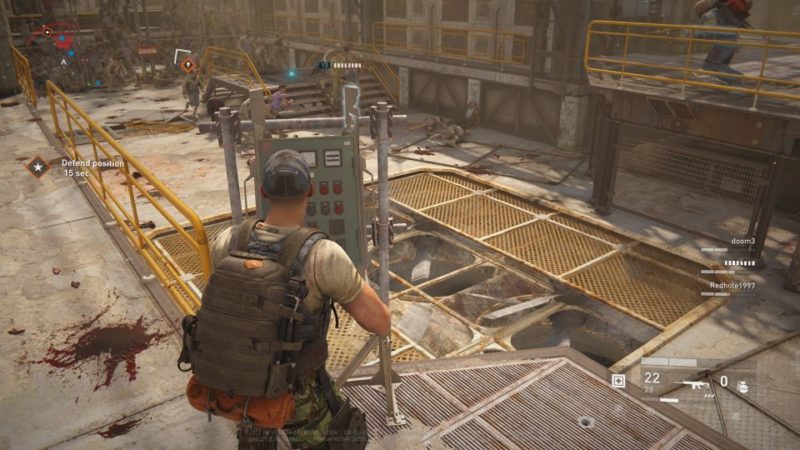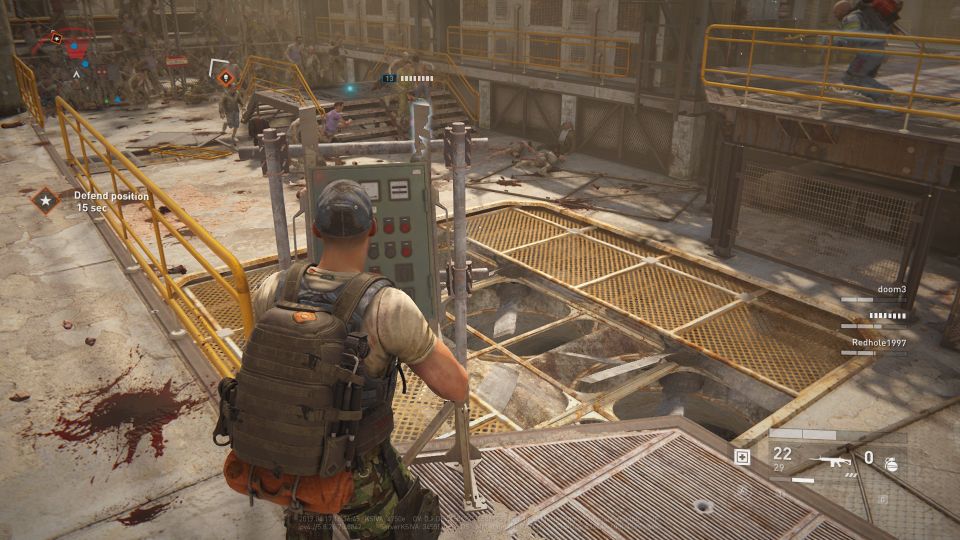 Get to the helicopter
Once the area is secure, get to the helicopter by entering this building.
The whole team has to assemble here.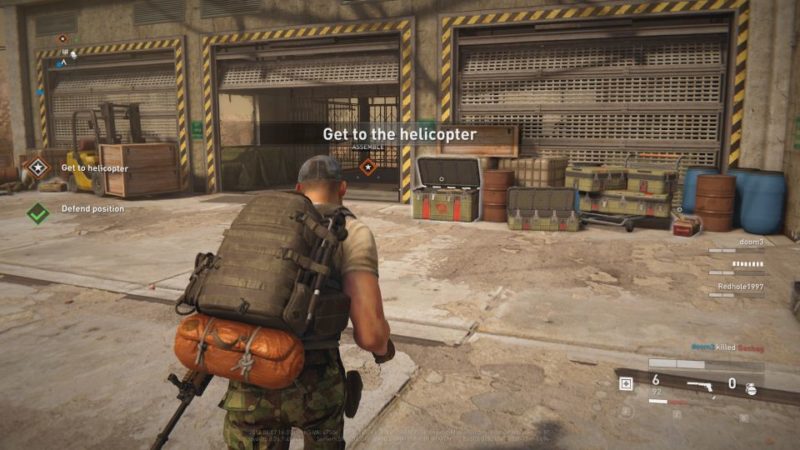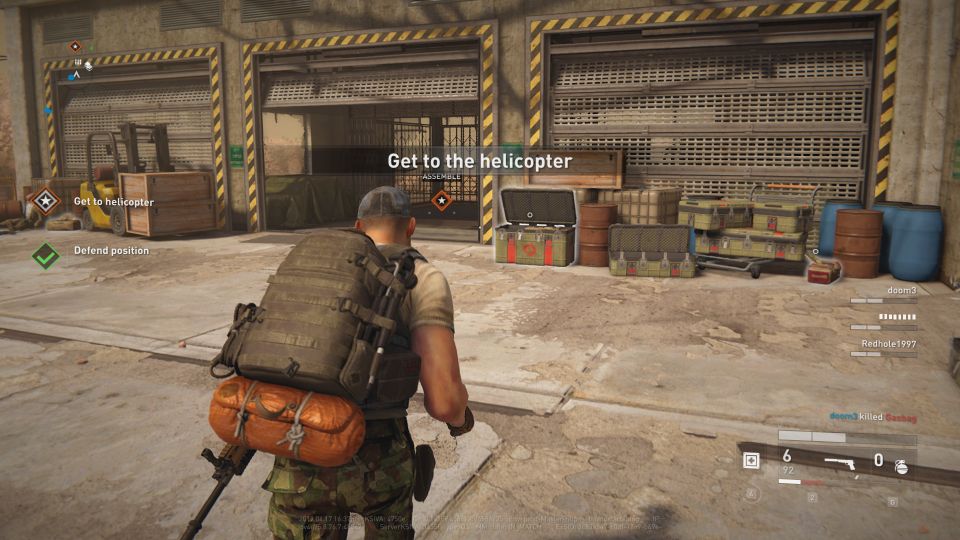 The mission completes here with the team escaping with the helicopter.
---
Related articles:
Key To The City (Moscow) – World War Z Walkthrough
A Sign From Above (Moscow) – World War Z Walkthrough
Dead Sea Stroll (Jerusalem) – World War Z Walkthrough
New York (Tunnel Vision) – World War Z Walkthrough