Super Reaper 6000 is a quest that starts in Stonetalon Mountains in Classic World of Warcraft (WoW).
Your task is to find the Super Reaper 6000 blueprints from the operators.
Here's a walkthrough of Super Reaper 6000 in WoW Classic.
To unlock the quest, talk to Ziz Fizziks who is located at the western edge of Windshear Crag (Stonetalon Mountains).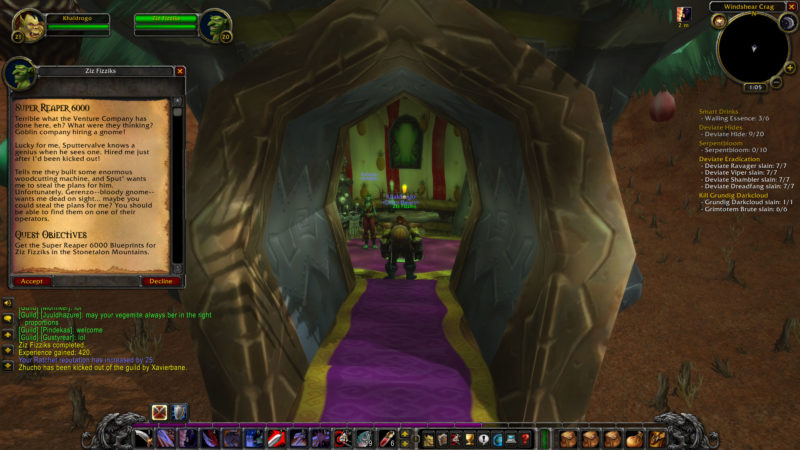 How to find the blueprint
To get the Super Reaper 6000 blueprint, you need to kill the Venture Co. Operators.
You can find them in the exact location shown in the map below, marked by the player location.
They're in Windshear Crag.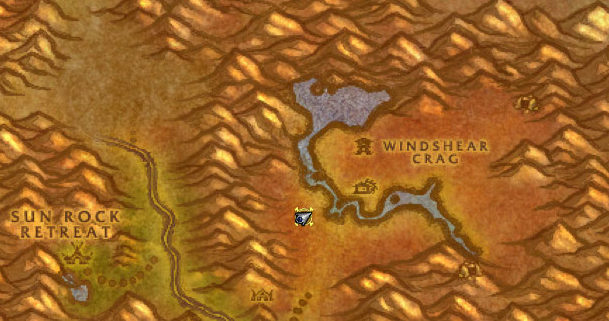 Once you're there, you should see the huge machinery. If you climb up, you will find a couple of Venture Co. Operators.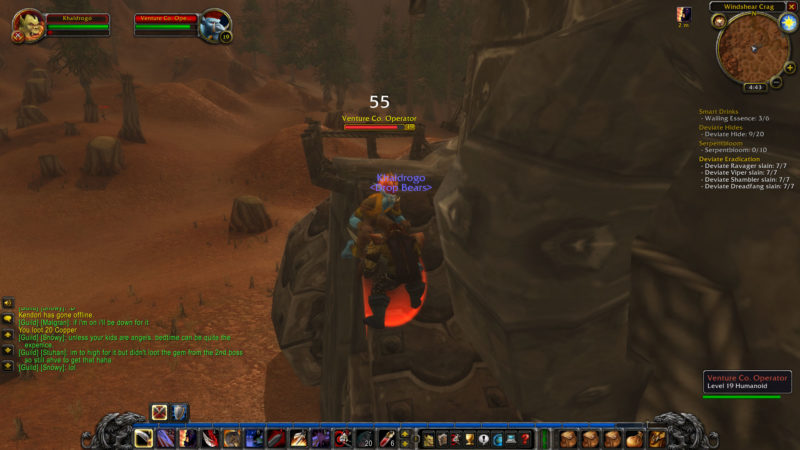 Kill them until they drop the blueprint.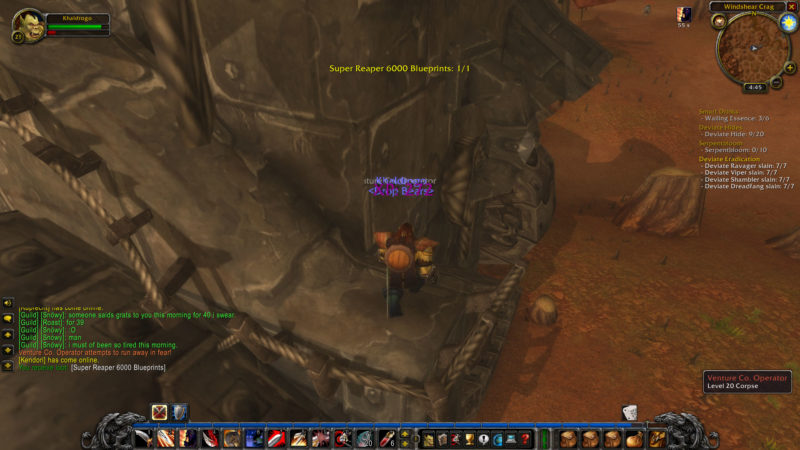 Bring it back to Ziz Fizziks to claim your reward of merely experience points and a new quest.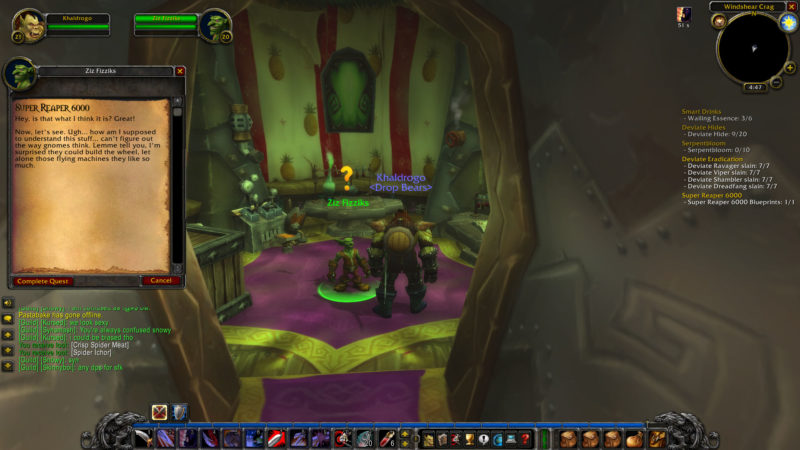 ---
Related articles:
Deviate Hides (Wailing Caverns): WoW Classic Guide
Deviate Eradication (Wailing Caverns): WoW Classic Guide
Top Resident Evil Games – Ranked From Worst To Best
Finding One's Voice: Assassin's Creed Odyssey Walkthrough
Egg Hunt Quest: WoW Classic Guide And Walkthrough
Hidden Enemies (Ragefire Chasm): WoW Classic Guide
Centaur Bracers: WoW Classic Walkthrough And Guide