Stranger in a Strange Land is the first main mission in The Outer Worlds.
Your task is to look for Captain Hawthorne and eventually find a way to power up the ship.
Here's a walkthrough of Stranger In A Strange Land in The Outer Worlds.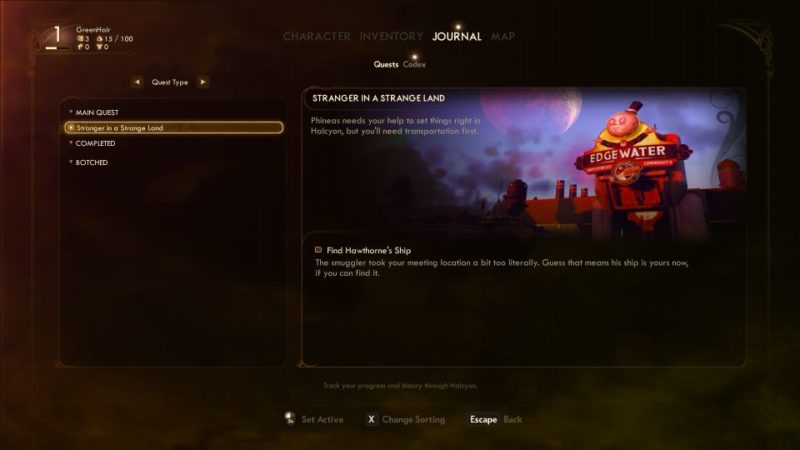 After landing, you'll have to find Hawthorne. Unfortunately, the pod fell on Hawthorne and killed him.
You'll then need to look for his ship. Along the way, you'll be taught how to crouch and sneak past some creatures.
Talk to the guard
You'll finally reach a wounded guard here. Talk to him to get a weapon. You can persuade him.
Once you have the pistol, destroy the barrier blocking the way.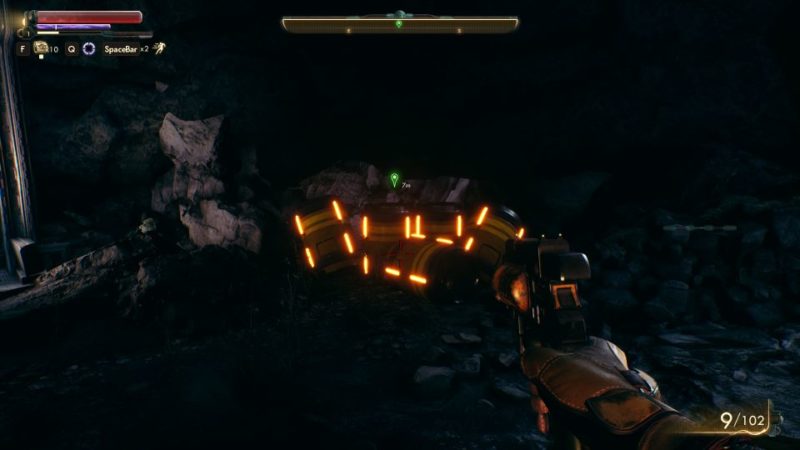 Take out the marauders
Along the way, you'll come across marauders. You can take them out by shooting the explosives and focusing on head shots.
Convince the guards
You'll then reach two guards outside the ship.
Convince them to follow you and defeat the marauders.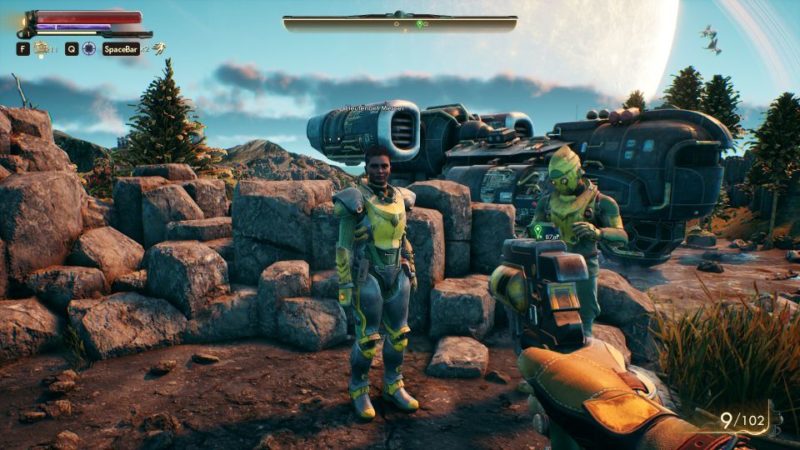 If you persuade them, they'll help you.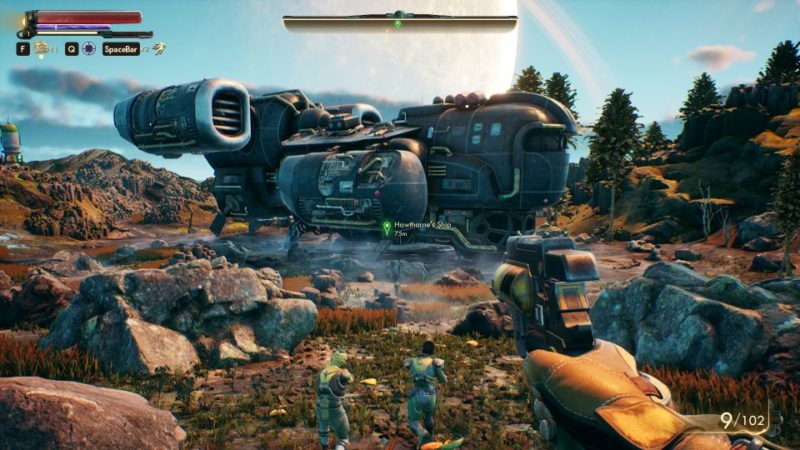 Enter the ship
Next, enter the ship.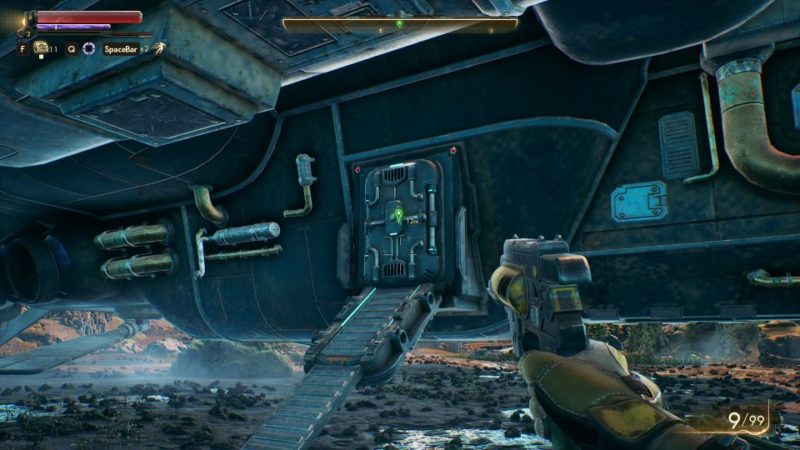 Once you're in, turn right and you'll find the ship's terminal (ADA).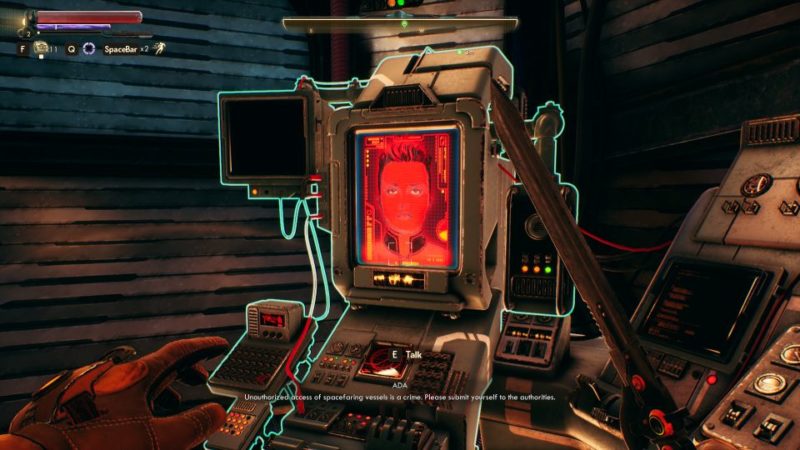 During the conversation, convince ADA that you're now Captain Hawthorne.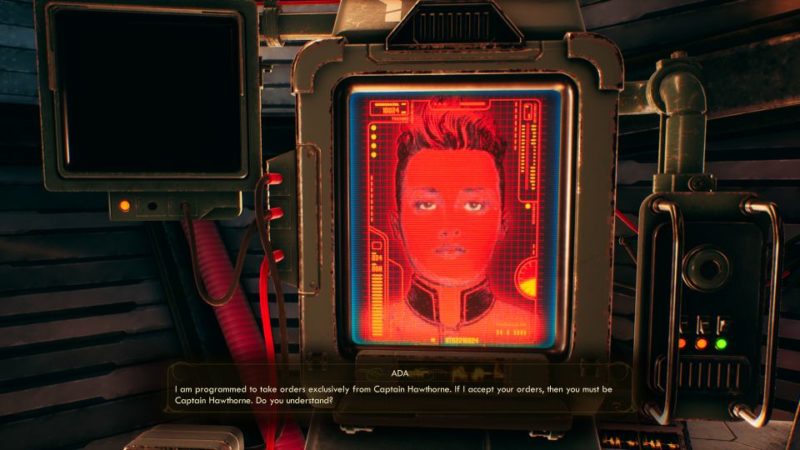 Lie to Lieutenant Mercer
After exiting the ship, Mercer from earlier will interrogate you. You can lie to her that you're just an inspector.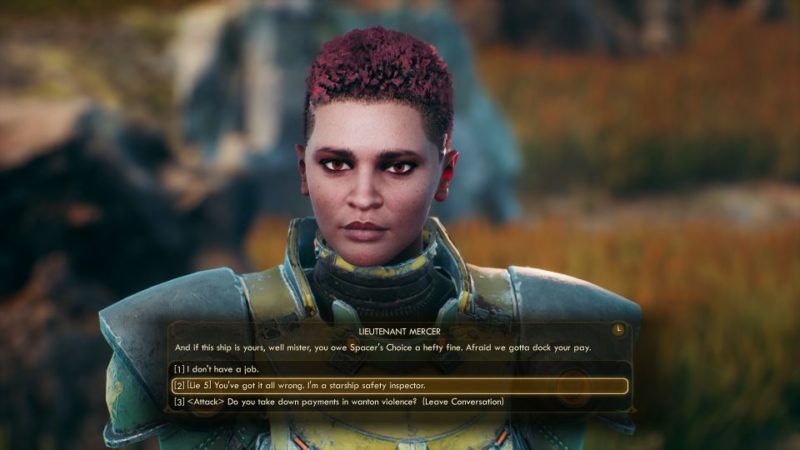 Head to Edgewater
Your next objective is to find a power regulator for the ship. To do so, you have to go to Edgewater which is the nearby town.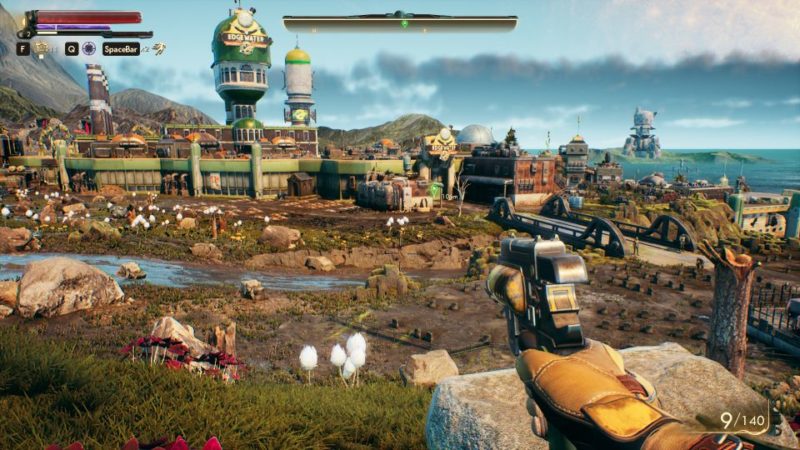 At the bridge outside the entrance, you'll meet this guy Silas. He'll tell you to meet Reed Tobson, the guy who runs this place.
Enter Edgewater.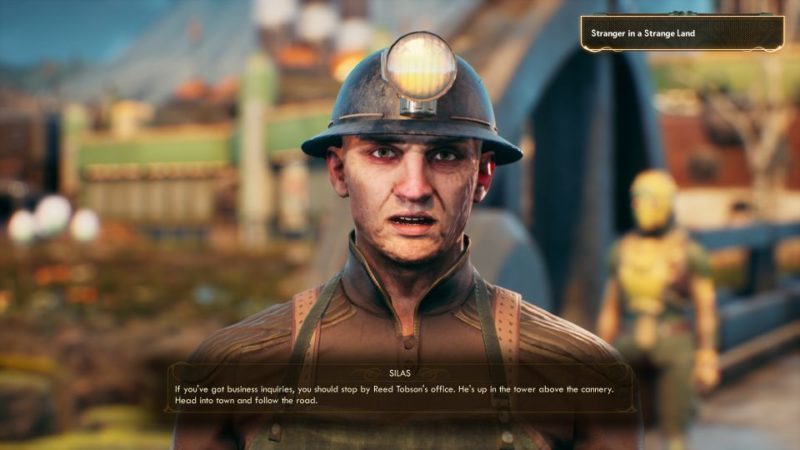 Meet Reed
You can find Reed at the location shown below. He is inside the Saltuna Cannery main building.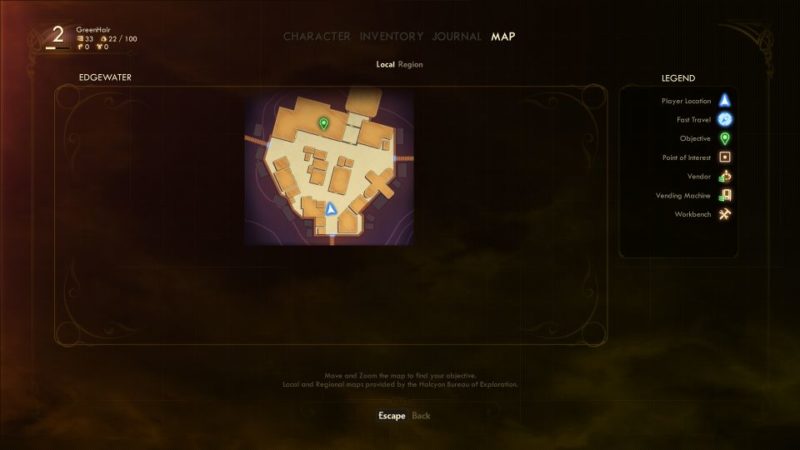 Enter the building and head to the elevator. Use the elevator.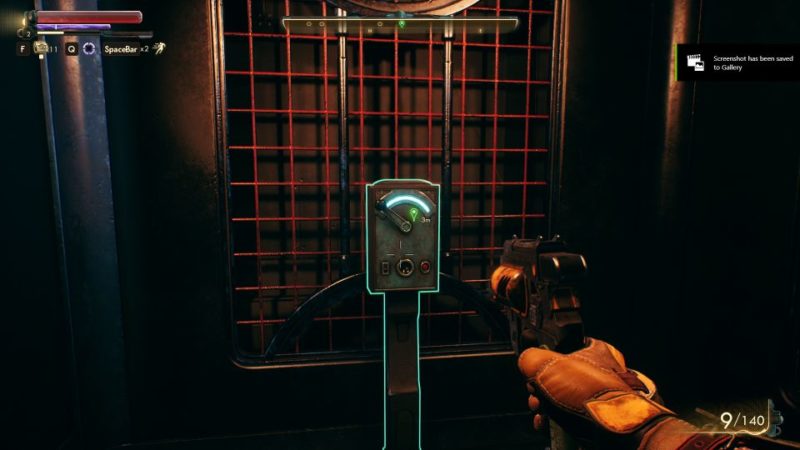 Reed will be waiting upstairs. A cutscene will trigger.
Tell Reed that you need a power regulator and a new main quest will begin – Comes Now The Power.
You will also be introduced to Parvati, who you can convince to join you as a companion.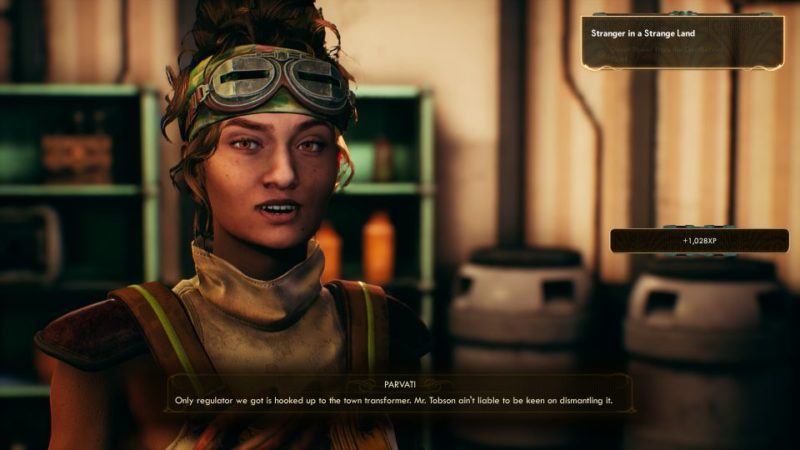 Get the power regulator
This quest is somewhat mixed with the other quest – Comes Now The Power.
You should do the other quest first. Once you have redirected power, you need to pick up the power regulator from Botanical Lab or Edgewater.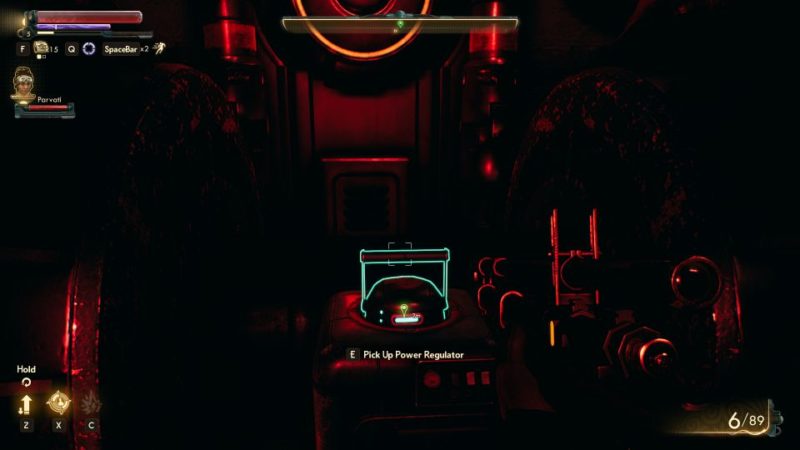 Go back to the ship
Head back to the ship once you have the power regulator.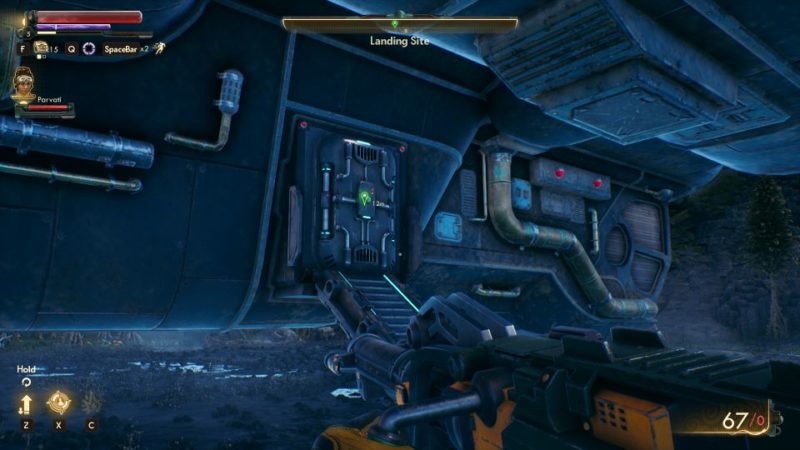 Go to the terminal again.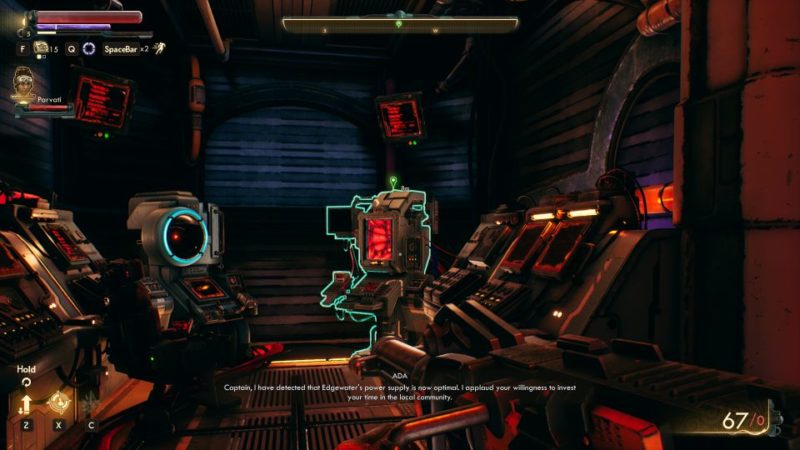 Fix the power regulator
You'll then be asked to fix the power regulator. Head to the room above the crew quarter. There'll be a place to insert the regulator.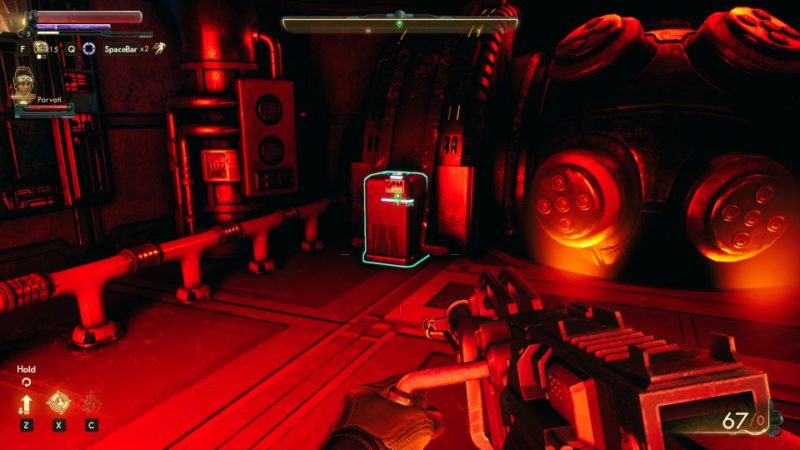 Head back to the terminal once you've fixed the regulator.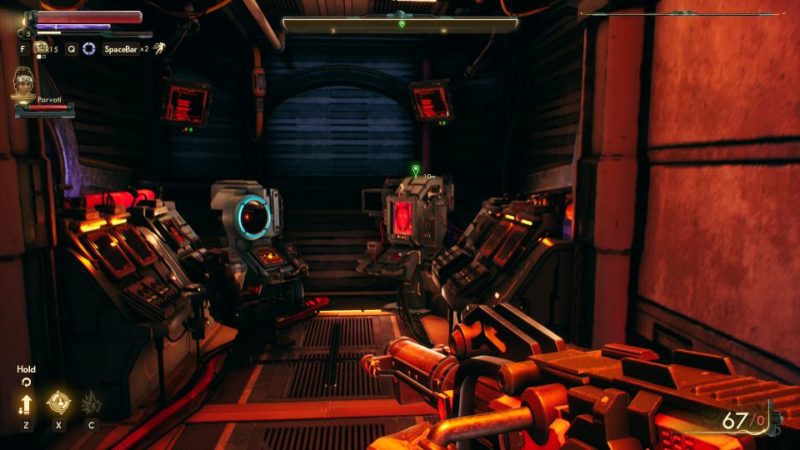 Leave on your ship
After you've done the quests in the area, you can leave this world.
You'll then be allowed to navigate to more worlds.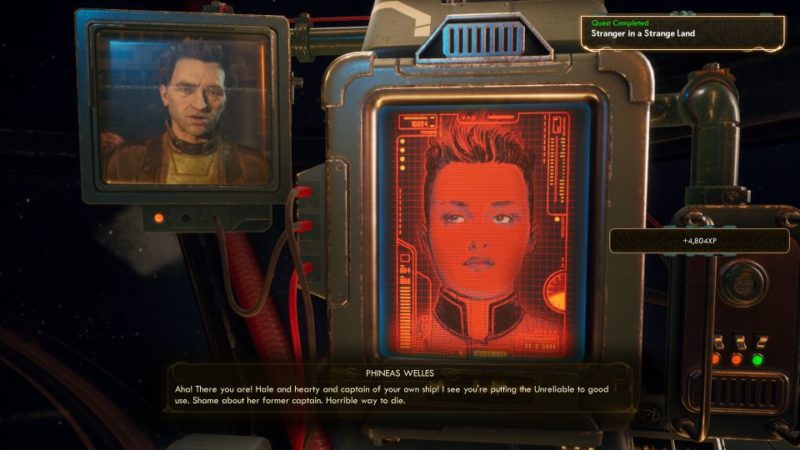 ---
Related articles:
Worst Contact: The Outer Worlds Walkthrough
Die, Robot: The Outer Worlds Walkthrough
A Small Grave Matter: The Outer Worlds Walkthrough
The Frightened Engineer: The Outer Worlds Walkthrough
The Illustrated Manual: The Outer Worlds Walkthrough
A Few Kindred Spirits: The Outer Worlds Walkthrough
Bloody Harvest (Descend Into Heck) – Borderlands 3 Walkthrough