Star-Crossed Troopers is a companion quest by Nyoka in Obsidian's The Outer Worlds.
Your task is to help Nyoka look for closure regarding her old team.
Here's a walkthrough of Star-Crossed Troopers in The Outer Worlds.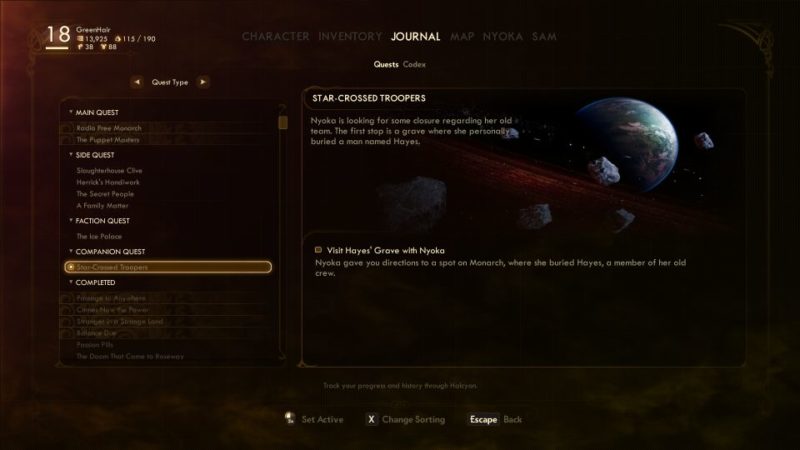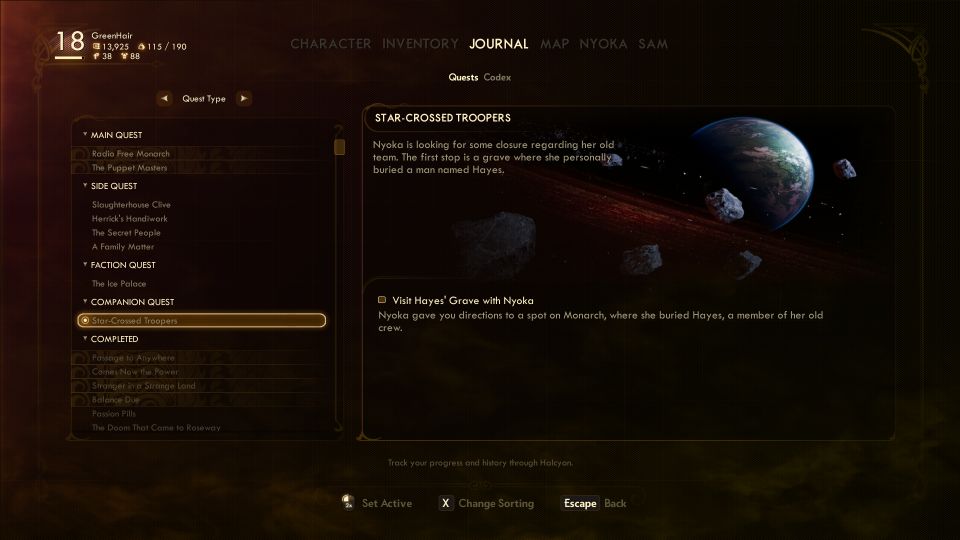 Go to Hayes' grave
Your first objective is to head to Hayes' grave. The location is shown below marked by the green objective symbol.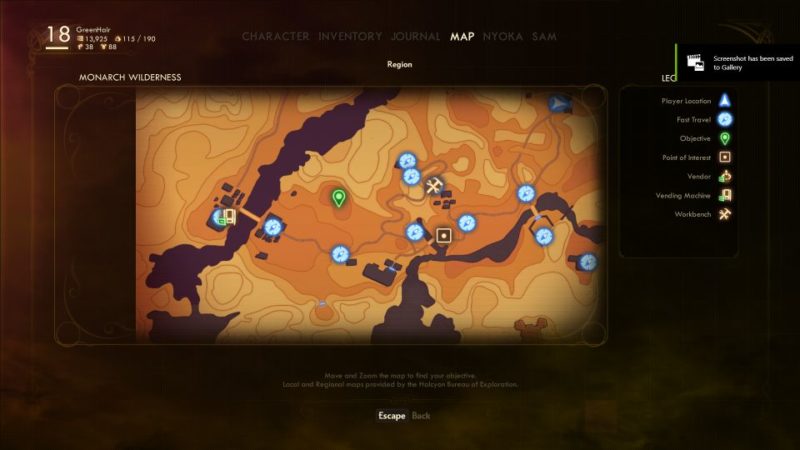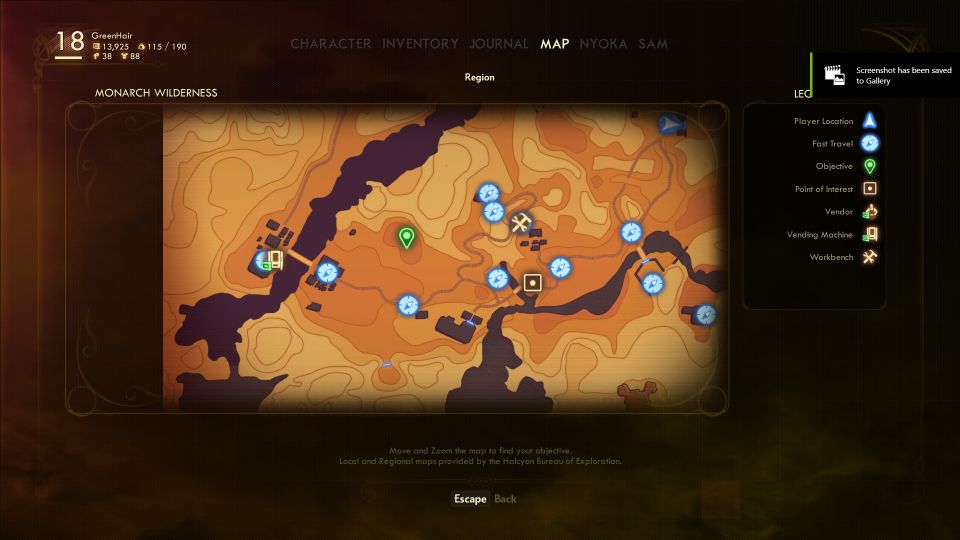 When you arrive, you'll encounter some raptidons. Take them out.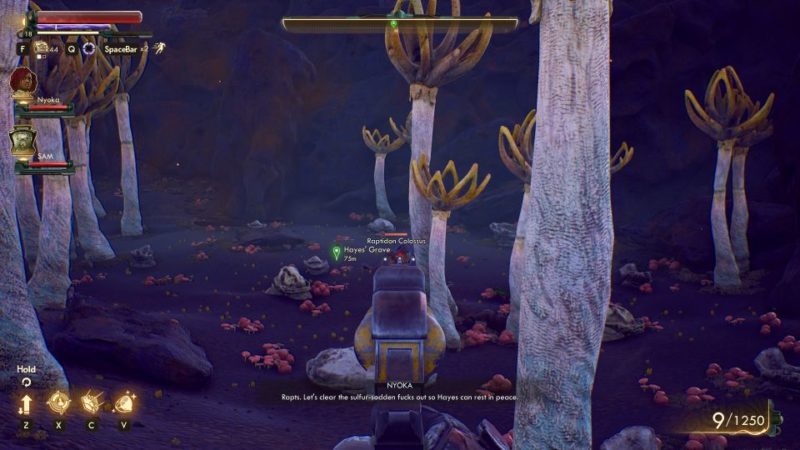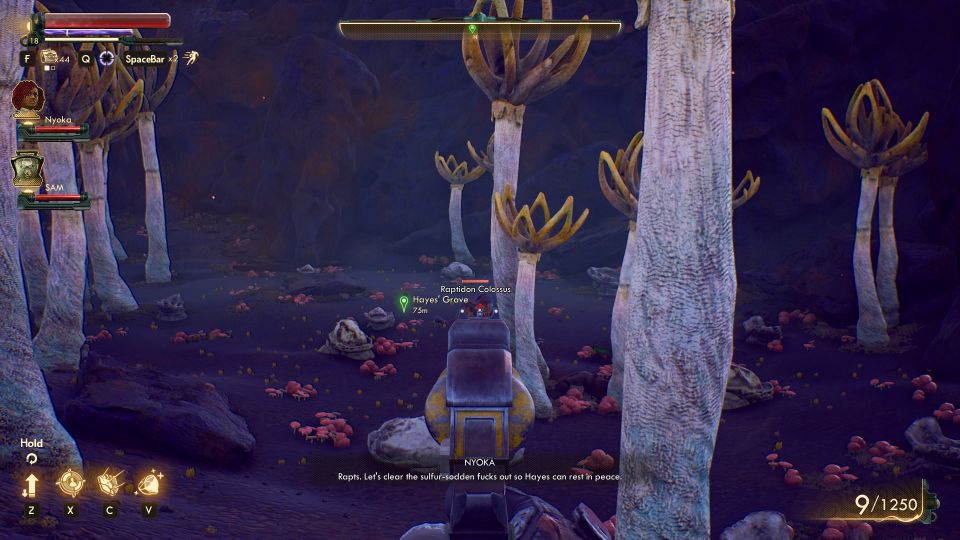 Examine the grave for Hayes' medallion.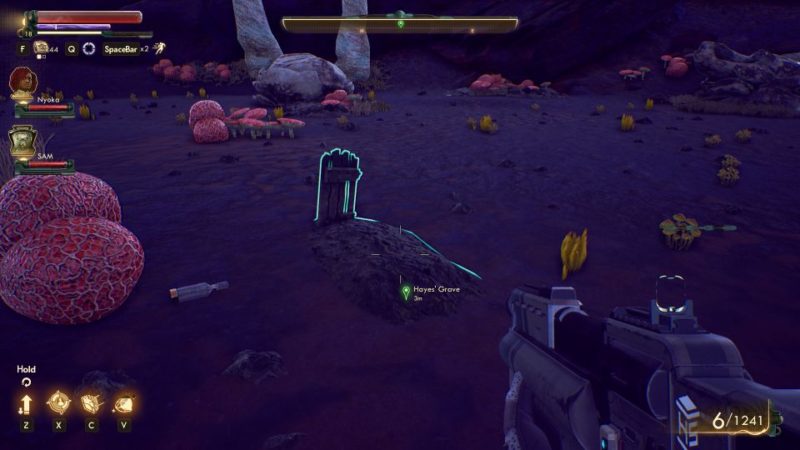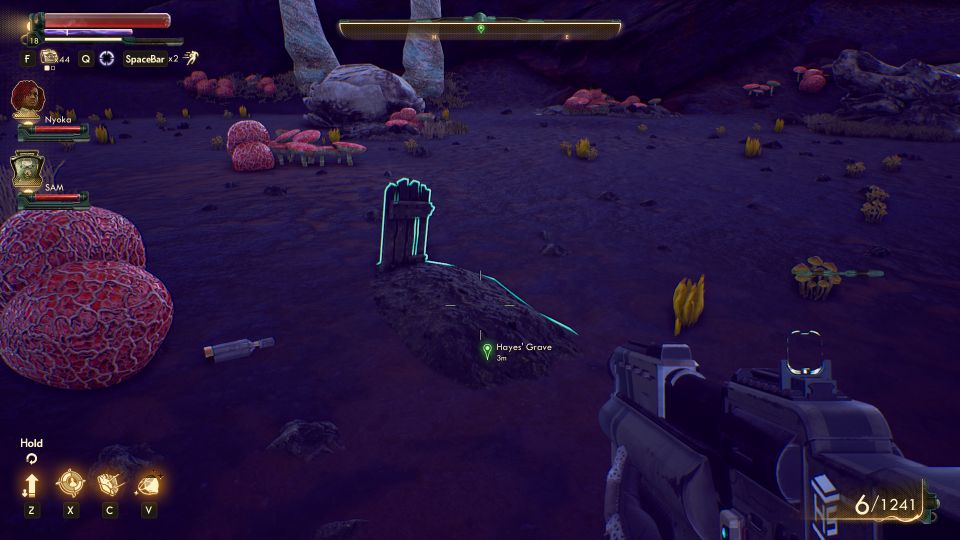 Give the medallion to Nyoka to proceed.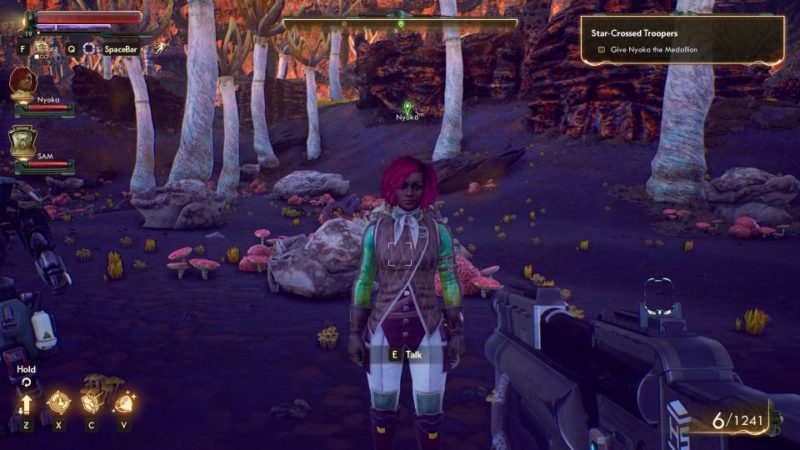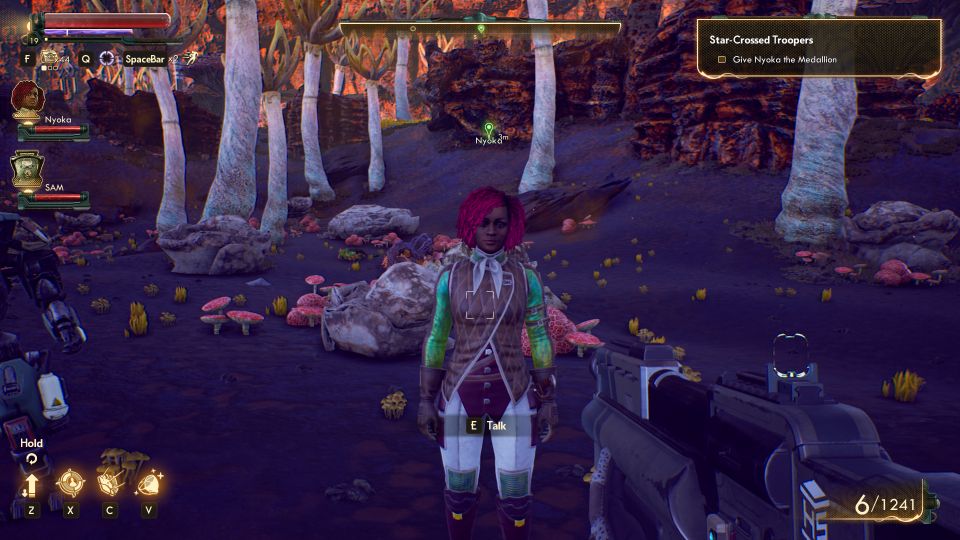 Talk to Hiram
Next, you need to go to Devil's Peak Summit.
The location is shown in the map below.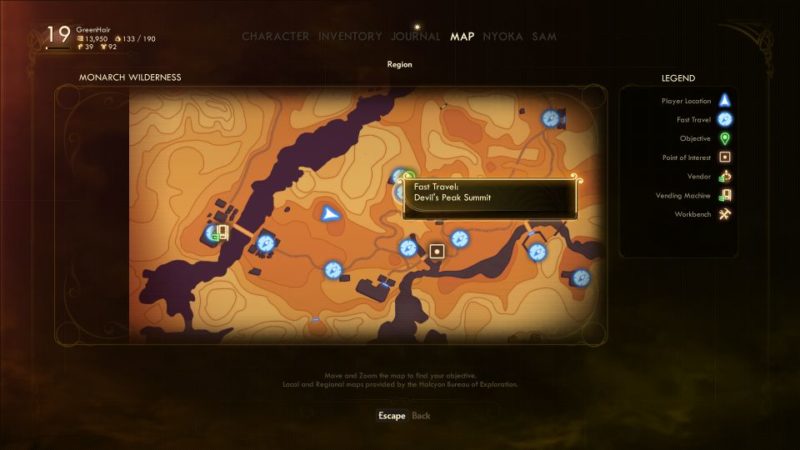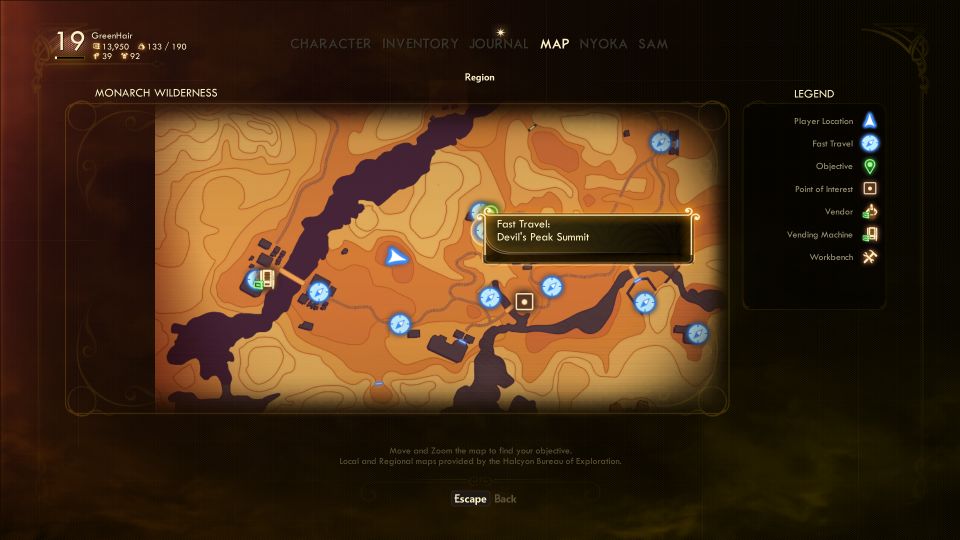 Speak to Hiram Blythe who is located at the top floor of the building. The best entrance is the Devil's Peak Relay.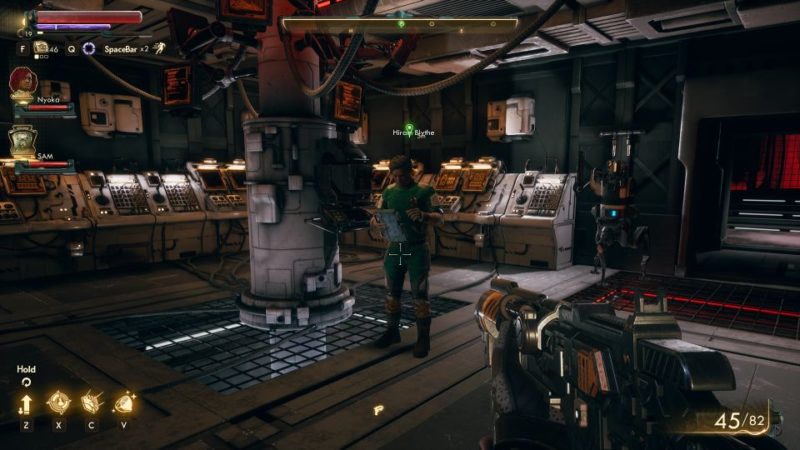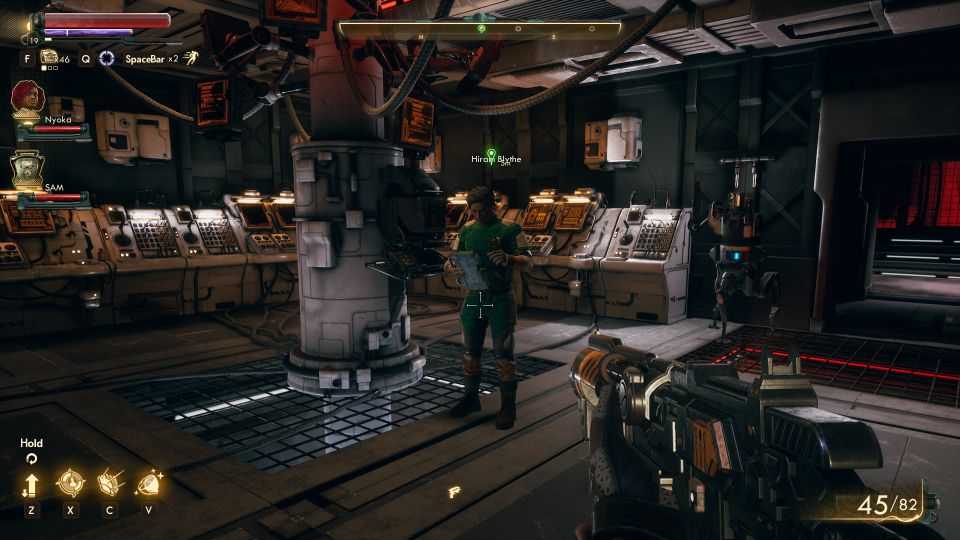 Ask Hiram for a favor on behalf of Nyoka.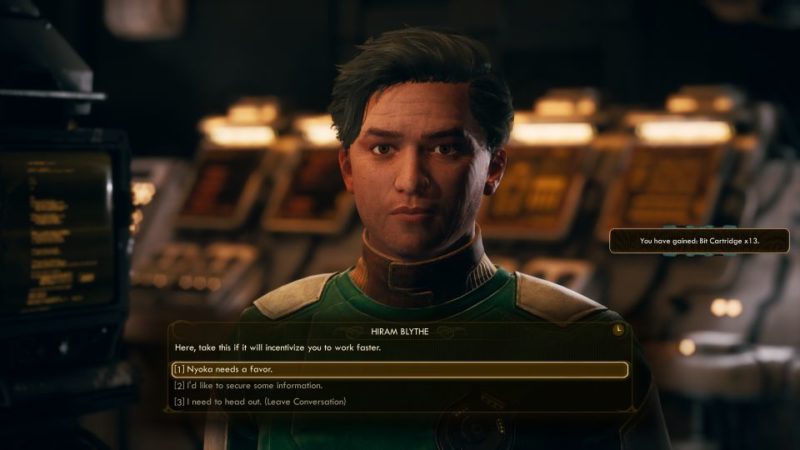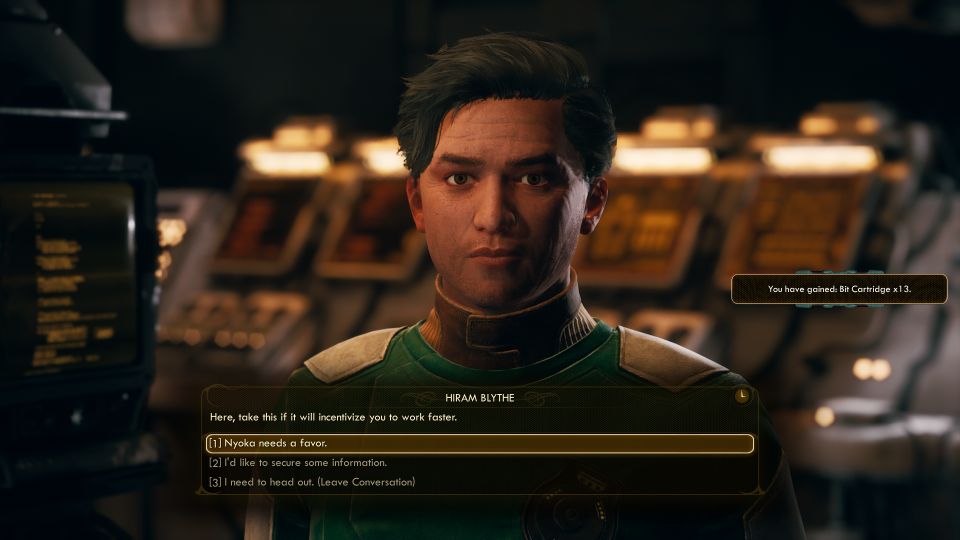 You can persuade, intimidate or lie to him to get help.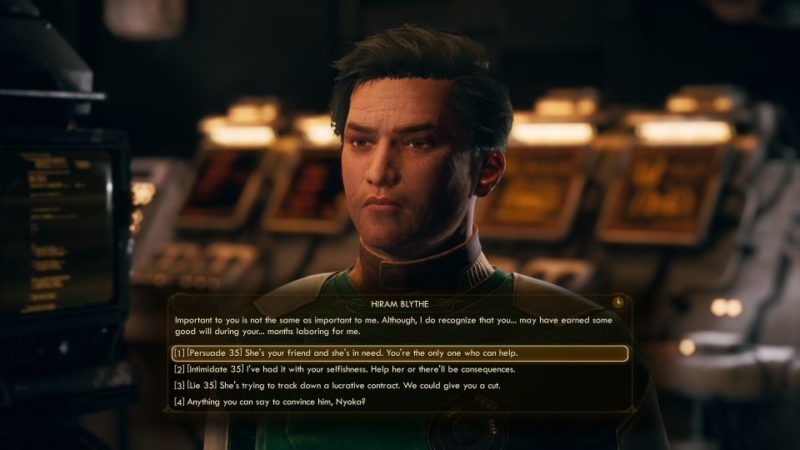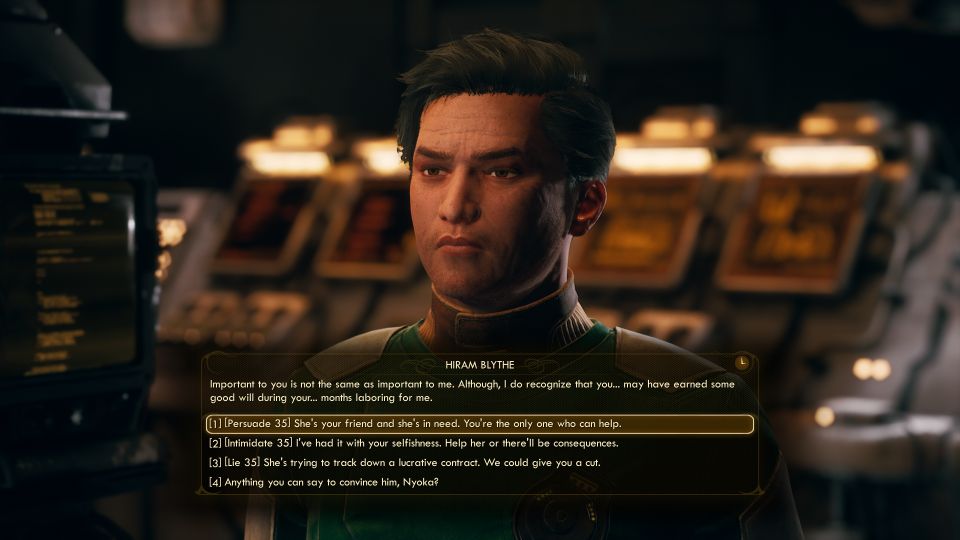 Reach Edgewater
Your next location is Edgewater. Go to Terra 2 and choose the Edgewater Landing Pad.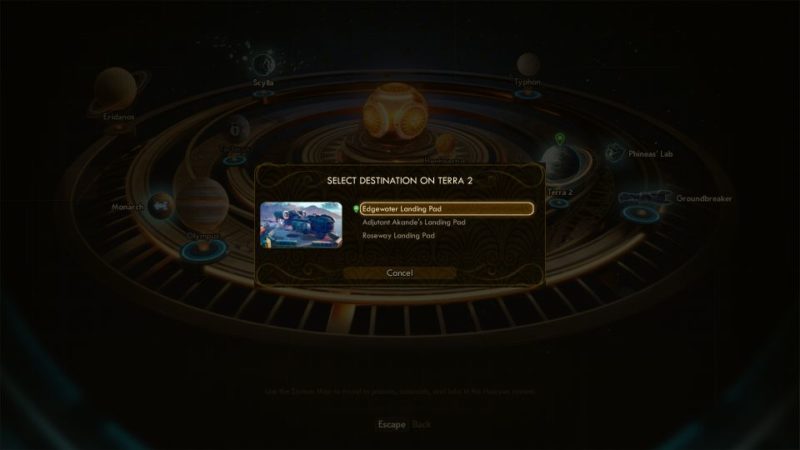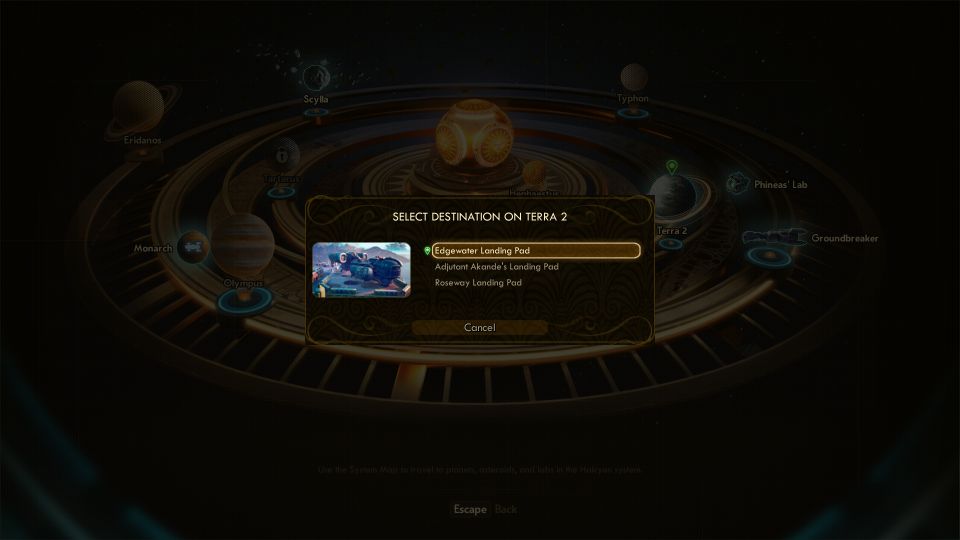 Look for Rebekah and Anders
You will find Rebekah and Anders at the location shown below. It is west of the power plant.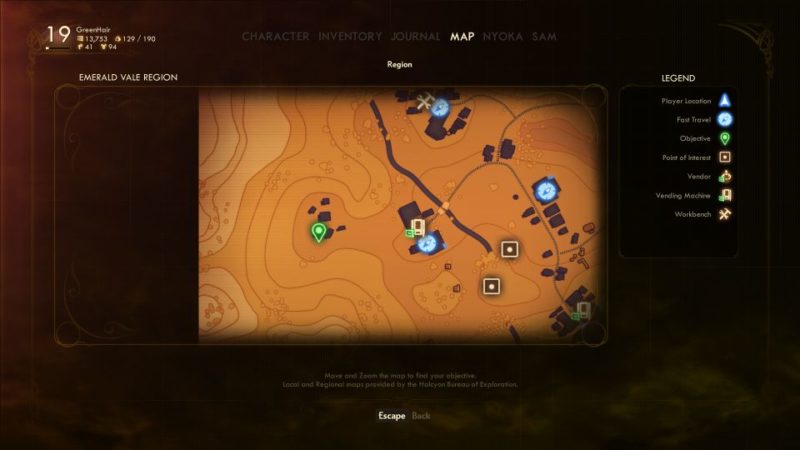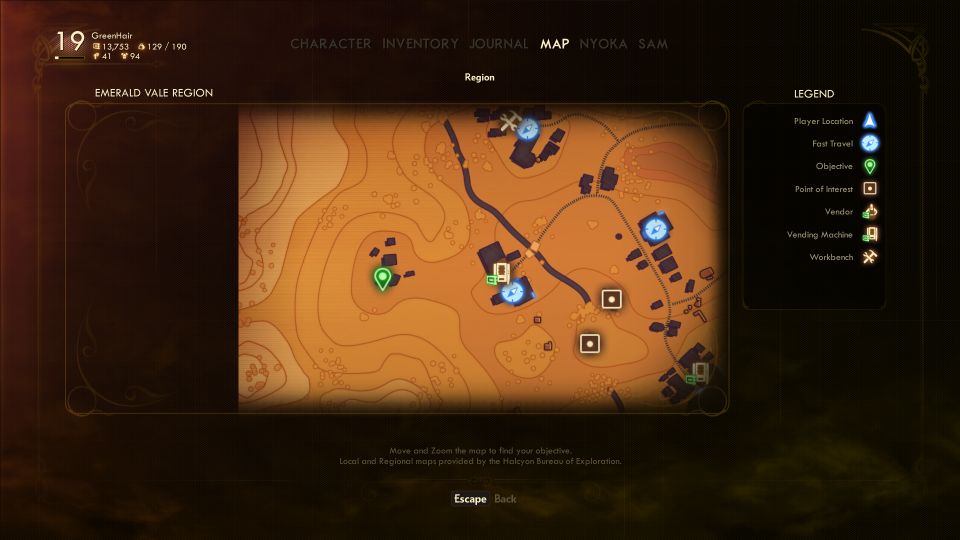 There will be creatures along the way.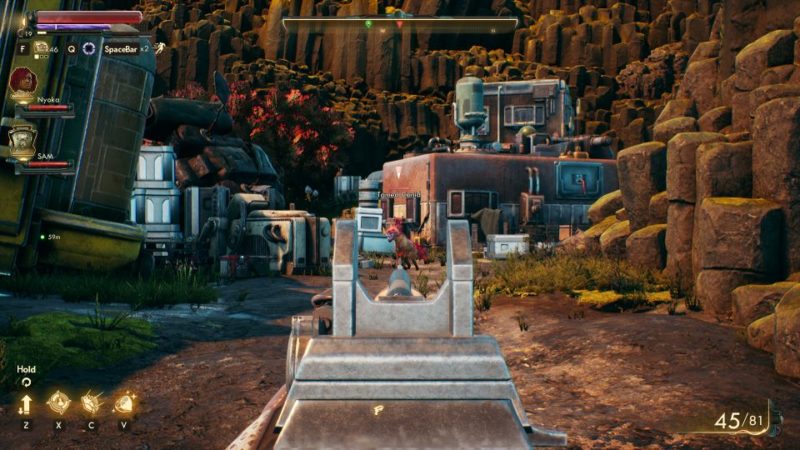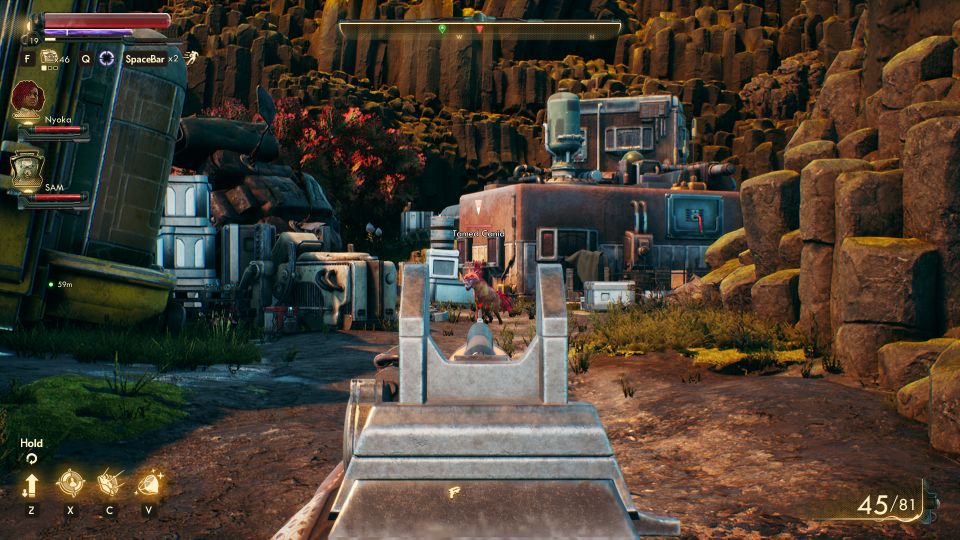 To enter the building, examine the keycard panel and Nyoka will open the door.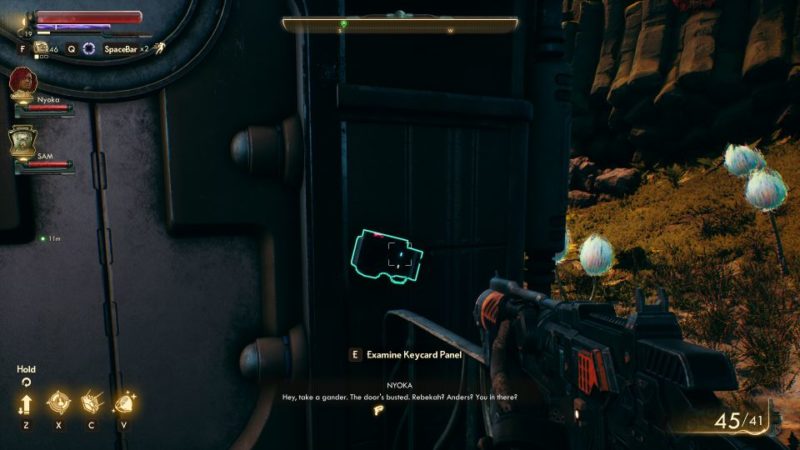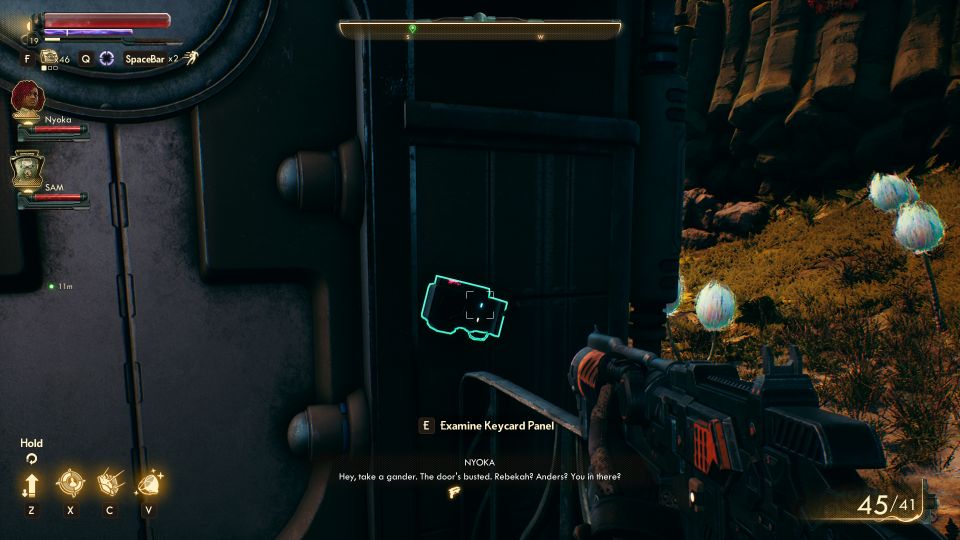 Enter the building and you'll find Rebekah and Anders both dead.
Examine their bodies to get their medallions.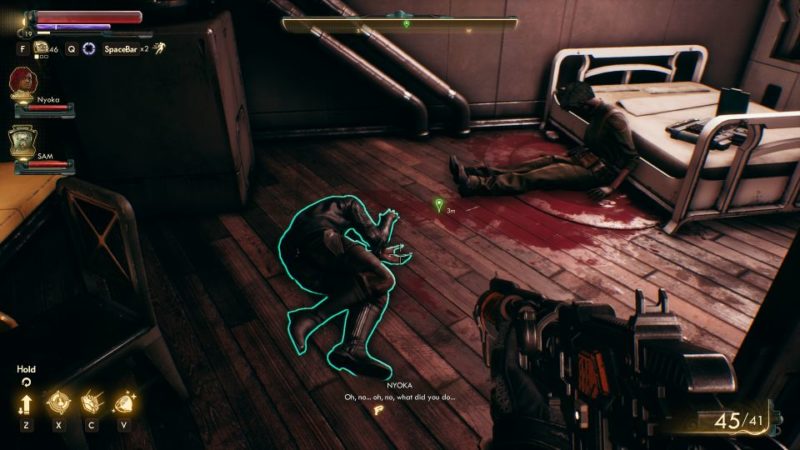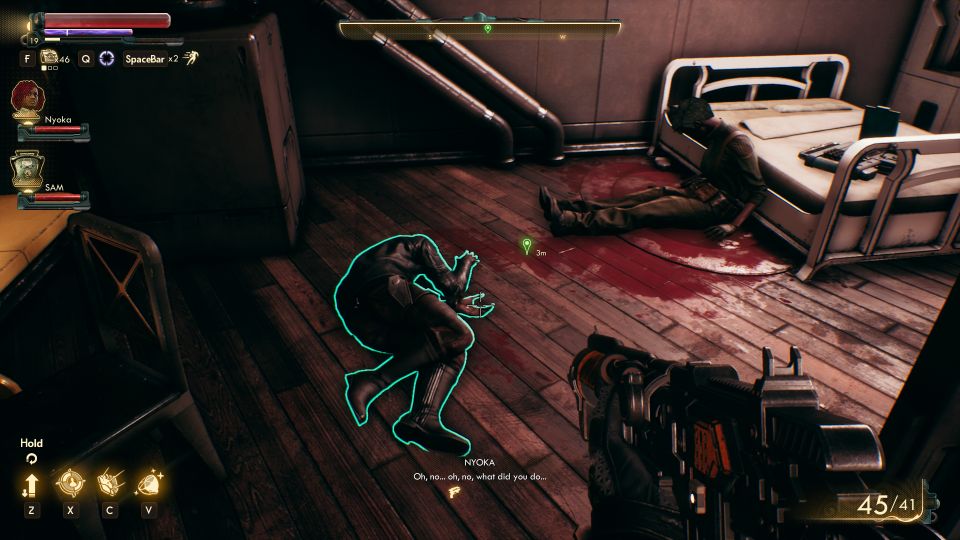 Pass the medallions to Nyoka.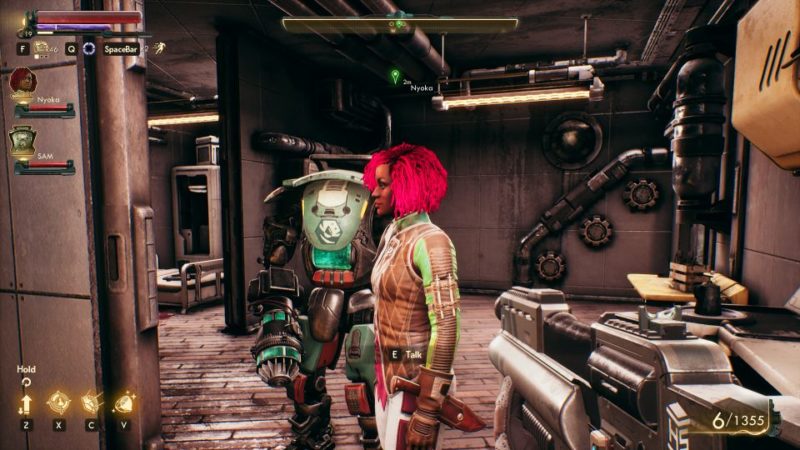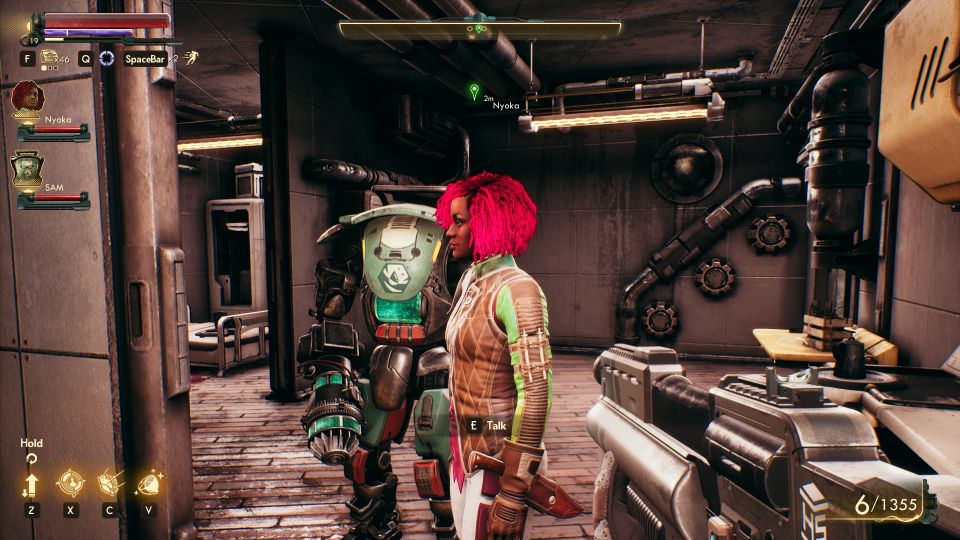 Go to Scylla
Your next destination is Scylla. Head towards the landing pad.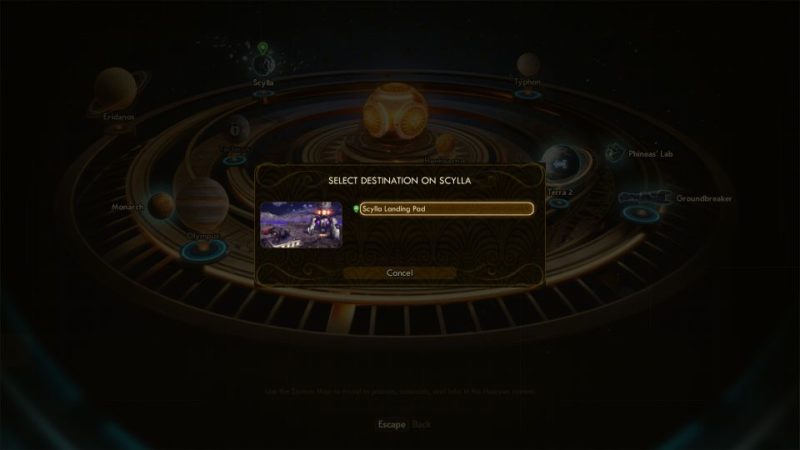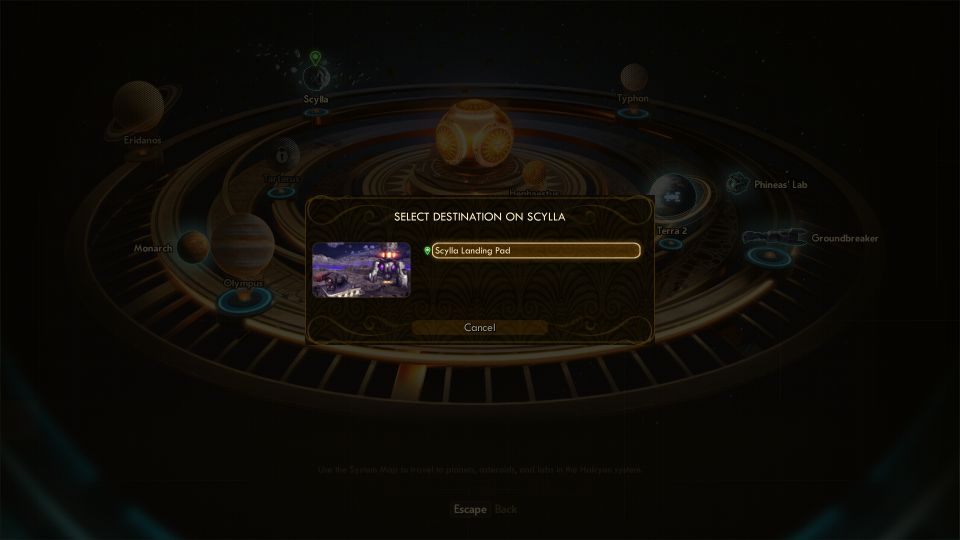 Collect 3 Pheromone Glands
Your objective here is to collect three pheromone glands from Pungent Primals. The glands will be used to summon a Mantiqueen later.
The location of all 3 Pungent Primals are shown in the map below, marked by the green objective symbols.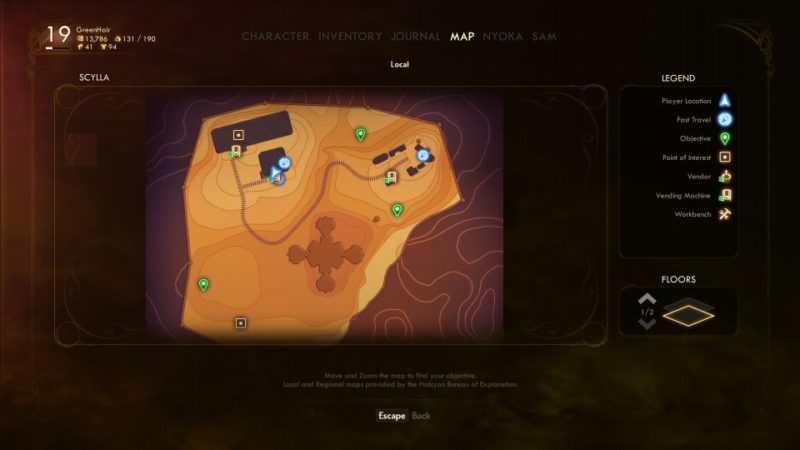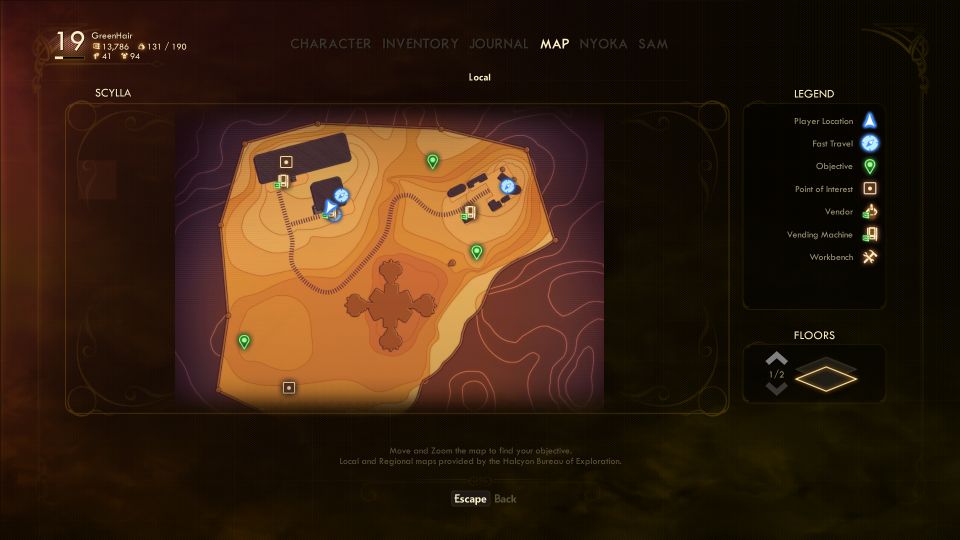 Kill the Pungent Primal and the other creatures near it. Collect the pheromone from the dead body.
Do the same thing for the other two Primals.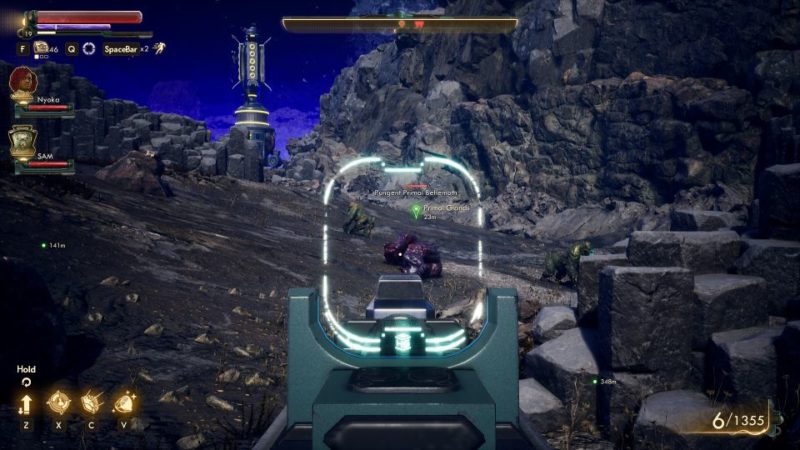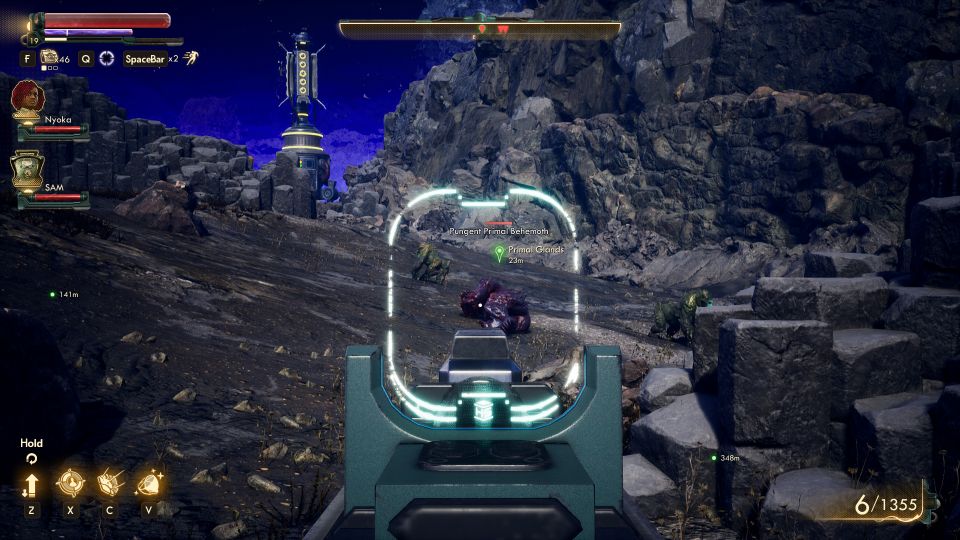 Once you have all 3 of the glands, talk to Nyoka.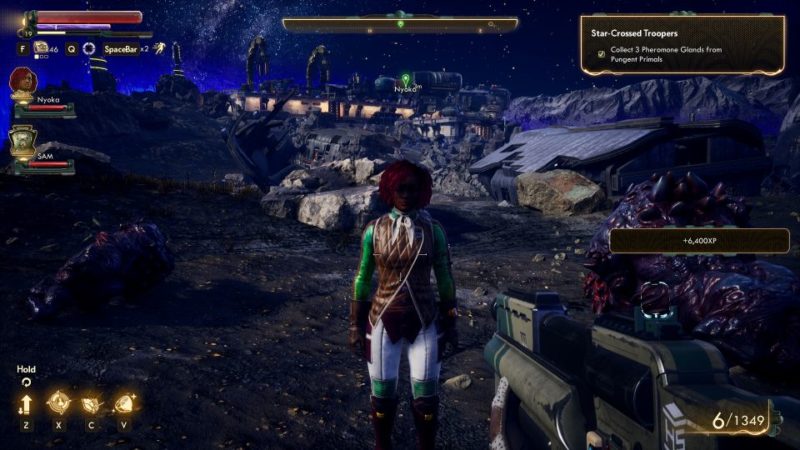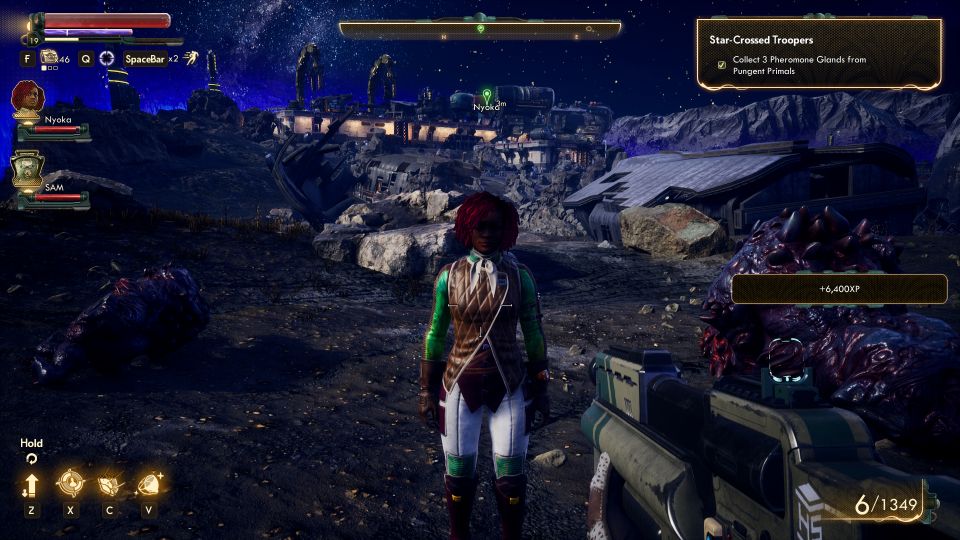 Find the remaining medallions
Now, head back to Monarch.
Go to the location shown in the map below. It's southeast of the Cascadia Landing Pad.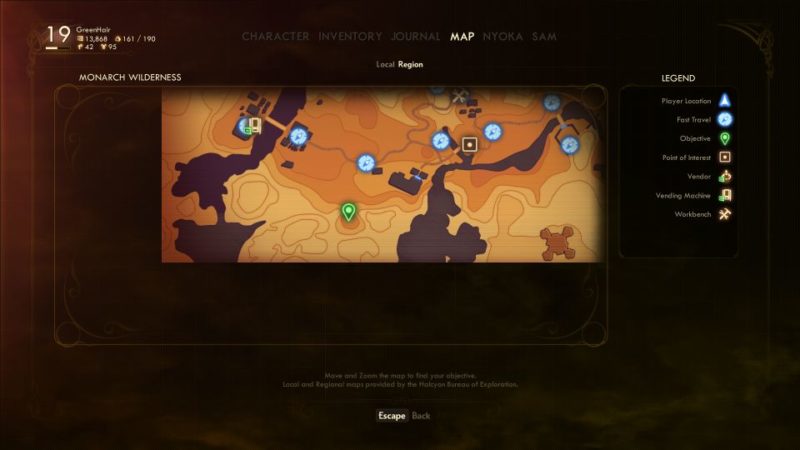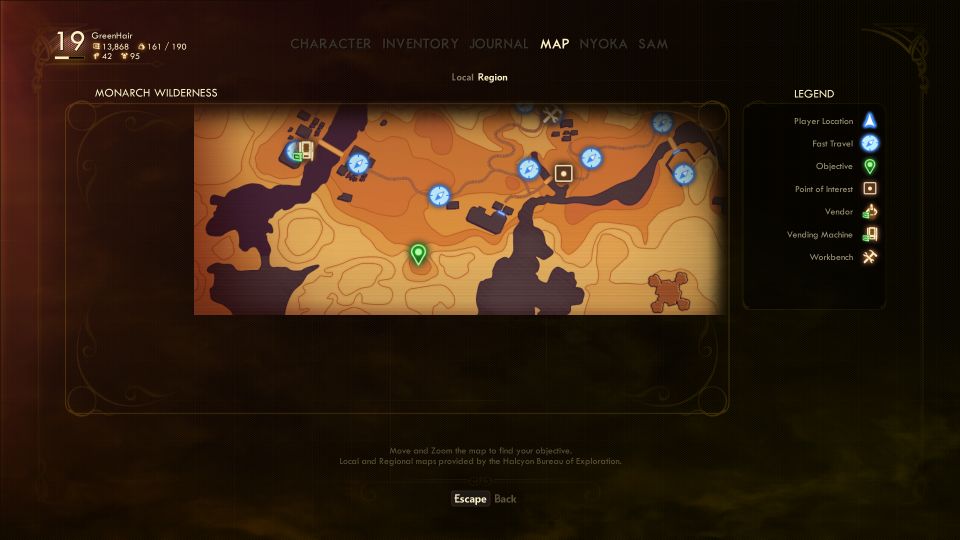 You will reach a secret hideout here.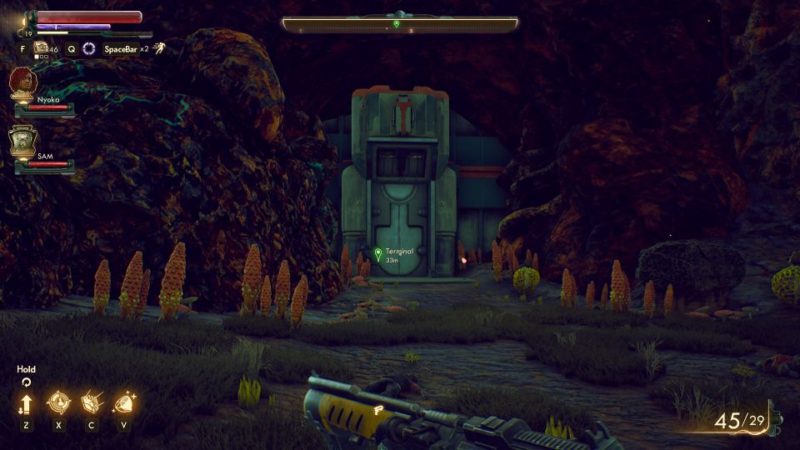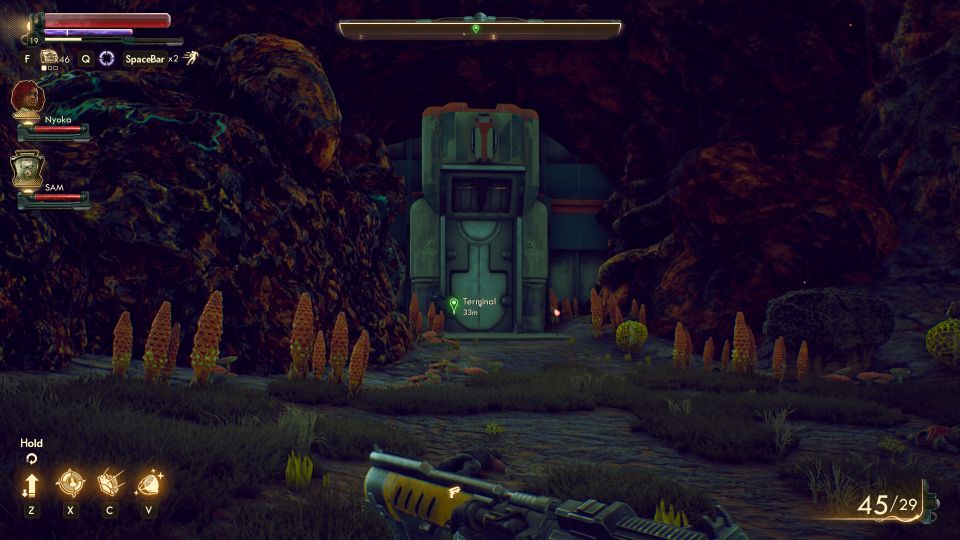 To open the door, use the terminal and pick Charon as the passcode.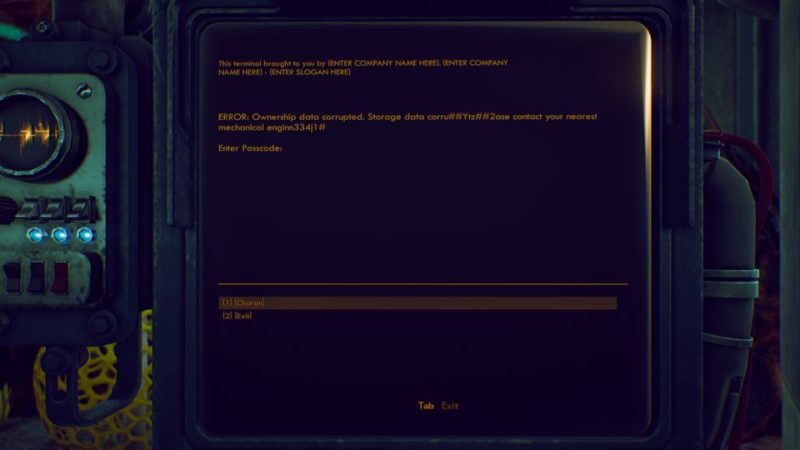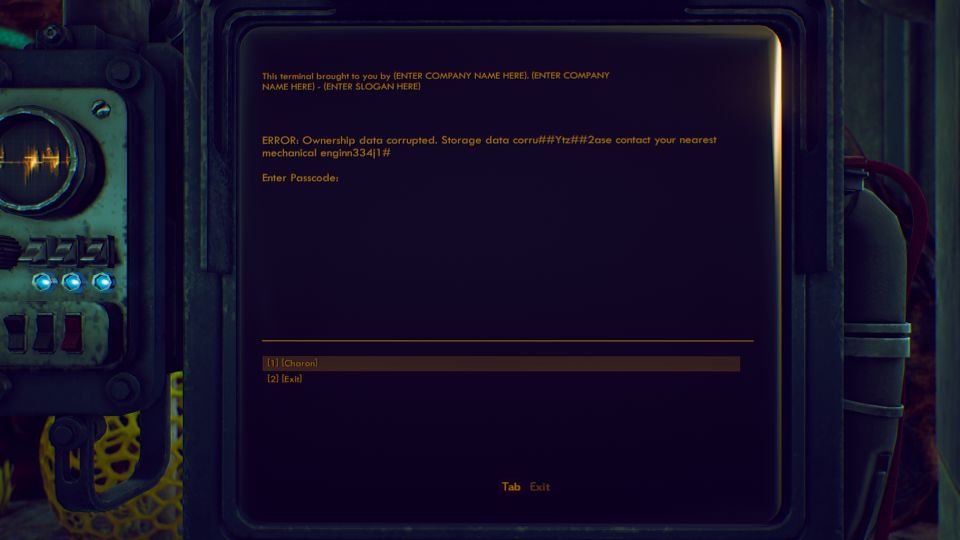 Inside the area, you have two objectives:
Kill all of the creatures
Collect the remaining medallions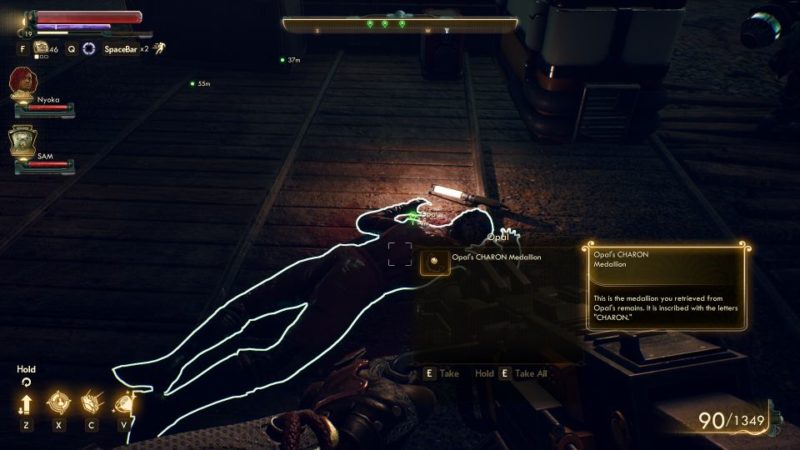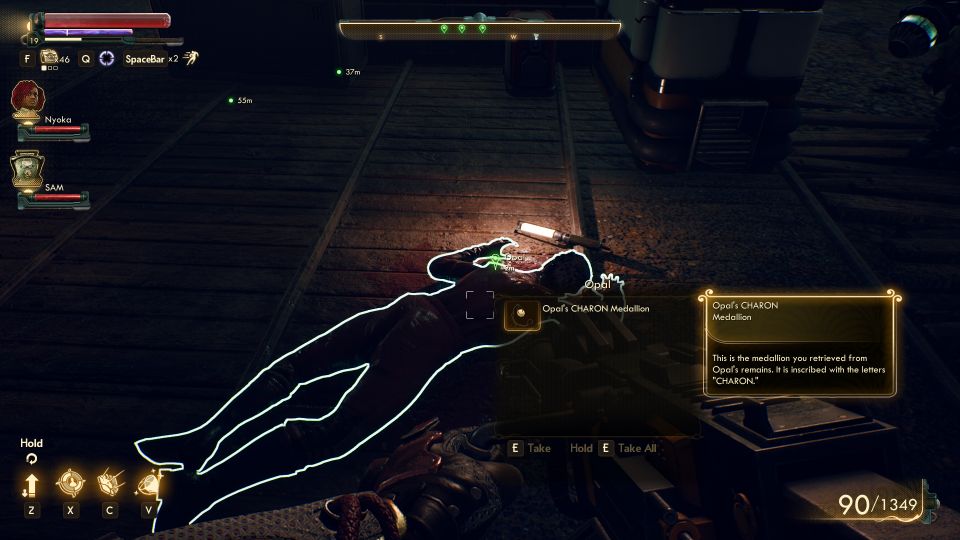 There'll be mantis here. Take them all out.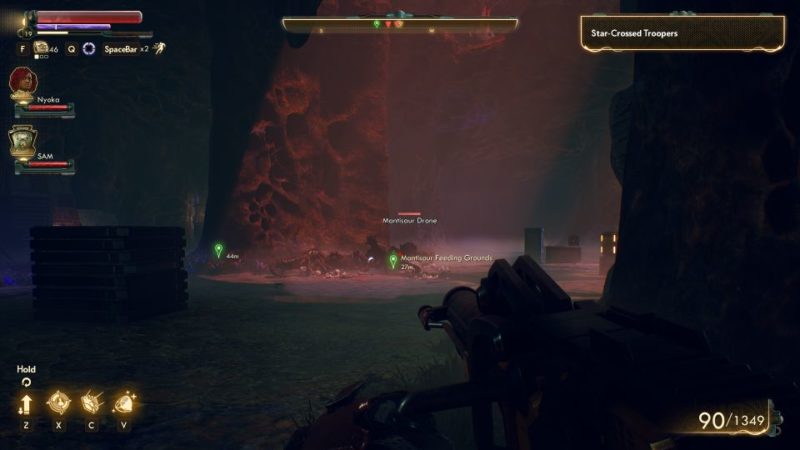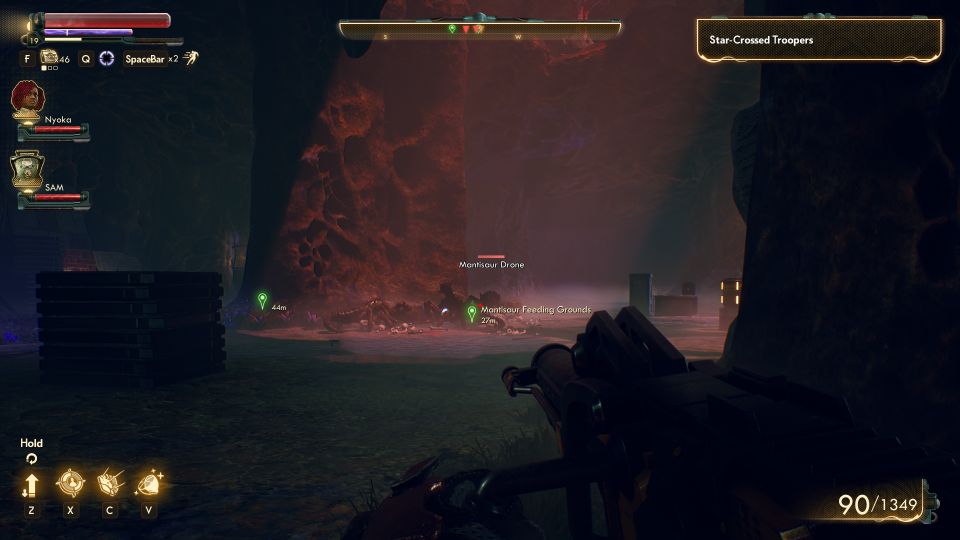 Kill the Mantiqueen
After picking up the medallions and clearing the area of enemies, you have to kill the Mantiqueen. To summon it, place the glands in the marked area.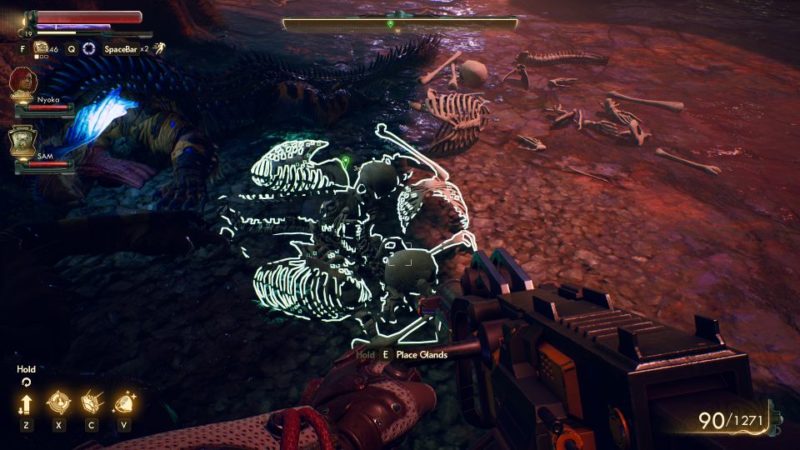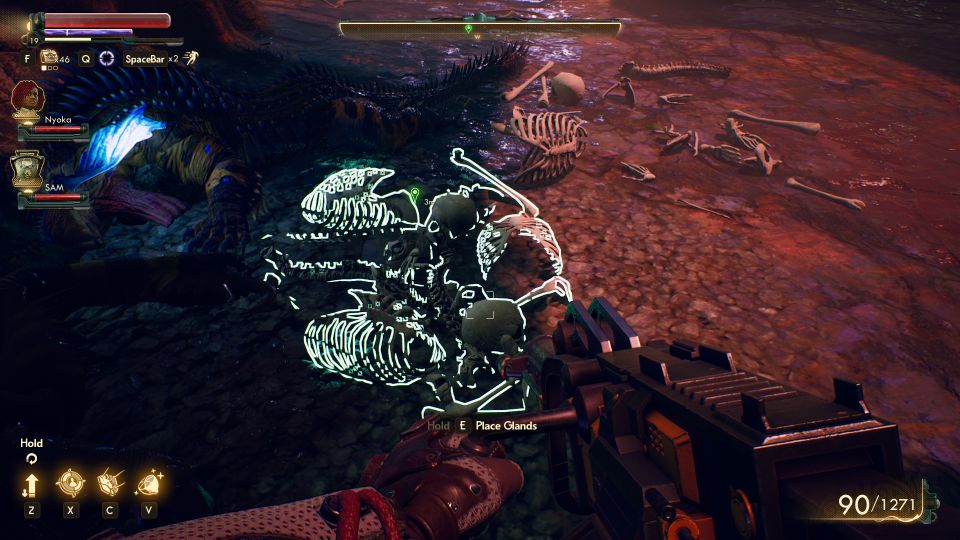 A few seconds after, the Mantiqueen and her crew will spawn. Kill them all.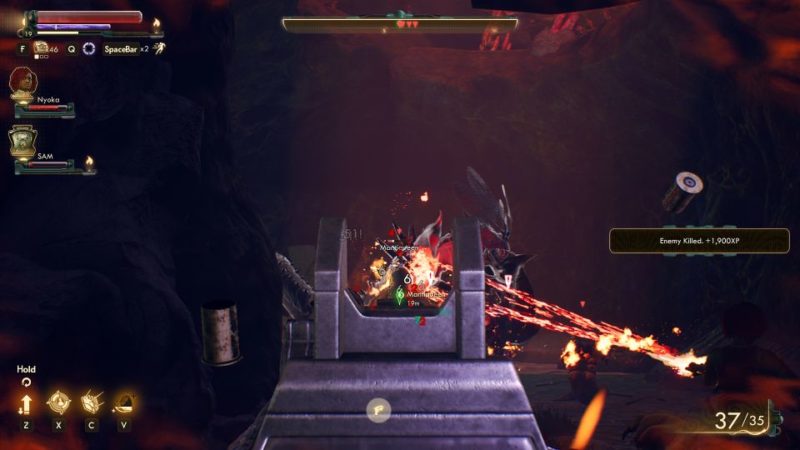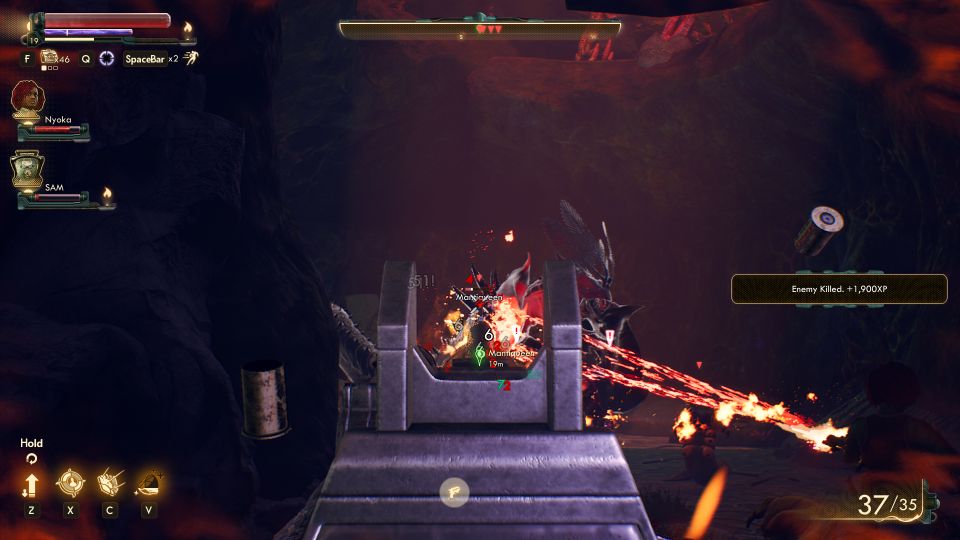 Once they're all dead, speak to Nyoka again.
The companion quest completes here.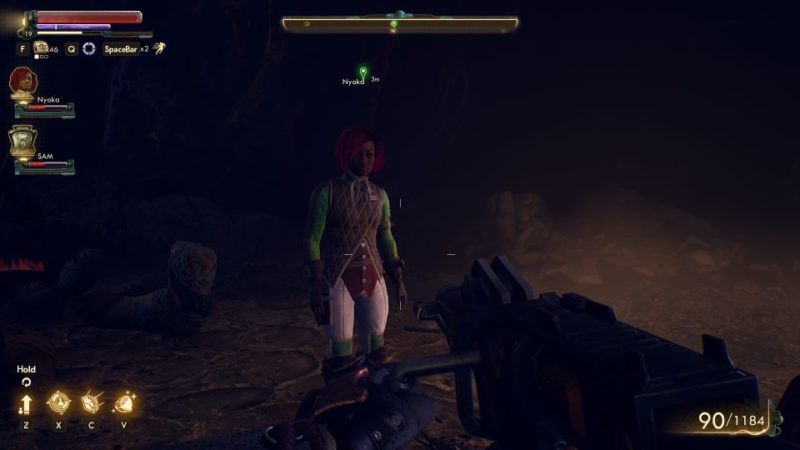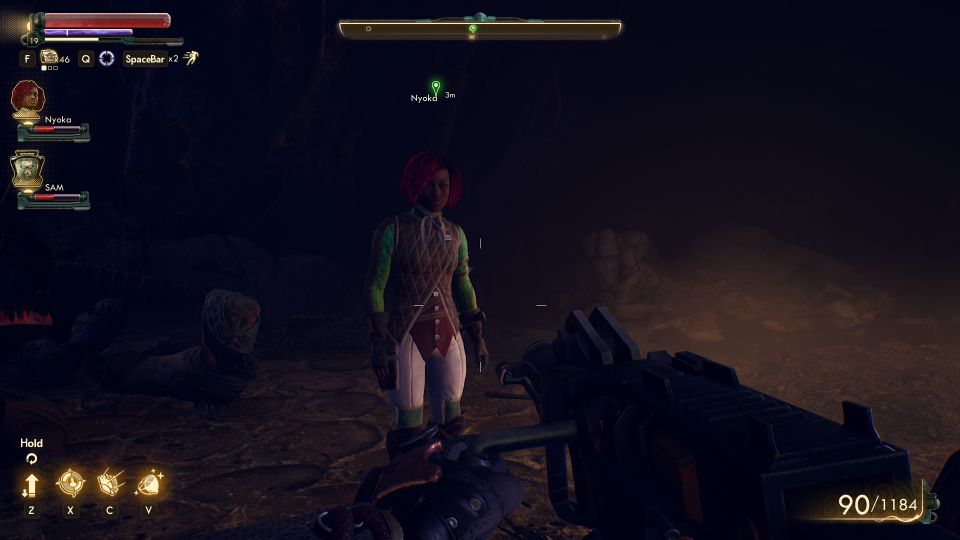 ---
Related articles:
Pay For The Printer: The Outer Worlds Walkthrough
The Secret People: The Outer Worlds Walkthrough
Mandibles Of Doom: The Outer Worlds Walkthrough
Space-Crime Continuum: The Outer Worlds Walkthrough
Passage To Anywhere: The Outer Worlds Walkthrough
Salvager In The Sky: The Outer Worlds Walkthrough