Spruce Lake Nero Checkpoint is located at the southwest part of the map and it's close to an ambush camp.
Your task is to restore power to the Nero Checkpoint and get the Nero injector.
Here's a walkthrough of Spruce Lake Nero Checkpoint in Days Gone.
Get to the checkpoint
To begin the mission, get to the checkpoint. If you had cleared the ambush camp, you can fast travel to the bunker.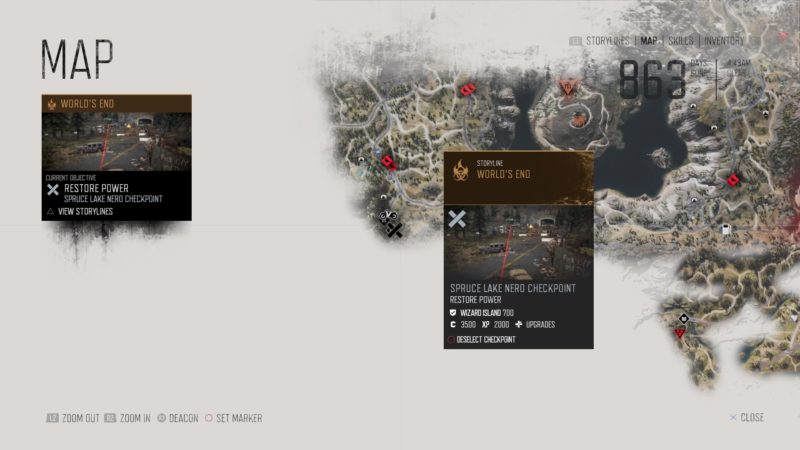 Disable the loudspeakers
There's a mini horde hiding inside the tunnel. To not attract their attention, don't go too close and disable all loudspeakers.
You will find a couple of loudspeakers above the NERO buildings.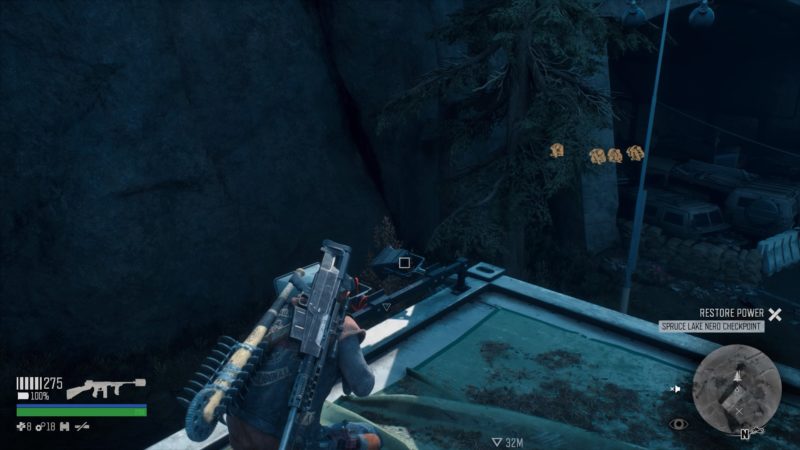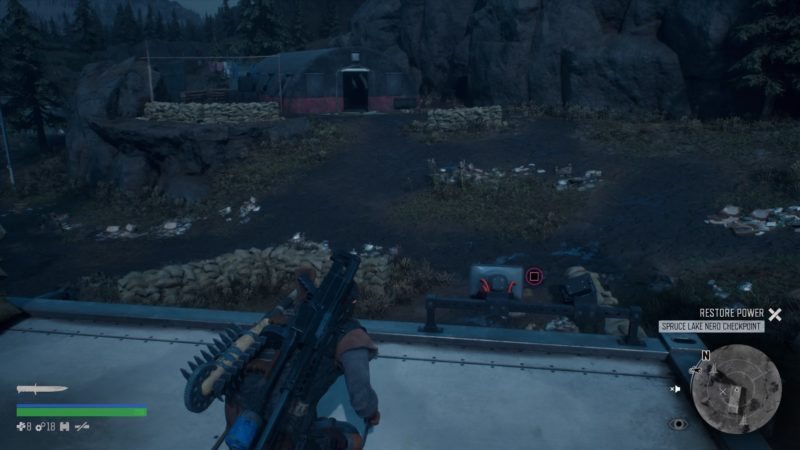 You should also check the poles as there are two loudspeakers near the lights. Shoot at it to disable it.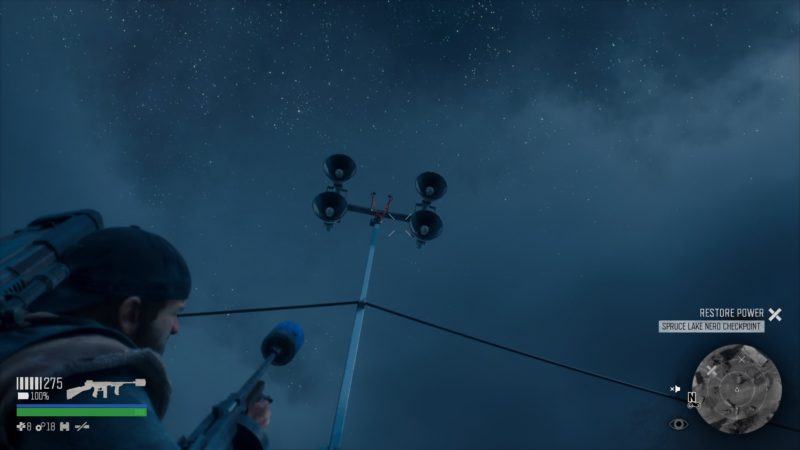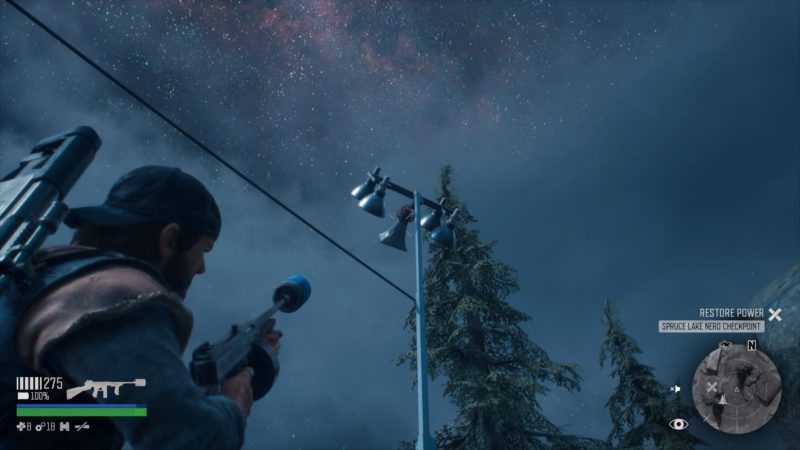 There are also loudspeakers at the guard houses. The one in front of the tunnel probably has one as well.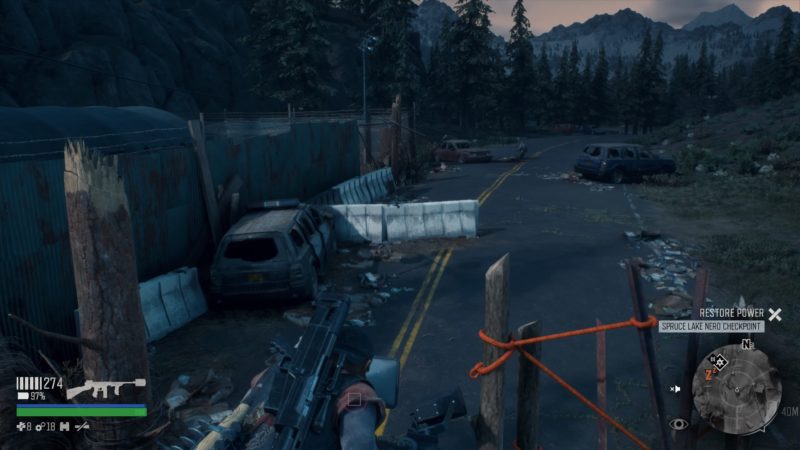 As there are two NERO buildings, clear the loudspeakers on both of them.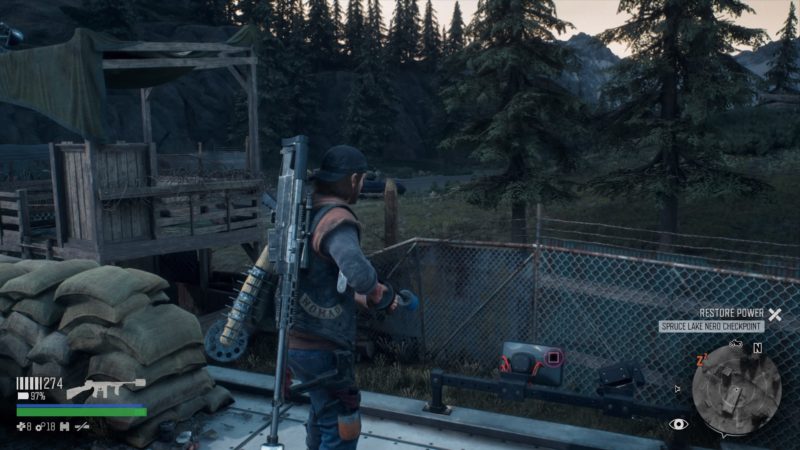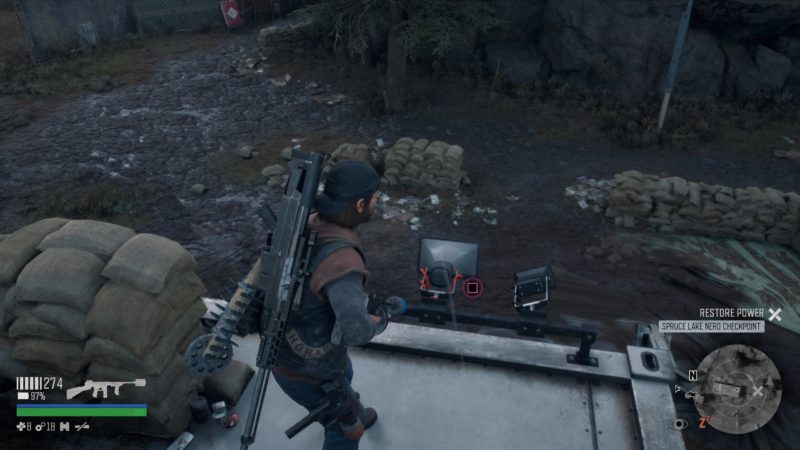 And that should be all of them.
Grab the fuel can
There are fuel cans all over. One is located inside the already-opened NERO building.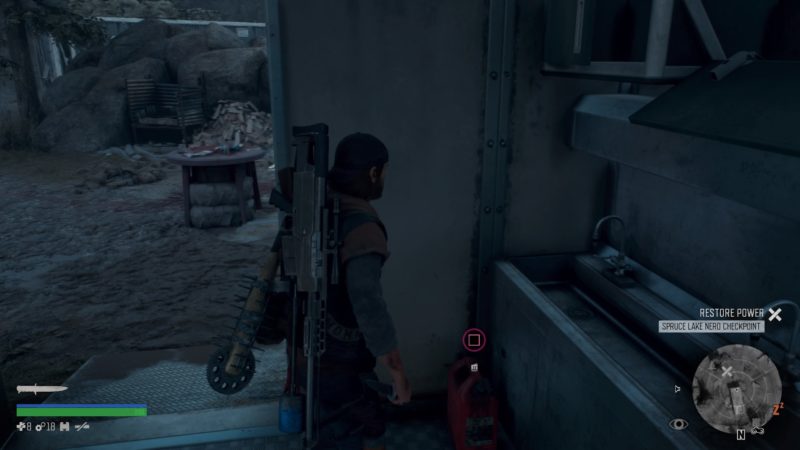 Refuel the generator but don't start it yet.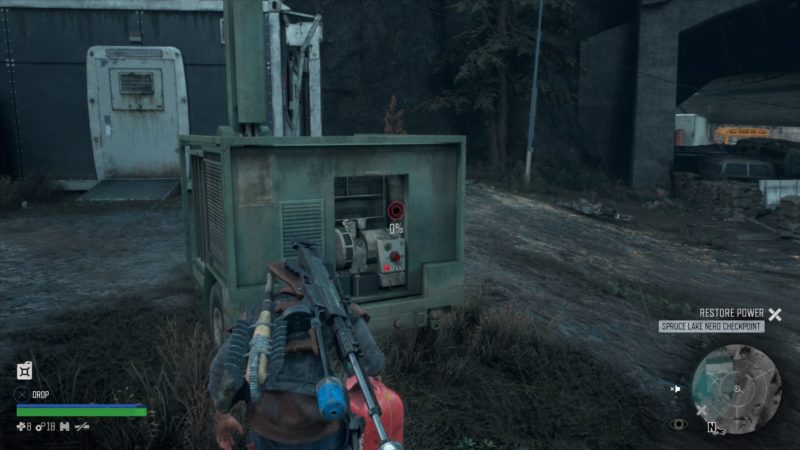 Fix the fuse
As the fuse is blown, you need to find a new fuse.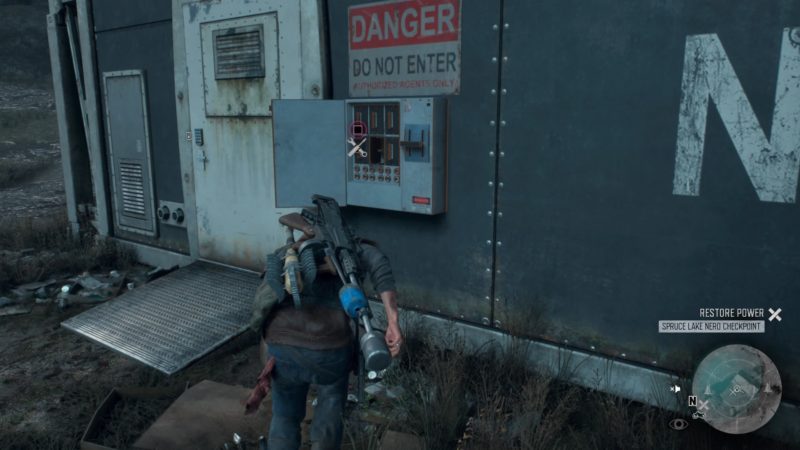 Follow the footsteps into the tent and interact with this corpse.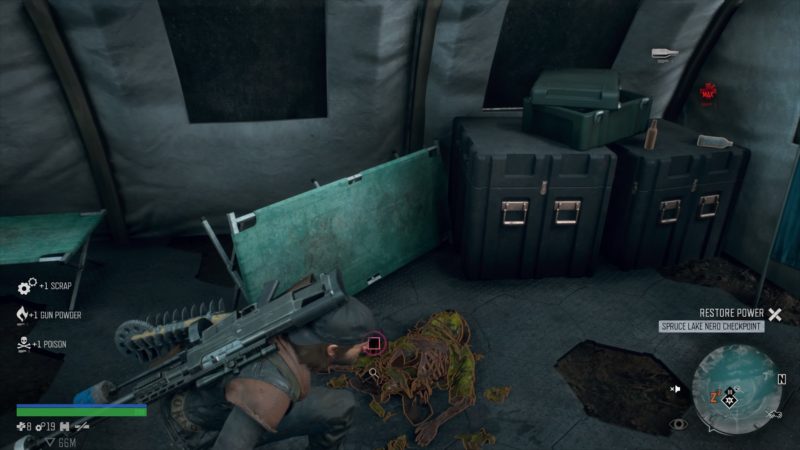 You'll get more footsteps leading back to the NERO building. Interact with this tool box here.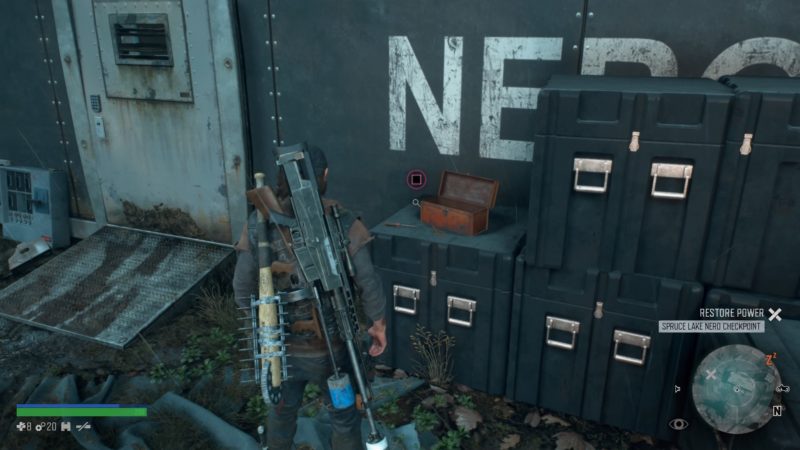 Continue following the steps to the side of a tent and the box is just here (image below). Open it to get the fuse.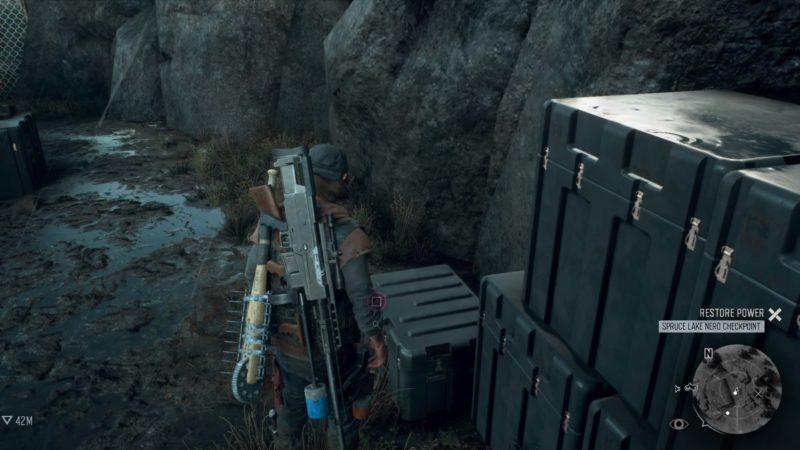 Go back to the fuse box and fix it.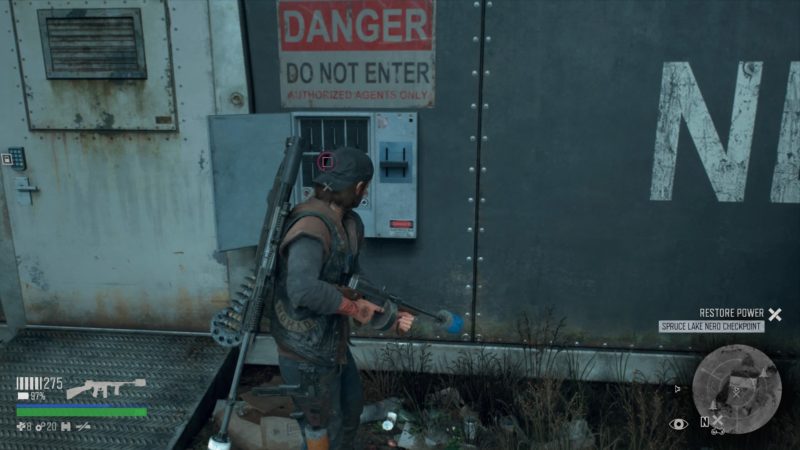 Start the generator
Now, start the generator. It may malfunction at first, so keep doing until it works.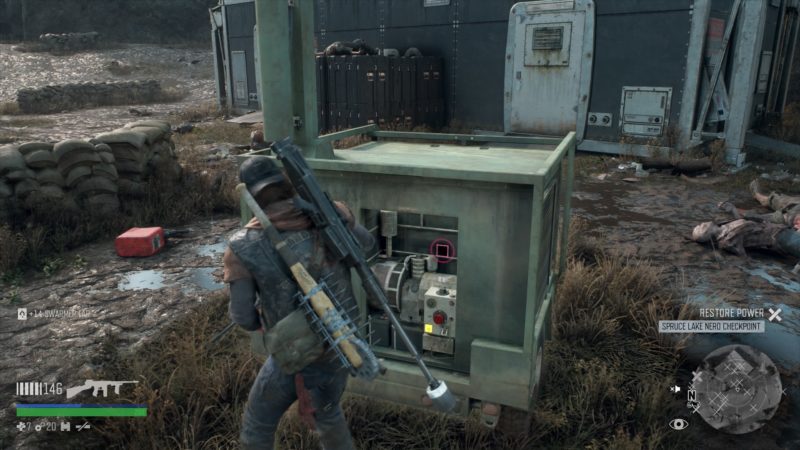 Get the NERO injector
Once the door is unlocked, enter the NERO building and get the injector.
Choose one stat to increase permanently. Stamina and focus are great for horde battles.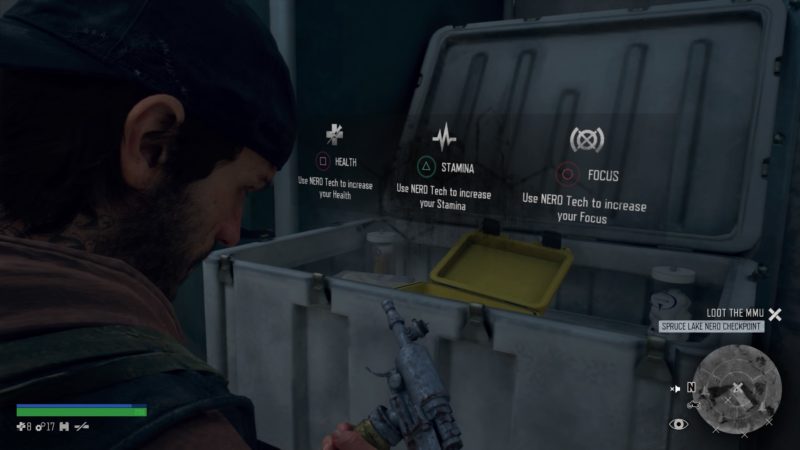 The mission completes here. You will get 2,000 XP for this.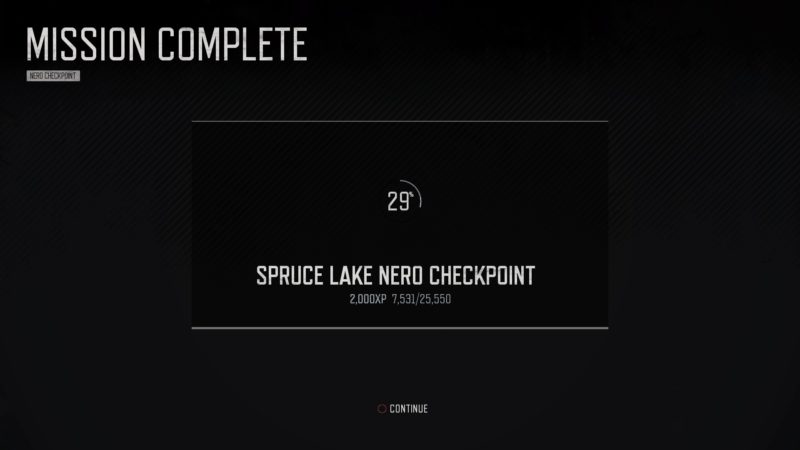 ---
Related articles:
Iron Butte Pass Nero Checkpoint: Days Gone Walkthrough
Pillette Bridge Nero Checkpoint: Days Gone Wiki
We Will Take Back This World: Days Gone Walkthrough
Days Gone: How To Get The Best Weapons In The Game
You Can't Do This Alone: Days Gone Walkthrough
We're Fighting A War: Days Gone Walkthrough