Slaughterhouse Clive is a side quest on Monarch in Obsidian's The Outer Worlds.
Your task is to help SubLight get rid of Clive who owns the C&P Factory.
Here's a walkthrough of Slaughterhouse Clive in The Outer Worlds.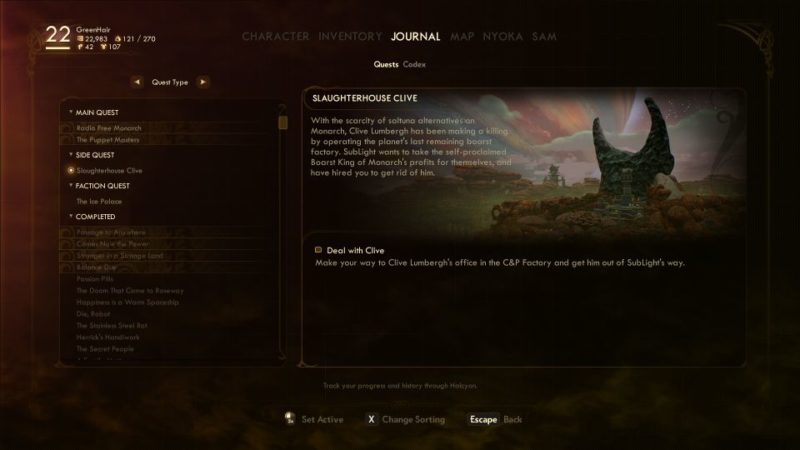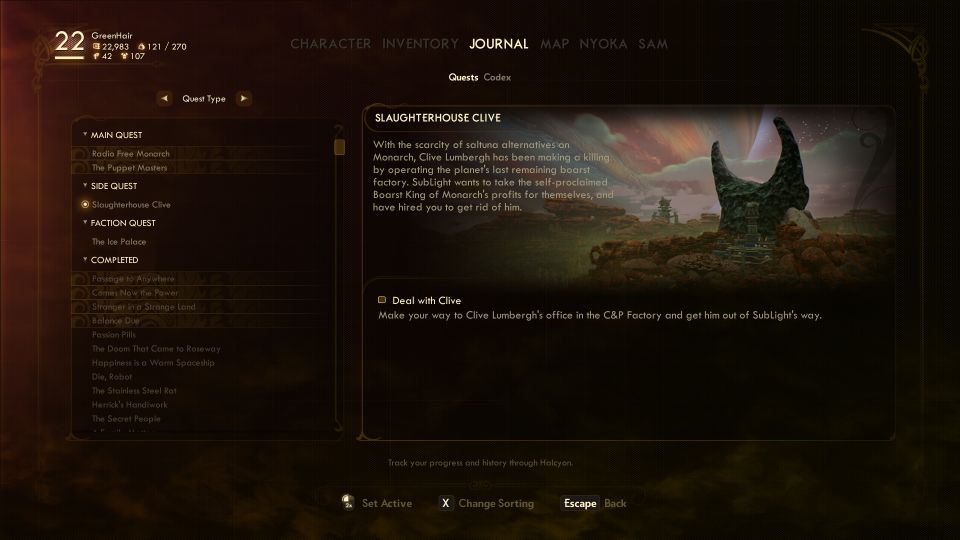 Head to the C&P Factory
Your first objective is to go to the C&P Factory. It's located at the southern area of Monarch.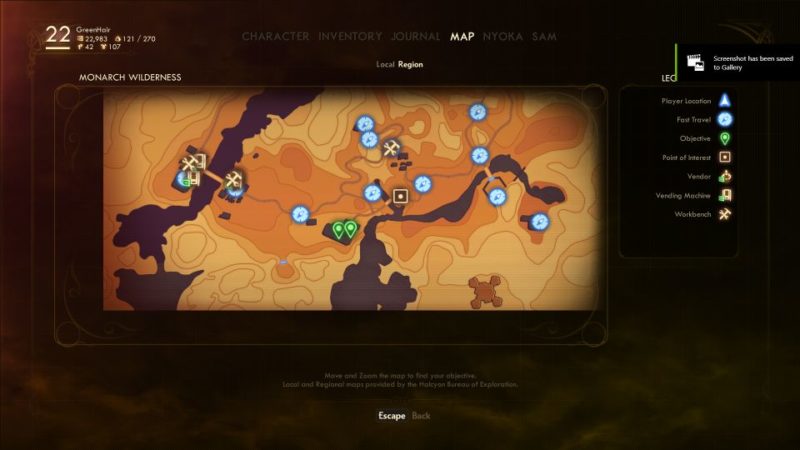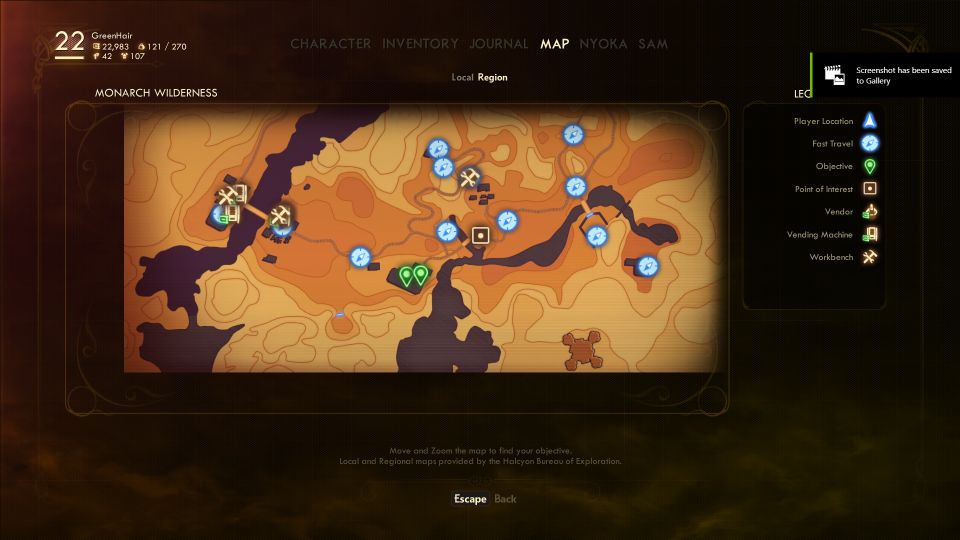 Look for the entrance which is a restricted area. You'll need a Factory ID Cartridge if you wish to prevent getting shot at.
Nonetheless, you can just kill all of them.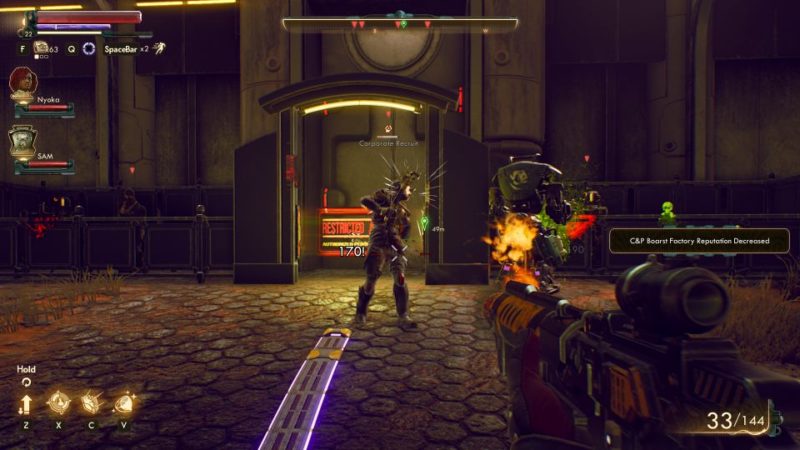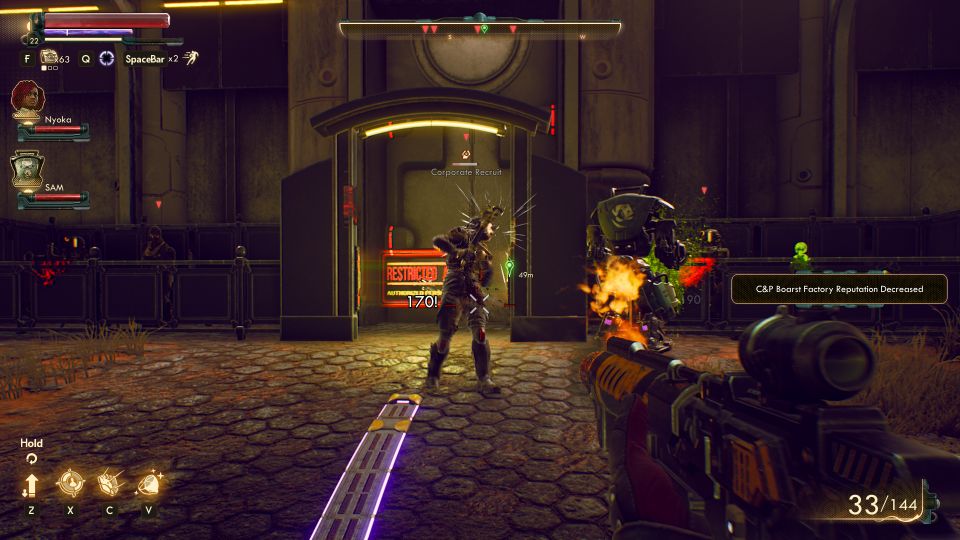 Get the gate key from the corporate commander's body.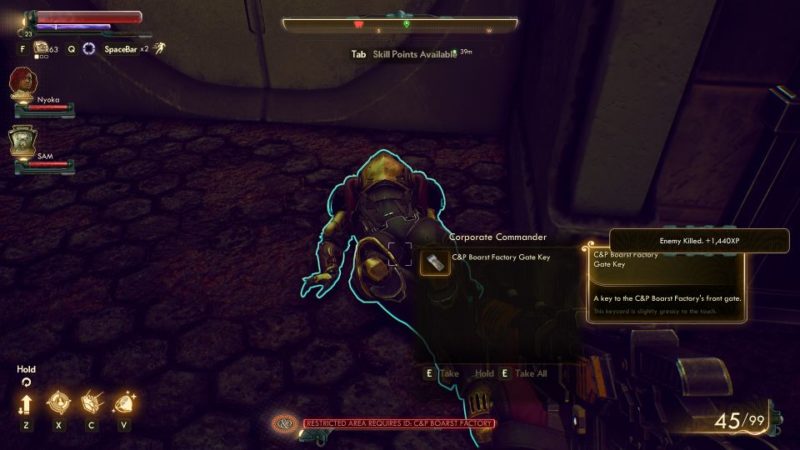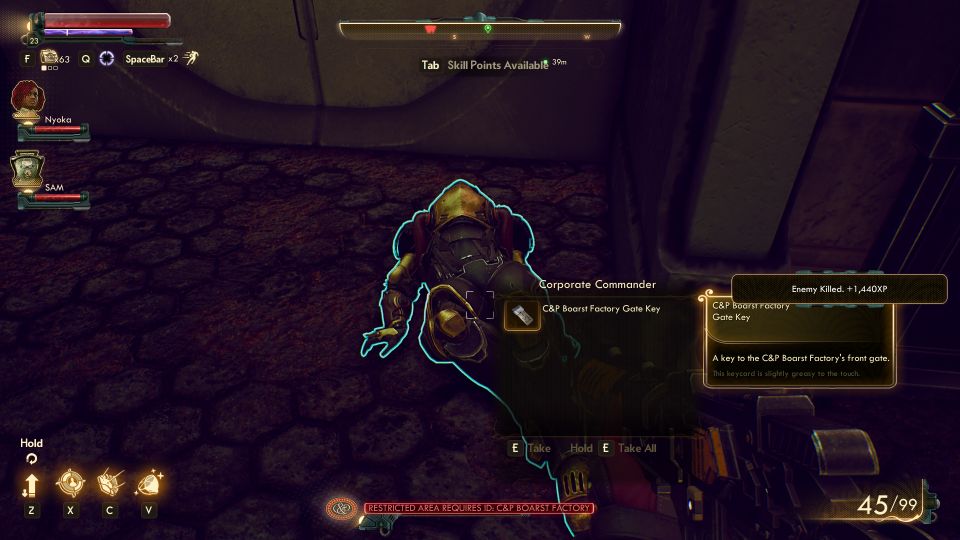 Once you're in the compound, there'll be more enemies unless you have the ID.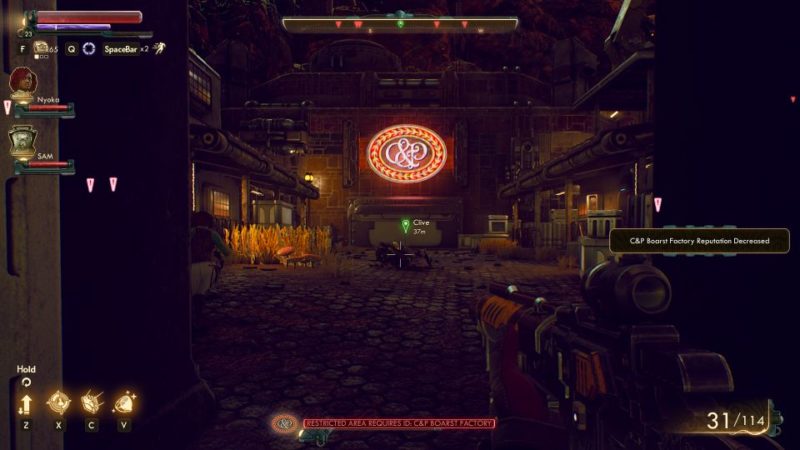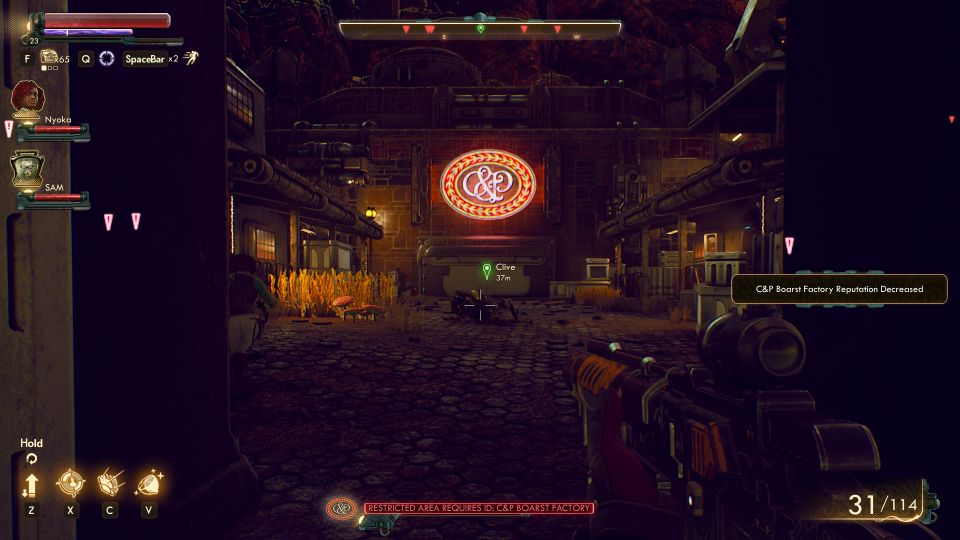 You can find an ID cartridge in one of the small rooms at the right hand side of the compound, towards the inner gate (northeast).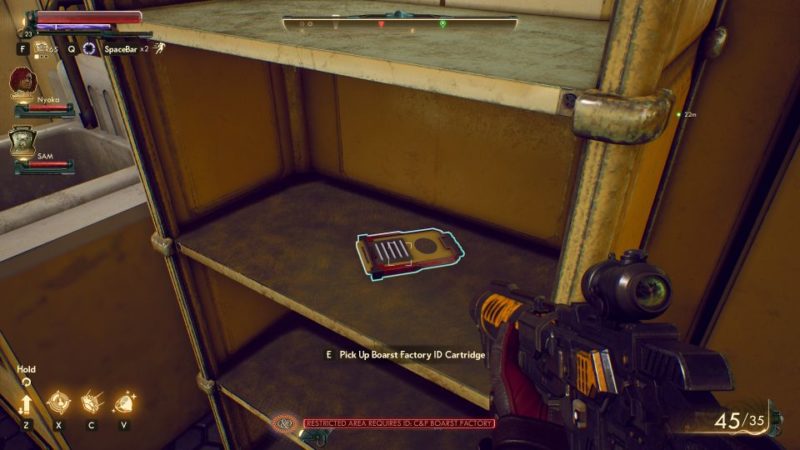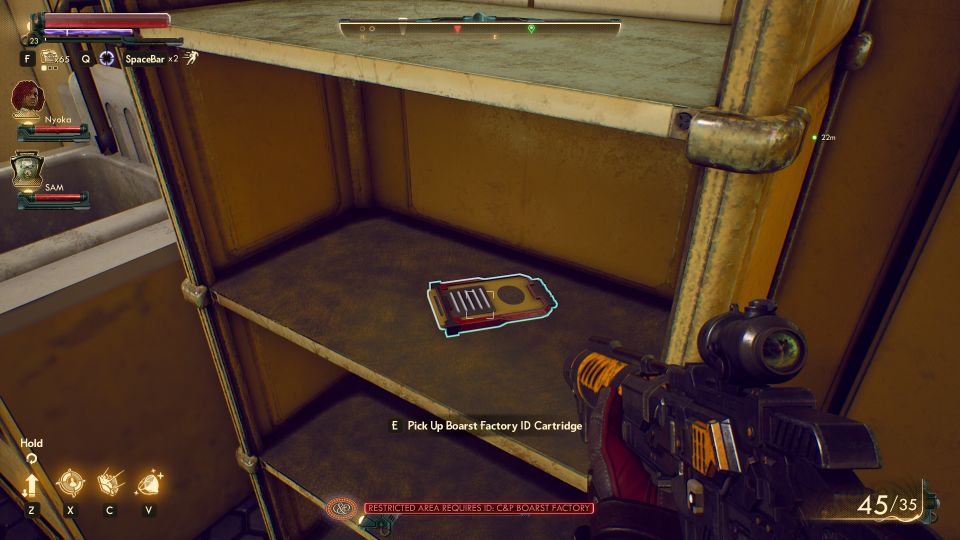 Once you're ready, enter the C&P Boarst Factory.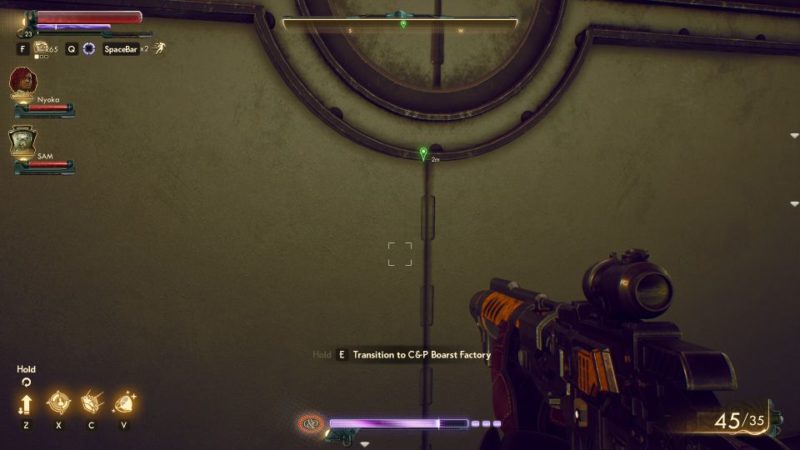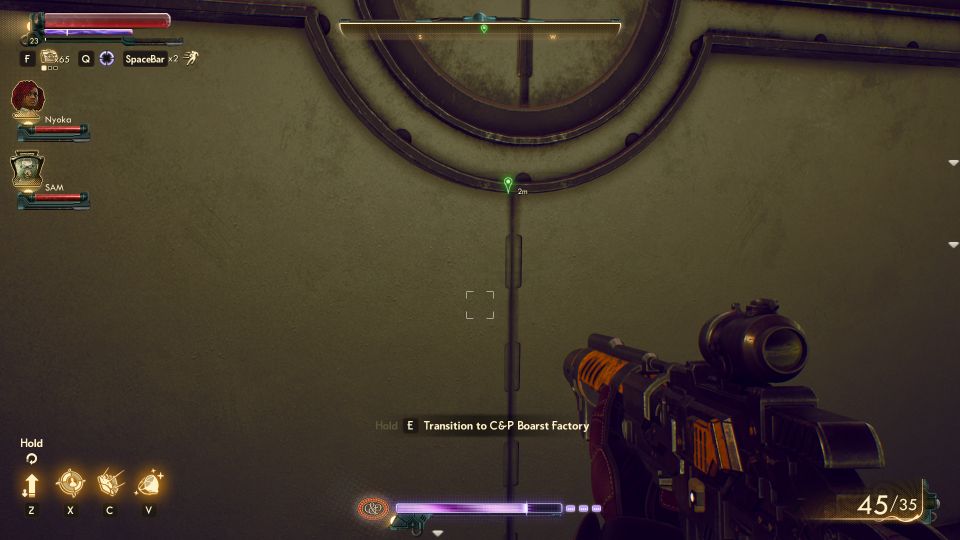 Look for Clive
You'll need to look for Clive. From here on, it will be restricted access.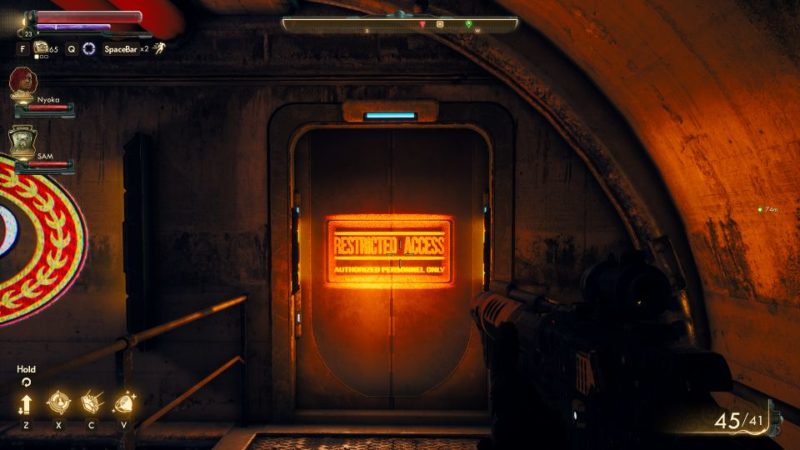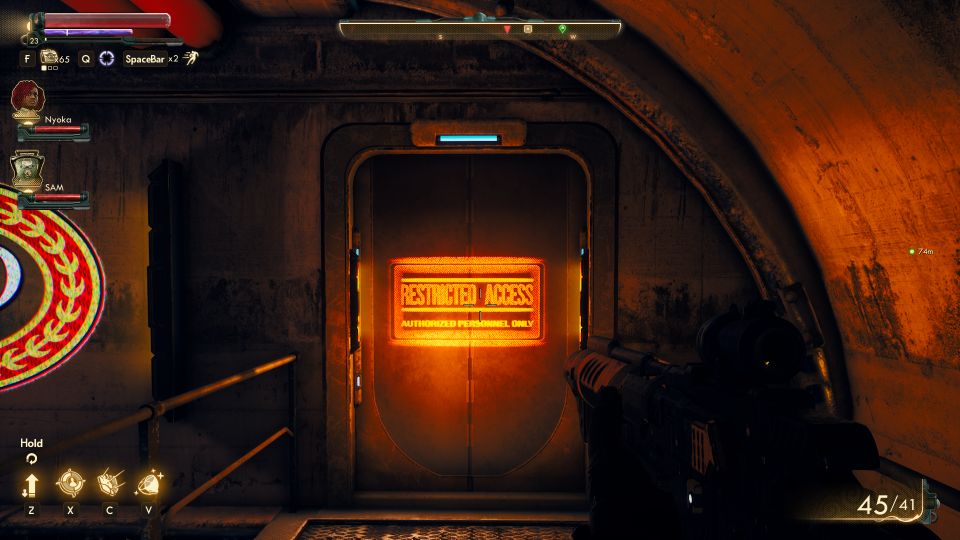 Keep going until you reach this area (image below).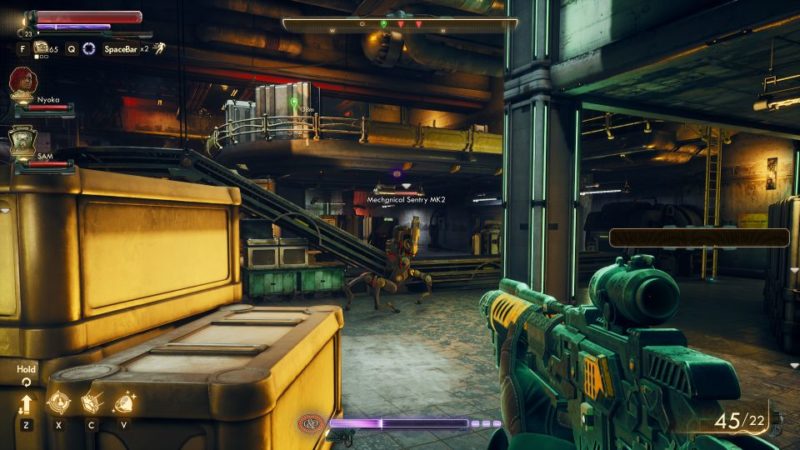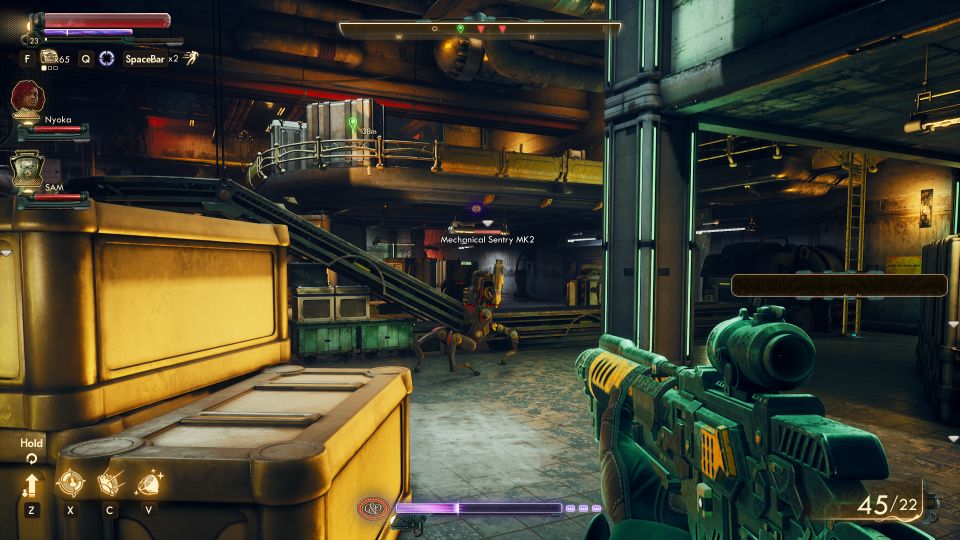 Clive is in his office which is on the upper floor. You can find it if you walk up here. Walk on the pipes and you'll reach his door.
The door can be lockpicked easily.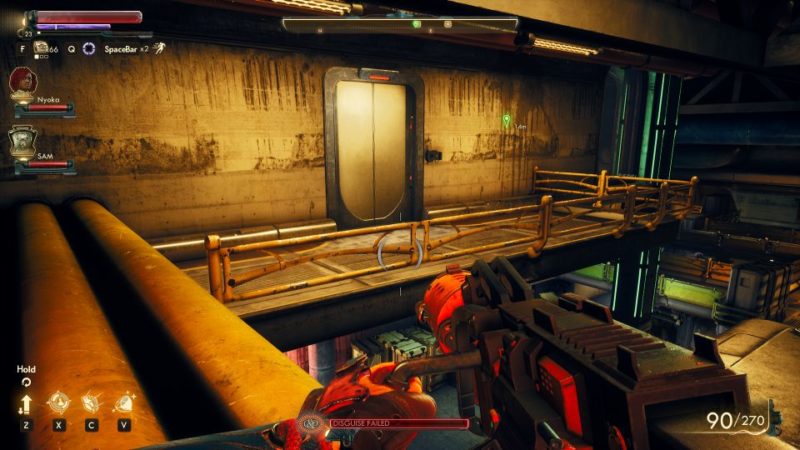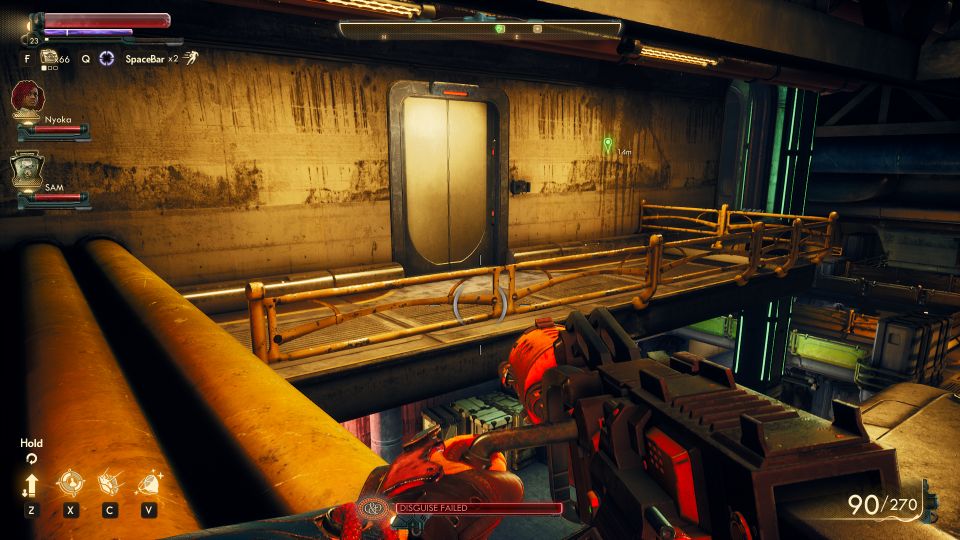 Deal with Clive
You'll see Clive inside the room. Talk to him.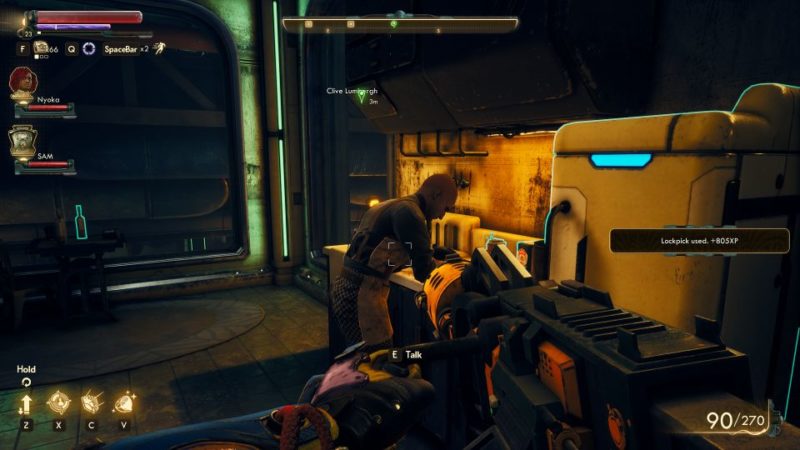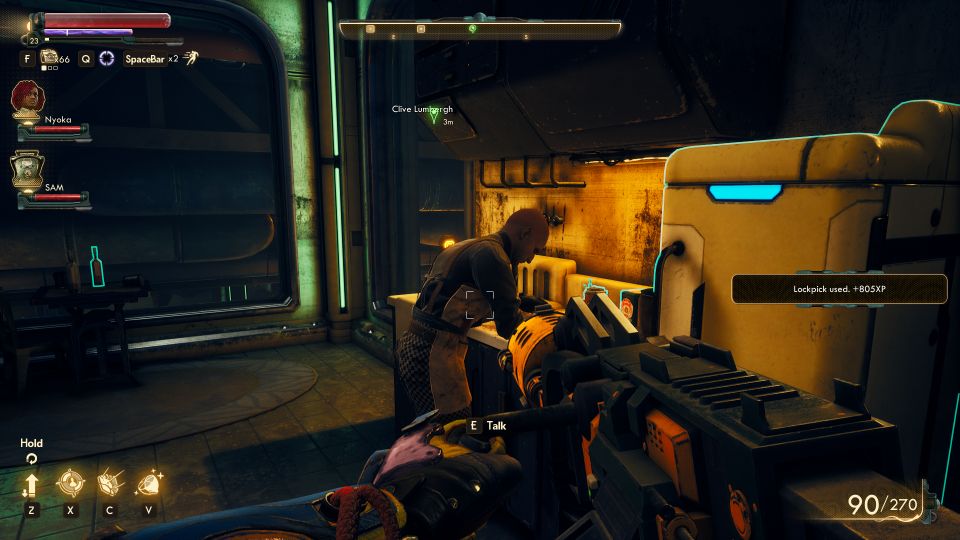 There are a few ways the conversation can go. You can immediately choose to kill him if you want to and report to Catherine.
You can also persuade him so that he works with Catherine, but you'll require some higher level conversational / science skills.
The last resort is that he pays you to kill Catherine instead.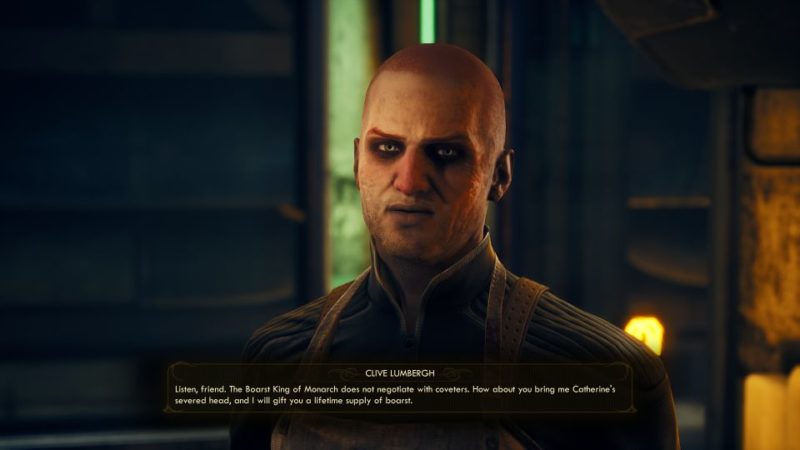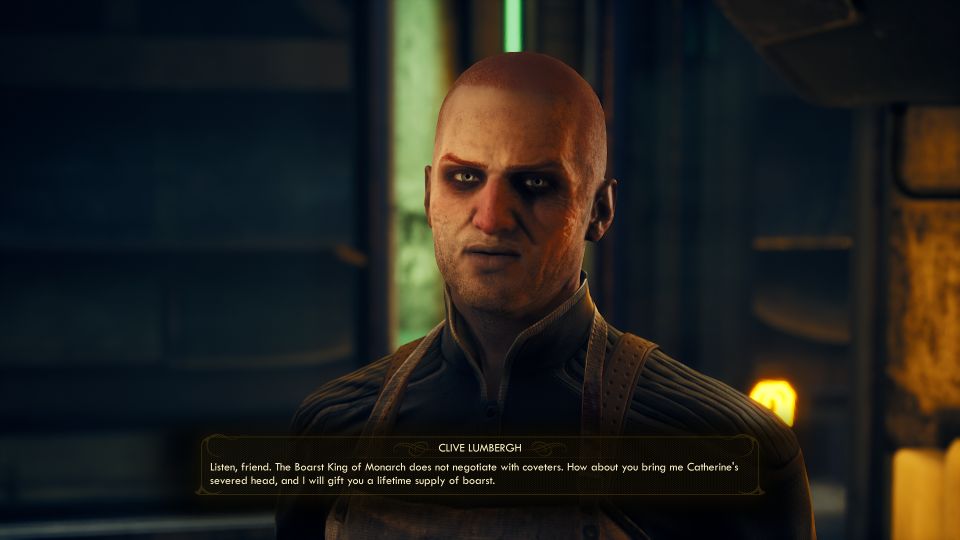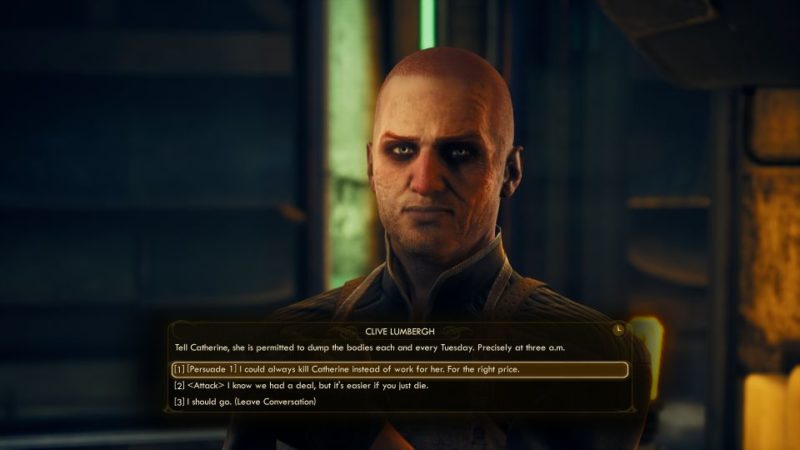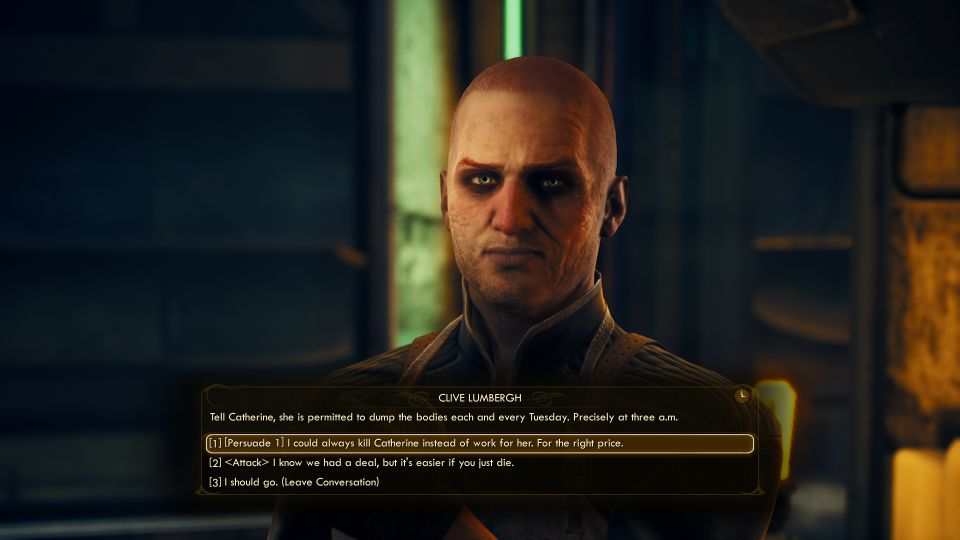 Return to Catherine
We chose to get rid of Clive instead of making a deal. Return to Catherine if Clive is dead to claim your reward.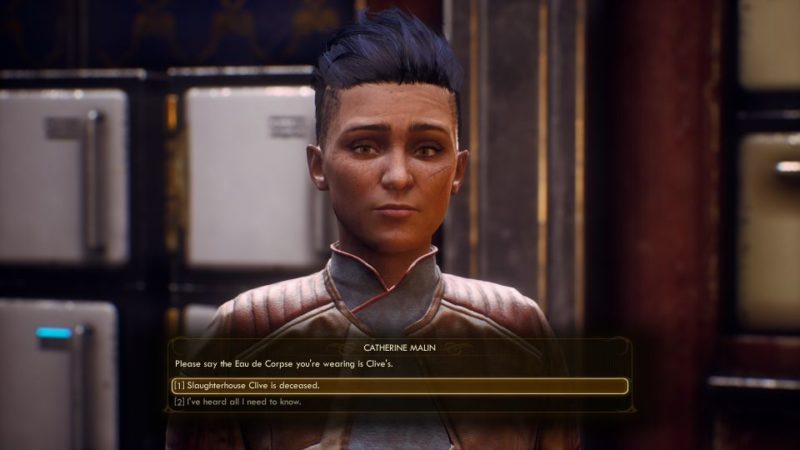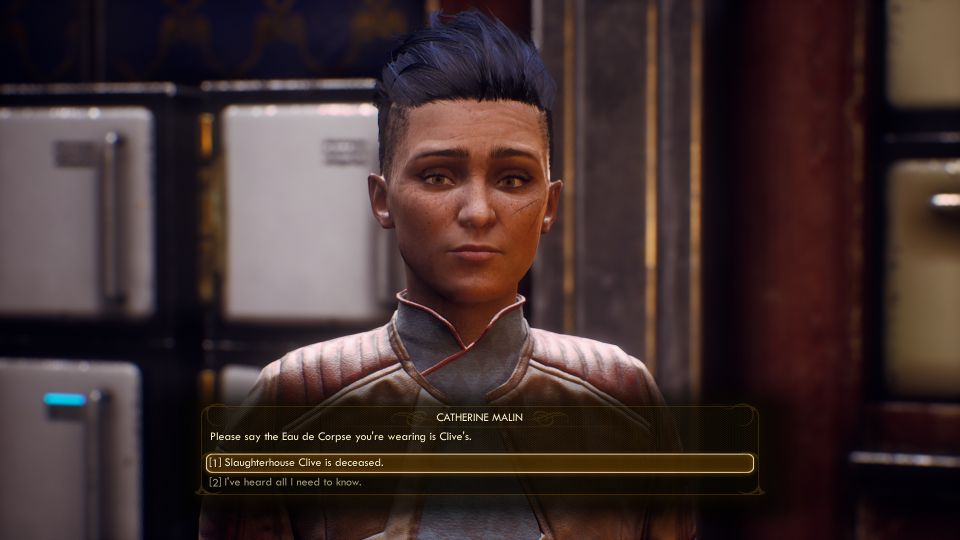 ---
Related articles:
Cupid Of The Laboratory: The Outer Worlds Walkthrough
Radio Free Monarch: The Outer Worlds Walkthrough
A Family Matter: The Outer Worlds Walkthrough
Canid's Cradle (Sanjar Or Graham): The Outer Worlds
Errors Unseen: The Outer Worlds Walkthrough
Bolt With His Name: The Outer Worlds Walkthrough