Skull Rock is a place and also the name of a quest in World of Warcraft (WoW) Classic.
Your task is to get to Skull Rock and get six searing collars for Margoz.
Here's a walkthrough of Skull Rock in Classic WoW.
To begin the quest, talk to Margoz who is located near Skull Rock itself.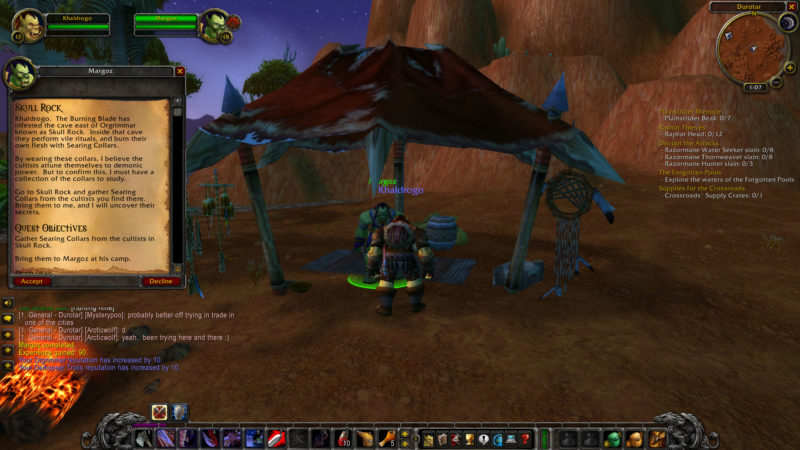 Go to Skull Rock
To find the searing collars, get to Skull Rock. It's located on the right side of Orgrimmar, outside of Orgrimmar.
There is a cave symbol if you look at your map.
The exact location is shown below, marked by the player location.


You will see the cave entrance like in the image below.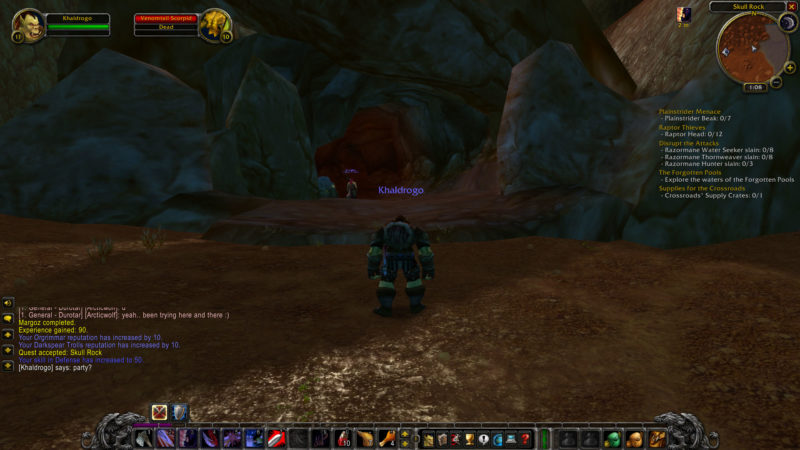 Hunt Burning Blade Fanatics
To get searing collars, you need to enter the cave and kill the Burning Blade Fanatics.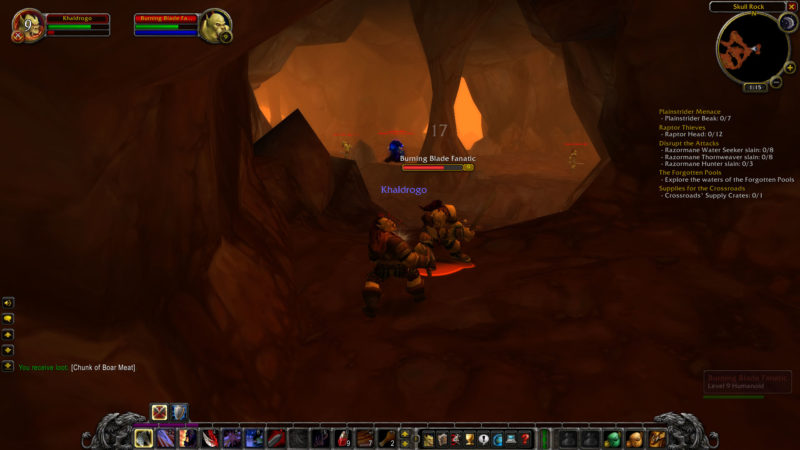 Most of them will drop a searing collar.
Once you have six of them, get back to Margoz and claim your reward. You can choose a weapon out of 3 choices.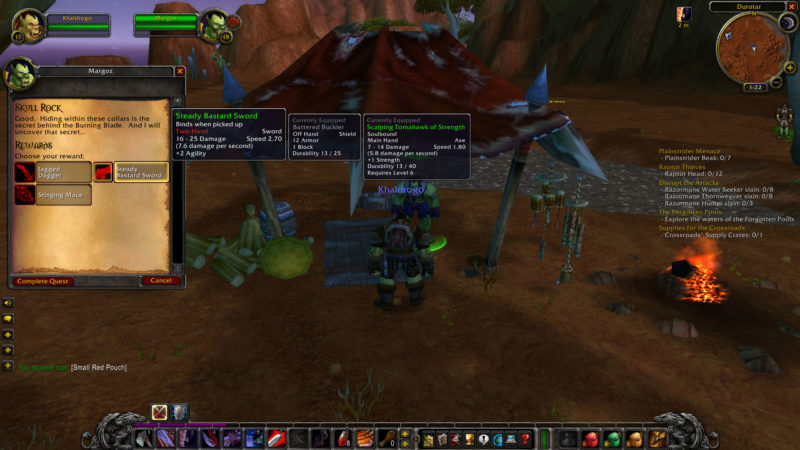 ---
Related articles:
Disrupt The Attacks: WoW Classic Guide And Wiki
How To Find Margoz: WoW Classic Guide And Walkthrough
Meats To Orgrimmar: WoW Classic Guide And Walkthrough
The Admiral's Orders: WoW Classic Guide And Walkthrough
Veteran Uzzek: WoW Classic Guide And Walkthrough
Conscript Of The Horde: Classic WoW Guide And Wiki