Westworld is a science fiction western about a dark, futuristic theme park. Humans visit the park in order to interact with android "hosts" and act out any fantasies they might have.
Guests of Westworld pay large amounts of money to be able to go and do what they want with the highly realistic robots that populate the park.
Many of the guests go there to rape and murder the hosts. The hosts are so realistic that even when killed, they bleed and look realistically human.
In Westworld, the hosts can't harm any of the humans, but the humans can hurt the hosts.
Early in the show, we see that some of the hosts begin to glitch in various ways. Scientists who work at Westworld try to find out what is causing these problems and to contain them. One of the hosts in Westworld starts to question their existence.
Westworld is dark and twisted, and makes viewers question human morality and the technological advances of society.
If you loved Westworld and are looking for something similar to watch, you should enjoy the following 10 shows that are kinda similar.
1. The Handmaid's Tale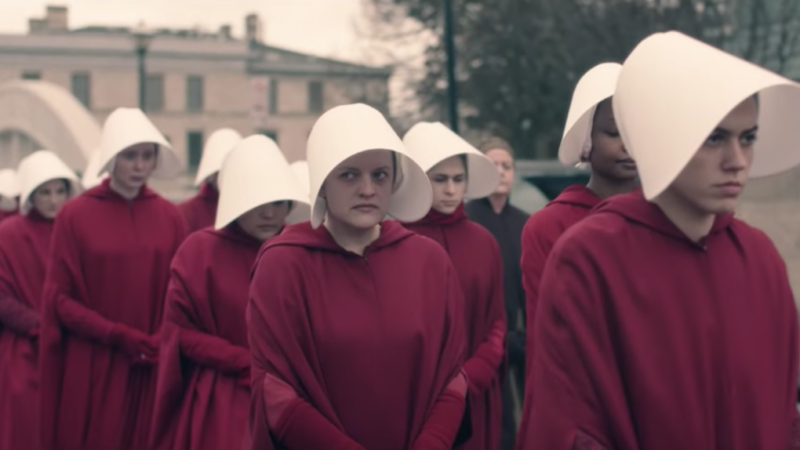 The Handmaid's Tale is a dystopian drama based on the 1985 novel by Margaret Atwood.
This story takes place in a future after a Second American Civil War, where society has become totalitarian and Christian. In this society, women are stripped of their rights, unable to work, own property, own money, or even read.
Fertility rates have dropped drastically in this world, and the remaining fertile women are forced to live a life of servitude, bearing children for their male "masters."
Women in this society are divided into classes that are strictly controlled, each serving a different role in society, and each with little to no freedom.
If you like dystopian, dark dramas that question ethics and what the future may hold, The Handmaid's Tale is a show to check out.
2. Almost Human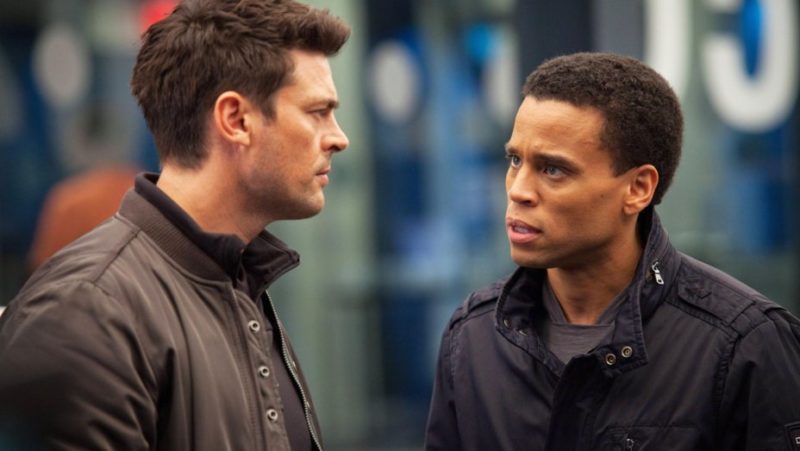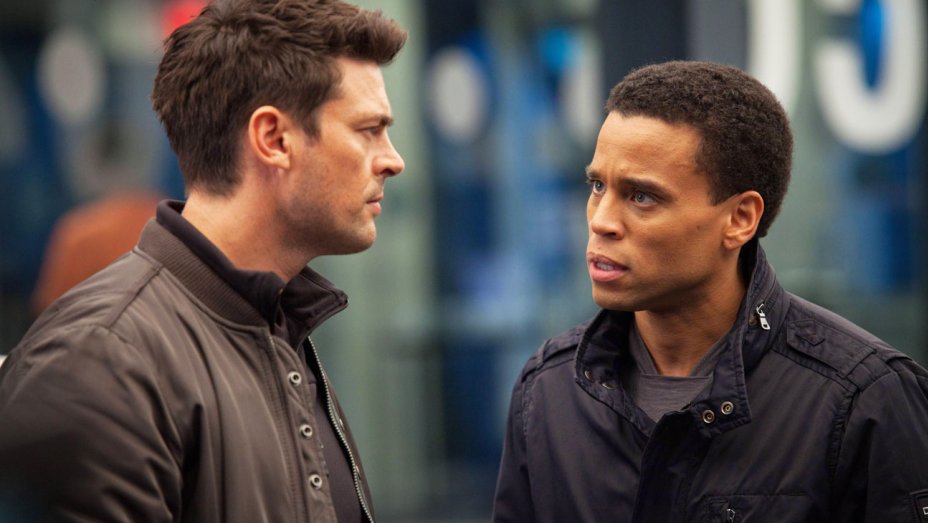 Almost Human is a science fiction cop drama about a world where police officers are paired with android, "synthetic" partners to help try to control incredibly high crime rates. The androids are highly realistic human-like models.
The show centers on Detective John Kennex, who has a difficult past with synthetics. He is recovering from a near-death experience, and now has a synthetic prosthetic leg.
He eventually gets paired with an older synthetic, from a model that is known for having some glitches. This synthetic's name is Dorian, and he is unlike newer synthetics, because he is a bit closer to being human, and feels emotions.
If you like Westworld for its androids, and like to see what may happen if androids become a bit too human-like, Almost Human should interest you.
3. Altered Carbon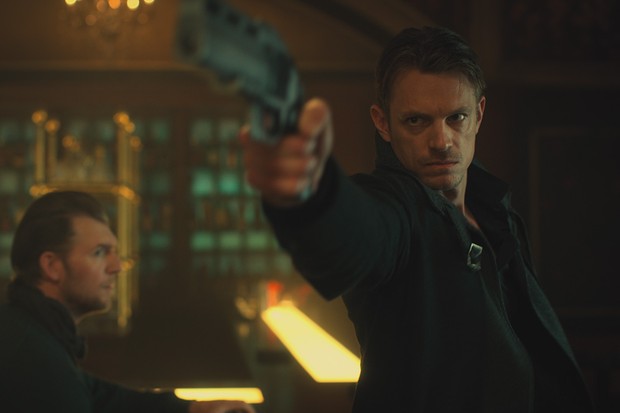 Altered Carbon is a dystopian sci-fi series about a world approximately 300 years in the future.
In this world, a person's consciousness can be saved in something called a stack, and then transferred to a new body referred to as a sleeve. A sleeve can be a human body or a synthetic one that looks human.
For a very high price, people can transfer their consciousness many times, enabling them to live forever, in theory.
The rich basically can live forever in this world, with the poor having to die relatively young.
Altered Carbon shows the lives of several characters, including a man who was hired to help solve a murder, and a police lieutenant who seems to have a dark past.
Altered Carbon deals with transferring human consciousness into bodies that are basically host bodies, so it has some parallels with Westworld, although the overarching concept is slightly different.
4. Philip K. Dick's Electric Dreams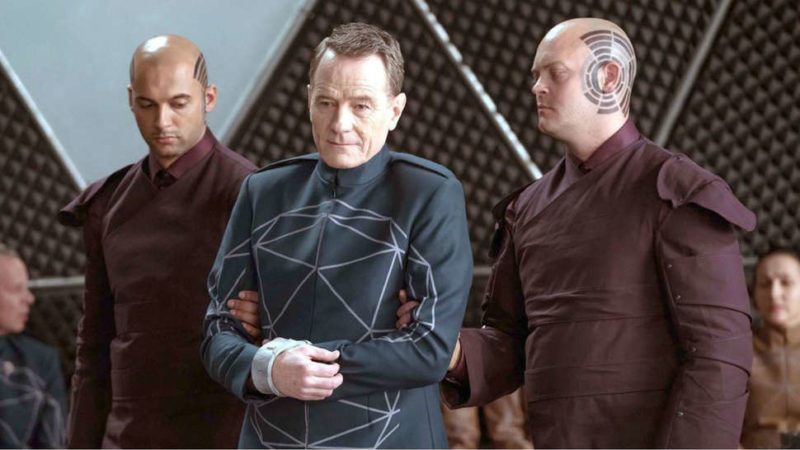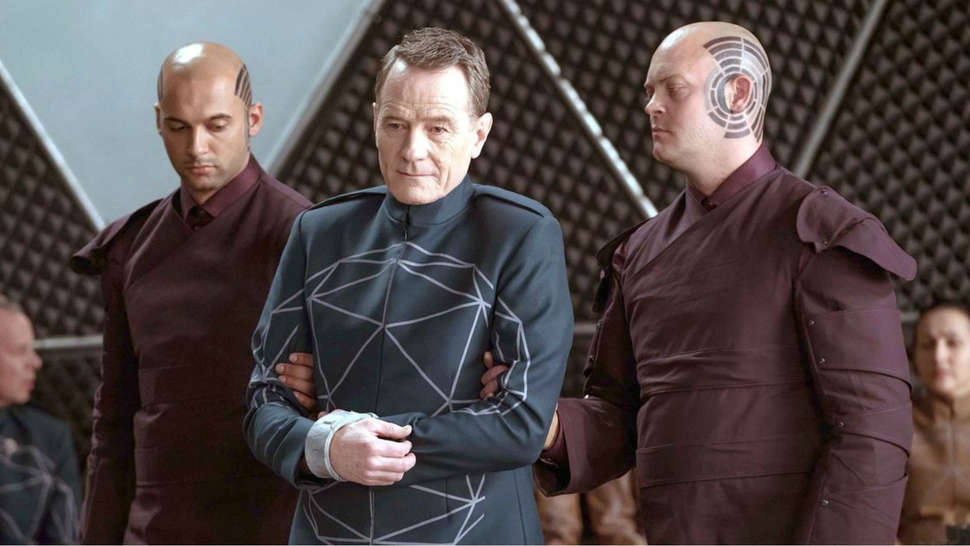 Electric Dreams is based on the works of Philip K. Dick, and is an anthology series.
Each episode of the series is self-contained, is based in the future and outlines a science fiction theme that often deals with the morality of certain advancements of technology.
Electric Dreams has a variety of topics, and each is set in a world that is not necessarily connected to the others. Some of the shows include space travel, some have time travel, some have humans with augmented abilities, and of course there is some artificial intelligence as well.
The episodes are self-contained, but they don't necessarily wrap everything up neatly at the end of each episode.
Fans of Westworld should enjoy the dark tone of the series, and the questions each episode raises.
5. Maniac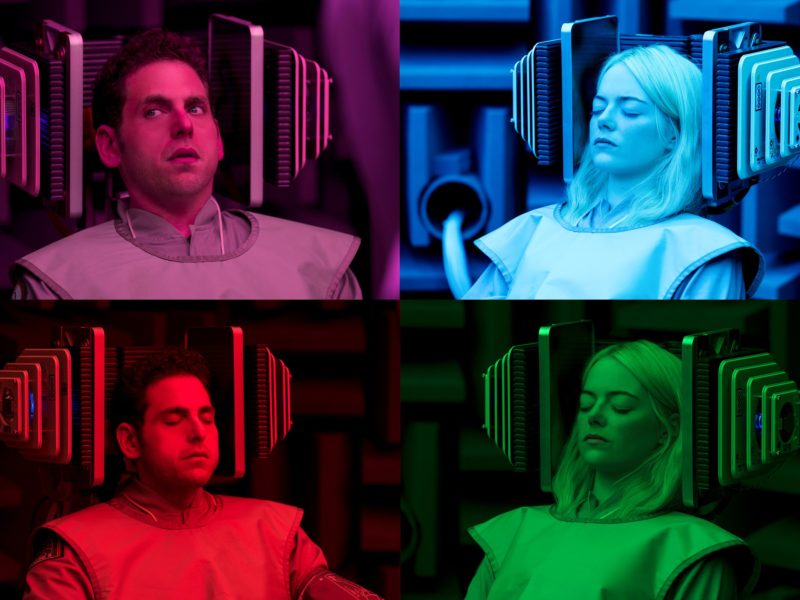 Maniac is a psychological comedy-drama miniseries created by Netflix. This dark, complex show centers on two characters who meet during a pharmaceutical trial unlike any other.
The trial studies participants as they take mind-bending drugs. The show ties in elements of artificial intelligence, and takes viewers on a wild, confusing ride through their various fantasies the participants experience during the trials.
Maniac is dark and complex, and has an element of artificial intelligence that should interest fans of Westworld.
6. Mr. Robot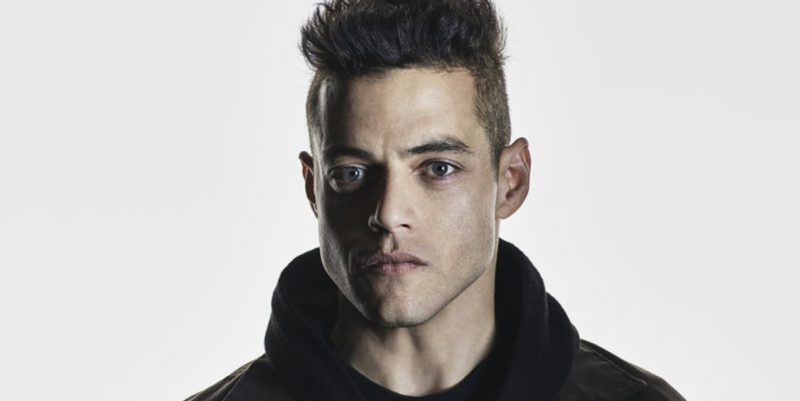 Mr. Robot is a technological thriller that follows Elliot Alderson, who is a very talented cybersecurity engineer and hacker.
Elliot's skills get him noticed by a covert group of hackers with big plans to change the world with their plan to wipe out debt worldwide. The group is led by a man who calls himself Mr. Robot.
Elliot suffers from several mental health issues, and often questions the reality of what he is seeing. He self-medicates in order to try to regulate some of his problems.
Like Westworld, Mr. Robot shows some of the darker sides of technology, and makes viewers wonder about issues of morality.
7. Humans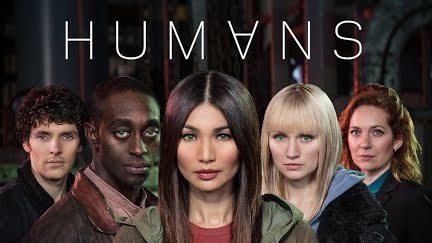 Humans is a science fiction show about artificial intelligence and the possibility of robots developing into more than just what they were initially built to do.
Humans is about a futuristic world where robots called synthetics (usually referred to as "synths") are used by a large percentage of the world population to help them with day to day tasks.
Synths are highly realistic robots who look exactly like humans except for their bright green eyes and their slightly stiff manner of movement and speech.
Like in Westworld, we see that some of the robots in Humans are more aware and not behaving in the way that most robots are expected to behave.
In Humans, there is a group of Synths who are special, and they are trying to live free lives like humans. We see their struggles and learn more about their background over the course of the show.
Humans deals with a very similar theme as Westworld, showing how technology could develop and the potential ramifications for society.
8. Dollhouse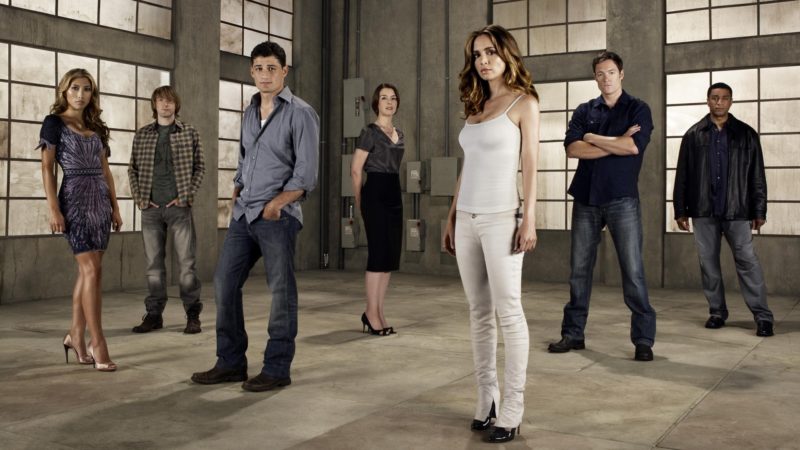 Dollhouse is a Joss Whedon creation that explores the idea of human beings being used as "Actives" who can be programmed with certain personalities and skills to be rented by the rich for various activities that often involve criminal activities or sex.
Over time, viewers learn that Actives are just regular humans who had been in difficult situations, and had signed contracts with the company to give them full ownership of their minds and bodies for five years at a time.
Dollhouse focuses on Echo, one of the Actives, as she begins to remember pieces of former engagements, and starts to develop her own personality and question her identity.
We also get to know an FBI agent who is investigating the Dollhouse and risks everything in order to try to prove its existence.
Like in Westworld, the Actives begin to show signs of problematic behaviors and of self-awareness, and the morality of the entire operation is examined.
9. Game of Thrones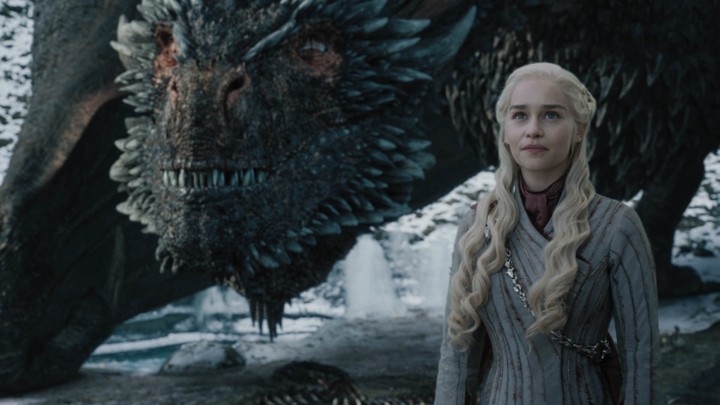 If you haven't seen Game of Thrones yet, it's about time that you tried it.
Sure, there are no robots in Game of Thrones, but there are lots of exciting sci-fi elements, and the story appears to be set in a medieval time, which is reminiscent of the futuristic, yet old-fashioned Western setting of Westworld.
Game of Thrones is based on the book series A Song of Ice and Fire, by George R. R. Martin. The first book in the series shares the name of the television series, Game of Thrones.
Game of Thrones shows the violent struggles to take over the Iron Throne and gain power over the Seven Kingdoms of Westeros. The show is full of twists and turns and lots of violence, and keeps viewers on the edge of their seats, wondering what will happen next.
Like Westworld, Game of Thrones is exciting, dark, violent, and twisted. If you are looking for something to fill a void after finishing Westworld, Game of Thrones is one of your best options.
Unfortunately, the ending of GoT was rushed and inconsistent with the theme of the first few seasons. Maybe stop watching at season 6 and you'll get a better ending for yourself.
10. Black Mirror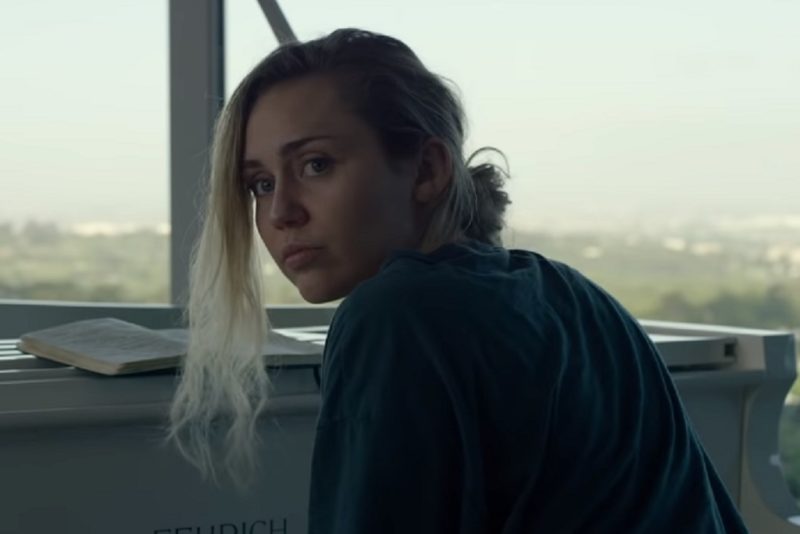 Black Mirror is a show unlike any other.
It now has 5 seasons and a choose your own adventure type film. Each episode is a standalone story about something a bit twisted, usually set in the near future.
The show is usually quite dark, although it does have some elements of humor.
The majority of the stories focus on technological advances and illustrate how the things we desire may actually be our downfall.
Although the episodes are standalone, the worlds of some episodes seem to be subtly connected.
If Westworld leaves you wanting more strange, twisted stories of technology gone wrong, Black Mirror is the best place to go for more.
This article was written by a freelance writer.
---
Related articles:
Stranger Things 3: Who Was The American In The Post-Credits?
Top 10 Best Japanese Dramas Of All Time
Top 11 Shows Like Once Upon A Time You Can Watch Today
10 Best English Dubbed Anime Series
Top 10 Best League Of Legends Champions For Beginners
Top Shows Like Lord of the Rings To Watch Today
The Best Zombie Films Or Shows On Netflix Today