The Umbrella Academy is Netflix's new take on the comic book series of the same name. It revolves around a highly dysfunctional family comprised of adopted siblings who were brought together by a billionaire who served more as a dictator than a father.
With his adopted children, he forms The Umbrella Academy, a team of crime-fighting superheroes. All but one of the adopted children took part in the Umbrella Academy. Vanya is the odd child out, and was raised in the same home as the others, but was never able to take part in their missions, and was always told that she wasn't special.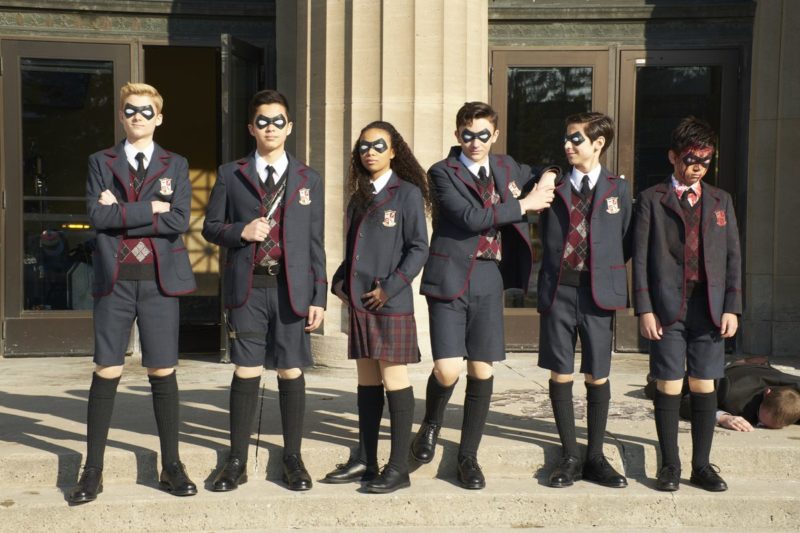 The others took part in the crime-fighting team and have a variety of powers that viewers learn more about over time. The show follows them in adulthood, after the siblings have become estranged. We see flashbacks to their childhood and find out more about their powers and what their lives have been like.
This dark and peculiar show takes viewers on a wild ride as they discover more about their family and the world they live in. The family is brought together again by the death of their father. Soon after his death, they discover that the world is about to end. We then see the members of the family struggle to deal with various enemies, time travel, and personal issues while trying to figure out what they can do to help prevent the apocalypse.
If you binge-watched the Umbrella Academy and are looking for more shows to fill the void, here are some shows like the Umbrella Academy that might satisfy your need for some dark, supernatural, twisted tales.
1. Arrow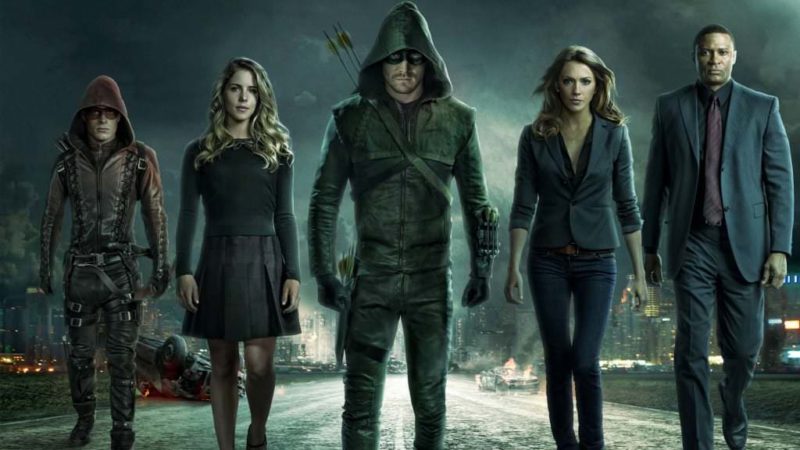 Arrow tells the story of Oliver Queen. Oliver had been a spoiled party boy billionaire before being shipwrecked on an island and fighting for survival for several years. He then returns to his old life a changed man. After his return, he becomes a masked vigilante named Green Arrow, and hunts criminals from a list that belonged to his father.
If you're into jaded superhero teams like in The Umbrella Academy, Arrow has built up an impressive team of superheroes over the years, and has also spawned numerous spin-offs. With its somewhat dark and moody tone, some humor, mystery, and a multitude of superheroes and villains with and without powers, Arrow (and its spin-offs and related shows) can keep you entertained for a very long time.
2. The Gifted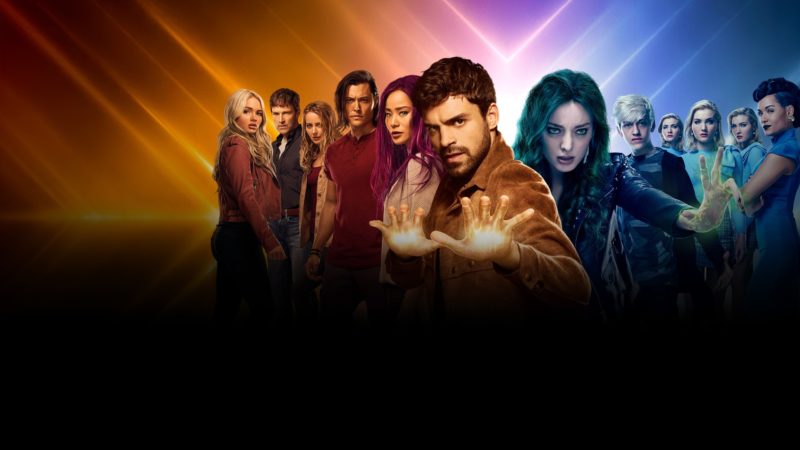 Set in an alternate timeline where the X-Men have disappeared, The Gifted takes place in a world where mutants are being heavily persecuted.
When a family discovers that their two children are mutants, they must go on the run and try to escape capture by the government.
The Gifted may not be quite as dark and quirky as the Umbrella Academy, but it has some interesting superheroes from slightly less mainstream comics, and follows an eclectic team of superheroes as they fight for survival in a world that doesn't understand them.
3. Gotham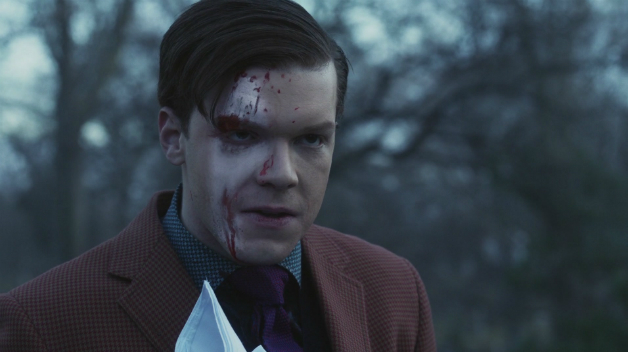 Gotham brings the infamous DC comic book city to life with a new take on the world of Batman. The show centers on James Gordon, who works for the Gotham City Police, and introduces dozens of DC Comics heroes and villains over its 5 seasons.
Bruce Wayne is a young boy in this world, and has not yet become Batman. He and several other characters are introduced at young ages or in unexpected ways. The show takes you through Gordon's life as he tries to solve crime and stay afloat in city full of crime and corruption. It then branches off to cover the lives of the many leading characters.
Like the Umbrella Academy, Gotham has a dark tone and brings together people with superpowers who far from innocent or conventional. If you like your supernatural beings to be troubled and brooding, Gotham is a good show to watch.
4. Black Lightning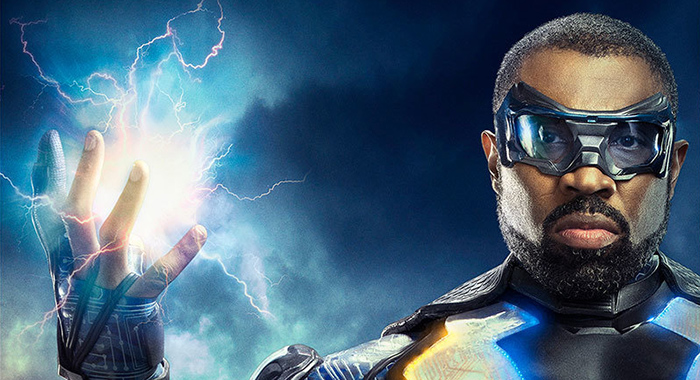 Black Lightning is another show based on characters from DC Comics. Jefferson Pierce retired from his life as superhero Black Lightning because of the toll it was taking on his family. His children didn't know about his secret identity, and his wife felt that it tore his family apart.
When Black Lightning is pulled out of retirement and back into his life as a superhero, we see the effects this has on his family, and we learn that he is not the only person in the family with superpowers. The family then tries to band together to master their powers, and protect their city from harm.
Black Lightning is not nearly as dark and twisted as The Umbrella Academy, but they are both shows about a family with superpowers working together to fight bad guys while trying to overcome familial issues.
5. Titans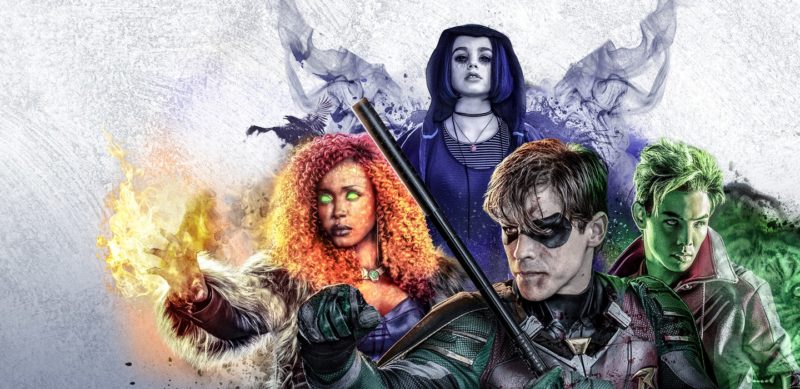 Titans is based on the Teen Titans series from DC comics, but puts a new spin on the characters that we don't often see in life action. The show introduces us to a young Rachel Roth (Raven), a teenaged girl struggling to understand and control her dark powers that threaten to take over her whenever her emotions are high.
Dick Grayson (Robin/Nightwing) is striving to get out from in under the shadow of his mentor, Batman, and is acting as a vigilante in his free time, despite working for the Detroit Police Department by day.
Kory Anders/Starfire wakes up with no memory of who she is or what she is capable of, leading her to search for answers, where she comes across Rachel and Dick. Gar Logan (Beast Boy) is a teenaged boy with the ability to shape shift into a tiger, a side effect from a drug that saved his life.
The team comes together to help Rachel evade the group of people seeking to capture her, and to try to figure out how to save the world from a threat they don't yet understand. Similar to The Umbrella Academy, Titans follows a team of misfits with powers as they try to prevent the end of the world.
6. Jessica Jones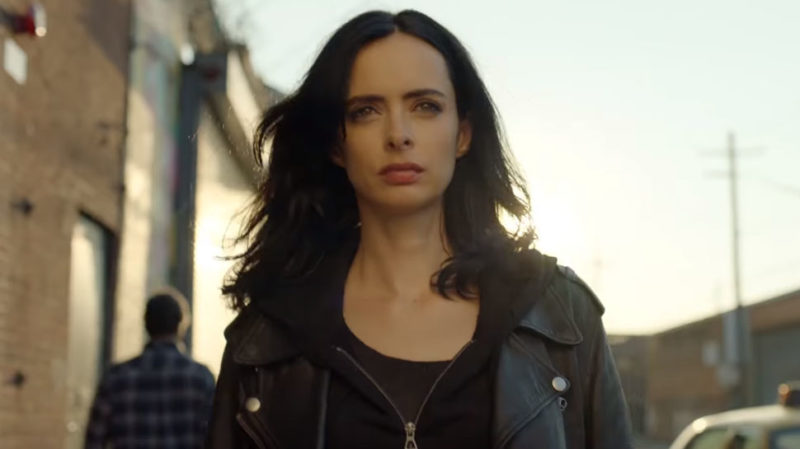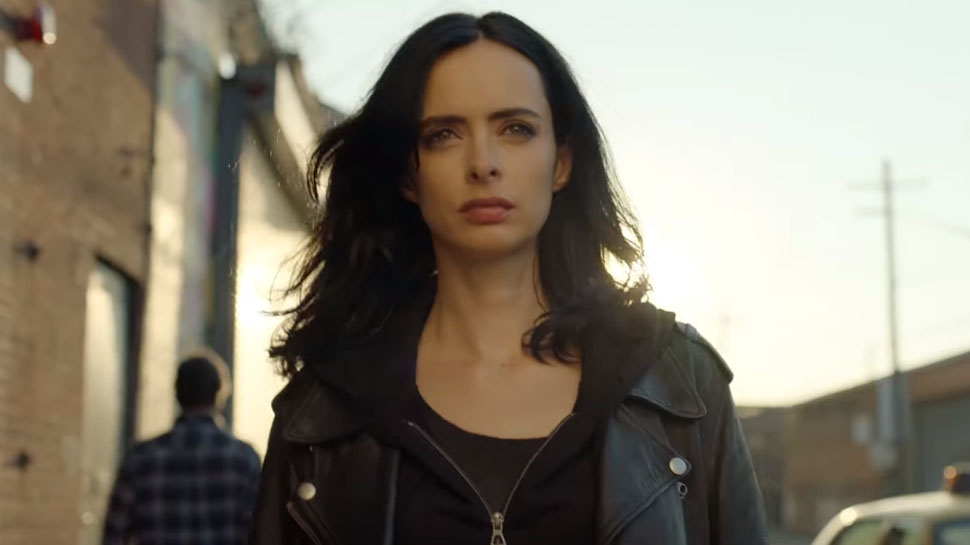 If crass, angry superheroes are your thing, Jessica Jones might be the show for you. Jessica Jones has superhuman strength, but didn't quite cut it as a superhero. She tries to build a life as a private investigator instead, but can't seem to distance herself from her past trauma or from her enemies.
Jessica Jones is a complex character dealing with PTSD and the show doesn't shy away from dark issues, taking the plot to some uncomfortable places at times.
Perhaps the most disturbing element of the show is in Jessica's adversary, Kilgrave. Kilgrave can control people with his mind, and his history with Jessica is deeply disturbing. When he comes back into her life, Jessica has to confront past demons and try to stop him from continuing with his twisted actions.
The show also introduces Luke Cage, and crosses over with Daredevil (set in the same area and in the same universe) and The Defenders, so if you're looking to branch out after Jessica Jones, there is plenty more to watch.
Dark, twisted stories filled with action and superpowers, The Umbrella Academy and Jessica Jones have more in common than you might think.
7. Stranger Things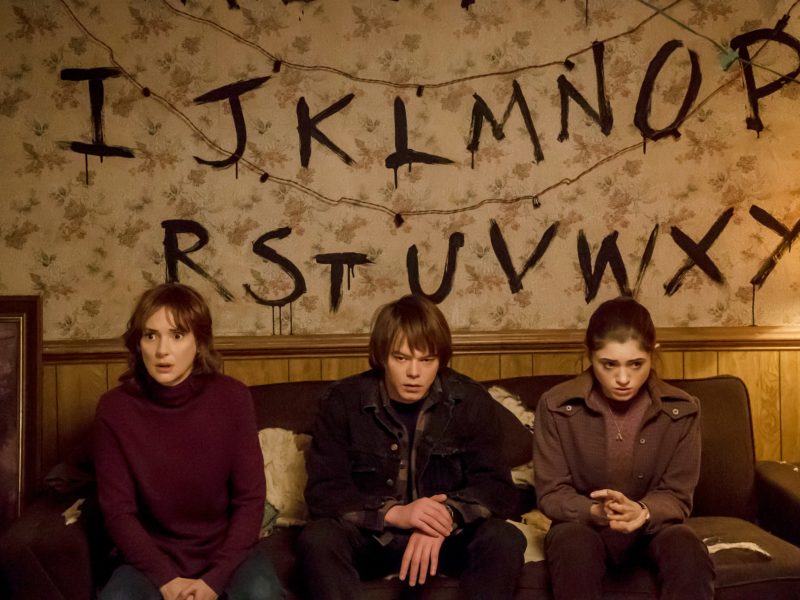 If you haven't seen Stranger Things yet, you should. This hit show may not seem like much based on the concept of following around a group of children in the 80s as they try to find their missing friend, but the show is much more than that.
Dark, strange, humorous, and exciting, Stranger Things takes place in a world with an alternate dimension that they eventually refer to as the Upside Down.
Like in The Umbrella Academy, there is a threat to the universe (from the Upside Down), and lots of elements of the supernatural, including some characters with powers. Also like The Umbrella Academy, Stranger Things is dark with some humor, and with plenty of mystery.
8. Dirk Gently's Holistic Detective Agency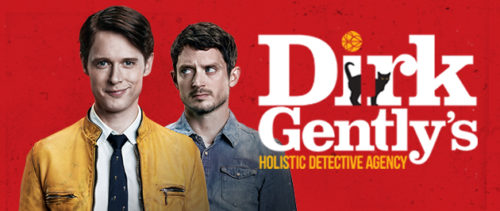 Dirk Gently's Holistic Detective Agency is a quirky, sci-fi show about a very unconventional detective named Dirk Gently and his highly reluctant sidekick Todd. Based on the novels by Douglas Adams, the show is exactly what you might expect. Zany, exciting, more than a little confusing, and highly entertaining.
Like The Umbrella Academy, this show takes viewers through a series of strange events, making them wonder what on earth is happening, and deals with elements of time travel, superpowers, and a complex plot.
Dirk Gently is an outlandish character who shows up in Todd's life just as it has begun to spin out of control. Dirk Gently's sleuthing is highly unconventional, and very frustrating for Todd. He ends up helping Dirk despite his best efforts to get rid of him, and they go through many zany and dangerous situations, meeting a variety of odd characters along the way.
9. Legion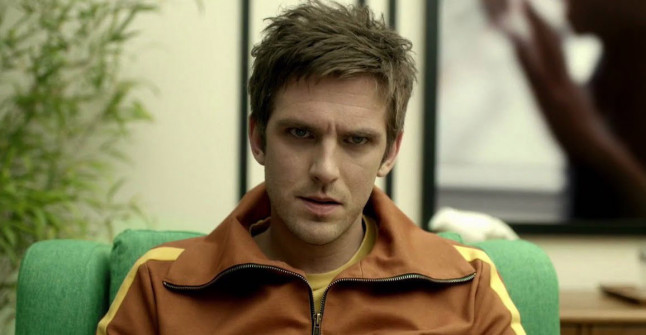 Legion is a show based on the Marvel comic book character of the same name. The show is about David Haller, a mutant diagnosed with schizophrenia. He is convinced that he is mentally ill and that the things he sees don't exist, however certain circumstances lead him to the realization that everything he experienced may not have been in his head.
The show follows Haller as he meets other mutants and tries to evade a government agency that is hunting them down. This show is filmed in a way that gives the viewers a taste of Haller's distorted perception of reality, which makes for an entertaining, if confusing experience.
If you're looking for something similarly dark, twisted, and confusing as The Umbrella Academy, then Legion might be what you need to watch next.
10. Sense8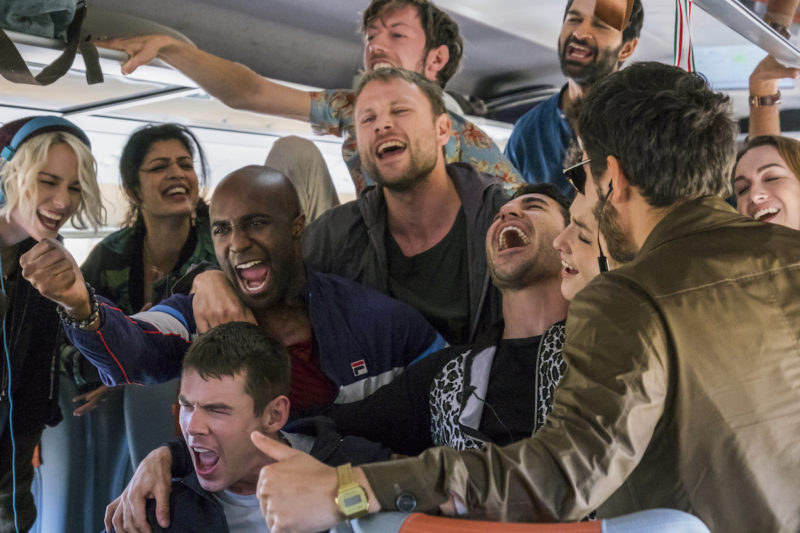 Sense8 is another show created for Netflix, and its fans will tell you that it was cancelled far too soon. The show spans two seasons and a two and a half hour finale that was created to tie up the season after fans were devastated by it's cancellation and banded together to try to bring the show back.
Like The Umbrella Company, Sense8 is a complicated tale of people all born on the same day, with a supernatural connection and abilities. We learn that sensates are people with a supernatural mental and emotional connection to each other. The show follows the 8 sensates as they learn about their connection, and as they are hunted down.
Sense8 is beautifully written and filmed, and when you're not on the edge of your seat, watching harrowing fight scenes and worrying for the safety of the main characters, you're often in awe of the show's beauty and emotional depth.
Each of the 8 main characters brings different skills to the table, and as they learn to work together to outsmart their enemies, you will be cheering them along, unable to stop watching until the end (and grateful to Netflix for filming the finale to wrap things up instead of leaving things the way they were at the end of season 2).
Best shows like The Umbrella Academy?
So, after you're done binging The Umbrella Academy, the shows on this list should give you many more hours of keeping your brain similarly occupied and perplexed by some extraordinary characters.
This article was written by a freelance writer.
---
Related articles:
Best Netflix Superhero Shows To Watch Today
Top 5 Shows Like Rick and Morty
Top 7 Shows Like Game Of Thrones That You Can Watch
Is Netflix's "Kingdom" Worth Watching?
Netflix's Cargo: All You Need to Know And Is It Worth Watching?
Top 10 Games Like Warframe: Some Alternatives To Check Out
An Overview Of Netflix's Series "The Mist"