Bird Box did not receive any praise from critics, and the audience seemed to be mostly disappointed with this movie. However, it managed to attract some media attention and a small but dedicated army of fans.
If you liked the film and now crave for more stories with similar tone or story bits, you will love our list of shows and movies that are similar to Bird Box.
1. The Quiet Place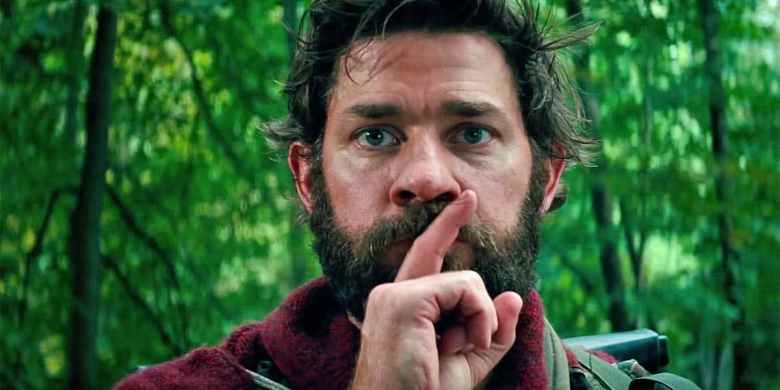 Most moviegoers immediately think about this movie when they start talking about Bird Box. Two films share similar ideas. Their heroes have to deal with a specific mystical situation that prohibits them from using one of their senses.
While in Bird Box people have to wander around with their eyes closed, heroes of the Krasinski's film have to stay as quiet as possible to avoid mauling by aliens.
Krasinski managed to make an excellent film with a slow pace and great visual storytelling. Some people think that plot holes ruin the movie, but you can't deny that the film has impressive aesthetic qualities and impeccable sound design.
If you are looking for a high-quality film that invites to a world full of small secrets and examples of human wit, The Quiet Place won't disappoint you.
2. Z Nation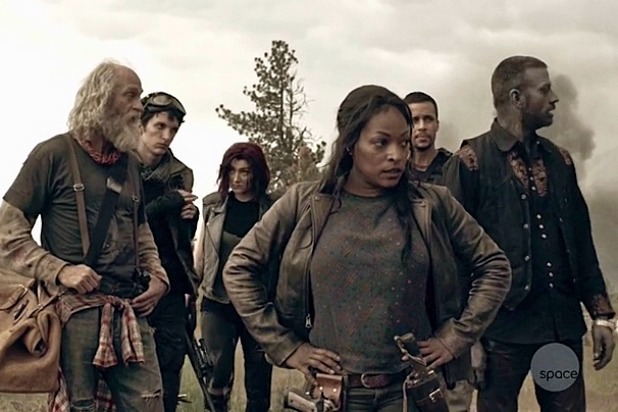 Many people pointed out that Bird Box is a film that has an excellent premise yet questionable execution. Some moments of the movie were hilarious for those who love silly films that don't take themselves seriously. Overacting and strange characters often allow you to enjoy the story even if other technical aspects are inferior to industry standards.
Z Nation is The Asylum's production. It is a cheaply made TV show with bad special effects, hilarious makeup, and weird main characters. Each hero has a mysterious backstory and has specific goals. However, the group just wants to survive amidst a zombie apocalypse.
What adds some spice to the story is that they meet a person immune to the virus. They need to escort him to a place where his immunity could be turned into a cure.
The show has explosive action, gore, and plant zombies. One of the heroes calls himself 10K because his mission is to kill 10 thousand zombies. It is a great mixture of comedy and zombie show.
Everyone knows about Fear the Walking Dead and The Walking Dead, so we decided to suggest a different take on the same genre.
3. The Mist (2007)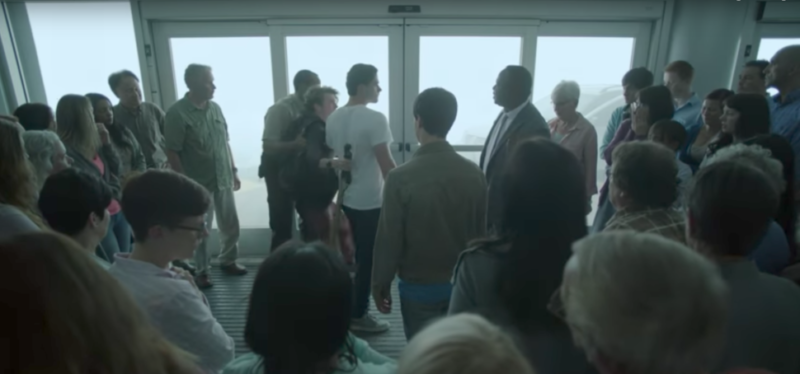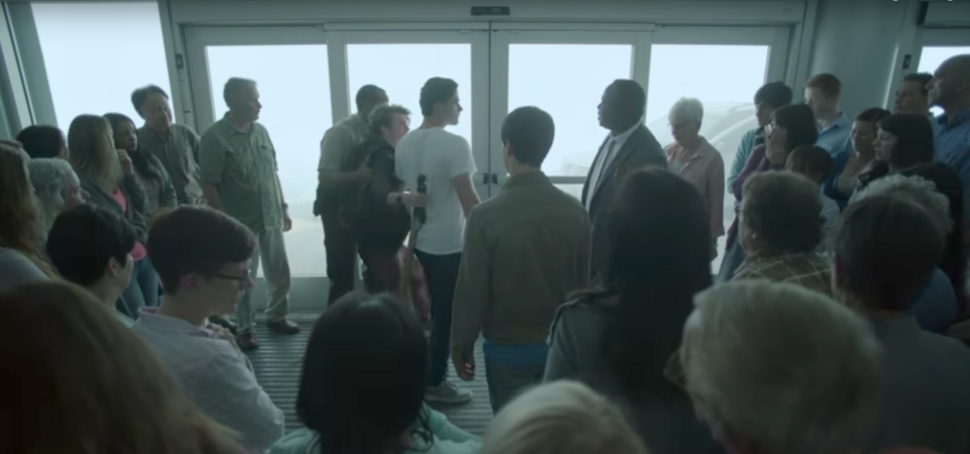 Talking about The Walking Dead, we must not forget about one of the best monster movies with a lot of thriller elements. The director of the first season of The Walking Dead Frank Darabont made this film in 2007. Many actors from that movie appeared in The Walking Dead. The Mist is an adaptation of a book by Steven King, the master of horror.
The movie is about a mysterious sea mist that slowly expands inland and brings horrific creatures with it, a group of people is trapped in a supermarket where they have to find to survive.
While the story seems to be about monsters lurking outside the supermarket, the real entertainment is watching how different characters interact with each other. The pacing is quite slow, and acting allows you to get through slower parts without feeling bored.
If you enjoyed the group dynamic in Bird Box, you will love how it was handled in the Mist.
4. Cargo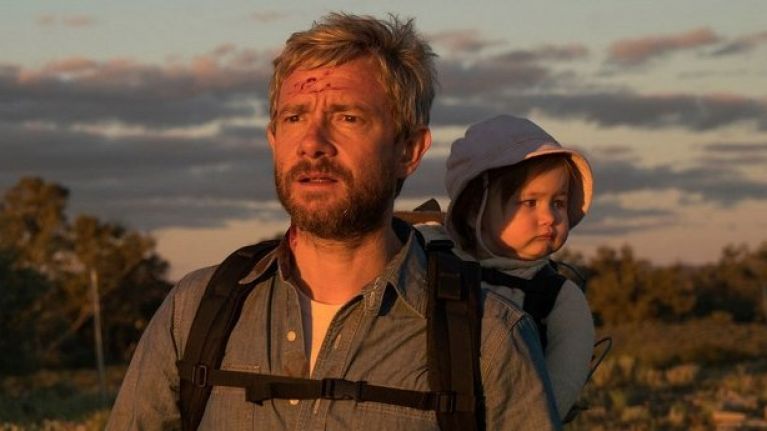 A small movie with a big star. Martin Freeman makes this film a joy to watch. The protagonist of this movie finds himself right in the middle of a raging zombie apocalypse. He needs to protect a baby from flesh-eating zombies.
The premise suggests that this movie will be about hacking and slashing. However, the story is plodding and more about a man protecting a child. The narrative is filled with heart and emotion.
If you like good movies with excellent acting, you will love this slow-paced film that does not want to focus on typical clichés of a zombie horror plot. It feels much like Bird Box in terms of tone and has a protagonist trying to survive in a dangerous environment while protecting an infant.
5. Don't Breathe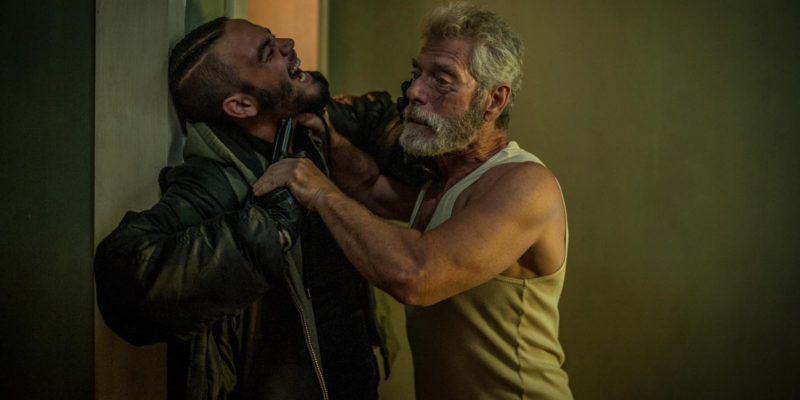 Bird Box gained media attention due to a strange premise that could be turned into a great movie. However, there is another film that some fans consider underrated. It also features a blind person. It is also a horror, and the setting is a small house in the suburbs.
A group of young people decides to break into a house and rob an old veteran. The veteran is blind, so robbers think that it will be a breeze. It turns out that the vet is a psychopath who can kill them even without seeing.
The movie is not a slasher, and the scope is relatively small. The pacing has issues as well as the plot in general. Nevertheless, the cinematic battle between fearful robbers and a blind psycho is quite enjoyable despite having some flaws.
6. Les Revenants (The Returned)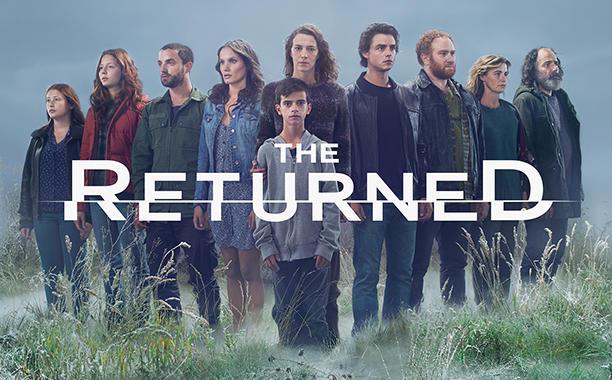 This TV show is based on a film made in 2004. The movie was competently made and hooked the audience with creepy visuals and an unsettling narrative. The Returned is a slow-paced TV show about a small town in France where the dead return to life.
Nobody knows why and how it happened. Undead town dwellers seem to be fine and healthy. However, something is definitely wrong.
The setting is similar in tone and size to the one used in Bird Box. The show also focuses on character and interactions between people and returned.
7. Ash vs. Evil Dead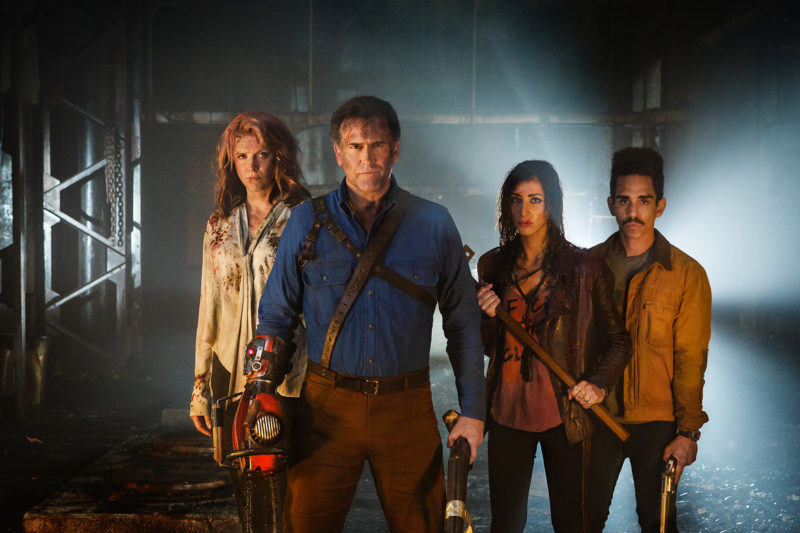 Bird Box takes itself very seriously and doesn't have many intentionally funny moments. If you liked it, you might want to skip Ash vs. Evil Dead which is a horror-comedy. This TV show is a sequel to a trilogy about Ash and his battles against undead monsters summoned by a mysterious "Necronomicon." The show is a comedy with horror elements and lots of colorful gore.
Ash Williams is an iconic hero and the actor who reprises the role is still charismatic. The story of the show oozes humor and witty dialogue while focusing on a journey of the main character. It is not even close to Bird Box, but it has a similar idea. It is a monster movie with some mystical evil force. Ash also has to survive and fight with possessed people, demons, and skeletons!
8. Stranger Things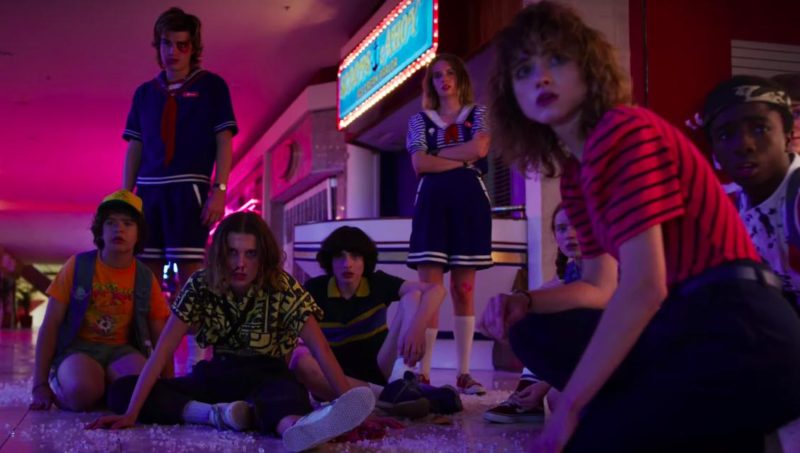 If you like the mystery genre, Stranger Things is something that you have already watched. Possibly, many times. However, it is still a good idea to recommend it to people who either felt out of the loop and did not watch one of the biggest Netflix original shows or didn't know that they love stories like Bird Box, Under the Dome, The Mist, and Stranger Things.
This TV show focuses on nostalgia. It wants you to feel warm and happy by reminding you how cool it was to live in a world without the internet, compact disks, mobile phones, and Justin Bieber. Stranger Things perfectly encapsulates the mood and tone of early Steven King novels. A group of young children has to fight a supernatural monster who comes from another world — this is something very close to the premise of IT.
Stranger Things quickly became a pop-culture phenomenon attracting a lot of media attention and instantly propelling the main child actor of the show, young Milly Bobby Brown, to stardom. It is a great story with outstanding acting from established Hollywood stars (David Harbour and Winona Ryder hit it out of the park) and well-written group dynamic.
9. The Thing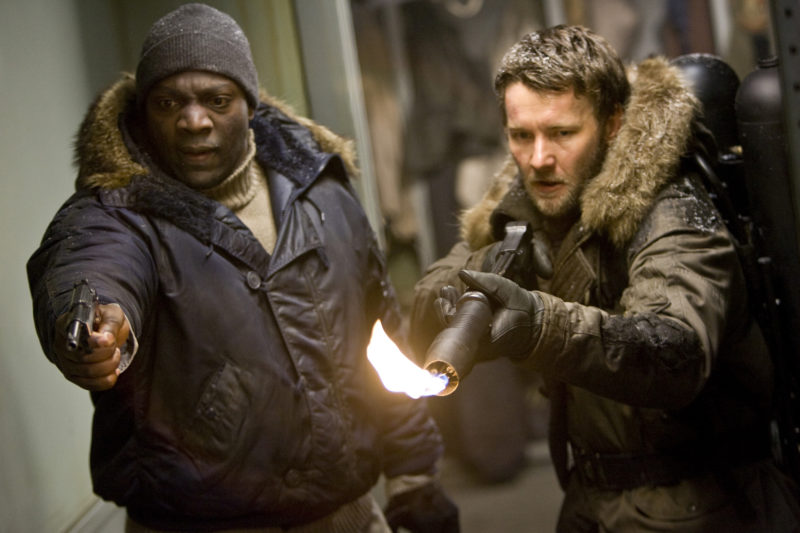 This iconic film made by John Carpenter is a masterclass of horror storytelling. A thrilling journey to the Arctic won't leave you disappointed. It is one of the best horror films of all time and has lots of story bits similar to what you see in Bird Box. However, The Thing did everything perfectly. It is a nearly flawless film with practical special effects that do not look dated and exceptional acting.
The film focuses on relationships between characters who are trapped in a remote research base during a snowstorm. They discover an alien organism that can mimic any biological form of life.
When anyone could be your foe, no one is your friend. It is a fantastic thriller with character not trusting each other. The 2011 remake did not capture the magic of the original. If you want to see a great movie, you should stick to the 1982 film.
10. The Road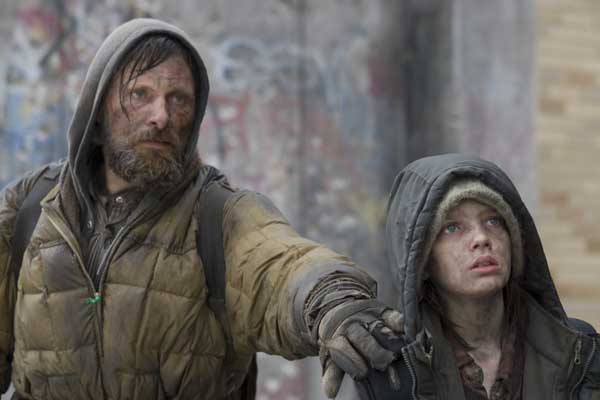 This small film has terrific acting and excellent cinematography. It also features an intriguing premise: a man and his son are trying to survive in an apocalypse. They have a complicated relationship and have to deal with various hardships of a world where resources are scarce, and people are ready to shoot on sight.
The film managed to earn genuine praise from critics. It is not a flawless movie, but it has many redeeming qualities that make it a great entertainment!
This article was written by a freelancer.
---
Related articles:
Best 8 Shows like Brooklyn Nine-Nine
Top Shows Like Arrow You Can Watch On Netflix
Top 11 Best Netflix Superhero Shows To Watch Today
Best Shows Like The Umbrella Academy
Top 5 Shows Like Rick and Morty
Best Shows Like Stranger Things – 7 Alternatives To Watch