Show Me The Way is a mission under Carl Chisum in Tom Clancy's Ghost Recon Breakpoint.
Your task is to find the office director of Natural Hazard Control Center.
Here's a walkthrough of Show Me The Way in Ghost Recon: Breakpoint.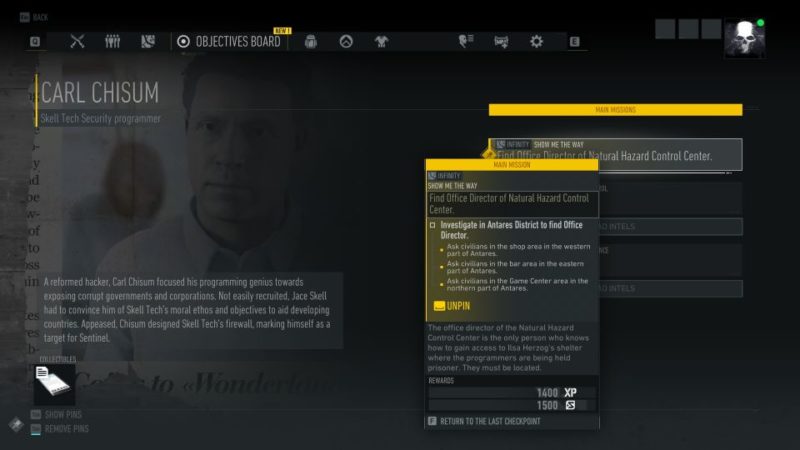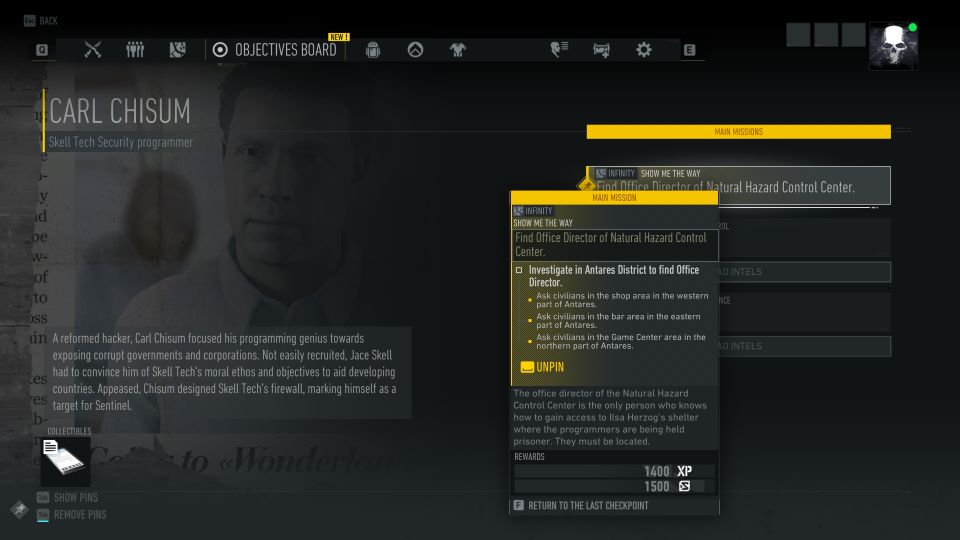 Get to the Antares District
To look for the director, head to the Antares District which is in the coast of Infinity province.
The exact location is shown in the map below.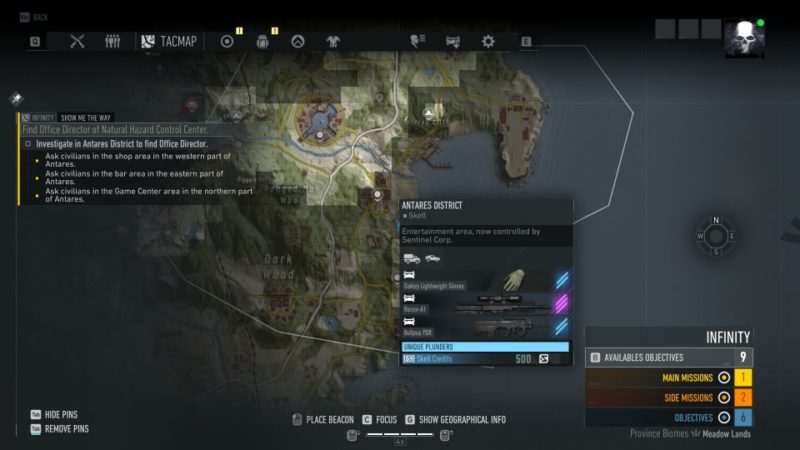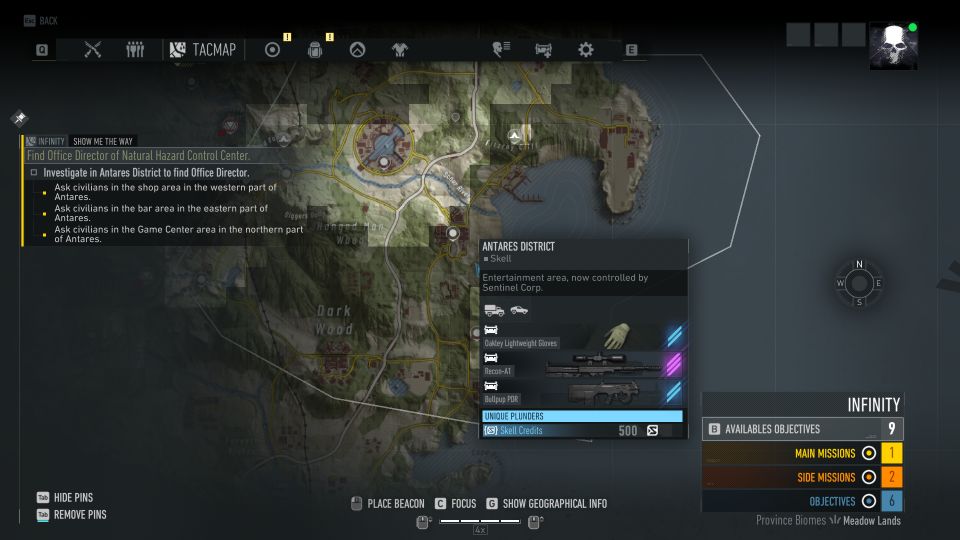 You can easily take a helicopter there.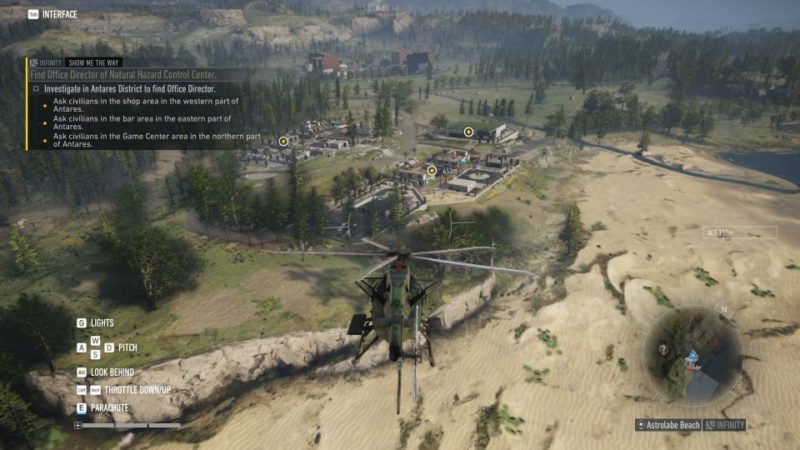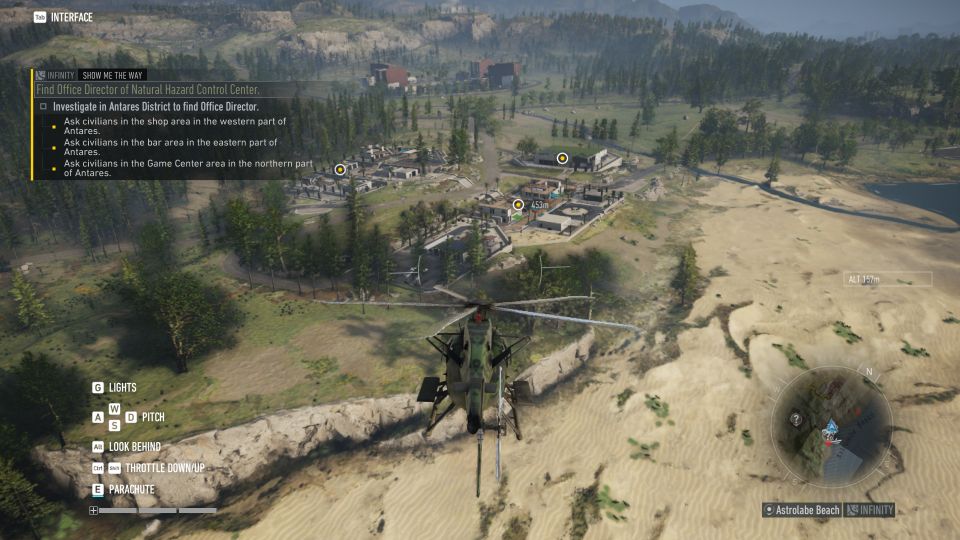 Ask civilians in bar area (eastern part)
You'll need to gather intel from civilians from three areas within the district. The first one is the bar area at the eastern part.
Ask this woman here.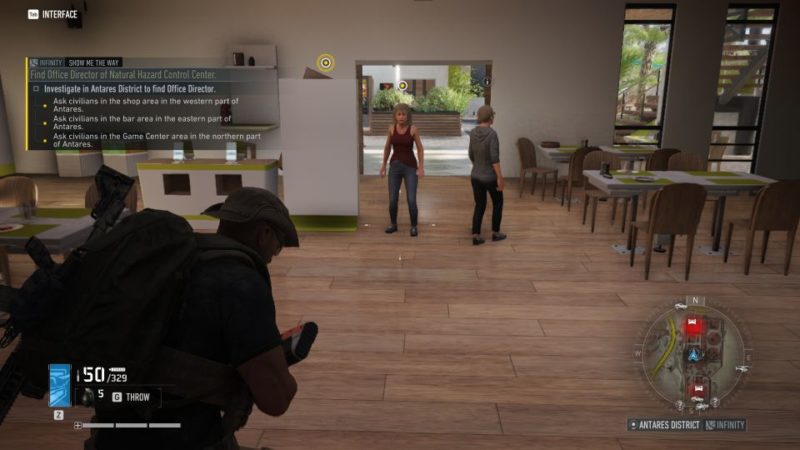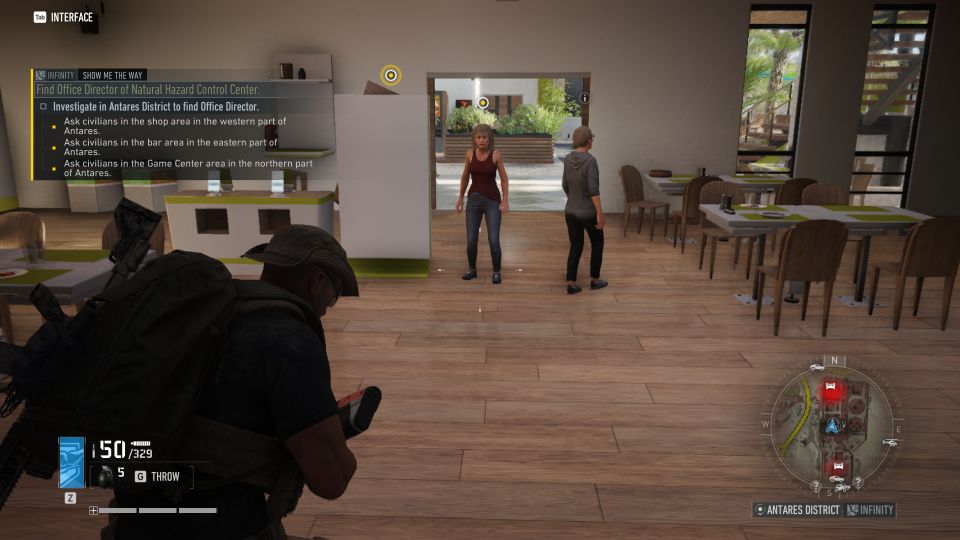 Ask civilian in Game Center
Next, head to the Game Center. The location is shown below, marked by the blue player location.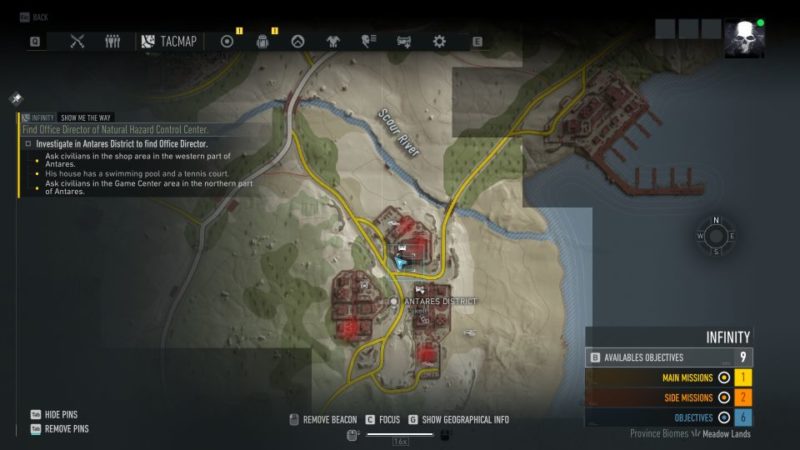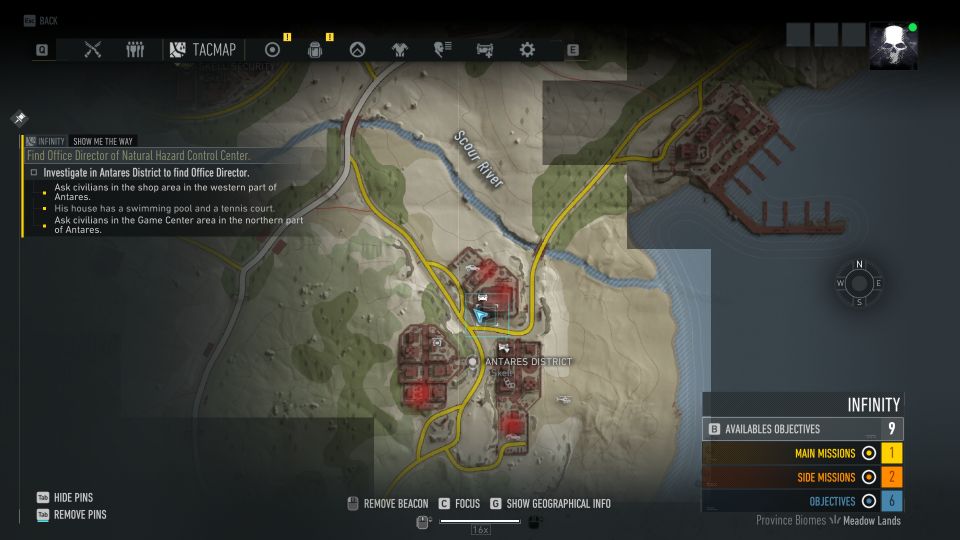 You should see this unique building.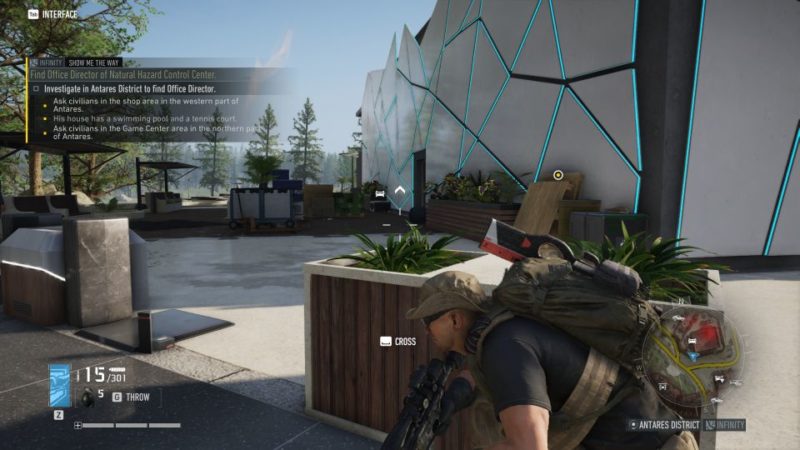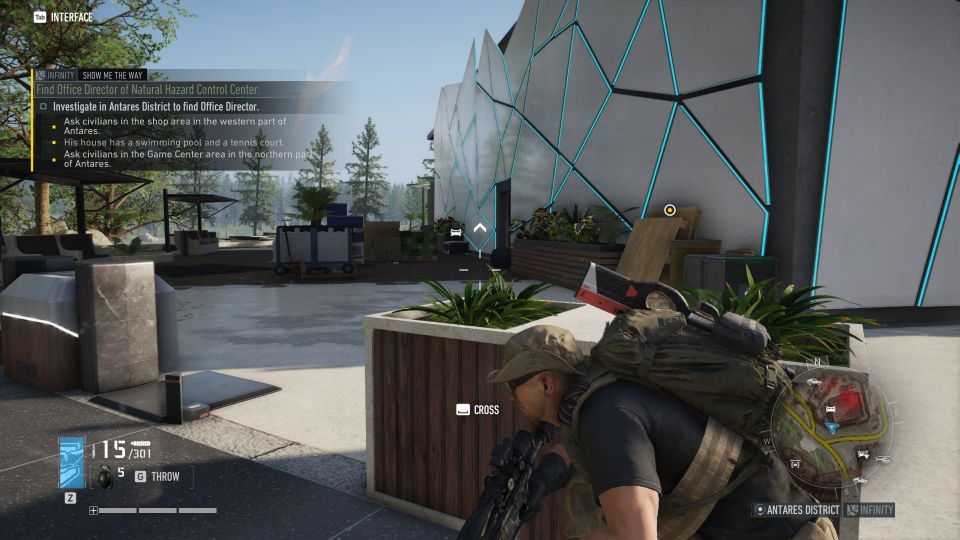 Ask this man here about the office director.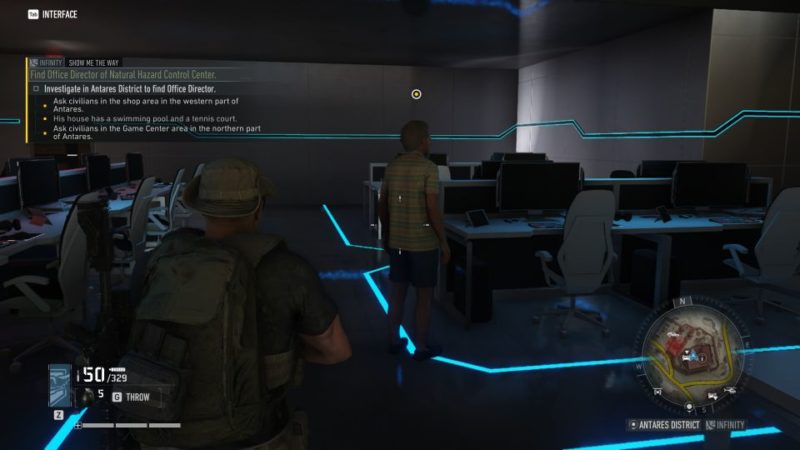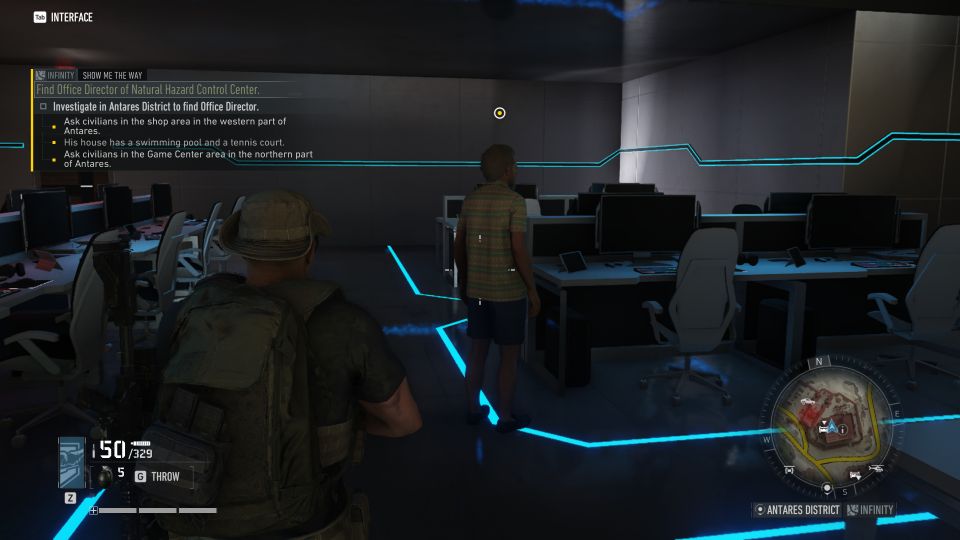 Ask civilian in western part
Now, head to the western area of the Antares district.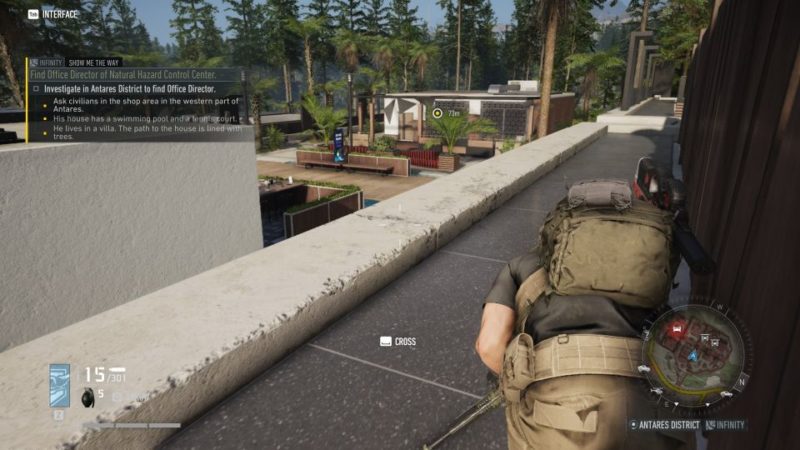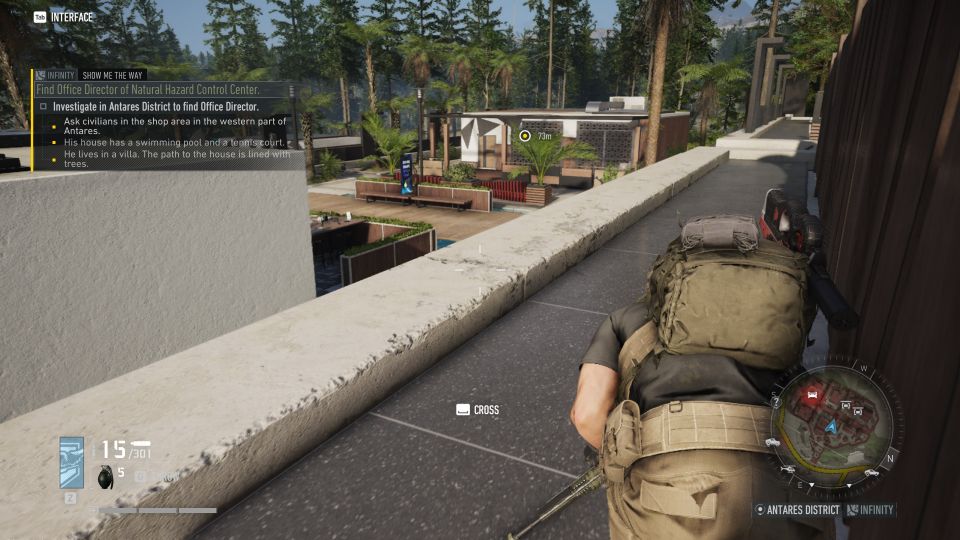 Ask this man inside the building on where the office director is.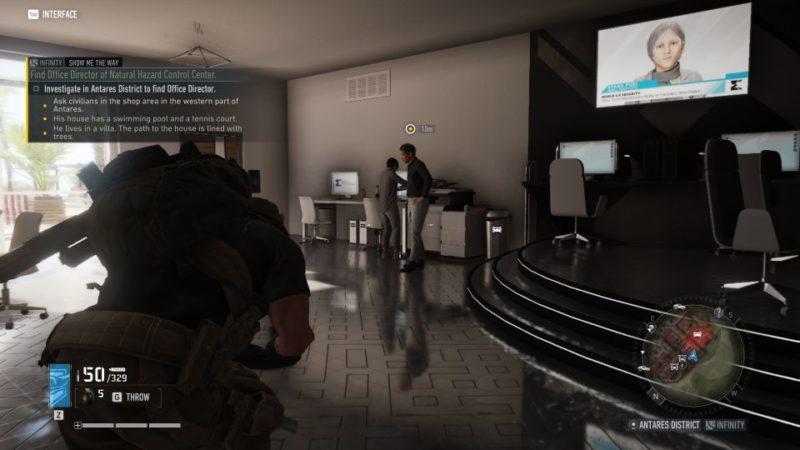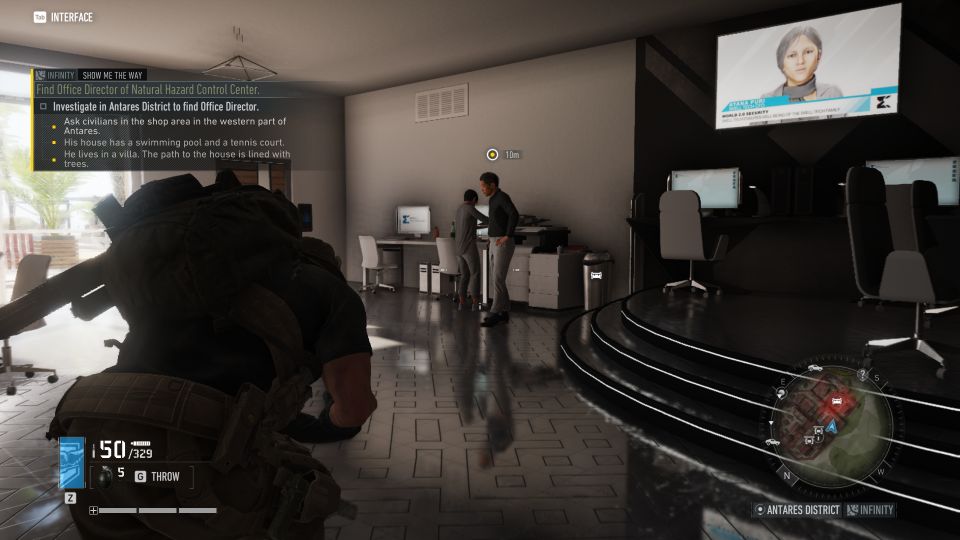 Locate the Office Director's house
You'll then get enough info to know that the office director's house is in Sirius Residences, just south of Antares.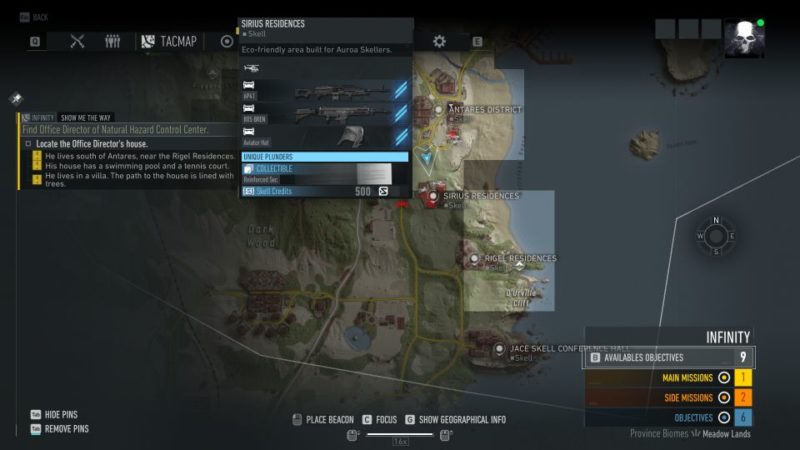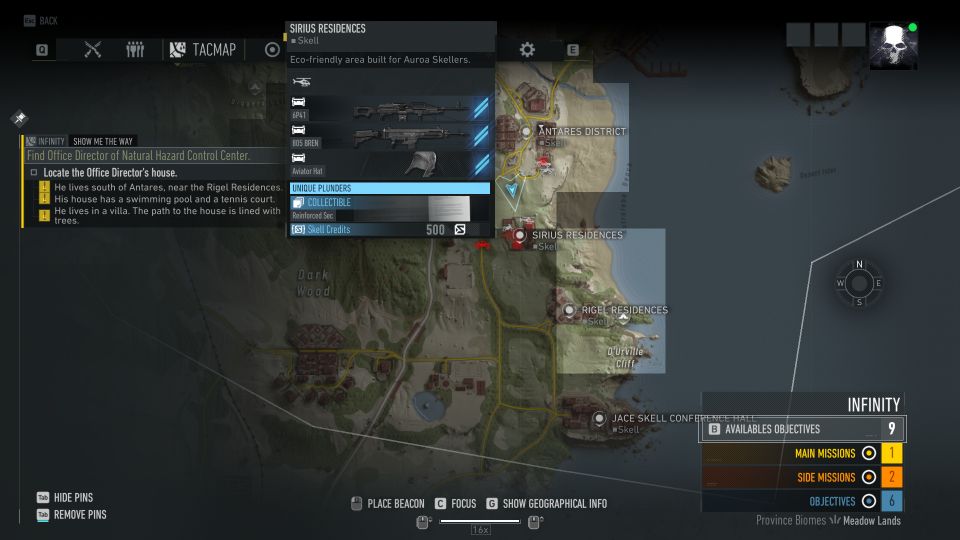 Enter the building and speak to the man near the sofa.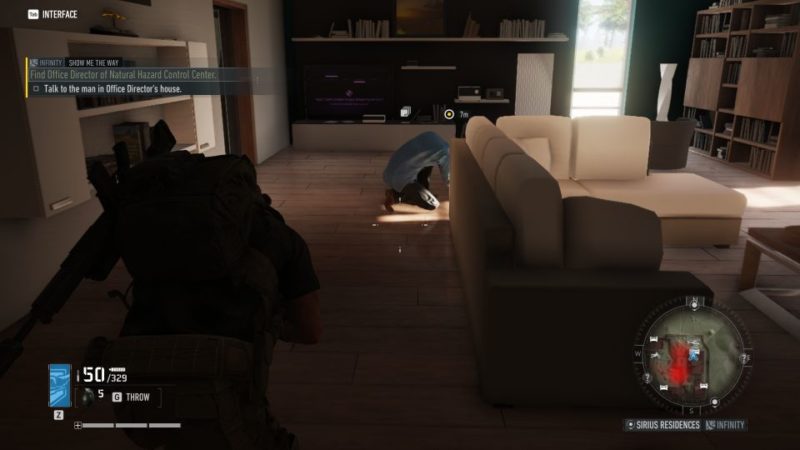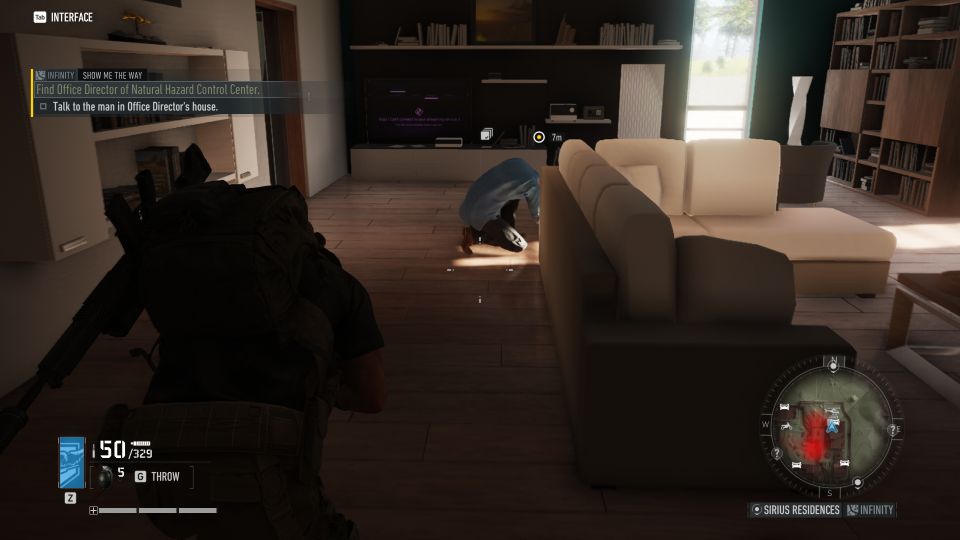 Reach Skell Conference Hall
As the director went to the Skell Conference Hall, you need to go there. It's also within Infinity province.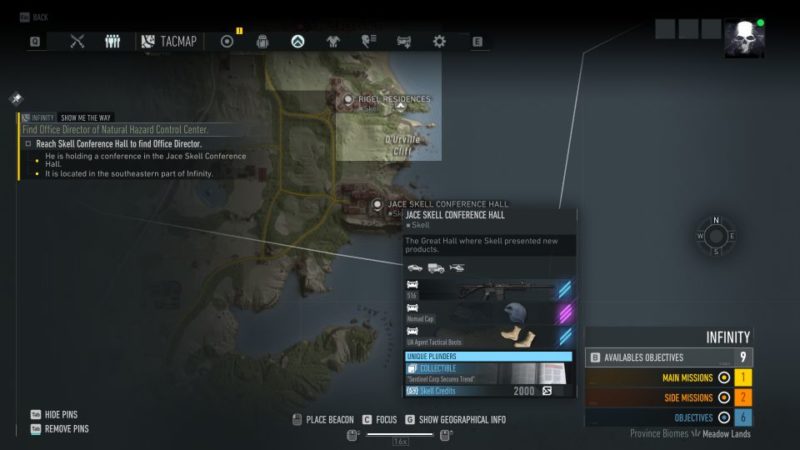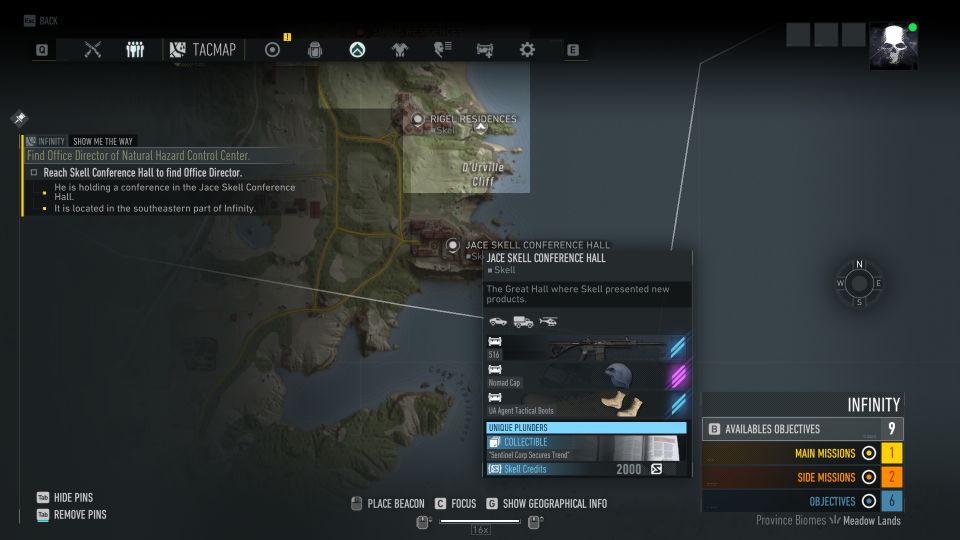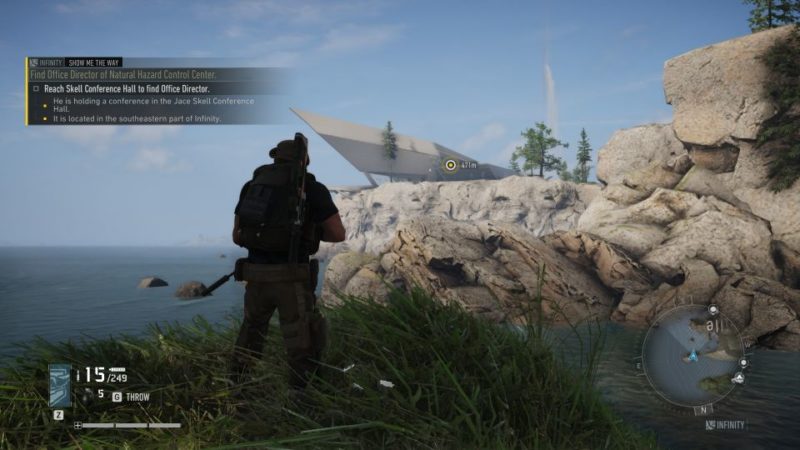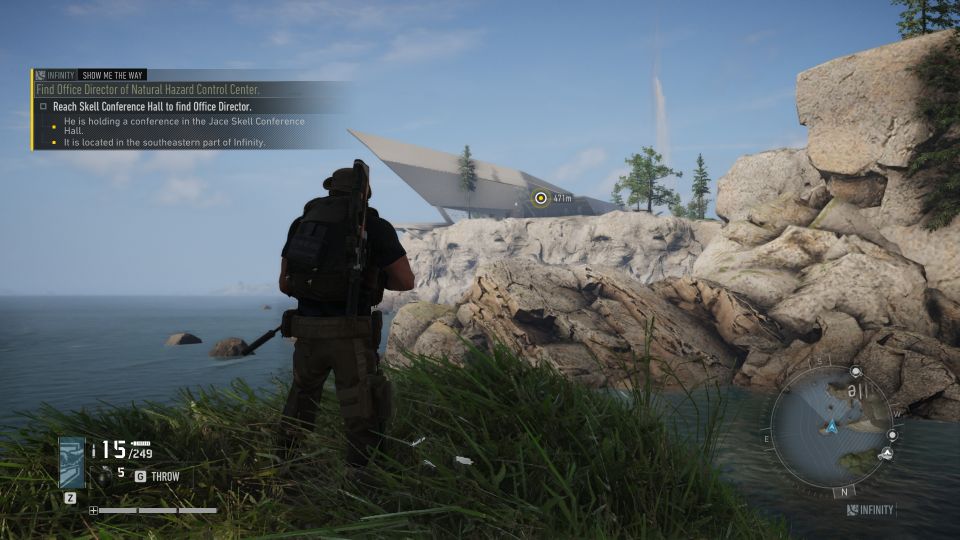 Catch the Office Director
Enter the building and look for the office director who's giving a speech. Speak with him.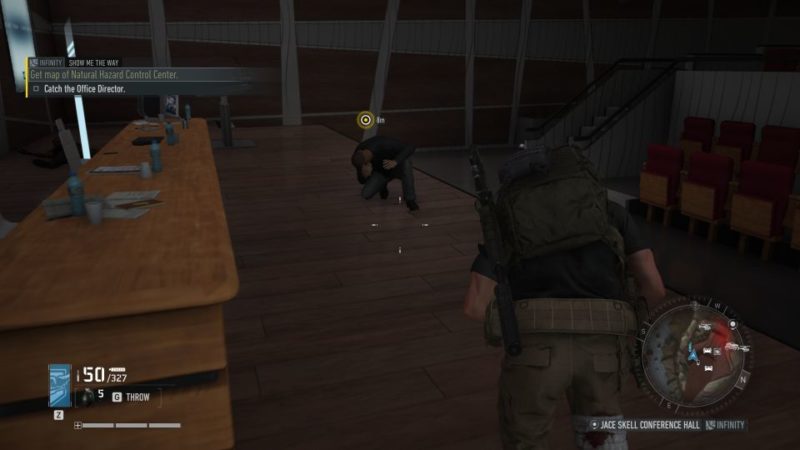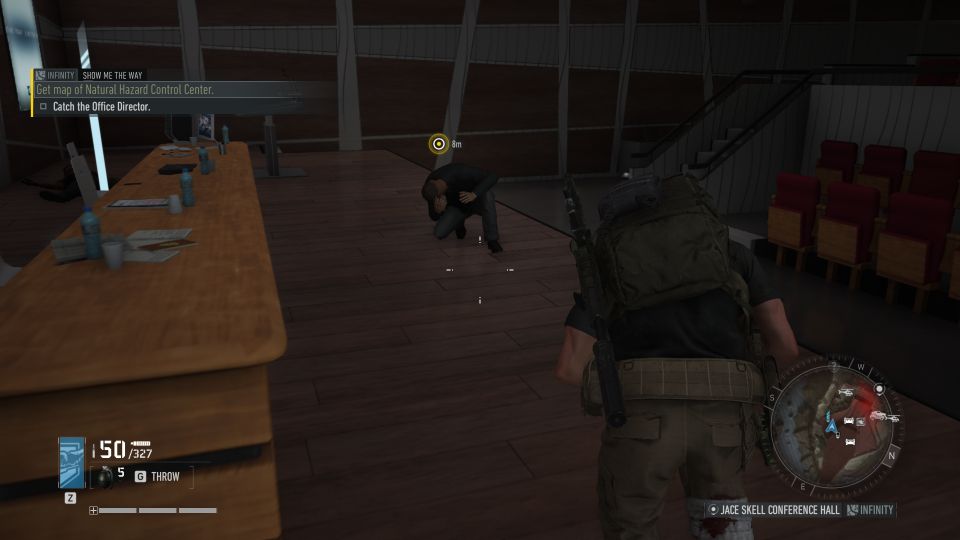 The mission ends after he tells you about Herzog.
You will earn Skell Credits.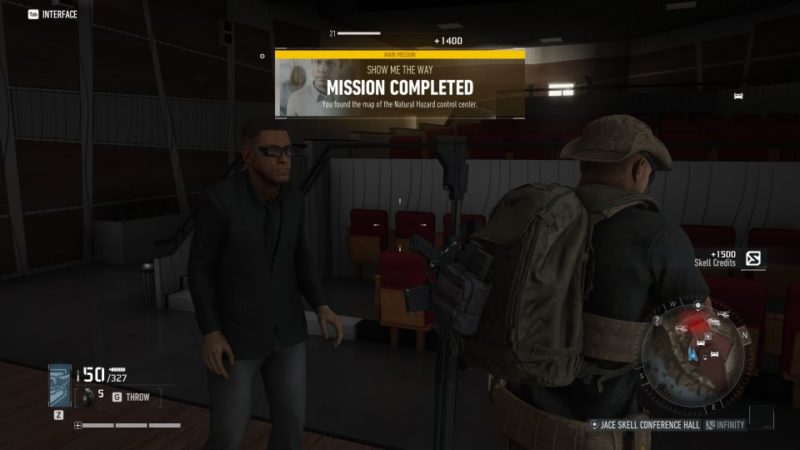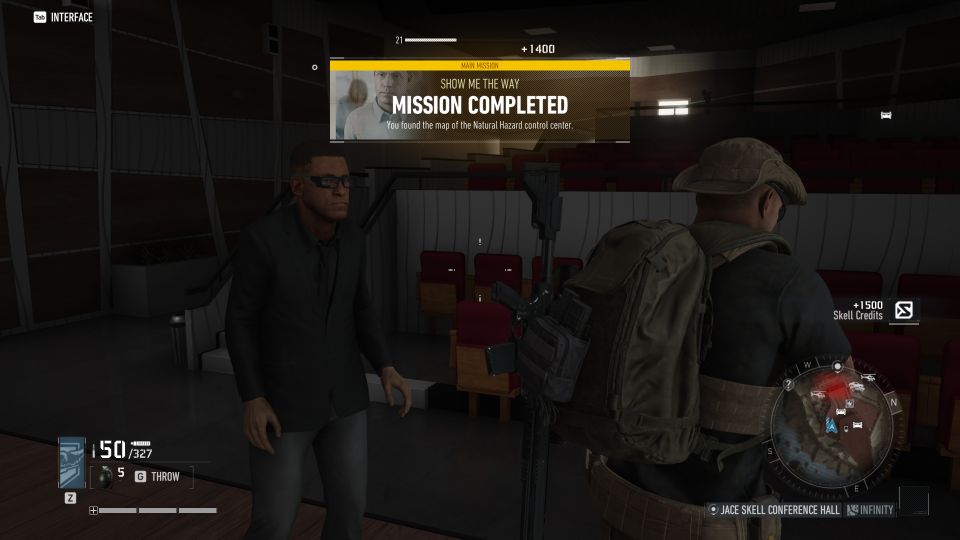 ---
Related articles:
Speak No Evil: Ghost Recon Breakpoint Walkthrough
A Great Escape: Ghost Recon Breakpoint Walkthrough
Mountain Siege: Ghost Recon Breakpoint Walkthrough
A Man Of Confidence: Ghost Recon Breakpoint Walkthrough
Skell On The Move: Ghost Recon Breakpoint Walkthrough
Innocent Slaughter: Ghost Recon Breakpoint Walkthrough