One of the cultists under the Gods of the Aegean Sea branch is a little difficult to find.
The clue for the cultist (Mytilenean Shark) can be found somewhere north of Thera.
Here's how you can find the shipwreck north of Thera in AC Odyssey.
Location of ship north of Thera
Based on the description, the cultist's ship sunk at the ruins somewhere north of Thera.
The exact location you need to go is shown in the map below. It's northeast of the most northern part of Thera.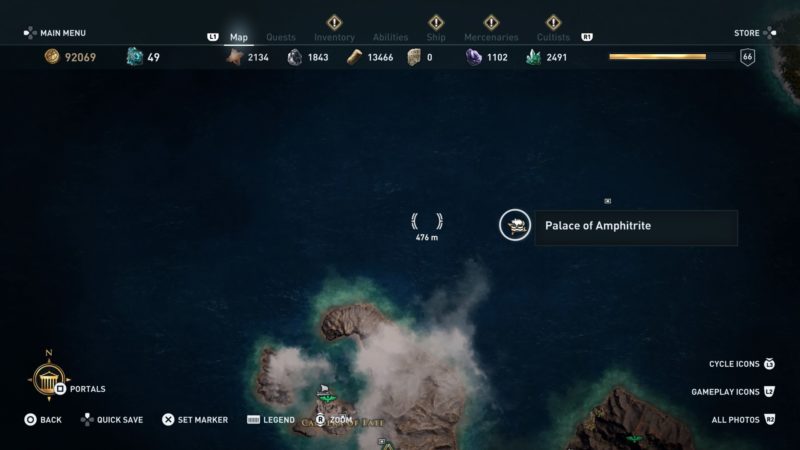 The underwater place you're looking for is called the Palace of Amphitrite.
You should see some of these stuff on the sea.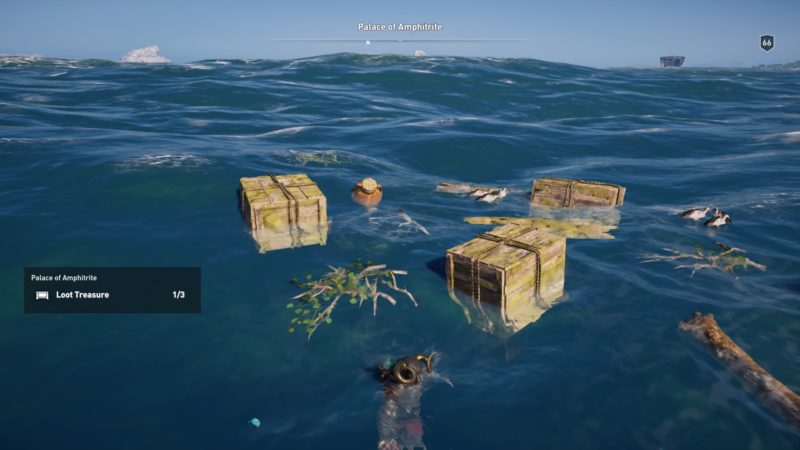 Dive underwater and look for this huge structure at the bottom of the sea. Go towards it.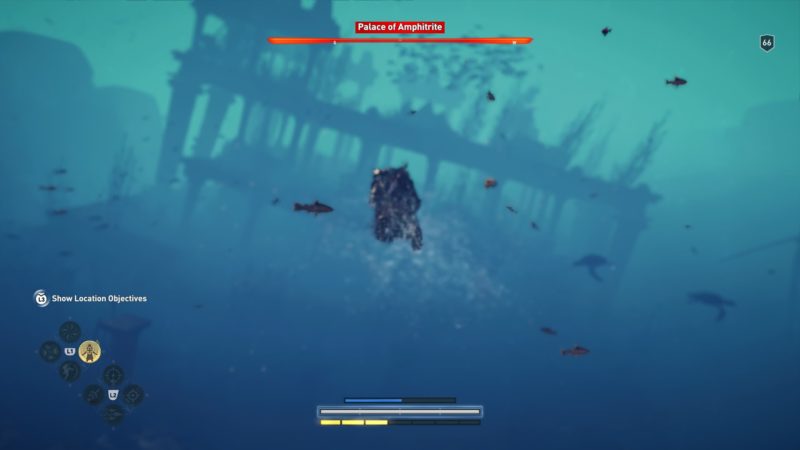 When you reach the area, you may notice a couple of sharks. I had to kill 5 sharks in total.
You can use arrows to kill them from above. I specifically used the Ghost of Artemis skill as it seems to have a longer range.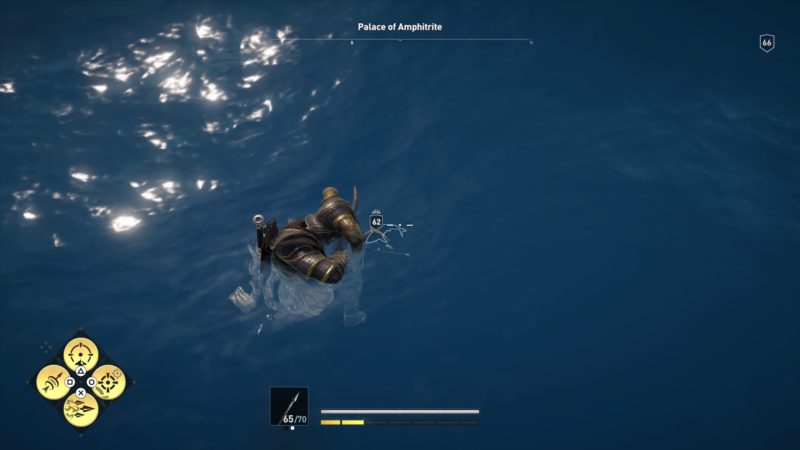 After killing the sharks, dive near the structure / building and look for a hollow tree bark that is big enough to swim inside it.
You should also see a notification that the cultist clue is nearby.
You'll probably need to dive in and out because you'll run out of breath quickly.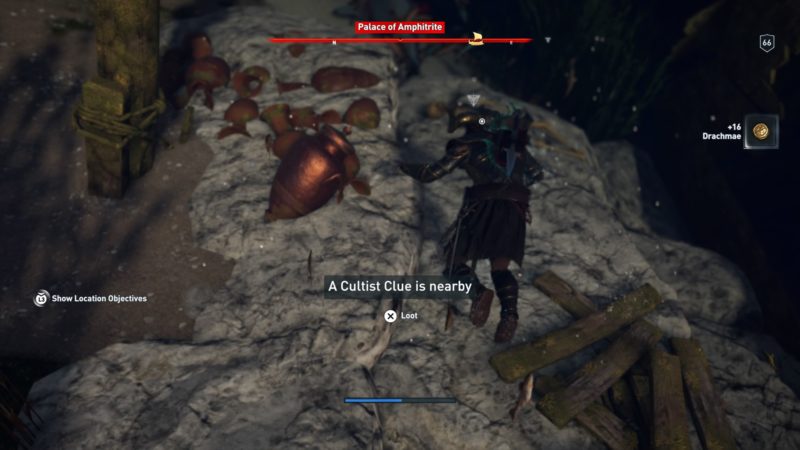 Kill The Mytilenian Shark
After getting the clue, you will get the exact location of the cultist. He is just south of Samos on a ship.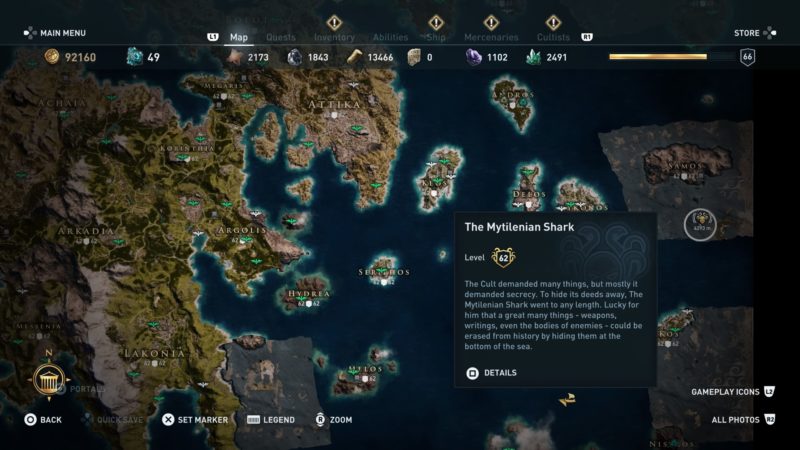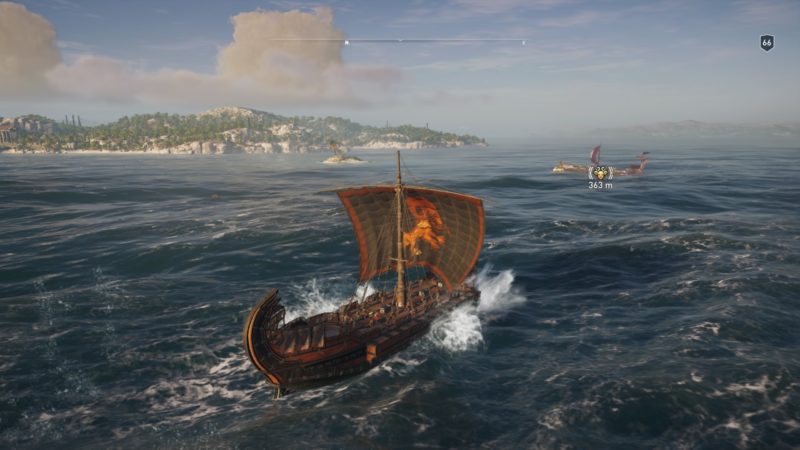 As usual, just sink the ship or initiate boarding when the HP is low.
You will get the next cultist clue after defeating The Mytilenean Shark.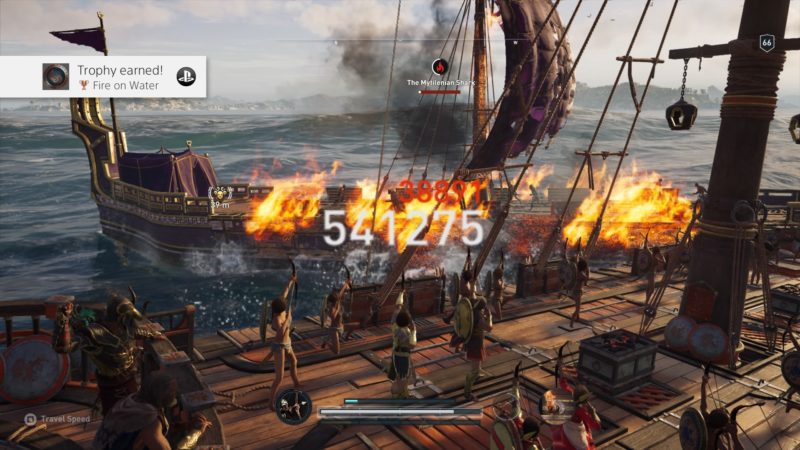 ---
Related articles:
How To Get The Demigod Set Helmet – Assassin's Creed Odyssey
A Fresh Start (Cultist Leader): Assassin's Creed Odyssey Walkthrough
Labors Of The Keeper (Defeat Hades): Assassin's Creed Odyssey
A Cursed Sickness: Assassin's Creed Odyssey Walkthrough
Home Is Where You Make It: Assassin's Creed Odyssey Wiki
Fallen From Grace: Assassin's Creed Odyssey Walkthrough