Sell Out is a side mission in Borderlands 3 that begins in the planet Eden-6.
The mission is pretty short. You either choose to destroy the cameras or get killed by the trap.
Here's a walkthrough of Sell Out in Borderlands 3.
This mission is recommended for level 26 and above.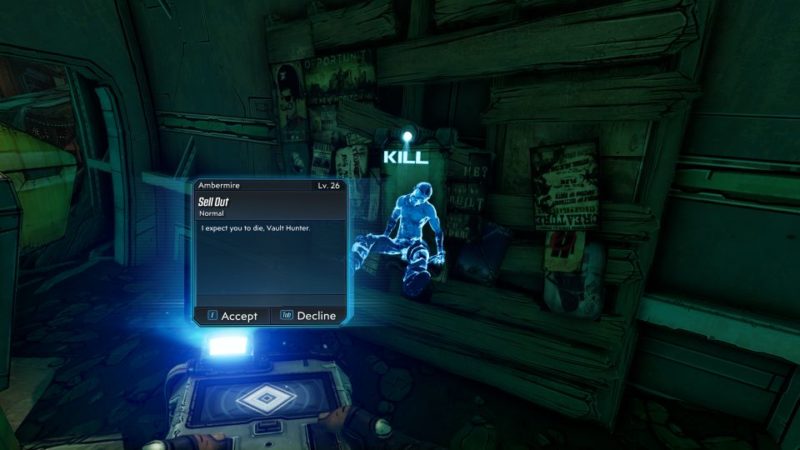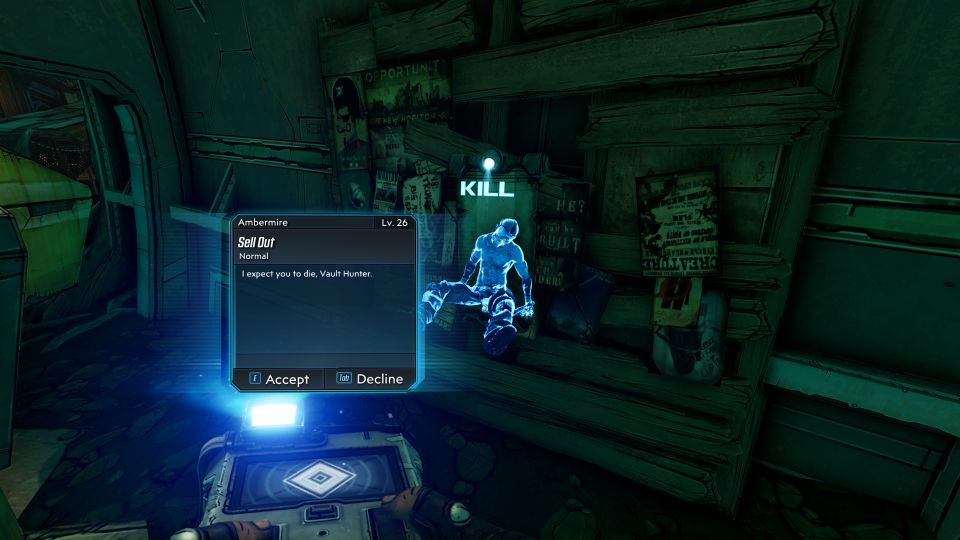 Destroy cameras or use obvious death trap
There seems to be only one thing to do in this mission.
Either you choose to destroy the cameras to prevent Tyreen's followers from not seeing the live stream, or get killed by the death trap for the fun of followers.
Get to the location shown in the map below to begin. It's in Ambermire.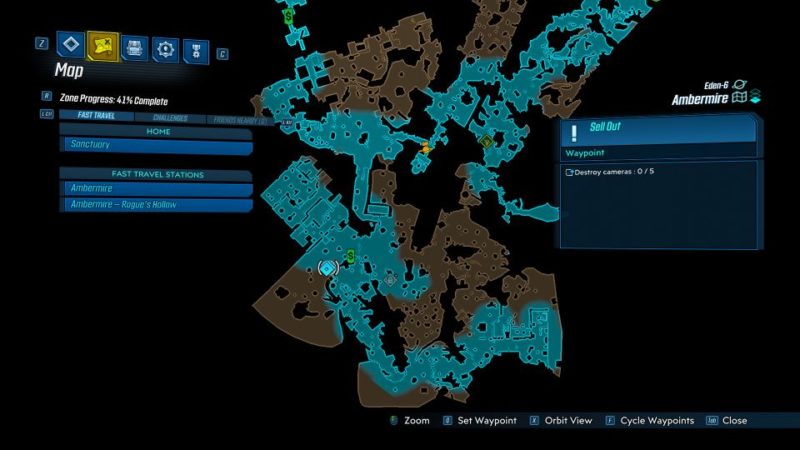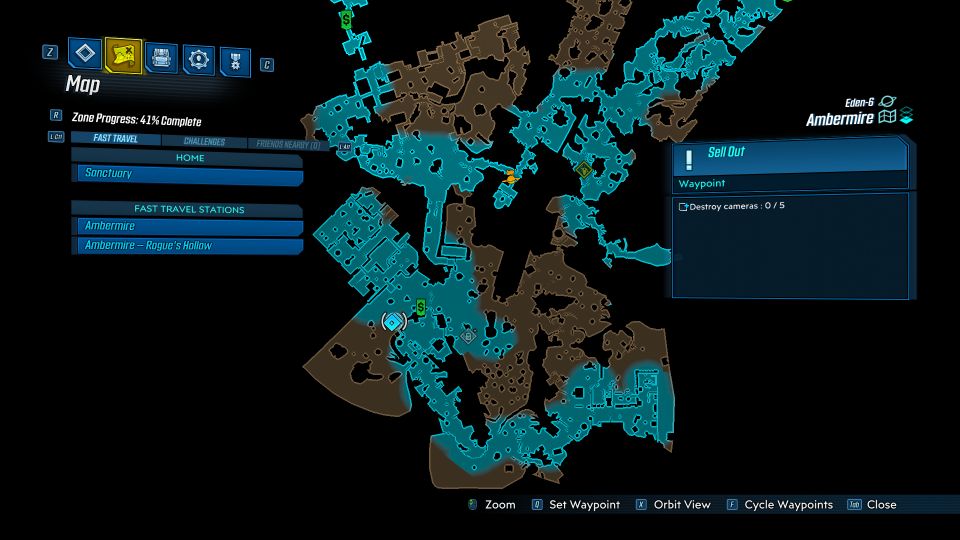 Destroy cameras
I chose to destroy the five cameras located around the trap, instead of getting killed.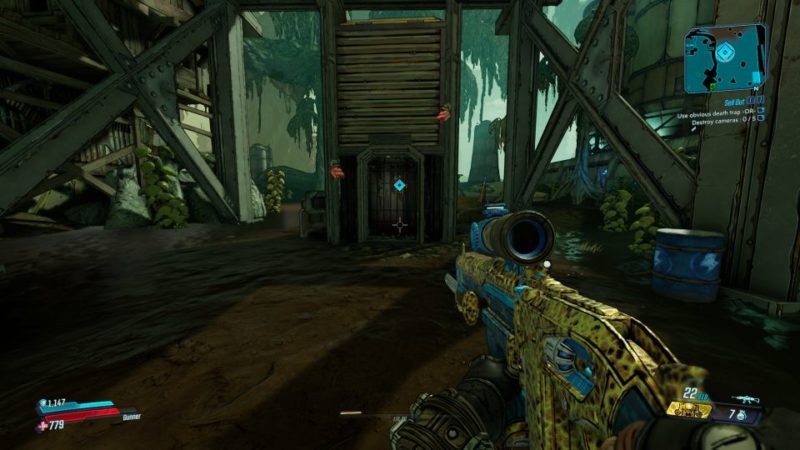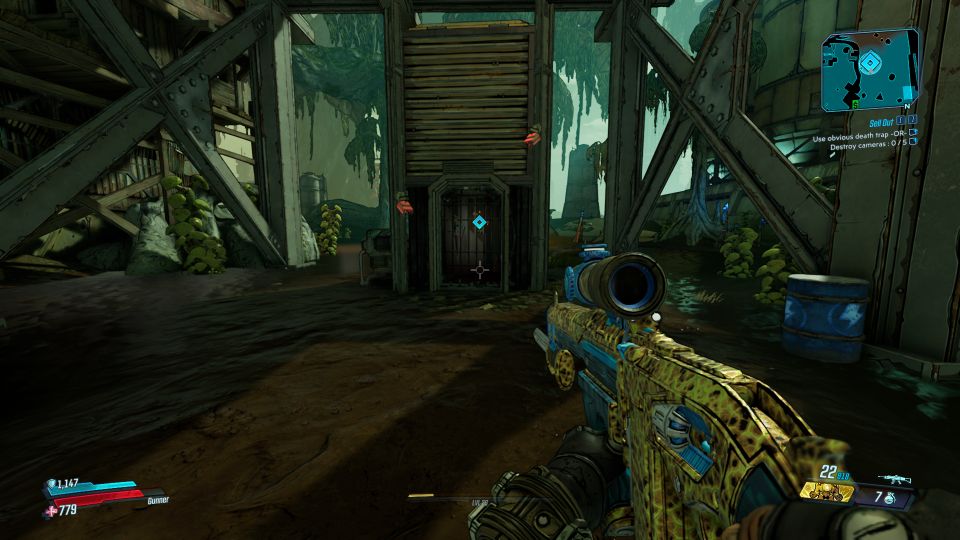 The cameras are mostly located around the small building.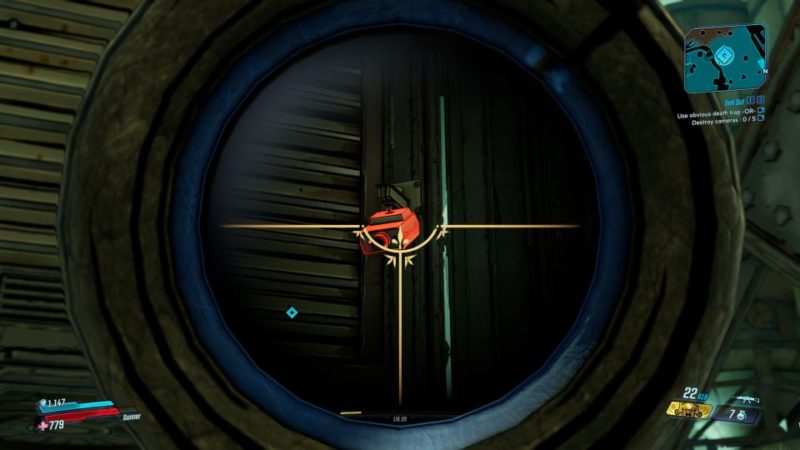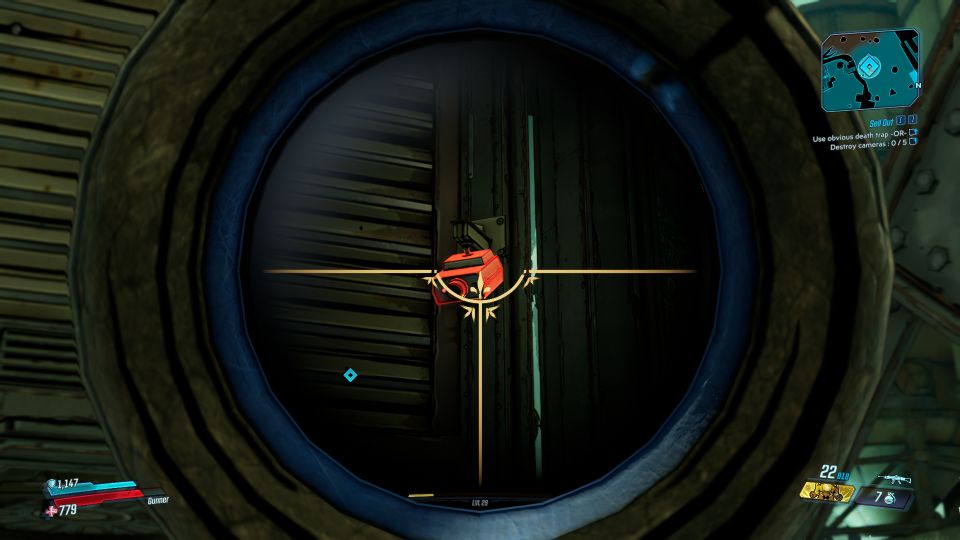 Some are located above. Look up and you'll see them.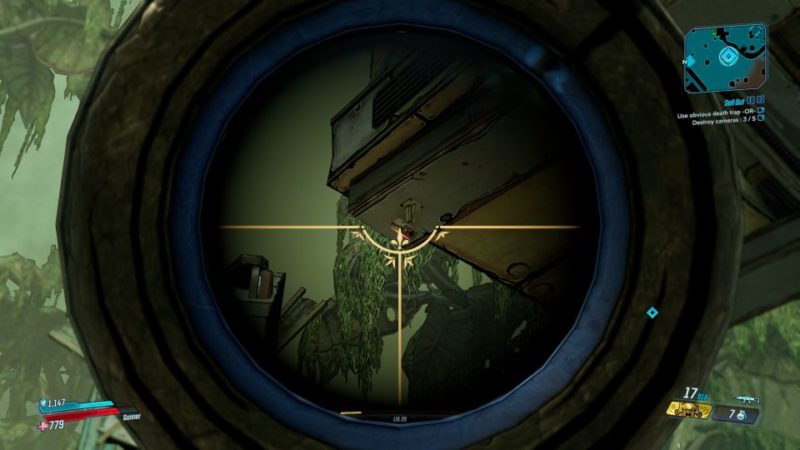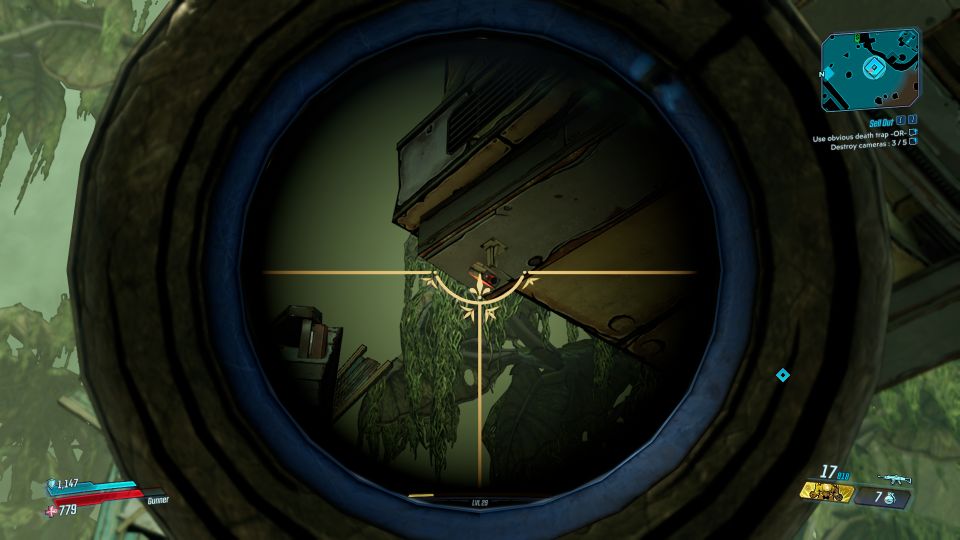 If you destroy the cameras, you'll complete the mission here. You'll still earn over 2,000 in cash.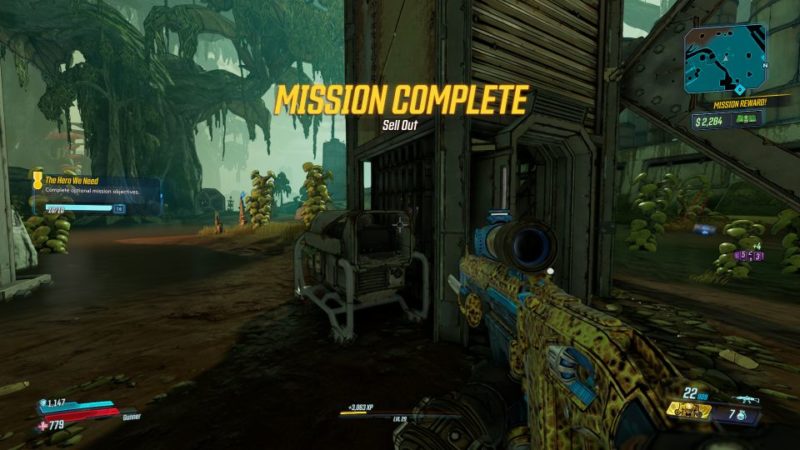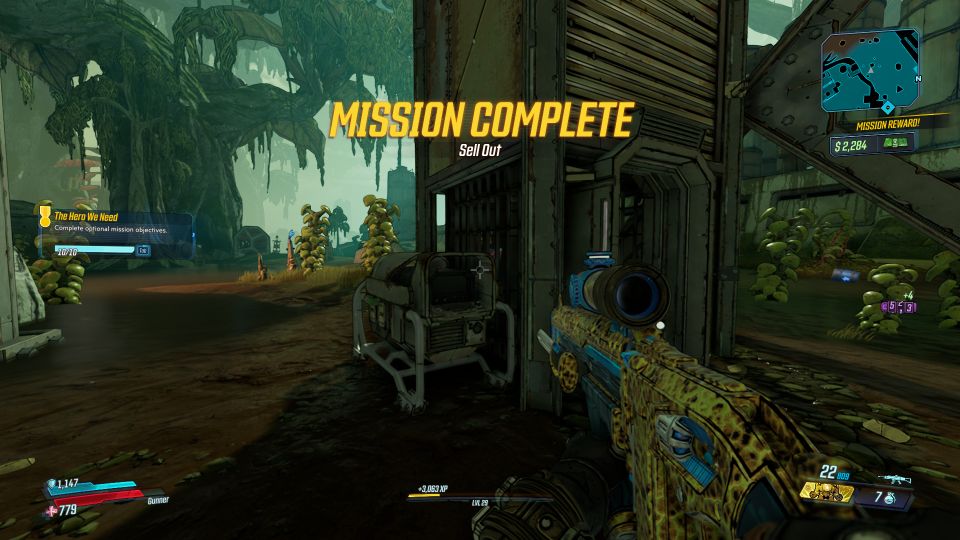 I personally used the trap after finishing the mission and definitely died. Maybe it's more fun to use the obvious death trap to see what you'll get instead.
---
Related articles:
How To Get Golden Keys: Borderlands 3 Guide And Wiki
Raiders Of The Lost Rock: Borderlands 3 Walkthrough
Malevolent Practice: Borderlands 3 Walkthrough And Guide
Sacked: Borderlands 3 Walkthrough And Guide
Going Rogue: Borderlands 3 Walkthrough And Guide
The Family Jewel: Borderlands 3 Walkthrough And Guide