Second Calling is the first mission in the newest episode Torment of Hades in AC Odyssey.
Your task is to return to where you left off in the previous episode and defeat Cerberos.
Here's a walkthrough of Second Calling in Assassin's Creed Odyssey.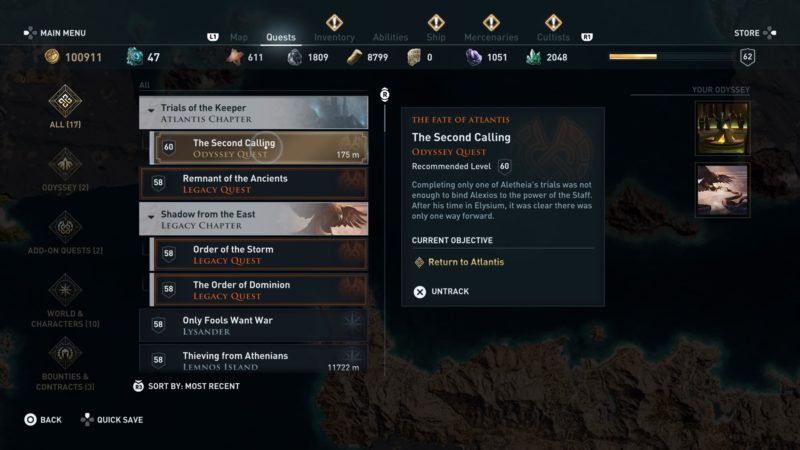 This quest is recommended for level 60 and above, but it differs according to your own level.
Return to Atlantis
To begin the quest, return to Atlantis. You can do so by going to Thera, as shown in the map below.
Going to Elysium directly will not trigger anything.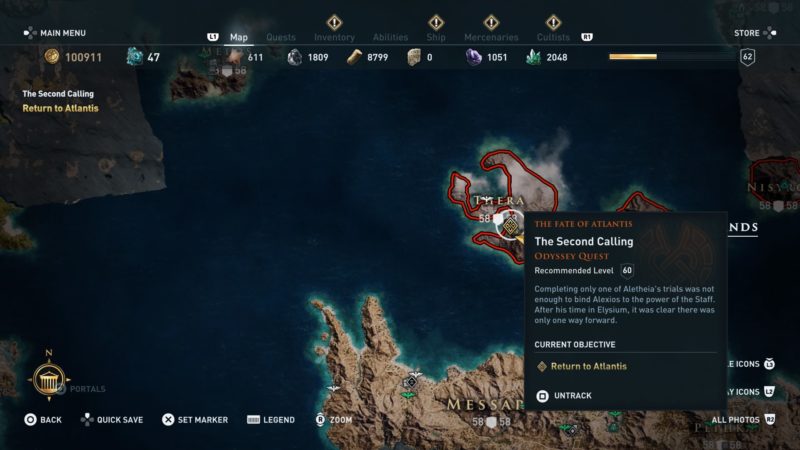 Once you're there, look for Aletheia.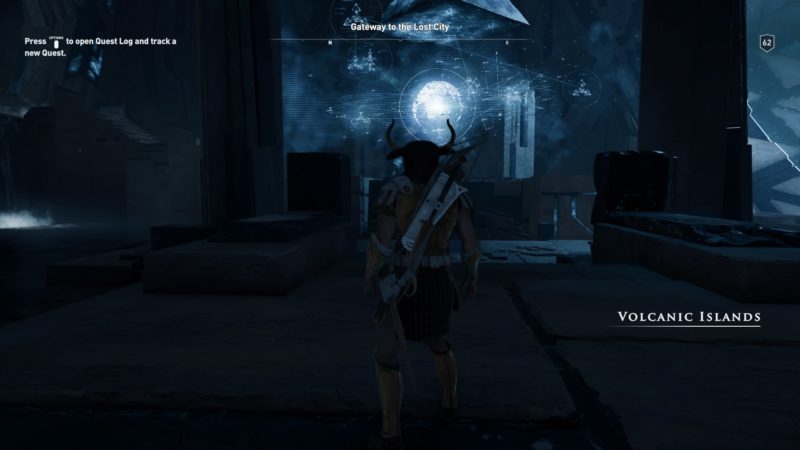 Talk to Aletheia
Get to the marker shown on the screen. When you reach the prism, a cutscene will load.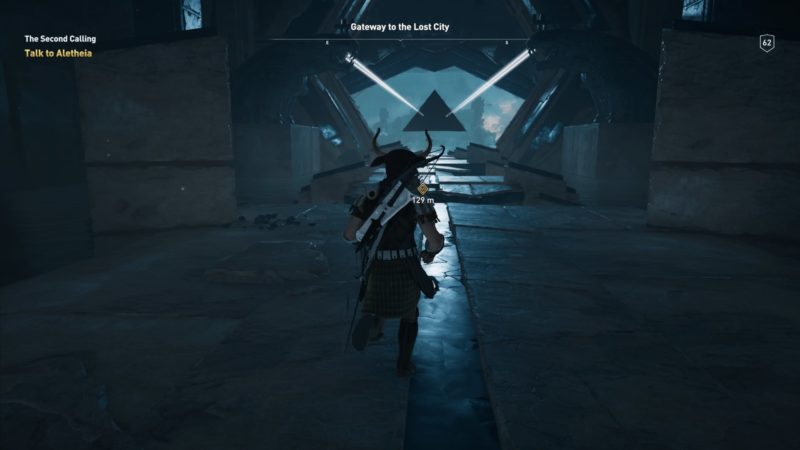 You will then be back as Layla Hassan. Talk to Dr. Victoria to continue the quest.
During the cutscene, you will also meet Aletheia. Layla will then travel back to Alexios.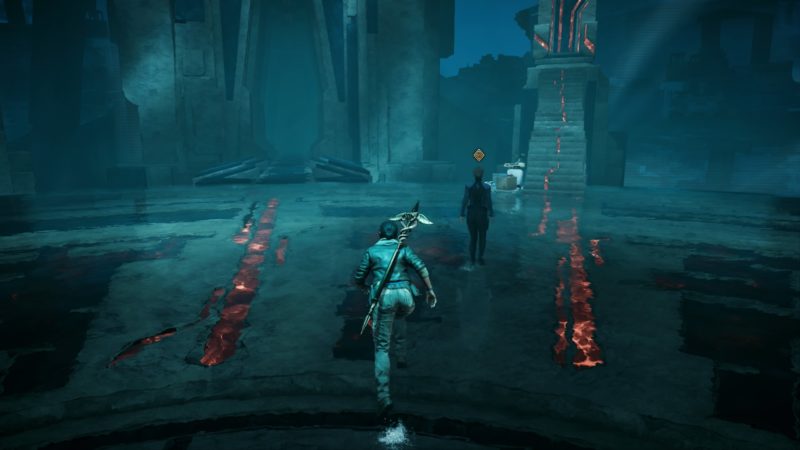 Defeat Cerberus
After getting back to Alexios / Kassandra, you'll immediately face Cerberus.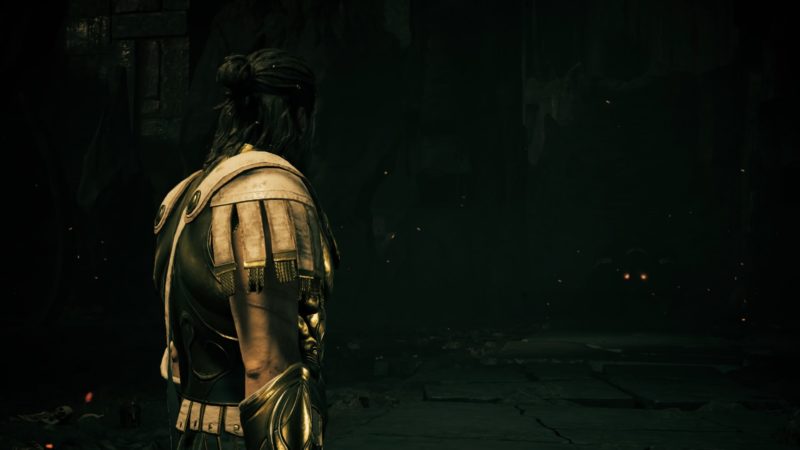 The fight with Cerberos is quite straightforward. At the beginning, it uses two main attacks, i.e. fireballs and stomping the ground (AoE attack).
You can dodge both of these attacks.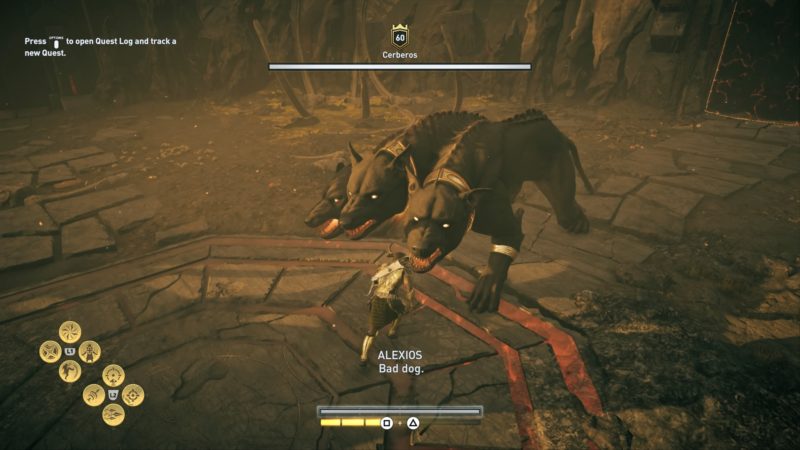 The fireball attacks are also quite predictable. The mouth will slowly light up.
Just keep dodging and you'll be fine. If you're on flames, just roll and it will extinguish the flames.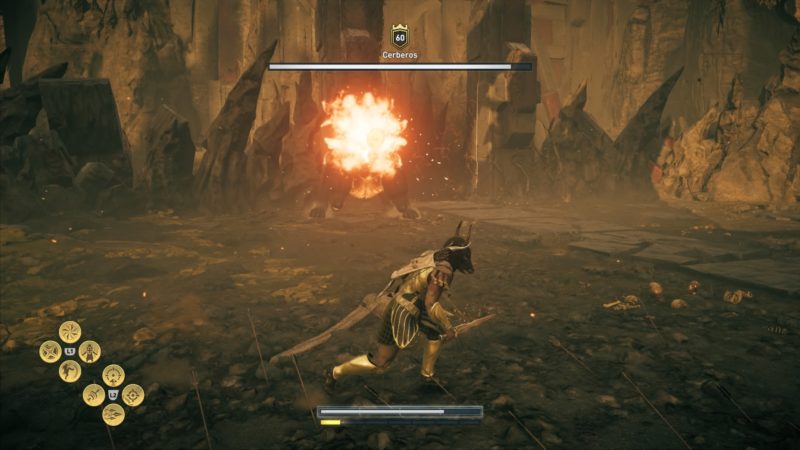 Just like with any other battle, dodge as Cerberos is about to hit you. It slows down time and you'll be able to land more hits.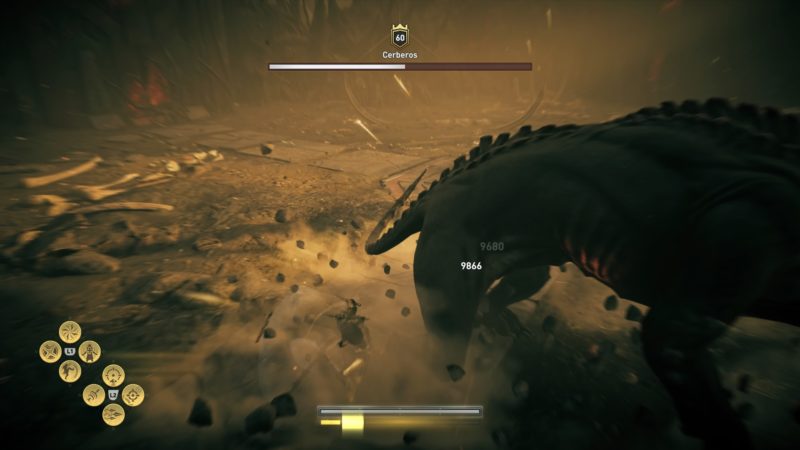 The harder part of the fight comes when Cerberos' health goes to half.
Its body will be covered with flames, and the attacks are more vigorous.
This time, Cerberos can use a flamethrower attack which can be dodged. It will also shoot out 3 fireballs instead of 1.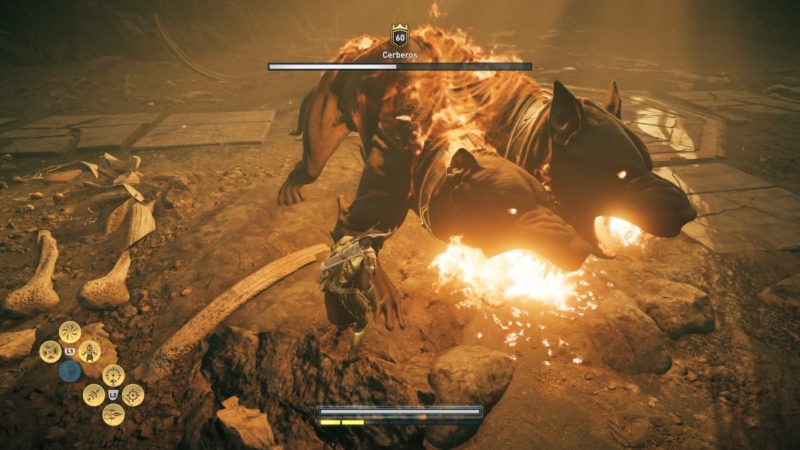 Just dodge and attack. Rinse and repeat until it dies. You will get the Prize of Cerberos and the Staff of the Dead as rewards.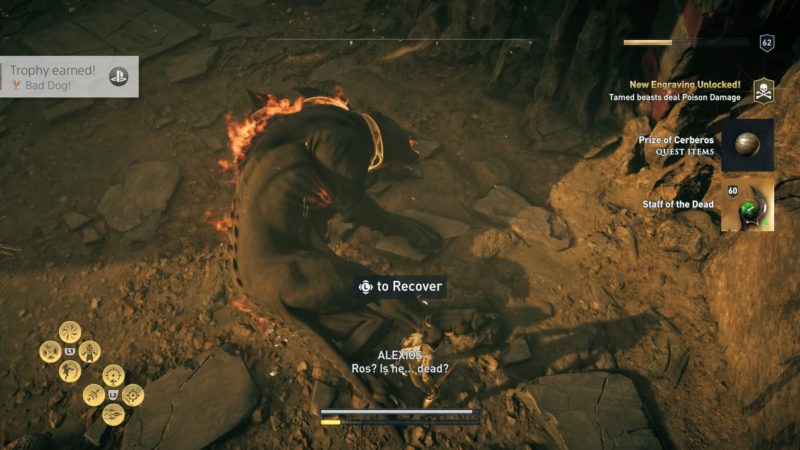 The quest completes here, and you'll unlock another quest.
---
Related articles:
Arms Of Atonement: Assassin's Creed Odyssey Walkthrough
A New Lease On Death: Assassin's Creed Odyssey Walkthrough
Pay The Ferryman: Assassin's Creed Odyssey Walkthrough
Guardian Of The Gates: Assassin's Creed Odyssey Walkthrough
Games Like Cookie Clicker: 9 Alternatives To Check Out
8 Fighting Games Like Mortal Kombat To Check Out
Dauntless: How To Increase Damage Of Repeaters