Runaway is the second quest under the new Lost Tales of Greece – Old Flames Burn Brighter in AC Odyssey.
Your task is to help Anais find her son Arion who is hiding in a wolf den.
Here's a walkthrough of Runaway in Assassin's Creed Odyssey.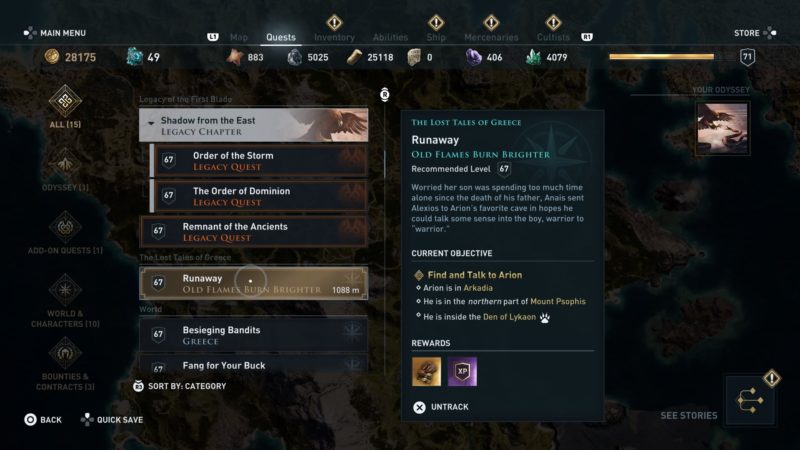 This quest is recommended for level 67 and above, but it differs according to your own level.
To begin the quest, go to Anais' house again in Arkadia. The exact location is shown in the map below, marked by the blue exclamation symbol.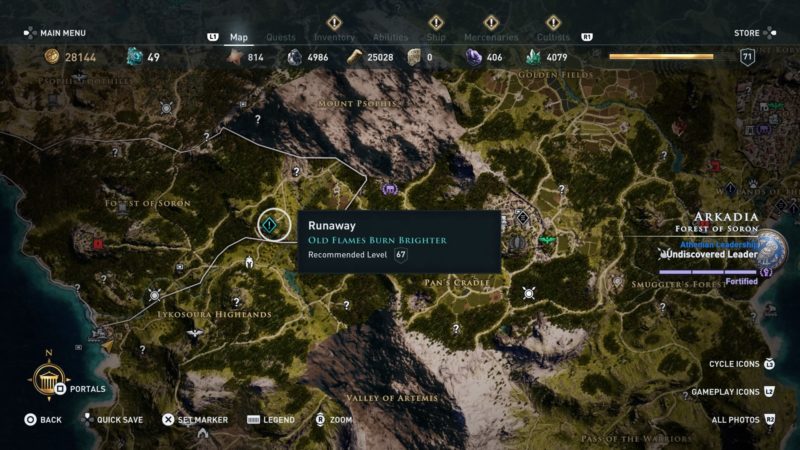 Talk to Anais to begin.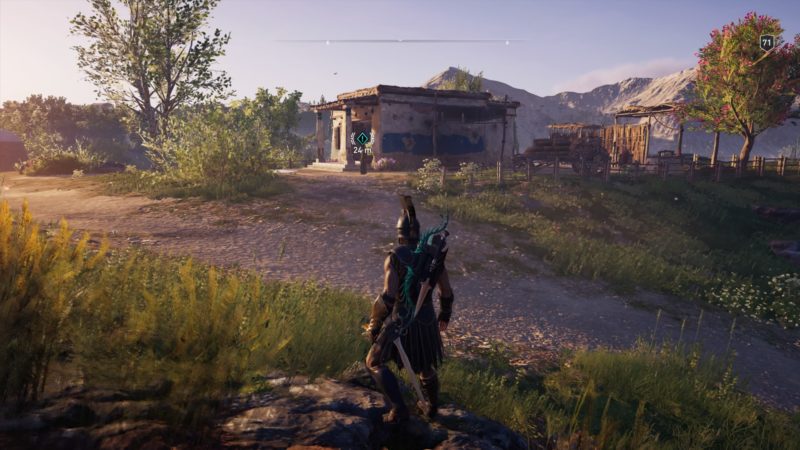 She'll then tell you that her husband has been dead, and her son always runs away to the wolf den.
Find Arion
You need to help her find Arion. His location is shown in the map below.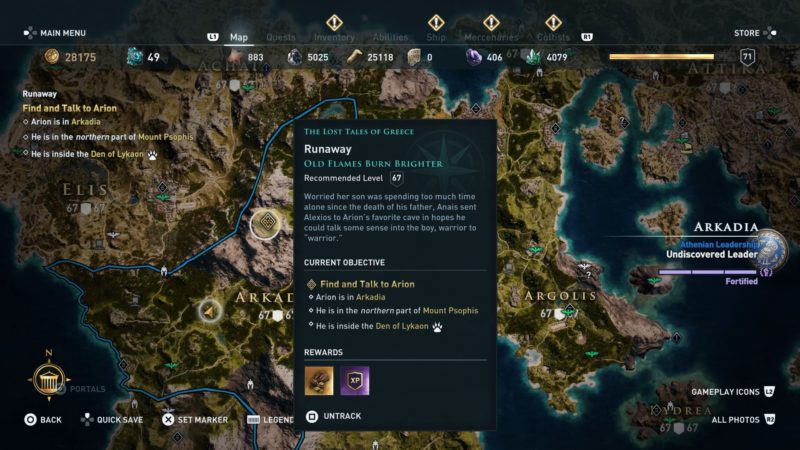 As you get nearer, use Ikaros to pinpoint the exact location (shown below).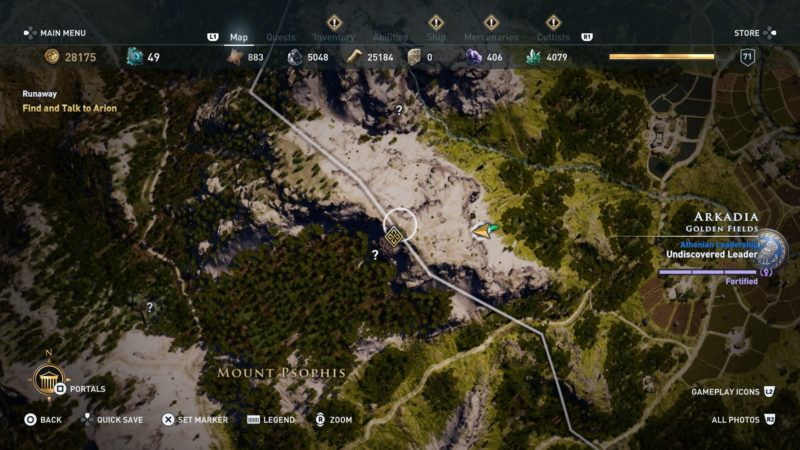 Enter the Den of Lykaon. You will see some wolves there, but don't engage them and they won't attack.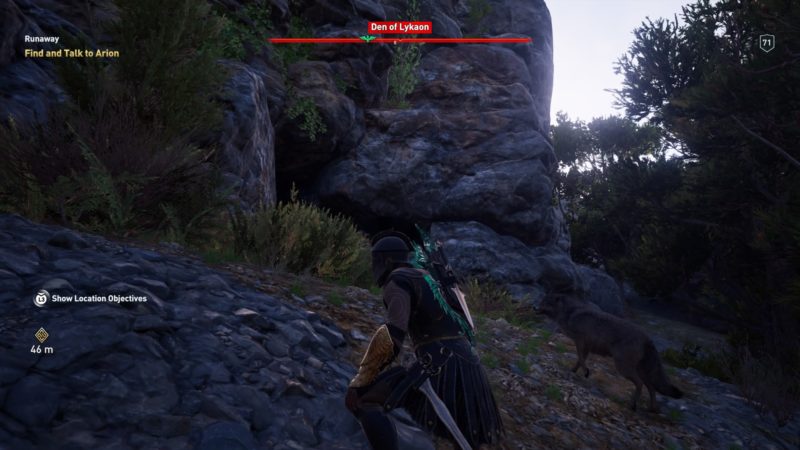 Inside, a cutscene will load immediately. I chose to lie to him to bring him back.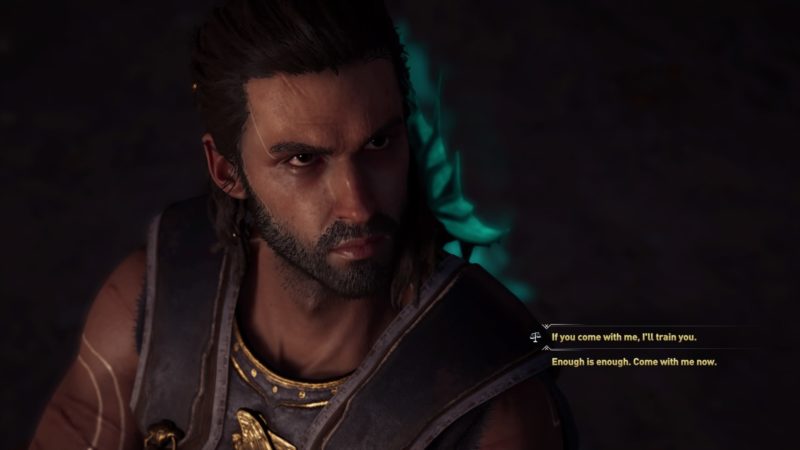 Escort Arion back home
Next, you need to bring the boy back to Anais at the home. The location is shown in the map below.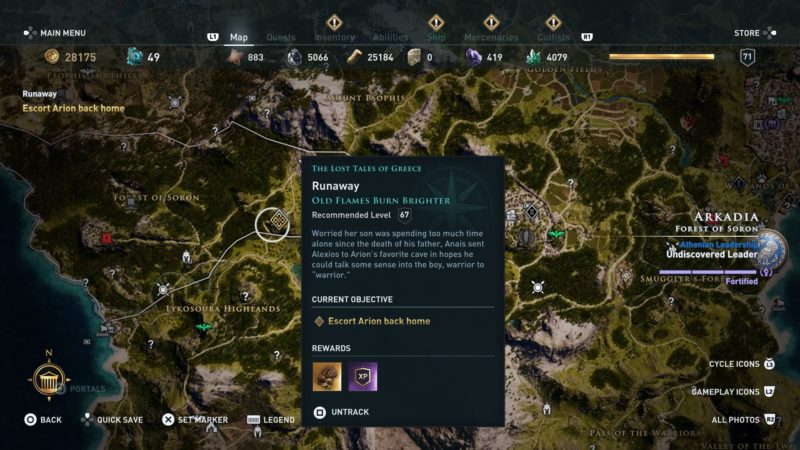 For some reason (trust issues), Arion doesn't sit behind when you use the horse.
You might as well walk back and he'll follow.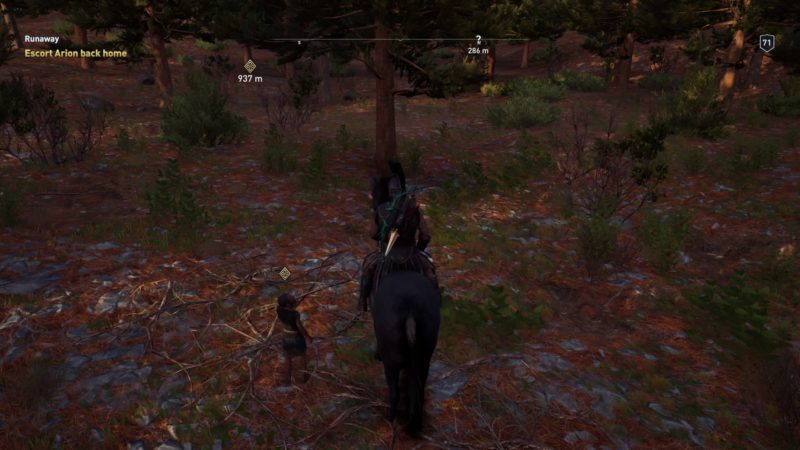 There are plenty of wild animals on the way back. Kill those who attack you.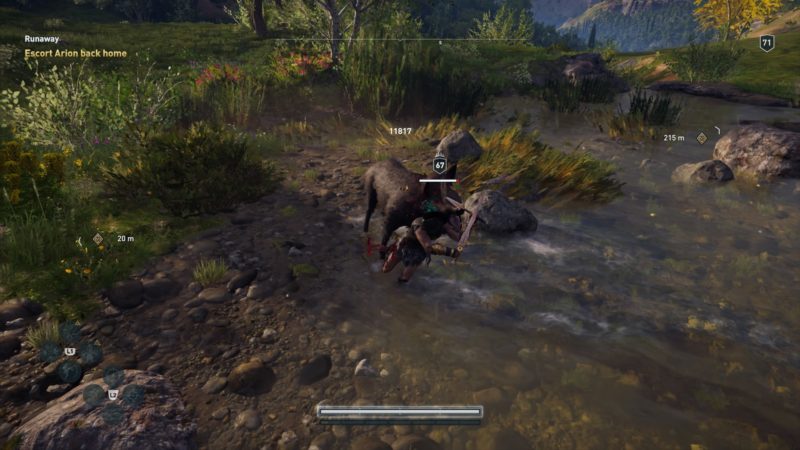 Talk to Anais
Once you're back, talk to Anais.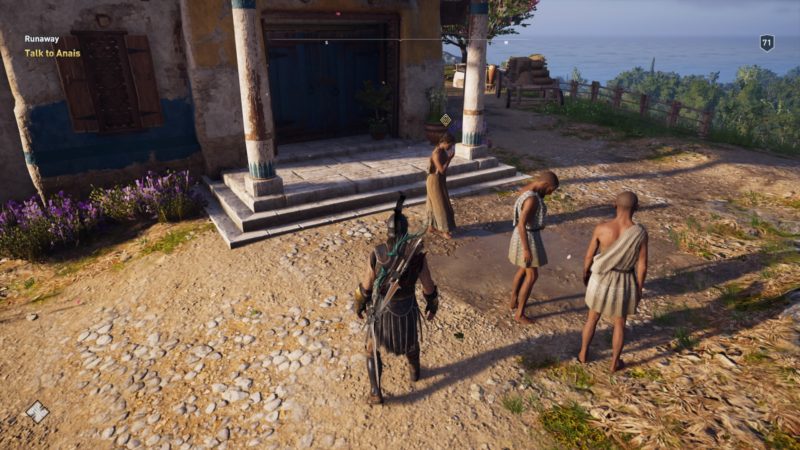 The quest completes here.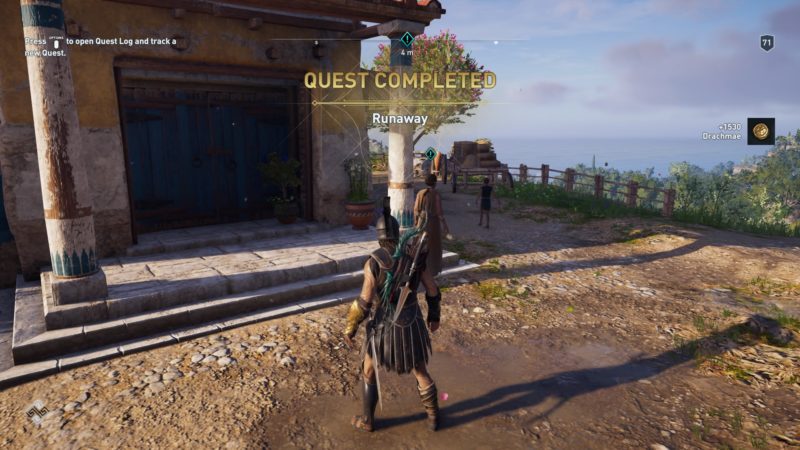 ---
Related articles:
A Night In Tegea: Assassin's Creed Odyssey Walkthrough
Unplanned Parenthood: Assassin's Creed Odyssey Walkthrough
Where We Left Off: Assassin's Creed Odyssey Walkthrough
Fallout 4: How To Get More Settlers To Your Settlement
Mobile Legends: Adventure – How To Farm Squad Experience Fast