Rogue Tunnel NERO Checkpoint is one of the checkpoints on the western side.
Your task is to restore power to the NERO building at Rogue Tunnel.
Here's a walkthrough of Rogue Tunnel NERO Checkpoint in Days Gone.
Go to Rogue Tunnel
This place is very near the Rippers camp, so you can expect to see plenty of Rippers near the tunnel.
The location is shown in the map below, west of Lost Lake.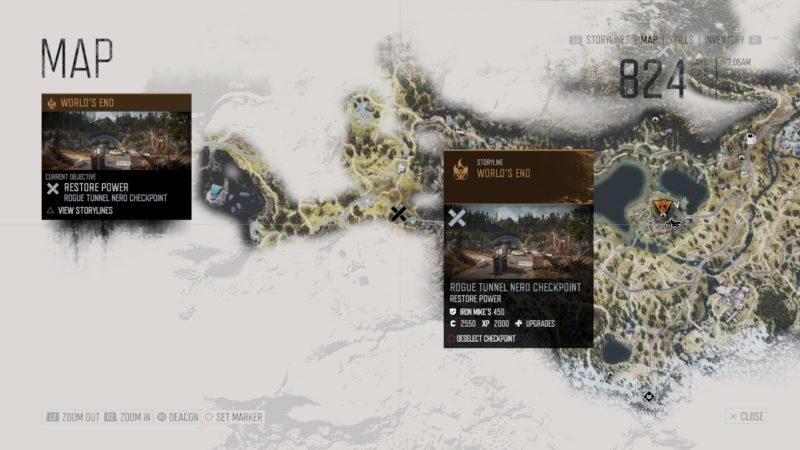 Kill the Rippers
As you get there, you'll likely meet Rippers. Kill all of them.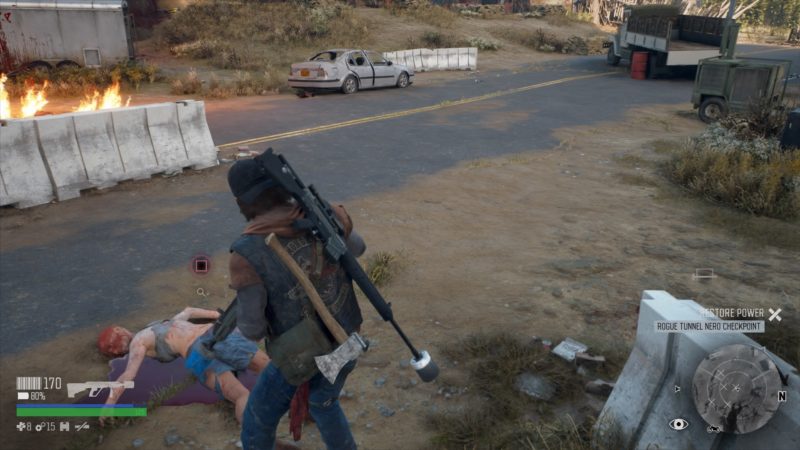 There are some hiding on the rooftops, as well as those using machine guns.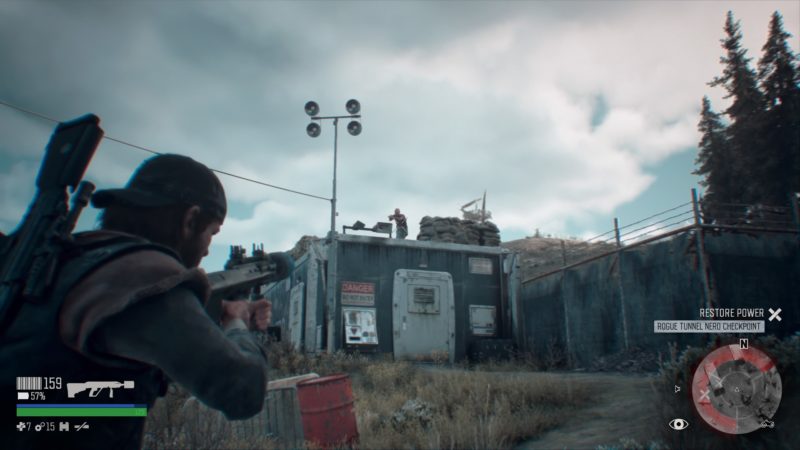 Furthermore, Rippers on motorcycles will pass by every minute or so. You may need to hide if you wish to avoid more fighting.
Disable all loudspeakers
Before starting the generator, disable all loudspeakers to avoid freakers from coming.
There are a couple of speakers on the NERO buildings. There are actually two buildings.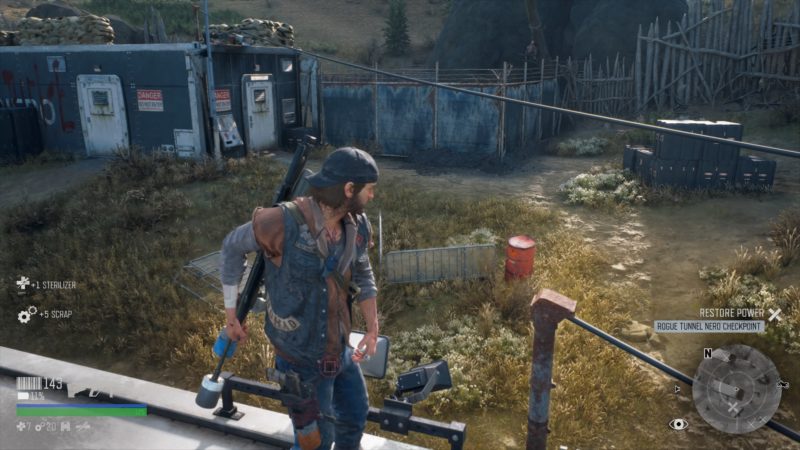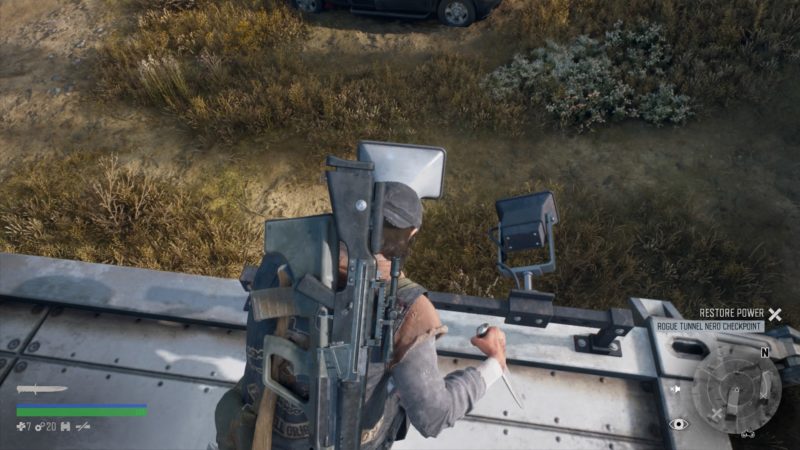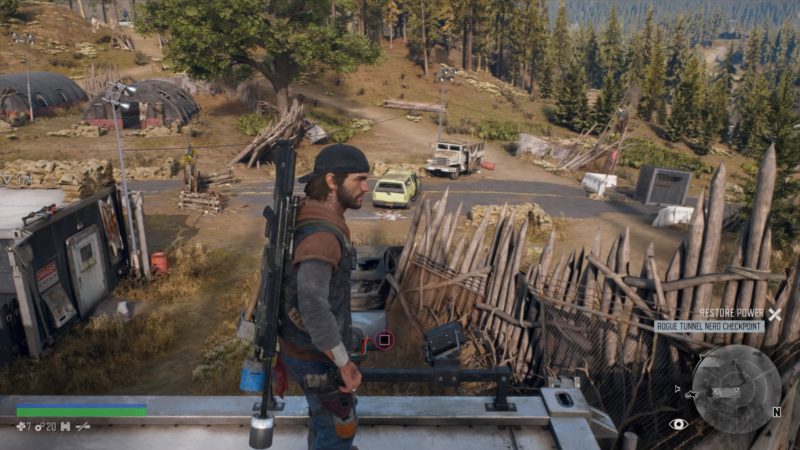 There is also one loudspeaker far away, on a guardhouse, on the opposite direction of the tunnel.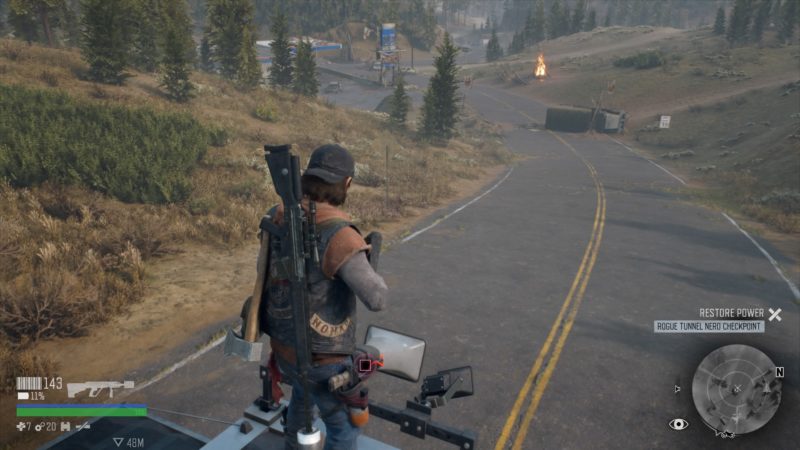 You need to look for the speakers on the poles as well (image below). I missed one and it attracted swarmers.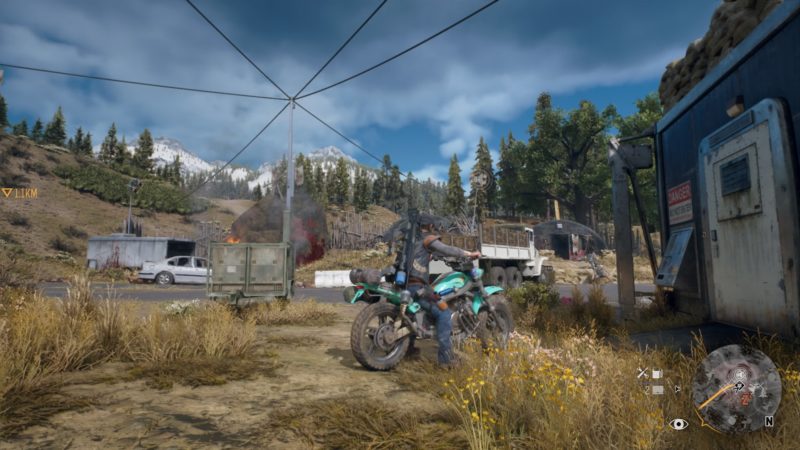 Shoot the speaker down (image is after the speaker has been shot down).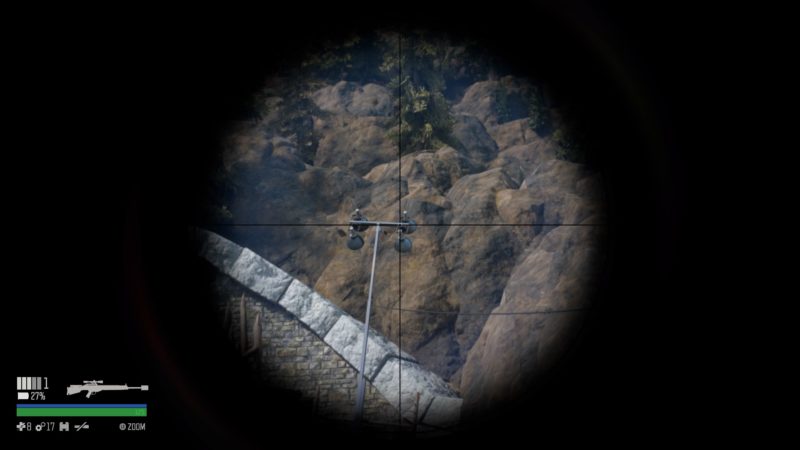 Refuel the generator
After dealing with the speakers, grab a fuel can near the bonfire.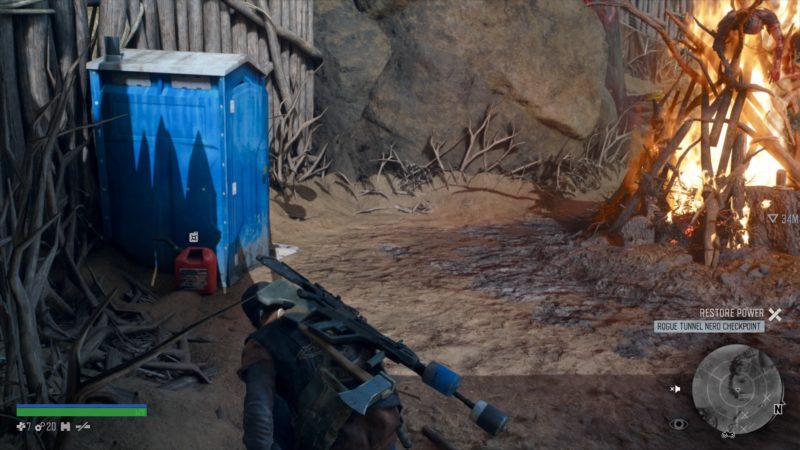 Refuel the generator to 100%. Start the generator.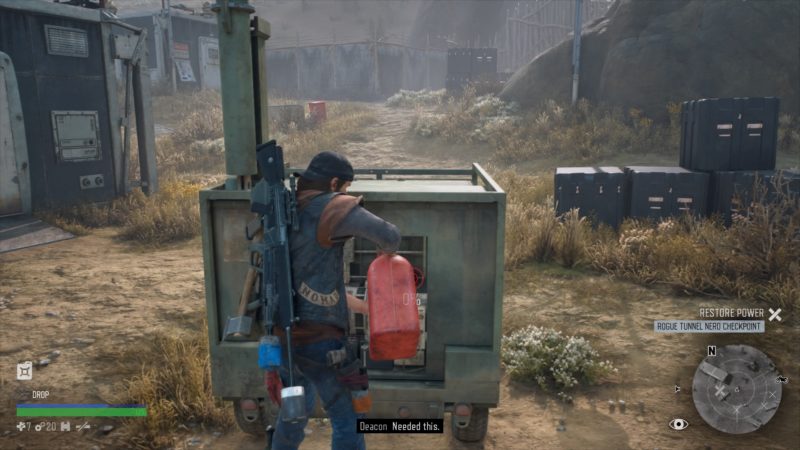 It won't work the first time as the circuit failed. Interact with it again to fix it.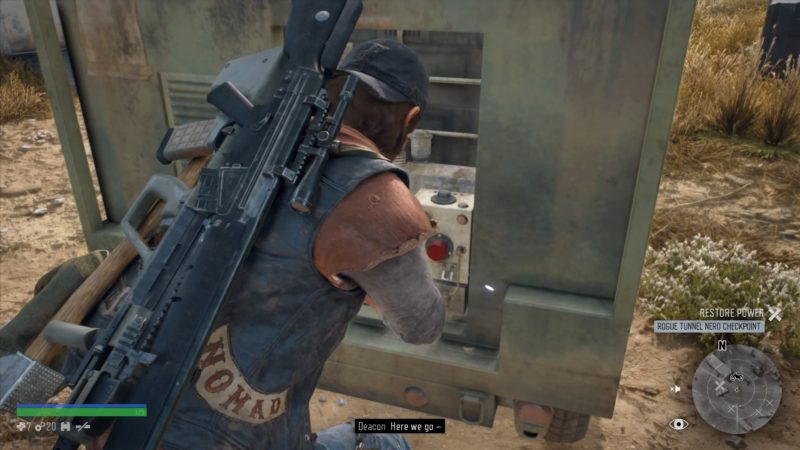 Get the NERO injector
Once the generator starts working, enter the building (further from you) to get the NERO injector.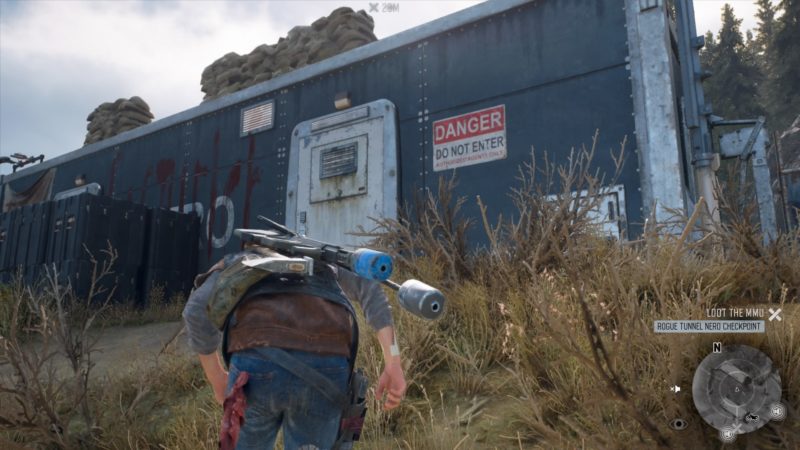 You can use it to increase your stats permanently.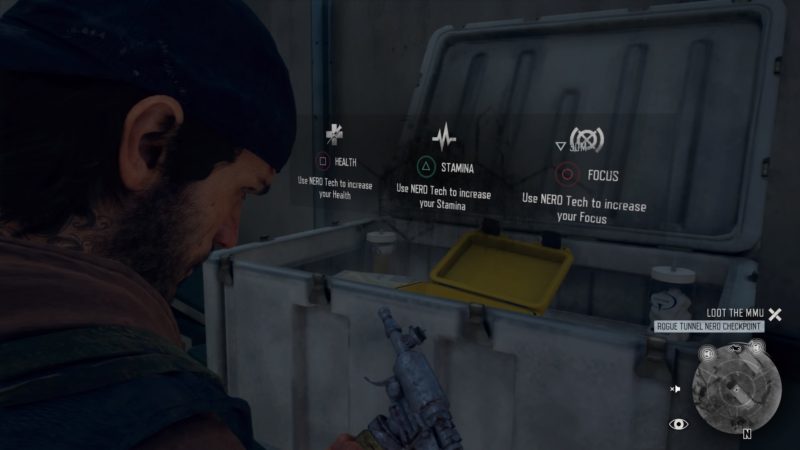 And that's it.
---
Related articles:
A War We Can Win: Days Gone Walkthrough
Without Being Seen (And Series Of Missions) – Days Gone
Where Is Jeremy – On Tonight's Menu: Days Gone Wiki
Old Sawmill Nero Checkpoint: Days Gone Wiki
A Score To Settle: Days Gone Walkthrough
Don't Get Caught: Days Gone Walkthrough