Retaliatory Measures is a main mission in Tom Clancy's Ghost Recon Breakpoint.
Your task is to free the scientists working under Cromwell at two separate locations.
Here's a walkthrough of Retaliatory Measures in Ghost Recon Breakpoint.
Reach Drone Station
First off, head to the Drone Station W011 on Smuggler Coves province.
The exact location is shown in the map below. It's just north or northeast of Cemetery Forest.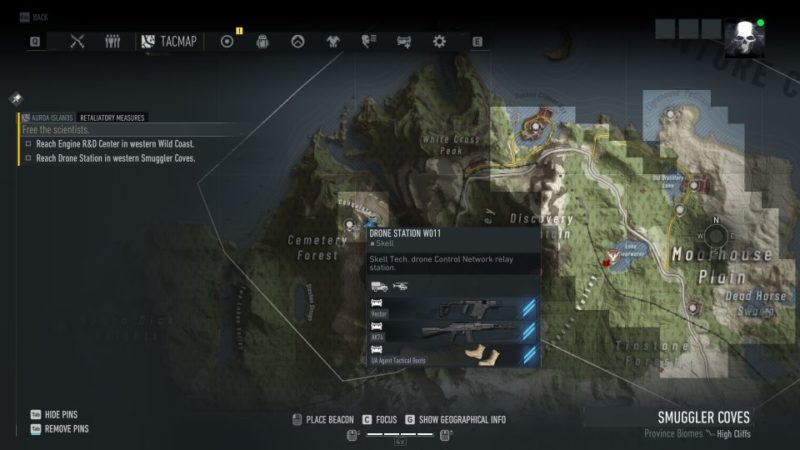 There'll be enemies all over the area. You can hide using the terrain and kill them one by one.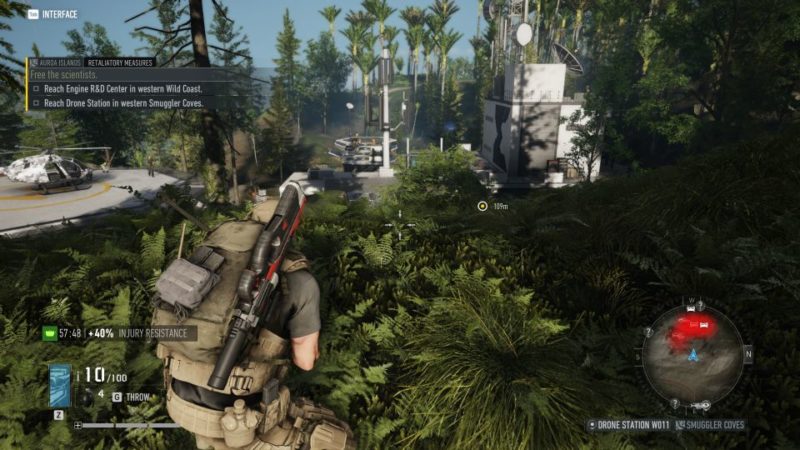 Once the area is secure, free the three hostages on the rooftop of Drone Station.
There's one hostage on each building, including the helicopter landing pad.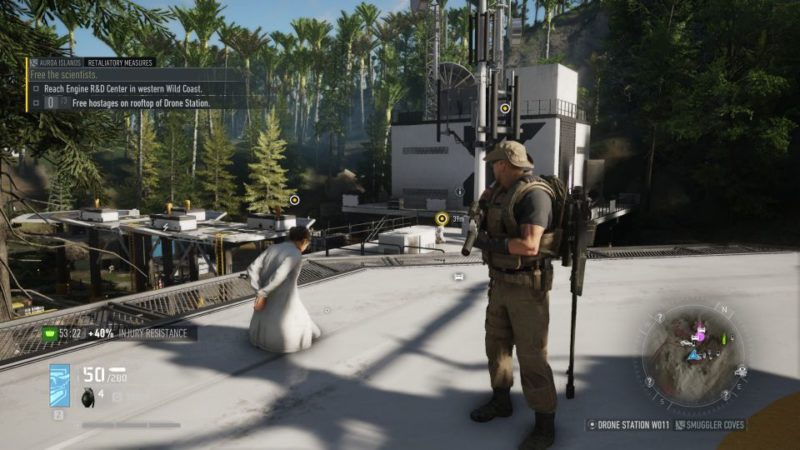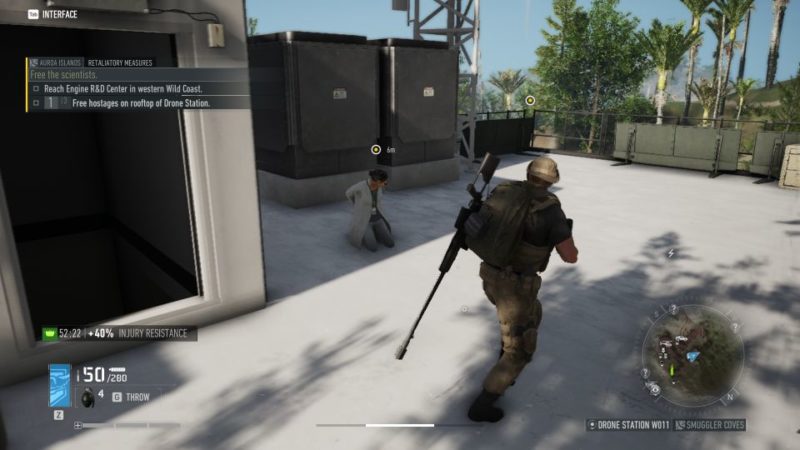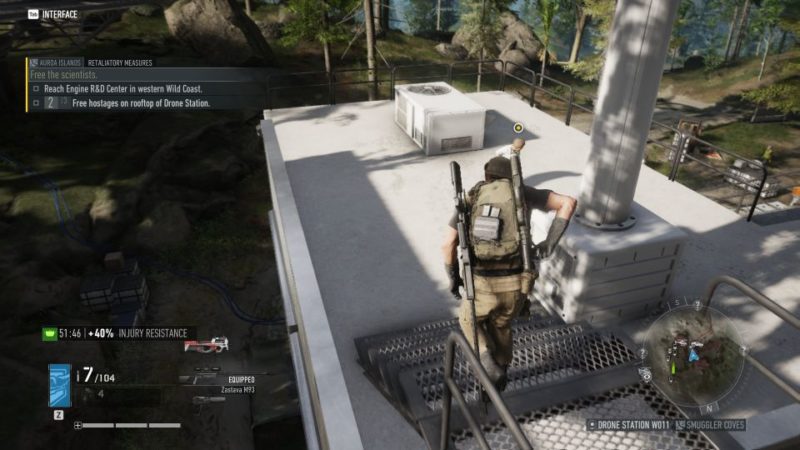 Reach Engine R&D Center
Next, go to the Engine R&D Center which is situated within Wild Coast province.
The exact location is shown in the map below. It's in Lake Boomer.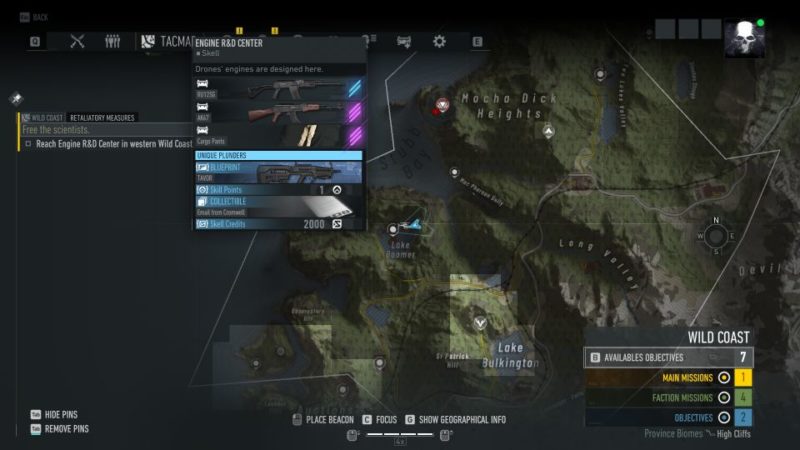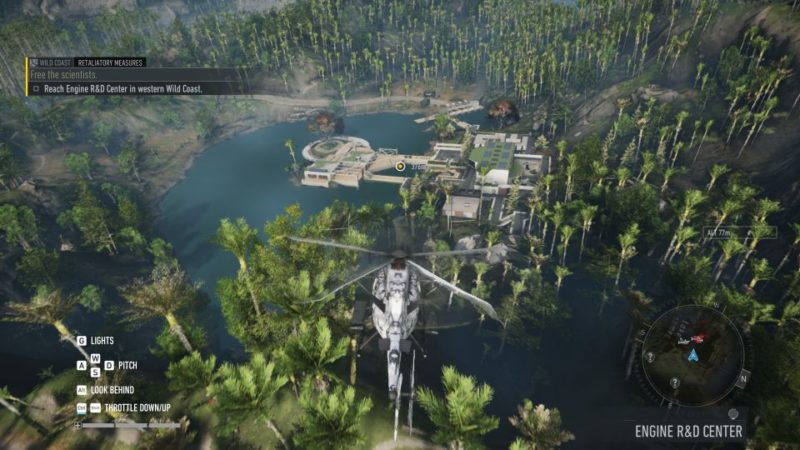 You can either gather intel on the scientists' location or just look into one of the buildings to find the dead scientists.
Interact with the dead body to find out what had happened.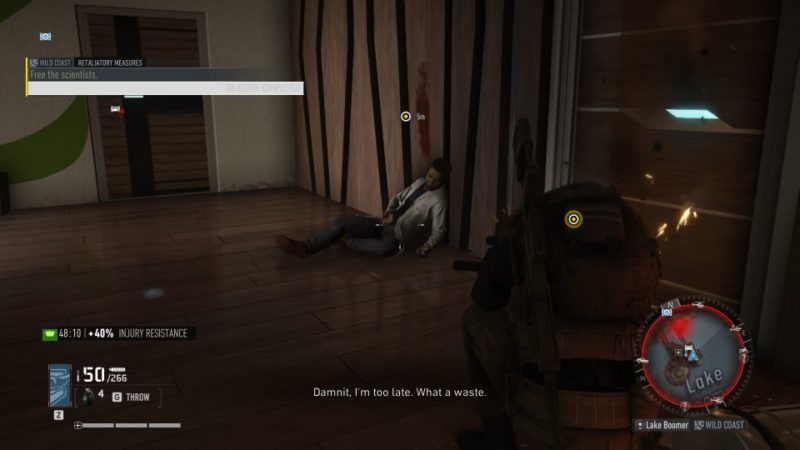 Next, open the door near the dead guy and a cutscene will load.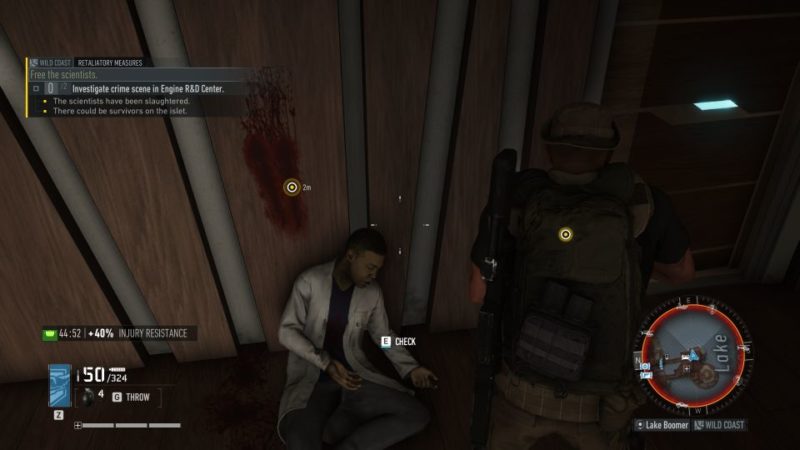 Talk to Cromwell
After investing the crime scene, go back to Cromwell who is in the construction site of Cape North province.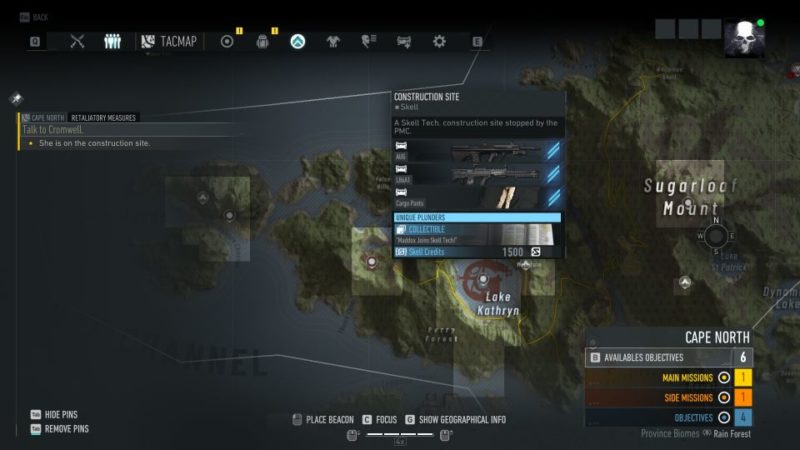 Talk to her.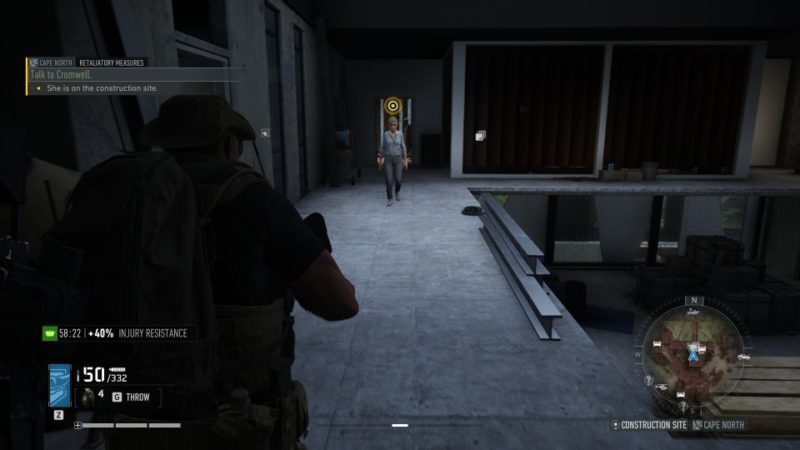 The mission completes after the cutscene.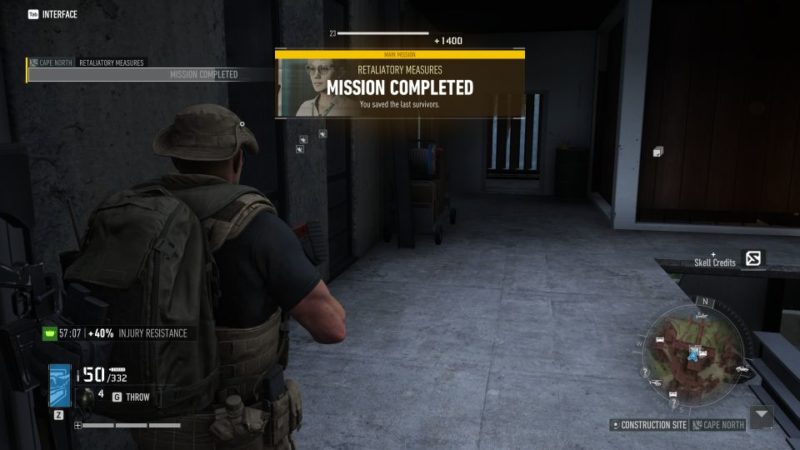 ---
Related articles:
One Last Thing: Ghost Recon Breakpoint Walkthrough
An Eye For An AI: Ghost Recon Breakpoint Walkthrough
Guardian Angel: Ghost Recon Breakpoint Walkthrough
Power Failure: Ghost Recon Breakpoint Walkthrough
Coldish Heart: Ghost Recon Breakpoint Walkthrough
Speak No Evil: Ghost Recon Breakpoint Walkthrough