Dragon Quest Builders 2 is one of the latest sandbox / story games that you'll find on the PS4 and Switch.
In DQB2, there are plenty of different rooms you can create, all with its own function.
Here's how you can build a restaurant in Dragon Quest Builders 2.
How to build a restaurant in DQB2
First of all, you can check the tablet target to see what a restaurant essentially is.
You need to build a simple kitchen and a dining room just side by side for it to turn into a restaurant.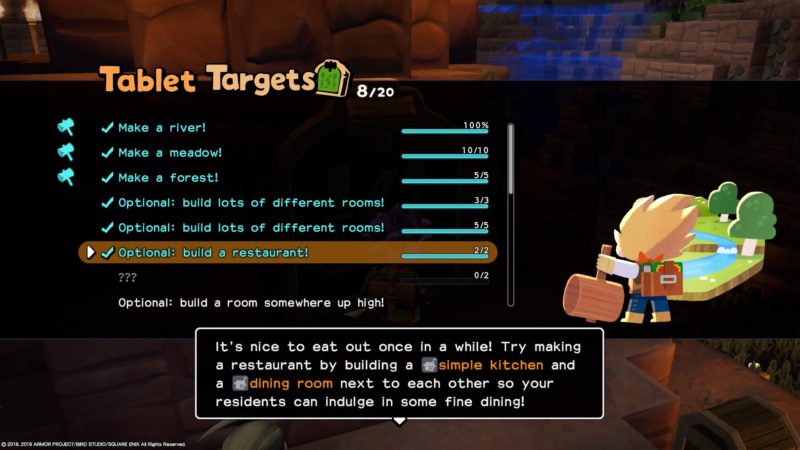 Dining room ingredients
First of all, you should have a basic room transformed into a dining room.
You need to build 4 dining tables first. To build a dining table, just use any table and put a simple supper set on top (or any decorative dish). Have a stool (or a couple) with the tables.
Just have 4 dining tables ready.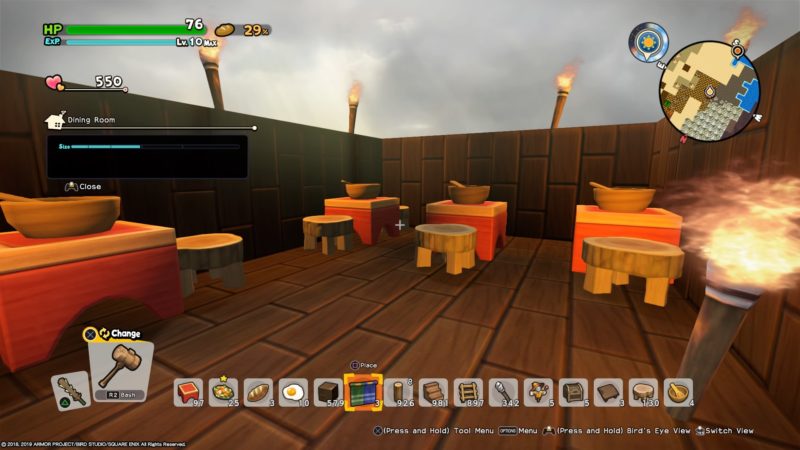 Next, you just have to include any source of light, like a torch (image above).
Like any other room, you need to have walls two-blocks thick and a door.
Simple kitchen ingredients
Once you're done with the dining room, just beside it, you can build a simple kitchen.
You only need 2 types of ingredients, i.e. fire pit and community chest.
You will need 3 fire pits (or other types) and 1 community chest. The room can be as small as shown below.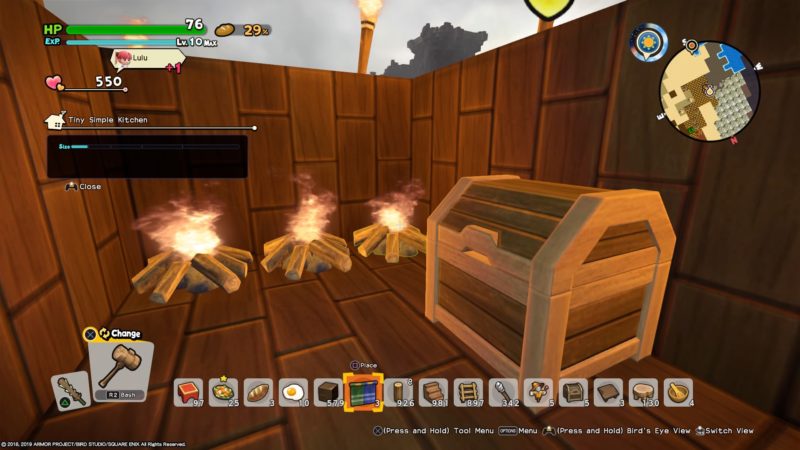 Restaurant completed
Once the dining room and the simple kitchen are side by side, a restaurant is completed. You can use the example below on what a restaurant looks like.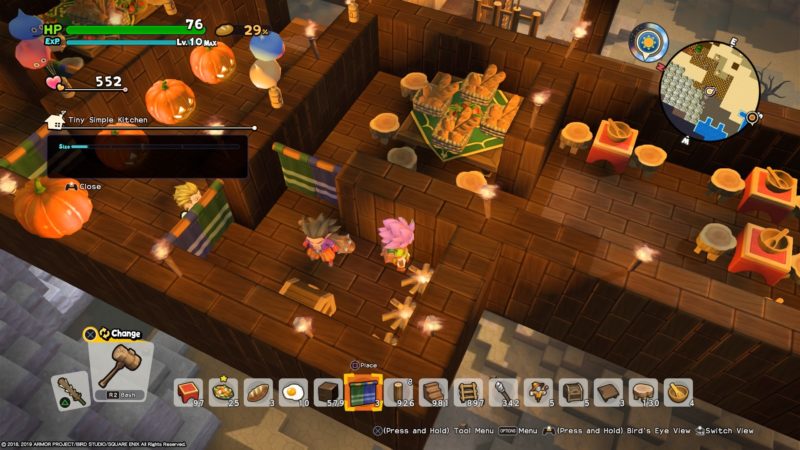 The dining room and the kitchen are only connected by a door.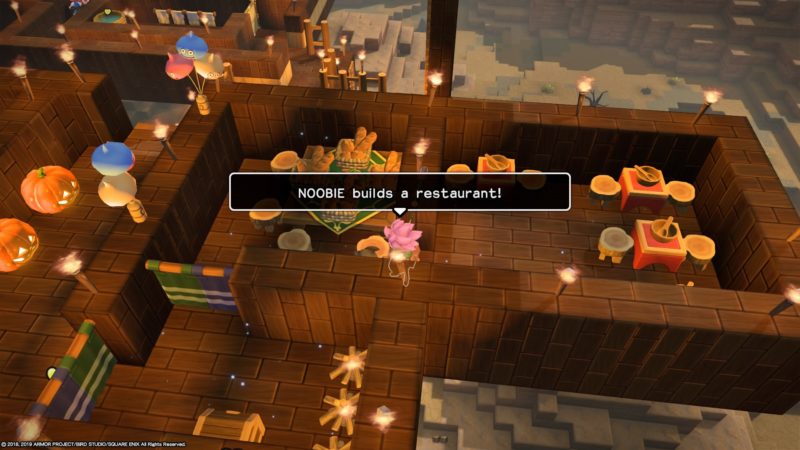 And that's it.
---
Related articles:
Khrumbul-Dun: Dragon Quest Builders 2 Walkthrough And Wiki
How To Build A Room Somewhere High Up: DQ Builders 2
How To Find And Plant Sugar Cane Seeds: DQ Builders 2
Furrowfield Walkthrough And Guide: Dragon Quest Builders 2
How To Get And Plant Tomato Seeds: Dragon Quest Builders 2
Best Gaming Laptops Under $700