Regrets is a quest under the "Every Story Has An Ending" episode in Assassin's Creed Odyssey.
Your task is to escort Herodotos to his parents' grave and eliminate some Followers of Ares.
Here's a walkthrough of Regrets in AC Odyssey.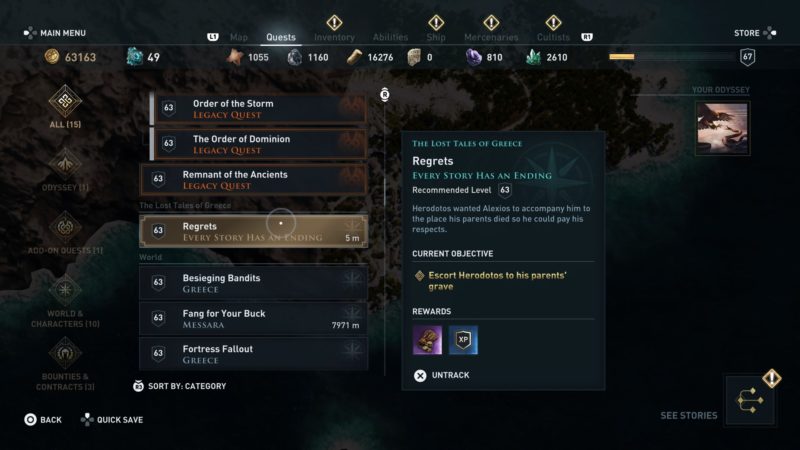 This quest is recommended for those level 63 and above, but it differs according to your own level.
Escort Herodotos to his parents' grave
This quest begins immediately after the previous and you simply have to follow Herodotos.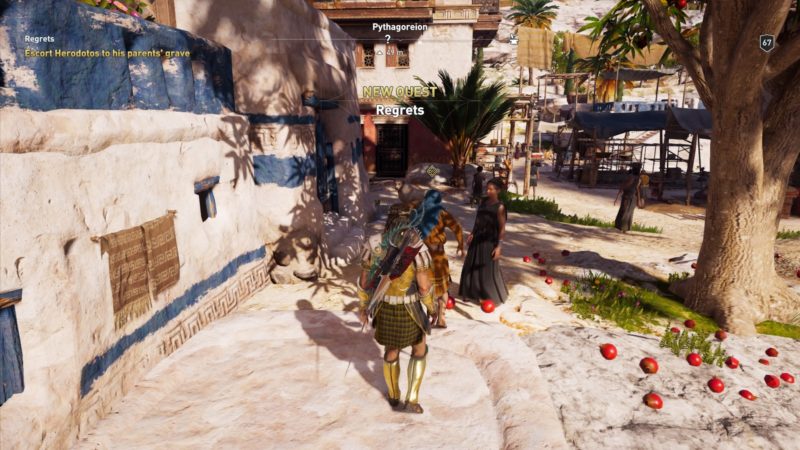 After some time, he'll reach his horse. You should summon your own horse and follow him.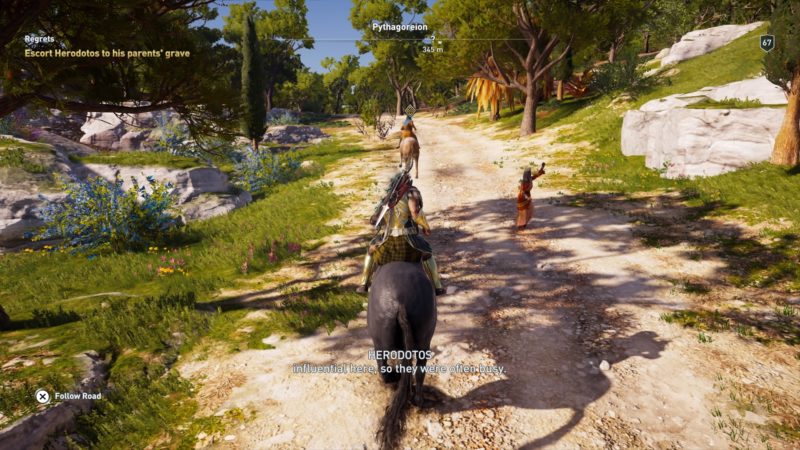 Talk to Herodotos
Keep going until you reach the grave which is on the cliff facing the ocean.
Talk to Herodotos.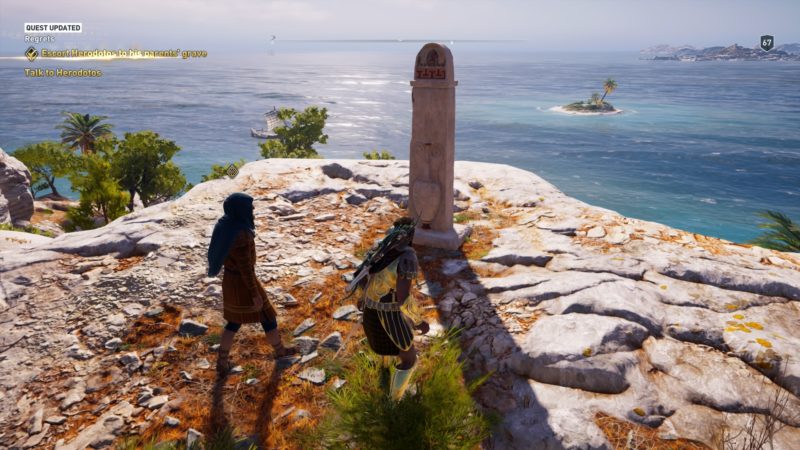 Kill the Followers of Ares
After talking to Herodotos, there'll be a cutscene and you guys will get ambushed.
Defeat the Followers of Ares and protect Herodotos.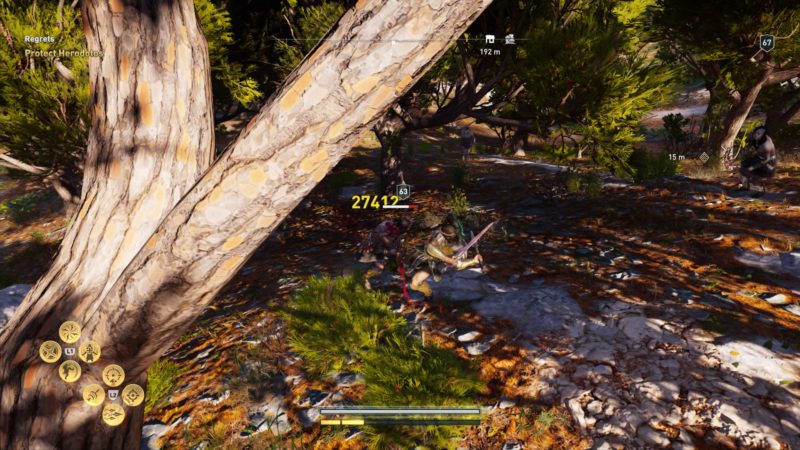 There should be five or six of them.
Return to Theodoros
After eliminating the hostiles, go and meet Theodoros.
His exact location is shown in the map below, marked by the quest symbol.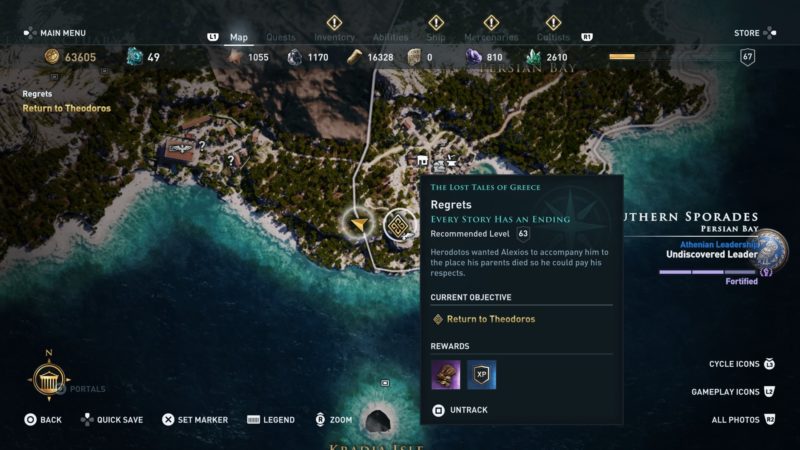 He's just nearby at an altar with Mestor. Talk to Theodoros to continue.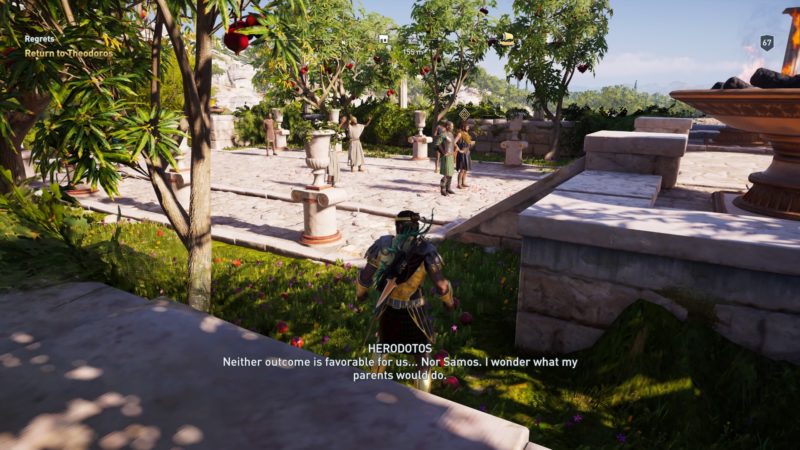 The quest completes here after the cutscene. You will get some drachmae for completion.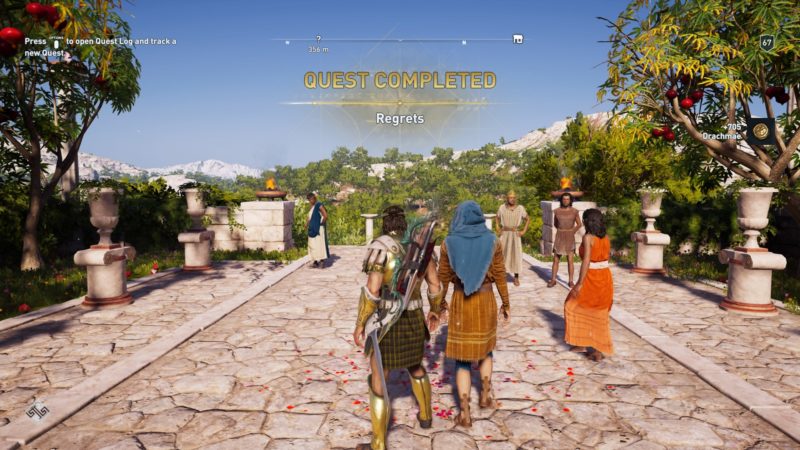 ---
Related articles:
Moving Forward: Assassin's Creed Odyssey Walkthrough
Followers Of Truth: Assassin's Creed Odyssey Walkthrough
Letter From Home: Assassin's Creed Odyssey Walkthrough
Games like Dynasty Warriors: Five Alternatives To Check Out
Games Like Faster Than Light: 12 Alternatives To Check Out