Trying Again is a main mission in the epilogue of Red Dead Redemption 2 involving Jack.
It's a simple mission where you have to take Jack fishing in the nearby stream.
Here's a walkthrough of Trying Again in RDR 2.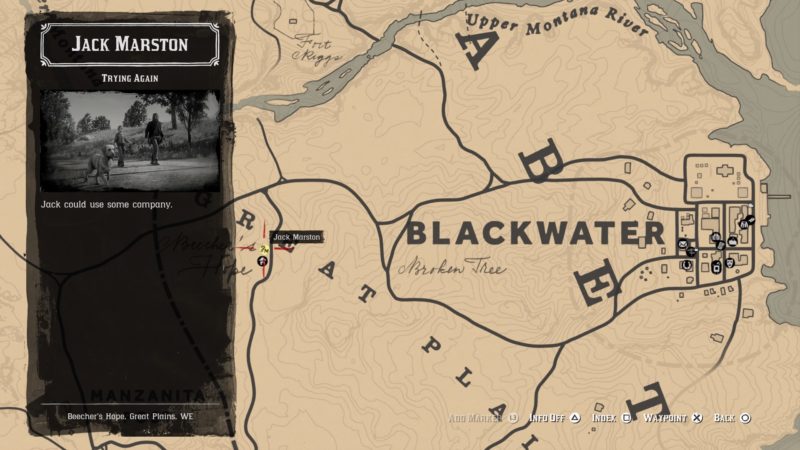 To begin the mission, talk to Jack in Beecher's Hope.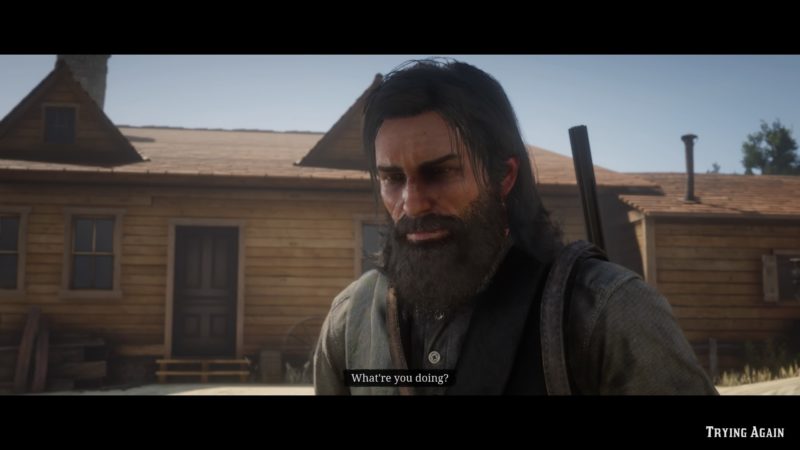 Bring Jack to the stream
Walk with Jack and have a father-son conversation on the way to the stream.
The location is marked as yellow in the radar.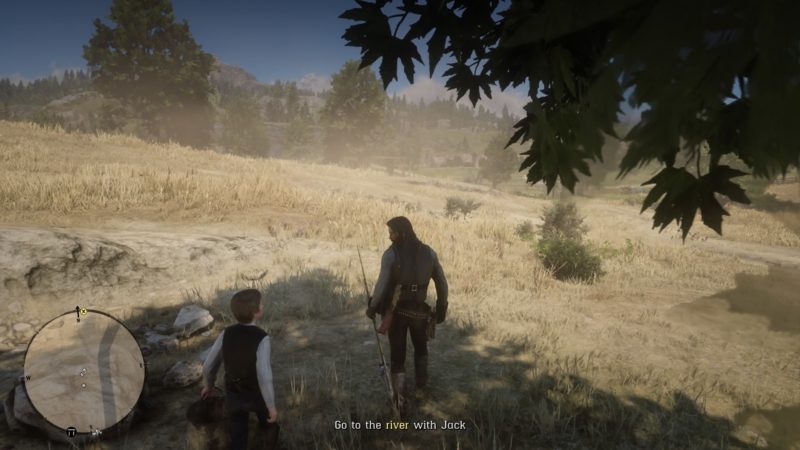 Start fishing
Use the same fishing skills you learnt with Arthur. The longer you hold R2, the further your hook goes.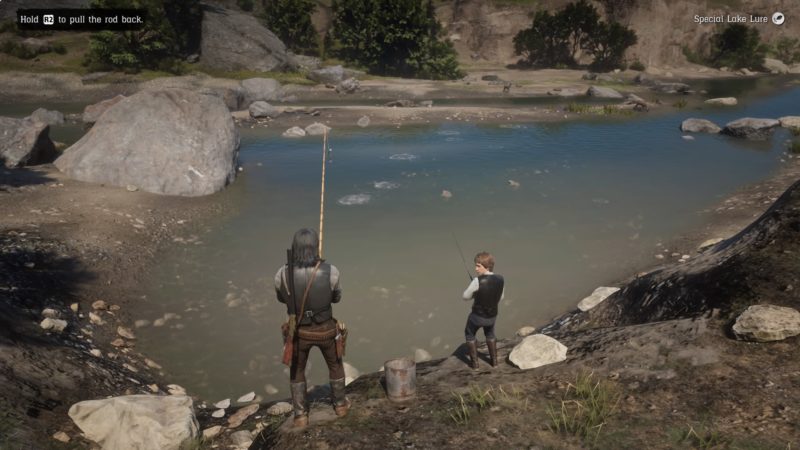 Get at least one fish. After catching a fish, Jack will notice that Rufus the dog is missing.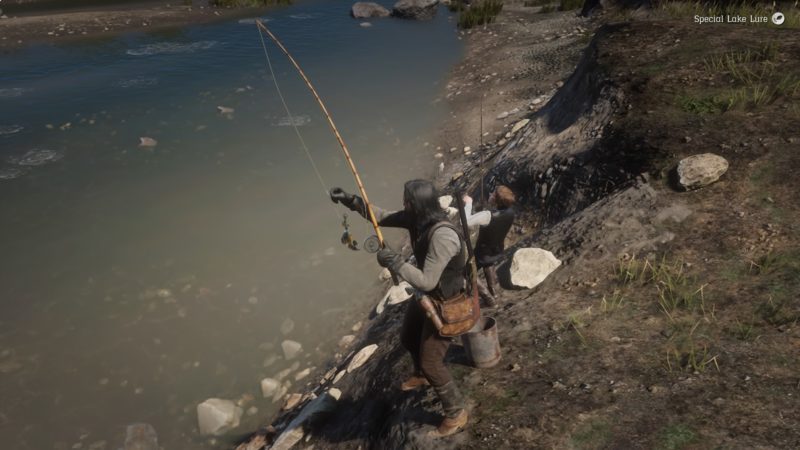 Look for Rufus
Follow Jack to look for Rufus. He will then ask you to search the other area.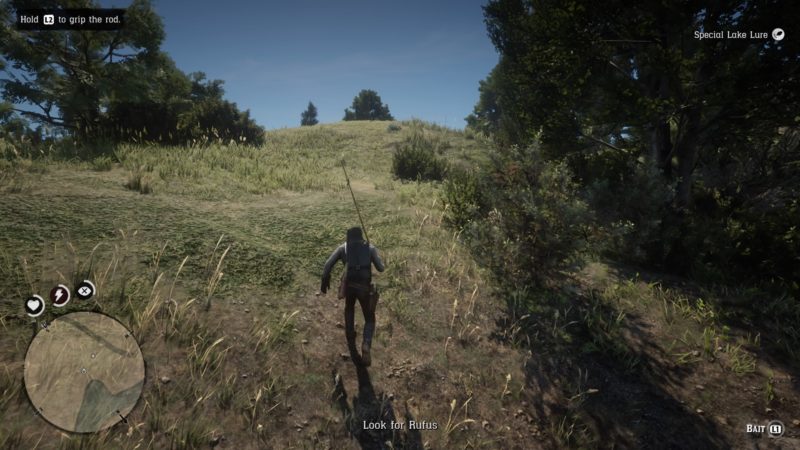 Go to the yellow area to look for the dog. It won't be here.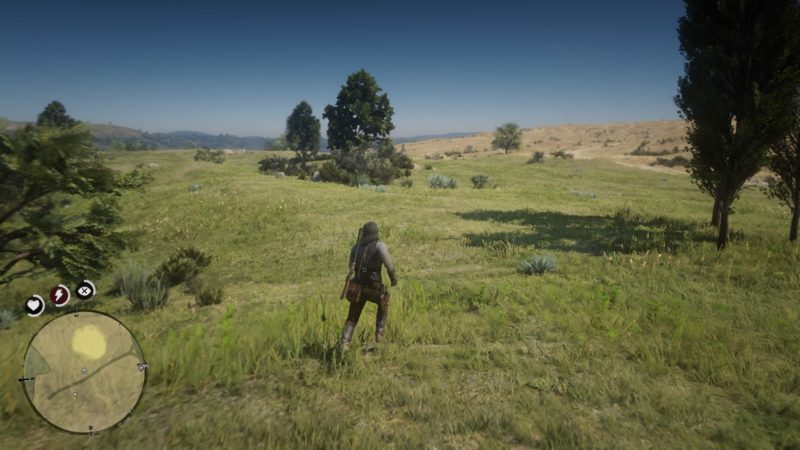 Get back to Jack.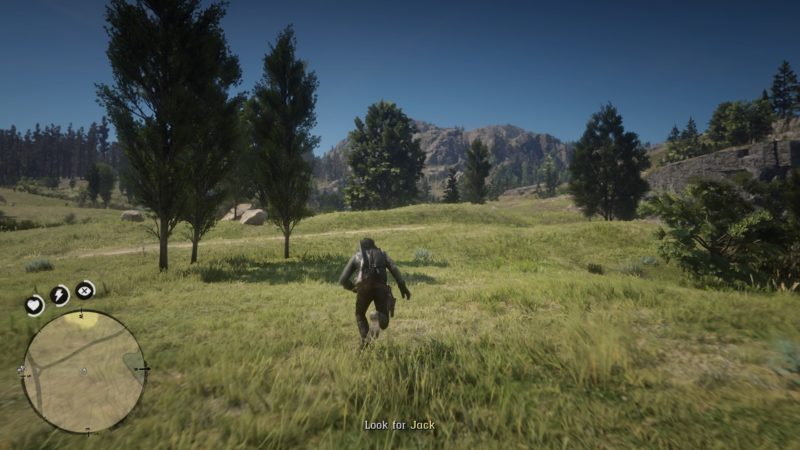 You will notice he's standing with the dog. It has been bitten by a snake.
Suck the venom out three times.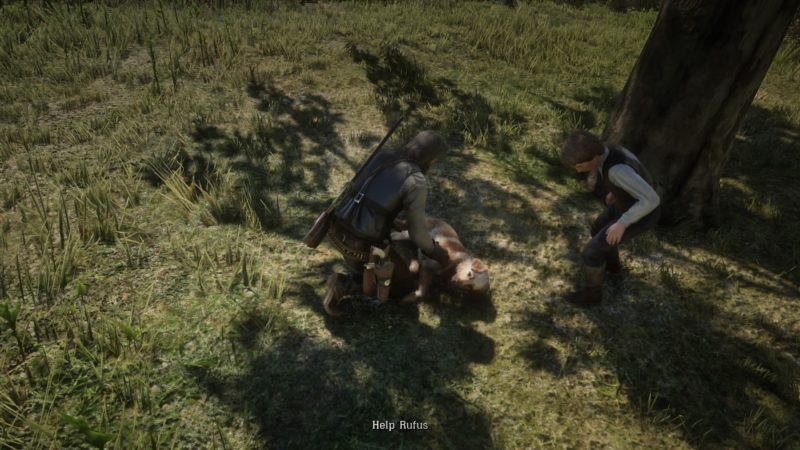 It will just be a cutscene from here, where John brings the dog back home.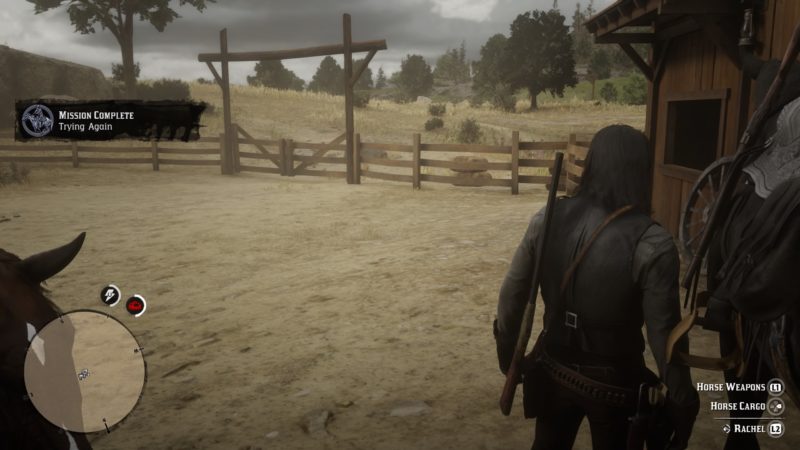 The mission ends here. If you wish to get a gold award, you need to do the following:
Complete within 5 minutes 20 seconds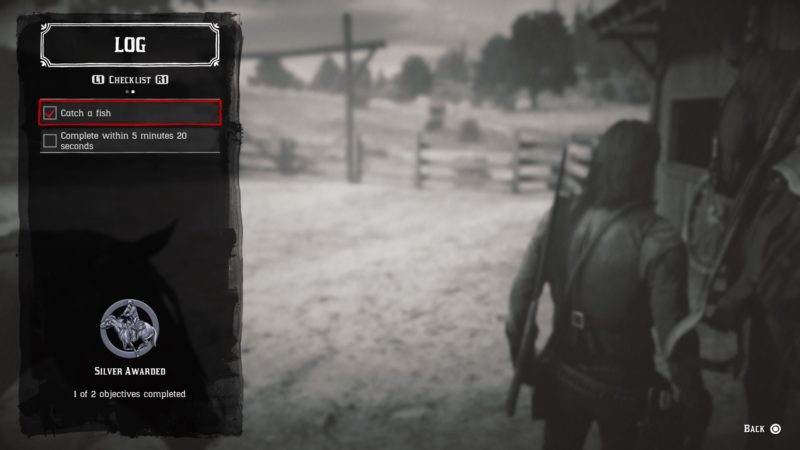 ---
Related articles:
Red Dead Redemption 2: American Venom (Last Mission)
RDR2: A New Future Imagined (Walkthrough)
Red Dead Redemption 2: The Artist's Way (All Chapters)
Red Dead Redemption 2: Uncle's Bad Day (Walkthrough)
RDR2: A Quick Favor For An Old Friend
Red Dead Redemption 2 Bounty Hunting – Elias Green
Red Dead Redemption 2: An Honest Day's Labors (Walkthrough)