The Veteran (Part 4) is a side mission in Red Dead Redemption 2 involving Hamish Sinclair.
This time, your task is to follow Hamish hunt an extraordinarily huge wild boar.
Here's a walkthrough of The Veteran Part 4 in RDR 2.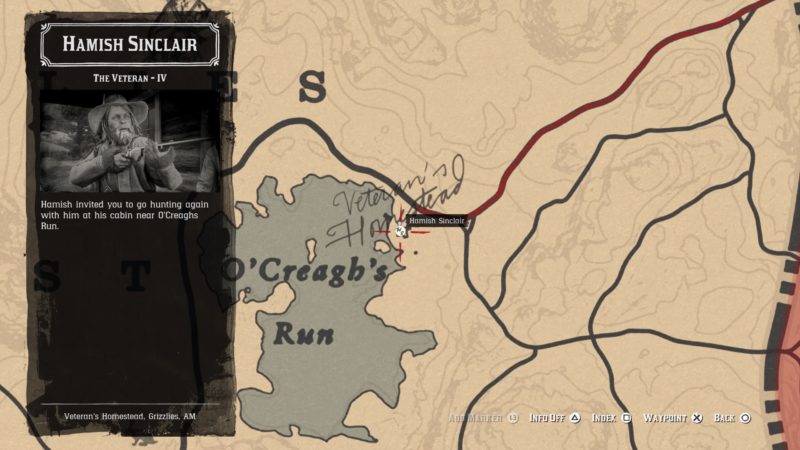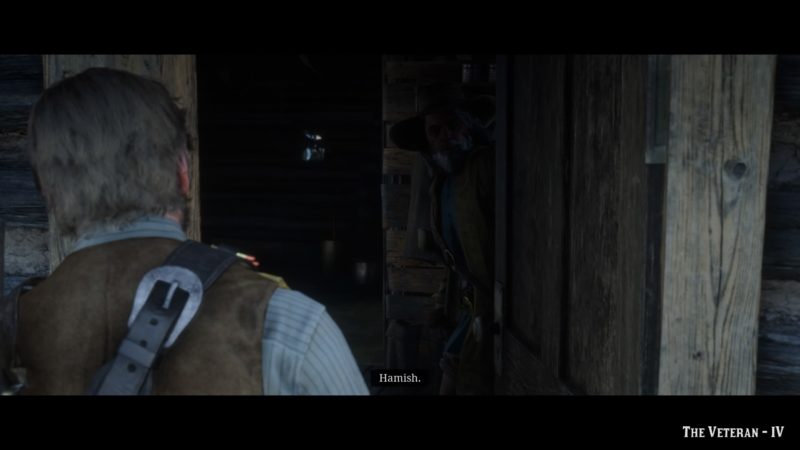 This time, there'll be a huge wild boar outside of the cabin.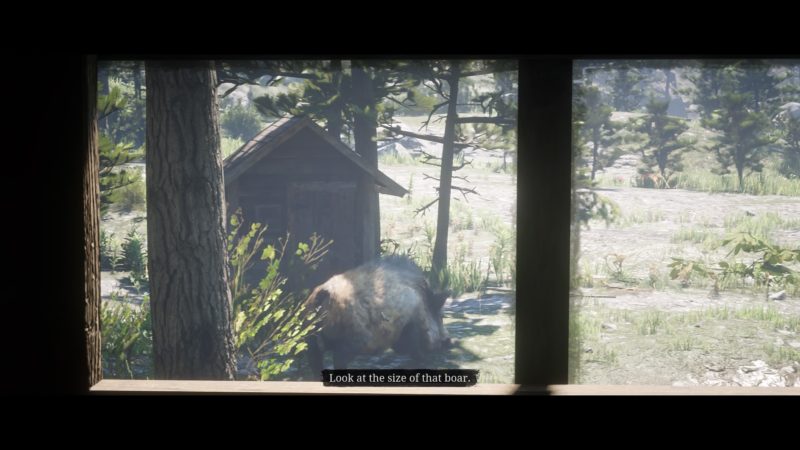 Chase after the boar
You have to run on foot, as the mission fails if you try to get your horse. Shoot the boar as you're running but it probably can't be killed yet.
Perhaps you don't need to shoot it.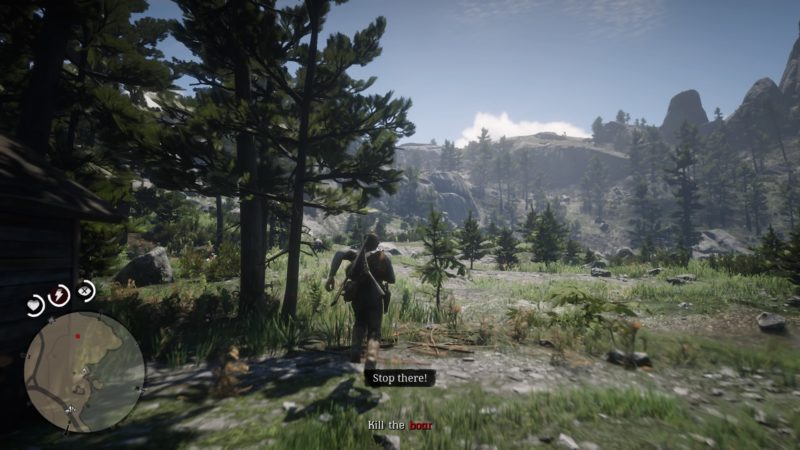 Keep running after it but it will disappear. Look around in the yellow area marked on the radar.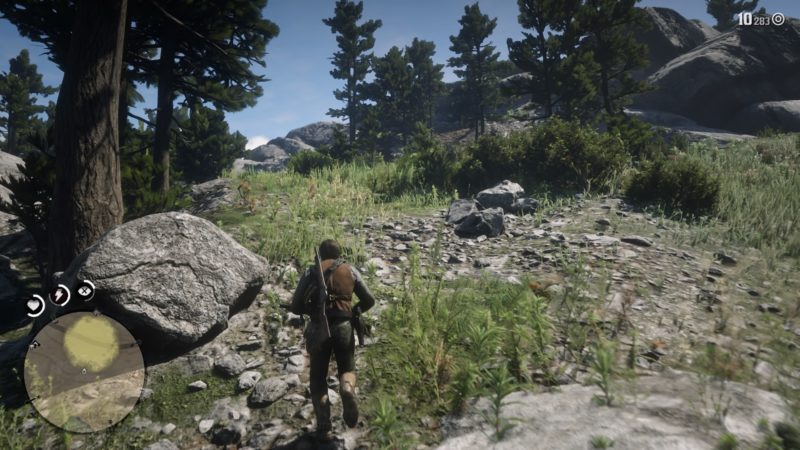 You should find some tracks here. Hamish will bring your horse for you.
Keep tracking using eagle eye. Hamish will then suggest splitting up to look for the boar.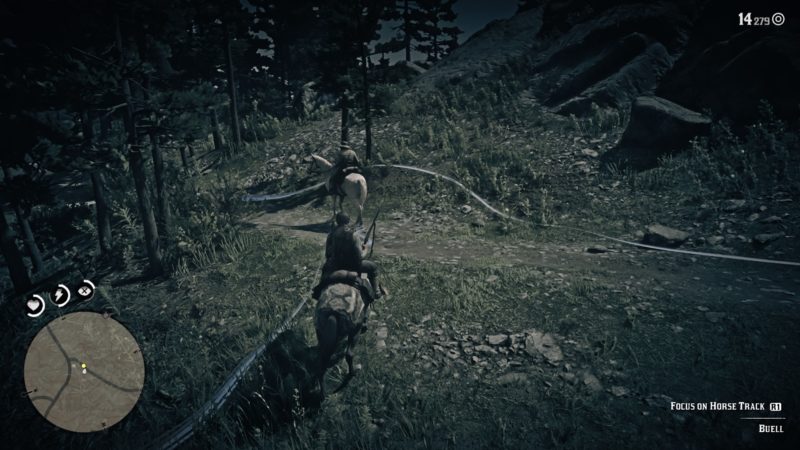 Follow the tracks and you should find a wolf carcass.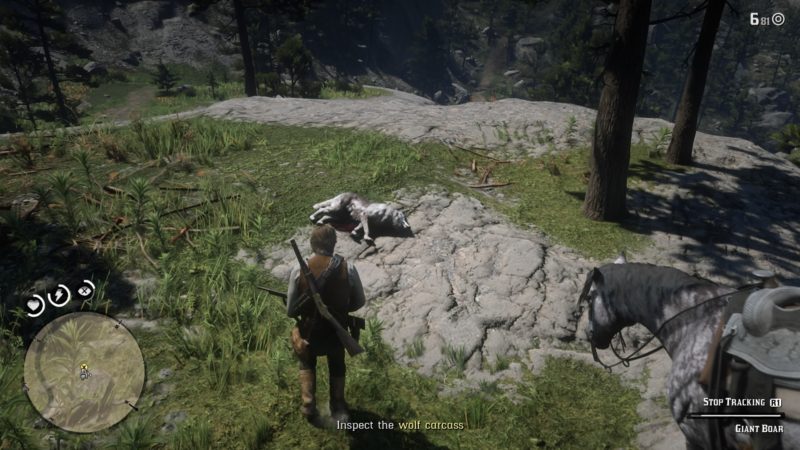 After some time, there'll be gunshots.
Get to Hamish
Ride towards the yellow area on the radar where the gunshots originated.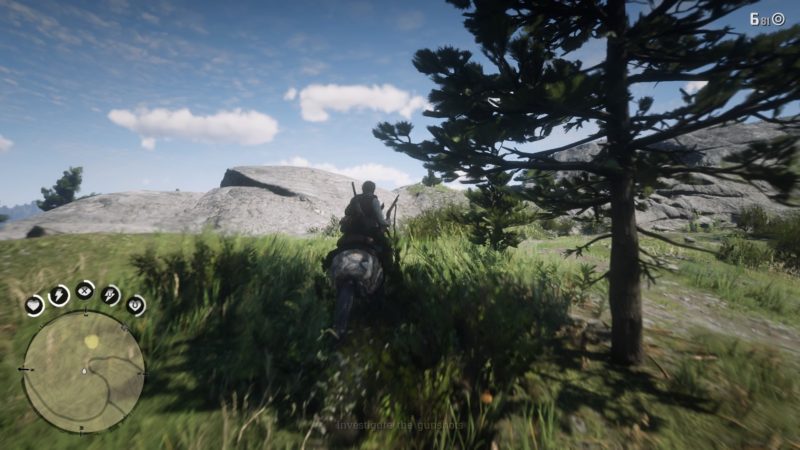 You will find Hamish on the ground, already dying from the boar attack.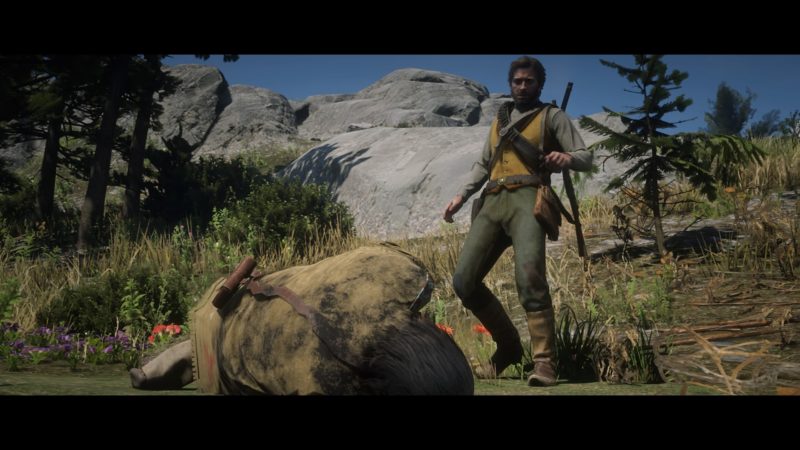 Kill the boar
The boar will come running at you. Use dead eye and land a few shots on its head. It should die.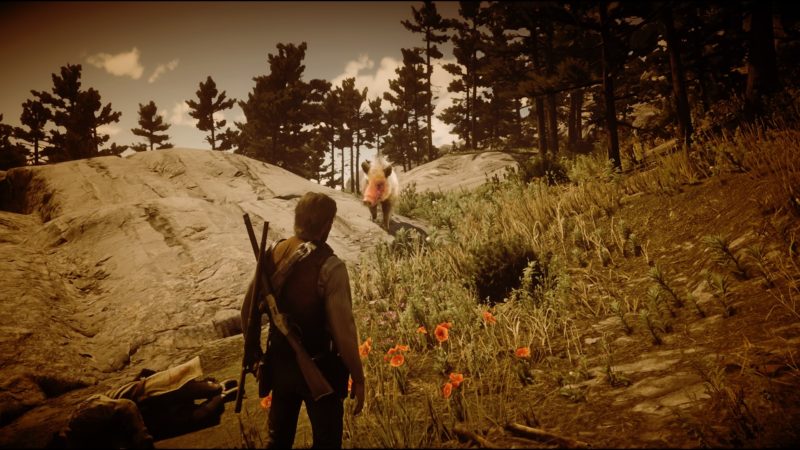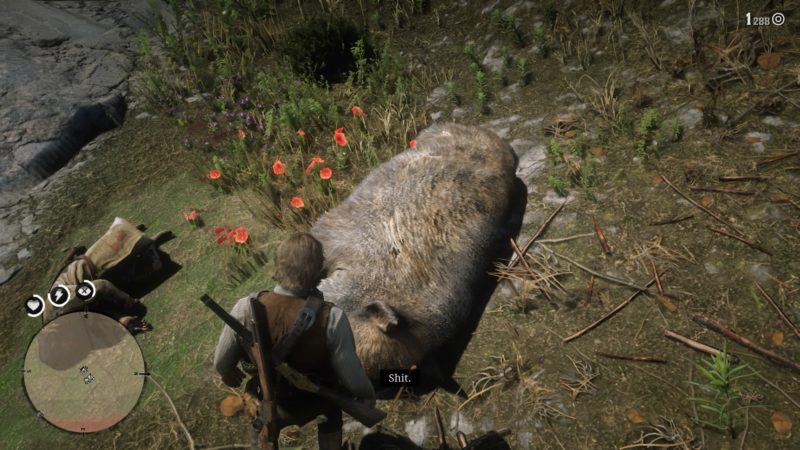 The mission completes after killing the wild boar and Hamish dies here. He'll leave his horse to you.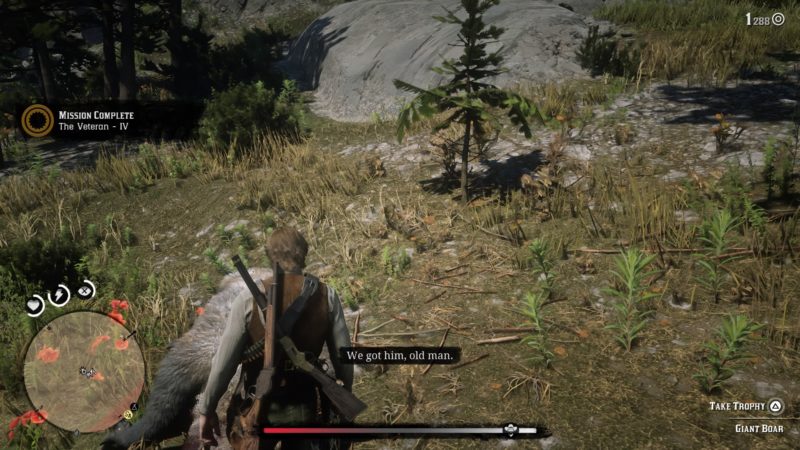 Remember to take a trophy from the boar (probably its tusk).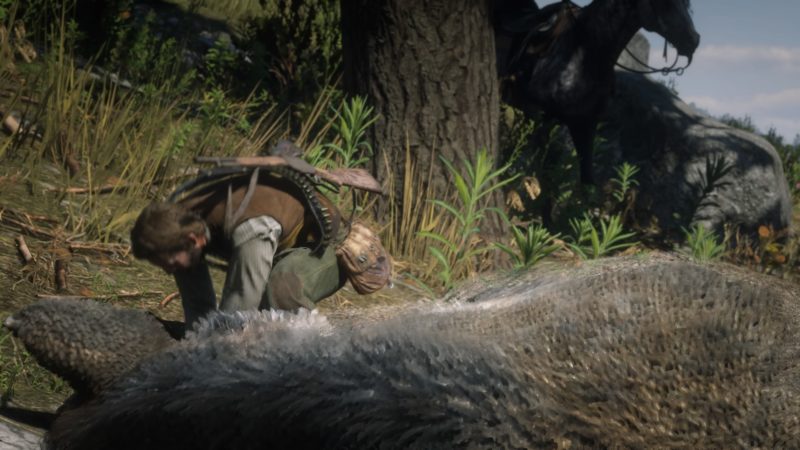 And this is probably the end of The Veteran mission.
---
Related articles:
Red Dead Redemption 2: Dear Uncle Tacitus | Fleeting Joy
RDR 2: Mrs. Sadie Adler, Widow (Walkthrough)
Red Dead Redemption 2: The Veteran (Part 3) Walkthrough
Red Dead Redemption 2: The Bridge To Nowhere (Walkthrough)
RDR 2: The Mercies Of Knowledge (All Chapters)
Red Dead Redemption 2: The Delights Of Van Horn
Red Dead Redemption 2: A Rage Unleashed (Walkthrough)