The Joys of Civilization is the first mission you have in Saint Denis in Red Dead Redemption 2.
Your task is to look for clues on who Angelo Bronte is and where he lives.
Here's a walkthrough of The Joys of Civilization in RDR 2.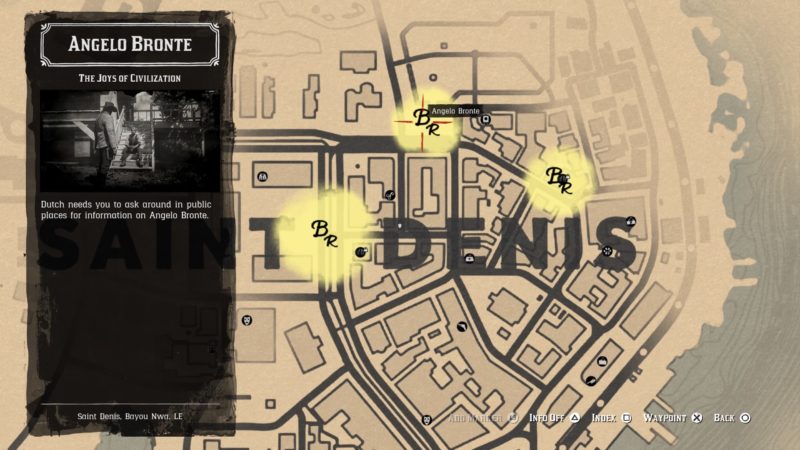 To start the mission, go to any of the places marked as yellow in the map. Personally, I went to the one at the saloon to ask for clues.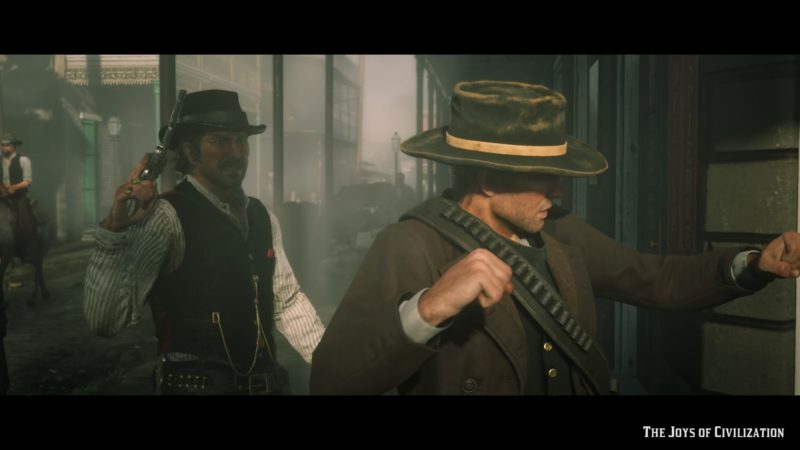 Dutch will surprise you from behind and apparently he had no luck with the saloon. You have to enter the saloon to look for clues.
Enter the Saloon
When you're in, everyone will be staring at you. Go to the bar area and talk to the bartender.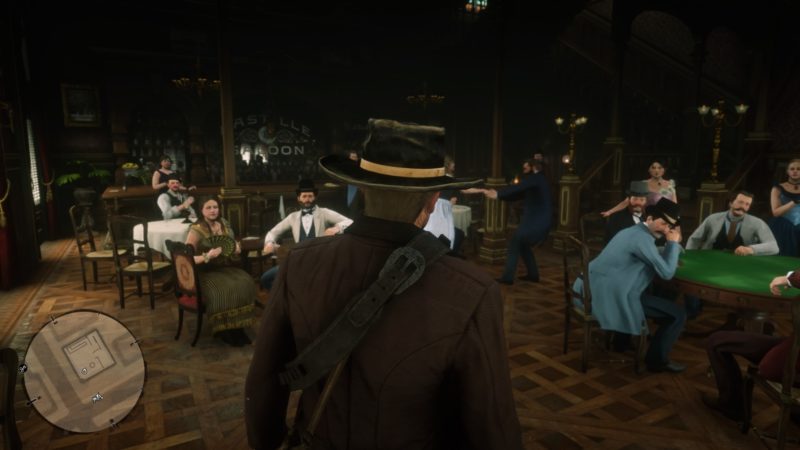 Ask him about Angelo Bronte but he will refuse to talk about him.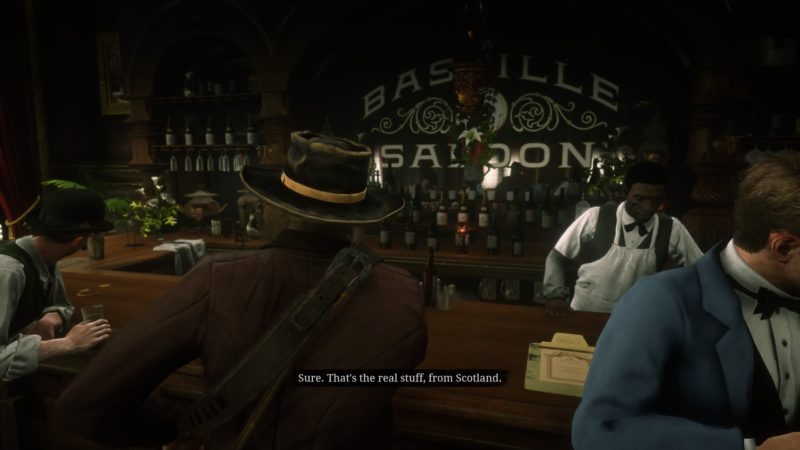 As you're leaving, someone else will talk to you. Apparently he knows who Bronte is but doesn't know where he is.
He points you to the street kids who might know a thing or two.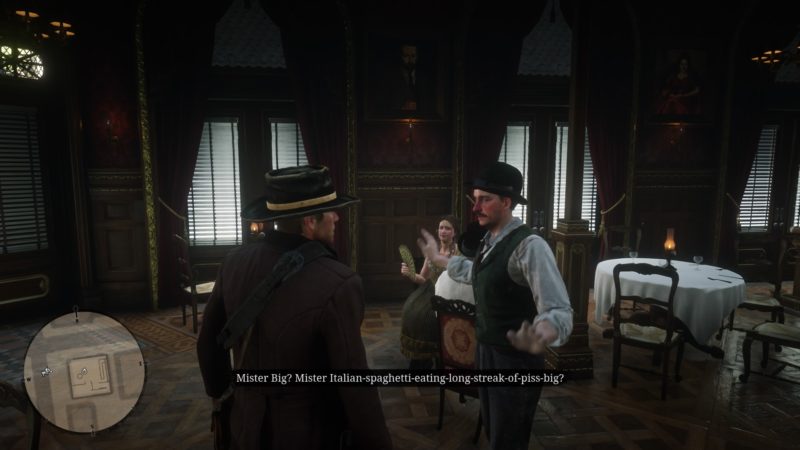 Talk to street kids in the alley
Get out of the saloon and get to the narrow alley nearby. There should be an indicator in the radar.
You can ask the strangers who are standing in the yellow area of the radar and they will point you to them.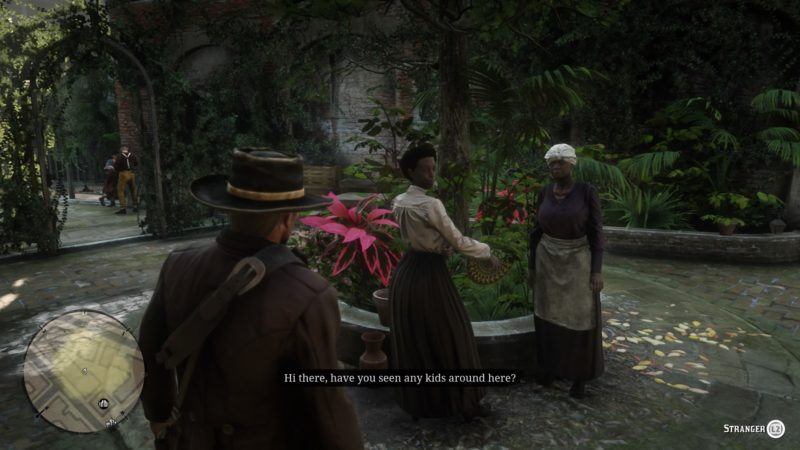 Talk to these two kids standing here.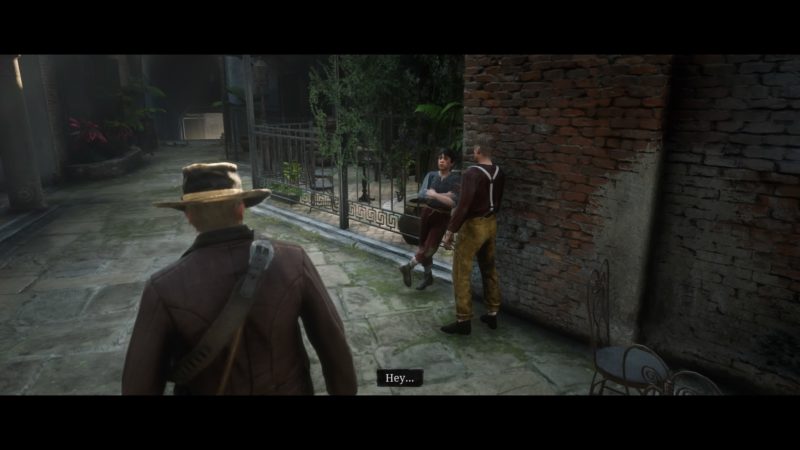 The young boy will claim that he knows where Bronte is and will lead you there. Follow him.
After some time, another boy will steal your items.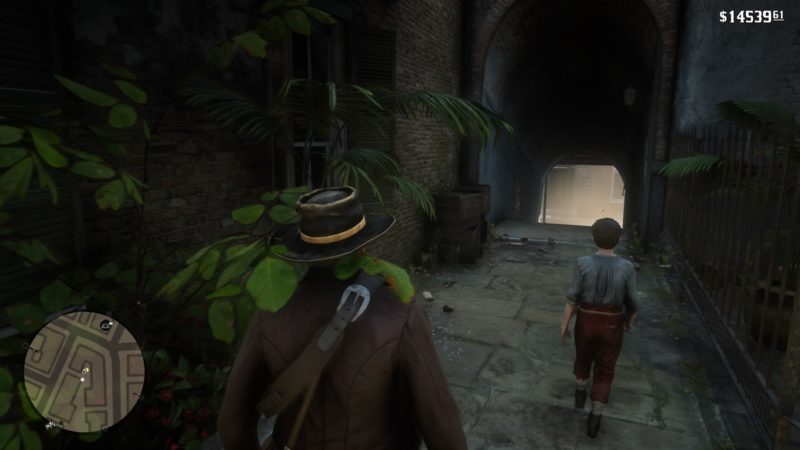 It was merely a ploy and you have to chase that kid who took your items.
Chase after the boy
It's mostly just running and chasing after him. At one point, he may use the train to get away.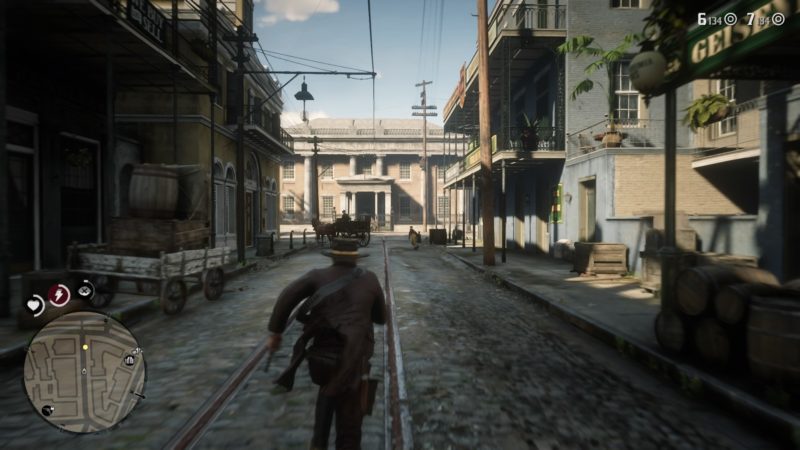 Grab a horse that is conveniently available and chase after the boy on the train.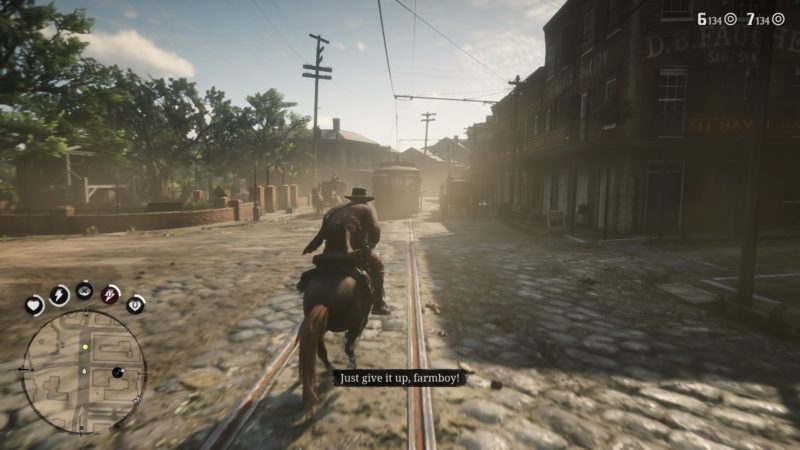 Keep going after him until you reach a dead end and a cutscene will load. There'll be a group of boys all armed.
The leader will tell you where Bronte leaves and gives back your purse.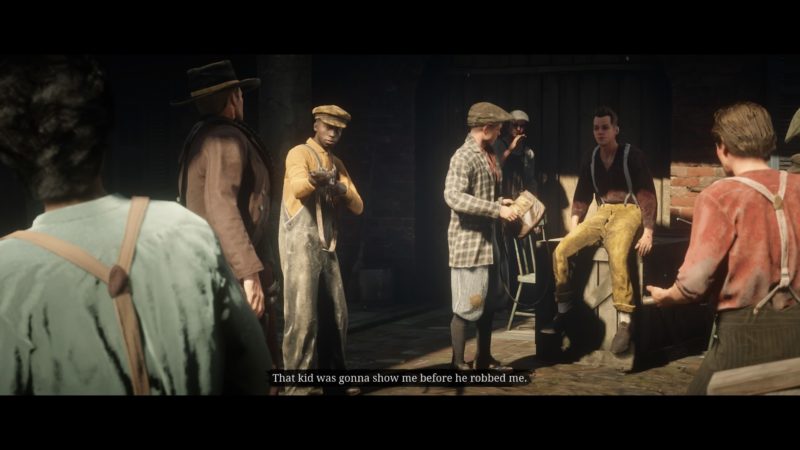 Return to Dutch
Once you're out, return to Dutch who's waiting near the saloon.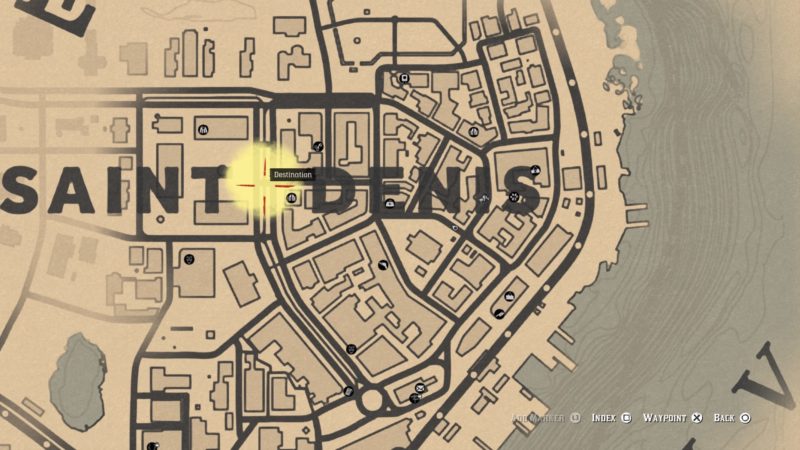 He'll be sitting at the bench.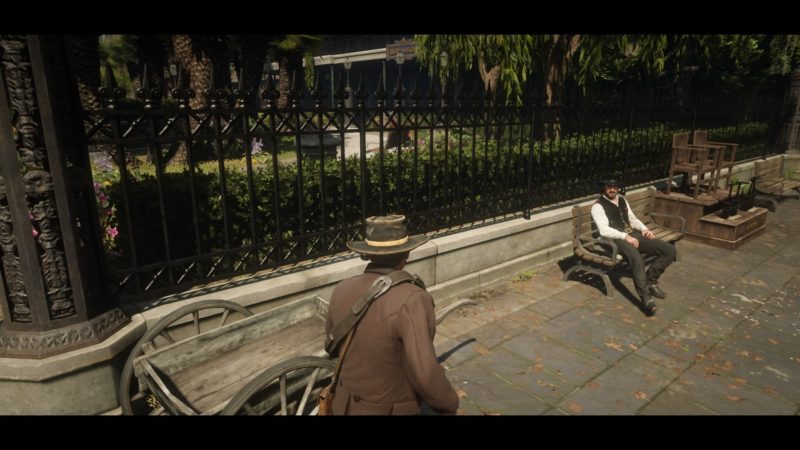 Talk to him and the mission completes.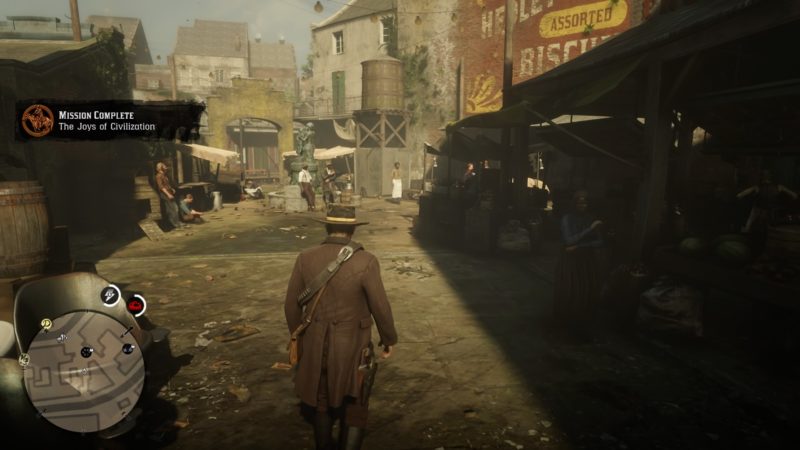 If you wish to get a perfect score, you need to fulfill the following:
Catch the street urchin before he reaches the market
Complete within 5 minutes 30 seconds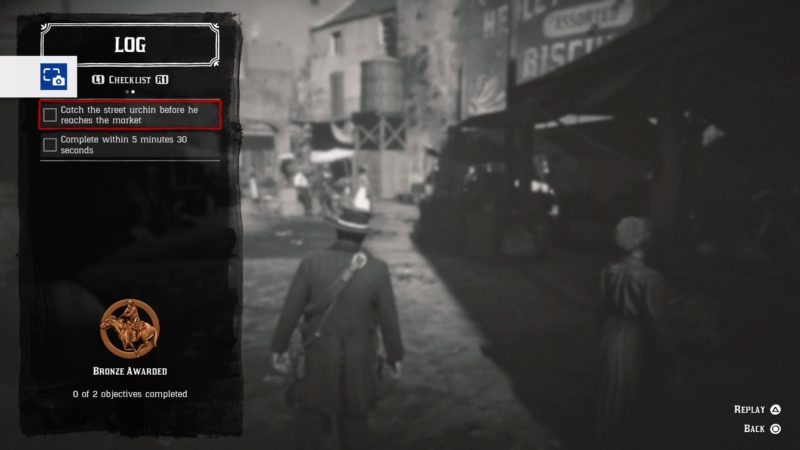 ---
Related articles:
Red Dead Redemption 2 Debt Collection – Algie Davison
Bounty Hunting – Mark Johnson (RDR 2)
Red Dead Redemption 2: Angelo Bronte, A Man Of Honor
Red Dead Redemption 2: Blood Feuds, Ancient And Modern
RDR2: The Battle Of Shady Belle (Walkthrough)
Red Dead Redemption 2: A Short Walk In A Pretty Town
RDR 2: Friends In Very Low Places (Walkthrough)