The Fine Joys Of Tobacco is a mission by Hosea in Red Dead Redemption 2.
You have to meet him at Braithwaite Manor to start the mission of burning the fields owned by the Grays.
Here's a walkthrough of The Fine Joys Of Tobacco in RDR 2.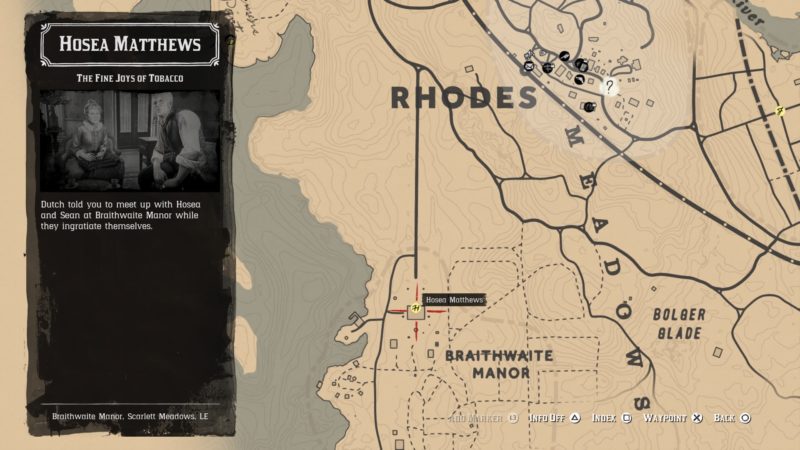 Go to the Braithwaite Manor to meet Hosea. You have to pass through the guards first.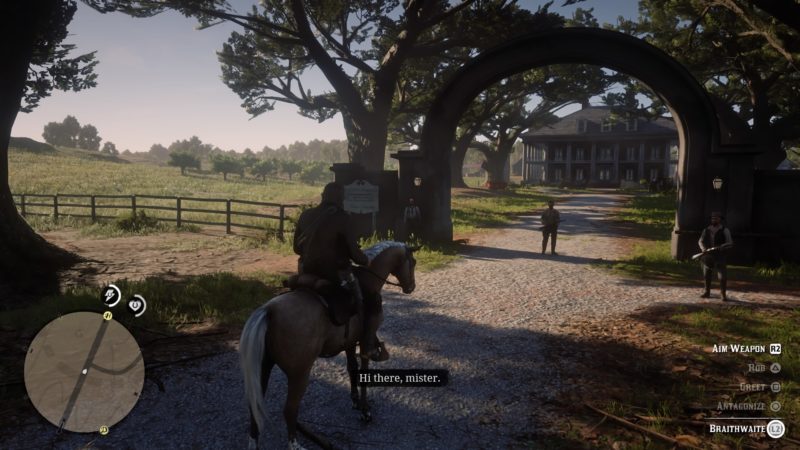 Walk to the doorsteps and enter the place.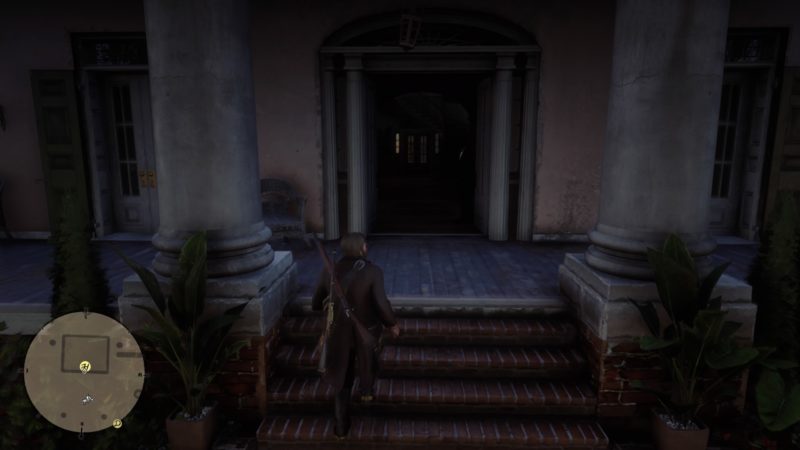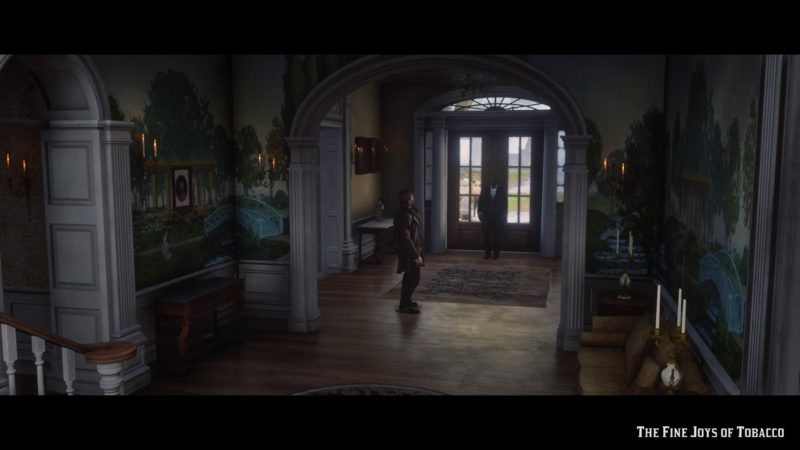 Go to Caliga Hall
Your first objective is to go to Caliga Hall and bring these moonshine with you. You will take Sean along for the mission.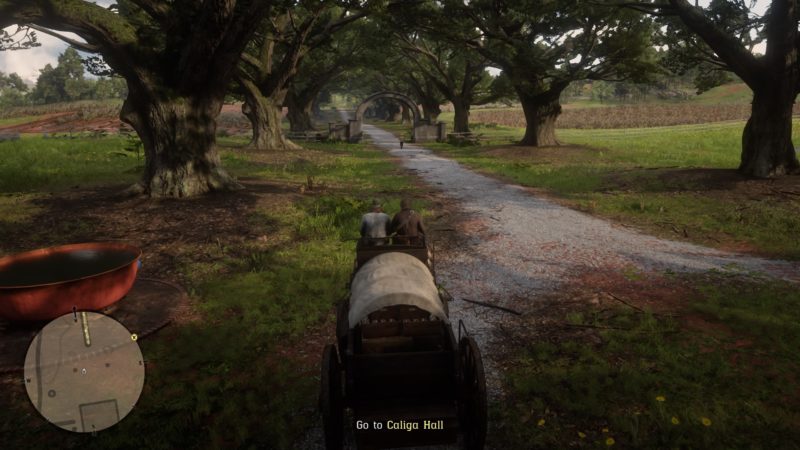 The exact location of Caliga Hall is shown in the map below.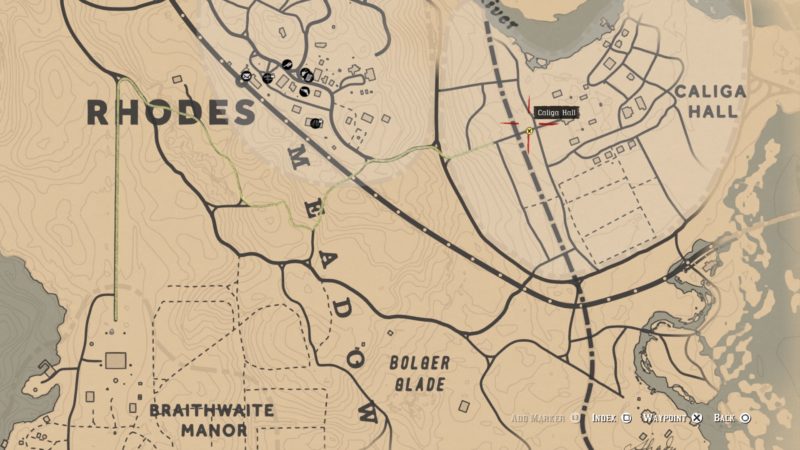 Before you reach the gates of Caliga Hall, Sean will ask you to hide since you're recognizable.
Get into the back of the wagon with the moonshine.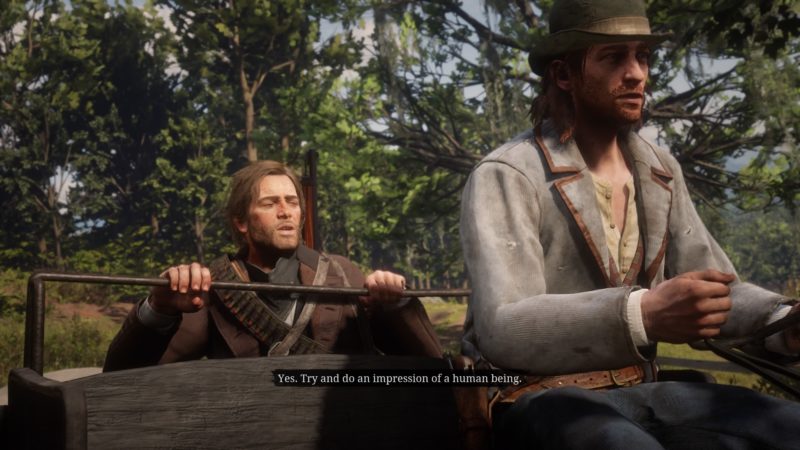 Sean will talk to the guard and he will let the wagon in. The guard will sit on the wagon as you get in.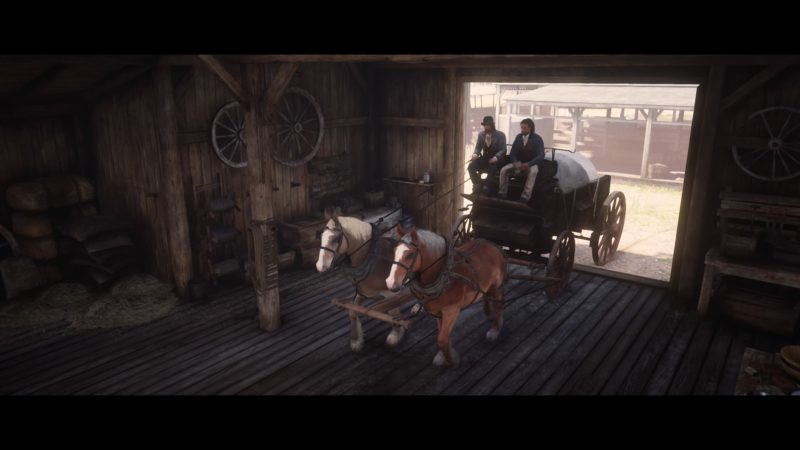 Once Sean have parked the wagon, quietly get out of the vehicle. Stealthily kill the guard from behind. If you fail to do so quickly, Sean will do it himself.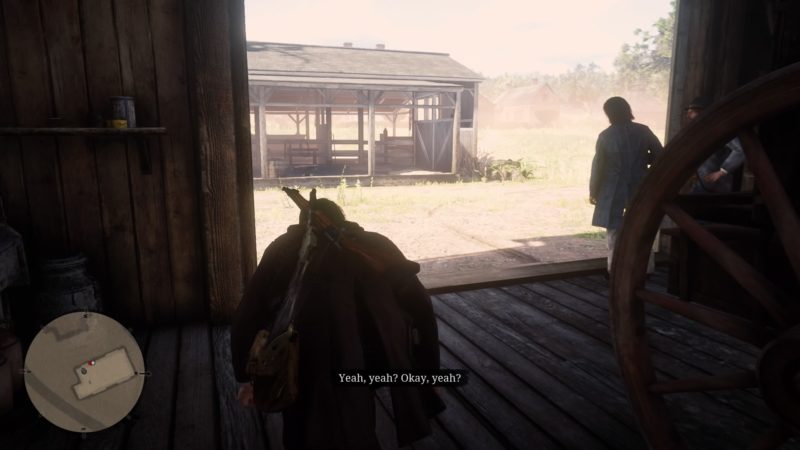 He will then close the door and you guys have to wait until night time to start the work.
Pour moonshine on the crops
You will have a pot of moonshine with you. Hold R2 to pour it.
There are guards all over the place, marked as red blips. Avoid their line of sight.
You will see yellow patches in your radar which indicates places where you need to pour moonshine.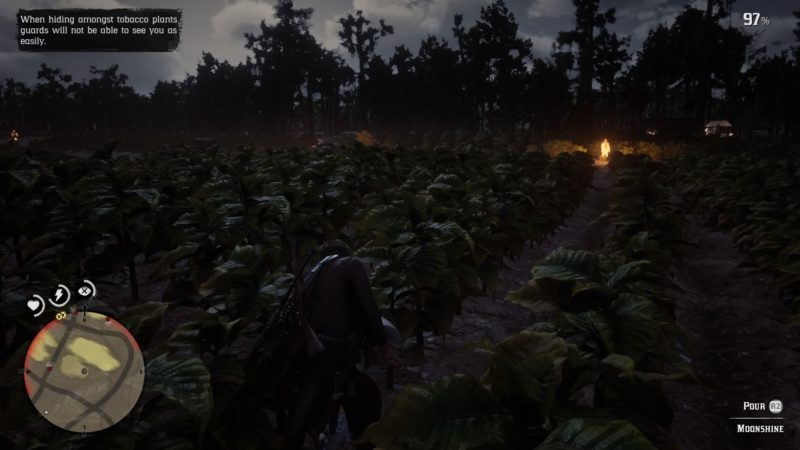 After pouring a couple of seconds, the yellow area will disappear and you move on to the next. You should use the crops to avoid detection by the guards as well.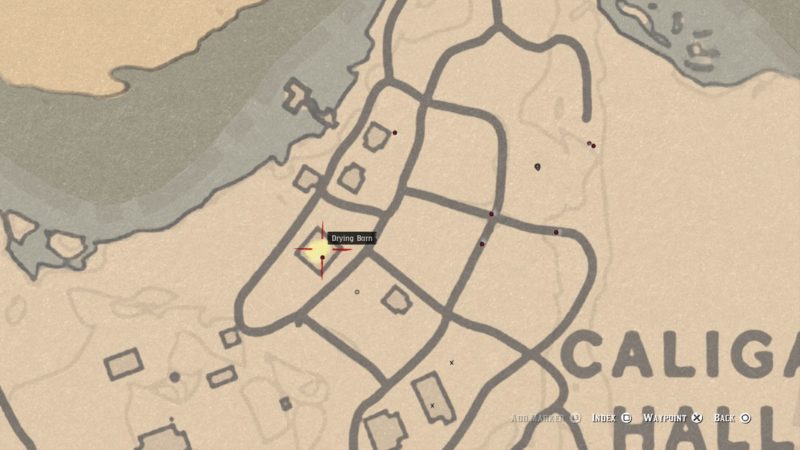 Once you've done pouring, go to the drying barn and meet Sean there. The location is shown in the map above.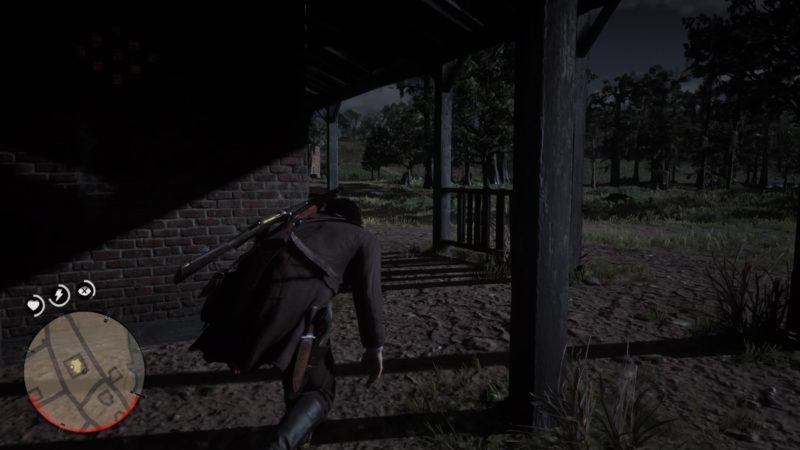 Burn the crops
Sean will get rid of the guard in front of the building. You then have to throw your fire bottle to burn down the building.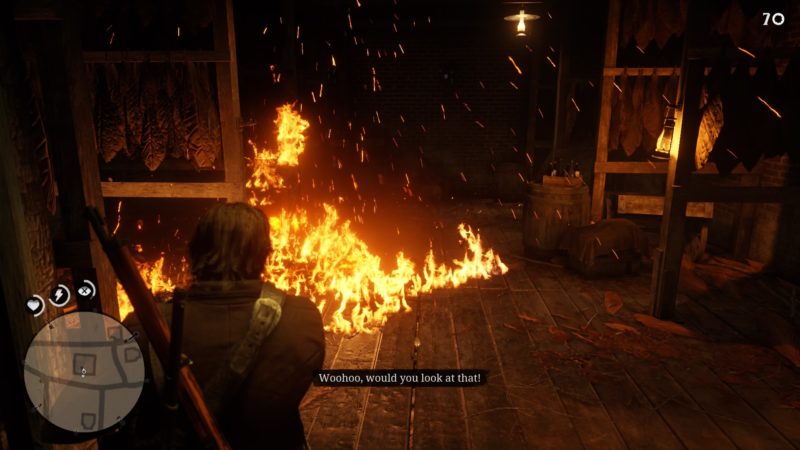 The guards will be wary of you guys, so you do have to burn the crops quickly. Throw a fire bottle at the patches marked in the radar to burn the crops.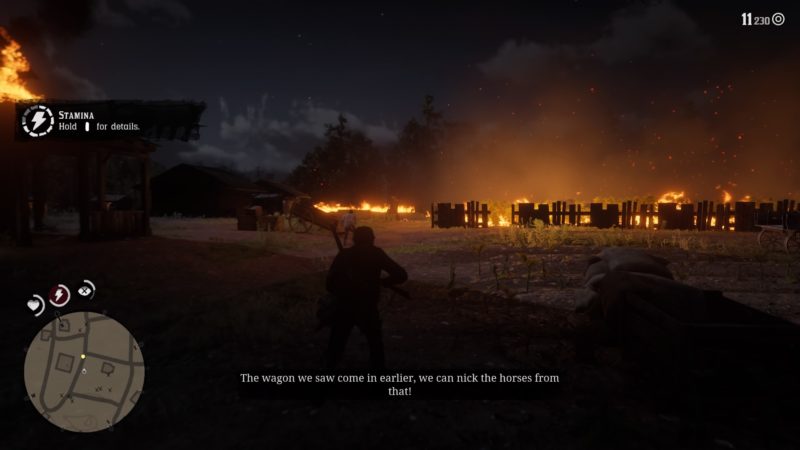 Kill as many guards as you can. After sometime, you need to escape. Find the wagon you used earlier, as you need the horses.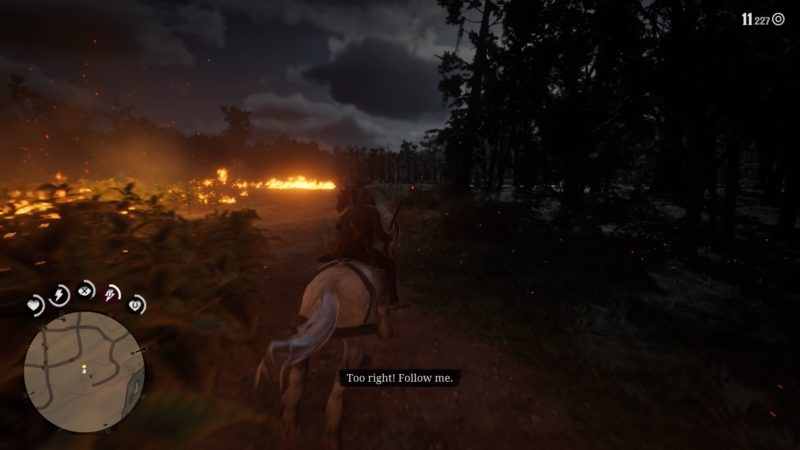 Mount the horse and escape from the farm. And that's about it. The mission completes here.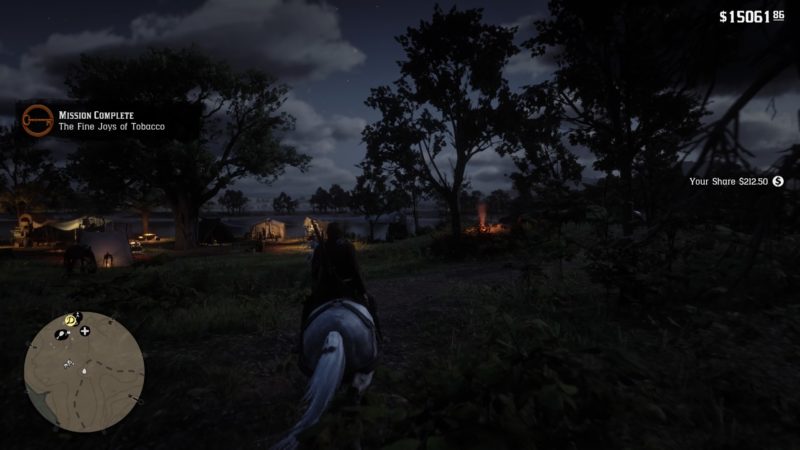 Mission objectives:
Silently kill the Gray Sean distracts in the wagon store
Douse the fields within 2 minutes 20 seconds
Kill 5 Grays during the escape
Complete the mission without taking any health items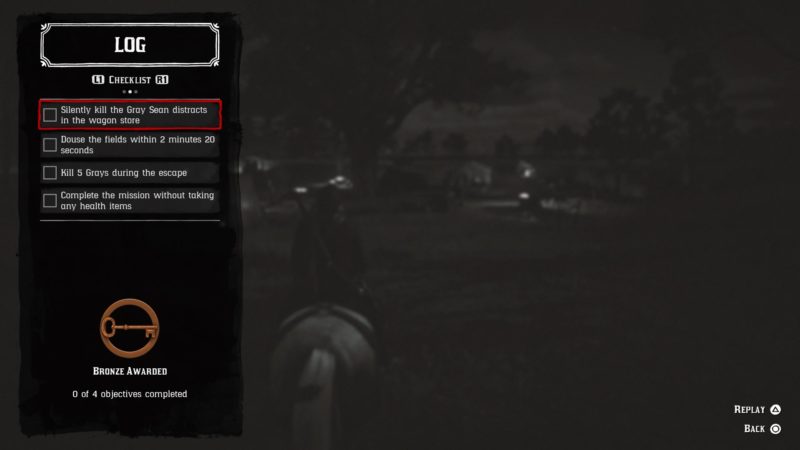 ---
Related articles:
Red Dead Redemption 2: A Short Walk In A Pretty Town
RDR 2: Friends In Very Low Places (Walkthrough)
RDR2: Blessed Are The Peacemakers
Red Dead Redemption 2: Horse Flesh For Dinner
Red Dead Redemption 2: Sodom? Back To Gomorrah
RDR 2: Advertising, The New American Art
Red Dead Redemption 2: An Honest Mistake (Walkthrough)