The Course of True Love is a mission in Red Dead Redemption by Beau Gray and Penelope Braithwaite.
Your task is to help them escape together to Saint Denis against their families' wishes.
Here's a walkthrough of The Course of True Love (parts 4 and 5) in RDR 2.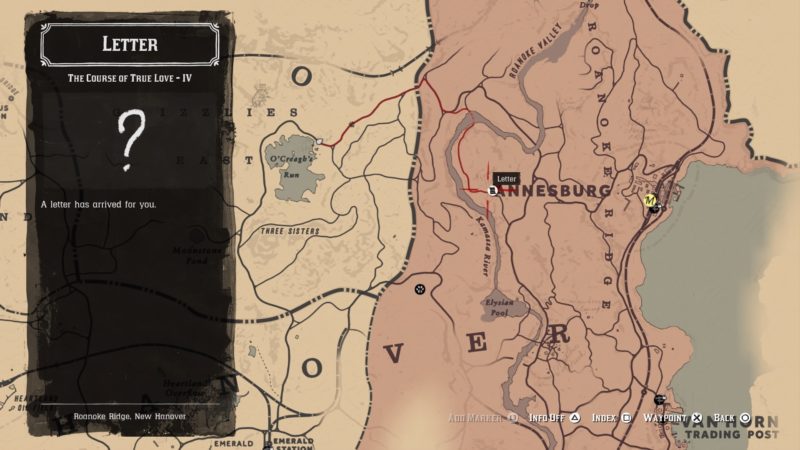 To start the mission, go to your tent in Annesburg. There should be a letter for you.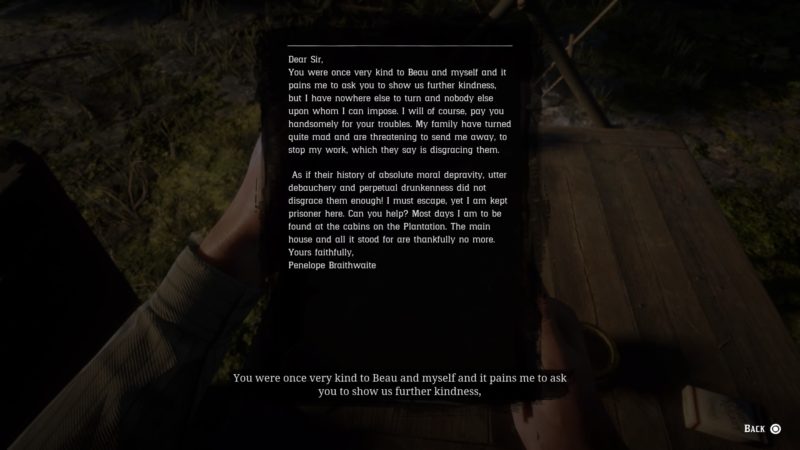 Read the letter and look for Penelope Braithwaite. She's around the same area when you last saw her.
Find Penelope Braithwaite
Go to the south of Rhodes, into the Braithwaite Manor area. You will find Penelope in front a house near the sea.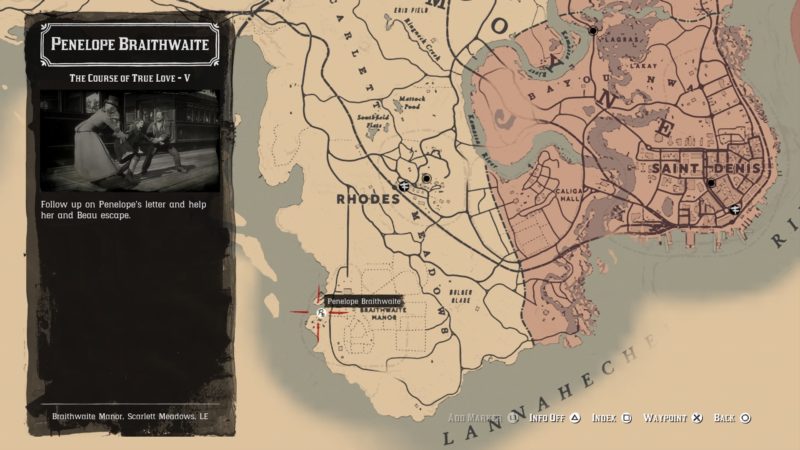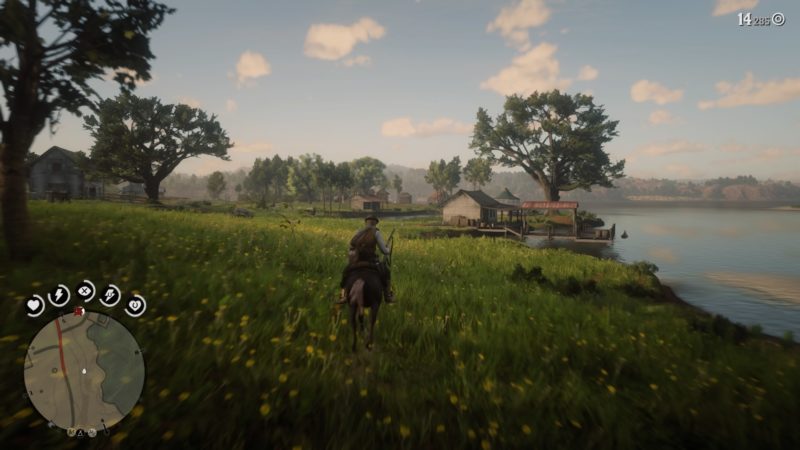 Talk to her to start the mission (part 5).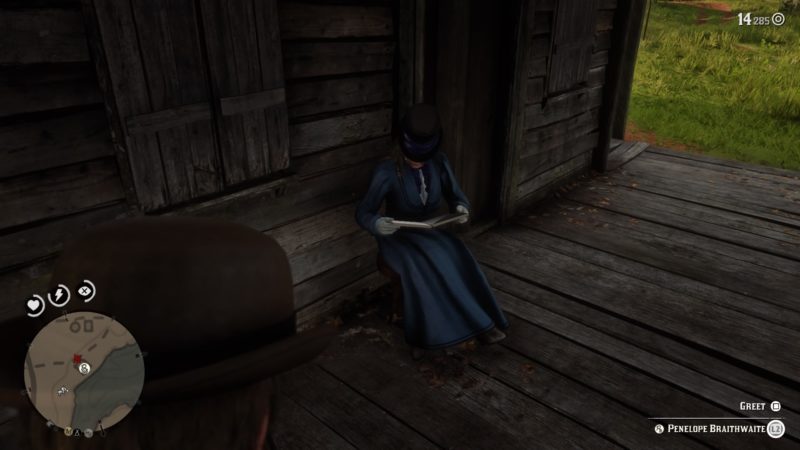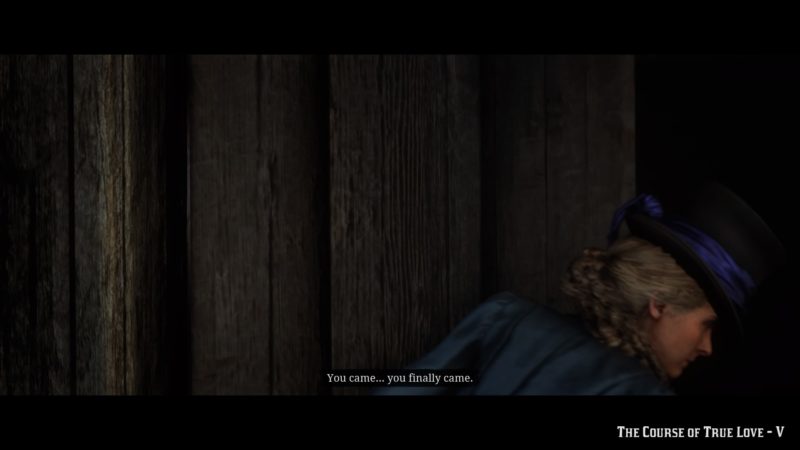 Bring Penelope to Rhodes Station
Take Penelope with you and go to Rhodes Station. Beau Gray should be waiting there.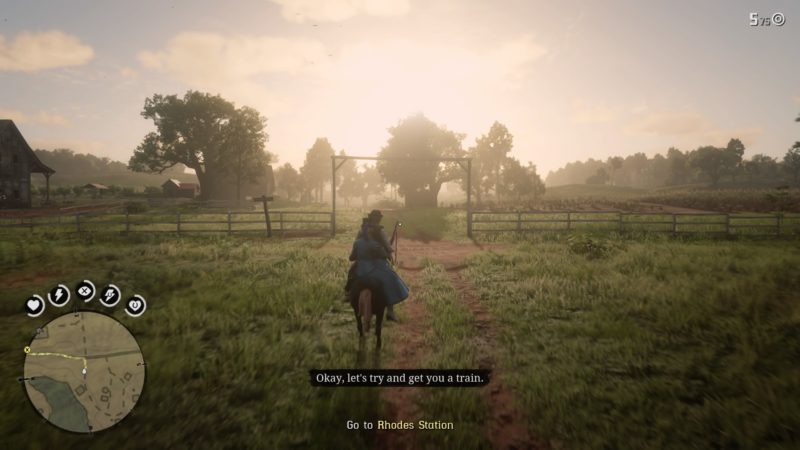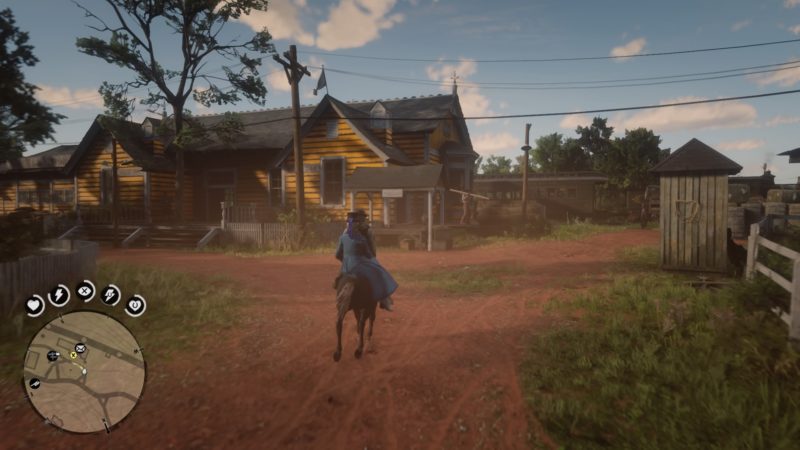 You will see Beau at the front of the station. Now, help the two of them buy tickets, and one for yourself.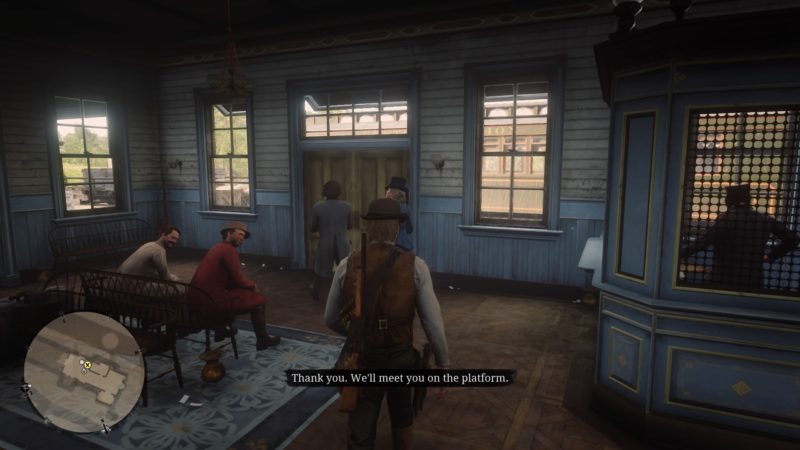 During the cutscene, you will notice her cousins coming to stop them.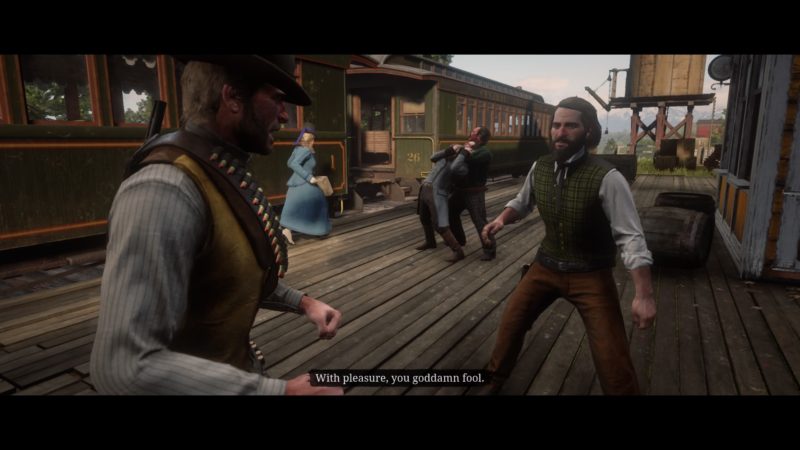 Fight with the two of her cousins. After beating them up, get on the train.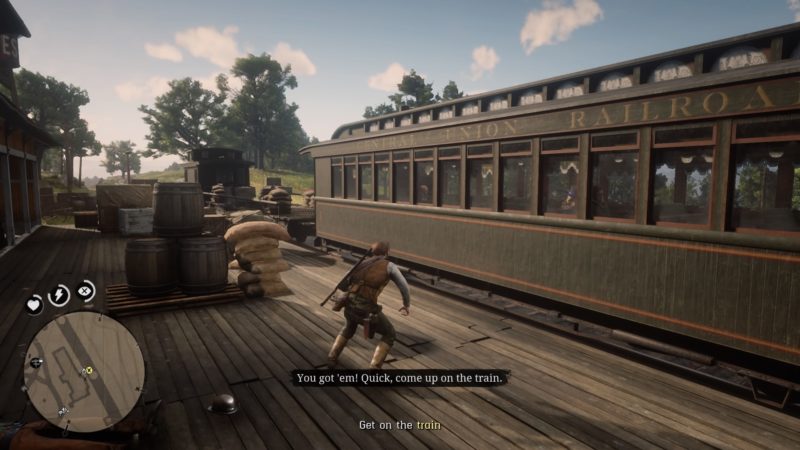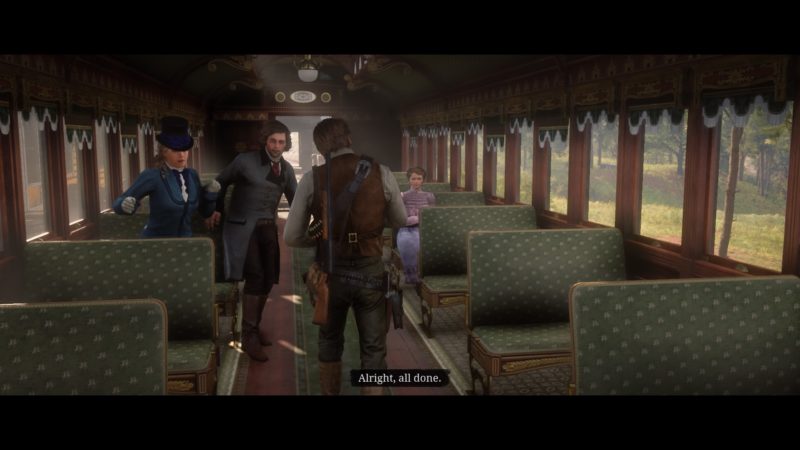 Kill the Braithwaites
There will be mounted men chasing after you guys. Kill all of the men who are coming towards the train.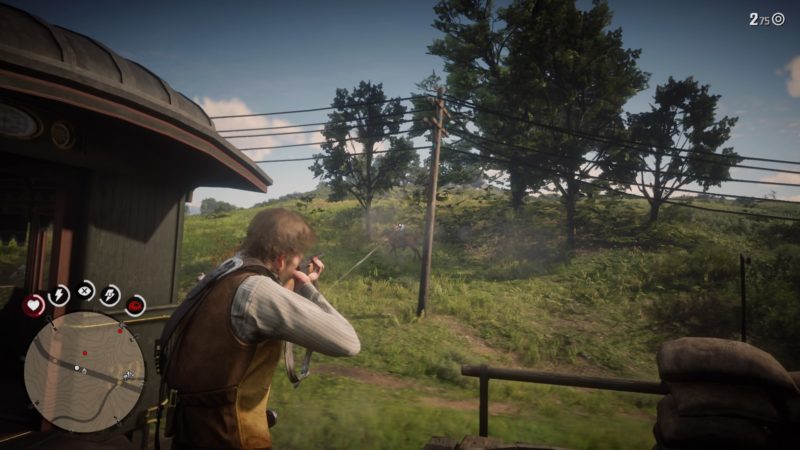 After the shootout, the train driver will run away.
Drive the train
Go to the front of the train and control it.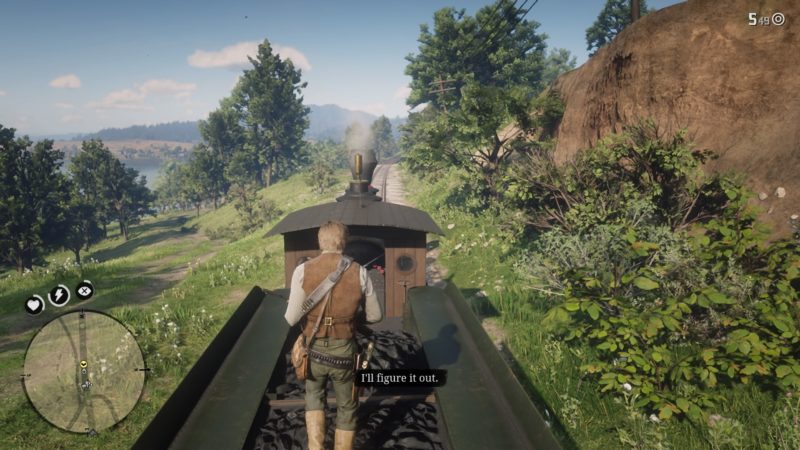 You can hold X to accelerate. The whistle can be used to scare off animals who are coming towards the train tracks.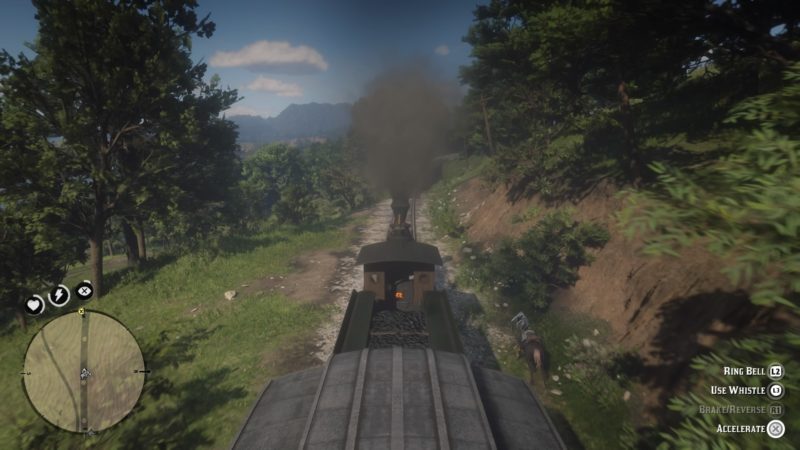 Keep going until you reach Riggs Station.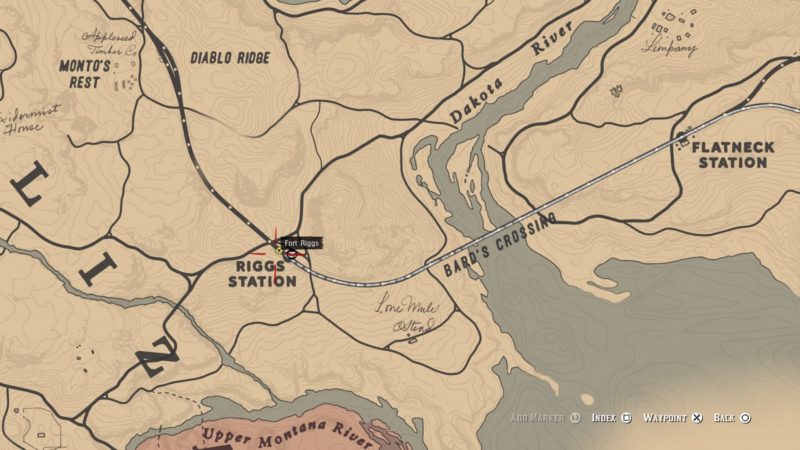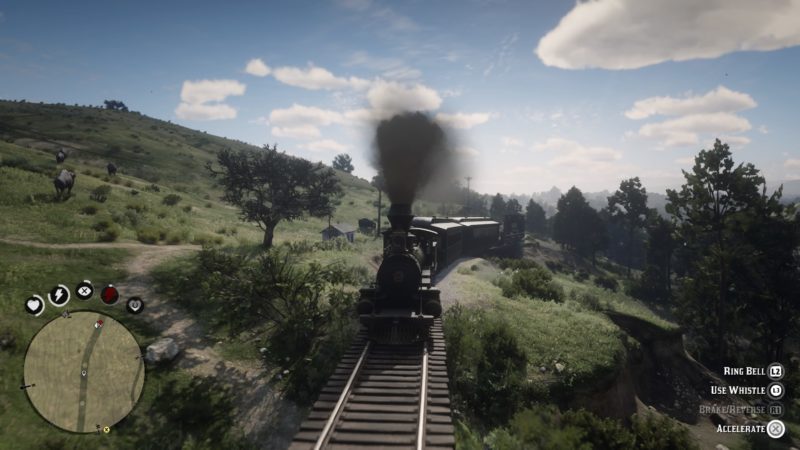 After reaching the station, your mission is complete. They will offer you jewelry as payment. You can choose to accept or decline it.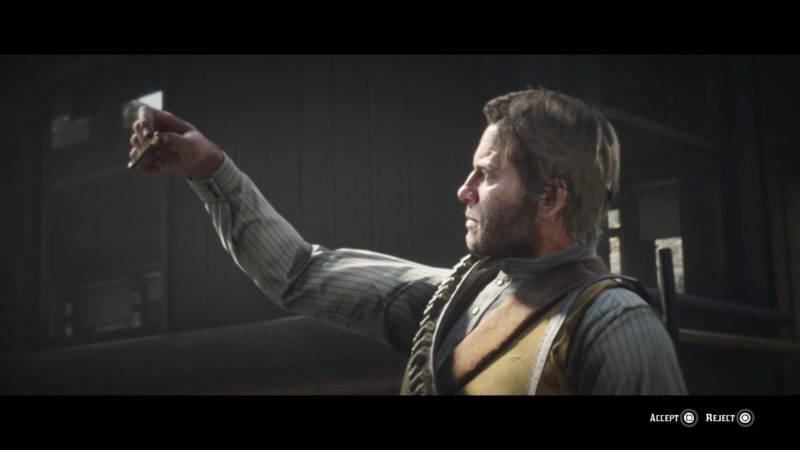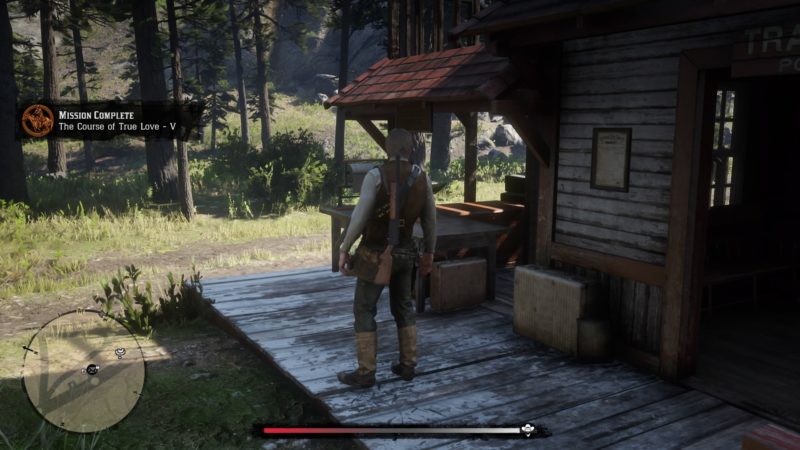 And thus the mission completes. If you wish to get a perfect score, you need to do the following:
Headshot 5 of the Braithwaites as they pursue the train
Complete within 7 minutes 30 seconds
---
Related articles:
Red Dead Redemption 2 Gunslinger Mission – Billy Midnight
Red Dead Redemption 2: The Course Of True Love (Part 1 – 3)
RDR2: A Bright Bouncing Boy (Walkthrough)
Red Dead Redemption 2: No Good Deed (Walkthrough)
RDR 2: The Ties That Bind Us (Walkthrough)
Red Dead Redemption 2: The Veteran (Part Two) Walkthrough