The Battle of Shady Belle is a mission in Red Dead Redemption 2 where you move to Chapter 4 of the game.
Your role is to scout Shady Belle as a potential campsite for your gang and get rid of the remaining Lemoyne raiders.
Here's a walkthrough of The Battle of Shady Belle in RDR 2.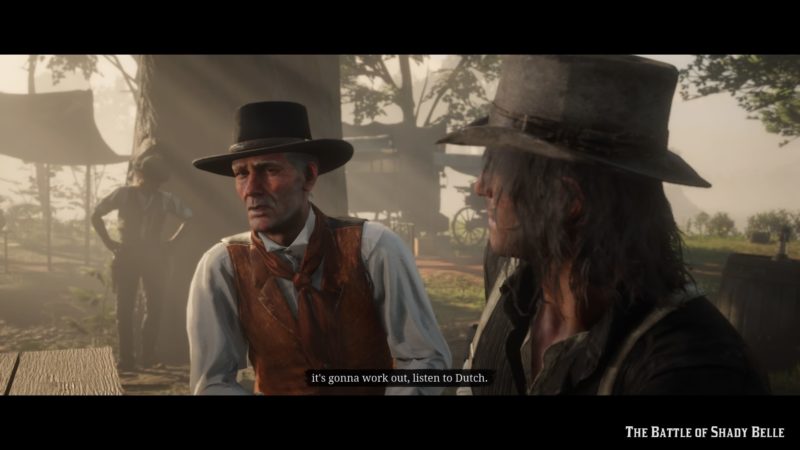 This mission starts after Jack was kidnapped and the Pinkertons came to warn the gang to handover Dutch.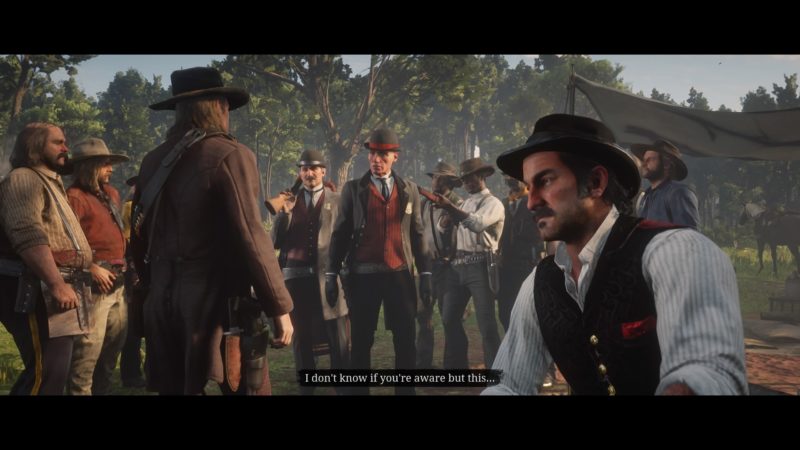 As the gang chooses to stay together, Dutch decides that they should all leave Clemens Point before the Pinkertons come back to kill them all.
Go to Shady Belle
While trying to find Jack, you still need to get a new place to stay. You ride with John Marston to Shady Belle to investigate the area.
The exact location is shown in the map below.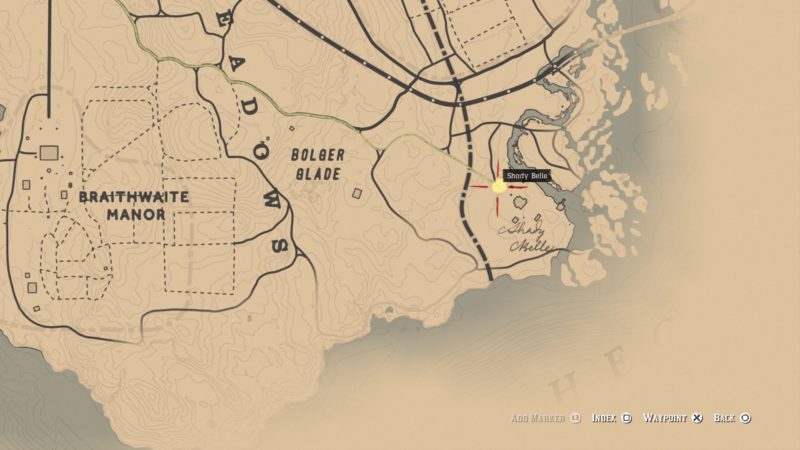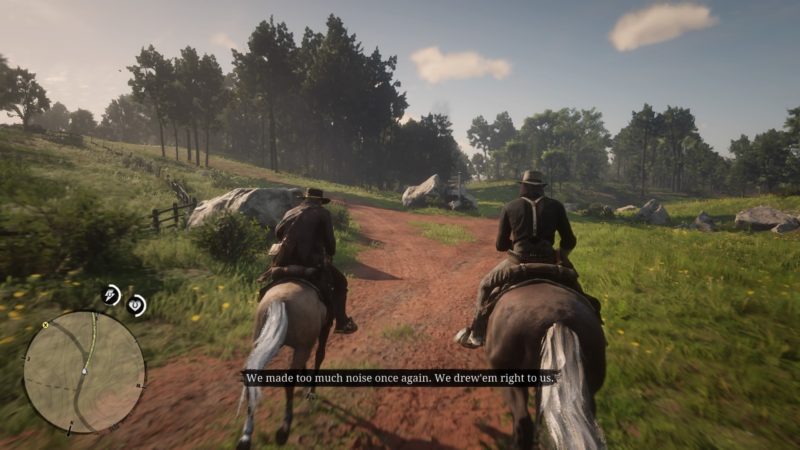 Upon reaching, you will notice that some of the raiders are still lingering around after the earlier mission where you and Lenny decimated them.
Once again, kill all of the remaining stragglers.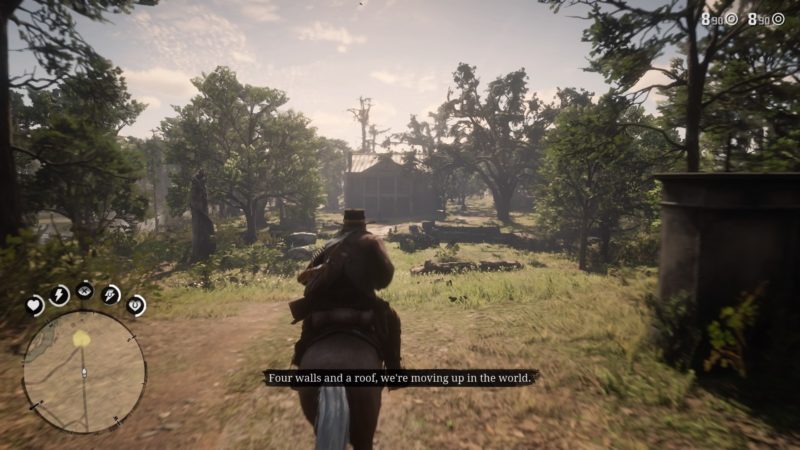 You have to enter the house as well to look for any remaining Lemoyne raiders. Kill anyone who's still inside.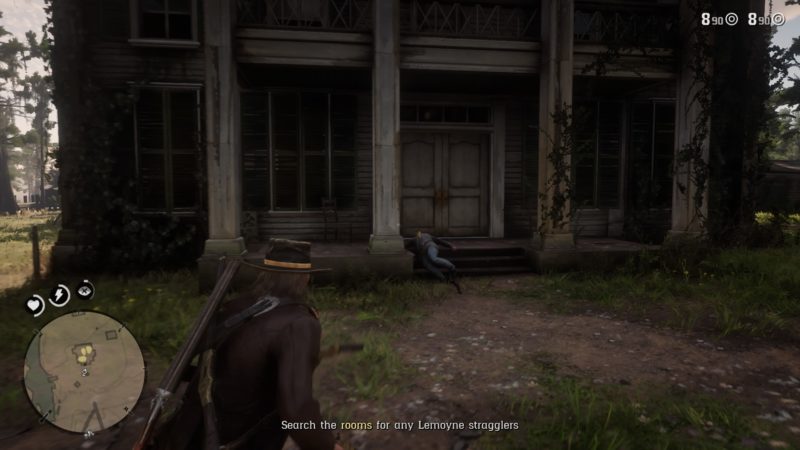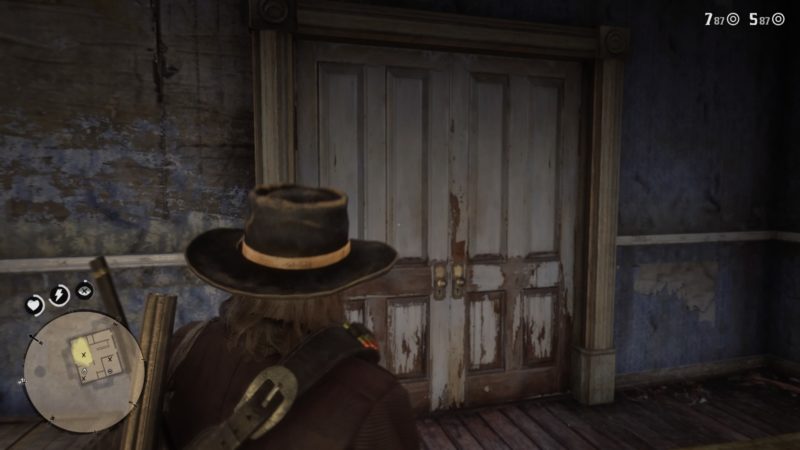 There'll be a couple of raiders in the house, maybe about 2 or 3. One is on the bed.
Throw the dead bodies in the swamp
After killing them, you need to throw the dead bodies into the swamp beside the house.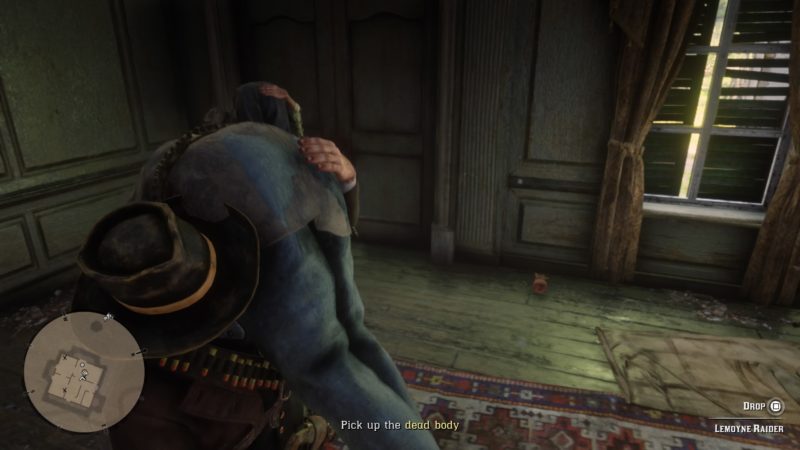 You probably have to enter the water to dump the bodies. Otherwise, Arthur will just drop him on the ground.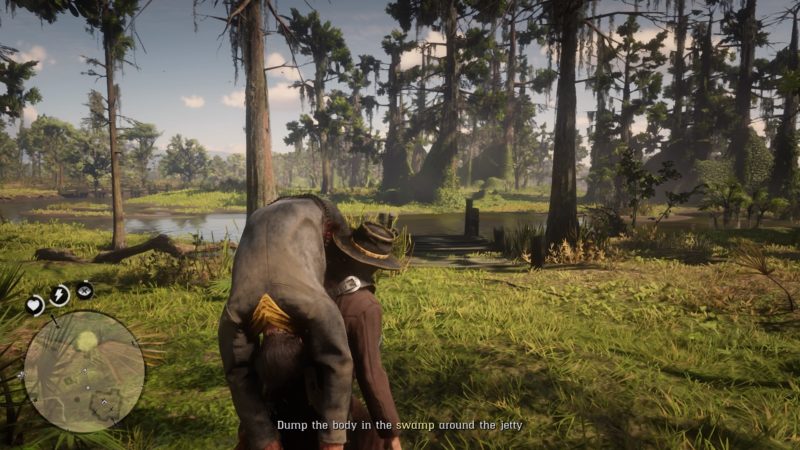 After picking up and disposing off two bodies, a cutscene will appear so you don't need to clear the rest.
During the cutscene, your gang will come in to set up camp here.
Go to Saint Denis with Dutch
Dutch will then ask you to ride with him to Saint Denis, to check out what the place is all about.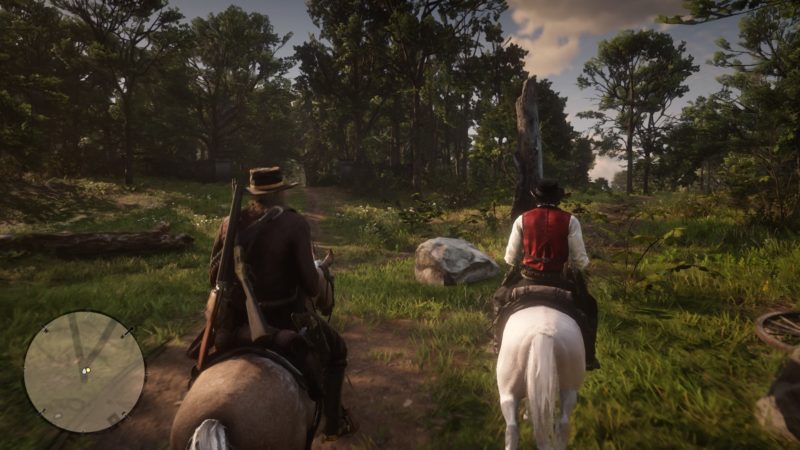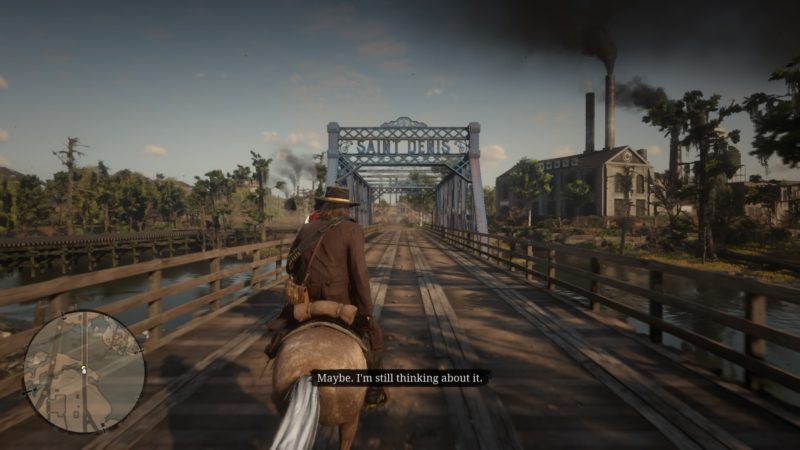 And thus Chapter 4 starts. Just ride with Dutch in the city.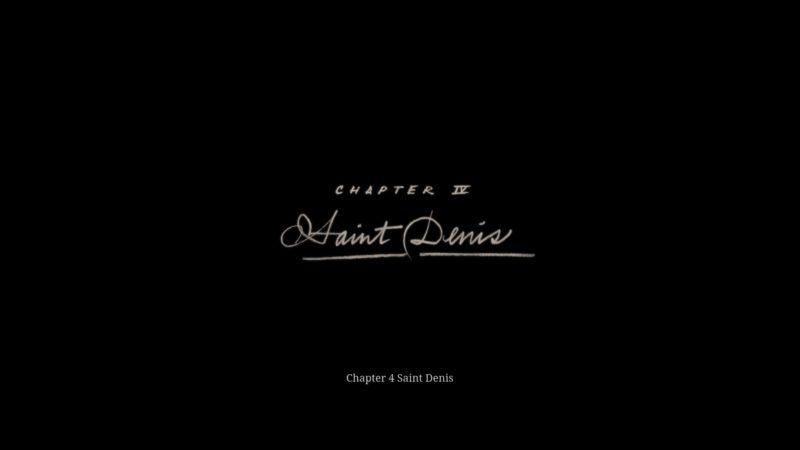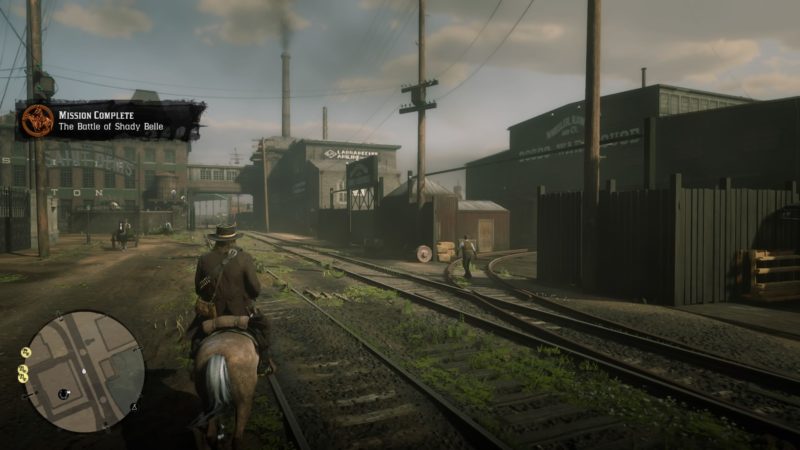 That's about it for the mission. If you wish to get a perfect score, you need to do the following:
Kill all the Lemoyne raiders in Shady Belle
Clear two bodies from Shady Belle within 1 minute 40 seconds
Complete within 11 minutes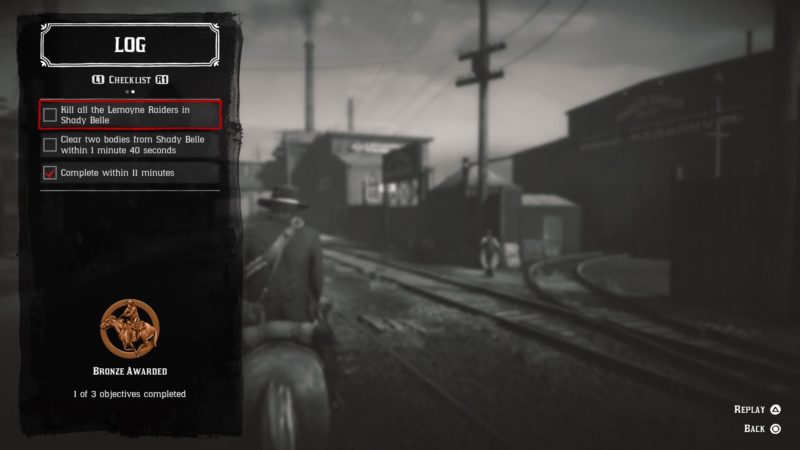 ---
Related articles:
Red Dead Redemption 2 Debt Collection – Algie Davison
The Joys Of Civilization (Walkthrough) – RDR 2
Red Dead Redemption 2: Blood Feuds, Ancient And Modern
Red Dead Redemption 2: A Short Walk In A Pretty Town
RDR 2: Friends In Very Low Places (Walkthrough)
Red Dead Redemption 2: Blessed Are The Peacemakers
RDR2: The Fine Joys Of Tobacco