The American Inferno, Burnt Out is a side mission that is available for Marston in Red Dead Redemption 2.
Your role is to meet Evelyn Miller and help him get rid of some hunters.
Here's a walkthrough of The American Inferno, Burnt Out in RDR 2.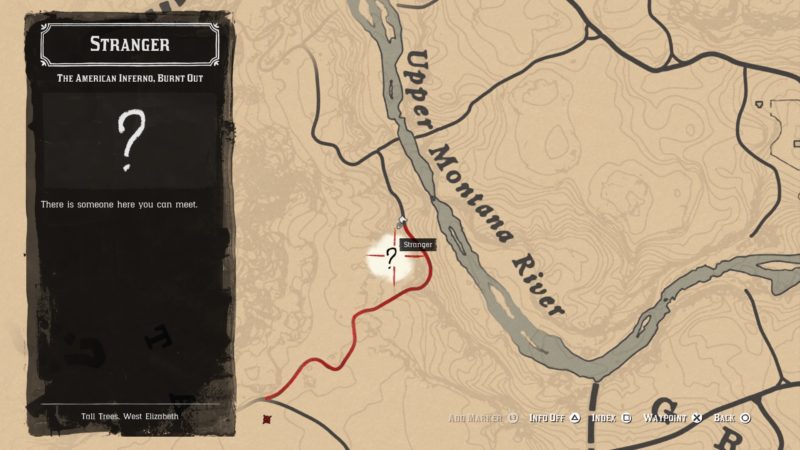 To begin the mission, go to the stranger icon in the map, just west of Upper Montana River. It's in the western area of the map, even further west than Beecher's Hope.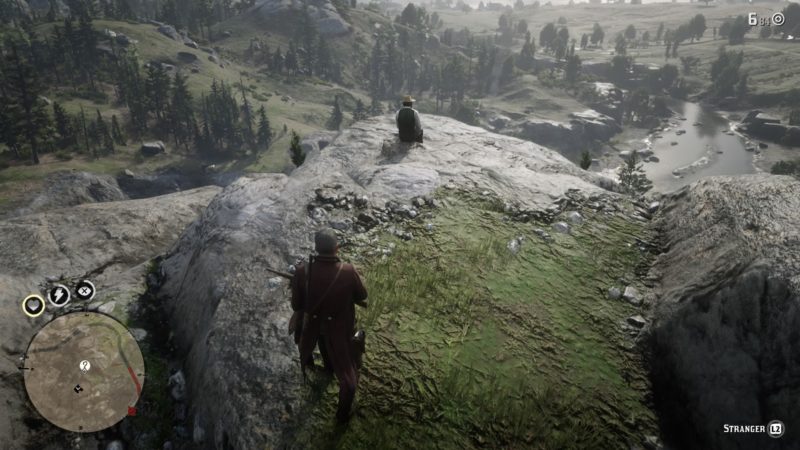 You will find this man sitting on the cliff. Talk to him.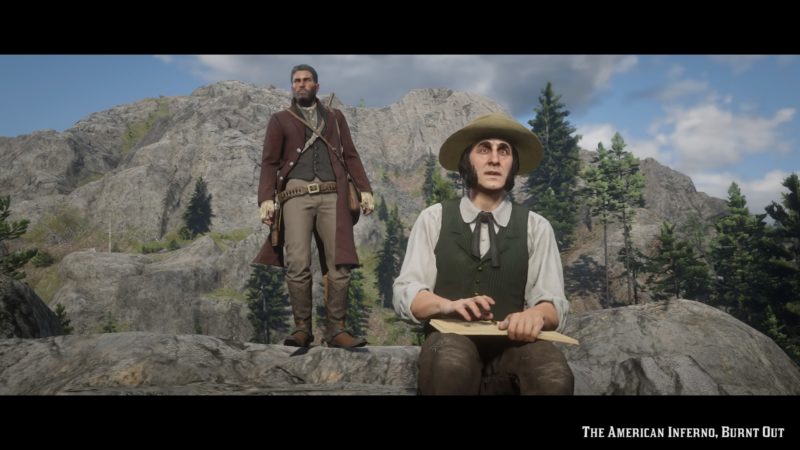 He will then introduce himself as Evelyn Miller (an author), whose name you've heard before.
The mission ends after the cutscene. As for part two, meet him at his cabin in Tall Trees.
Talk to Evelyn Miller
You can find him west of Beecher's Hope, in Tall Trees. The exact location is shown in the map below.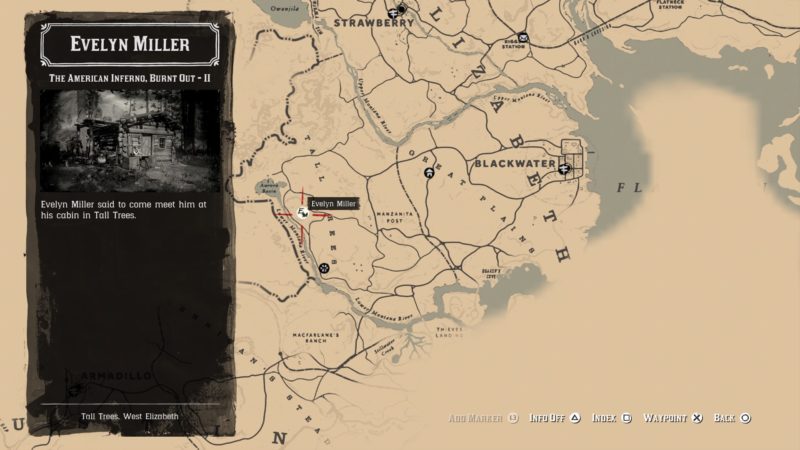 You will find him in front of the cabin. Get near him and the mission begins automatically.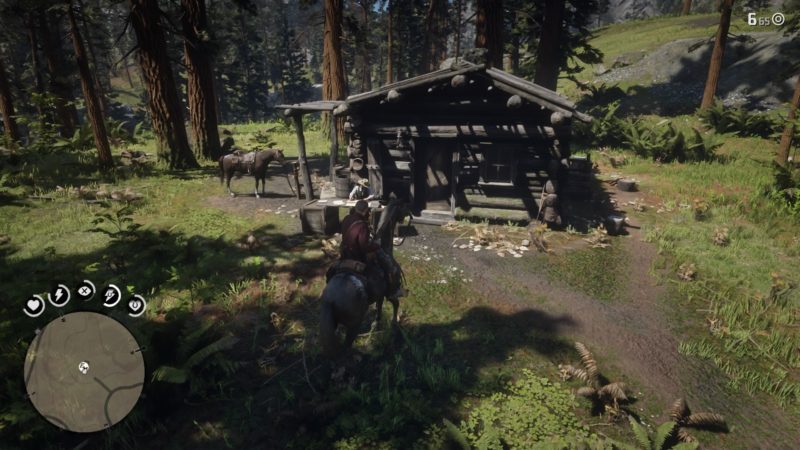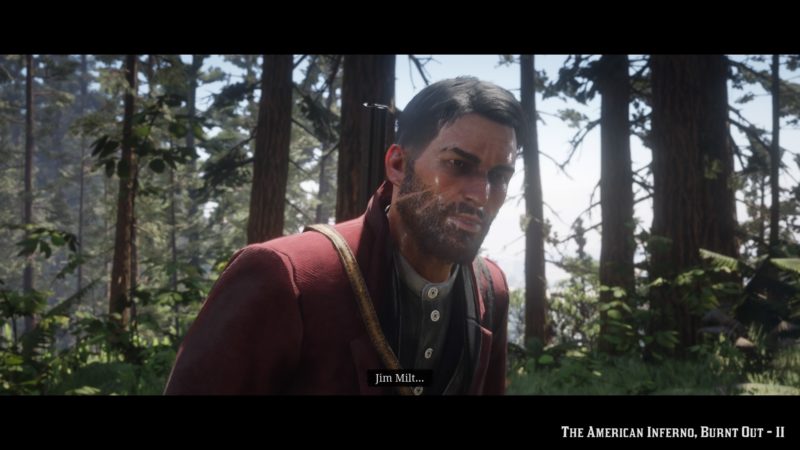 Follow Evelyn
Mount your horse and follow Evelyn Miller.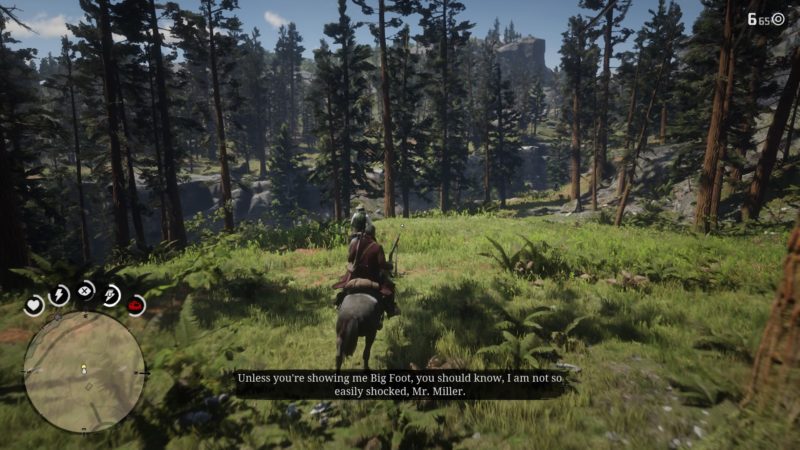 During the journey, there'll be a trapped animal. Release the animal from the trap.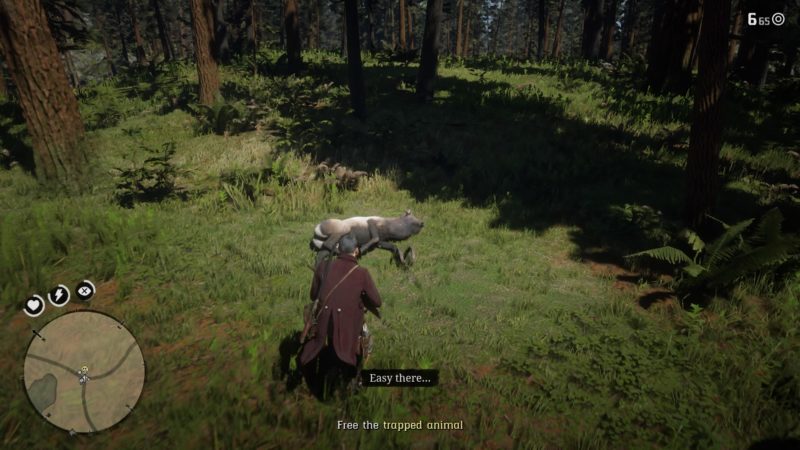 Once you're done, follow him again.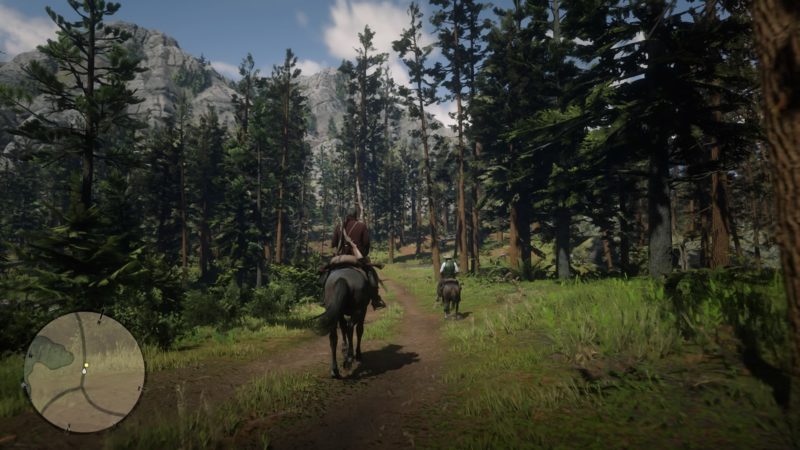 You will reach a small campsite. Evelyn will shout at the hunters for being destructive towards animals and nature in general.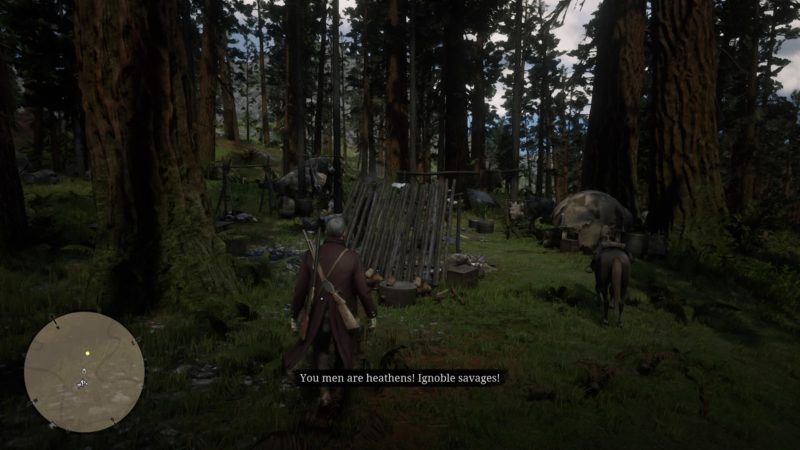 They will then start fighting with you guys. You can either fight with them using your fists, or just shoot one of them and the rest will run away.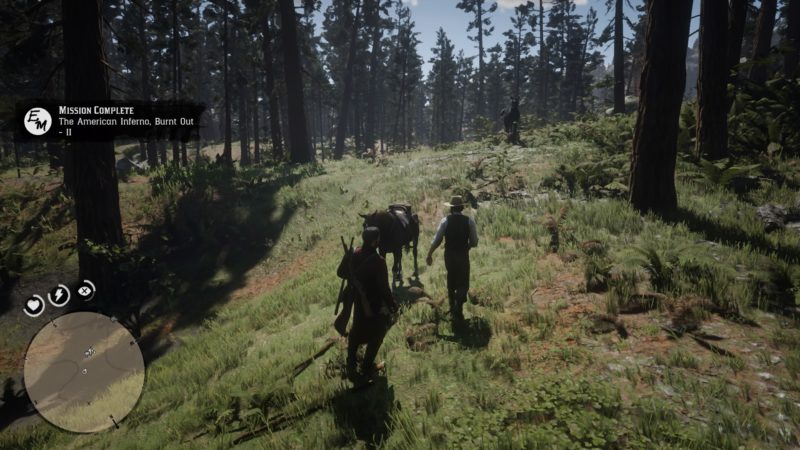 That's it for part two of the mission.
---
The American Inferno, Burnt Out Parts 3, 4 and 5
For part 3 – 5, the mission is similar, so they are combined together.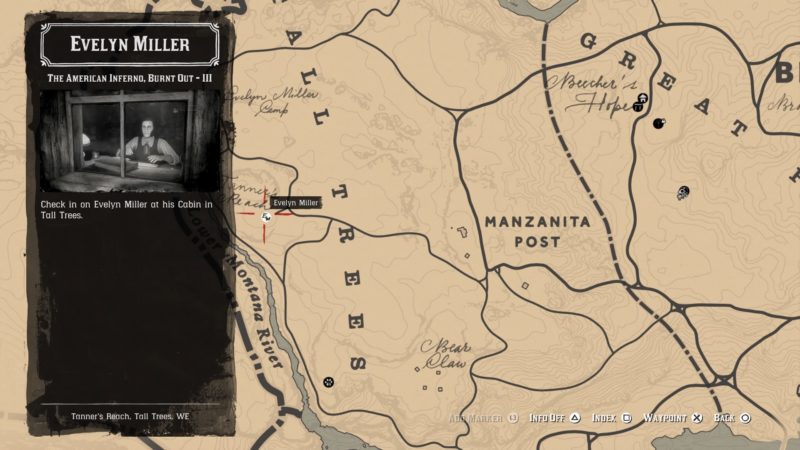 For the third part, get back to Evelyn at his cabin.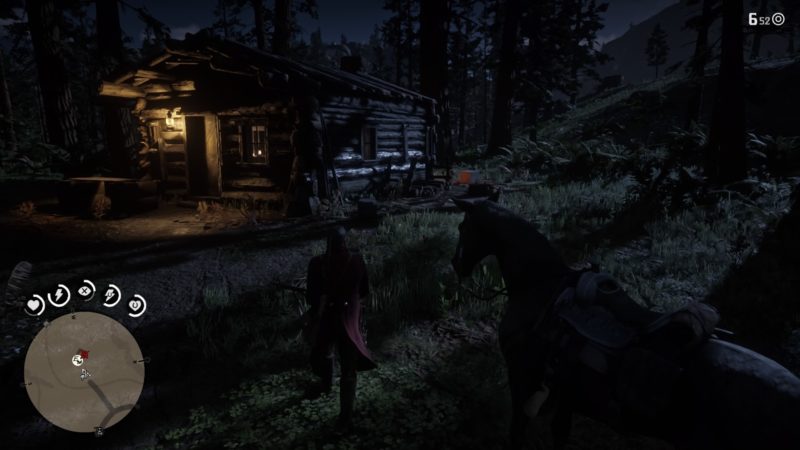 He will be busy writing his book. Leave some food in front of his door.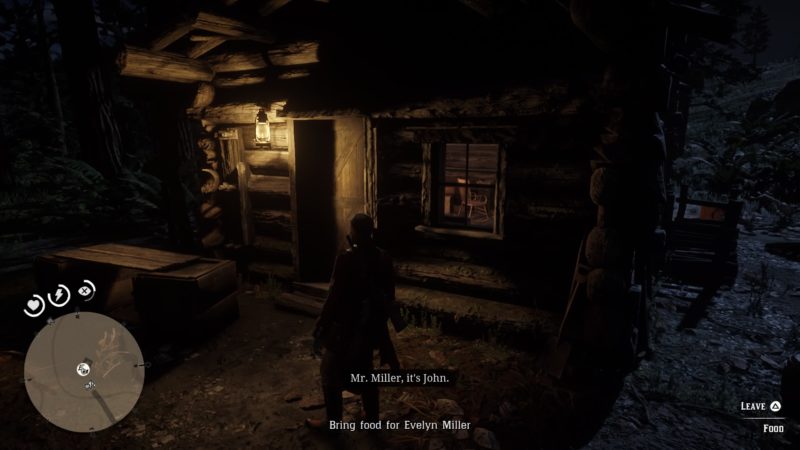 Leave the place and it takes awhile before the mission is available.
Give him a couple of days and give him more food, which is also part 4 of the mission.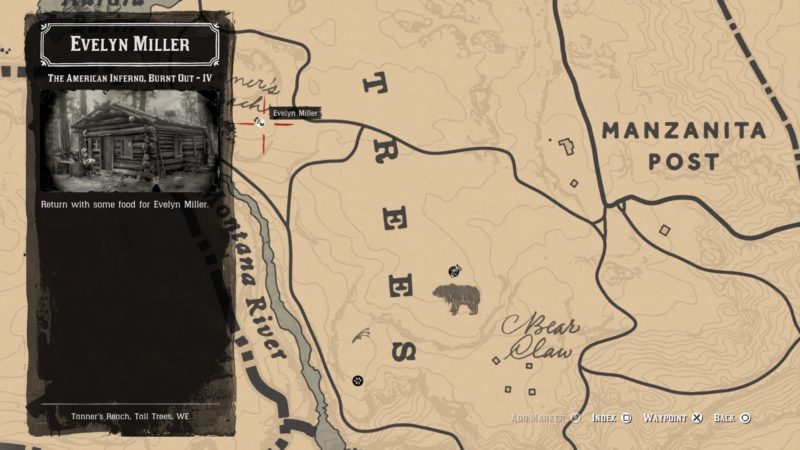 There should be a gap of a couple of days between these parts.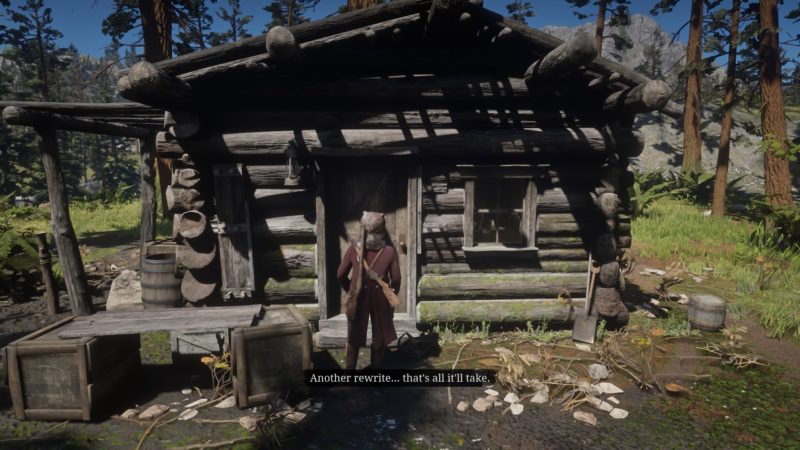 Once you're done, get back again for part 5 of the mission to leave him food.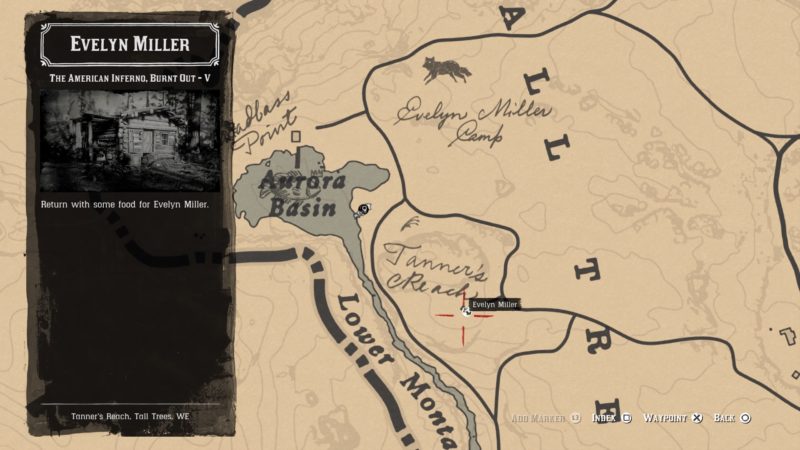 This time, he doesn't respond.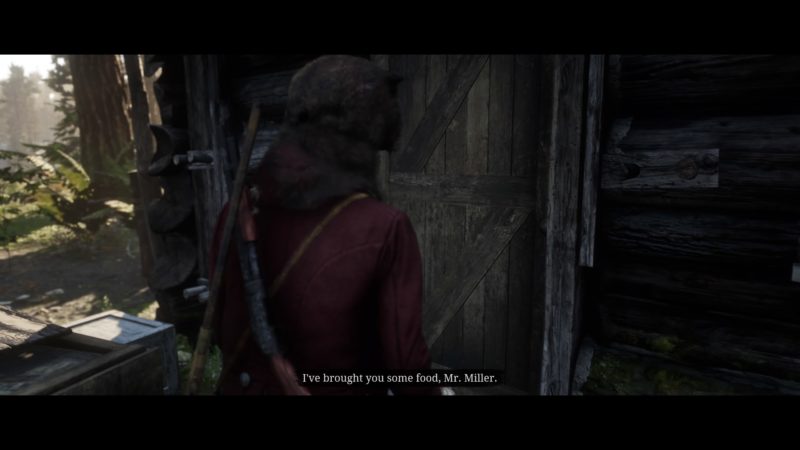 You will find him dead on his desk, with his script already written.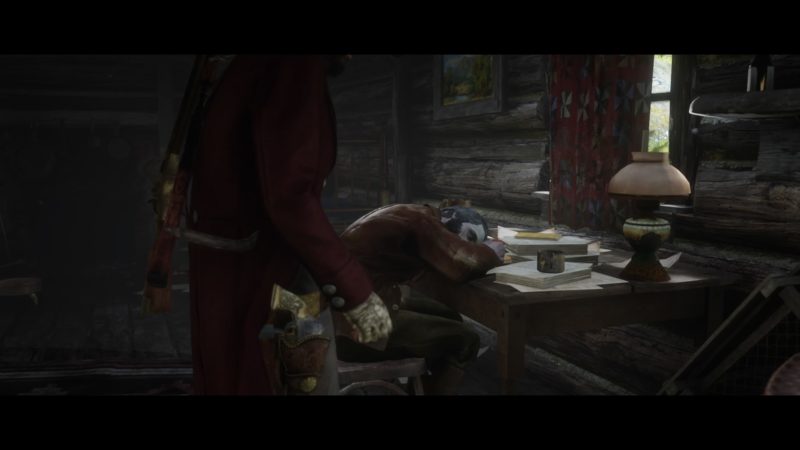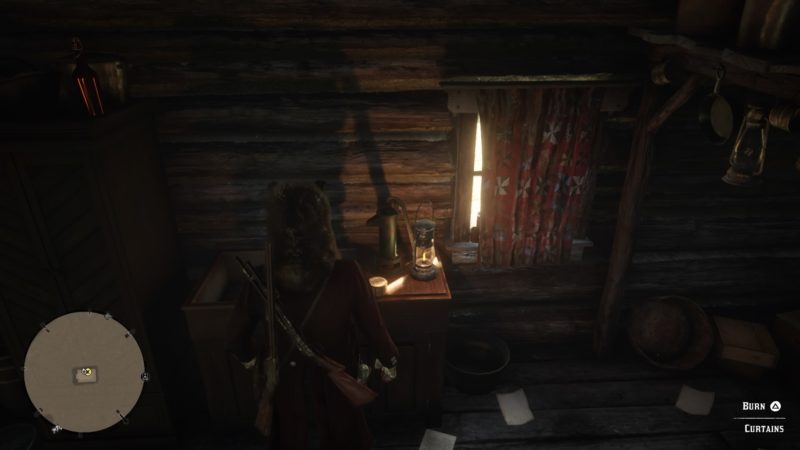 He wants to be burned as a death wish, instead of buried. In order to do so, get to the curtains and press "burn".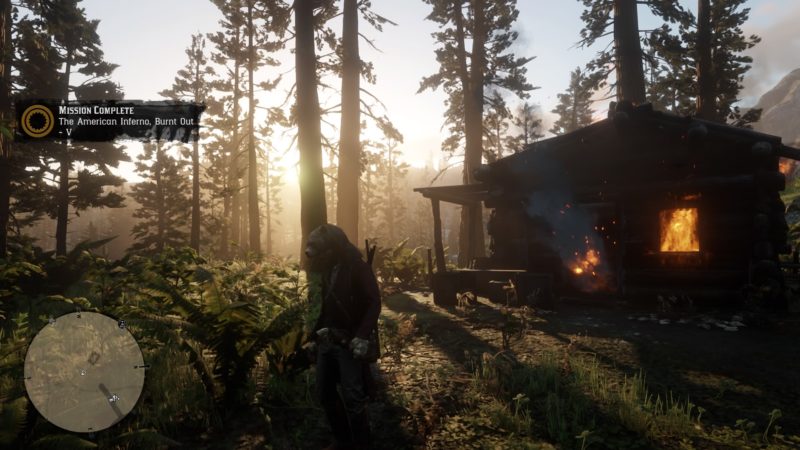 That's it for this mission. That is the end of Evelyn Miller.
---
Related articles:
How To Find The Strange Man's Cabin – Red Dead 2
Red Dead Redemption 2: Brothers And Sisters, One And All
Red Dead Redemption 2: Where To Find The Ghost Train
How To Find Bigfoot (Location) – Red Dead 2
Red Dead Redemption 2: UFO Locations (Mount Shann And Shack)