Otis Skinner is one of the leaders of the Skinner Brothers and also a bounty you can collect in Red Dead Redemption 2.
Here's a walkthrough on the bounty hunting of Otis Skinner in RDR 2.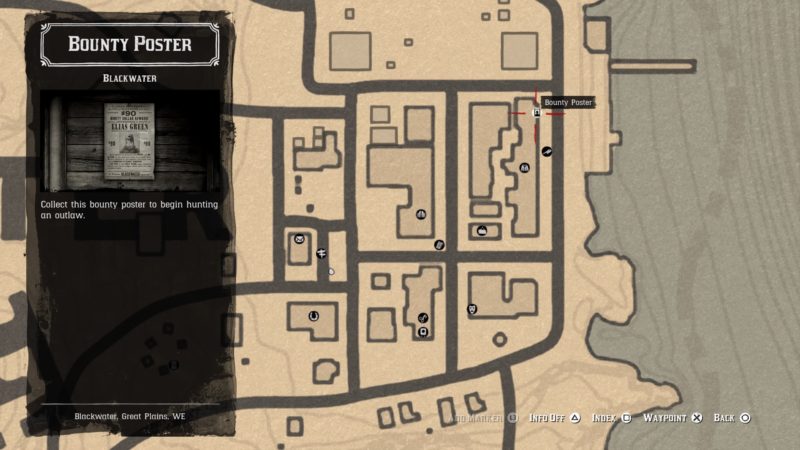 To start the mission, go to the bounty poster in the sheriff's office at Blackwater. You can see the exact location in the map above.
Prior to this, there may have been another bounty on Elias Green.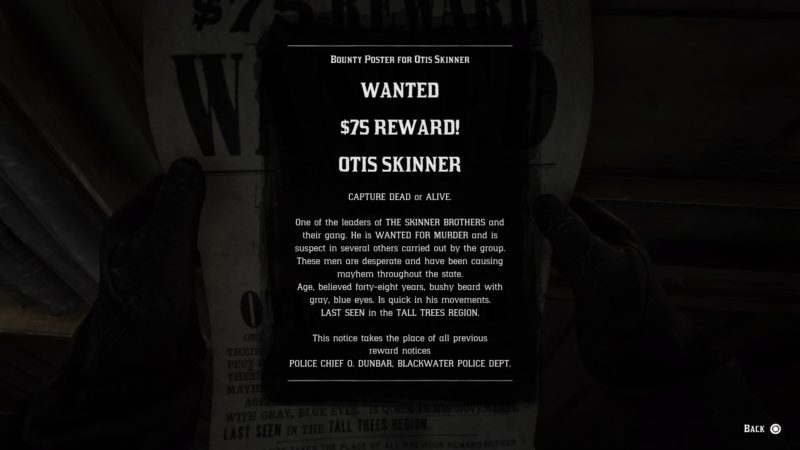 The reward for this bounty is $75, whether you catch him dead or alive.
Find Otis Skinner
Otis is one of the leaders of the Skinner Brothers. You can find him south or southwest of Manzanita Post. It's also kinda close to your house in Beecher's Hope.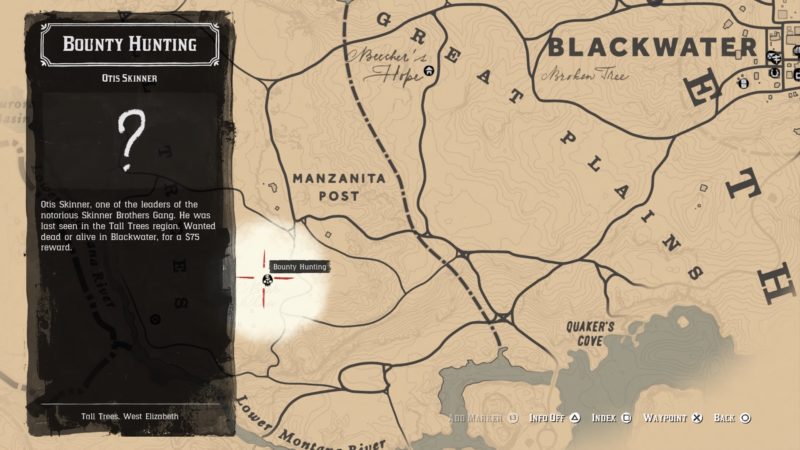 Get to the white area on the radar. You will find some dead people on the way.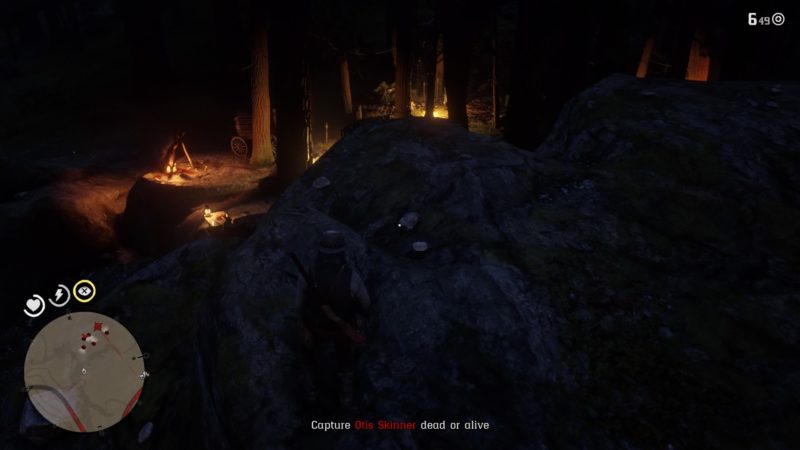 Nearby, there should be a camp filled with the Skinner Brothers. Kill all of them to make the job easy.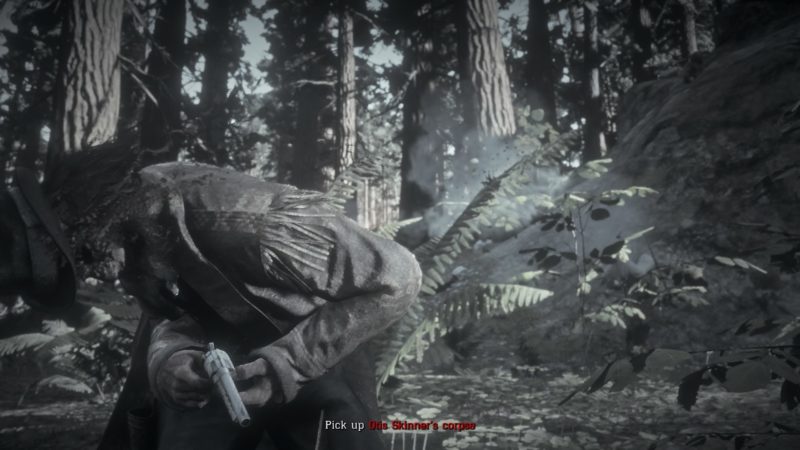 I personally killed Otis Skinner since he's easier to manage if he's dead.
Return to the Blackwater Jail
Pick up his body and stow on your horse. Ride back to Blackwater.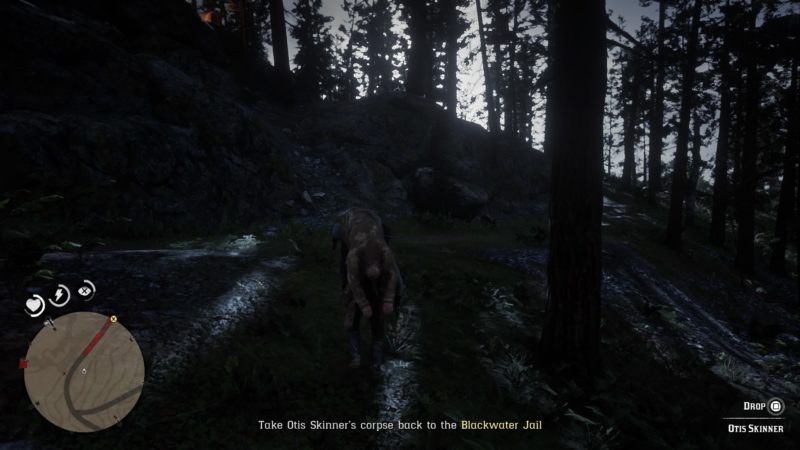 The exact location is shown in the map below.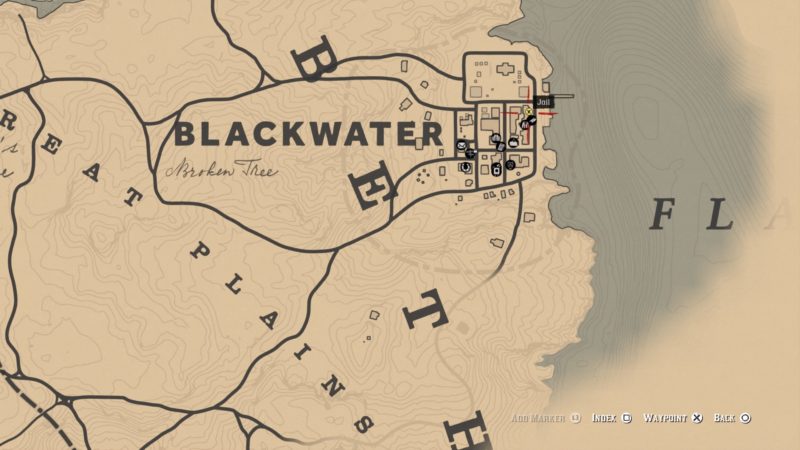 You may encounter some of the Skinner Brothers on the way there. Just shoot them down.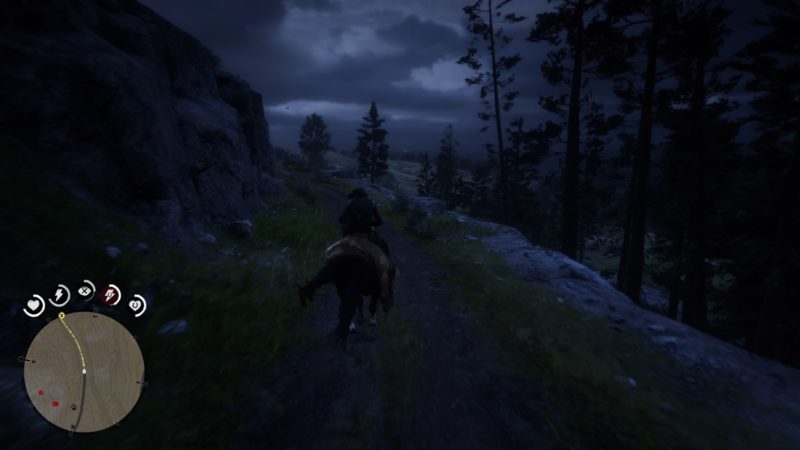 Once you're back to the jail, bring his body to show to the sheriff. He will ask you to dump the body outside.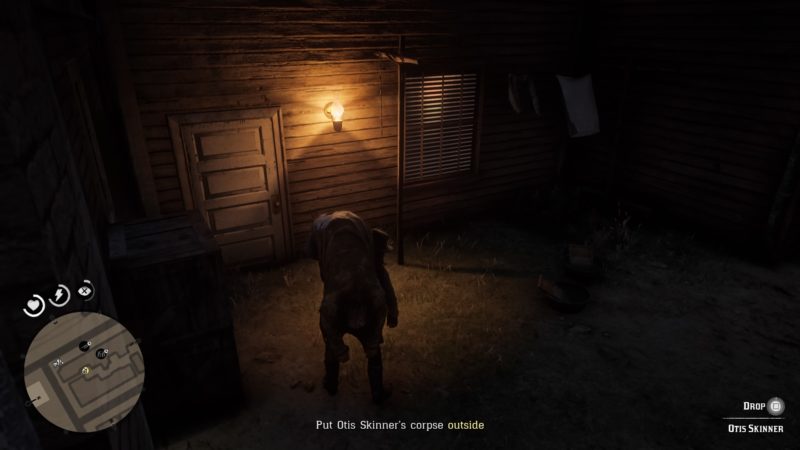 Get back to the office to claim your money.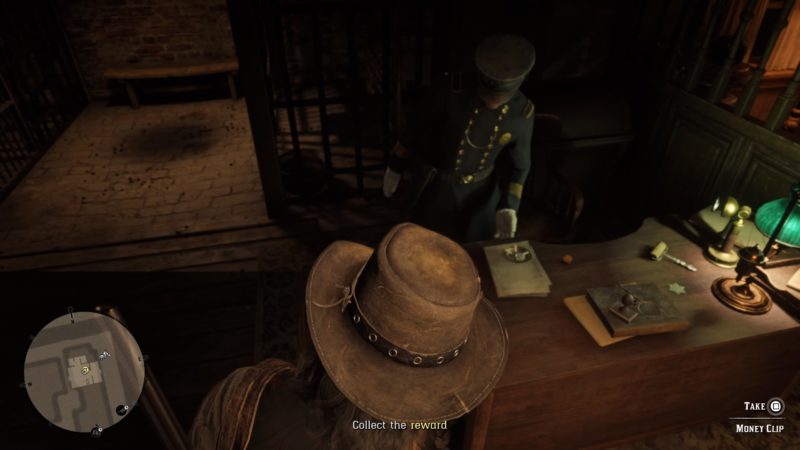 And that's it for the mission.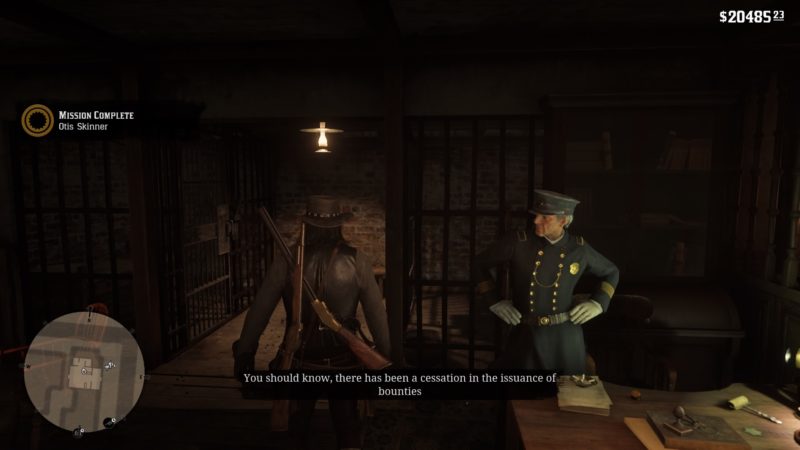 There may no longer be any bounties in Blackwater based on what the sheriff has said.
---
Related articles:
Red Dead Redemption 2: The Fine Art Of Conversation Walkthrough
Goodbye, Dear Friend (Walkthrough) – Red Dead 2
Red Dead Redemption 2 Bounty Hunting: Ellie Anne Swan
Red Dead Redemption 2 Bounty Hunting: Lindsey Wofford
RDR 2: Idealism And Pragmatism For Beginners (Part 1)
Red Dead Redemption 2: American Venom (Walkthrough)
RDR 2: The Noblest Of Men, And A Woman