Joshua Brown is a fugitive who has a bounty on his head. You can find his poster in the sheriff's office at Strawberry town.
Here's a walkthrough on collecting the bounty of Joshua Brown in Red Dead Redemption 2.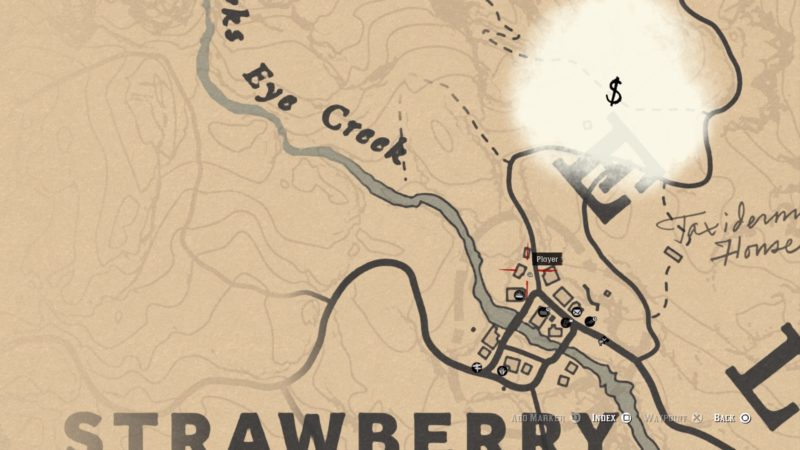 To start this bounty hunting, go to the sheriff's office at Strawberry. His location is shown in the map above (marked by the cursor).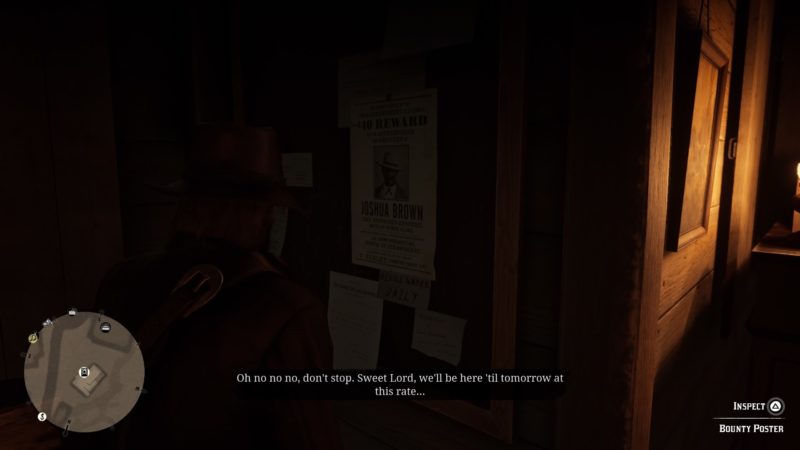 Just go to the poster and press inspect.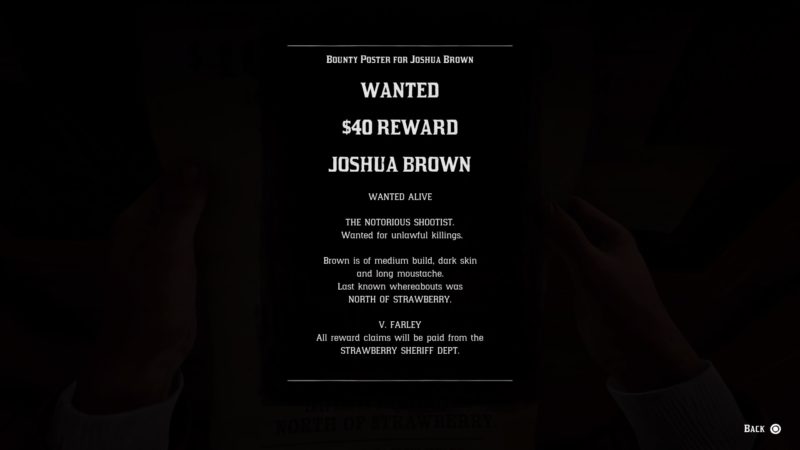 You will see that he has a bounty of $40 and you can find his exact location in the map below. He's just northwest of Strawberry.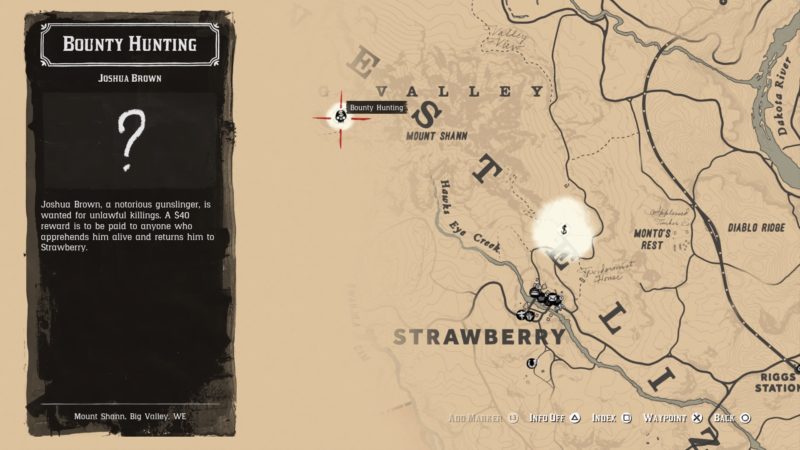 Find Joshua Brown
It may take awhile for you to find him. He is actually inside sort of a cave or hideout. Just go around the hilly and rocky area to find his location.
You can take a look at my radar in the screenshot below to guess his location.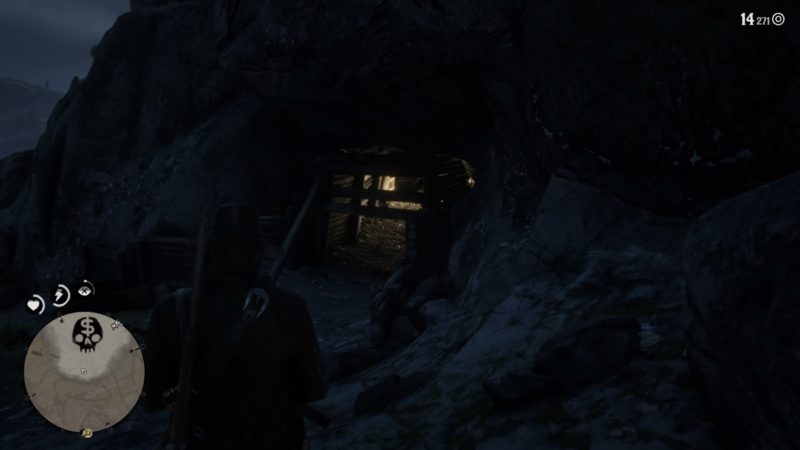 Enter inside and look around. A cutscene will load and Joshua Brown will appear.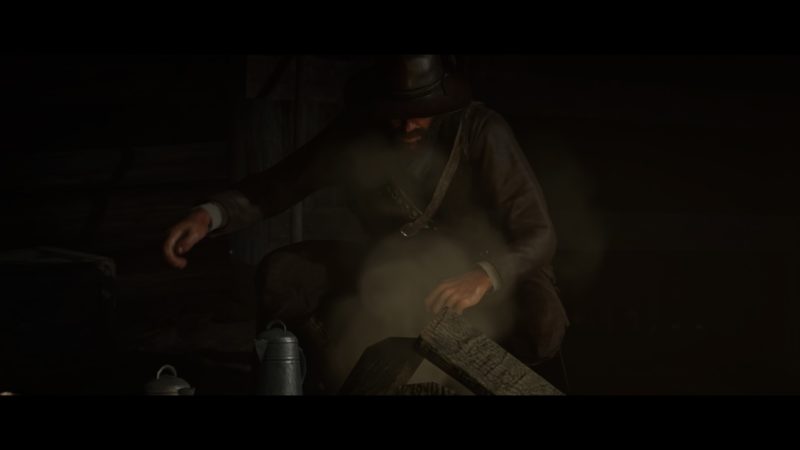 Before he can kill you, use your dead eye skill (R2) and shoot his arm that's carrying the gun. If you're too late, you will die.
That said, you can keep restarting at this checkpoint.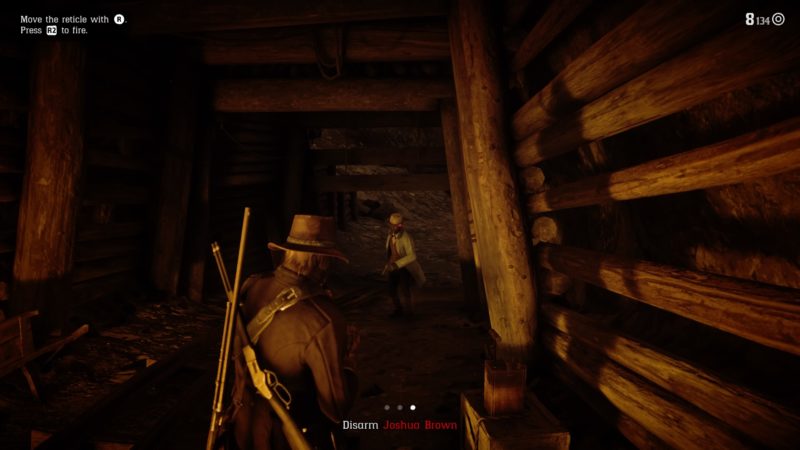 After disarming him, he will run off. Use your lasso to capture him. Don't kill him as you need him alive.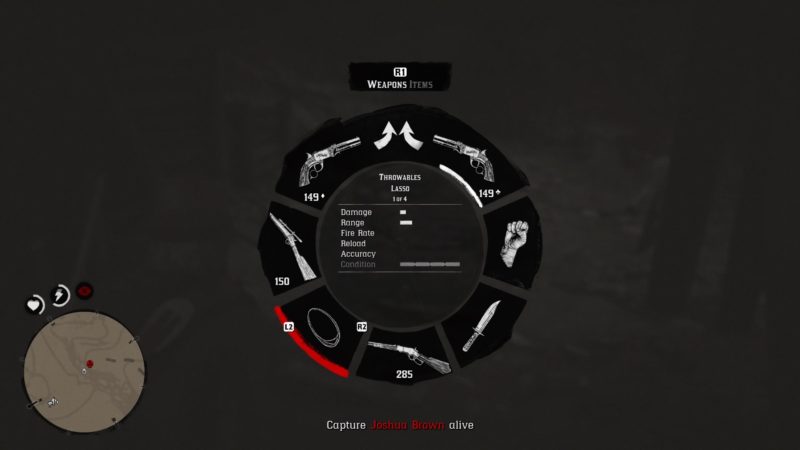 Once lasso-ed, tie him up and bring him to your horse.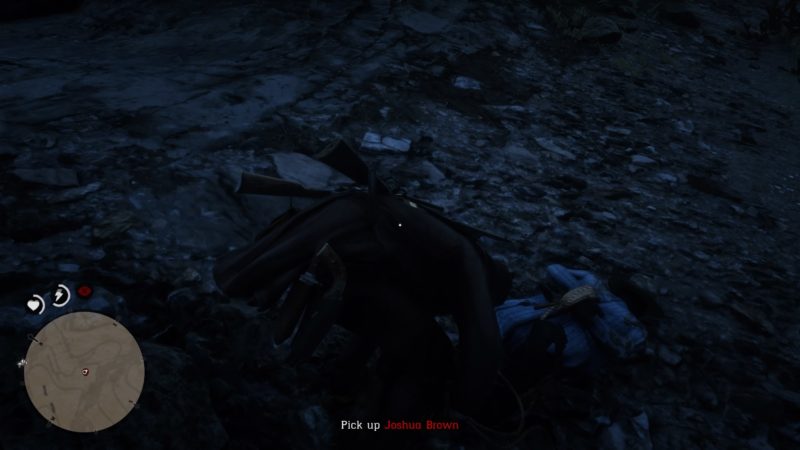 Return Joshua Brown to Strawberry
Stow him on your horse and ride back to the sheriff's place at Strawberry.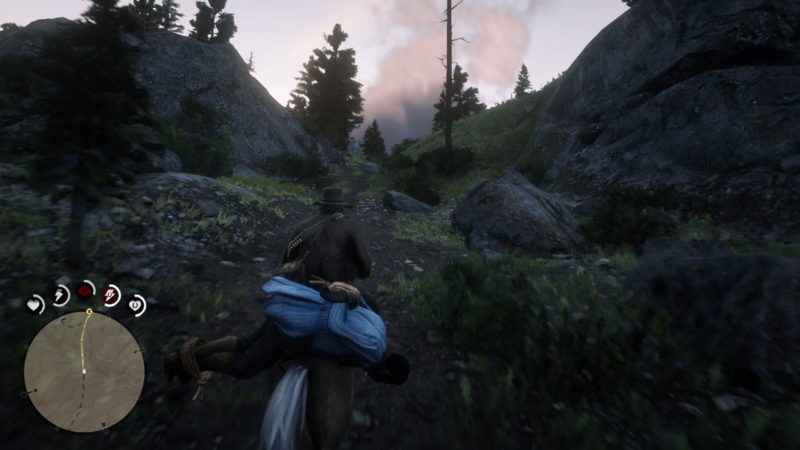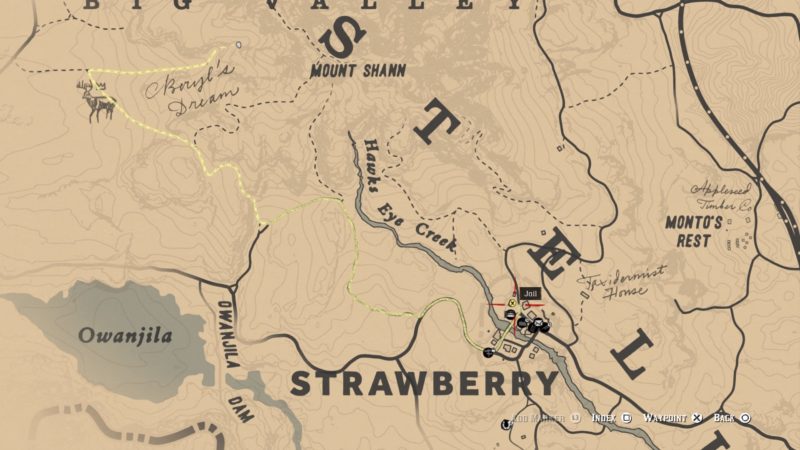 Once you're in the building, go downstairs to find the cells. Put him down there.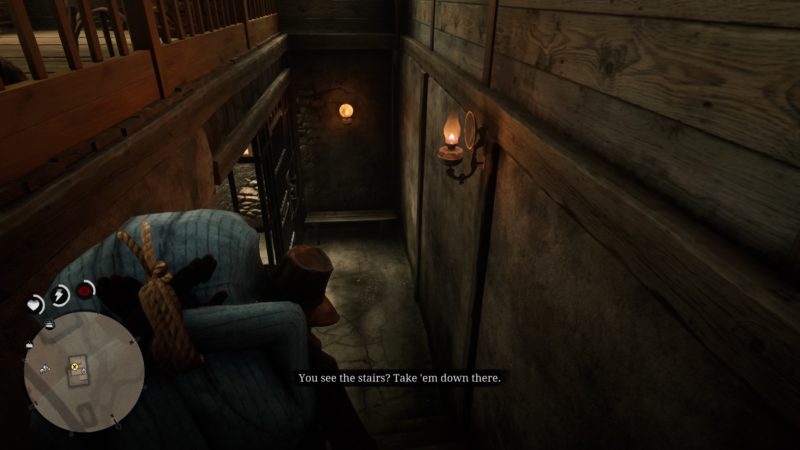 And that's it. You will earn $40 for the bounty on his head.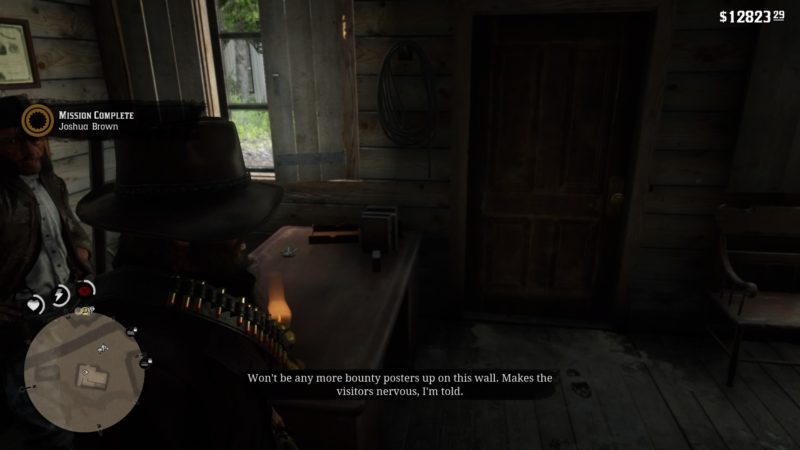 Hopefully this walkthrough has been helpful.
---
Related articles:
A Fine Night Of Debauchery Walkthrough – RDR 2
Red Dead Redemption 2: The Gilded Cage
Red Dead Redemption 2 Gunslinger Mission – Black Belle
Help A Brother Out (Walkthrough) – RDR 2
Red Dead Redemption 2: American Distillation
RDR 2: An American Pastoral Scene (Walkthrough)
Red Dead Redemption 2: The New South
Red Dead Redemption 2: A Strange Kindness (Walkthrough)