Horse Flesh For Dinner is a mission in Red Dead Redemption 2 given by John Marston.
Your role is to find John at the Grays' place to learn something about Braithwaite's prize horses.
Here's a walkthrough of Horse Flesh For Dinner in RDR 2.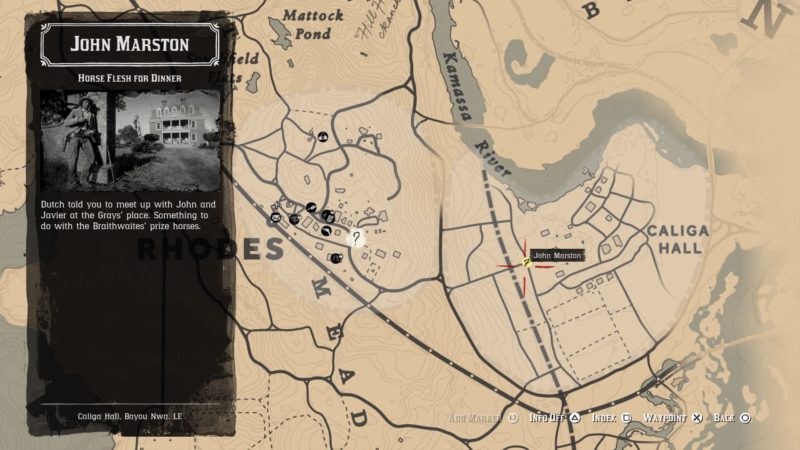 Talk to Marston who's waiting at Grays' place. It's in Caliga Hall and the supposed location is shown above.
Find John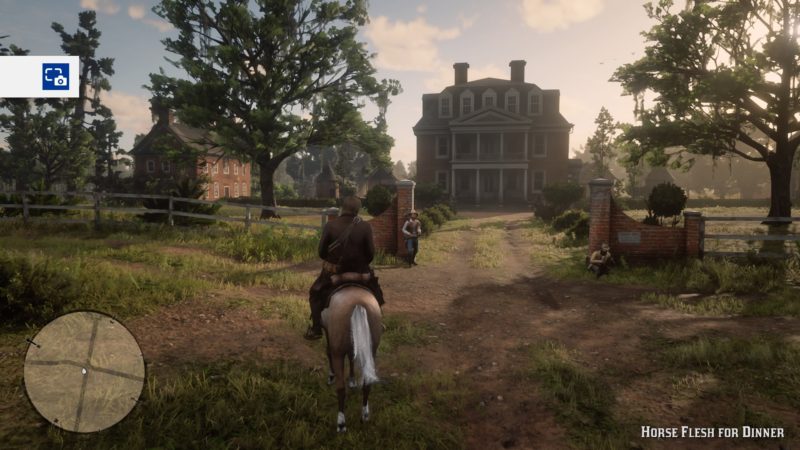 Talk to the guard and he will tell you that they are at the stable. Go to the Caliga Hall stable. The exact location is shown in the map below.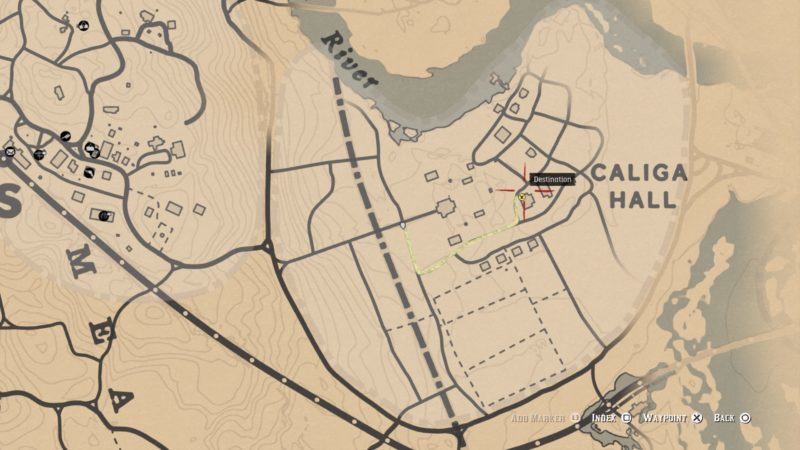 You will see them talking to Mr. Gray.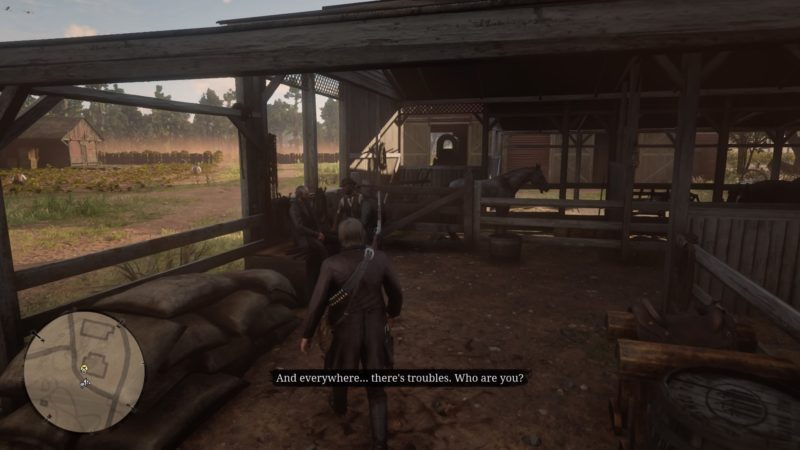 Go to the Braithwaite stable
Follow John as he will use another route to get to the Braithwaite farm.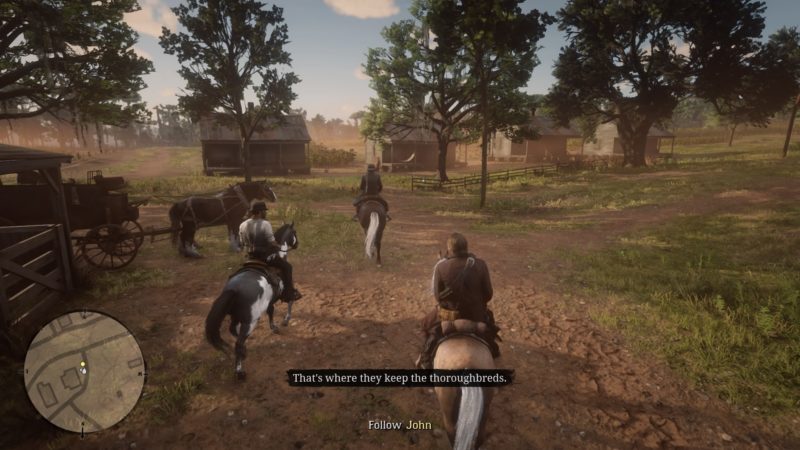 On the way you will meet a guard at the other entrance of the farm. John will talk to him and he will let you guys through.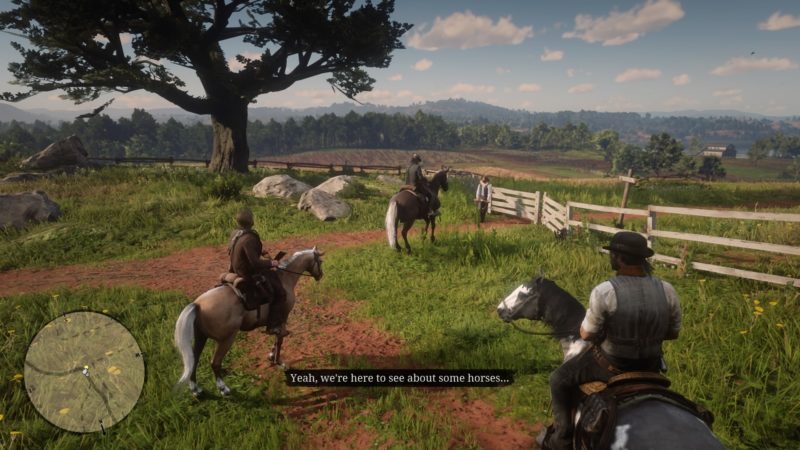 Keep following your gang until you guys reach the high quality horses. Hitch your horse outside the fence.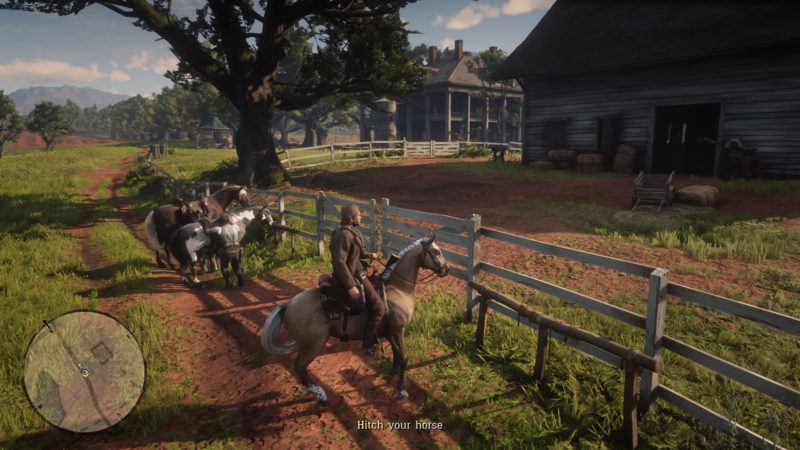 Talk to the guy who manages the stable and he will show you their collection of horses.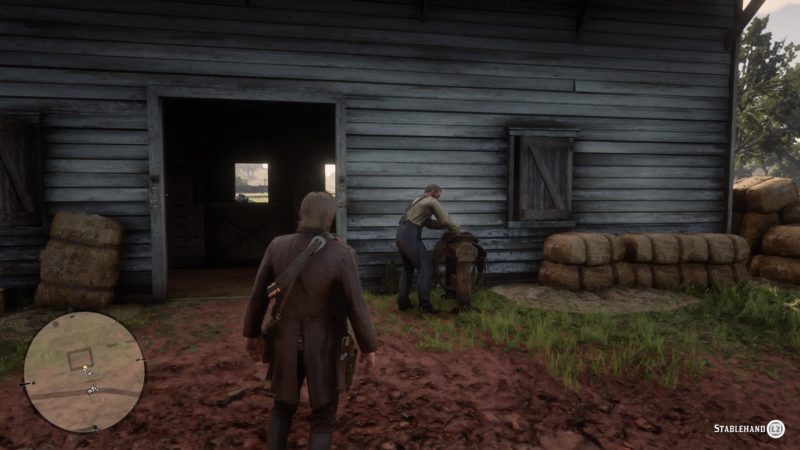 While he's talking about the horses, stealth skill the stablehand. If you fail to do so, your buddy will do it for you.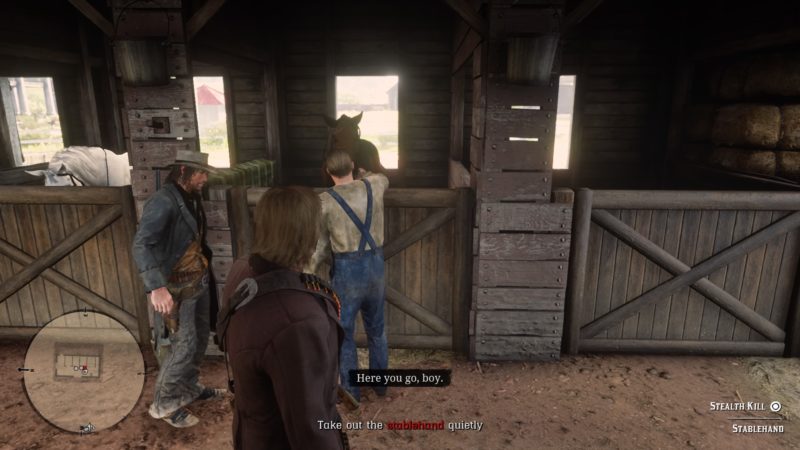 Escape the stable
As the guy is dead, you will take the horse in the middle. Lead it out.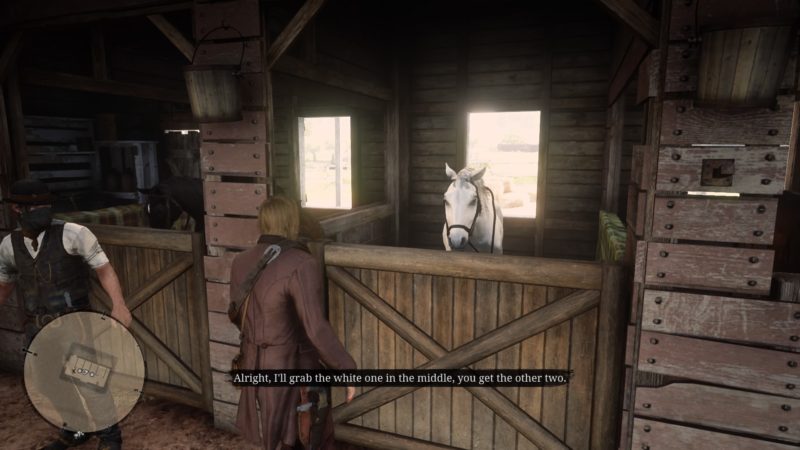 You guys will be discovered and you have to take your horse and leave quickly.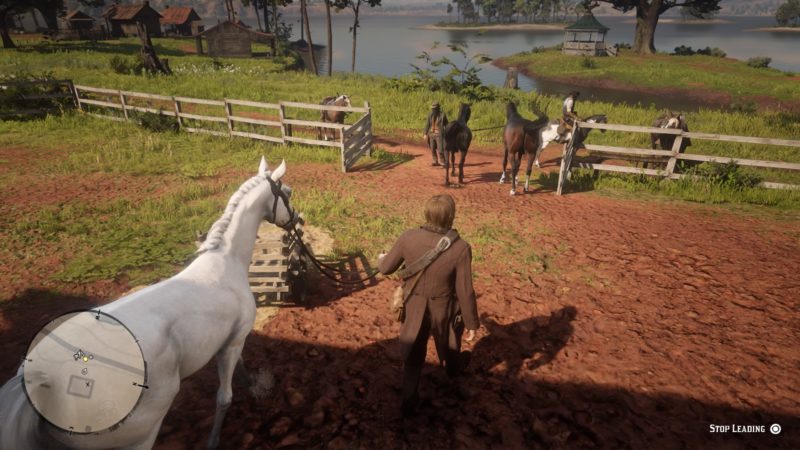 I can't remember exactly but John or Javier will grab all three of the horses through his lasso so you don't have to.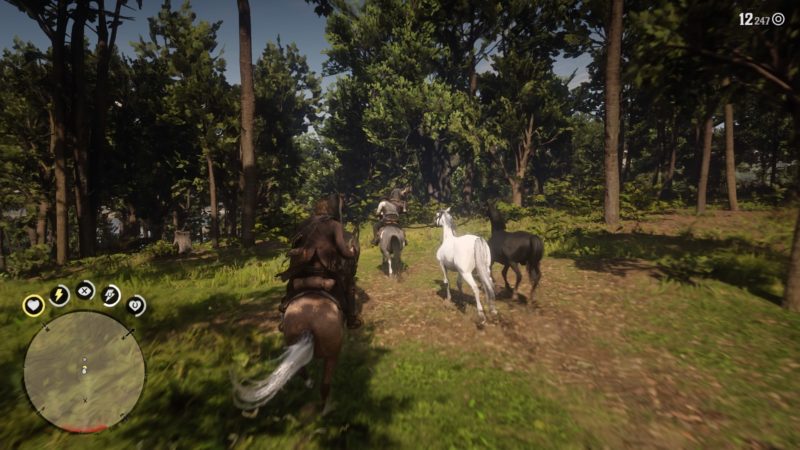 During the run, one of the horses will escape. You have to chase after the horse and lasso it when you get a close distance to it.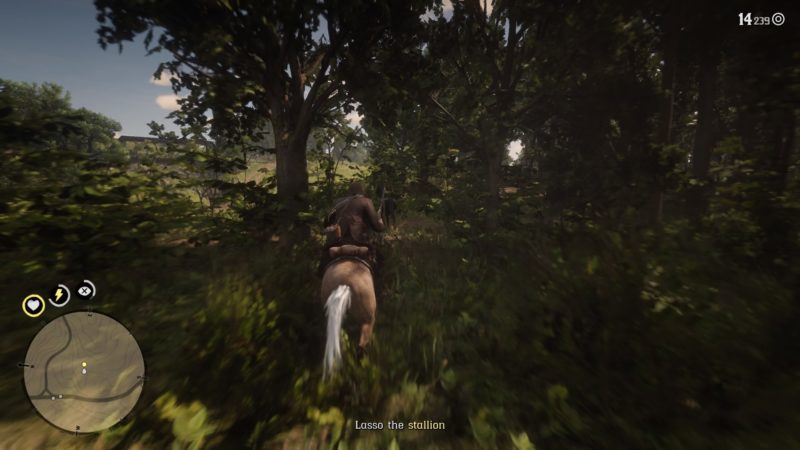 Once you've lasso-ed the stallion, you no longer need to hold L2. It will automatically follow you.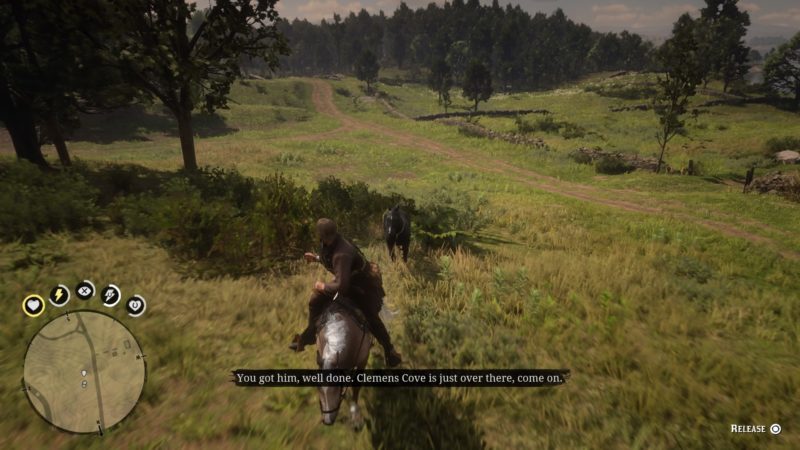 Keep riding with your gang to Clemens Cove. Talk to the guy there to sell the stallions.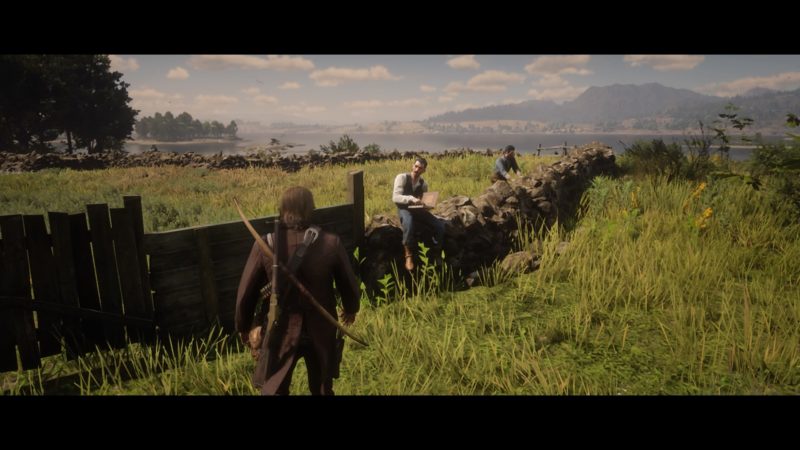 He will only pay about $650 for all three stallions instead of the $5000 each as mentioned by Mr. Gray.
And that's it. The mission completes here.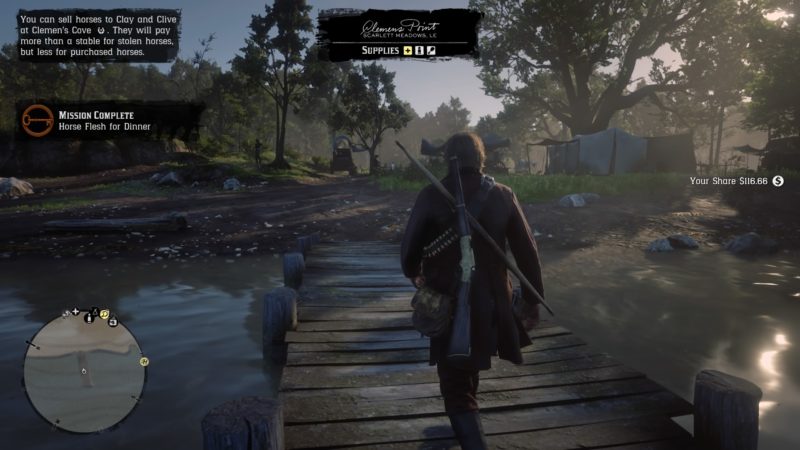 Mission Objectives:
Kill the stablehand showing you the horses
Catch the stallion within 10 seconds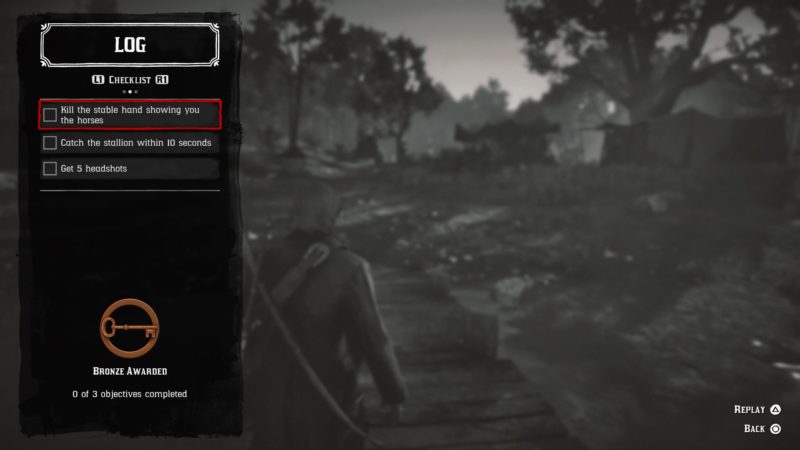 ---
Related articles:
Red Dead Redemption 2: The Battle Of Shady Belle
RDR2: Blessed Are The Peacemakers
Red Dead Redemption 2: The Fine Joys Of Tobacco
Red Dead Redemption 2: Sodom? Back To Gomorrah
RDR 2: Advertising, The New American Art II
Red Dead Redemption 2: An Honest Mistake (Walkthrough)
RDR 2: Preaching Forgiveness As He Went (Walkthrough)
Red Dead Redemption 2: The Course Of True Love (All Chapters)