The last mission in Chapter 6 of Red Dead Redemption 2 is suitably named as "Red Dead Redemption".
It's quite a lengthy mission which involves rescuing Abigail with Sadie, and also ending it once and for all with Dutch and the gang.
Here's a walkthrough of the last mission in Chapter 6 of RDR 2.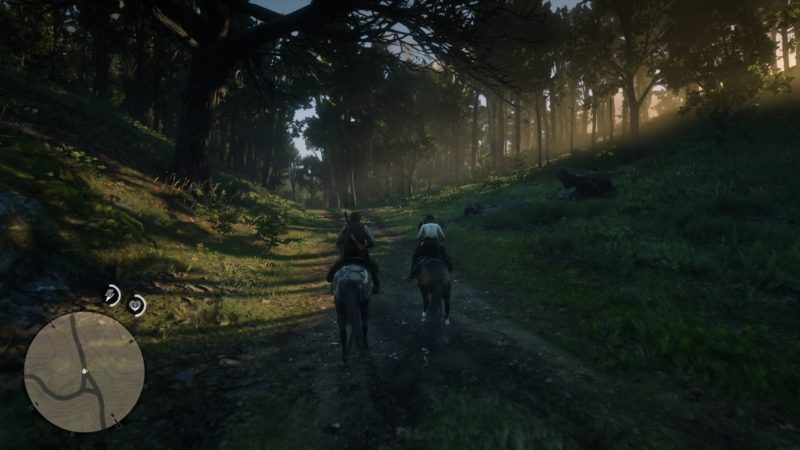 The mission starts automatically after Our Best Selves.
Sadie and Arthur rides to rescue Abigail from the Pinkertons at Van Horn Trading Post.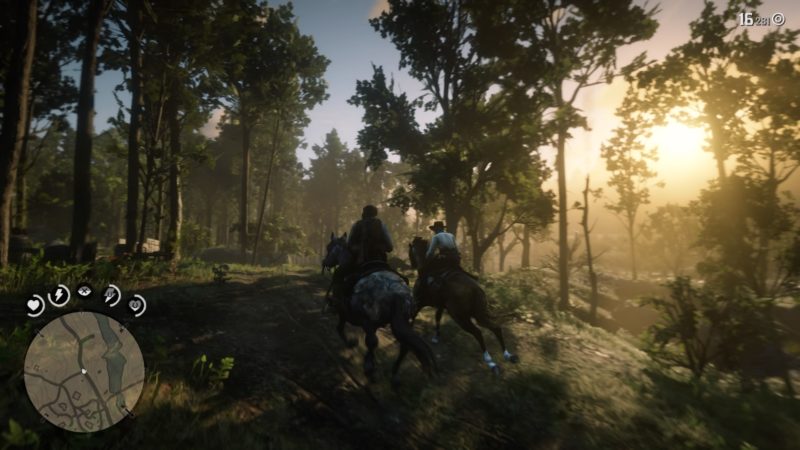 Keep going until you reach the town. Sadie will go and rescue Abigail while you have to get to the top of the lighthouse to cover her.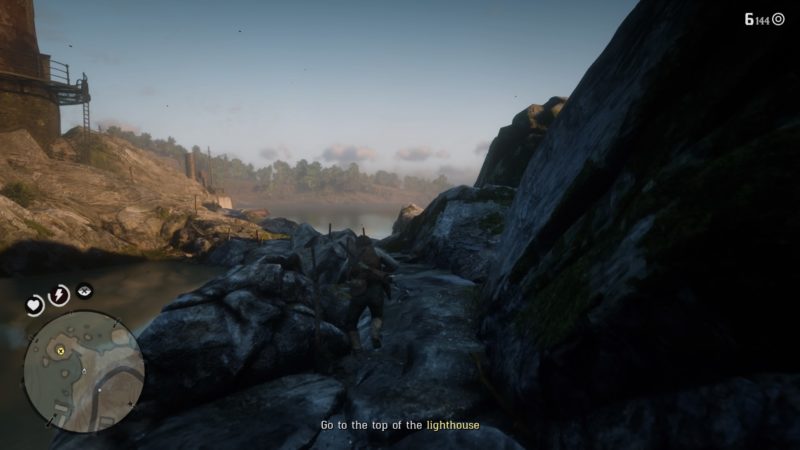 Protect Sadie
Use the sniper rifle and shoot from the top of the lighthouse.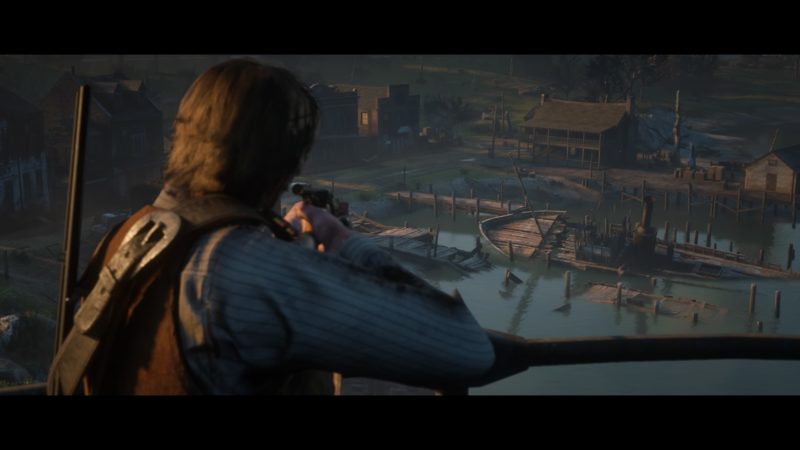 Eliminate the Pinkertons who are in Sadie's way. Allow her to go all the way to the Trading Post building.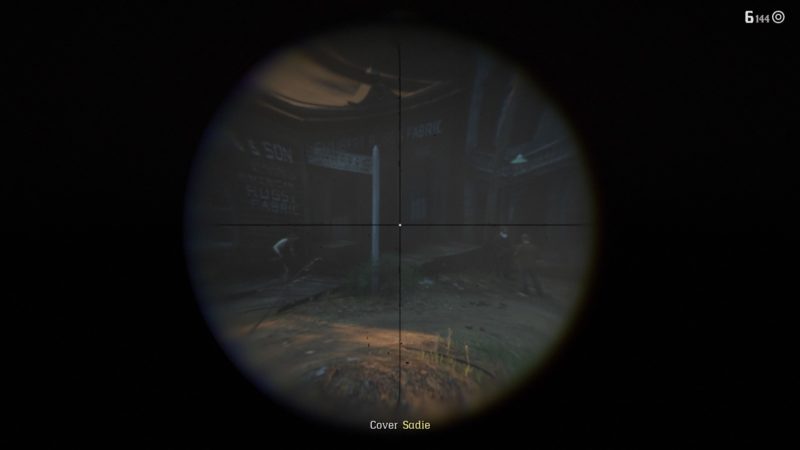 Shoot everyone on the way.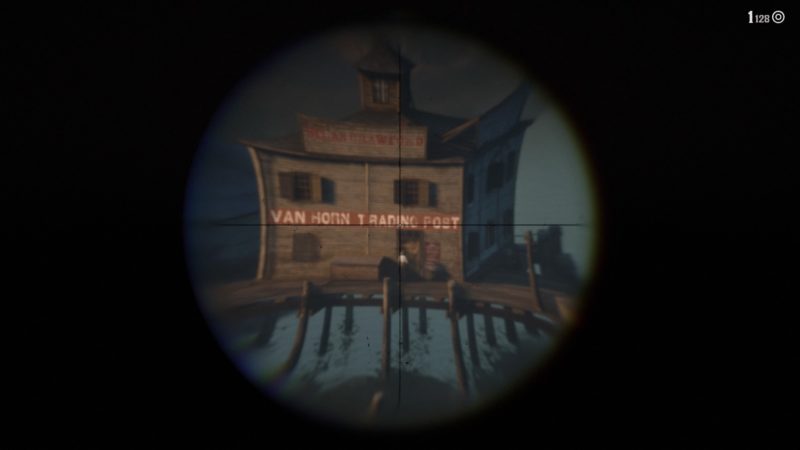 After she enters, she'll be caught. You have to go down to personally rescue her.
Kill the Pinkertons
As you get down, more Pinkertons will come out. Shoot everyone who is obstructing you.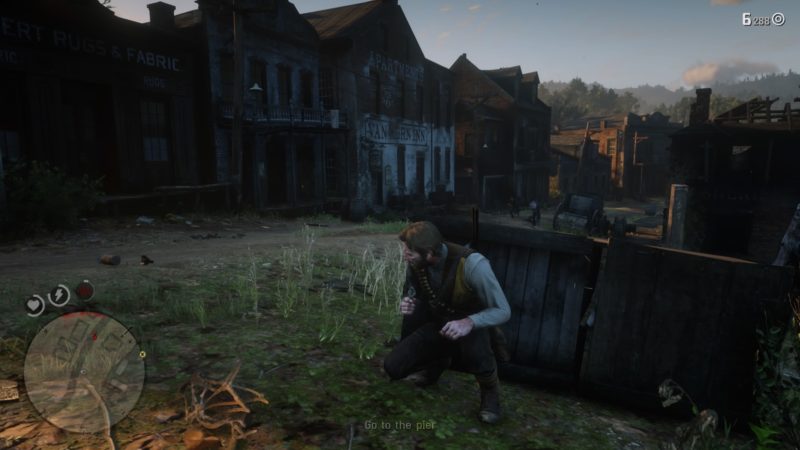 There'll be plenty to kill.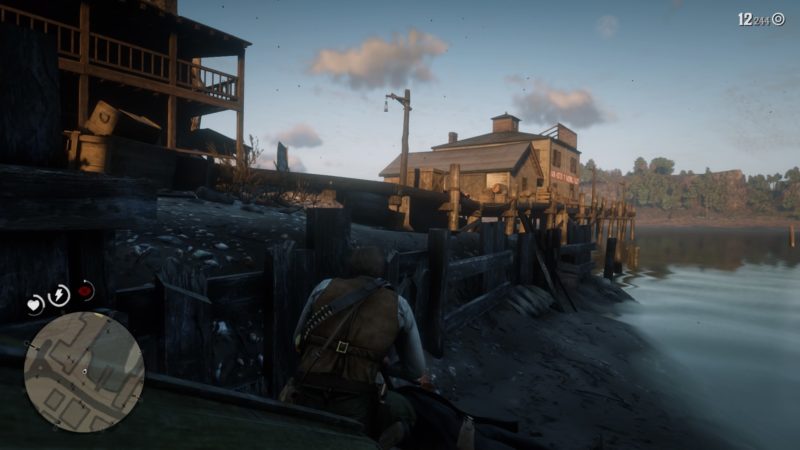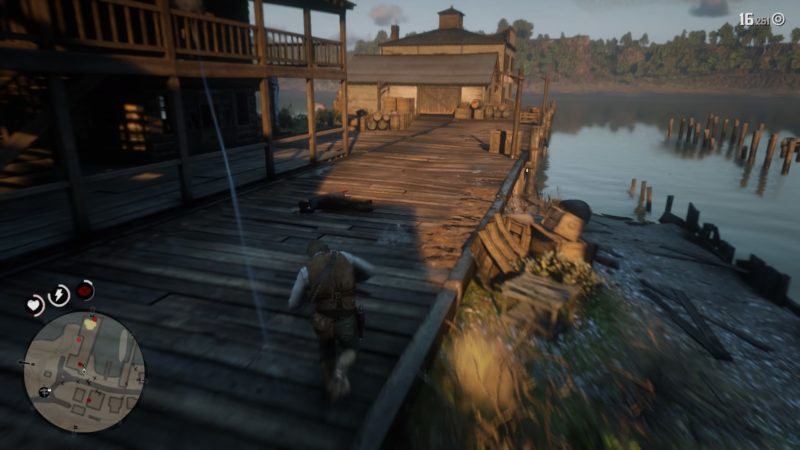 Keep going until you reach the door where Sadie entered.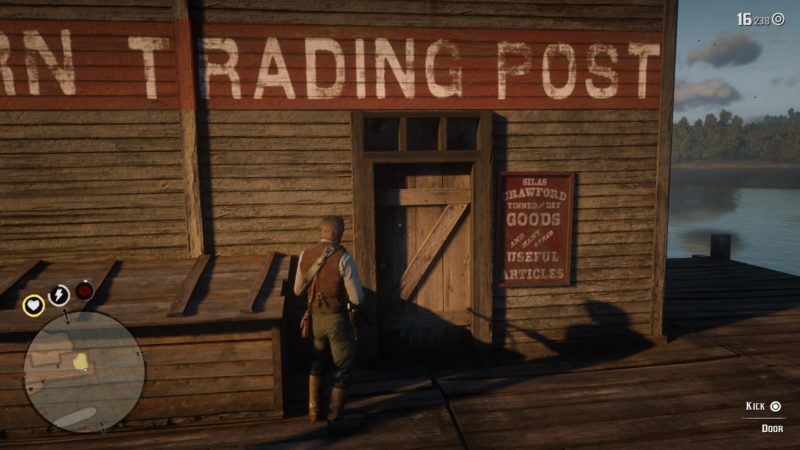 As you kick the door, there'll be a few men inside. Use dead eye and kill all of them.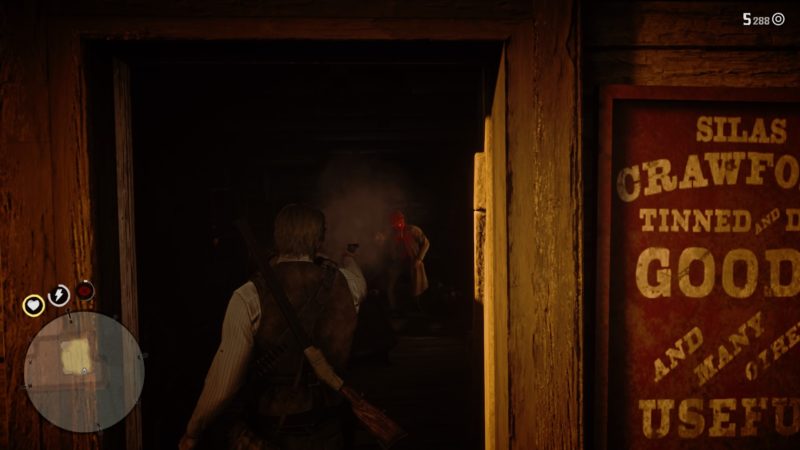 During the cutscene where Arthur is rescuing Sadie, agent Milton will appear.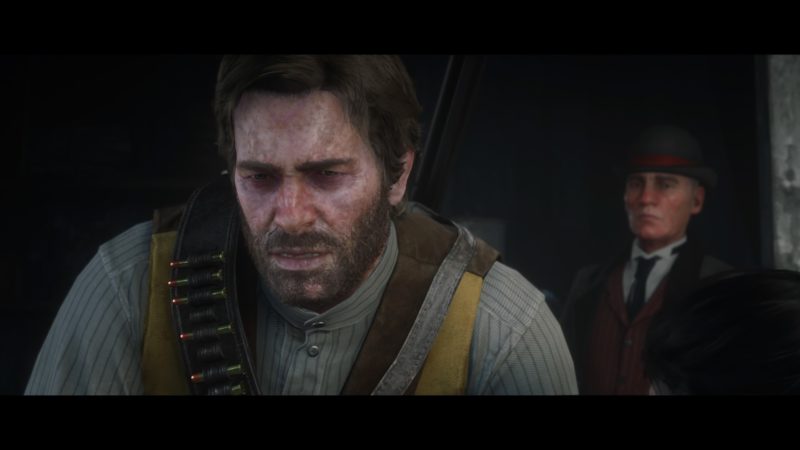 You will have a struggle with Milton and you have to keep pressing O to grapple.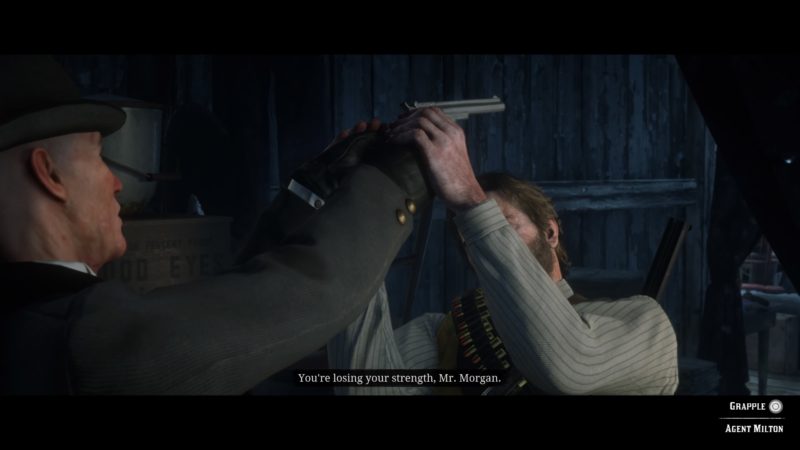 Milton will be shot by Abigail and dies here. Arthur also learns from Milton that Micah was the rat in the group who worked with the Pinkertons.
Escape the area
Get to your horses and escape from Van Horn Trading Post.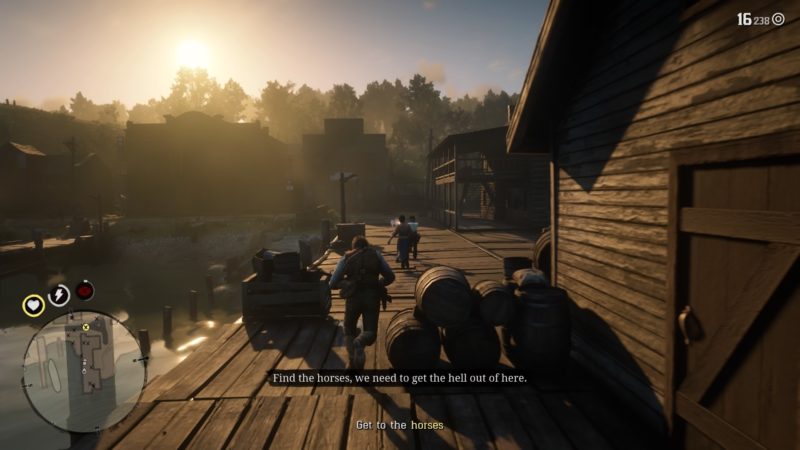 Keep going and you will be riding with Sadie. Shoot any Pinkertons who are following you guys.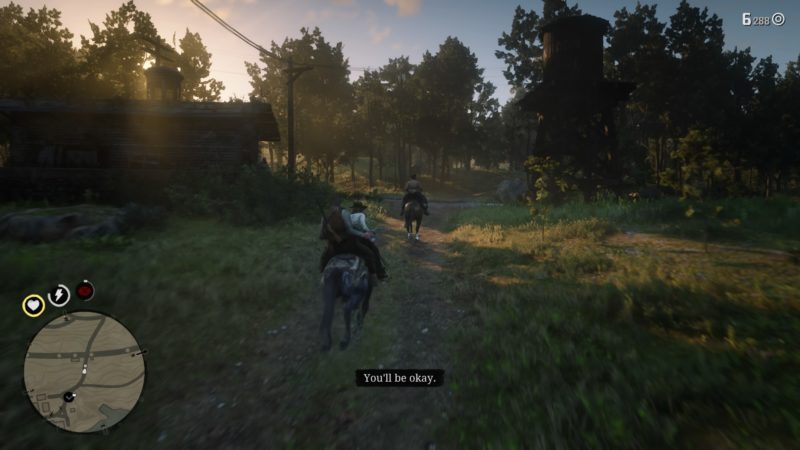 There'll be a couple of mounted men going after you. You can only use a pistol for this as your illness is getting worse.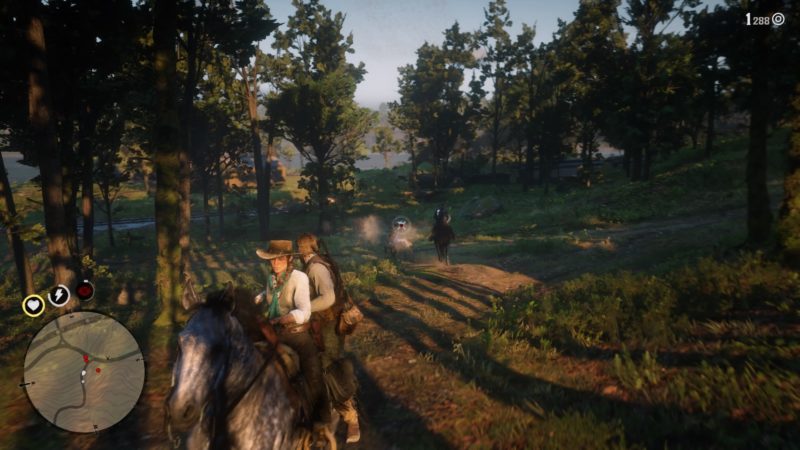 During the cutscene, Sadie will take Abigail to see Jack and Tilly. Arthur will confront Dutch and the gang.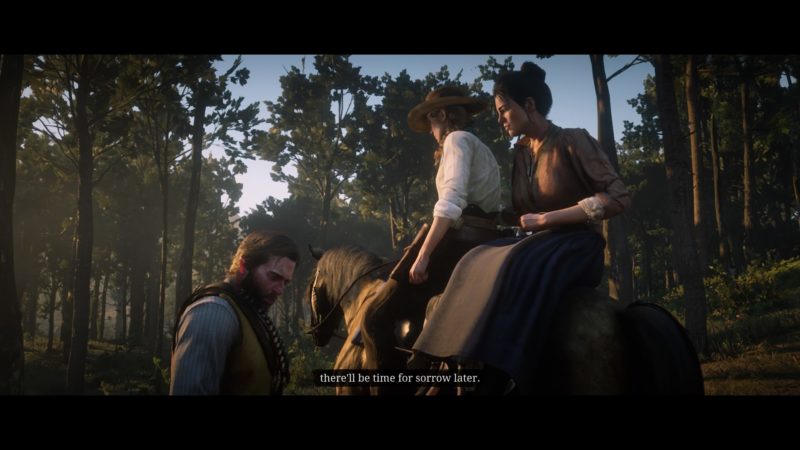 Confront the gang
This part is just a leisurely ride towards the camp. Arthur will be having lots of flashbacks during the journey accompanied by an amazing background music.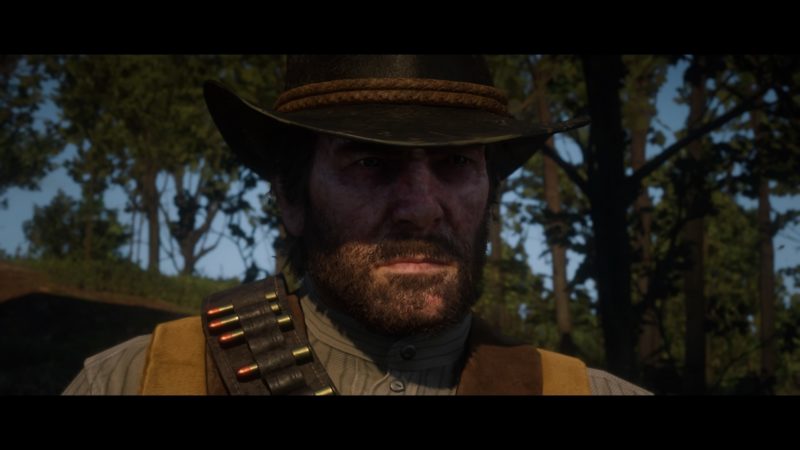 Just enjoy the ride one last time.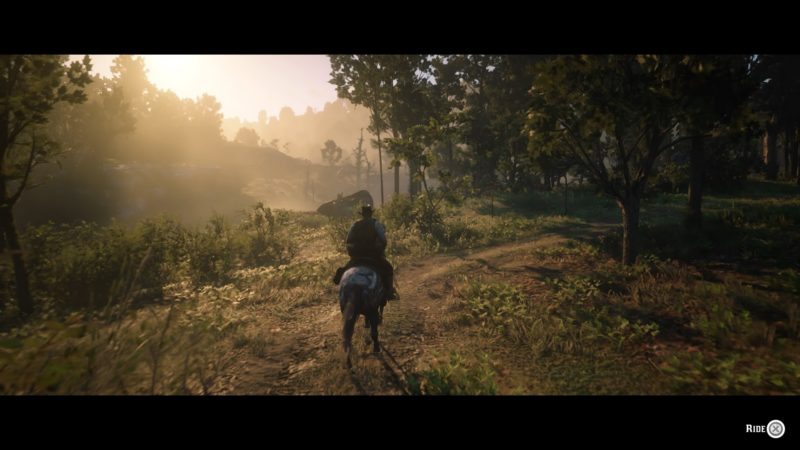 As Arthur gets back, he starts talking about Micah being a rat.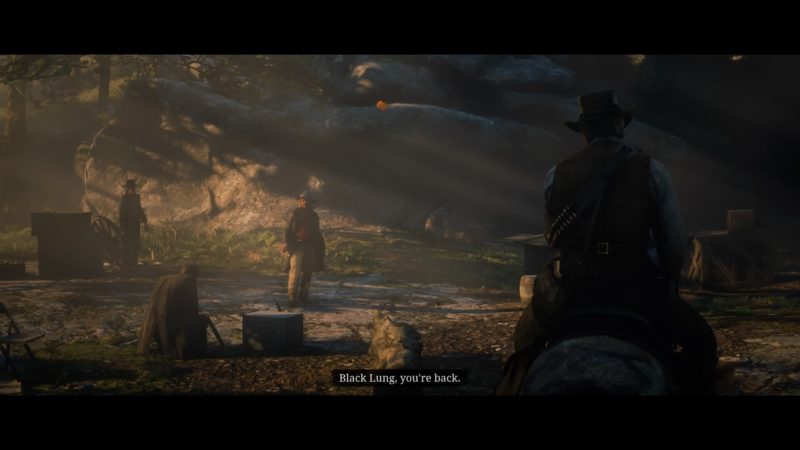 As usual, Dutch isn't very supportive of Arthur at this point. John Marston then came back saying the gang left him to die in the earlier mission.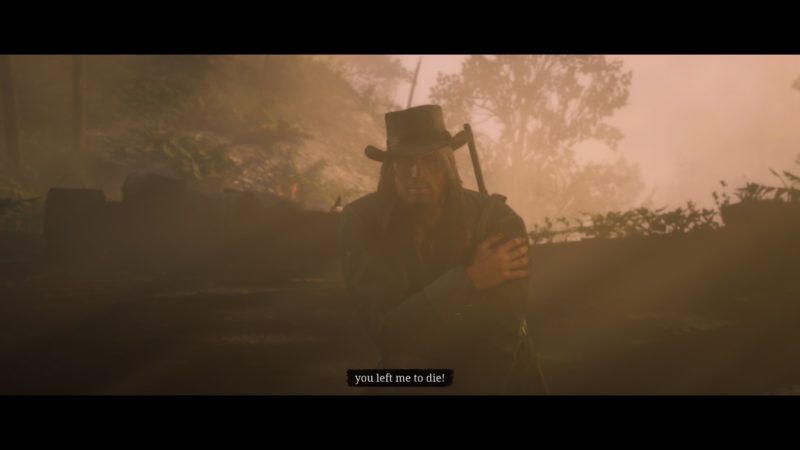 At this point, it's Arthur and John against Micah and his crew.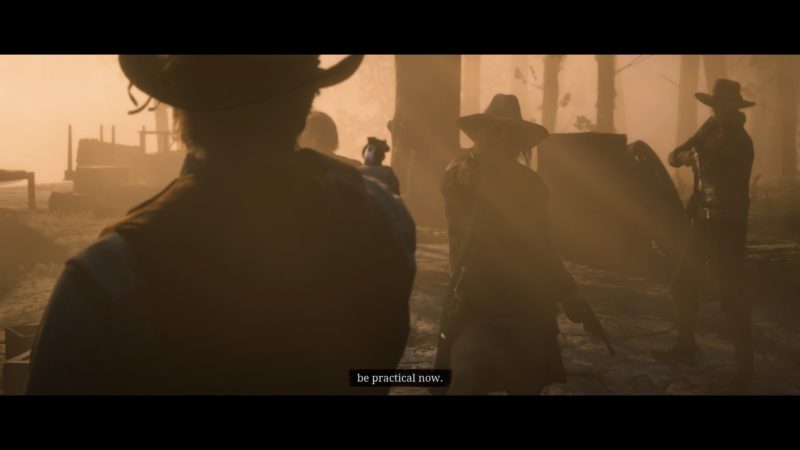 Grimshaw who supports Arthur gets shot and killed.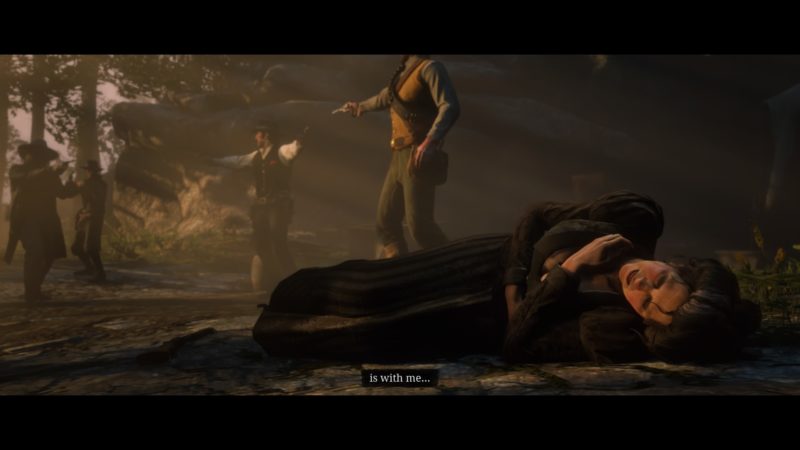 The Pinkertons will then show up and start firing at everyone. You have to escape with John. The rest of the gang left on their own.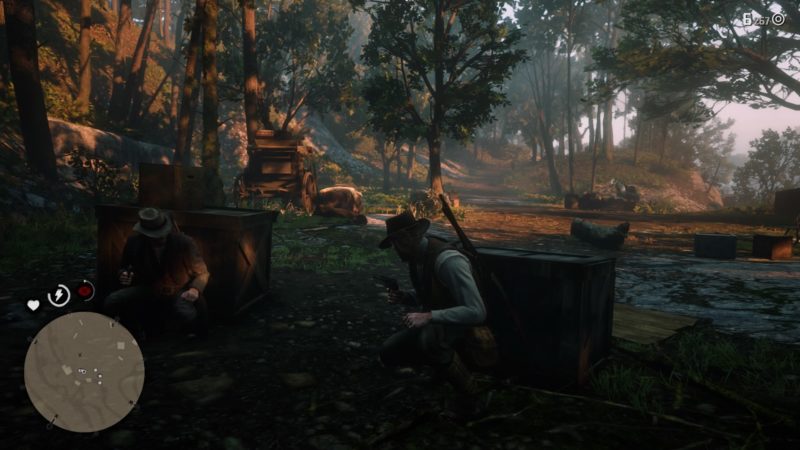 Escape with John
Get to the caves behind you. Just follow John inside.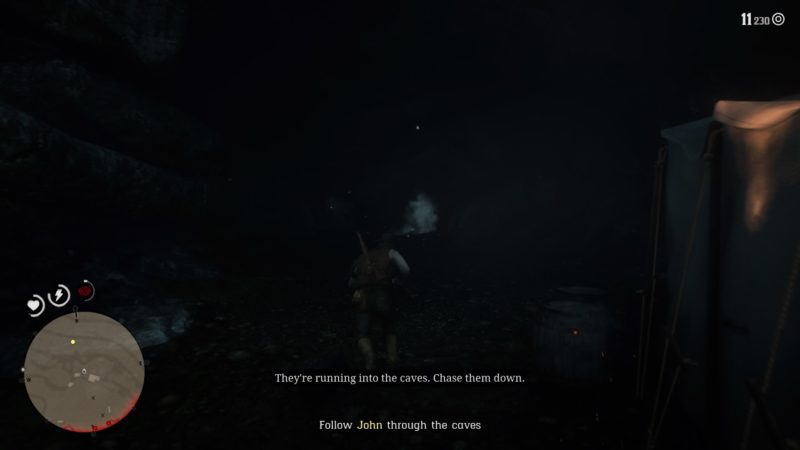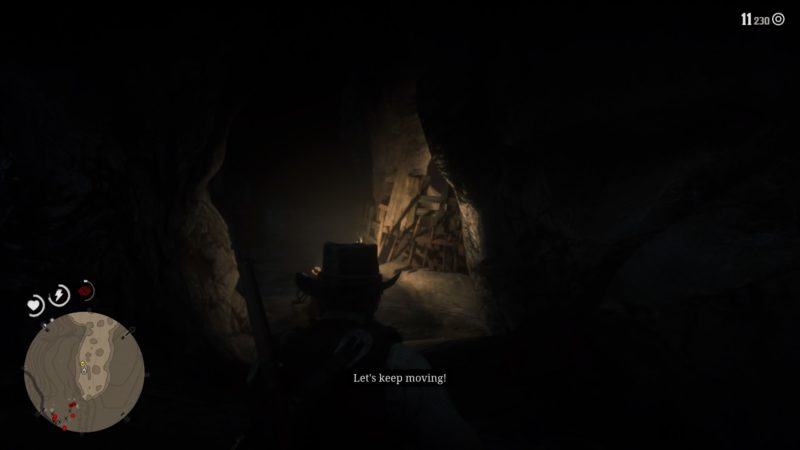 Keep going in until you reach the ladder. Climb out of the place.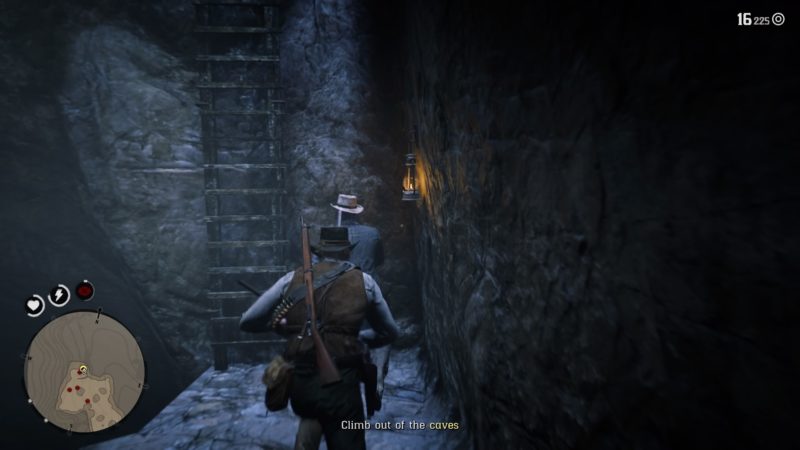 Get your horse and follow John. The Pinkertons will still be chasing after you guys.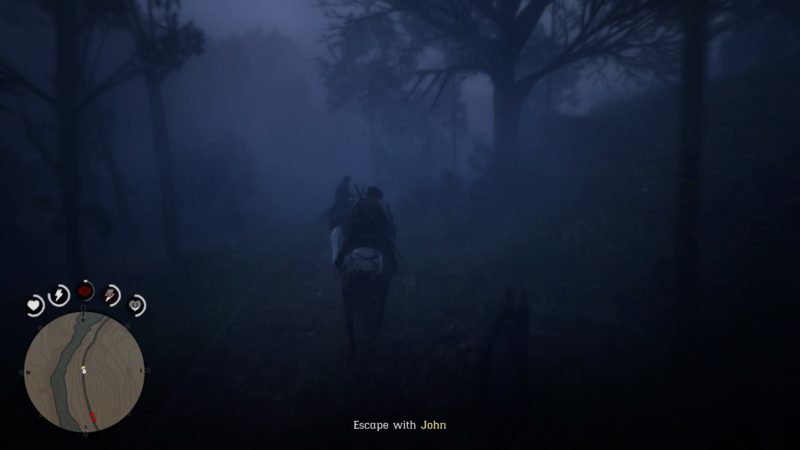 At one point, the horses will trip and die.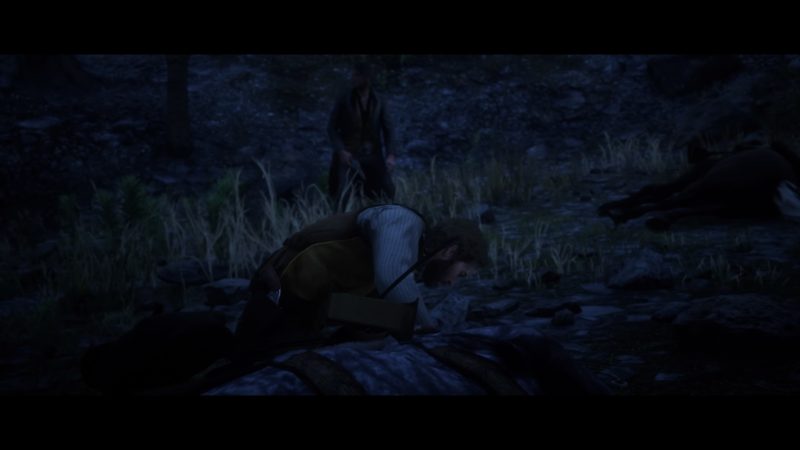 You then have to decide if you want to get back to the cave to retrieve Dutch's stash or help John escape to safety.
It leads to two different endings, but the outcome should be the same. Following Arthur's character, I chose to help John.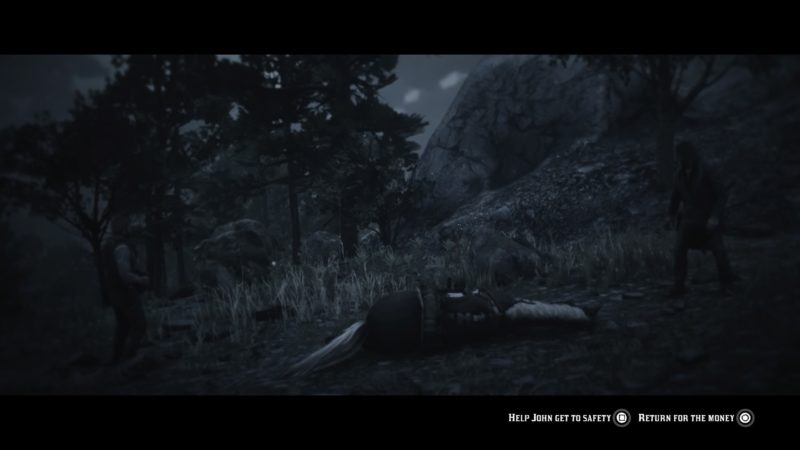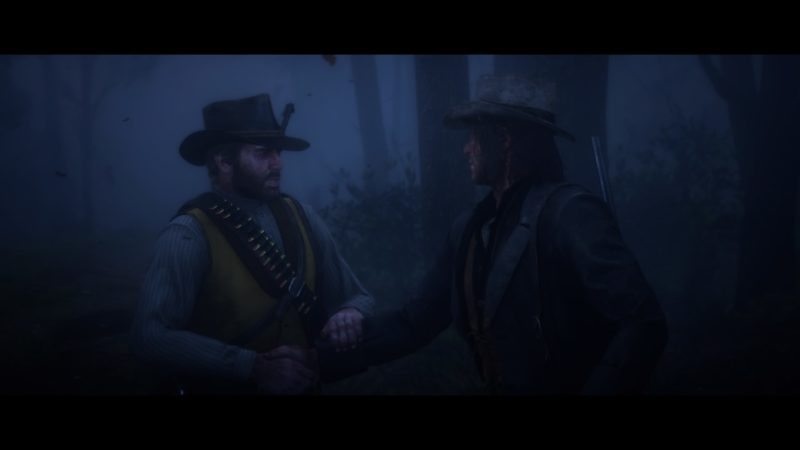 Follow John up the mountain to escape the law.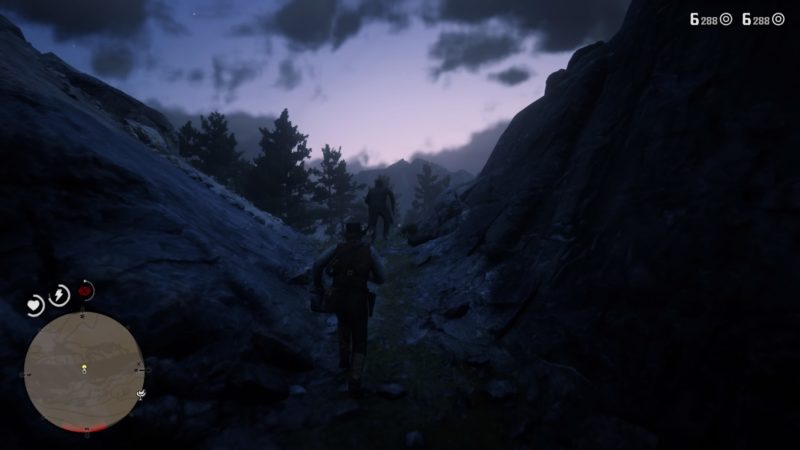 At one point, you guys will be trapped and Arthur will ask John to leave on his own while he stays here.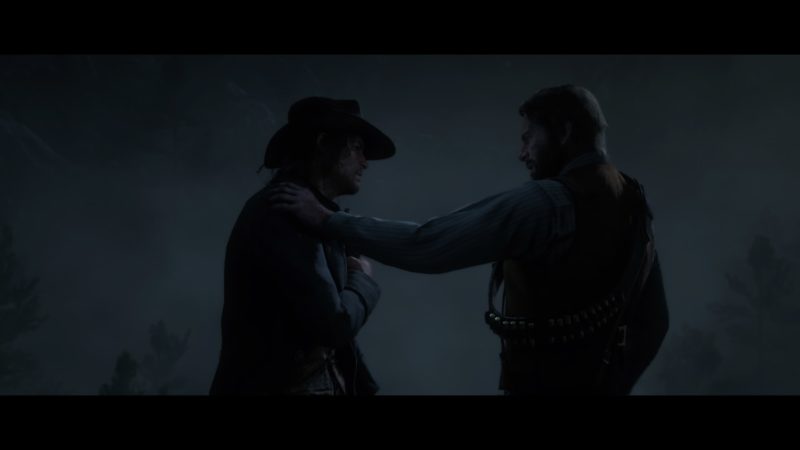 Shoot the Pinkertons who are all around the mountain.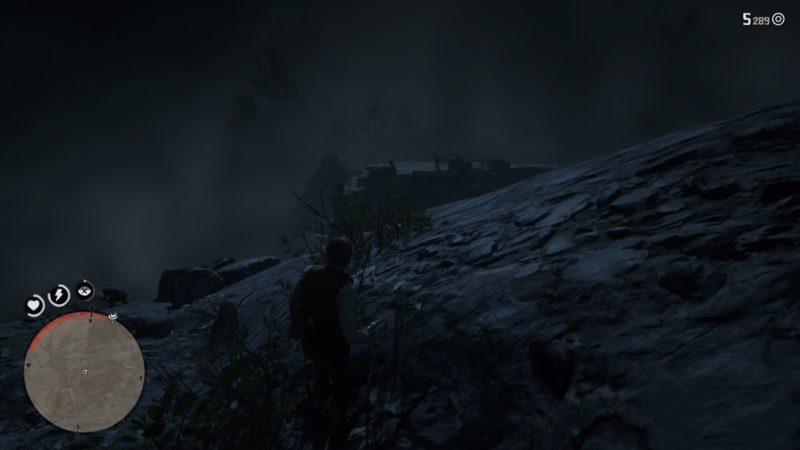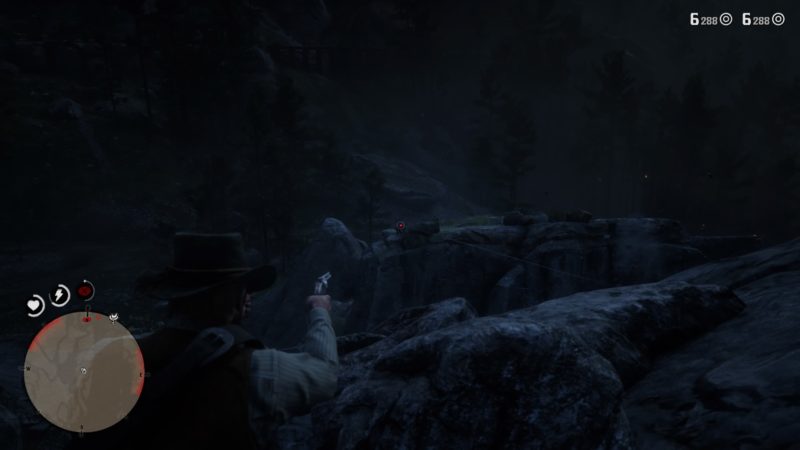 Fight Micah
Micah will then appear and tries to get rid of you.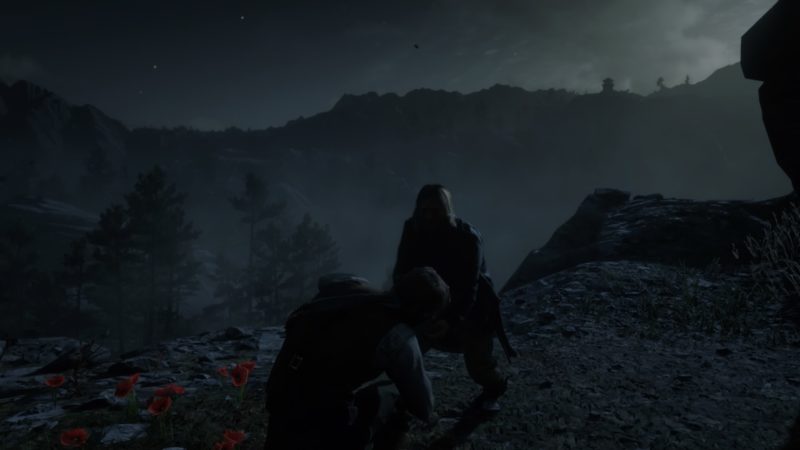 Keep fighting with him. You have to use your fists for this one.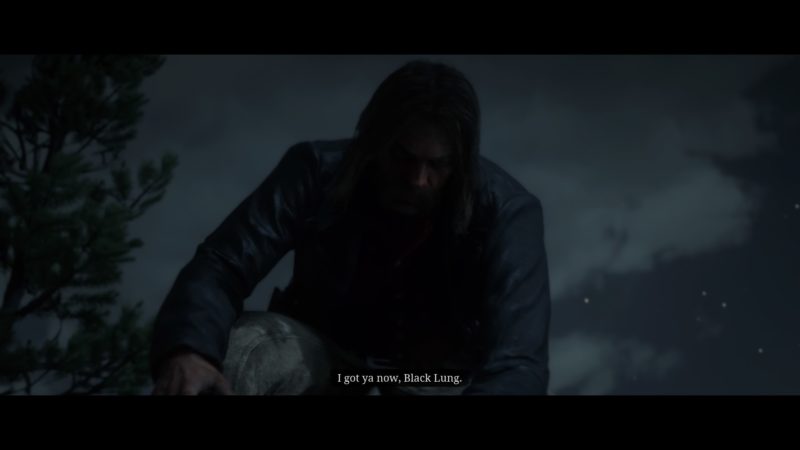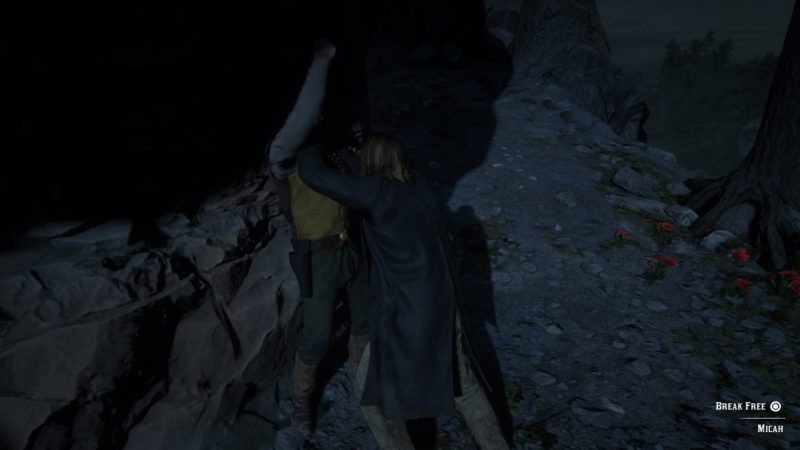 After a long period of fighting, crawl towards your pistol.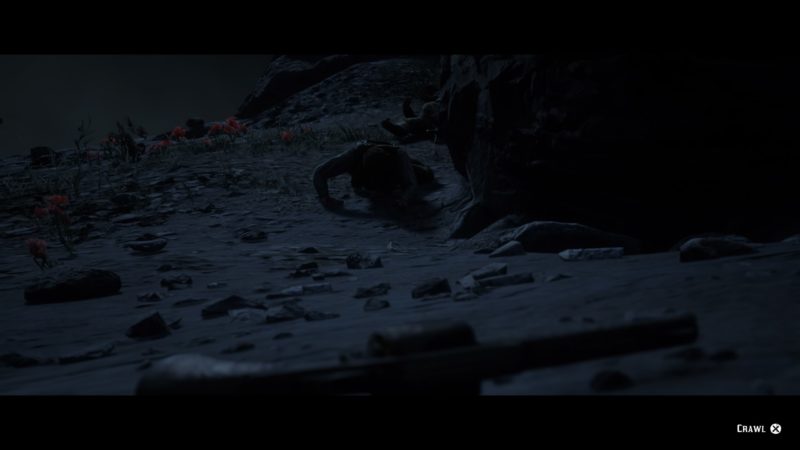 Dutch will then stop you from getting to your gun. Micah then asks Dutch to run away with him as they already have the money.
Dutch chooses to leave by himself.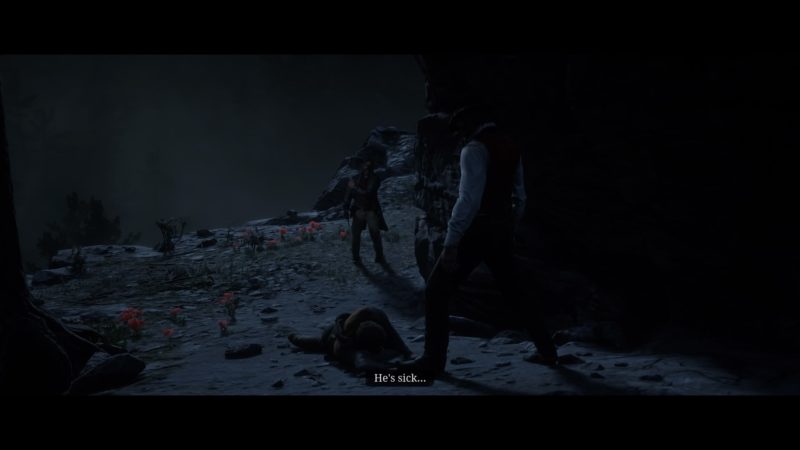 Arthur then crawls to the best spot of the mountain and lies there until he passes on probably due to his illness.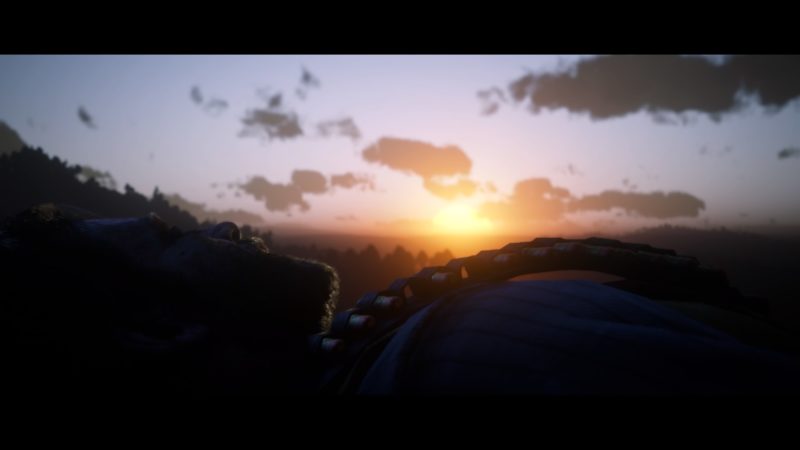 The mission ends here and you get the Redemption trophy.
Depending on how you played the game (reputation), you'll see a different animal at the end. If you've been good, you'll see a deer.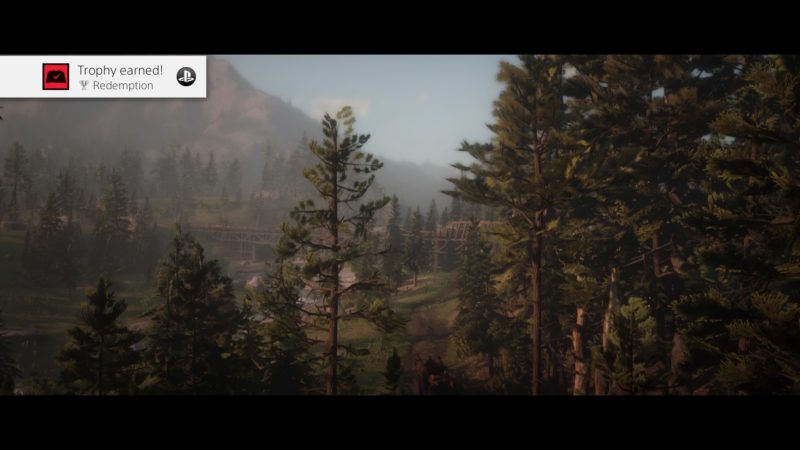 The story is not over yet. You get to play a pretty long Epilogue with possibly over 20 missions using John Marston.
---
Related articles:
Red Dead Redemption 2: How To Find The Vampire In Saint Denis
RDR 2: Idealism And Pragmatism For Beginners (Part Three)
Red Dead Redemption 2: My Last Boy (Mission Walkthrough)
Mrs. Sadie Adler, Widow (Walkthrough) – Red Dead 2
Red Dead Redemption 2: Dear Uncle Tacitus | Fleeting Joy
Red Dead Redemption 2: The Veteran (Part 4) Walkthrough