Brothers And Sisters, One And All is a side mission in Red Dead Redemption 2.
This mission is only available after you've done the first mission by Brother Dorkins.
Here's a walkthrough of Brothers And Sisters, One And All in RDR 2.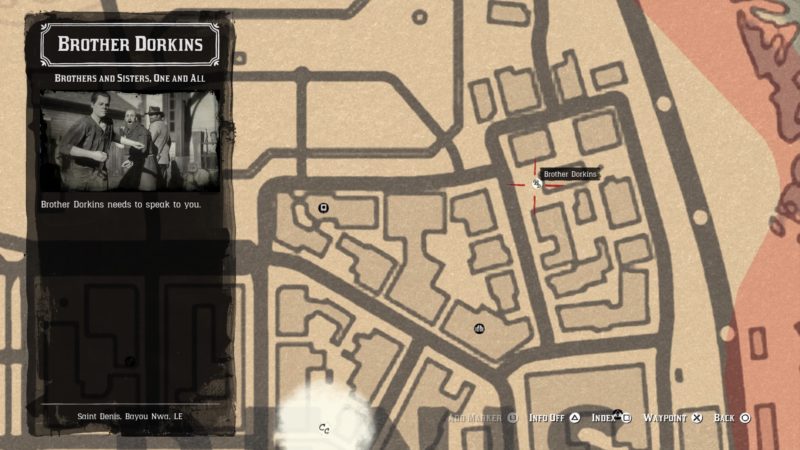 To start this mission, talk to the nun at the cathedral.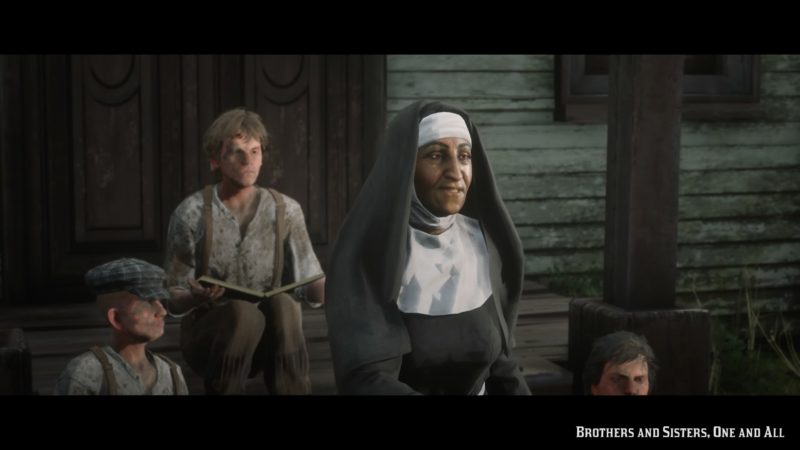 Her crucifix will be stolen while talking.
Find the kid
Chase after the kid to get back the nun's crucifix. You have to look in the yellow area.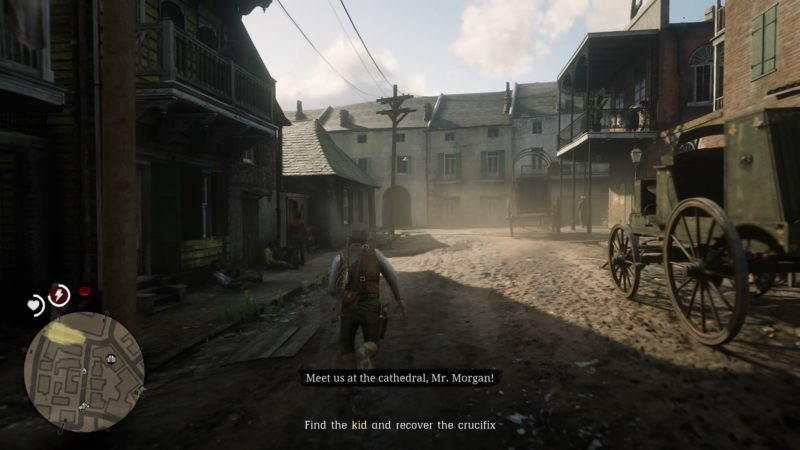 You can use eagle eye to look for tracks on where the kid may have gone to.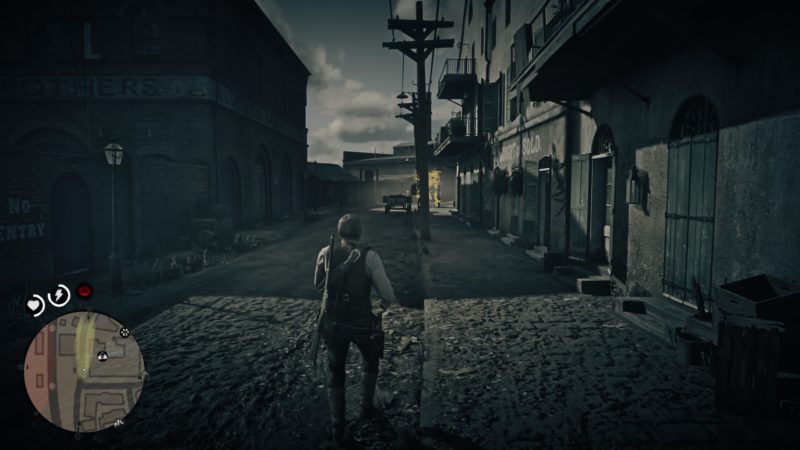 Talk to this stranger who is injured. He will tell you where the kid went to. You can probably avoid talking to the stranger and just run to the right side.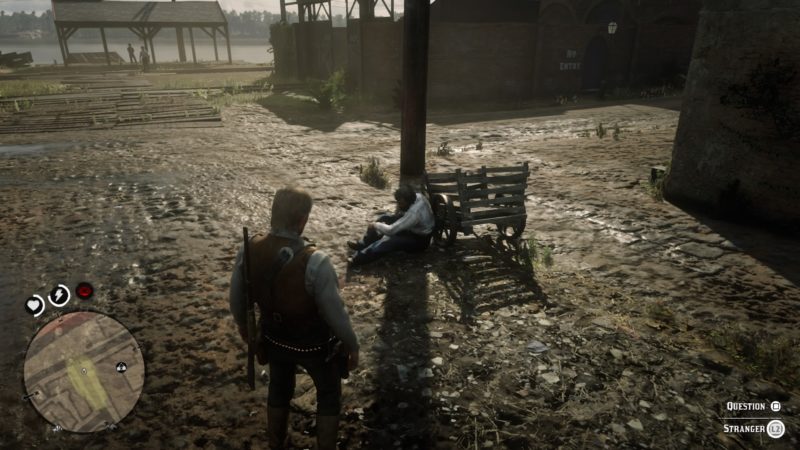 Help the kid
You will later find the kid being pinned to the wall by a stranger. Help the kid by confronting the gentleman.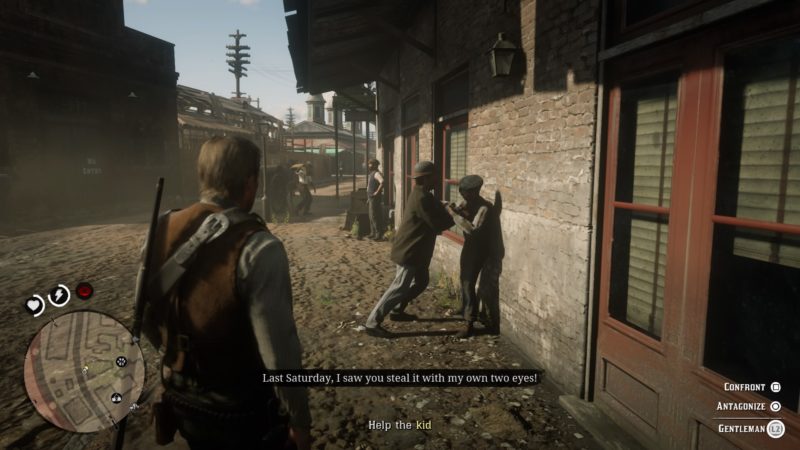 After helping the kid, he will run away and drop the item. Pick up the crucifix.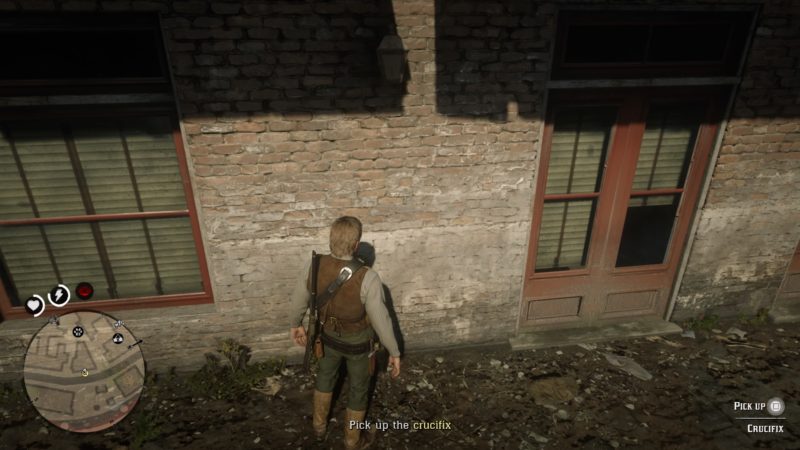 During the cutscene, you will meet Mrs. Downes. She's the wife of the debtor Thomas you once asked for money from.
She will call the lawmen to go after you.
Escape the law
Get out of the place and out of the sight of the lawmen.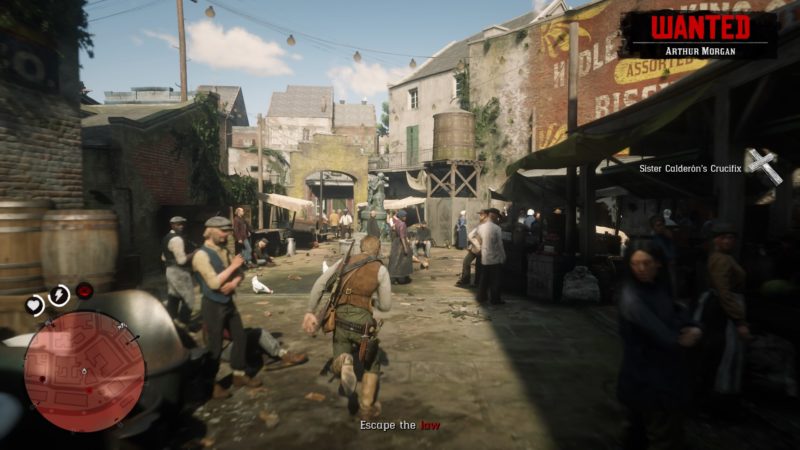 After escaping the law, get back to the cathedral undetected.
Return the crucifix to the nun
Her exact location is shown in the map below.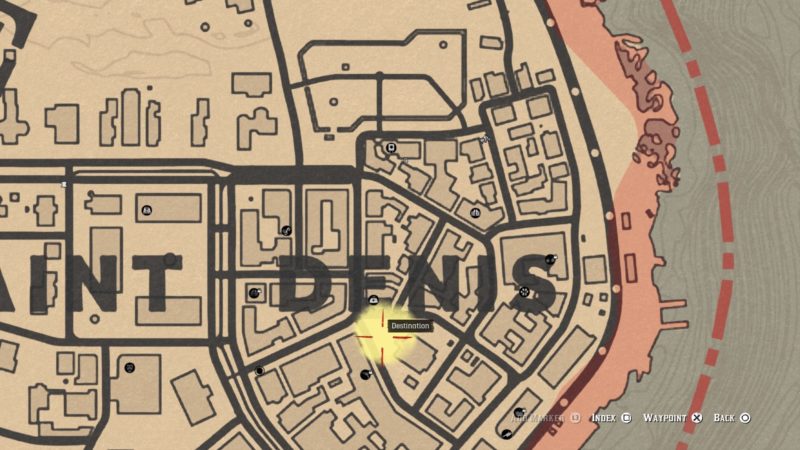 There will be a few lawmen surrounding the cathedral. Go through the back entrance to avoid the detection of the lawmen.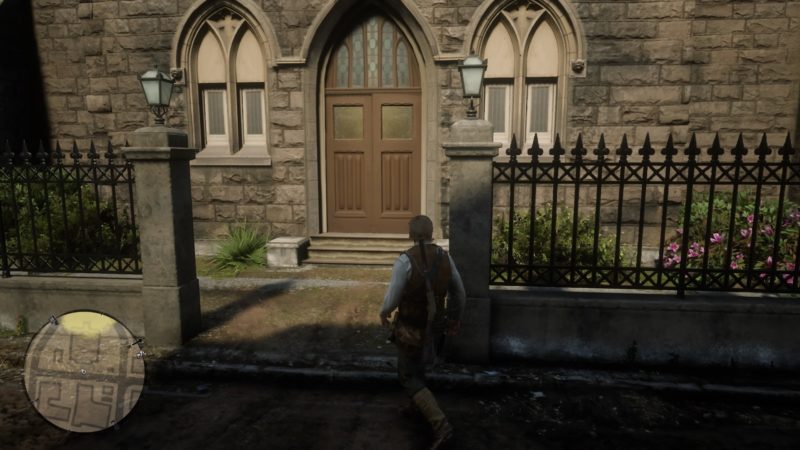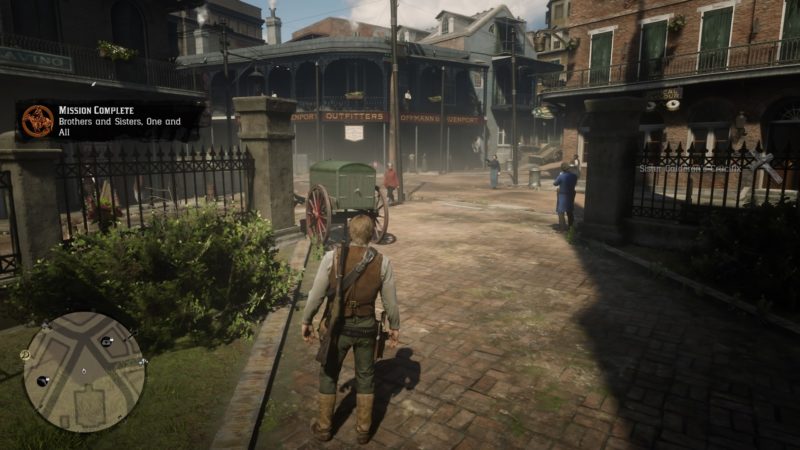 Return the crucifix and your mission is done. If you wish to get a gold award, you need to find the kid within 19 seconds.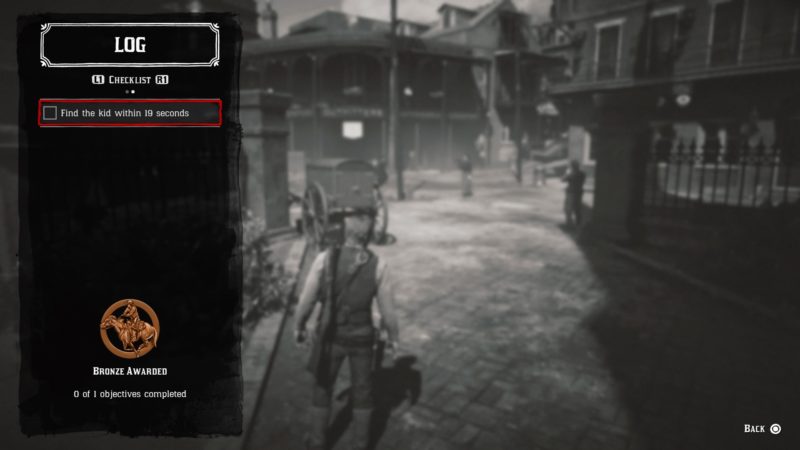 ---
Related articles:
The Strange Man's Cabin Location – Red Dead Redemption 2
RDR2: The American Inferno, Burnt Out
Red Dead Redemption 2: Goodbye, Dear Friend (Walkthrough)
Red Dead Redemption 2 Bounty Hunting: Ellie Anne Swan
RDR 2: Idealism And Pragmatism For Beginners
Red Dead Redemption 2 Bounty Hunting: Lindsey Wofford