Blessed Are The Peacemakers is a mission in Red Dead Redemption 2 involving Micah Bell.
Your role is to accompany Micah and Dutch to meet the O'Driscolls on a potential peace treaty.
Here's a walkthrough of Blessed Are The Peacemakers in RDR 2.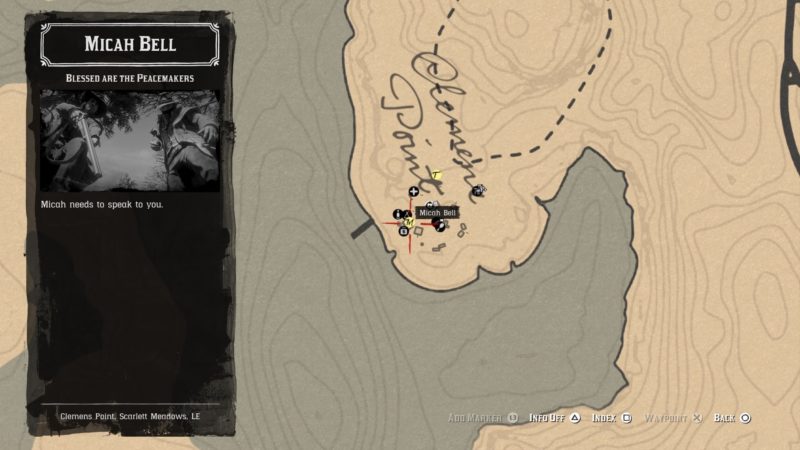 To start the mission, talk to Micah Bell who is in camp.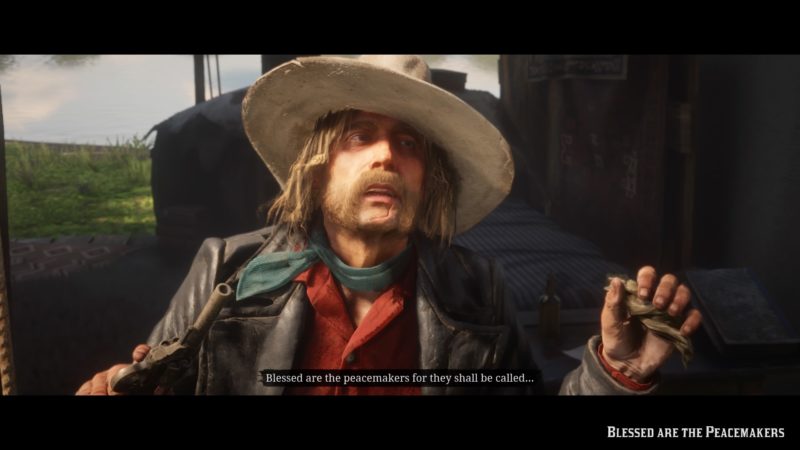 Micah will then suggest to Dutch to make peace with the O'Driscolls as the latter suggested to stop this feud. You will then ride with the two of them as their security.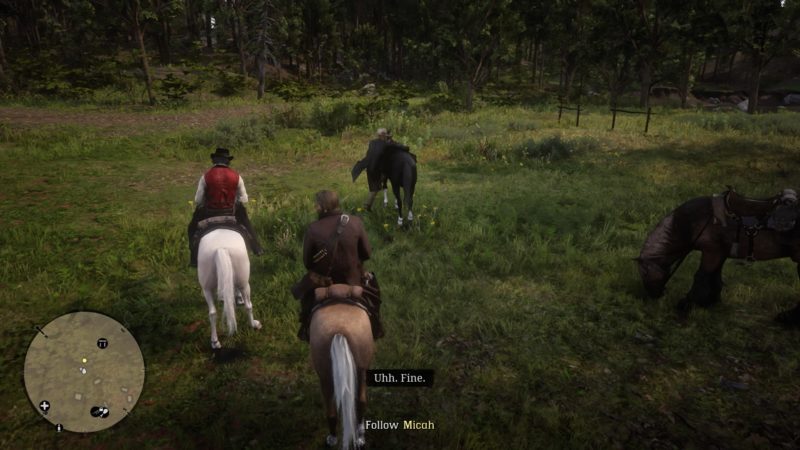 Get on your horse and follow Micah to the destination. It will take awhile before you reach.
Go to the Observation Position
Once you're there, you have to go up the hill to the observation position. You will have eyes on their meeting from the top.
Get your sniper rifle ready.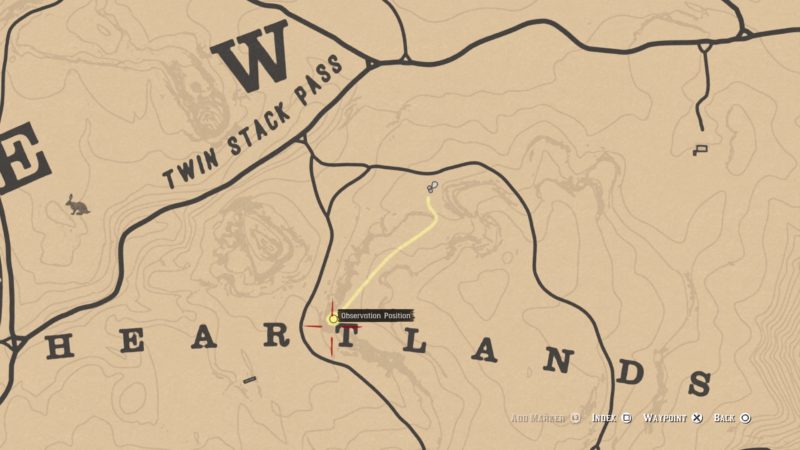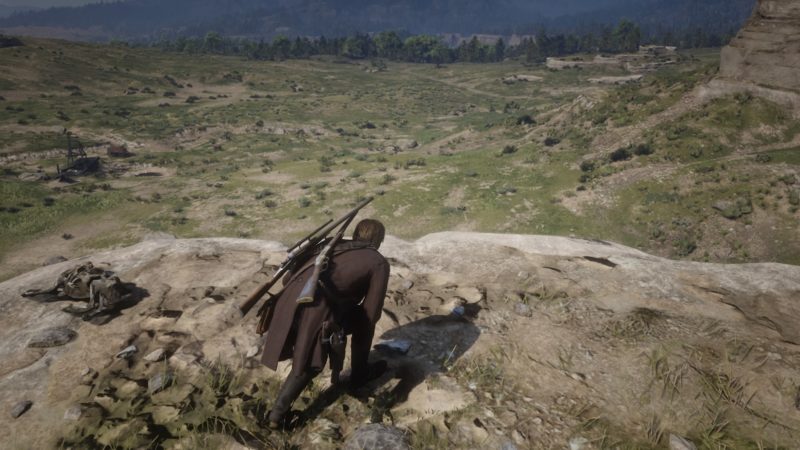 The whole meeting is pretty much a cutscene and you won't even get the chance to shoot. You just need to use the scope to look at them.
It was a set up to catch you instead of Dutch. You will be attacked from behind and get abducted by the O'Driscolls.
Escape this place
The next time you wake up you're in their basement tied upside down. You need to swing left and right to grab a knife.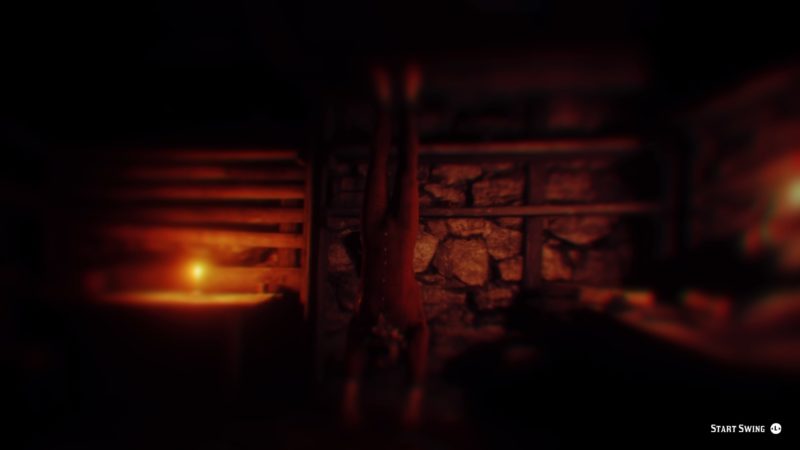 Move right when it tells you to swing right and left when it indicates swing left. Just follow the instructions.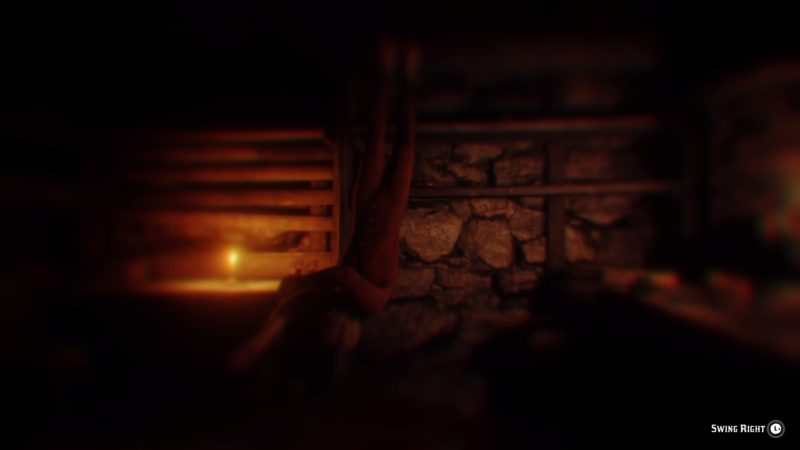 When you're close to the table, press the button to get the knife.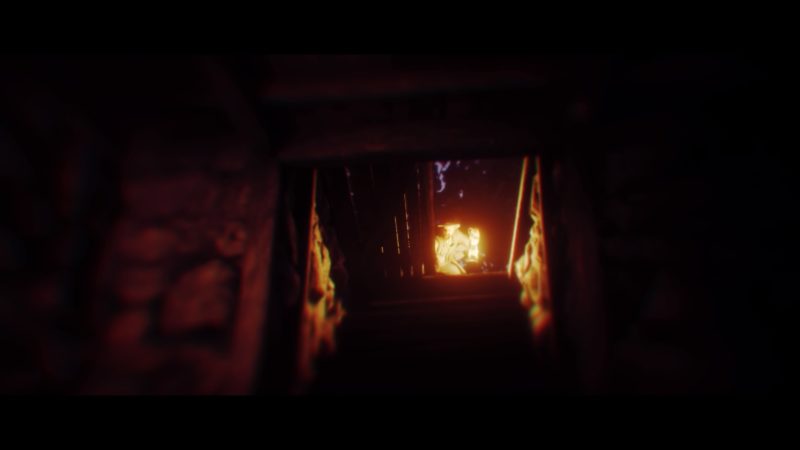 Someone will then come down to check on you. Hide at the side of the wall and stealthily kill him.
After this, you need to get out of the basement and avoid detection from the O'Driscolls. You only have throwing knives with you but apparently you can find your weapons somewhere.
As you can see in the radar, there are red blips everywhere. Avoid their line of sight and you should be fine.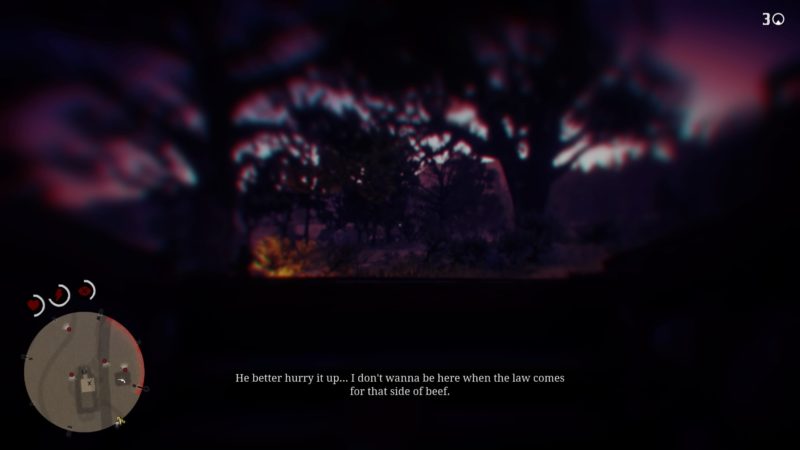 You can also kill them quietly from behind. There'll be a horse nearby and you have to mount it to escape.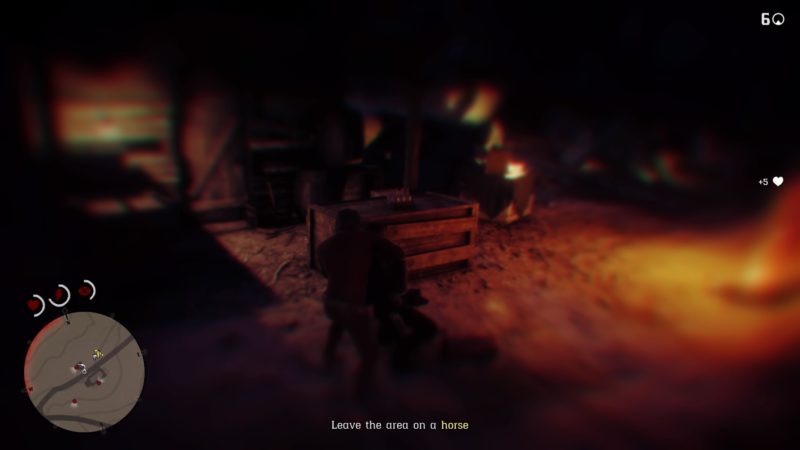 Your destination is Clemens Point and your location is closer to Blackwater. Just avoid all of the enemies and you will be fine.
You don't need to ride all the way as a cutscene will appear.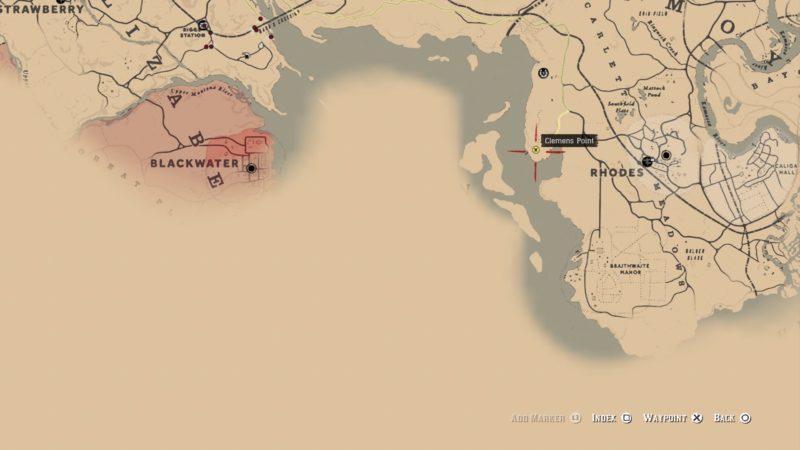 In order to avoid detection, I rode near the lake or river.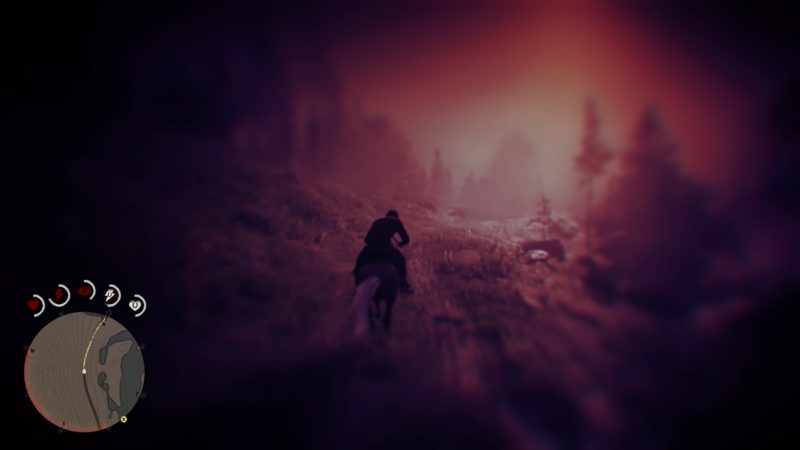 Once you've passed all of the O'Driscolls, you should be fine.
And that's it. The mission completes after the cutscene (which is a few weeks later).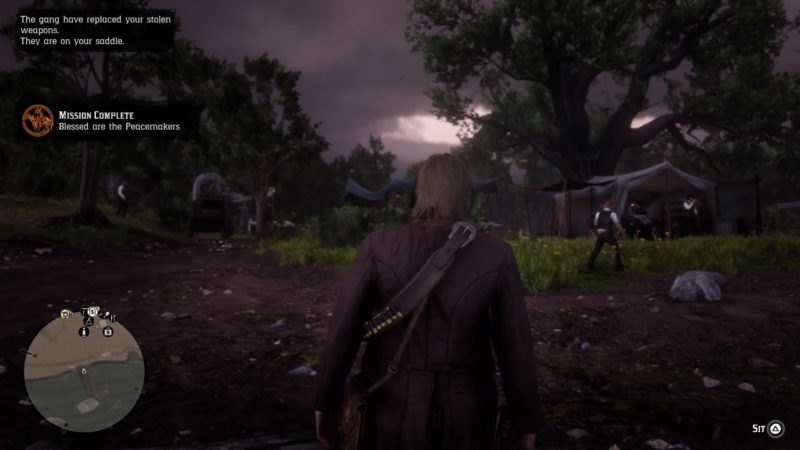 Mission Objectives:
Free yourself and perform self-surgery within 1 minute
Recover your weapons from the O'Driscoll's camp
Kill the O'Driscoll gang members that beat and shot you
Escape the O'Driscoll's camp without being spotted
---
Related articles:
RDR2: The Battle Of Shady Belle (Walkthrough)
Red Dead Redemption 2: A Short Walk In A Pretty Town
RDR 2: Friends In Very Low Places (Walkthrough)
Red Dead Redemption 2: The Fine Joys Of Tobacco
Red Dead Redemption 2: Horse Flesh For Dinner (Walkthrough)
RDR 2: Advertising, The New American Art (Walkthrough)
Red Dead Redemption 2: Sodom? Back To Gomorrah