Angelo Bronte, A Man Of Honor is a mission in Red Dead Redemption 2 that starts after The Joys Of Civilization.
Your role is to follow Dutch and John to meet Mr. Bronte at his house.
Here's a walkthrough of Angelo Bronte, A Man Of Honor in RDR 2.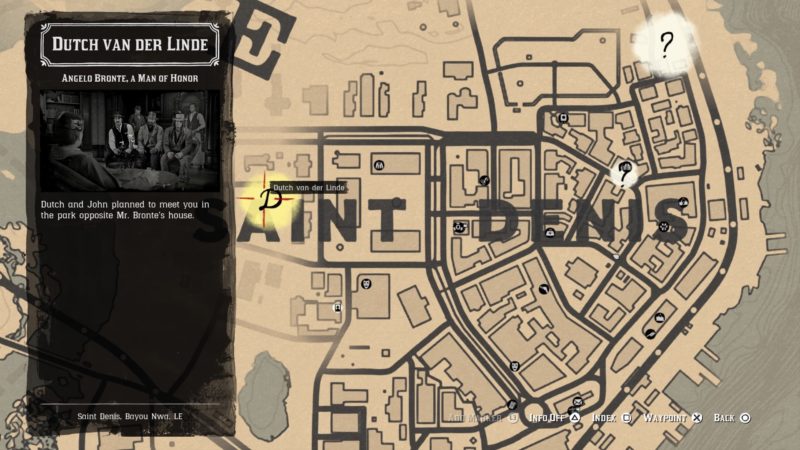 To start the mission, talk to Dutch who's at the park opposite Mr. Bronte's house. You will see John beside him as well.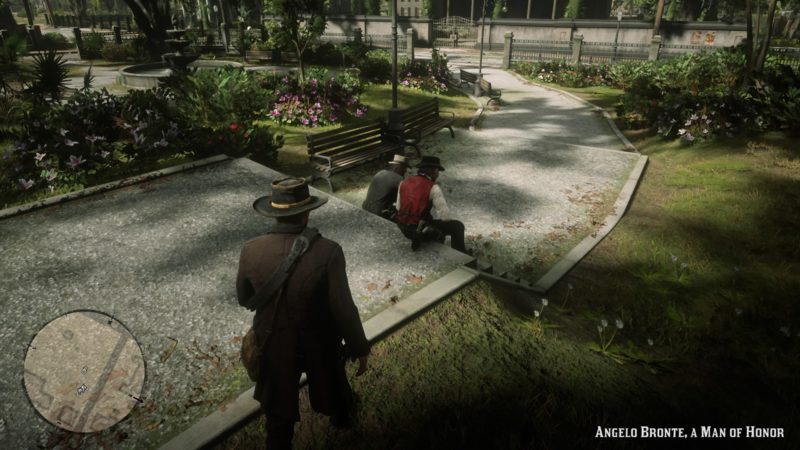 The three of you will then walk to Bronte's house just nearby.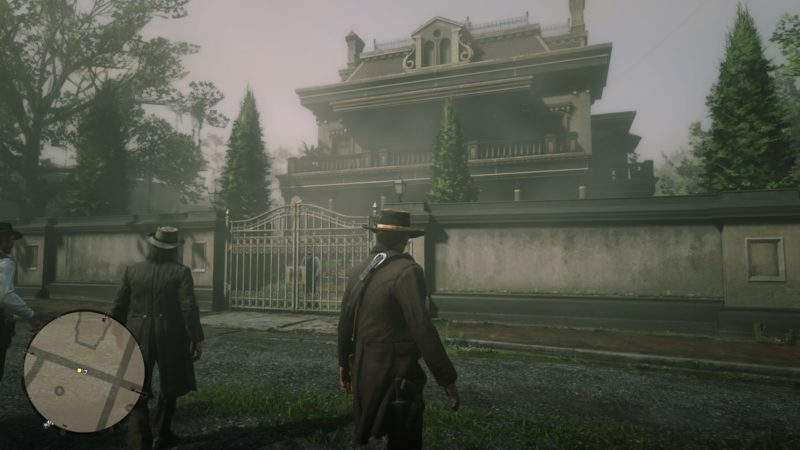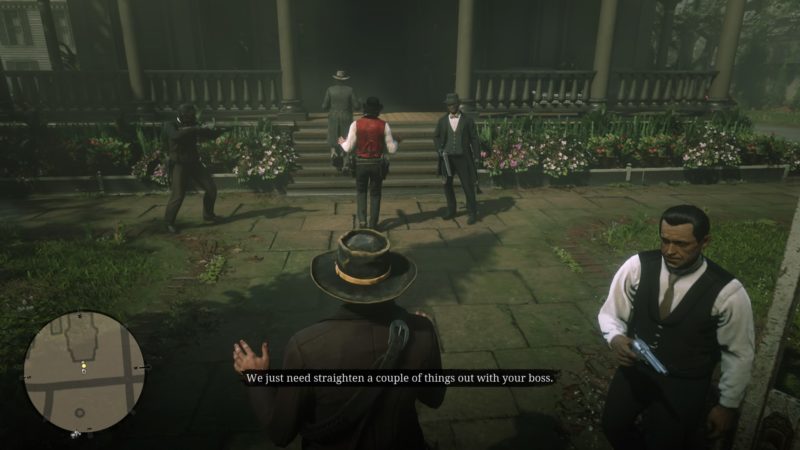 Watch the cutscene and after that, you have to help Bronte clear off some grave robbers at the cemetery.
Go to the cemetery
Follow John to the cemetery. He will know the way.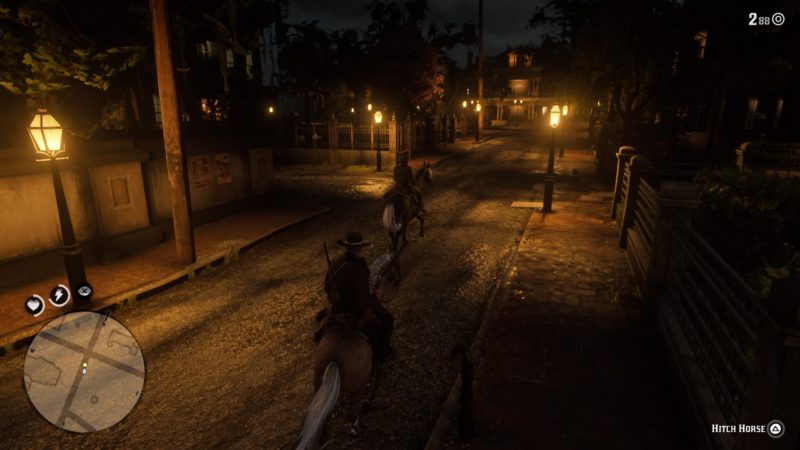 Hitch your horse outside and walk into the cemetery grounds.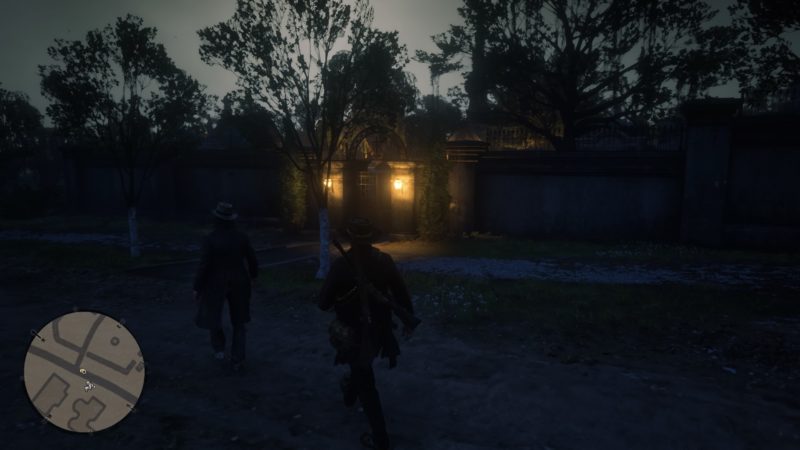 Look for the grave robbers in the entire yellow area on the radar. They're pretty hard to find but you may hear some noises as hints.
Find the grave robbers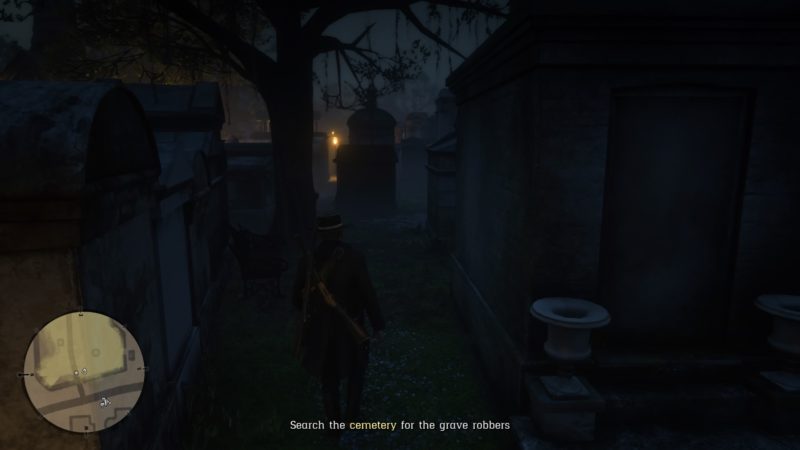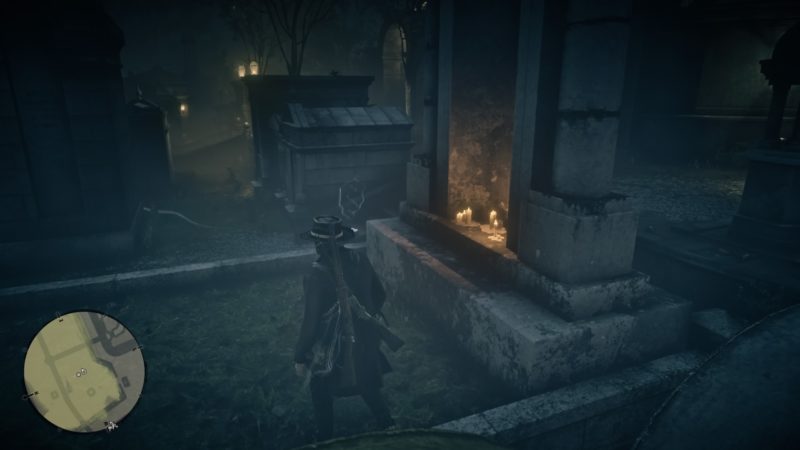 You may hear the dog barking as well. The yellow area narrows when you get closer to the grave robber. Just look around the small area.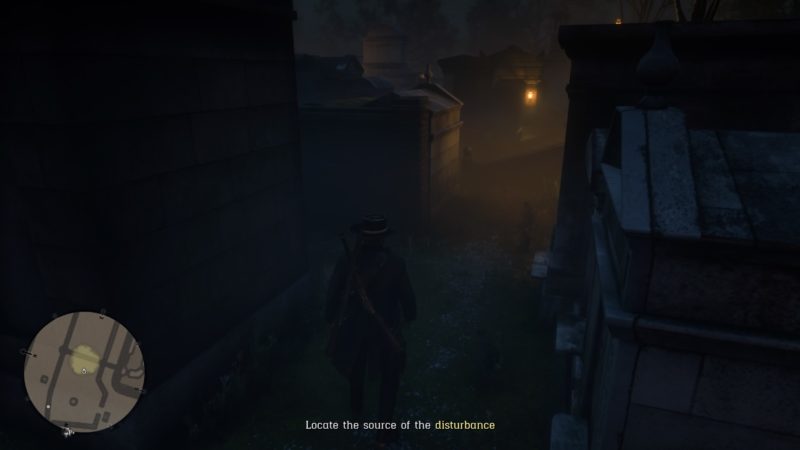 One of them is just a drunkard and he will walk away by himself. He's not the robber. Go elsewhere and look for the robber.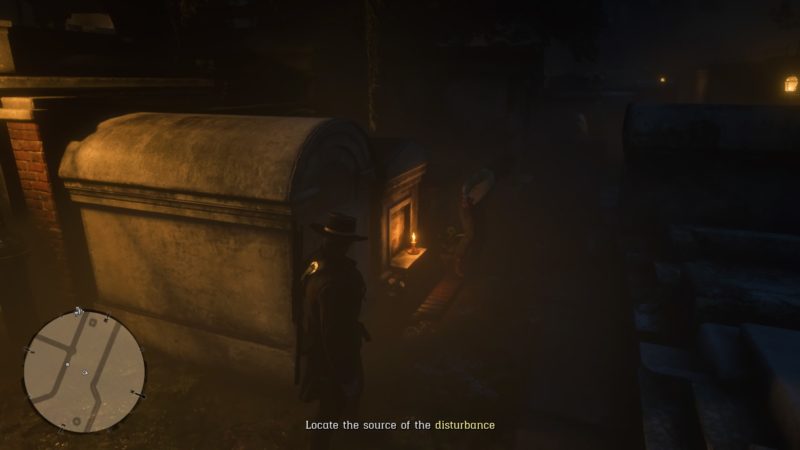 You will meet a few robbers at different locations. Kill them.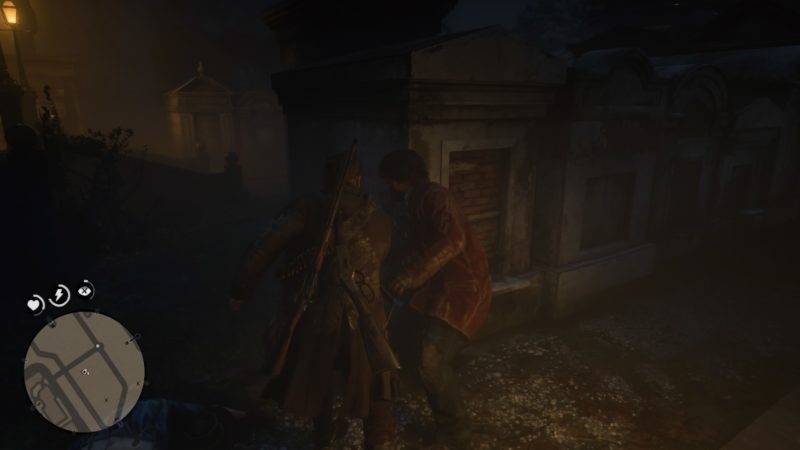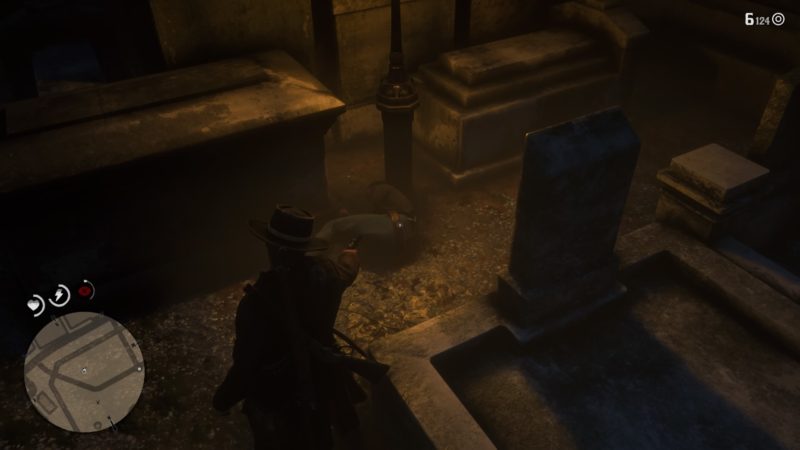 Once you've gotten rid of all of them, collect the robbers' stash.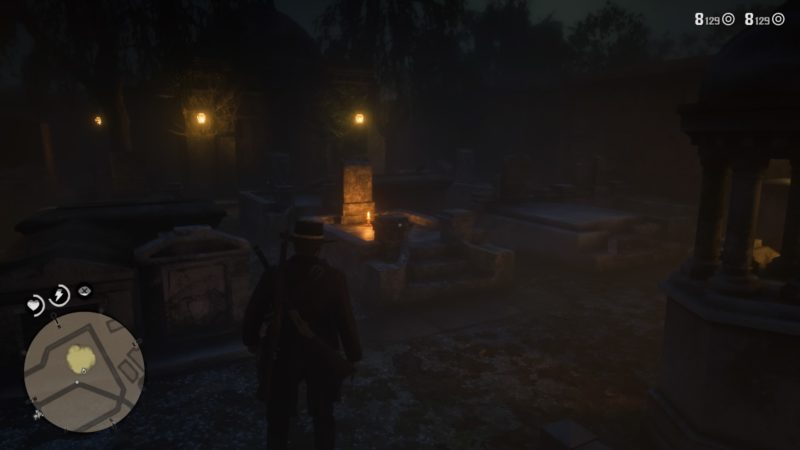 Collect the robbers' stash
You will find the stash here where there's light. Pick it up and leave the cemetery.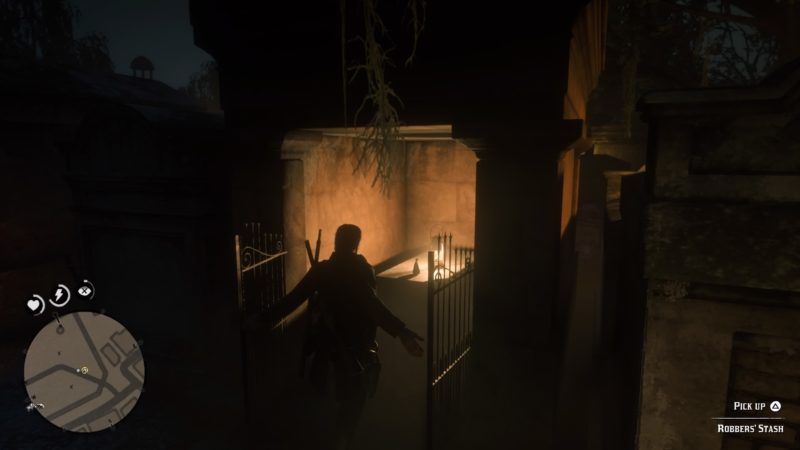 Return to Bronte's house
The lawmen will arrive as you're leaving. Follow John to quietly evade the lawmen.
You don't even need to fight here if you do it stealthily.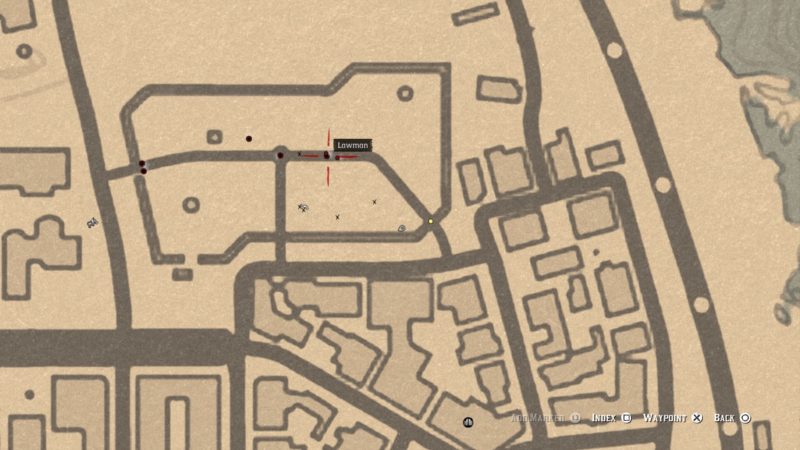 Just follow his movements and you will get out of the cemetery quietly.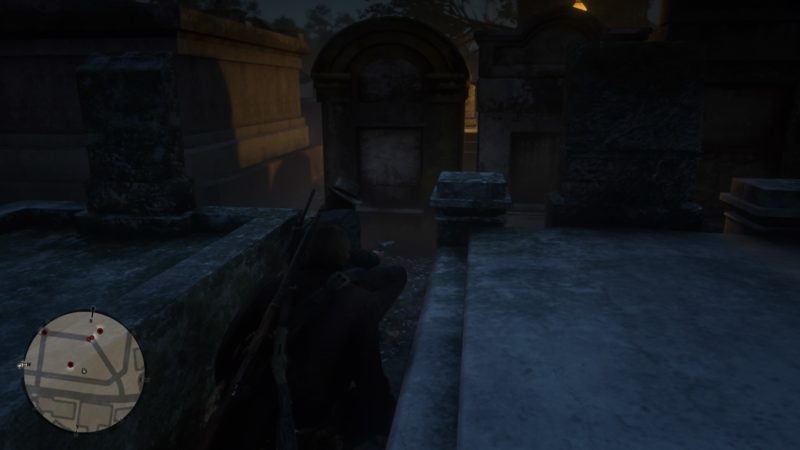 Take your horse and ride back to Mr. Bronte's house.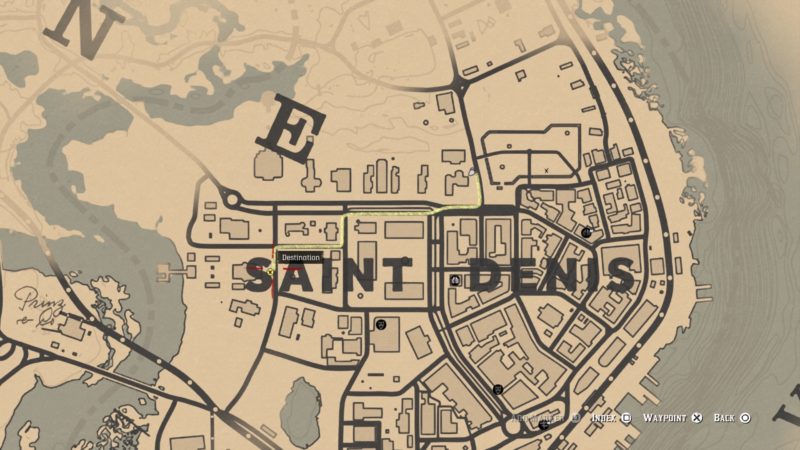 There'll be a cutscene and Bronte gives Jack back to John Marston.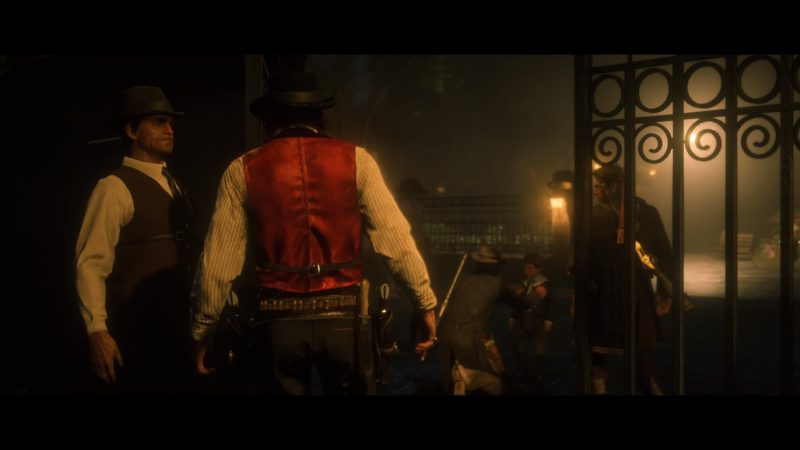 Return to the camp
Just ride back to the camp with Dutch, Jack and Marston and the mission is complete.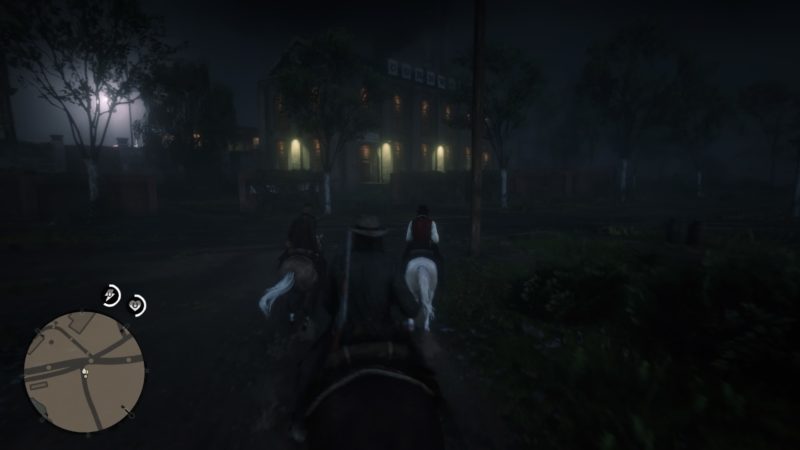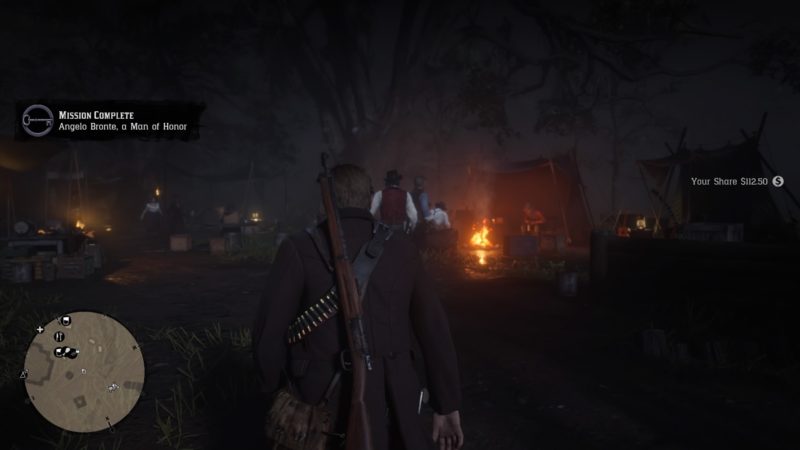 If you wish to get a perfect score, you need to:
Encounter the dog and the drunk
Don't get spotted by the law
Complete within 10 minutes 40 seconds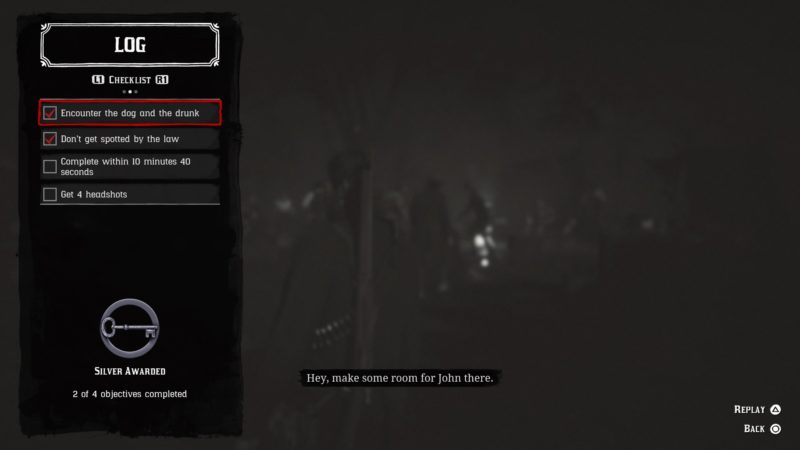 After Jack is back, the whole camp will celebrate and you can just enjoy the moment.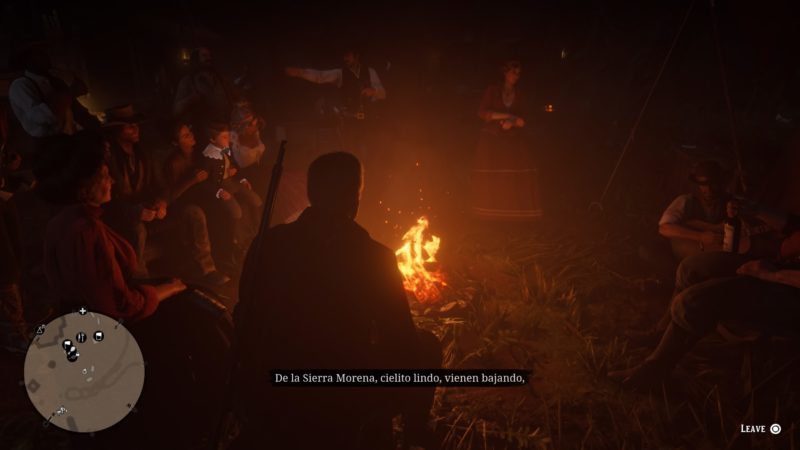 ---
Related articles:
Red Dead Redemption 2 Bounty Hunting – Mark Johnson
RDR2: Debt Collection – Algie Davison
Red Dead Redemption 2: Blood Feuds, Ancient And Modern
Red Dead Redemption 2: Horse Flesh For Dinner (Walkthrough)
RDR2: The Battle Of Shady Belle (Walkthrough)
Red Dead Redemption 2: Blessed Are The Peacemakers