An Honest Mistake is a mission in Red Dead Redemption 2 that is activated after speaking to Molly O'Shea in camp.
This mission is actually very different than expected and has nothing to do with her.
Here's a walkthrough of An Honest Mistake in RDR 2.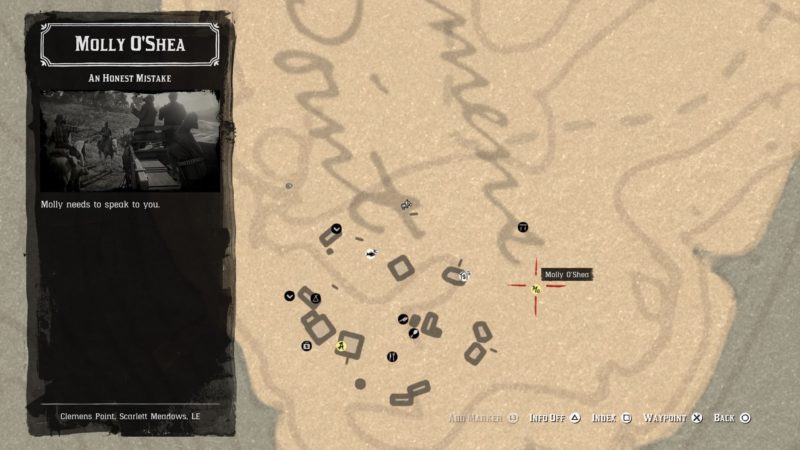 As mentioned earlier, talk to Molly O'Shea in camp to start this mission. Her location is shown in the map above.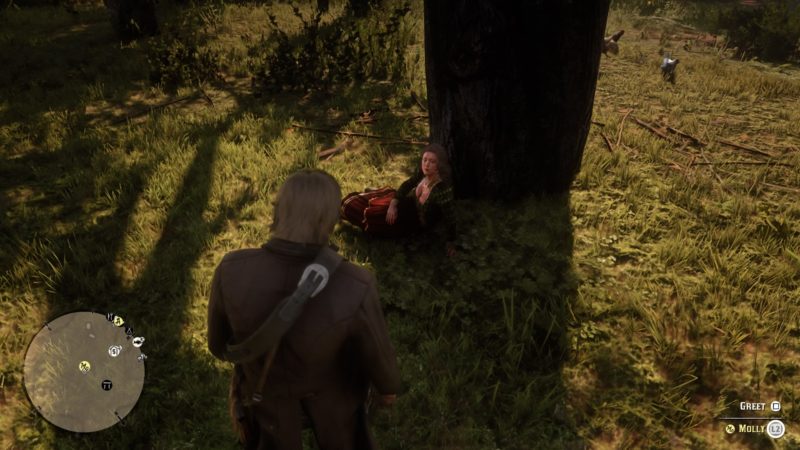 During the cutscene, Uncle apparently has a good lead on a potential robbery. You ride out with him and two others to rob a wagon.
Follow Uncle
Just follow this old man on your horse.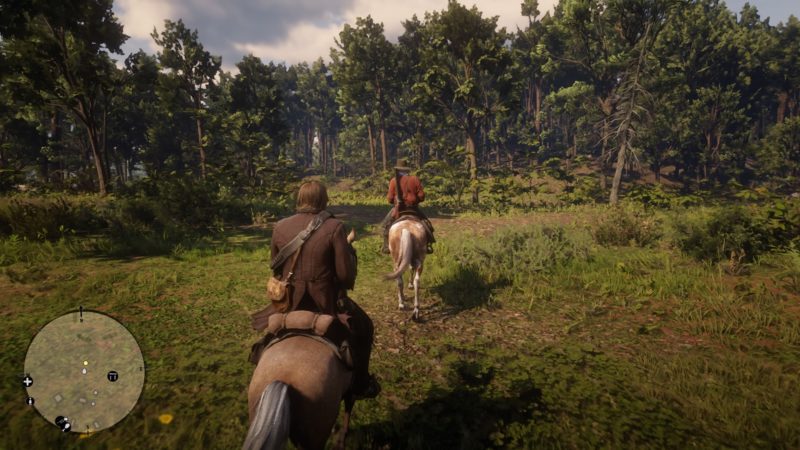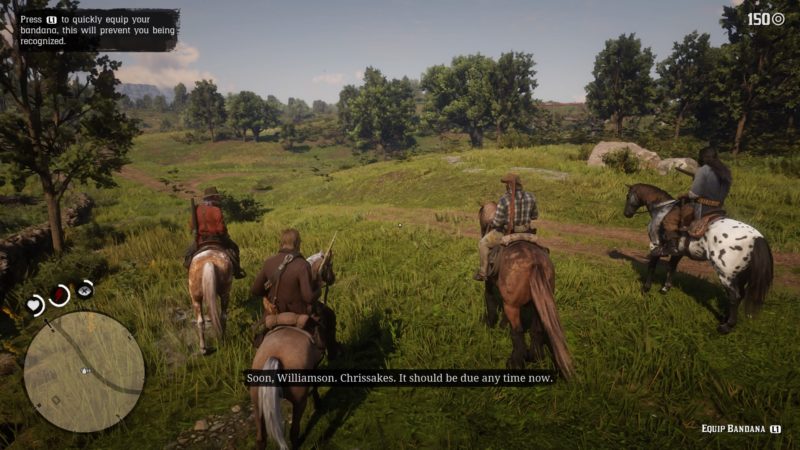 You guys will stop at one point to wait for the wagon to come. Put on your bandana.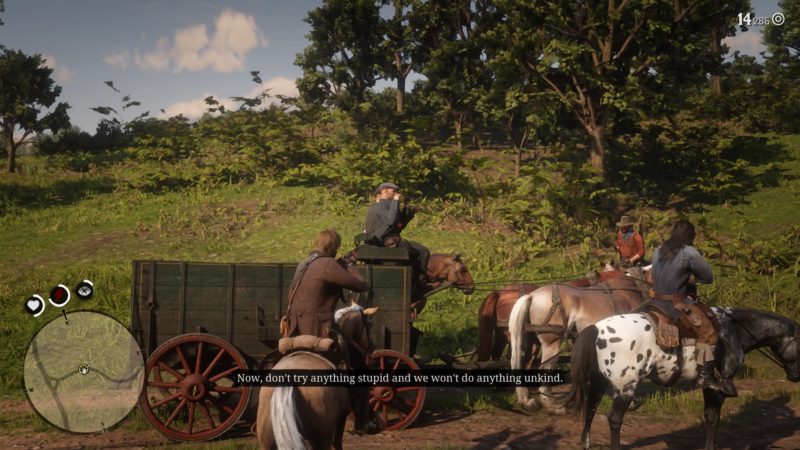 There are only two of them and you don't have to shoot them. Just go to the back of the wagon and open the chest to get the money.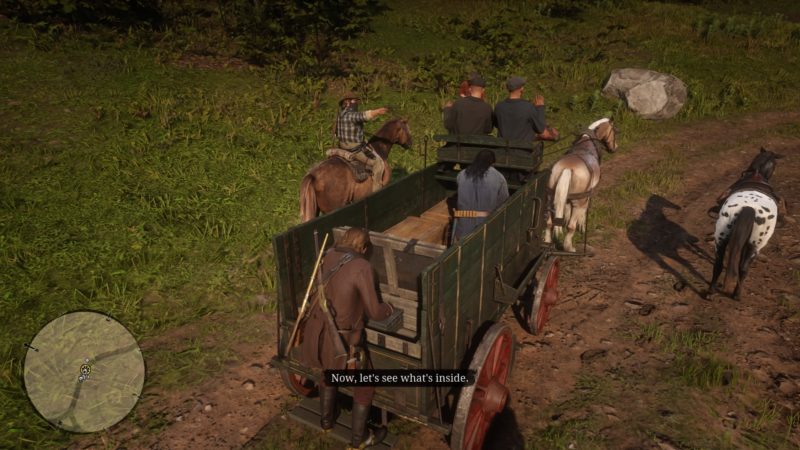 Unfortunately, plenty of guards will start coming and shooting at you guys. After taking the money, get on your horse and ride with your gang to escape them.
They are apparently Cornwall's men.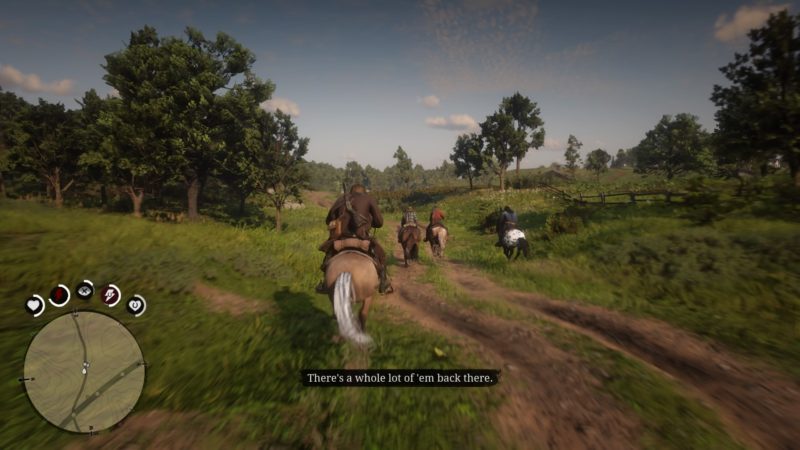 Keep shooting at Cornwall's men and escape from them. Follow your gang and you will enter a more remote area.
Hide in this small barn
Your group will decide to just hide in the barn until nightfall.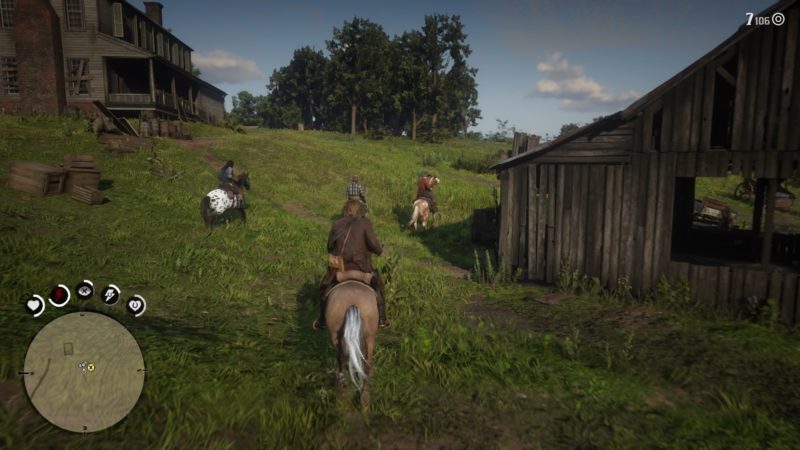 After the cutscene, the Cornwall men came to the same place and started interrogating the house owners.
Just keep quiet and peep from the wall.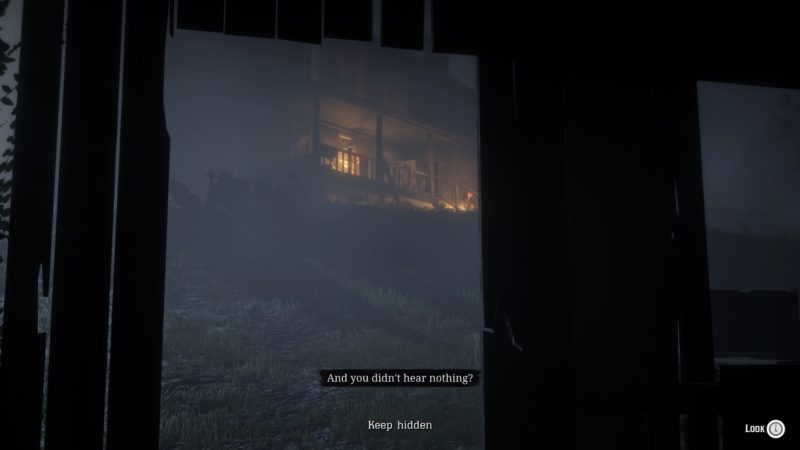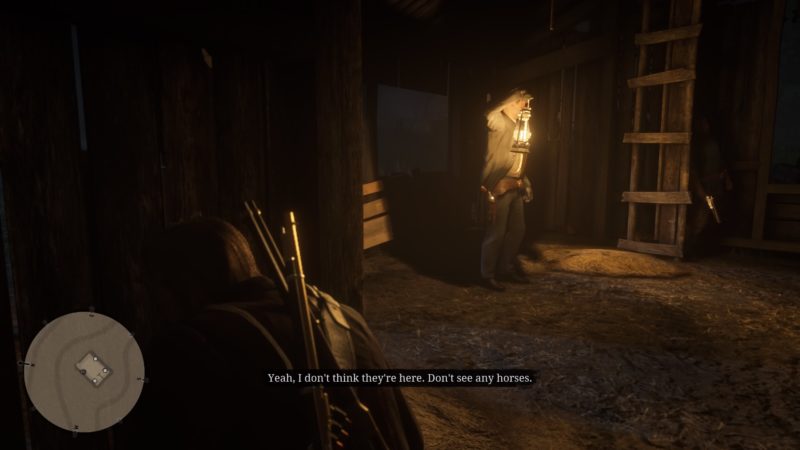 Your friend will kill the guy that walks into the barn.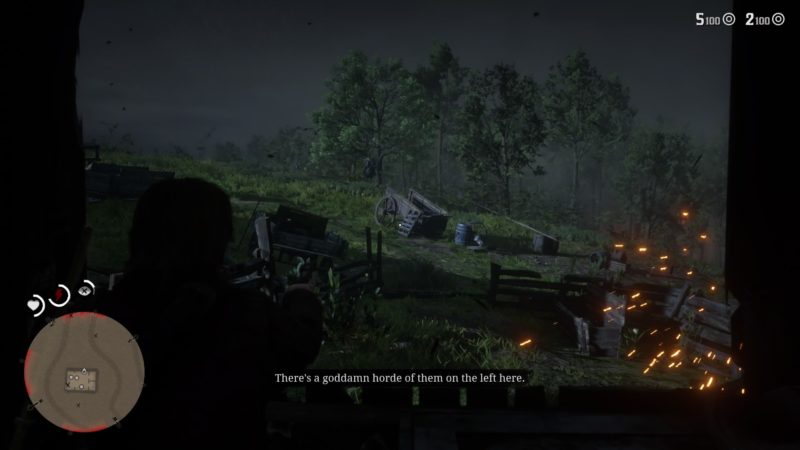 There will be plenty of them surrounding the house. Kill as many as you can. Use dead eye to get some headshots in.
After a certain point, the house will burn down and you have to run away from the back.
Run to the woods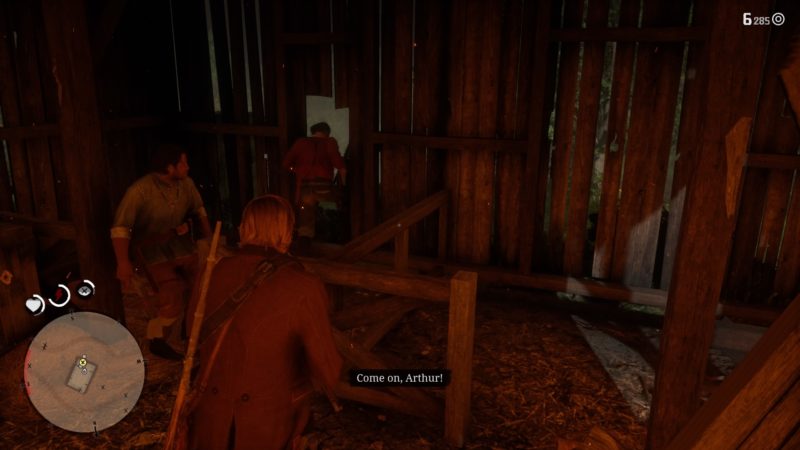 Keep running into the woods to escape these men. You guys will split up to two groups.
There'll be a point you have to kill some of them stealthily as well.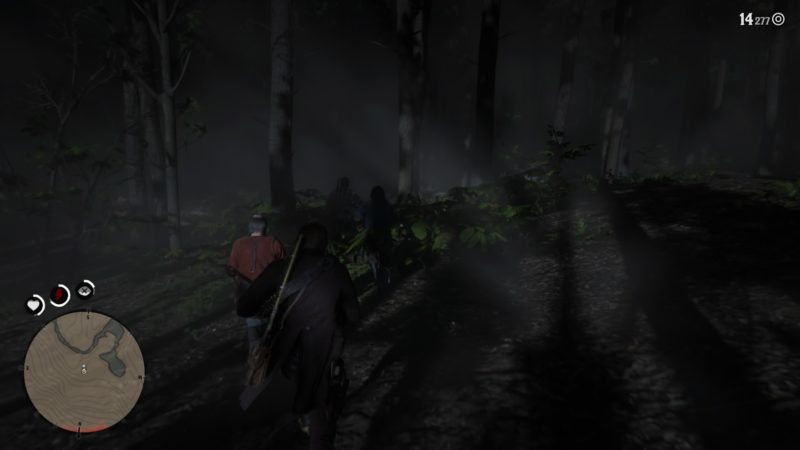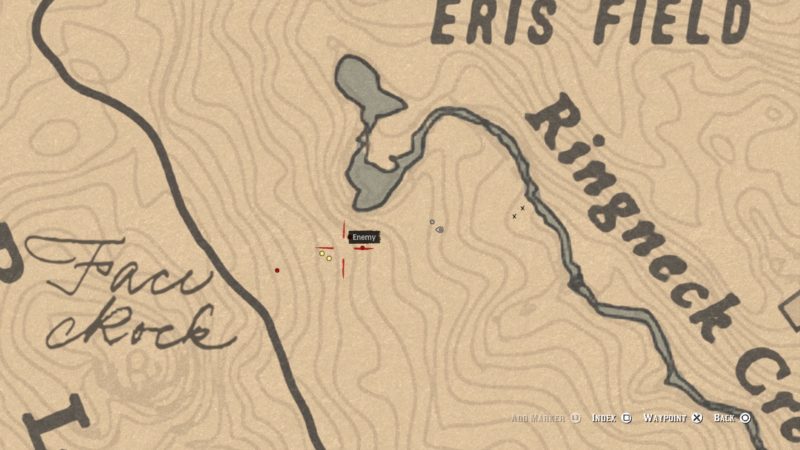 Also, you need to help the other group to kill some of the Cornwall men.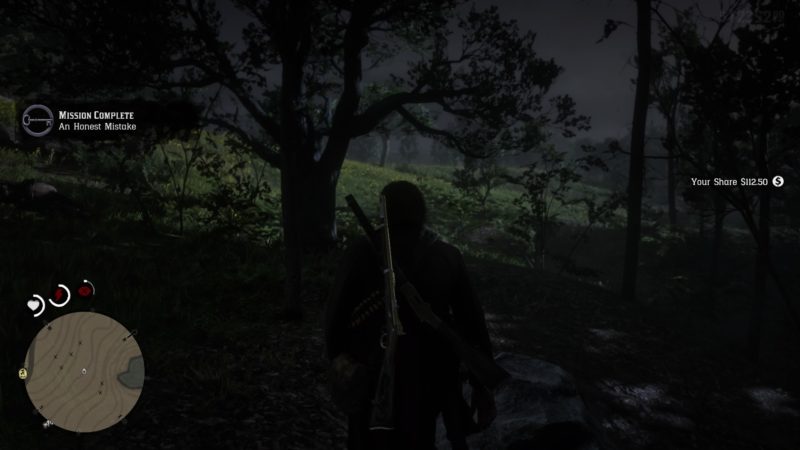 And that's about it. You will get your share of $112.50 and the mission completes here.
If you wish to get all items on the checklist, you have to:
Save Uncle when he is overpowered
Complete with at least 80% accuracy
Complete the mission without taking any health items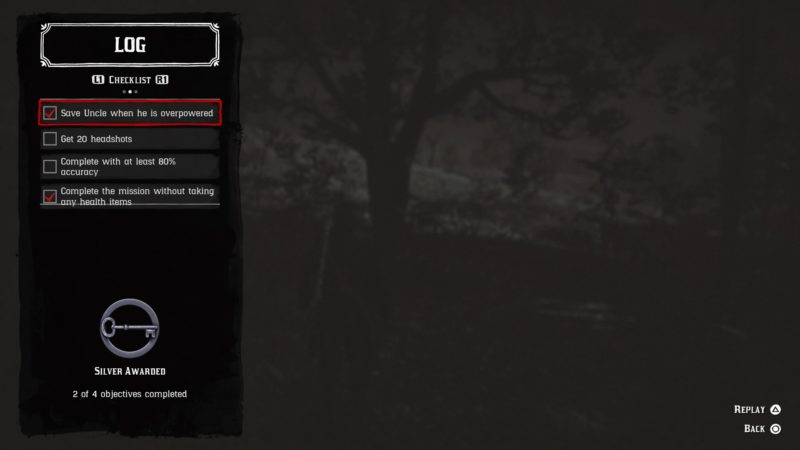 ---
Related articles:
Red Dead Redemption 2: Advertising, The New American Art
RDR 2: Preaching Forgiveness As He Went (Walkthrough)
Red Dead Redemption 2: The Course Of True Love (All Chapters)
RDR2: Who Is Not Without Sin (Walkthrough)
Red Dead Redemption 2 Debt Collection: Winton Holmes
Red Dead Redemption 2 Debt Collection – Gwyn Hughes