A Short Walk In A Pretty Town is a mission given by Bill Williamson in Red Dead Redemption 2.
Your role is to find Bill in town together with Sean and Micah as apparently the Grays have a job for the gang.
Here's a walkthrough of A Short Walk In A Pretty Town in RDR 2.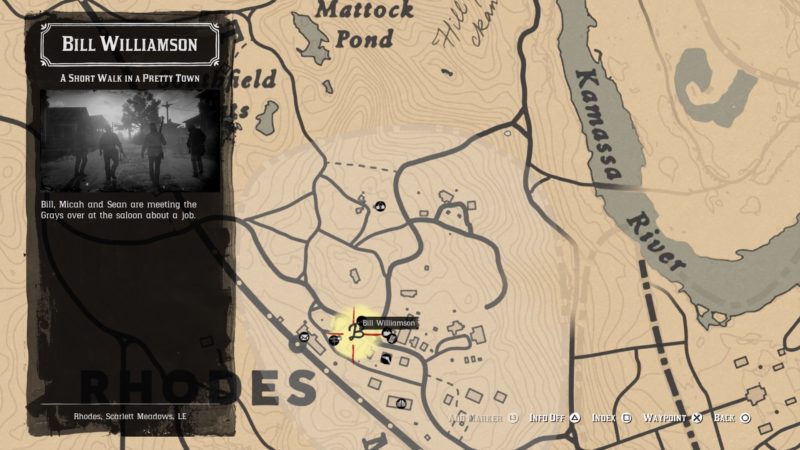 To start the mission, talk to Bill who's in the town of Rhodes. Sean and Micah is also there with him.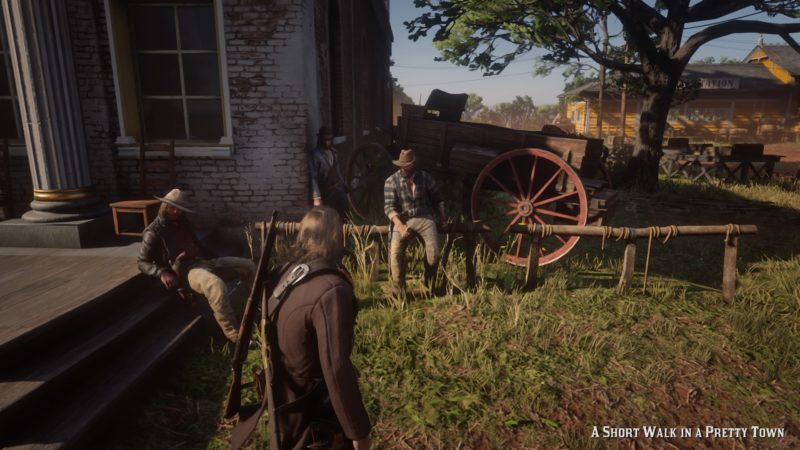 Follow your gang to meet the Grays
Just walk with your gang as they plan to meet with the Grays about a security job. Little did they know it was a set up.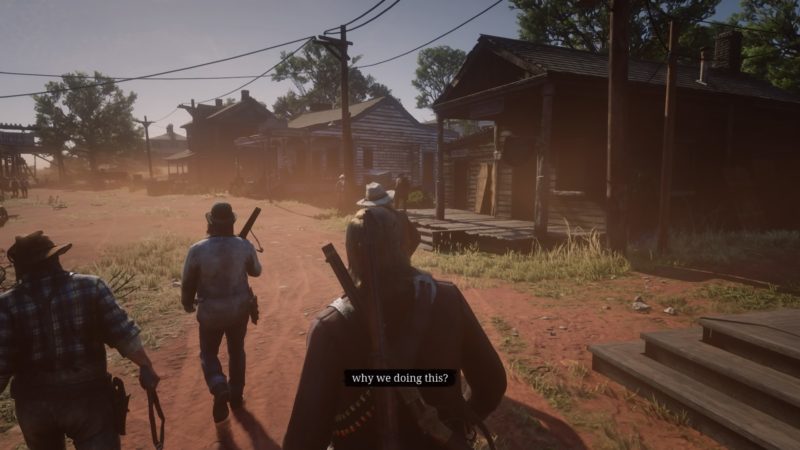 If you haven't done the home robbery with Sean yet, you should do it before this mission. During the cutscene, you guys get ambushed and Sean gets shot in the head.
He dies in this mission.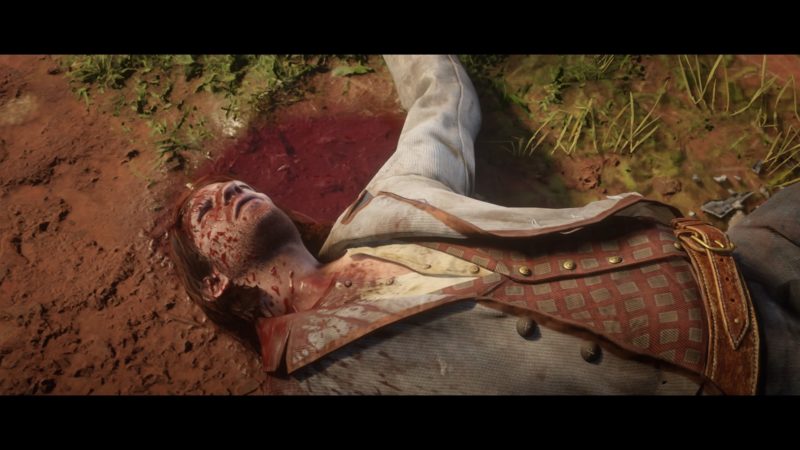 Kill the Grays' men
You guys will be shot at from all sorts of angles. Kill all of the men who are shooting at you.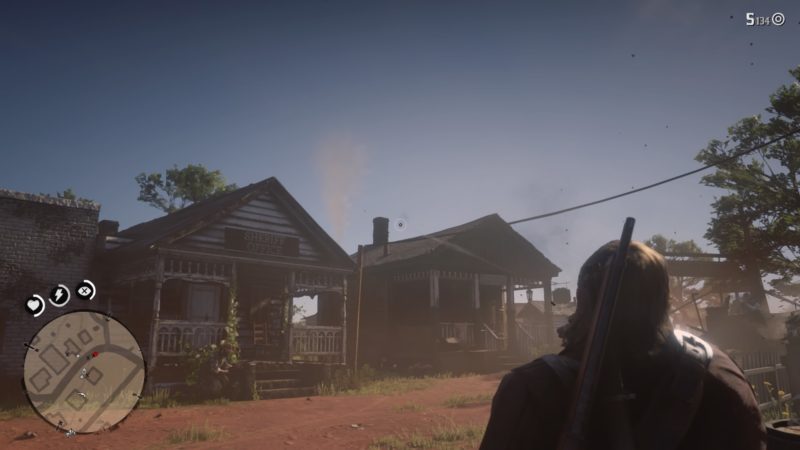 There are plenty here and there. You need to get into the gun shop to take cover. Kill the gun shop owner and everyone else inside that building.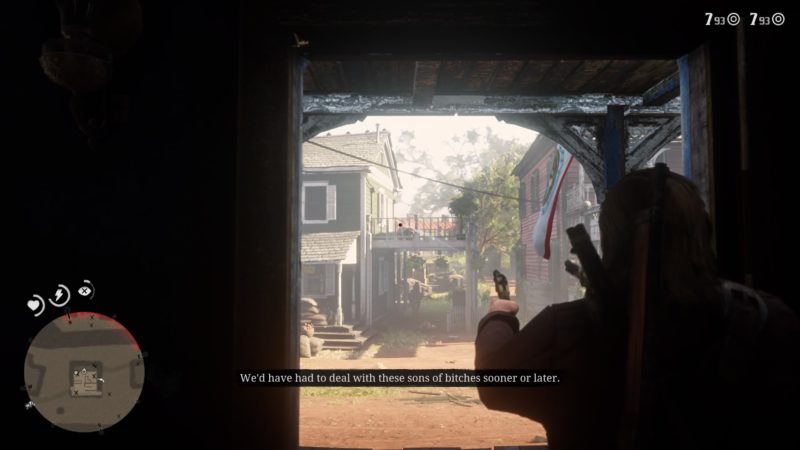 Take cover inside the building and kill everyone outside.
Once no one is left, go to the Sheriff's office and Bill is in their captive.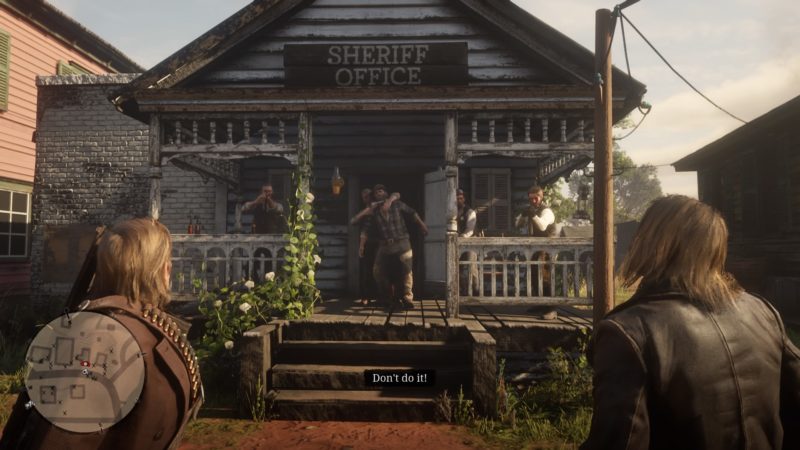 Using dead eye, shoot all of them quickly, especially the guy holding Bill.
And that's about it. The mission completes here with many dead bodies in town.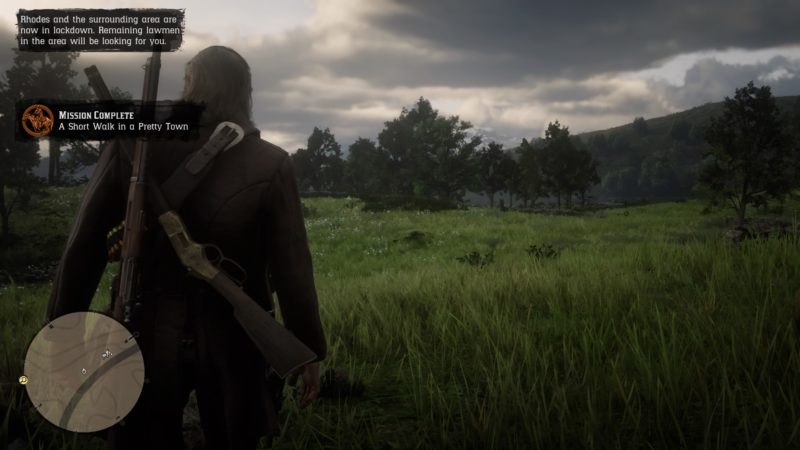 If you wish to get a perfect score, you need to fulfill the following items:
Kill 3 lawmen in dead eye while saving Bill
Complete using only sidearms
Complete within 4 minutes 30 seconds
Complete the mission without taking any health items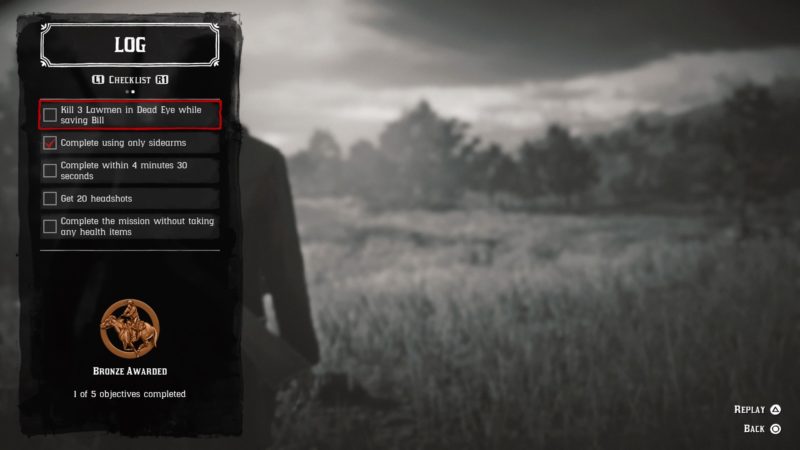 ---
Related articles:
Red Dead Redemption 2: The Joys Of Civilization (Chapter 4)
Blood Feuds, Ancient And Modern – RDR 2
Red Dead Redemption 2: The Battle Of Shady Belle (Walkthrough)
Red Dead Redemption 2: Blessed Are The Peacemakers
RDR 2: Friends In Very Low Places (Walkthrough)
Red Dead Redemption 2: The Fine Joys Of Tobacco
Horse Flesh For Dinner (Walkthrough) – Red Dead Redemption 2