A Bright Bouncing Boy is a side mission in Red Dead Redemption 2 that starts in Saint Denis.
Your role is to help the man demonstrate how to use his remotely-powered toy boat.
Here's a walkthrough of A Bright Bouncing Boy in RDR 2.
Read also: Part Two of A Bright Bouncing Boy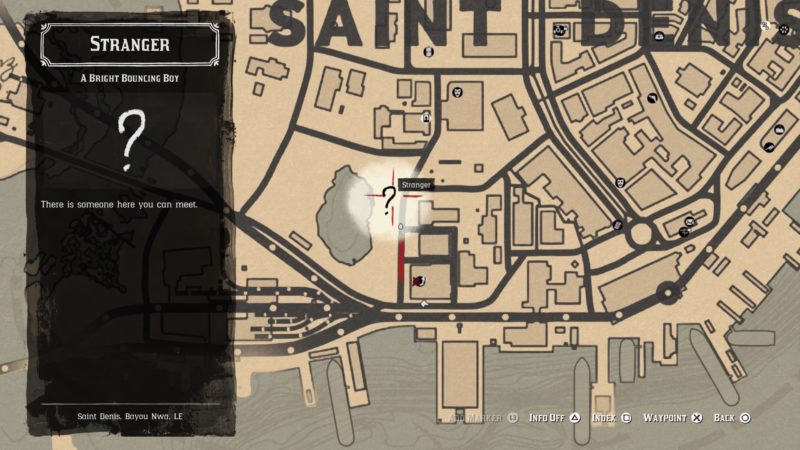 To start the mission, talk to the man near the lake / pond. His exact location is shown in the map above.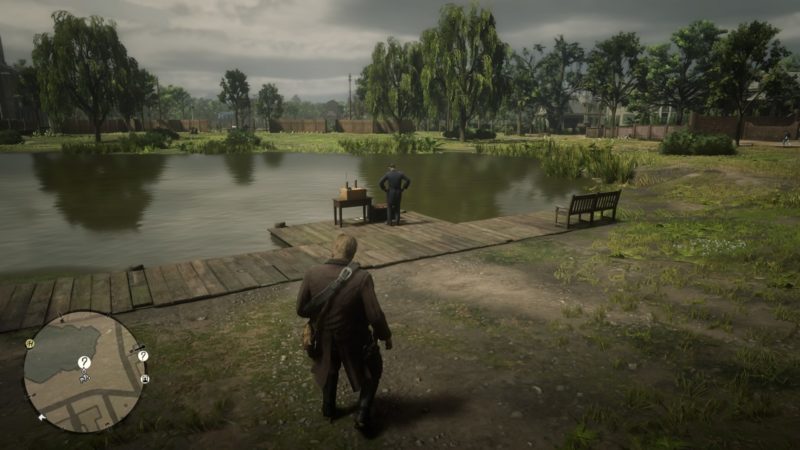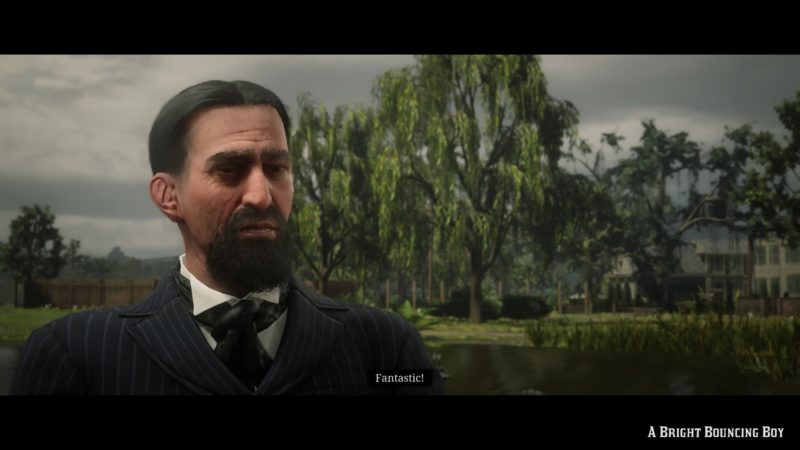 Control the toy boat
Your only task in this mission is to control the toy boat remotely.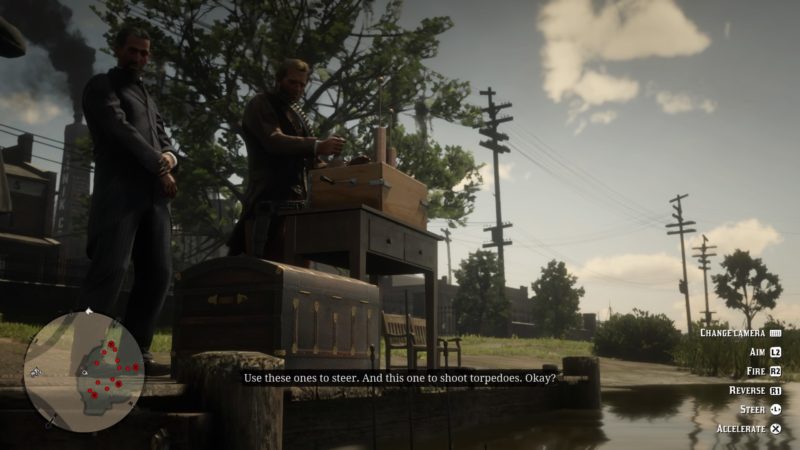 The controls are all shown at the bottom right corner of the screen. As you can see in the radar, you need to destroy those small toy boats marked as the red blip with a cross.
The other smaller red blips are mines. If you get close to it, it will explode and destroy your boat.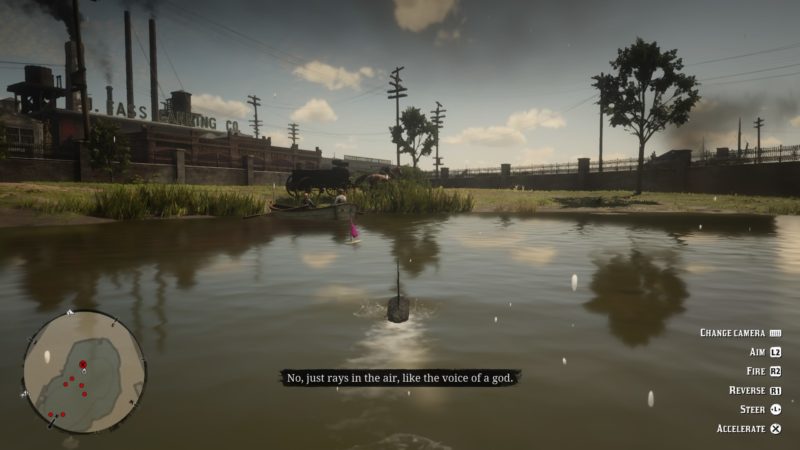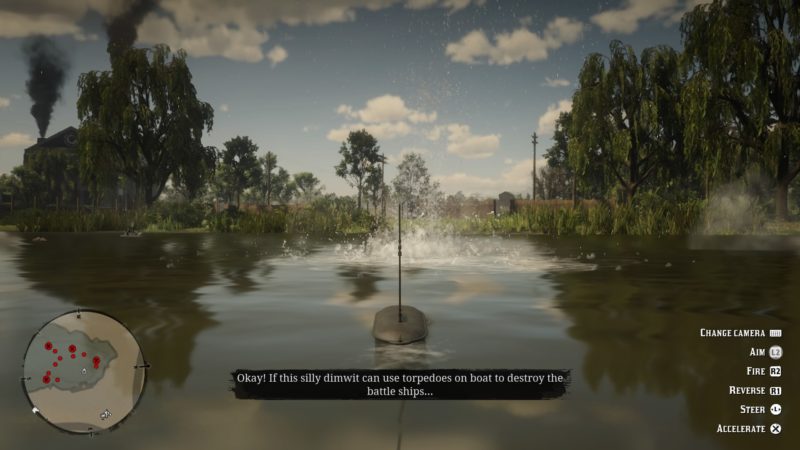 Once you're done, get back to the dock.
There'll also be a second round of demonstration where you have to do pretty much the same thing.
Shoot the other boats and bring your boat back to the dock.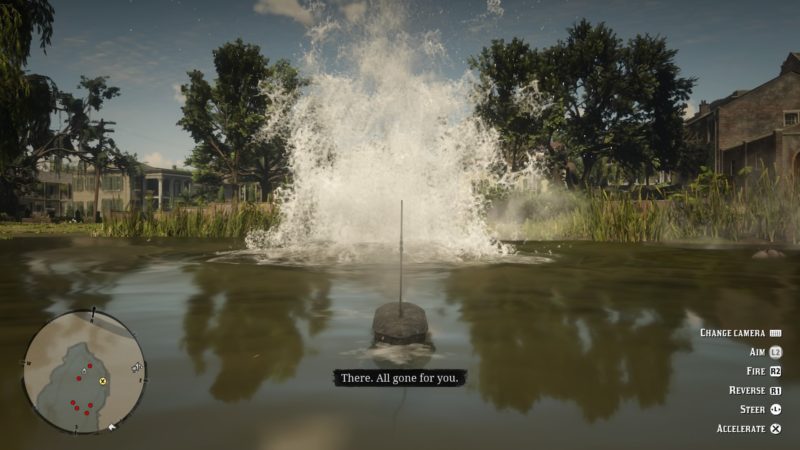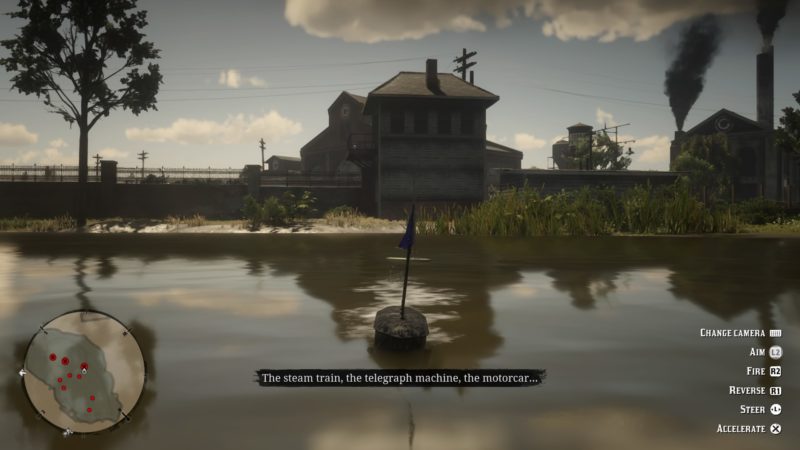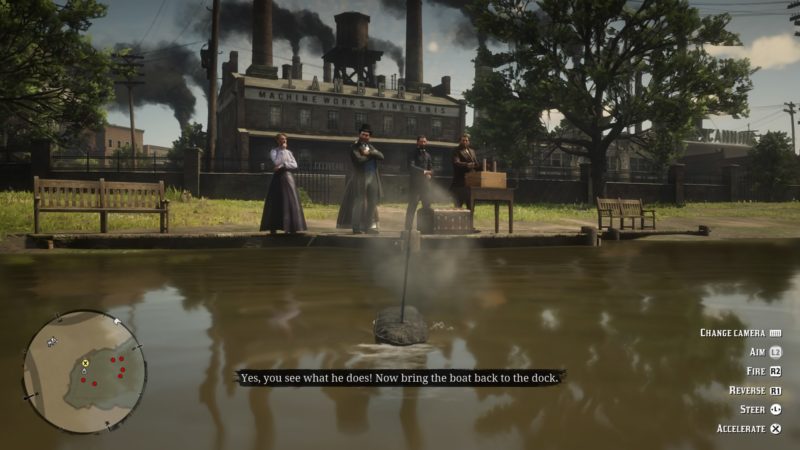 And that's it for the mission.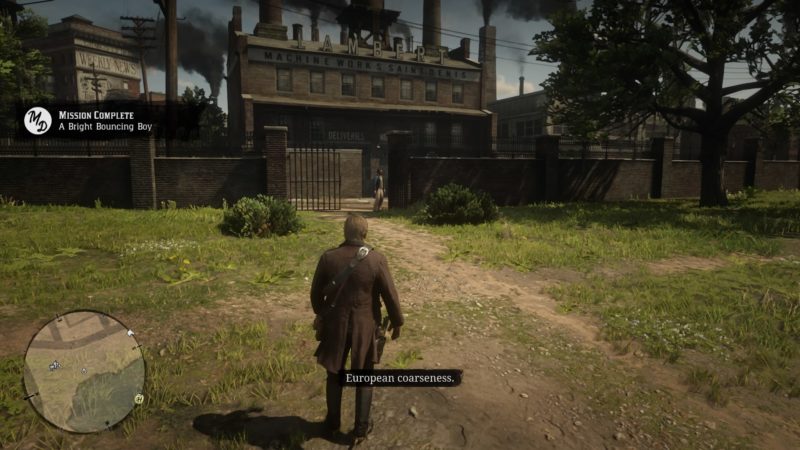 ---
Related articles:
Red Dead Redemption 2 Gunslinger Mission: Flaco Hernandez
Emmet Granger Location – Red Dead Redemption 2
Red Dead Redemption 2 Gunslinger Mission – Billy Midnight
Red Dead Redemption 2: Help A Brother Out
RDR 2: The Smell Of The Grease Paint
Red Dead Redemption 2 Gunslinger Mission – Black Belle