The Right Side of the Tracks is a story mission in Red Dead Online where you have to help a sheriff.
Your task is to capture Bob Crawfish and his associates, and bring him back to Clinton.
Here's a walkthrough of The Right Side of the Tracks in Red Dead Online.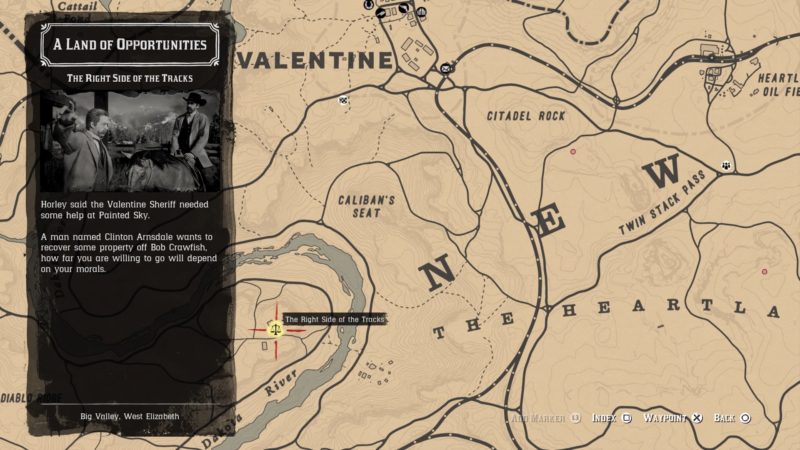 To begin the mission, get to Big Valley. It's southwest of Caliban's Seat and west of The Heartlands.
The exact location is shown on the map above.
When you arrive, you'll see a small house here. The matchmaking session loads when you get near the house.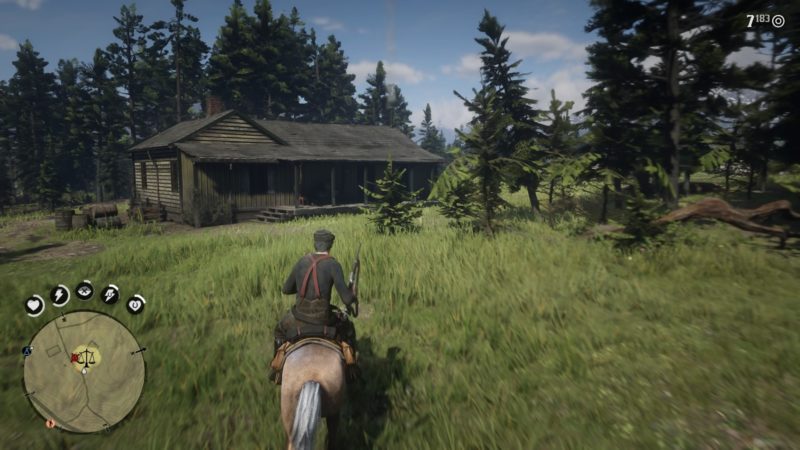 This mission is for a maximum of 4 players at a time.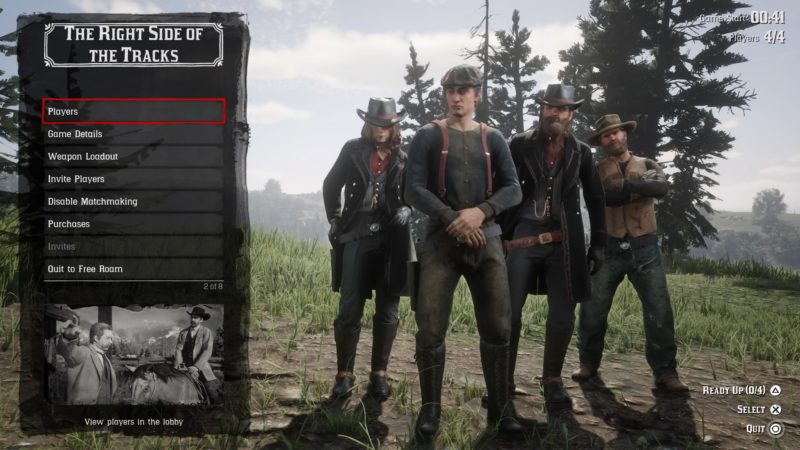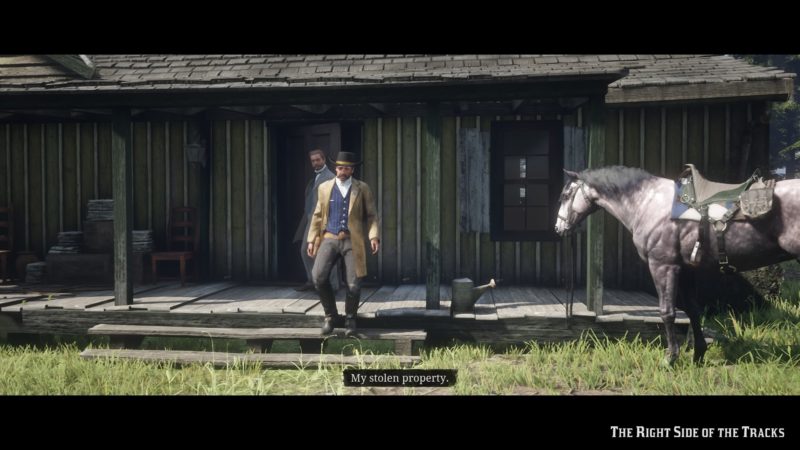 Find Crawfish
The place you have to go to is just near where you started the mission.
It's in the yellow area on the map.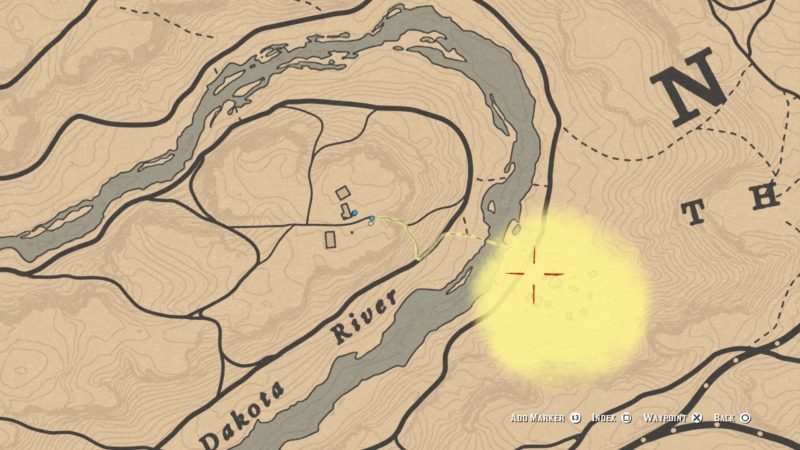 Mount your horse and get there with your teammates.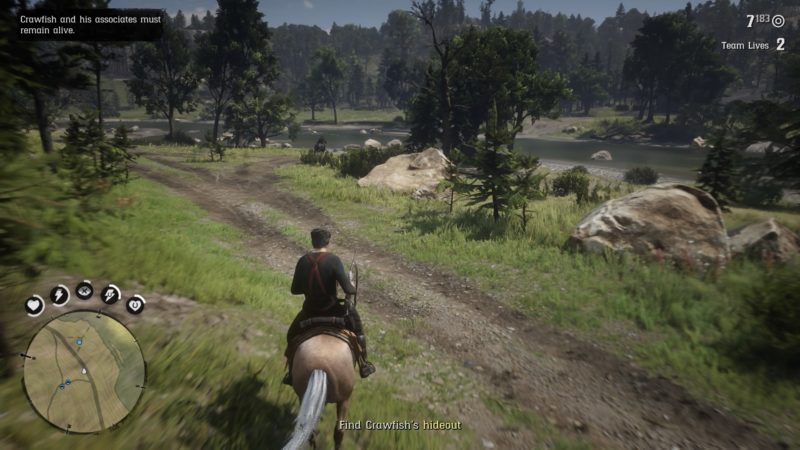 As you arrive, you'll see plenty of guards. Kill all of them before you can find Crawfish and the rest.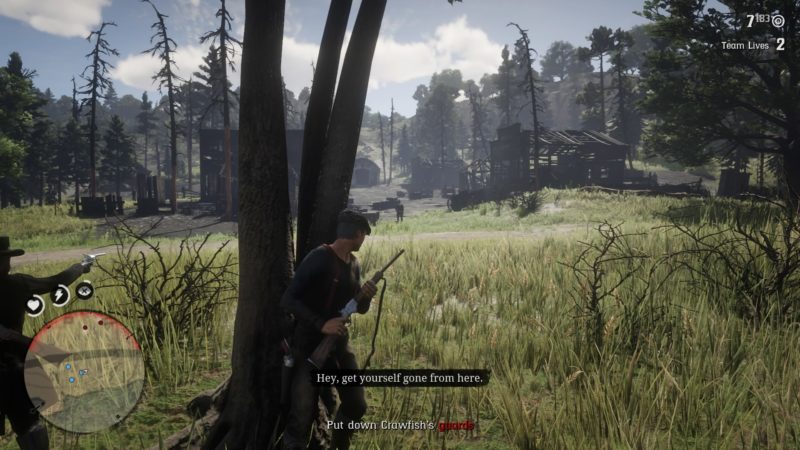 This part is quite tricky as your team might die.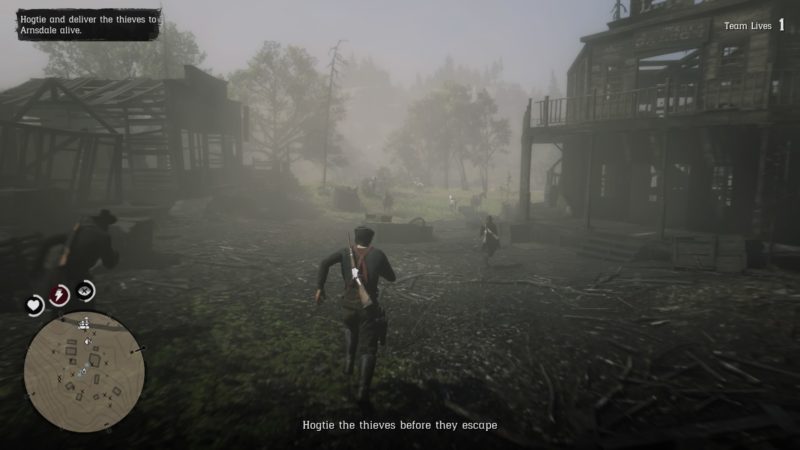 If you attack from the front, there'll be reinforcements coming behind you. Do anticipate them and hide before they arrive.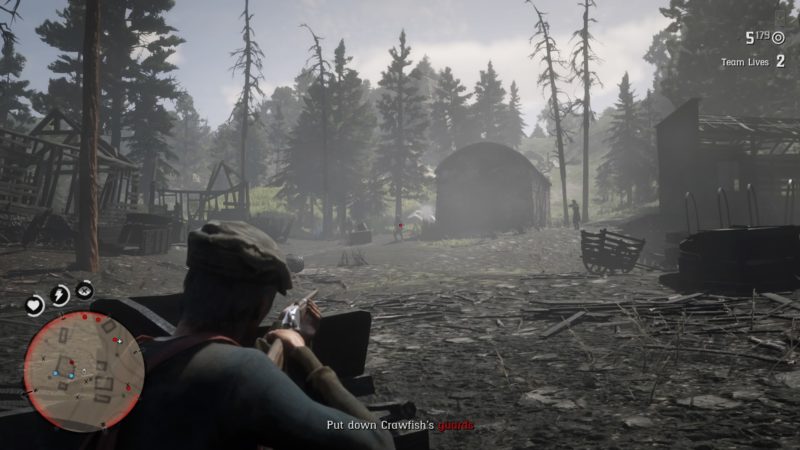 Otherwise, you'll suffer the same fate as I did the first time where the whole team died.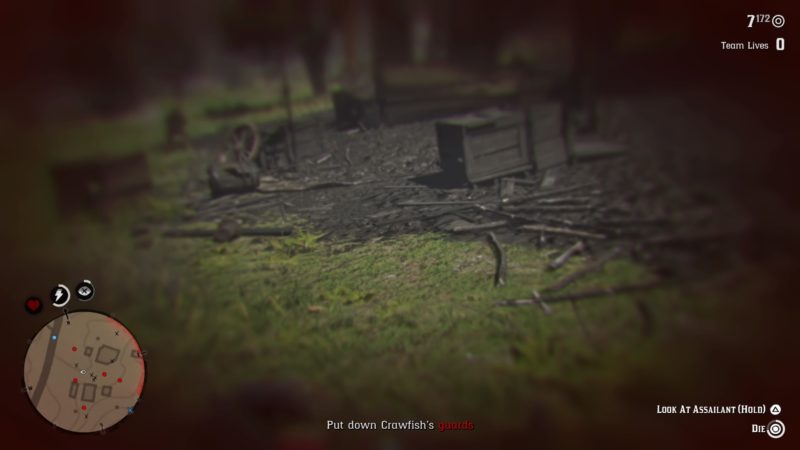 After killing many of them, a cutscene will load and Crawfish (and his associates) will escape on horses.
Chase after them and hogtie them
Mount your horse quickly and go after the four men. Since you have three other teammates, each of you should take one guy.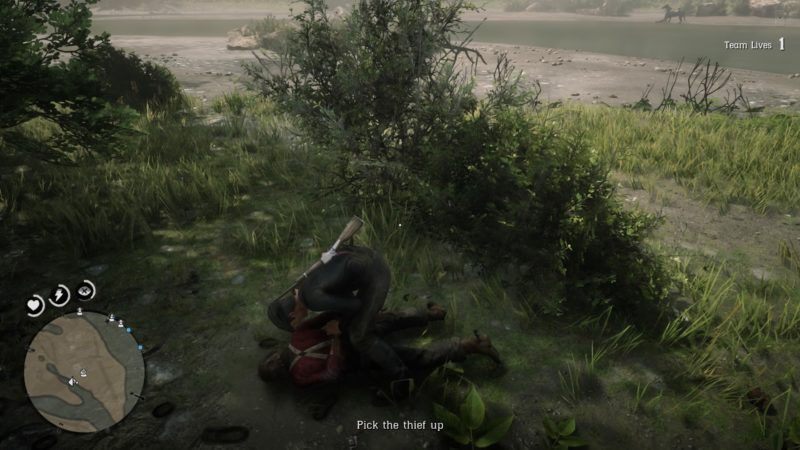 Hogtie and stow any one of them on your horse.
Bring him to the train tracks
Get to the train tracks marked on the radar (Fort Riggs).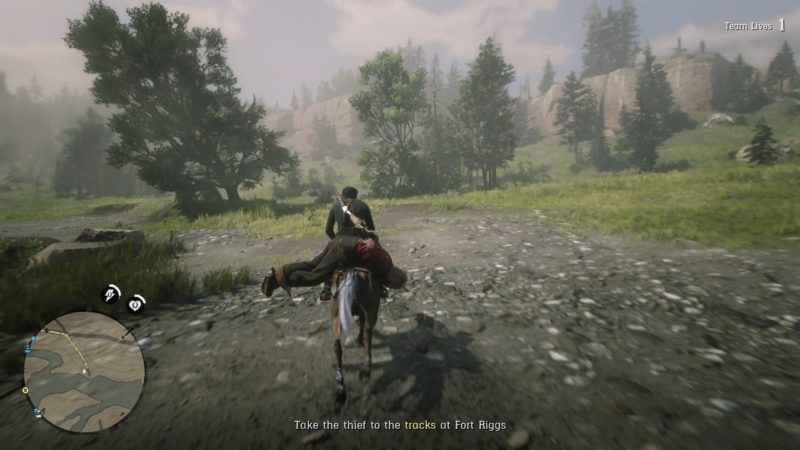 After reaching, take the man and put him on the track.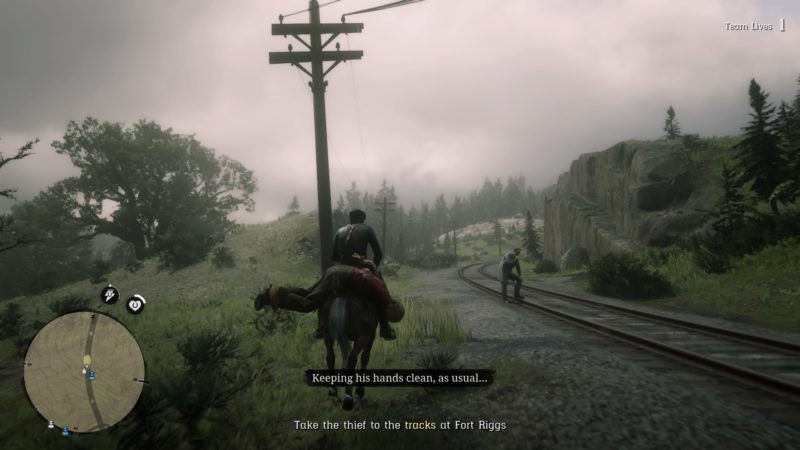 Drop all four of them on the tracks like in the screenshot below.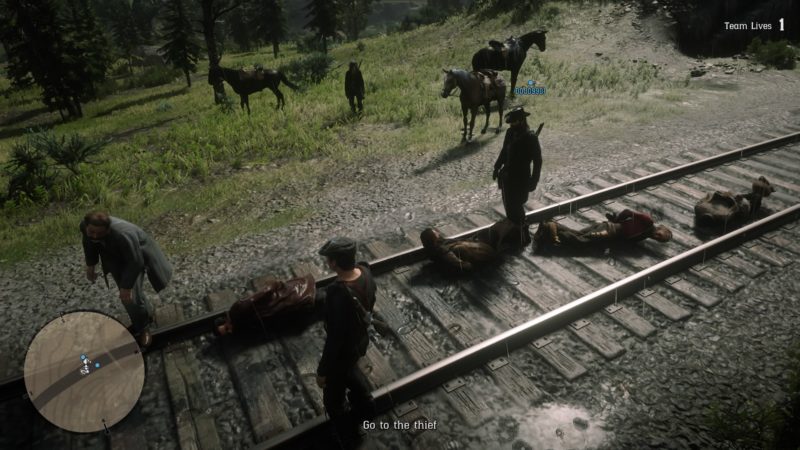 Help or kill?
During the cutscene, Clinton wants all of them dead. You have to choose whether you want to help or kill them.
We chose to help them, which is the honorable thing.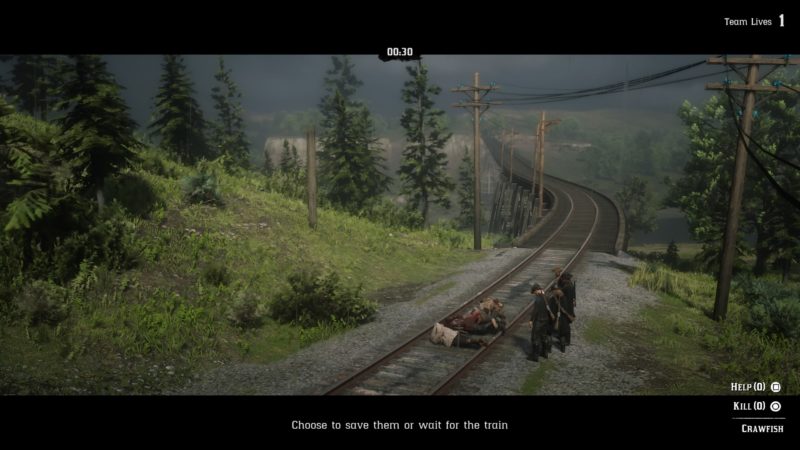 Immediately, you need to either free them (cut the rope) or carry them and drop them outside the tracks. Do it before the train comes.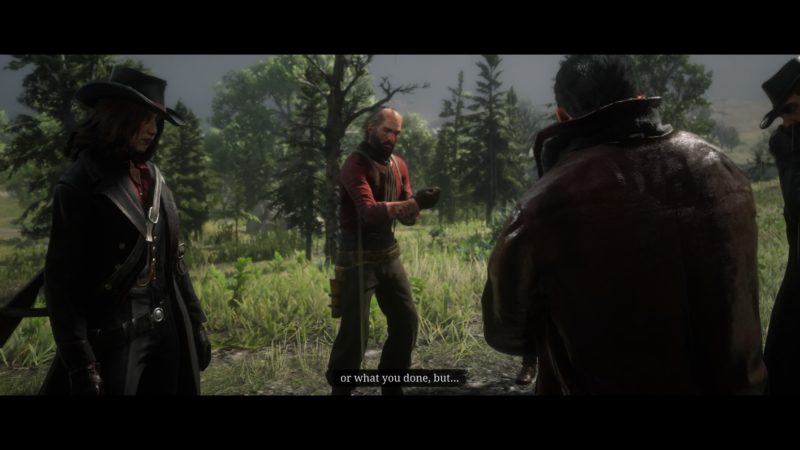 The mission ends here.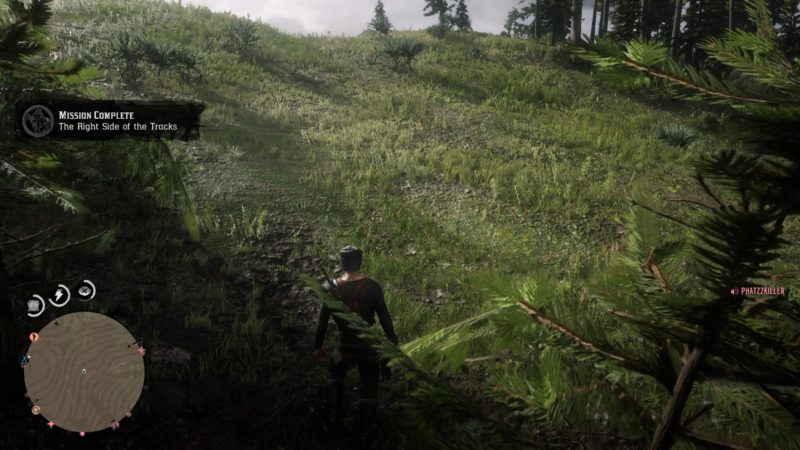 ---
Related articles:
How To Make Money In Red Dead Redemption Online
Red Dead Online: Highly Illegal And Highly Moral
Red Dead Online: Kill Them, Each And Every One (Walkthrough)
Where Your Morals Lead You (Walkthrough) – Red Dead Online
Red Dead Online: Honor Among Horse Thieves (Walkthrough)