Rebel Scum is a support quest under the Judgment of Atlantis DLC in Assassin's Creed Odyssey.
Your task is to talk to Ampheres and help him get rid of the rebellion.
Here's a walkthrough of Rebel Scum in AC Odyssey.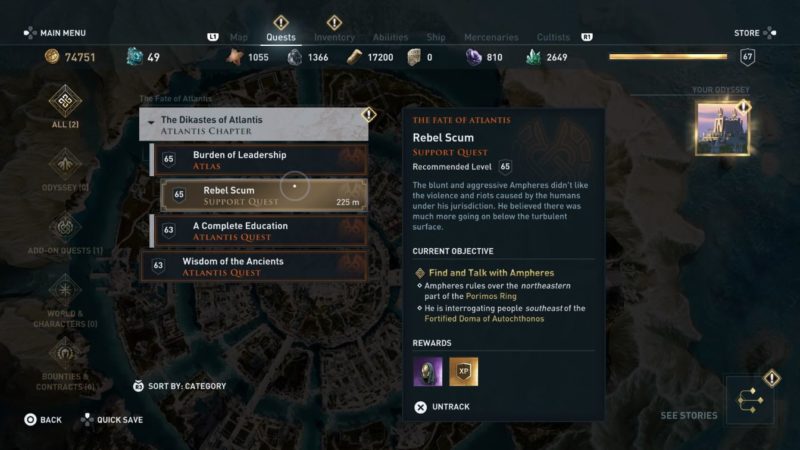 This quest is recommended for level 65 and above, but it differs according to your level.
Find and talk to Ampheres
Your first objective is to find Ampheres. His location is shown in the map below, within the yellow area.
As you get closer, you can use Ikaros to pinpoint his exact location.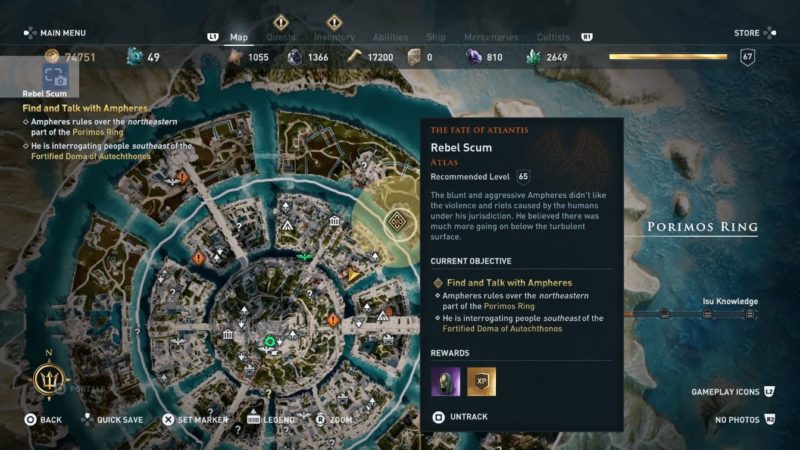 You will see him surrounded by Isu guards.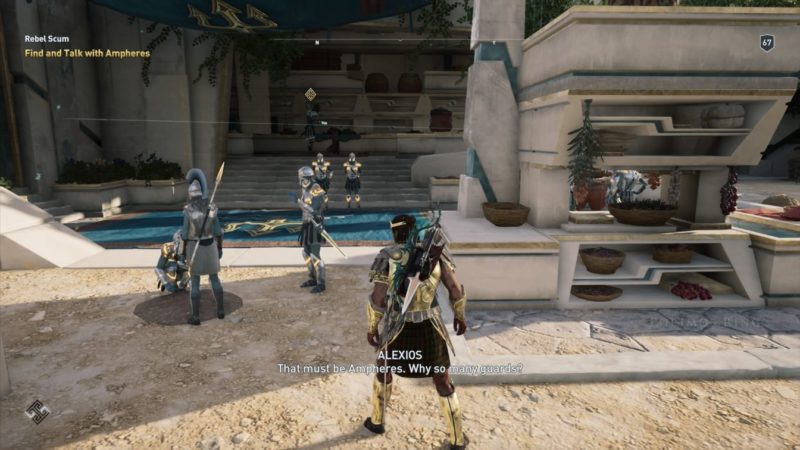 Talk to him. He'll then ask you to kill the leaders of the rebellion. I chose to destroy the supplies instead, but it will probably end up the same way.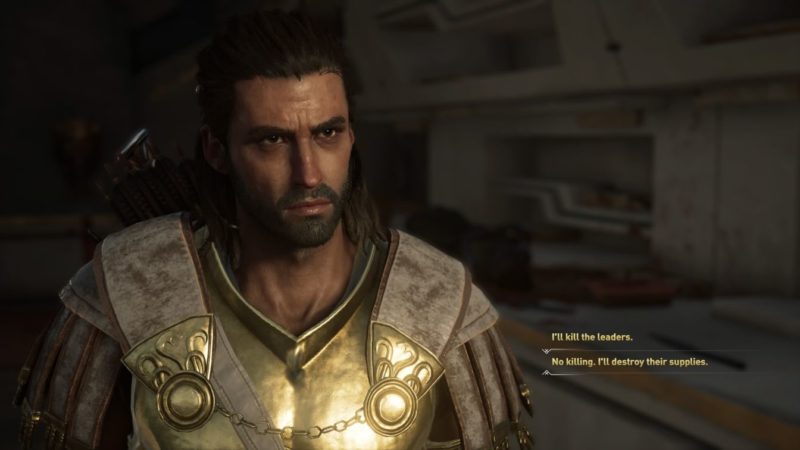 Burn the supply crates
The supply crates are located just nearby, at the exact location shown in the map below.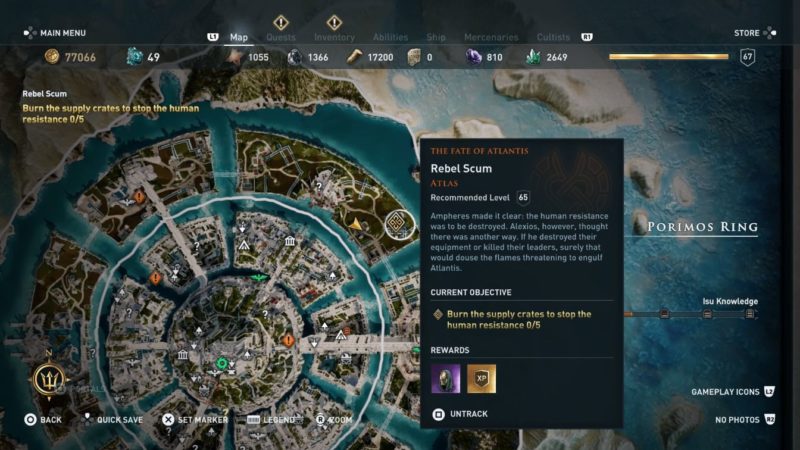 As you enter the area, you will probably be spotted by the guards. At this point, it's just easier to take them all out, which essentially means killing the leaders.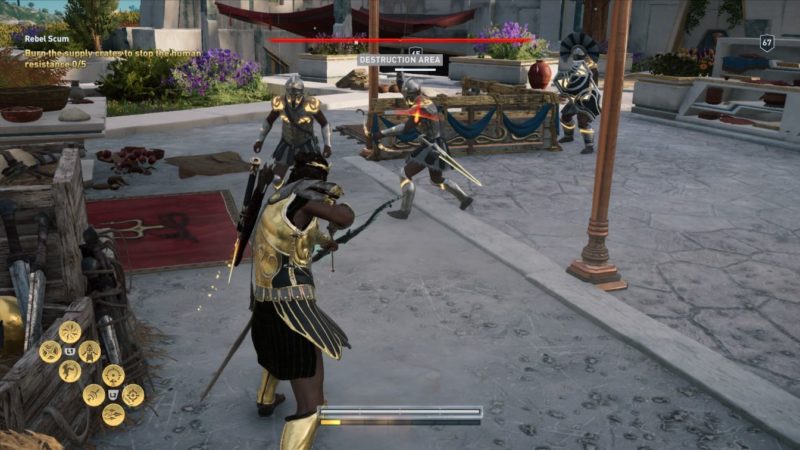 After eliminating the guards, burn the five supply crates. Three are located above.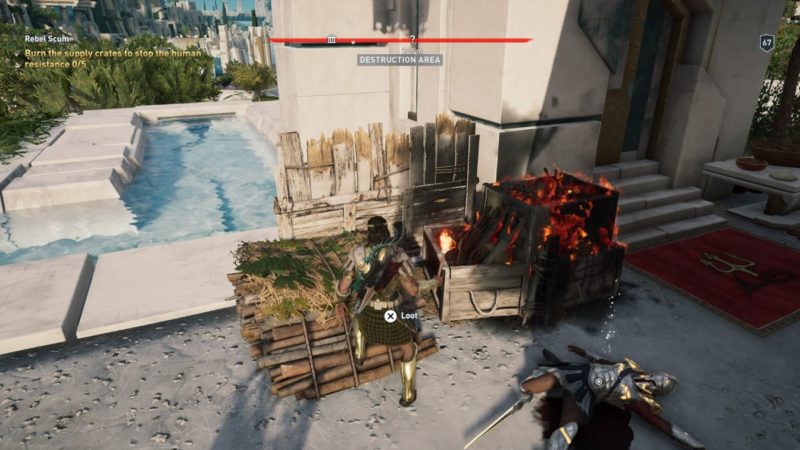 The other two crates are located at lower floors.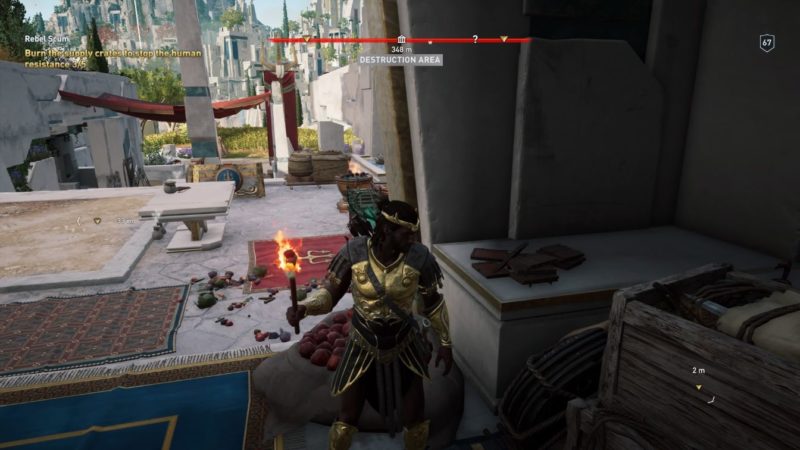 Once you've burned the crates, get to the Isu Codex at the top floor to absorb some Isu Knowledge.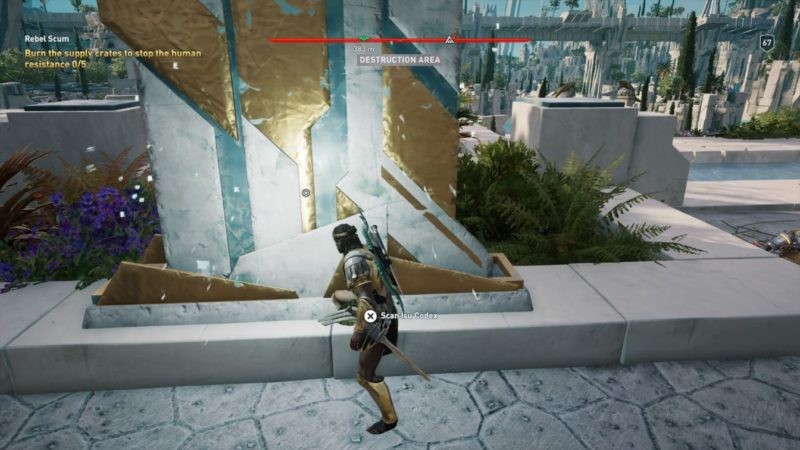 Report back to Ampheres
Now, head back to Ampheres at the location shown below.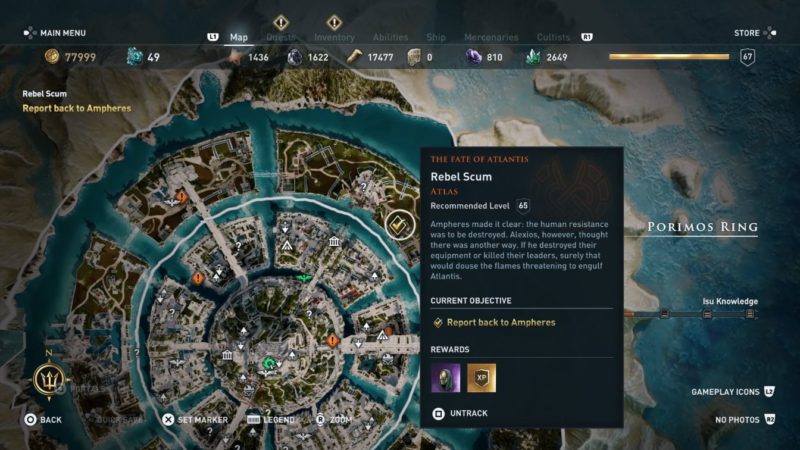 The quest completes here. You'll get a helmet as a reward.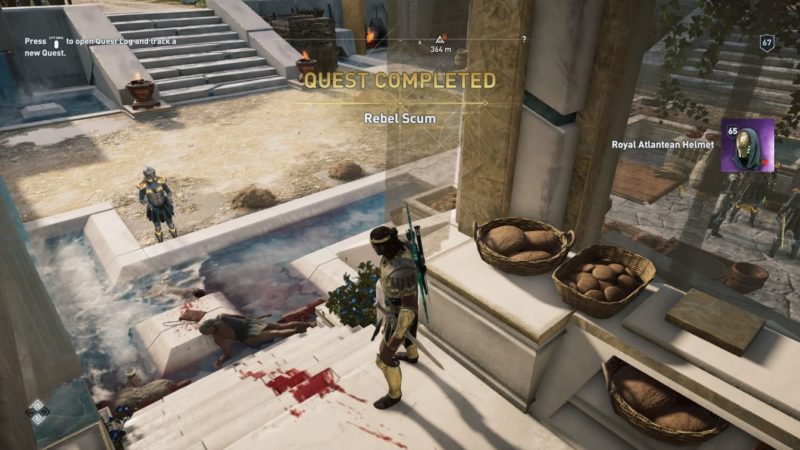 ---
Related articles:
Lighten Up: Assassin's Creed Odyssey Walkthrough
Burden Of Leadership: Assassin's Creed Odyssey Walkthrough
The Atlantean Patient: Assassin's Creed Odyssey Walkthrough
Crowd Pleaser: Assassin's Creed Odyssey Walkthrough
Welcome Home: Assassin's Creed Odyssey Walkthrough
AC Odyssey: The Last Call (How To Start Judgment Of Atlantis)